Which are today the top jewelry trends 2020 to wear now? Which are the concrete jewelry trends by Alzeto jewels that will be everywhere in 2020? Let's discover it.
The Top Jewelry Trends 2020 have to do with the intelligence of the hand. For me, It's time to explore and celebrate both the maker and the process. During Fashion Awards 2019 in London, my jewelry street style was about concrete. However, I found it interesting to look at jewelry art from people who observe their inner selves to create something personal. Alzeto jewels challenged my creative imagination for the love of creating, having fun, and being fearless.
Above all, my inspiration for concrete jewelry earrings and necklaces 2020 is minimal. It encourages strength and freedom of self-expression. Likewise, through the study of a minimalist aesthetic, I explored modern shapes for the contemporary design lover. Let's discover it now.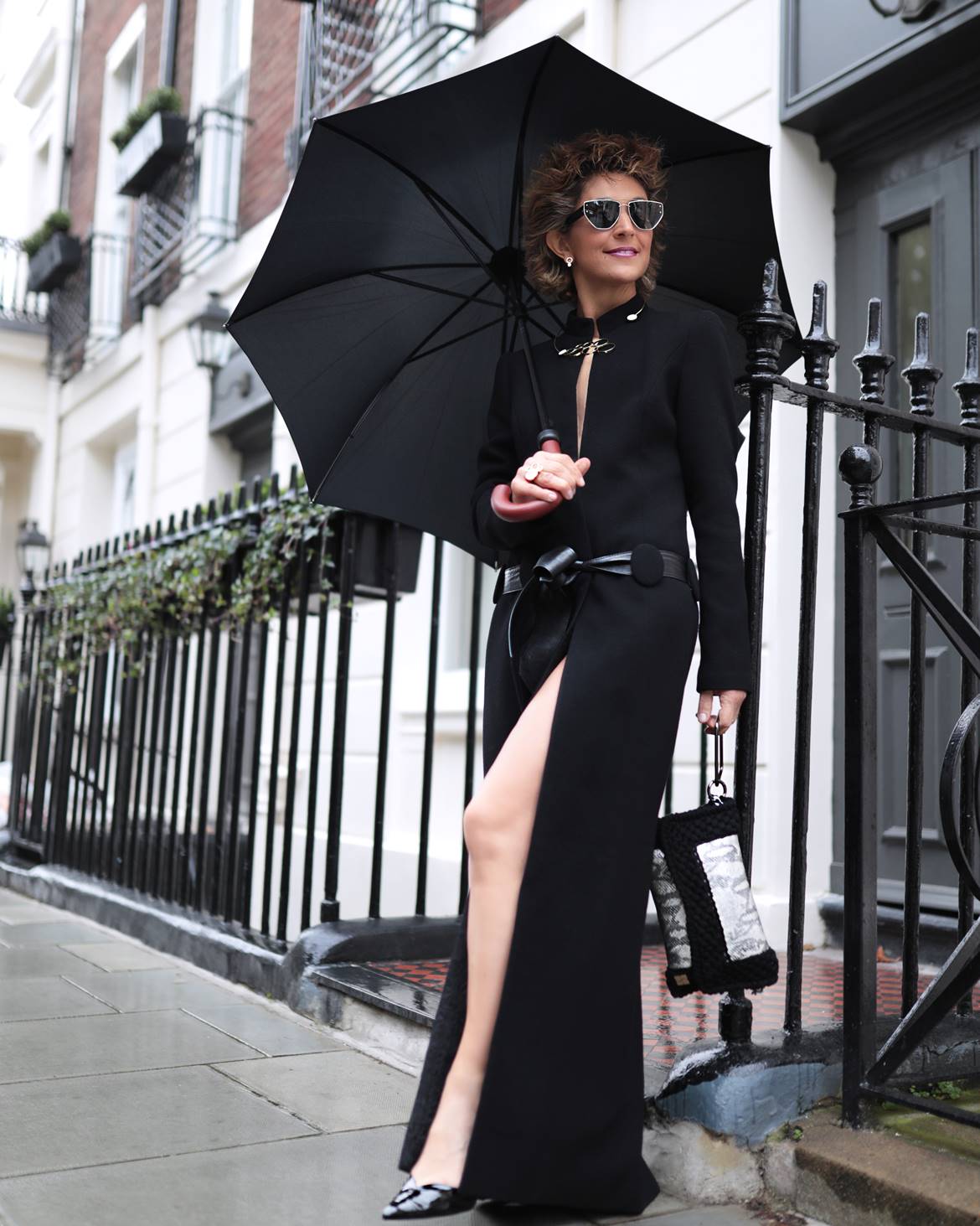 Do you know which is still the meaning of shapes? Again, Why certain shapes make us always feel a certain way? Stop, and begin to think about it now.
In my Fashion Awards 2019 street style, concrete made a strong presence on all my outfits. Mixing color, circle, and rectangular shapes updated my style. Handcraft design that will be everywhere in 2020. Here are my favorites: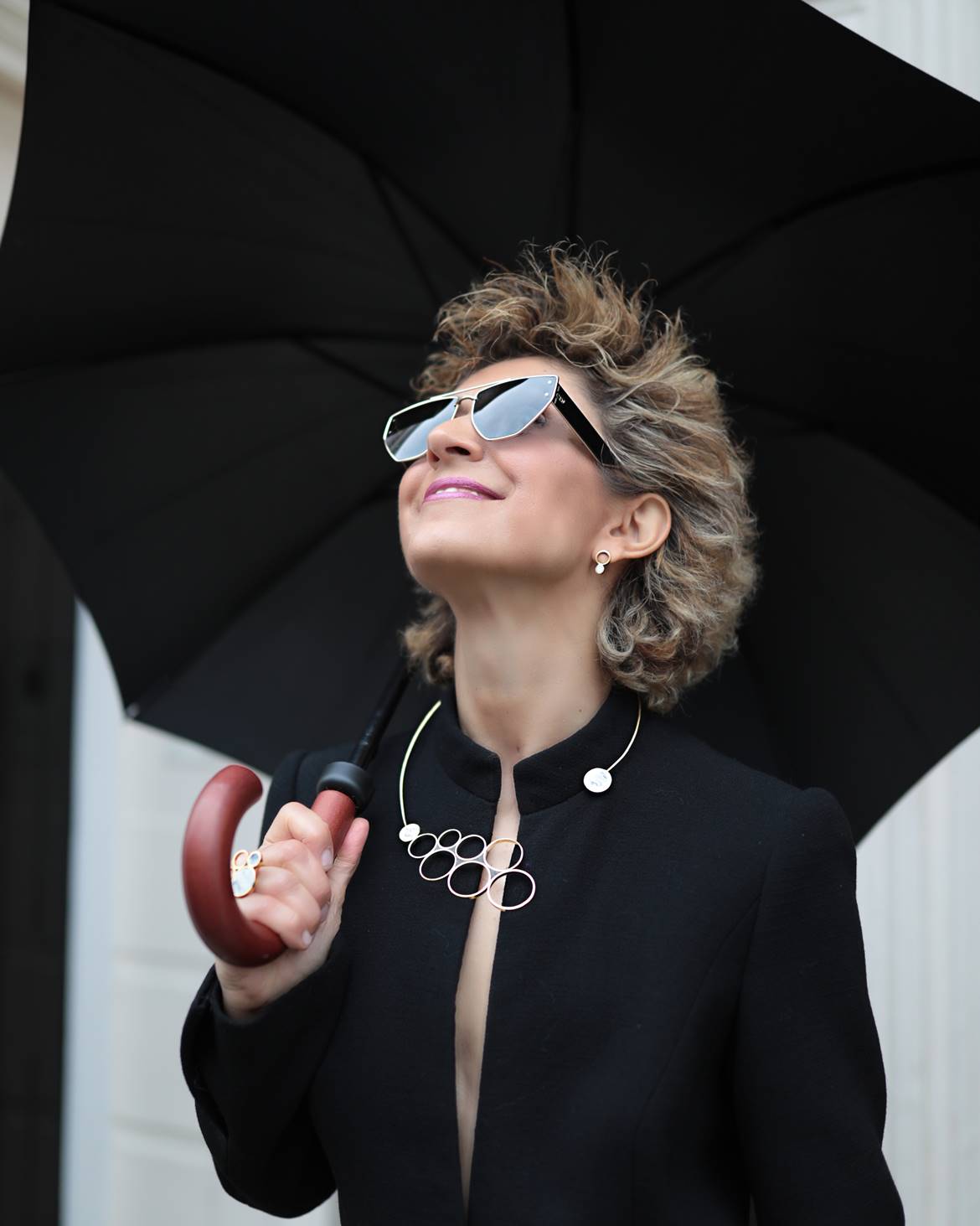 1)Dimensional round shapes by Alzeto Jewels. Dare now to make the difference.
In my creative imagination, the round shape is associated with harmony and protection. Similarly, the circle represents unity, commitment, and love. Without beginning or end, the round shape represents life and the lifecycle. In other words, It captivates personal expression and celebrates fantasy. Certainly, A design with energy that transforms city wear, and drives sportswear. In a personal quest for originality, accessories always add inspiring energy to my fashion style. A necklace that wraps around my neck, a ring that slips onto my finger, the round is the ideal shape to make me look beautiful. In short, I do believe that the beauty of the material is what enables us to connect with what we wear. Despite its roughness, concrete jewelry by Alzeto jewels is a return to elegance, and quit refined luxury.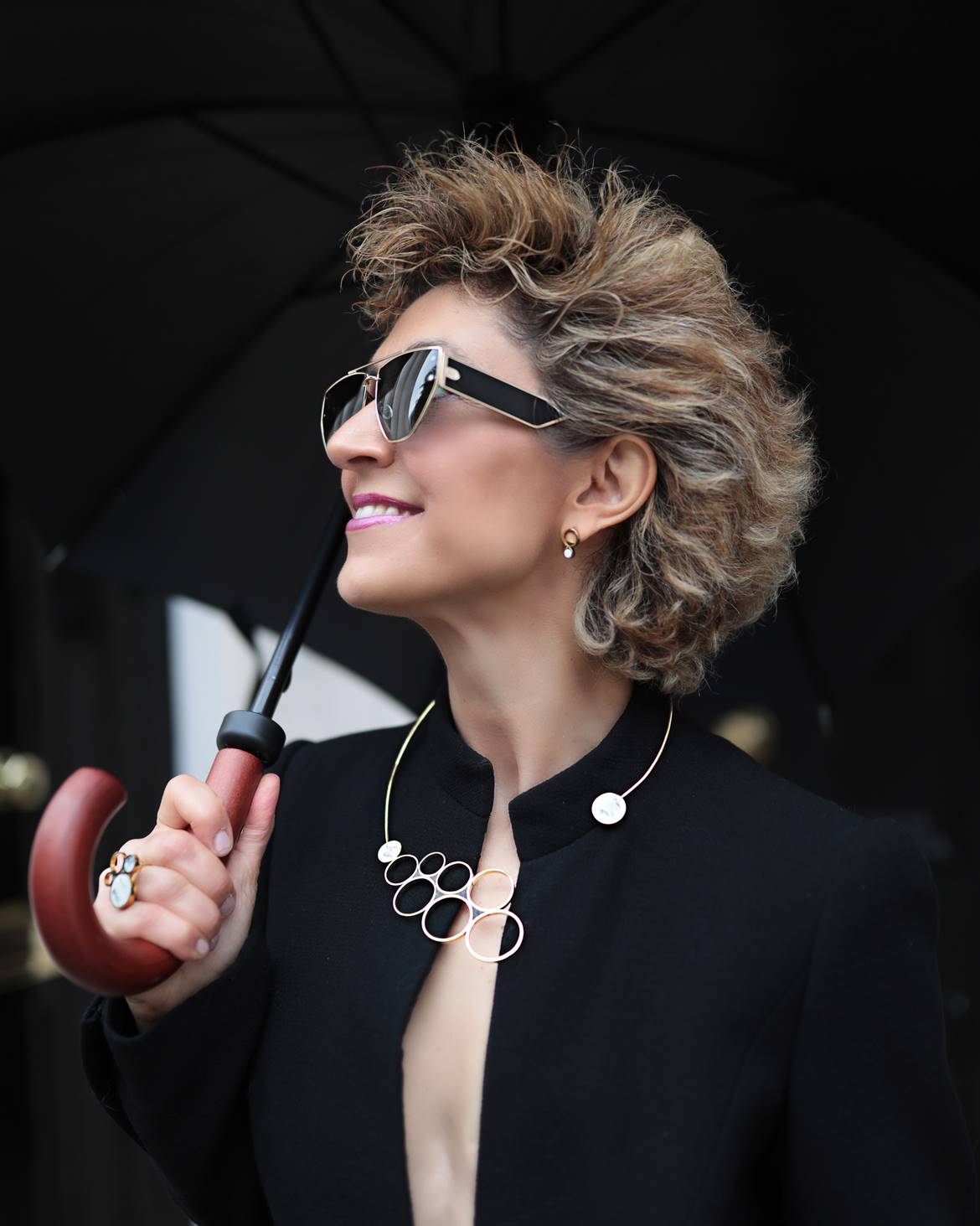 2)
Rectangles, Jewelry shapes Every Fashion Insider Will Wear in 2020.
Ready for a brand-new set of jewelry trends to work into your wardrobe? It's about a unique balance feel that offers the straight lines and right angles. Most importantly, my jewelry trends 2020 approach to rectangle shape is a return to a very balanced feel. It represents honesty, solidity, and stability. To sum up, Wear what makes you feel happy in your skin, and celebrate your diversity. That's my message for fashion trends 2020 through the rectangle shape. Anew less-is-more look for all day long.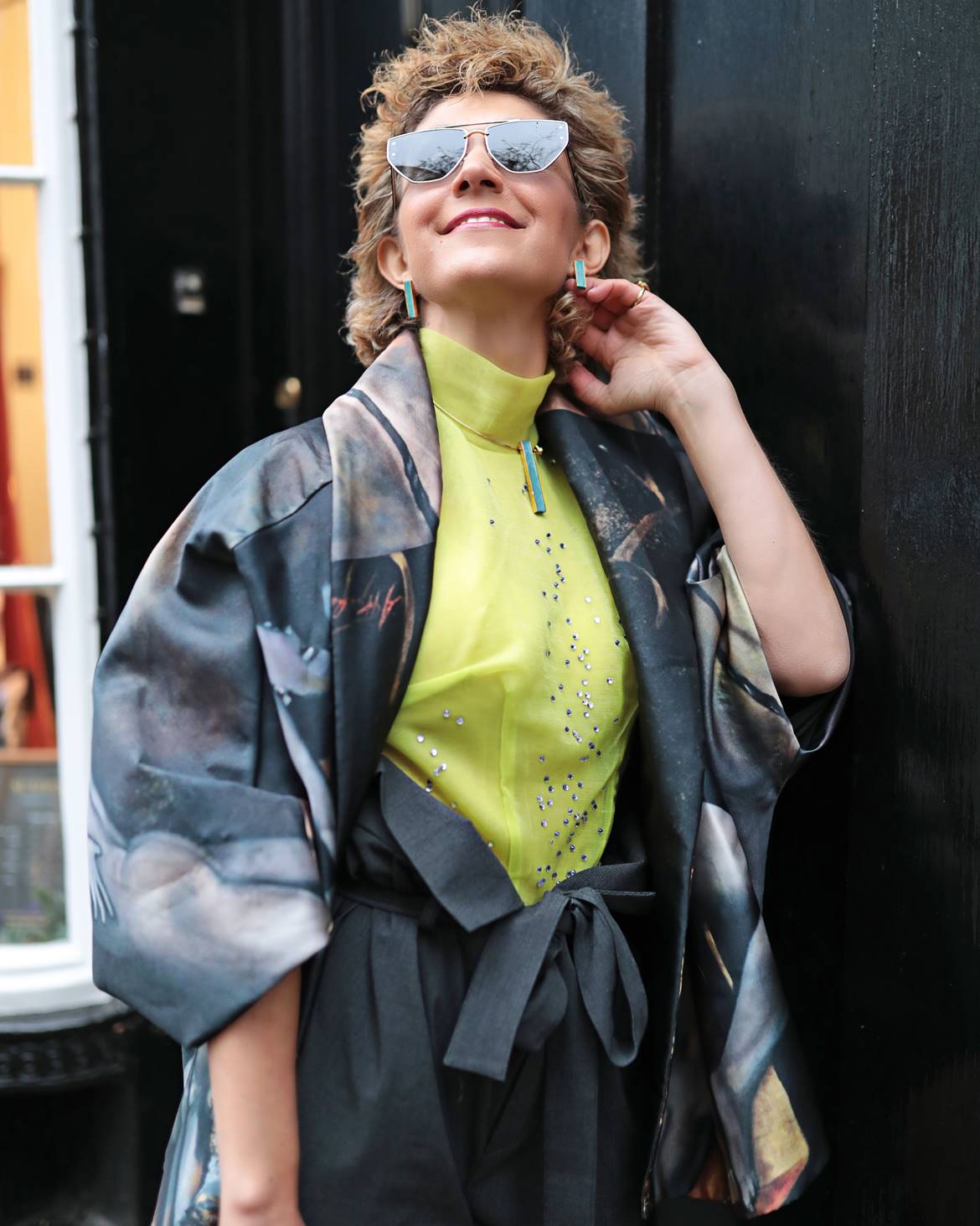 From the new take on hoop earrings spotted at Proenza Schouler and Versace to the metal Brandon Maxwell and Gucci, concrete jewellery rectangular shapes celebrate femininity and empower women. There is a new mood of jewellery for 2020. We saw shell parures at Prada, wooden brooches at Miu Miu and raffia necklaces at Simone Rocha. Indeed, other materials than silver and gold will embrace casual wardrobes and tailored looks. At Alzeto jewels, brighter tones of fresh green with the concrete grey update my relaxed tailoring.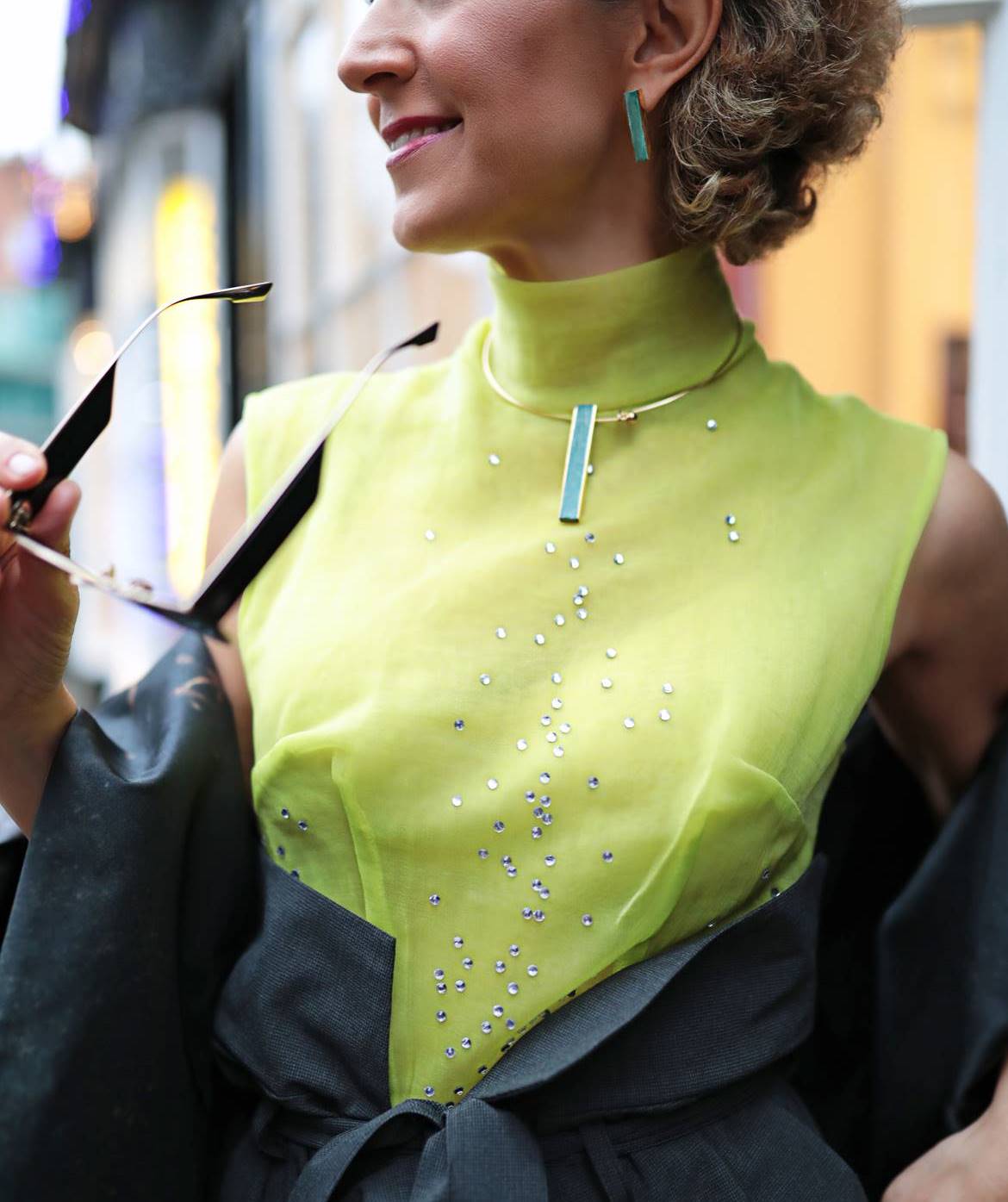 Why Alzeto jewels today is a new concrete jewelry idea, a call to action that we can not ignore? Stop and Discover now Ada Halvatzi, designer & owner of Alzeto Jewels.
In many ways, there has never been a better place for me than London during Fashion Awards 2019 to be creative. Moreover, women's fashion jewelry, I do believe that it has to do with attitude. Sometimes, be quiet, and determined to do what you love to do become the catalyst for new design concepts. That's the reason I love to collaborate with new designers for the best London Street Style.
Alzeto jewels is a new concrete jewelry idea, a call to action that we can not ignore. In Fashion, there are no stereotypes or rules. I welcome new ways of thinking, and I embrace Alzeto jewel inspirations made with love for desirable concrete jewelry. In sort, geometry, simplicity, and elegant concrete design remain the key to be bold and beautiful. Meanwhile, discover now Ada Halvatzi, designer & owner of Alzeto Jewels. Jewelry trends 2020 should be viewed with the beauty of authentic life.
London Street Style during Fashion Awards 2019
and
Interview with Ada Halvatzi, designer of Alzeto jewels.