Why does a Red carpet dress during Fashion Awards 2019 in London can't stop creating the future? How to recreate Red carpet Fashion and innovate, leave all speechless?
I still remember that night I attended for the first time last December, the Fashion Awards 2019 at the iconic London venue: The Royal Albert Hall. A red carpet event I'll never forget as a Fashion Stylist and blogger. Undoubtedly, it was a challenge for me to respond with the styling project of a red carpet dress.
Firstly, how did the idea for this collaborative project first come about? I knew Maison Faliakos work because I had collaborated as a Fashion Stylist and Blogger with the Couture House for street photography during London Fashion Week. Secondly, I always loved their approach to craftsmanship, their great work with fit and proportions. So when I suggested collaborating with them for my first Red Carpet dress, a friend-in-common was born.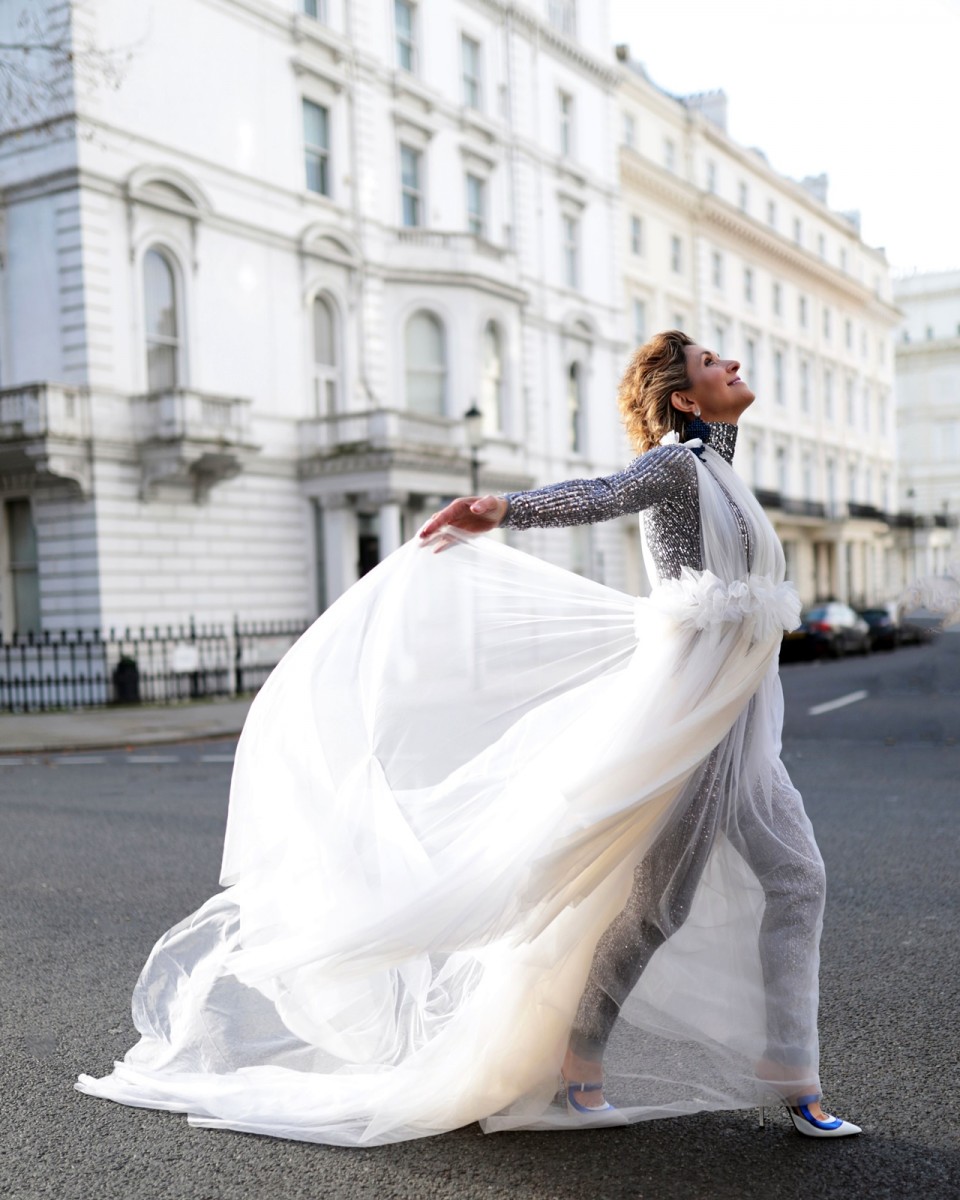 Moreover, we both love to understand Haute Couture and styling as a lifetime journey of design. The goal was to propose something new to the world, to work together and create something that is going to influence the way we dress for the red carpet. Likewise, We were looking for a new piece to dress me up and create a new attitude. Throughout this handmade couture outfit we'have taken the joy and love of making it. It's like turning a new page into the design. You can't take your eyes off it, because you are lucky enough to design the project as you want, and have the right energy.
What do you wear as a Fashion Stylist and blogger to Fashion Awards 2019 in London?
Who's afraid of the Future outfit is a common idea of newness, research, design, styling, and based on honesty, respect, and a constant search for quality. Planting for the future, anticipating design creativity, comprehending the absolute present in fashion, yet developing new Fashion Style ideas. In short, I was excited to explore how to create a Red carpet dress you didn't see before.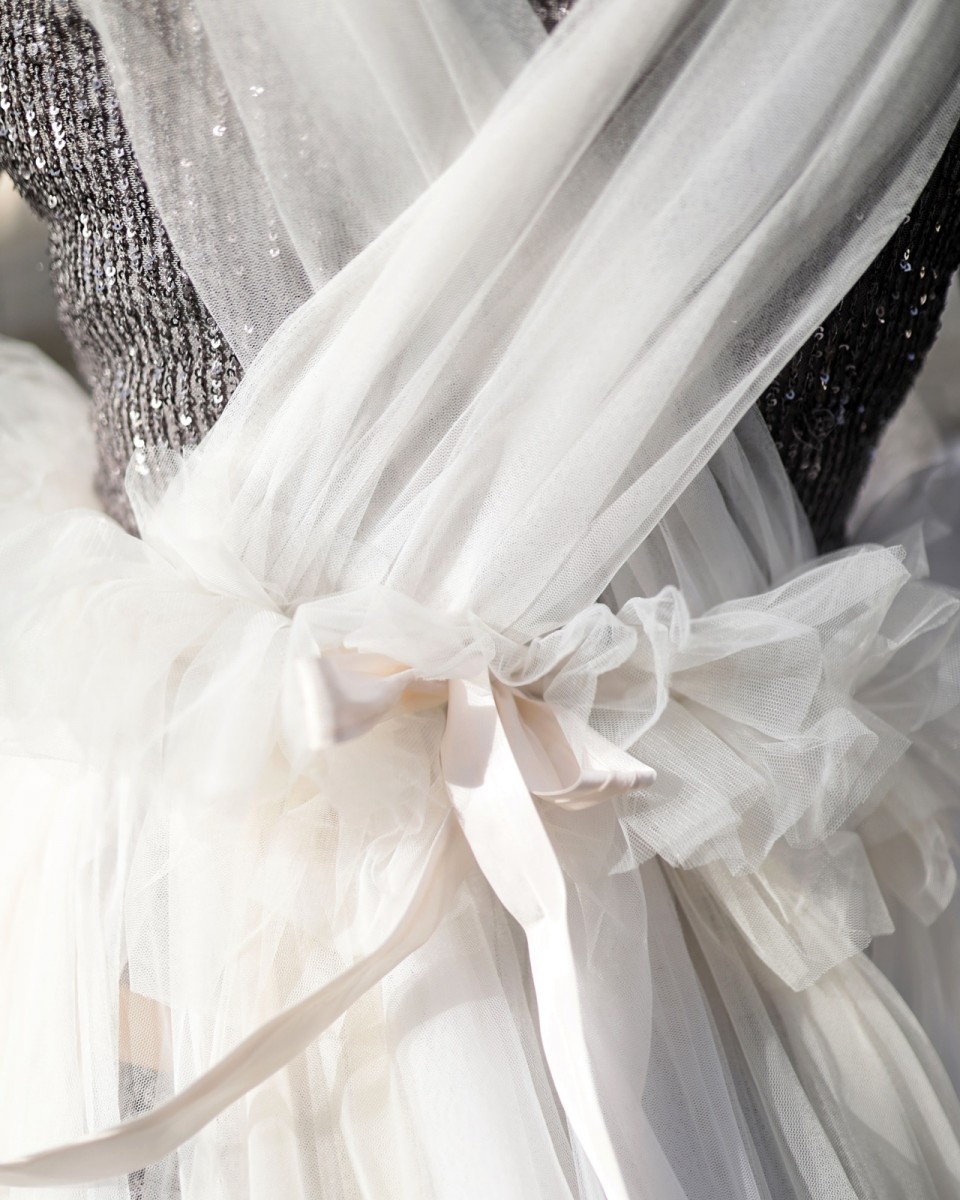 In conclusion, a must-see look from the Fashion Awards for the woman who isn't afraid of the future, she is independent, strong but also sensitive, and authentic. That woman now more than ever dares to act. My Red carpet dress during Fashion Awards 2019 in London has become a new story to tell about Fashion Creativity.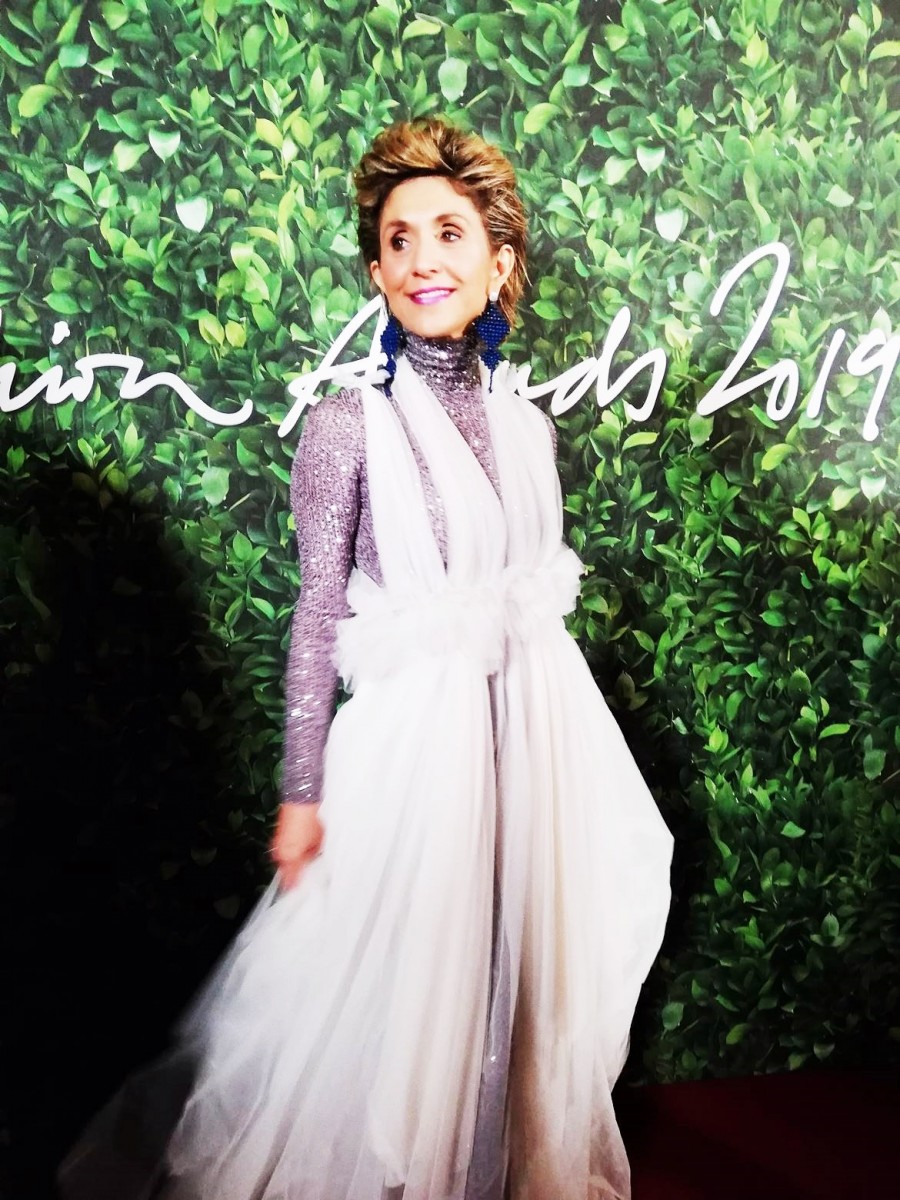 Why the British Fashion Council and the United Nations Office start to collaborate today on positive change at the Fashion Awards 2019? Which is the future in Fashion during red carpet events?
The Fashion Awards focus on celebrating excellence in the fashion industry and supporting the future pipeline of creative talent. For me, Red Carpet Fashion is pride in "real clothes" made slowly, carefully, with attention to detail. In the same vein, the British Fashion Council during Fashion Awards 2019 made known its 2019 NEW WAVE: Creatives – a list of 100 of the most innovative and inspiring young creative talents from around the world.
Afterthought, the British Fashion Council collaborated with the United Nations Office for Partnerships (UNOP) on the award for positive change in fashion. UNOP recognises businesses and individuals in the fashion industry that make concerted efforts to support the Sustainable Development Goals (SDGs). This year, the British Fashion Council honoured that business who work collaboratively to find climate solutions. However, the Award for Positive Change at the Fashion Awards 2019 was an invitation for me to act.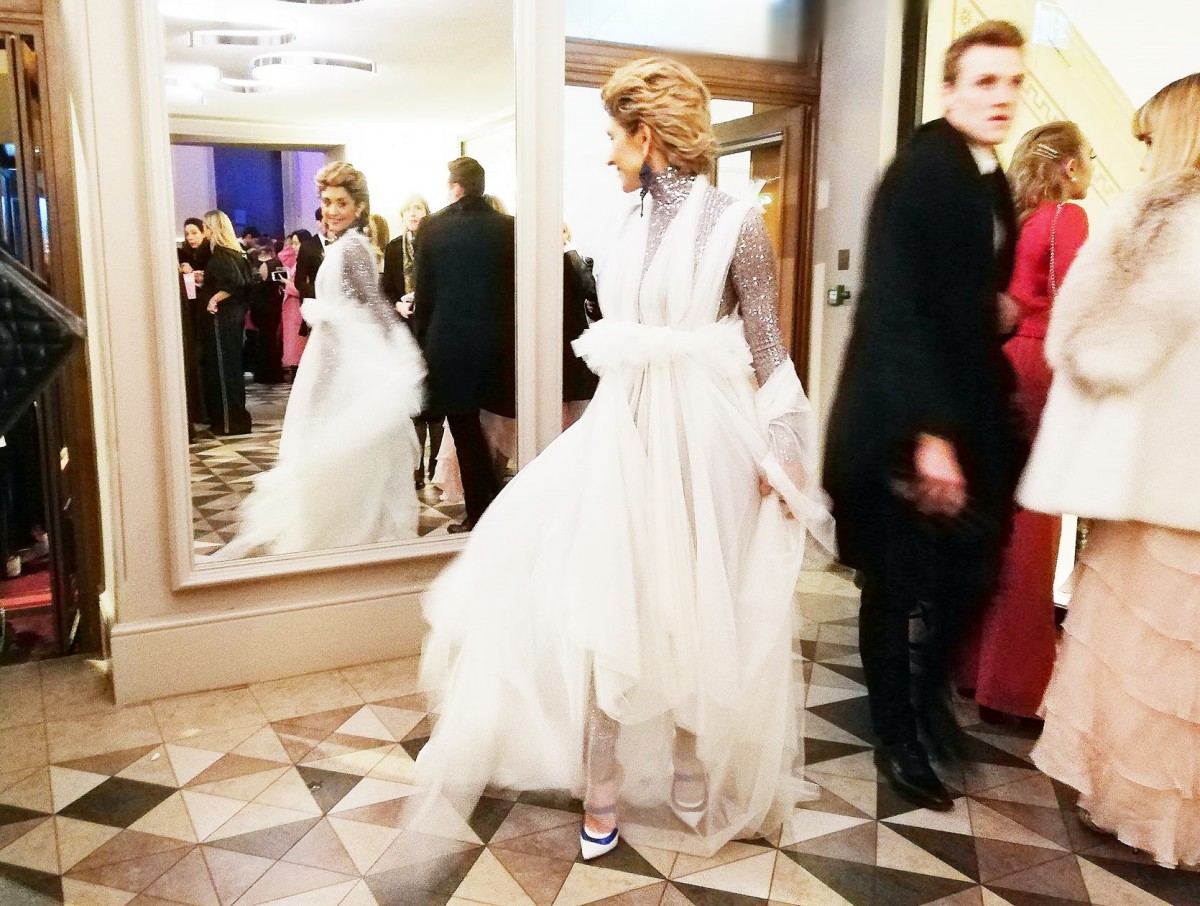 In my eyes, it's about a future living to attaining a wiser attitude. I am continually impressed by the ability of fashion design to become agents of change. The future belongs to those who apply ancient crafts in innovative ways to contemporary pieces.
Who would have guessed that an ultra-light, monochromatic red carpet couture outfit in white tulle could be a renewed respect for beautiful clothes?
Which is the inspiration behind my couture outfit? These were questions that I loved to answer and discover more. Create a new silhouette with flair and modernism. Free of rules, I defined my style not only in the way I look but also to move through tailoring look with comfort and tenderness. On the other hand, this outfit is a dreamy air of fantasy, overblown to voluminous proportions that mix function, and beauty of the white colour.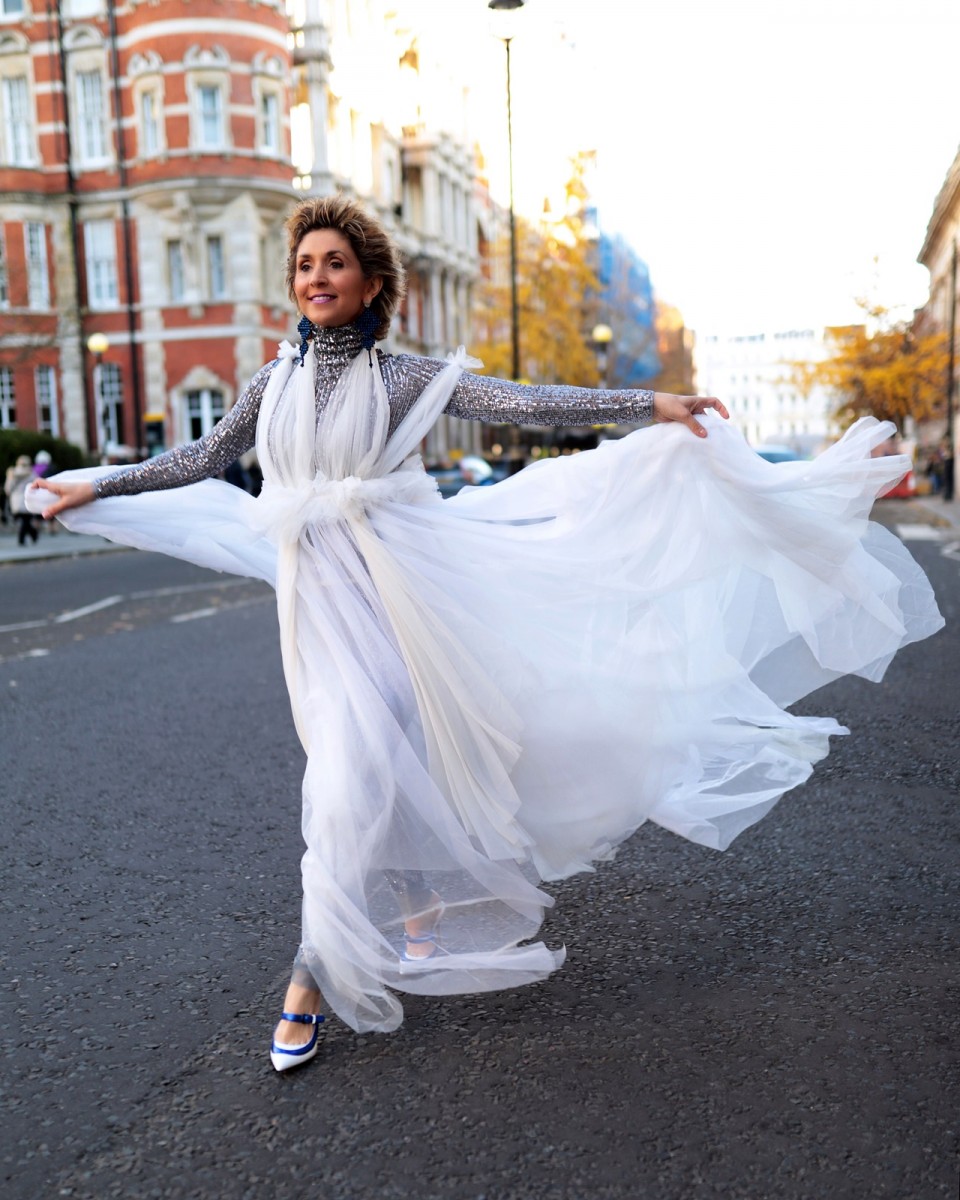 In my eyes, white is the symbol of a new beginning. White is the pure expression of imagination and modern feminity. It represents the pure canvas of designer's inner voice to create softer and more fluid silhouettes. In fashion, white colour is the colour of perfection, purity, independence, an open window to self-expression. I've chosen to wear it and talk loud. In addition, be sophisticated and super modern. Dare to wear it, as Simplicity is the starting point of new luxury. However, white colour is the light of intrigue on this desirable couture piece.
"White is not a mere absence of colour. It is a shining, and affirmative thing, as fierce as red, as definite as black. God paints in many colours, but He never paints so gorgeously, I had almost said so gaudily, as when He paints in white" Gilbert K. Chesterson.