What does it take to create the best London Fashion Week street style 2019? Meanwhile, why London's street style is unique? The newest message for your key looks. First, think, and finally feel it now.
Exploring the new London Fashion Week street style of 2019 reminded me of how I feel when I'm in London. Making new looks is a kind of dream state. As I challenge my imagination, London to me is a state of mind. If you are feeling passionate to create the new in fashion, you are in the right place, at the right time of the year. Street Fashion 2019 was an open invitation for me to be unique, to discover innovative designers, to explore new ideas.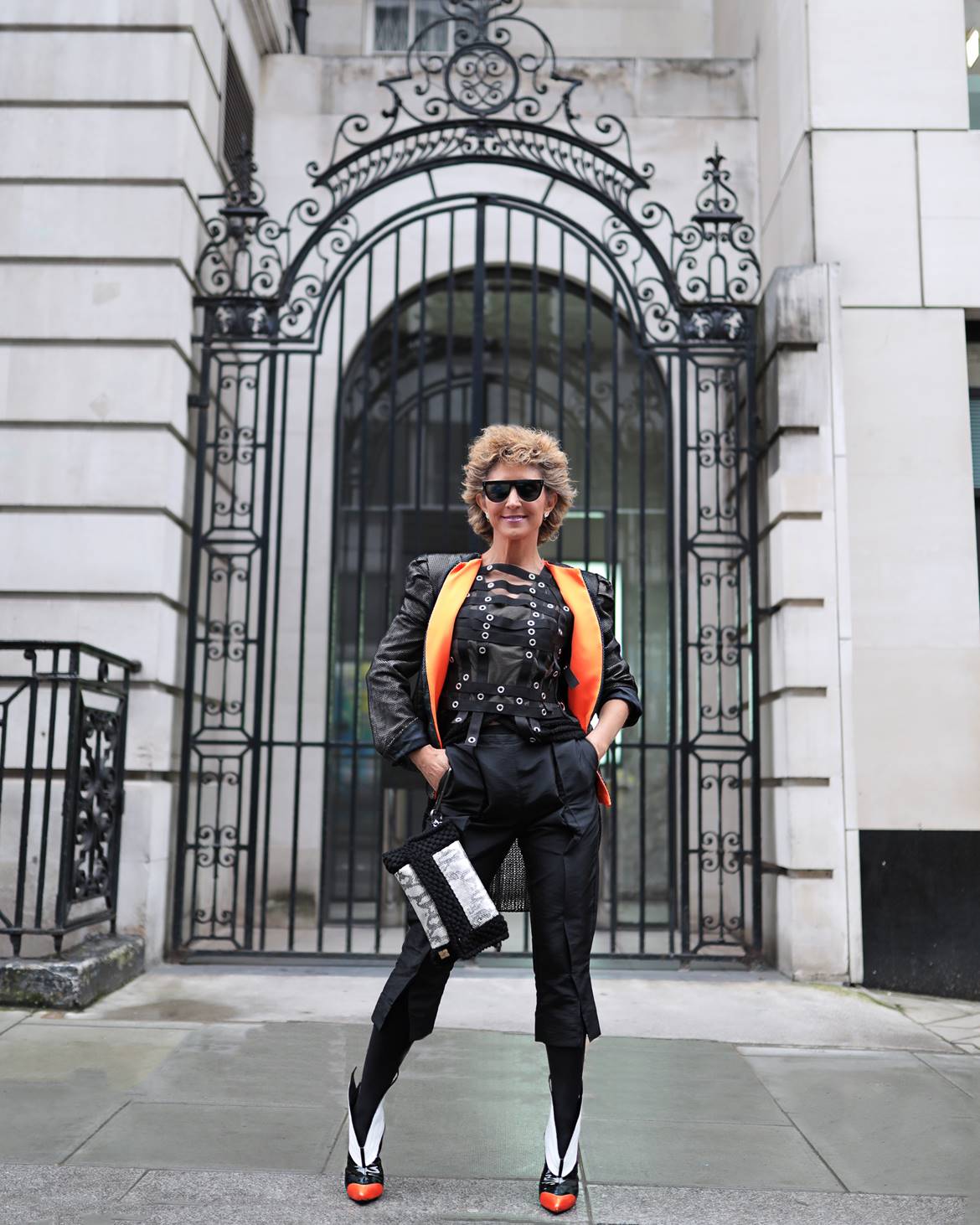 This year I needed to go forward, to innovate, and push the boundaries to be exciting. Above all, I was thrilled to discover that London is a place where you can safely be whoever you want to be. As a fashion stylist, I created street style looks, and I took pictures all around London. I loved to show that innovation is a necessity, a moment to touch people. That is the key to success. That is my message for the best street style looks from London Fashion Week 2019.
People need to be touched by self-expression, a new aesthetic, a new code of streetwear and luxury. People are looking to become better people, to create something that will be better for all. I've chosen to collaborate with graduate students, new designers, sustainable brands, artists who want to create something great that will last for years. Create amazing fashion style with sustainable brands, I shared experiences, and knowledge I had never before. Positive simplicity, unexpectedly fresh mixture of new materials offered me a unique sense of discovery.
Answer the question now: Which is the history of street style in London? When the first edition of London Fashion Week took place? Why London is still well known today?
When I started to do London Fashion Week Street Style, I loved to explore it. Moreover, I asked my self: What does represent London street fashion? Who are these designers who started Fashion Week trends? When it all started in London for street style? I challenged my self to feel them, imagine them, and thinking about them. Be open-minded, and you don't even know what the treasure will be.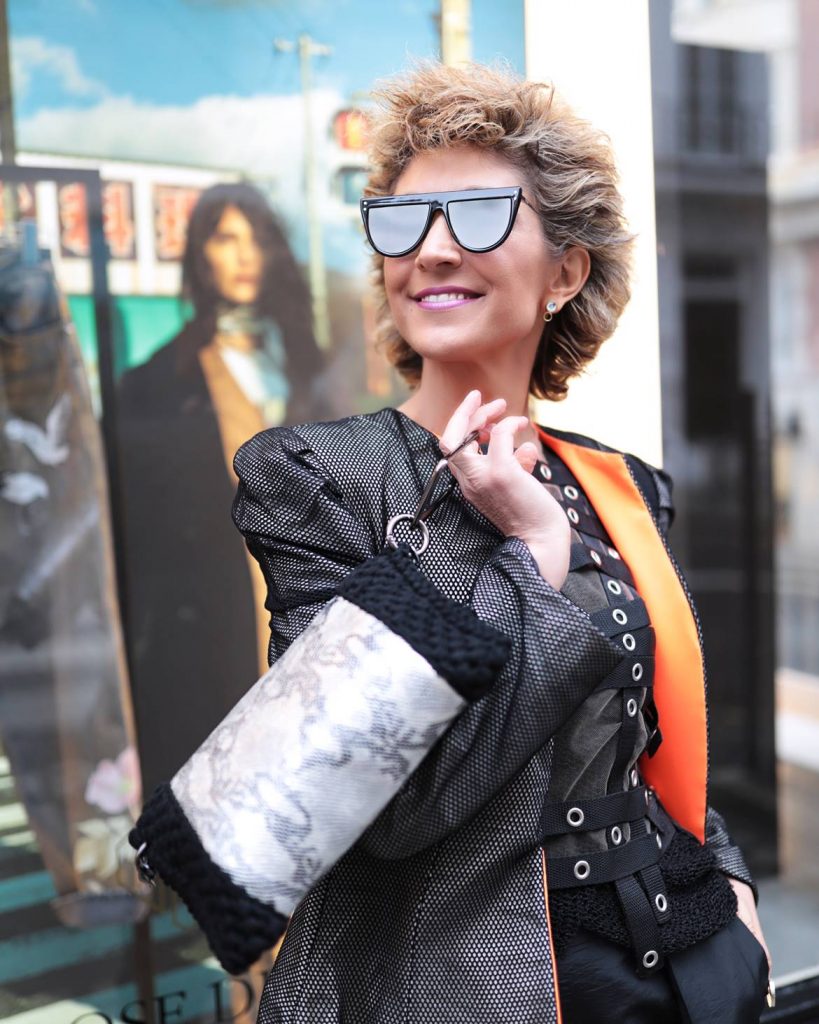 Firstly, in the '50 and '60, London started to flirt with eccentricity. Young designers created an extravagant design, and their ideas transformed the way we dress. In the 1960s the fashion model and icon Twiggy was photographed in the King's Road, London. While Mary Quant, Barbara Hulanicki (of Biba), and Ossie Clarke were closely associated with the phenomenon of "Swinging London," famously promoted to America by Time magazine in 1966. 
Although the first edition of London Fashion Week took place in February 1984, in the 1970s Zandra Rhodes and Vivienne Westwood challenged all our ideas about fashion. Their innovative approach to design redefined the codes of elegance.
However, the London Fashion Week Street style is a form of self-expression. We see the fashion outdoors, we see them on a common girl walking down the street. It's about people, ideas, stories, and thoughts that we relate to and want to share. In the same vein, It is all about colours. Certainly, the latest fashion designs, original matching of styles, no more excluded from the public.
Why the London Street Style today is unique? Are you ready to discover it? The future in design is breathing loud in London. Feel it now.
Above all, London never stopped to support young independent designers, stylists, photographers, publishers, and journalists. Remarkable British designers like John Galliano trained at Central Saint Martins, Stella McCartney, Alexander McQueen, and Julien McDonald trained at Royal College of Art pushed further the fashion barriers.
London is well known for the traditional handcrafts of tailoring, shirtmaking, hatmaking, and shoemaking that represent the image of the English gentleman. Today London Fashion Week Street style approaches to fashion with outstanding young talents, and a relaxed approach to life, promoting sustainable design. London's uniqueness is that still bring together communities, supports self-expression discovery. That's why it remains the capital of street-style culture.
The Best Street Style today from London. Which outfit will always inspire you the most? Open your eyes and discover it now.
London Fashion Week 2019 once again inspired my street style with many greek designers to bring their story in life to the international fashion scene. So, take the time to appreciate my favourite Street Style Looks.
Smart sartorial ideas, bright colours, and vibrant eye colours. Every look was more outrageous than the next. Which outfit inspired you the most?
♦ Over the rainbow:
Here, I take a trip over the rainbow with knitwear and a couture skirt. There are no rules. Anything goes with everything. A retro flame in a modern-day formula with couture pieces, and oversized knitwear.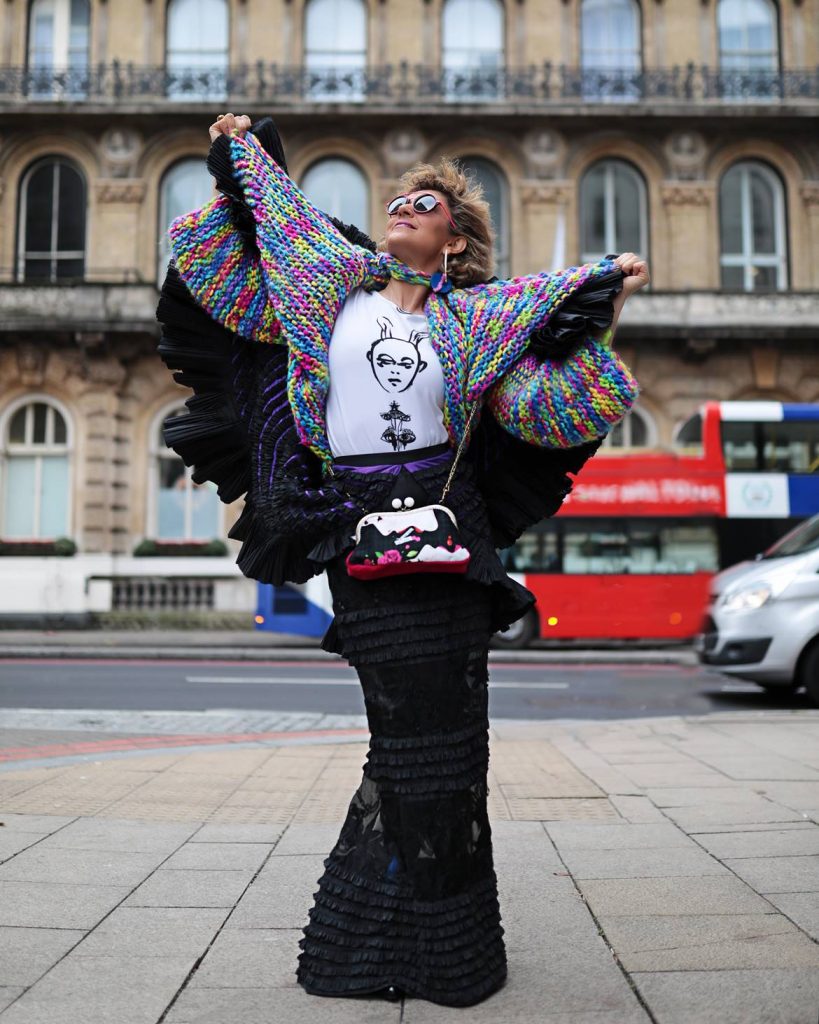 Couture skirt by @maisonfaliakos Knitwear by @atelier_vasiliki sunglasses by @ofthalmos_official Digital print bag by @pouastories 
Concrete handmade jewellery by @alzetojewels Photo credits by @markxphotos 
♦ Radical Luxe: 
Sophisticated, and super modern style in Black Couture coat is the luxury of simplicity. A classic piece to make me stand out. Certainly, The black colour is a perfect choice in clean finishes.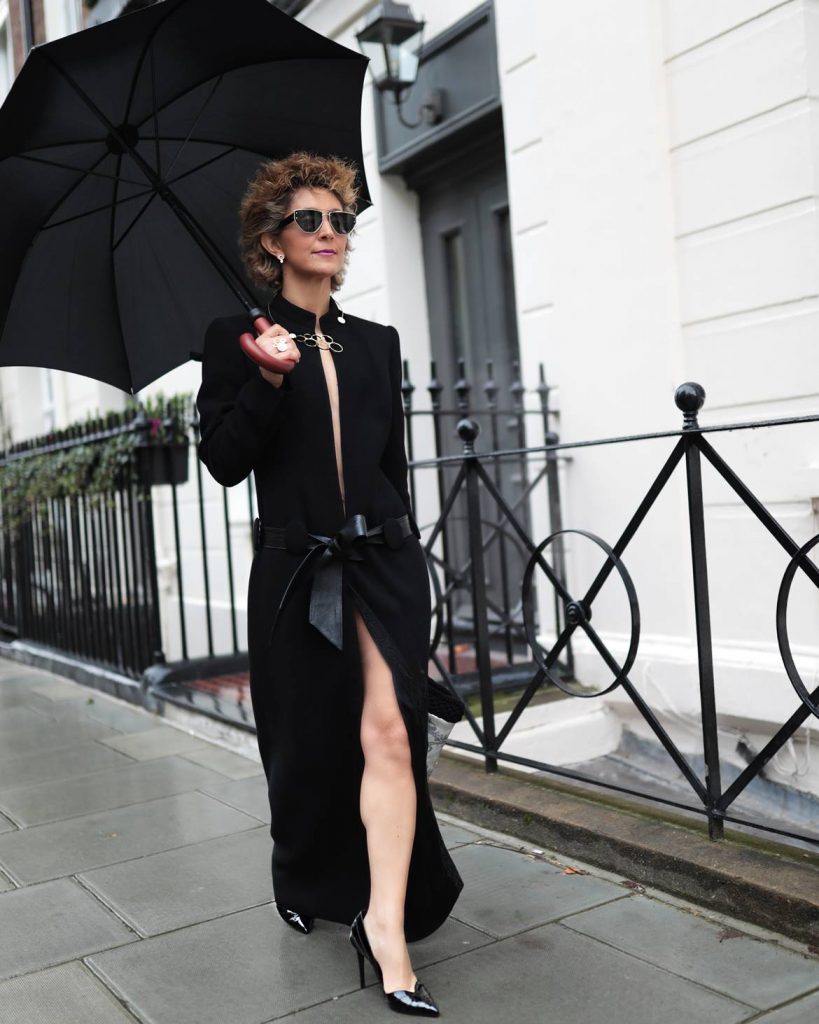 Couture Black coat by @maisonfaliakos Concrete handmade jewellery by @alzetojewels @dior sunglasses by @ofthalmos_official 
High heels by @sophia_victoratou Photo credits by @markxphotos  
♦ From the earth:
The art of print nourishes my imagination. Certainly, Airy fabrics in mixture with knitwear look amazing.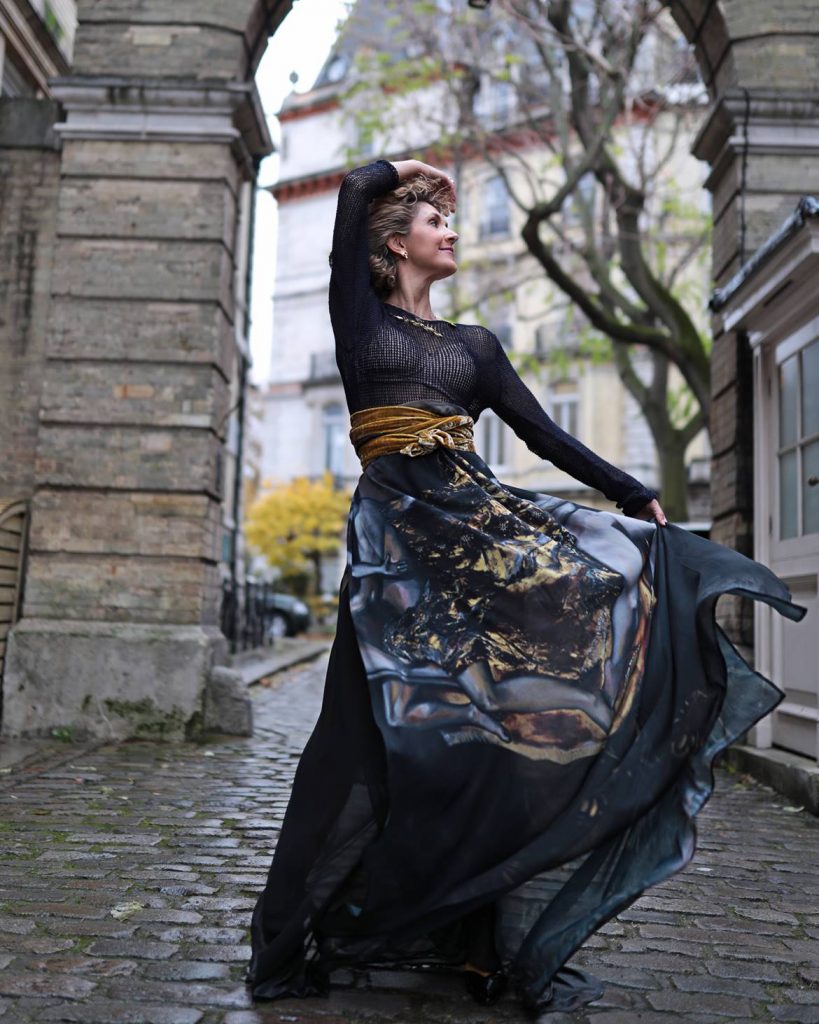 Knitwear by @atelier_vasiliki    Concrete handmade jewellery by @alzetojewels     Art printed skirt by @aviotishop
Photo credits by@markxphotos