How does Stationery brand Smythson of Bond Street write a New Fashion Chapter for your Autumn/Winter fashion style today? Above all, how does Luc Goidadin, the new creative director of Smythson still express the brand's history during London Fashion Week in February 2019? Discover it now!
Attending live the presentation of Smythson's last February I was ready to approach the season in a new way. Be bold and surprise in the way you stay true to who you are. How does The British Stationery brand Smythson highlight innovation? That is a question I had the opportunity to answer and explore during London Fashion Week in February 2019. When Luc Goidadin left his job last year as chief design officer of Burberry, I was ready for a change in Smythson's. However, be decisive about respecting the brand's history and add a story, in my eyes, it is more than creativity. Above all, it is about attitude. In short, what I liked to find expression in the brand's heritage and explore new shapes and finishes to the Smythson leather goods universe by creative director Luc Goidadin.
Which is the story of Smythson of Bond Street today? Afterthought, which is the new message of the debut Smythson Autumn Winter 2019 collection by Creative Director Luc Goidadin? Still, Discover it now!
Firstly, being aware of the past, it is always important to appreciate the present. Moreover, stepping away to see the whole picture enable us to gain a new perspective. That is the reason I was excited to explore the Smythson story and realize the brand's vision.
However, Frank Smythson has opened the first boutique at Bond Street in 1887. It is always about luxury leather goods at their most refined, made with love to craftsmanship. Since 1890 Smythson has created timeless stationery for the European Royalty.
Meanwhile, distinguished people like Vivien Leigh, Katharine Hepburn, Grace Kelly, and Sir Hardy Amies were passionate with Smythson diaries and notebooks. In 1970 Smythson expand to new categories as innovation is the core of the brand's tradition.
By exploring the idea of personalization, the brand has found expression in clear fresh color statements that attract all fashion lovers. In 2019, Smythson returns to London Fashion Week, presenting their Autumn Winter 2019 collection at the Portico Rooms of Somerset House. Approach the season in a contemporary way and treat it with fantasy. That is the message of the debut Smythson Autumn Winter 2019 collection by Creative Director Luc Goidadin.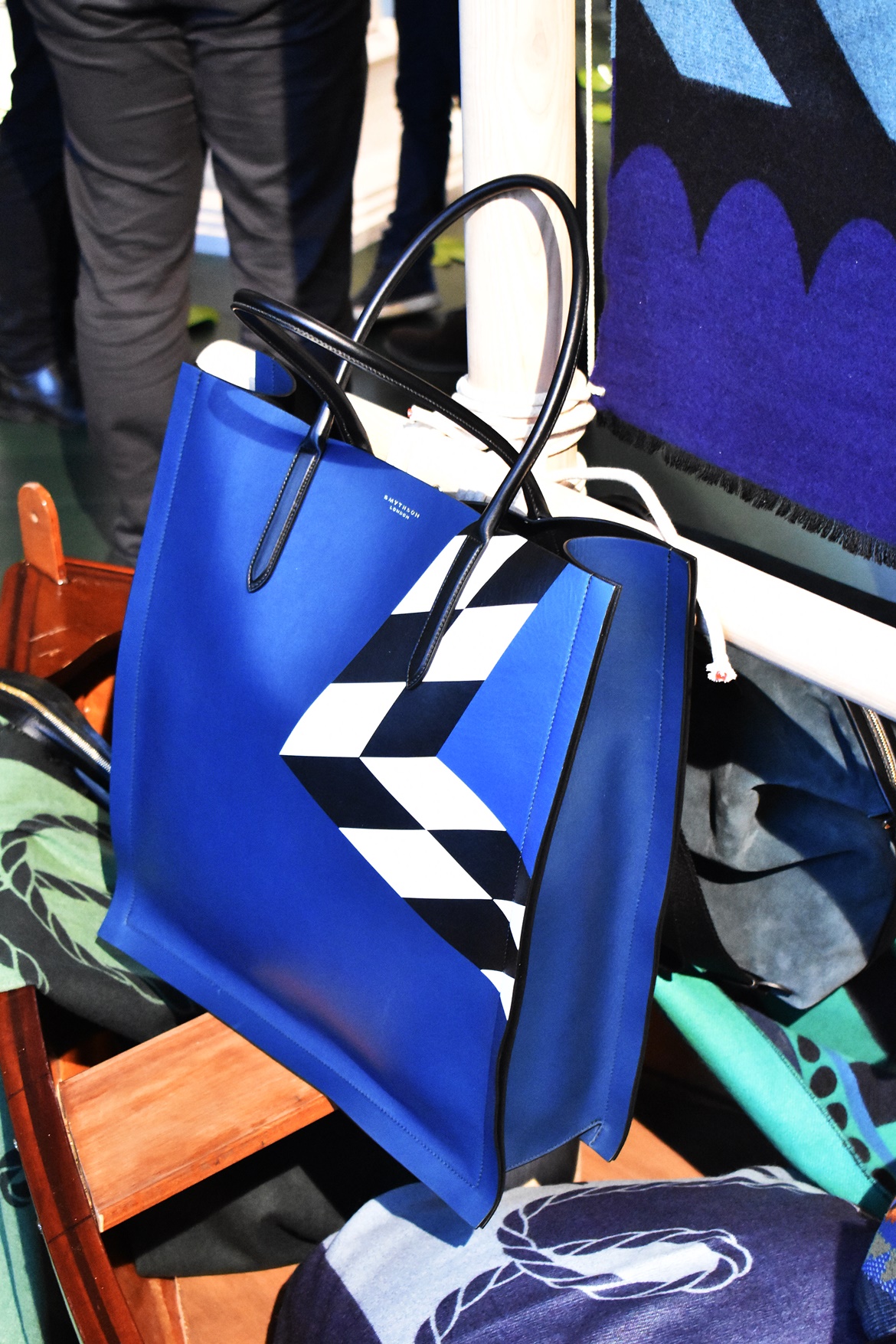 Which are the Best Autumn Winter 2019 trends by Smythson of Bond Street today? Afterward, how Smythson's Fashion Colors 2019 will inspire now your fashion style?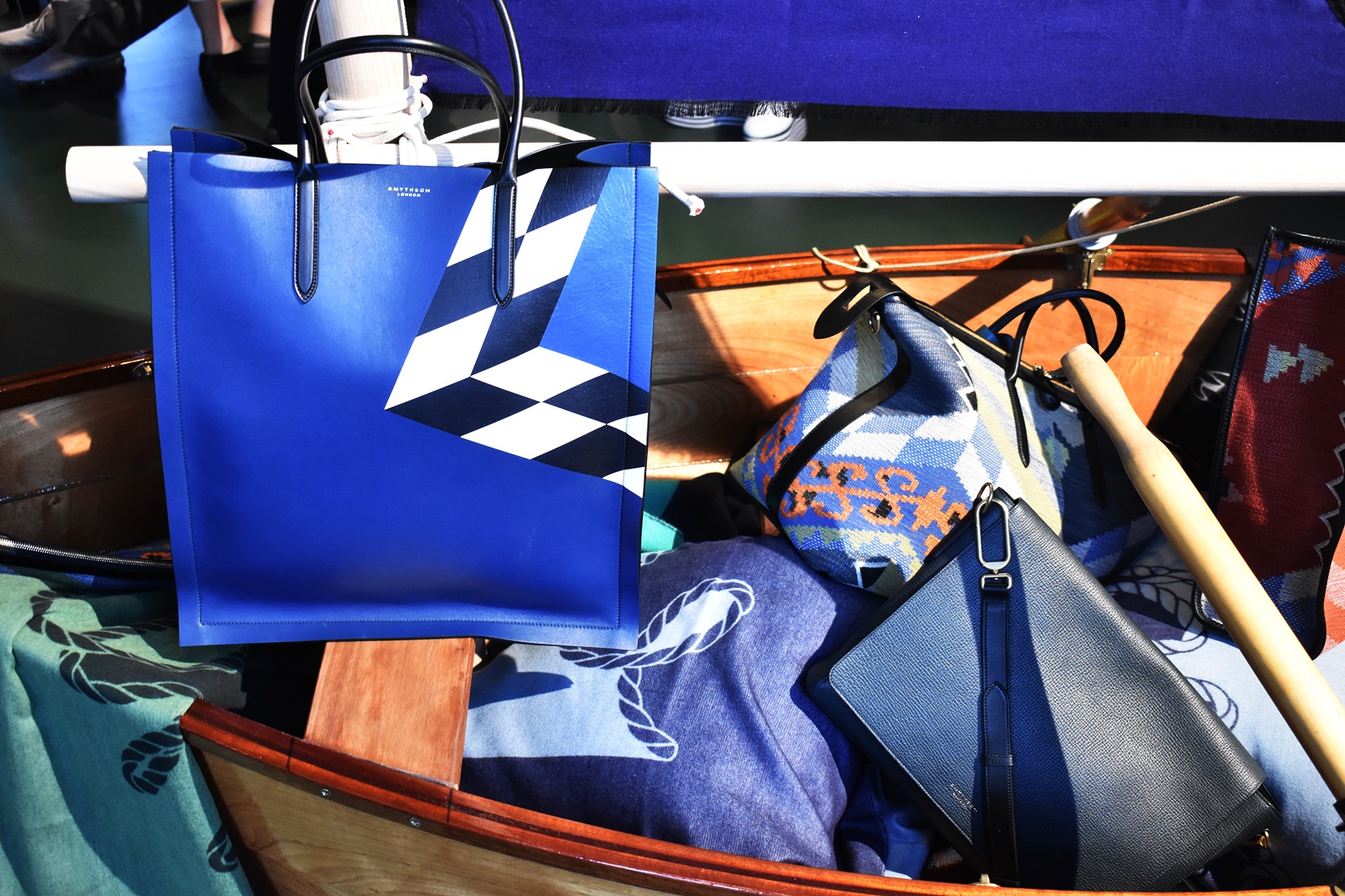 Winter Fashion ideas continue to be color intense. Sometimes what we see in fashion can be realistic imagery. Dream-like, a trompe-l'oeil installation by Smythson revealed a season of diverse color shades. Through warm mahogany to dusty pink Smythson wallets, bags, stationery, and briefcases challenged my creative imagination. Autumn Winter 2019 offers eclectic inspiration and a new sense of color. Accessories play a multi-faceted role. Let's look on accessories as a new direction for the season.
♦ New Naval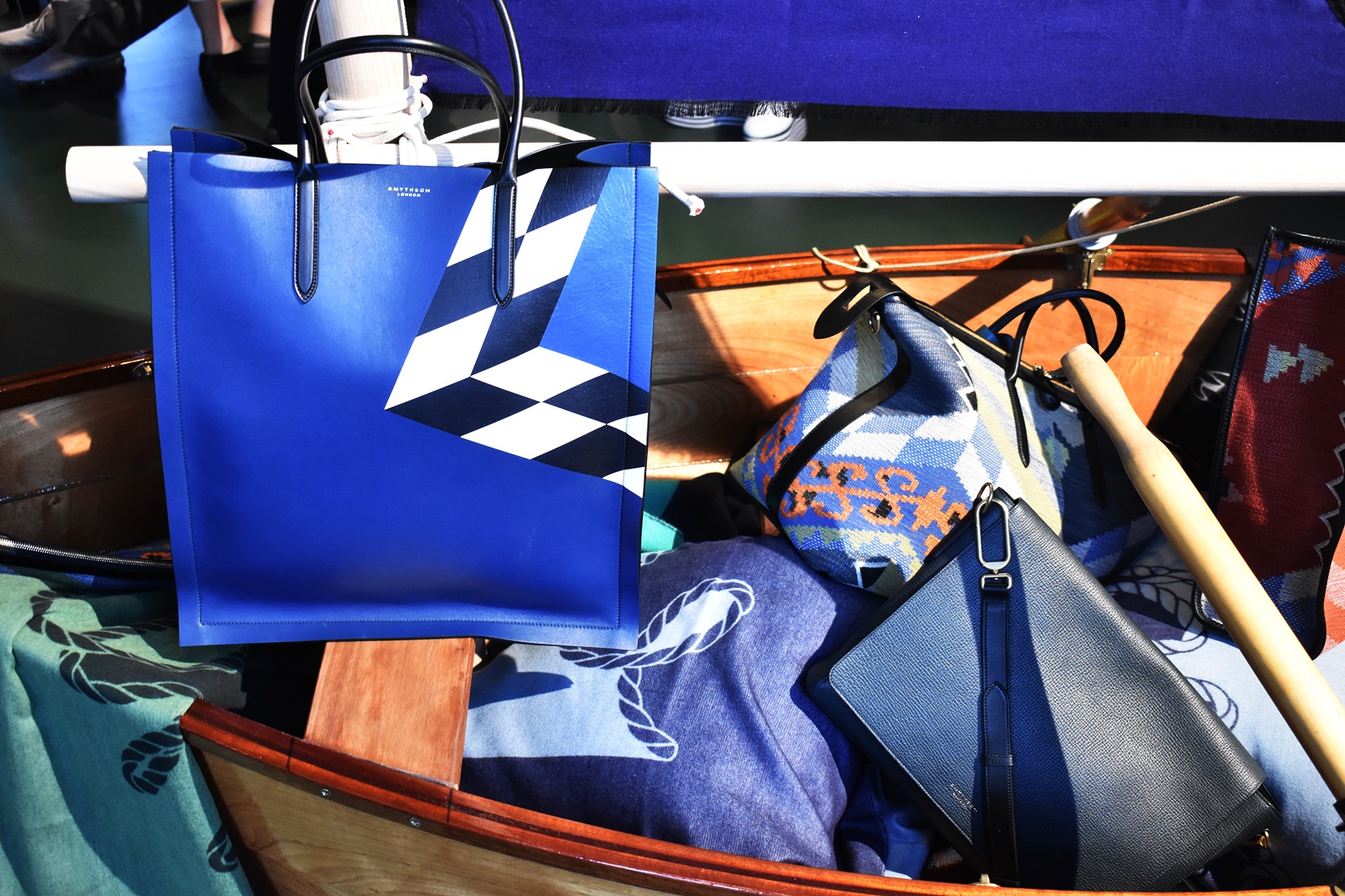 The Surrealist installation of boats with silk sails emphasized a new way of looking at my favorite blue color. The blue color has been creatively mixture with architectural shapes. It is about an original version of checks and stripes in a vivid classic combination of the navy. Retro-sport becomes a hot style for both women and men daily way to dress. Moreover, I loved the application of jacquards by Luc Goidadin. Historical travel and tote bags in mixture with mustard yellow, pink-red, washed black and blue become an original suggestion for your modernist inspiration. Key rings, leather wallets in playful design mixture continue to be an elegant option for Autumn Winter 2019. The possibilities in terms of styling are endless.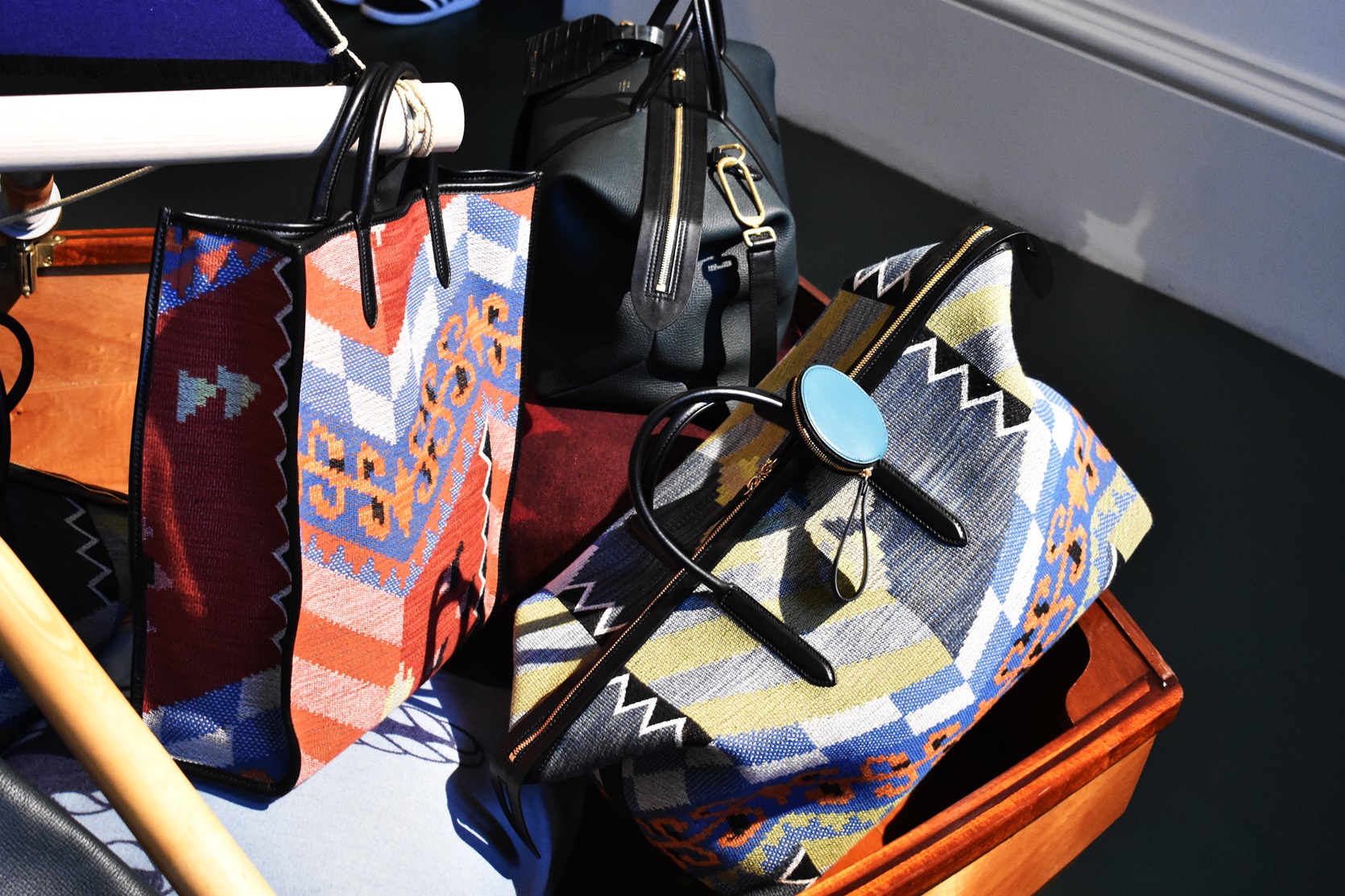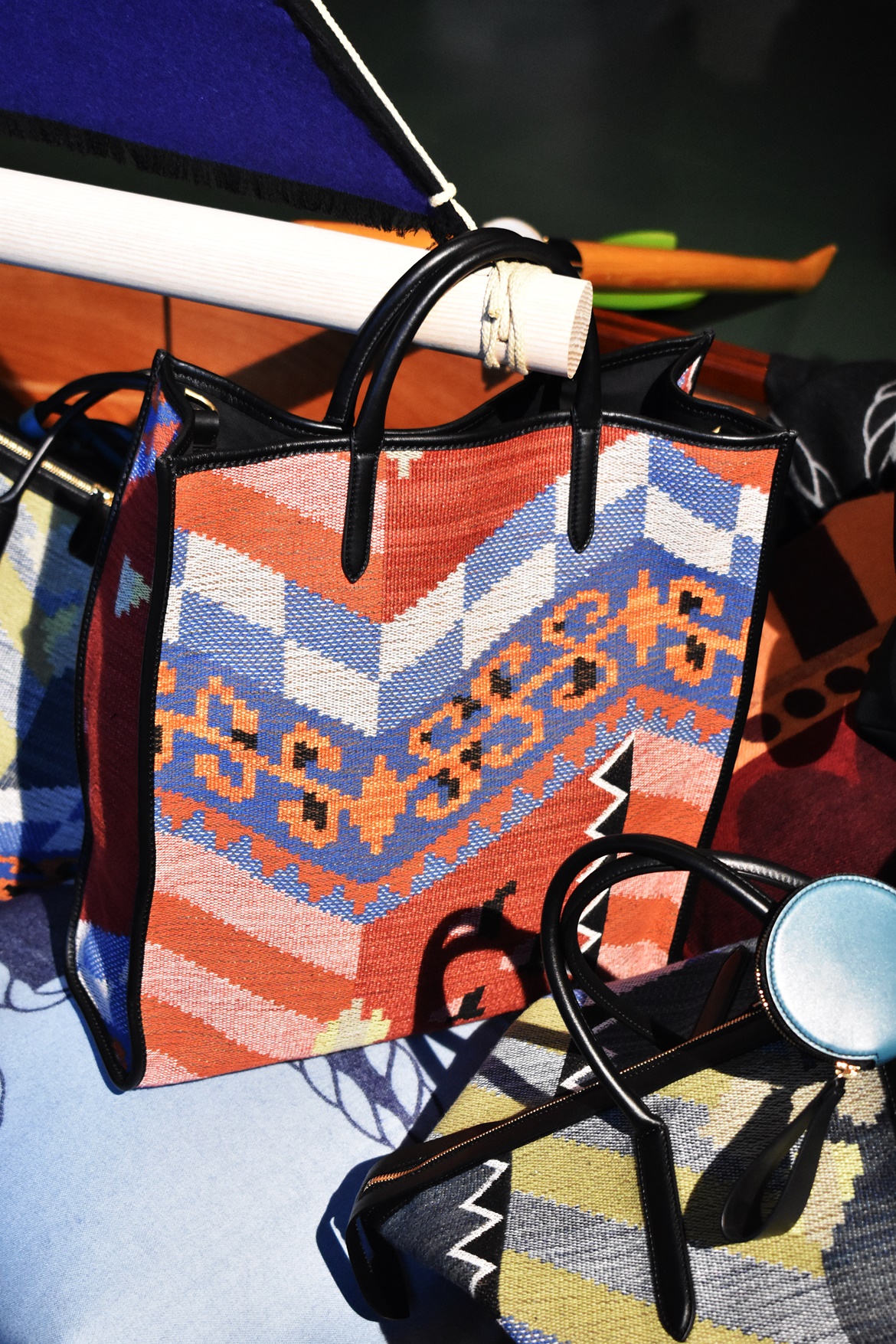 ♦ Eclecticism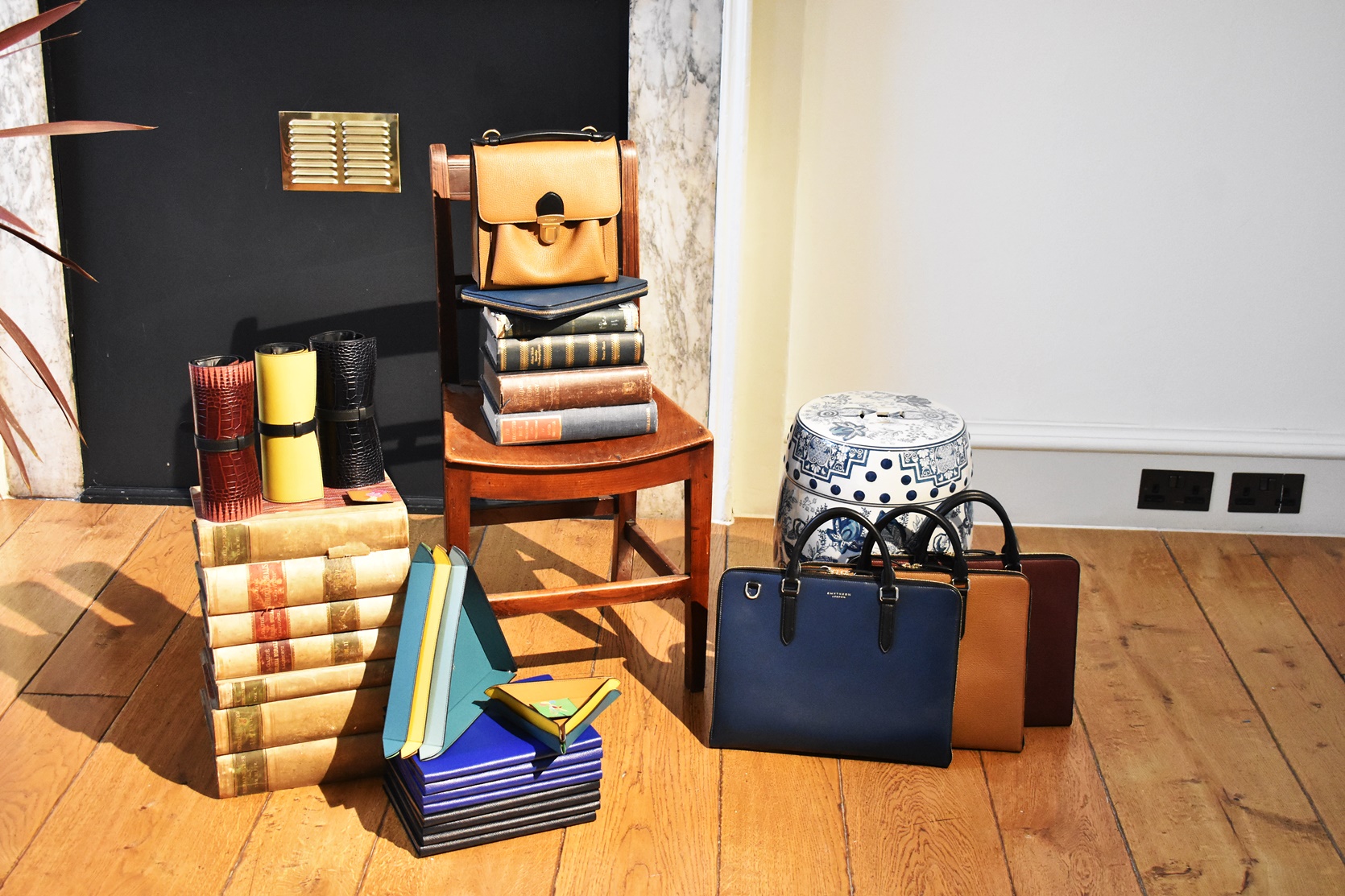 Mahogany, mustard, chestnut, petrol, sage and dusty pink are the new versions of eclecticism. The rich wooden tones of furnishings captured me. I could admit that the new feminine shapes of briefcases, satchel bags, cosmetic, and wash bags offer a great deal of inspiration. To the Smythson leather goods, for Autumn Winter 2019 classic style looks synonymous with warmed neutrals. In my eyes, this is a contemporary tailoring look that I would love to wear from day to knight. I do believe that more relaxed styles remain key into the autumn/winter season.