Who are today the Fashion Awards 2019 nominations? Still, Discover it now: Which are already the amazing key talents that On December 2, London's Royal Albert Hall will play host? Open your eyes and see!
On December 2, the British Fashion Council will announce the winners of Fashion Awards 2019. The Royal Albert Hall will host the amazing key talents of the British and International fashion industry. Moreover, we welcome the list of 100 of the most innovative and inspiring young creative talents from around the world. However, I look with fresh eyes at this dynamic list of Radical talents that embrace innovative technologies and bring their new aesthetic. The full list of nominations is available here, at the official website of Fashion Awards 2019, HERE: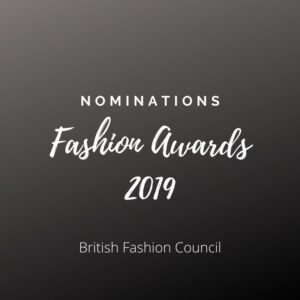 How the 2019 NEW WAVE: CREATIVES are selected today? Moreover, Which is always the role of the British Fashion Council during the Fashion Awards 2019? Stop for a minute and think about it now.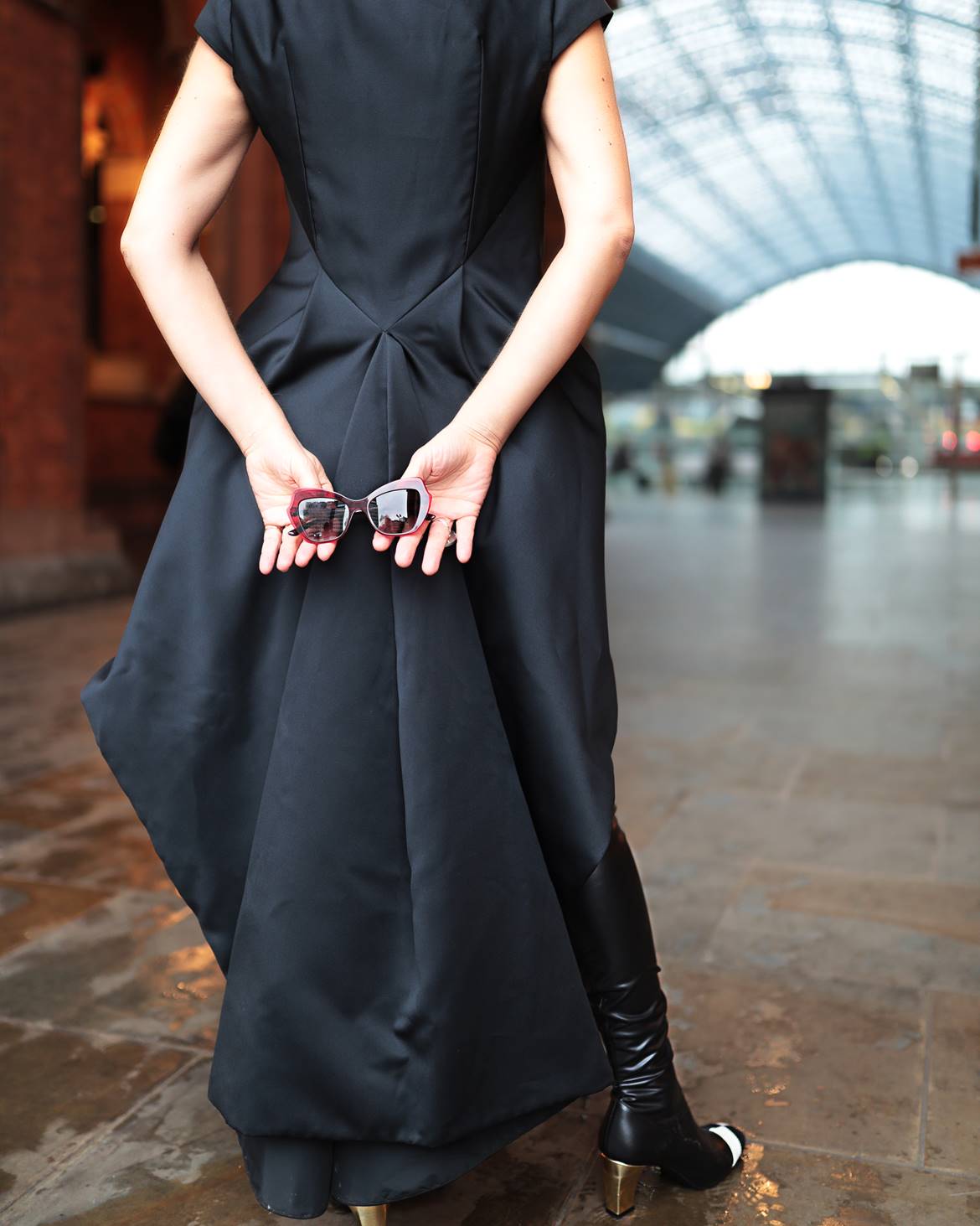 Moreover, London becomes a global hub of international talent. This list of 100 names from over 20 countries around the globe will become the answer to embrace diversity, nourish the imagination, and transform the everyday into something more extraordinary. For the Fashion Awards 2019, the British Fashion Council asked from 2500 people from across the fashion industry to vote the most creative young talent.
Passion for creativity is the real source of inspiration for Fashion Awards 2019 in London. The British Fashion Council, as a non-profit organization, always focuses on promoting excellence in British fashion, and support talents internationally. Focusing on my love for creativity, I realized that, emerging designers are once again at the forefront of this change. Their thinking, their choices, and their visions will shape the future in fashion.
Afterward, How and Why does a Fashion Stylist always explore new design ideas in London during Fashion Awards 2019? Afterthought, How does the London Street Style play with the magic of style? Still, Dare to Discover now the new in fashion now!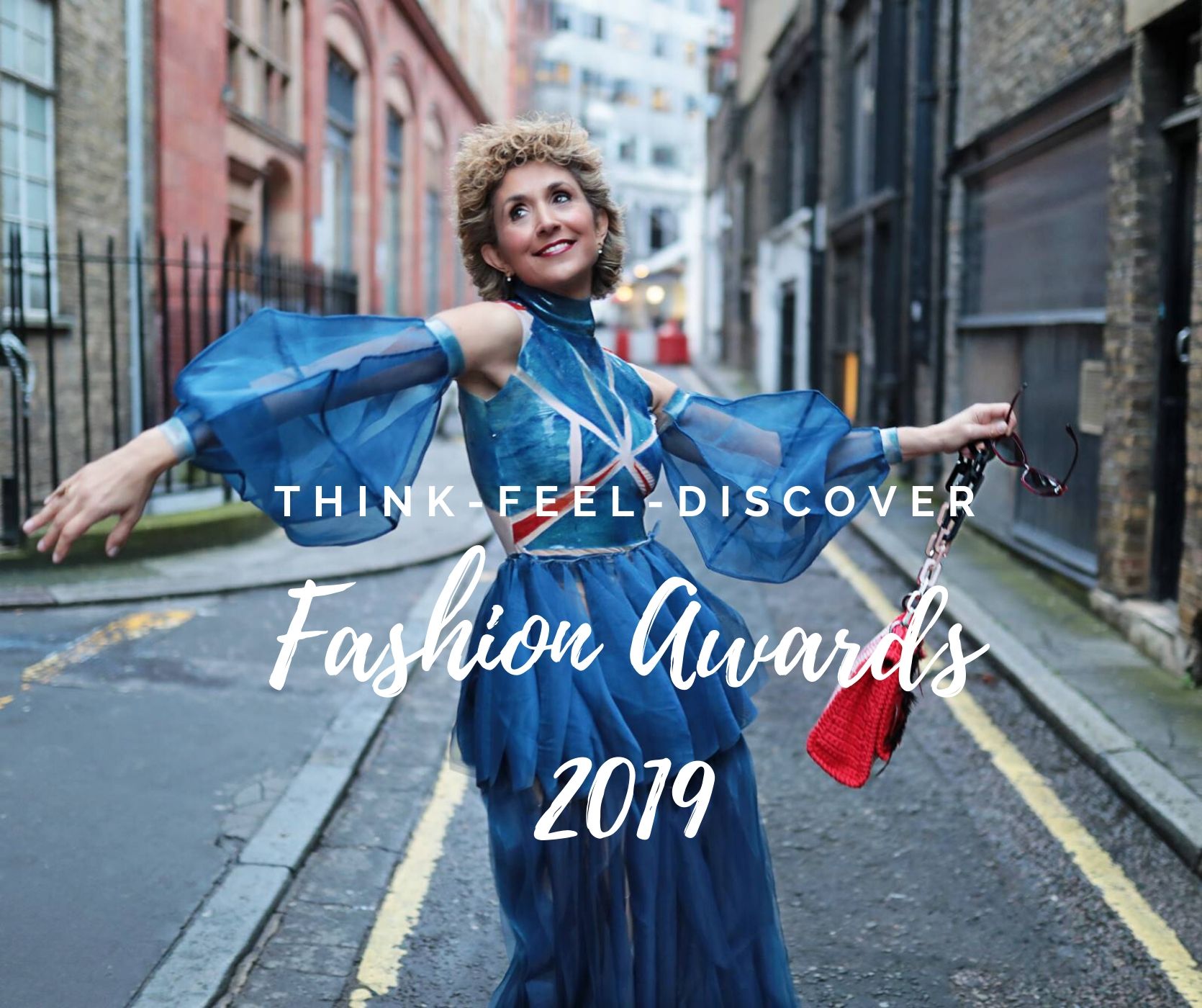 However, I found my answer to this question in the interview of creatives who based in Greece and Cyprus. To clarify, I felt the need to explore new design concepts and clothing ideas. I invited new designers, graduate students, and couture designers to be a part of street photography in London, and play with the magic of design.
I feel grateful to know them and have the honor to be their voice in London during Fashion Awards 2019. Their answers to my questions are a new approach to the future. Attitude is everything in our creative industry and the British Fashion Council supporting since 1983 fashion internationally, always embraces talents, inspirations, and the timeless beauty of mind.
The key to longevity is to dress our soul. The beauty of the design is my approach to the future, my enthusiasm, my energy. In my eyes, beauty is not a feature of youth, but an ageless state of mind. It is priceless and timeless. I welcome those who look with fresh eyes creativity. Their attitude turns our attention to what we want to see in the future.
Fashion Awards 2019: Street Style & Interview with Pantelis Pantelis Fashion Course Leader of Alexander College, Cyprus.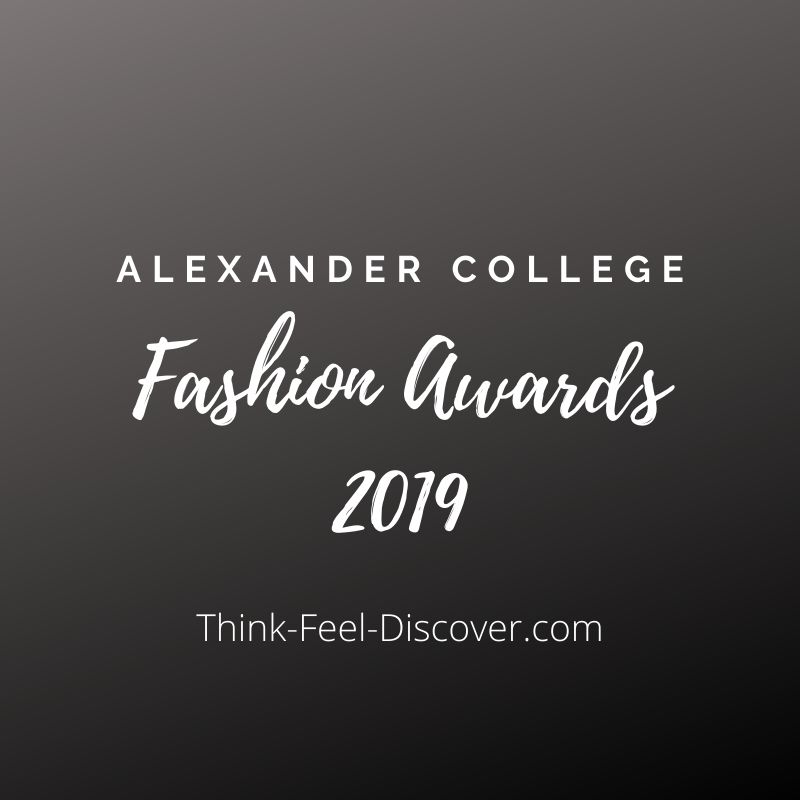 ♦Think-Feel-Discover:

When was the Alexander College Cyprus founded? Please tell us about your mission and history.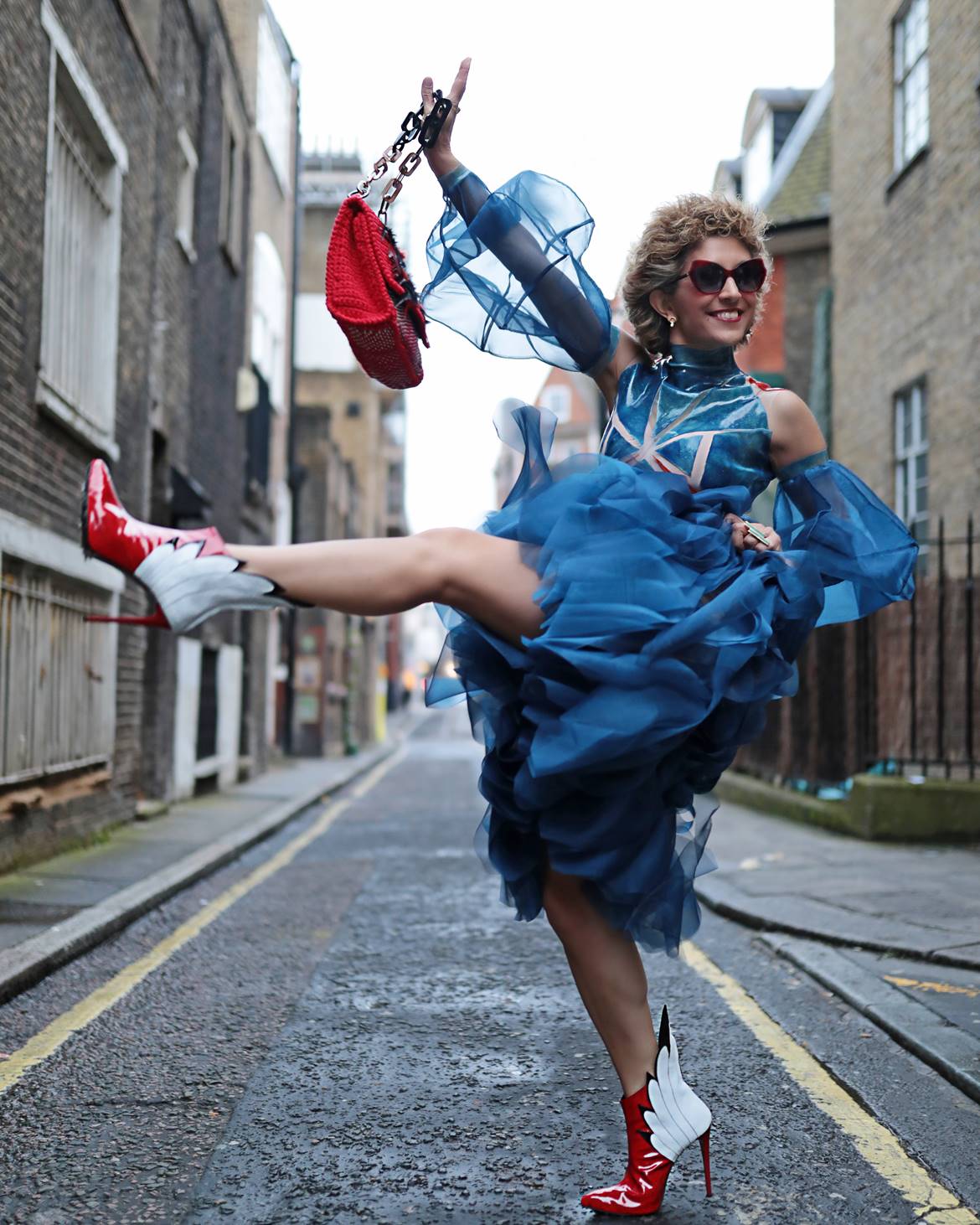 Alexander College has a long-standing history of educational excellence. It's well known for it's established UK connections and collaborations with accredited UK Universities. Since its inception in 1991, Alexander College's mission is to offer vocational education to students wishing to enter the design and print industry.
Our first cohort of students all graduated with Higher Diplomas awarded by the degree-awarding body, BTEC – a collaboration which continued successfully for several years. By the late 90s, the island saw many developments such as advancements in technology, and rapid growth in overseas trade. We started to collaborate with franchised Undergraduate and Postgraduate courses from UK Universities.
By 2001, partnerships with UK Universities made popular Undergraduate and Postgraduate courses of Law, Design, and Business. Shortly after, Alexander expanded to a second location in Paphos, making our Business, Law and Accounting franchised UK degree courses accessible to students living on the other side of the island.
Over the years, we have seen our students develop into artists, designers, photographers, business, and Law professionals. Moreover, they have won prestigious competition awards, they have exhibited their work in major local and international galleries. In sort, their skills are valuable for employers or self-employment.
We aim to continue to provide educational opportunities in a challenging learning environment that is supportive of students' personal and educational needs while maintaining excellent standards and a high graduate employability rate.
♦Think-Feel-Discover:

What kind of courses do you offer in Fashion?
Our course is a BA (Hons) in Fashion. It follows a mixture of traditional fashion design in combination with new technologies like 3D printing, laser cutting, and digital printing. We encourage and support students to pursue a path they are interested in weather in fashion design, textile design, fashion merchandising, styling, journalism, and fashion communication.
♦Think-Feel-Discover: Why do students choose Alexander College Cyprus? How has the school developed over the years?
At Alexander College, we are proud to successfully offering art and design courses for nearly 30 years. Recently, a survey showed that at Alexander College students felt like they belonged to a family unit and at home.
However, we encourage courtesy, consideration, and teamwork. Firstly, we value academic freedom, seek equality of opportunity for students with specific needs. Secondly, we value student's involvement in decision making at all levels of study. In addition, we support and guide students to make the most of the learning opportunities provided and work together to improve the quality of the environment.
Above all, our experienced lecturers, academic experts, and professional support staff are committed to giving you an educational experience that will boost your independence, build your transferable skills, and develop your critical thinking. Through innovative learning methods, you will be encouraged to strengthen your ability to work and learn independently to put your subject knowledge into practice.
♦Think-Feel-Discover:

What do you see as being the biggest challenges facing young fashion students nowadays?
First of all, they have to do with the never-ending demand for clothes at low selling prices. On the other hand, they need to be more innovative and address these issues with design solutions.
♦Think-Feel-Discover:
What do you expect from a BA student? What would you advise them to prepare themselves?
To gain skills, be innovative, and self-initiated. To have a passion for what they do to succeed in such a demanding market.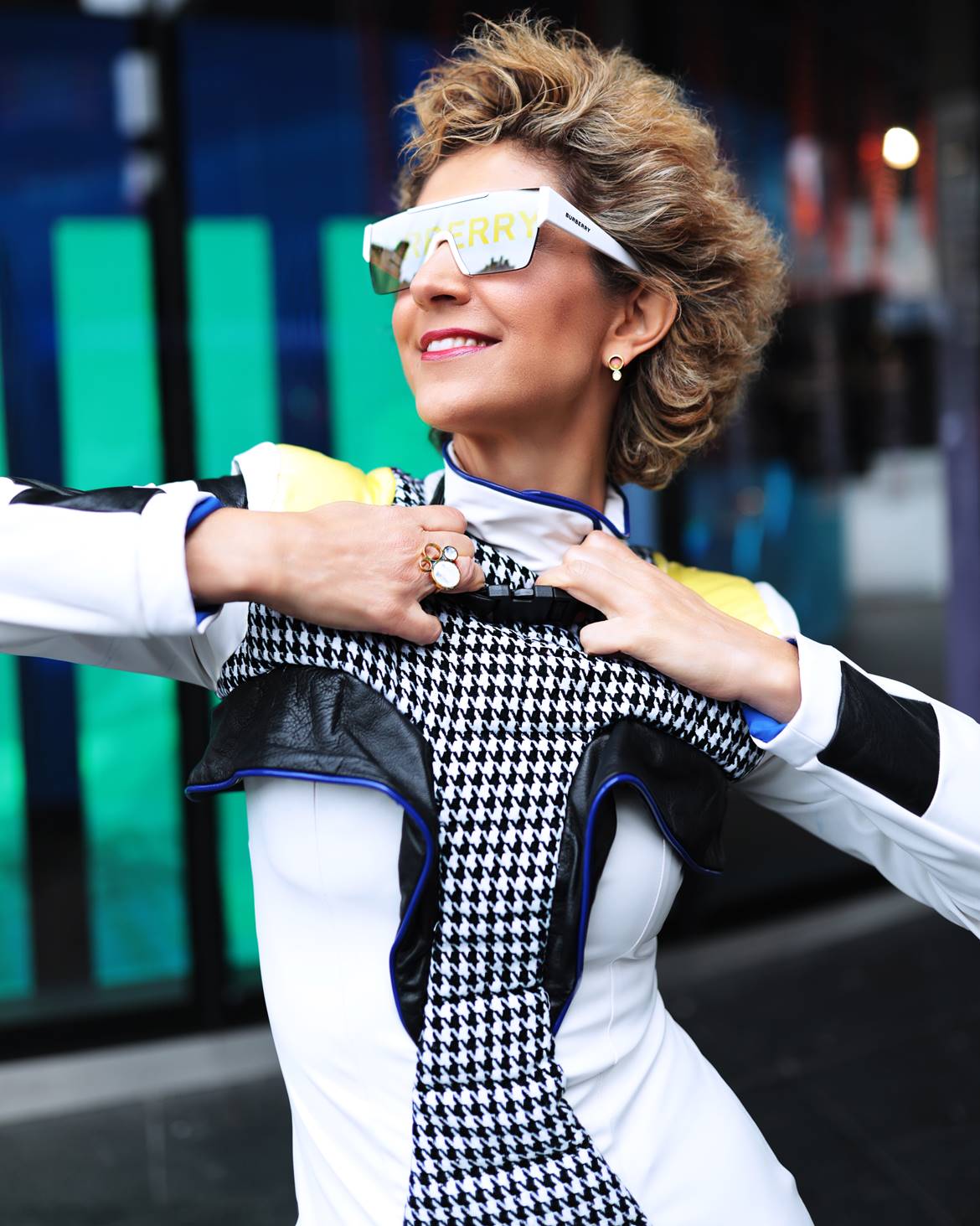 ♦Think-Feel-Discover:

What do you think about 'creativity' and 'commerciality'? How should the students achieve a balance between those two?
To be creative does not necessarily mean unaware able or outlandish. When you start to work as a fashion designer, you realize that in the market you need both.
♦Think-Feel-Discover:

From an international perspective, how do you work together with London fashion colleges?
We have a very close relationship since our courses are either franchised or validated directly from the UK. Our students graduate with a UK degree in Cyprus, experiencing equal opportunities as if you were studying in London.