3) What about stripes and geometry? Have you ever thought to always modernize the Breton shirt and create a timeless design?
I love to play with geometry and mix it up with couture. The Breton shirt is a vintage look with an original modern vibe. Always fresh, chic, and stylish is applied to any outfit or body shape. My fabric choice is silk, as I love the flawless of stripes and the dynamic combination with blue color.
Undoubtedly, I focused on vintage style, and cool simple contrasts. For Summer 2019, I do believe that stripes become a strong statement for your sophisticated look. Never typical in luxury fabrics can be applied in accessories and fabulous garments. Summer stripes are the perfect women's choice for any event. The clean, playful version in navy blue and pure white. Modernize the Breton shirt and create a timeless design.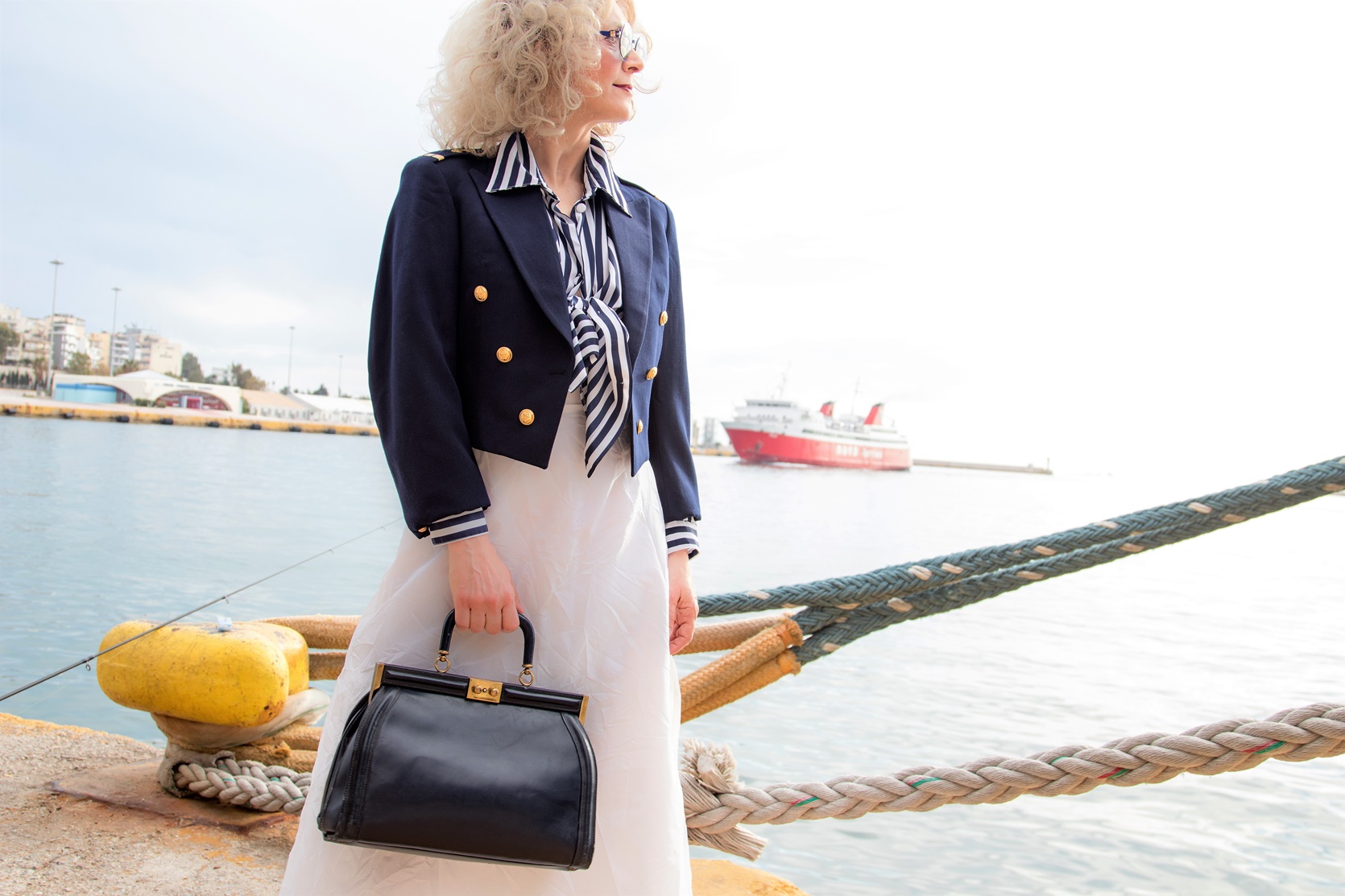 4) Stop for a minute and discover now: Which is always the importance of precious accessories in mixture with nautical outfit ideas for couture casual? How the Breton shirt can be a smart idea for your accessory choice?
The desire to hold this vintage Satchel bag expresses my timeless nautical spirit. It is about an original shape that reflects my aesthetic for elegance and femininity. Inspired by the traveler mood, this bag is ideal for my outfit and reveal my street sport culture. On the one hand, top classic influences give a modern edge to my bag's shape. Therefore the blue color in mixture with metal details remind me of the beauty of bespoke. Be smart, think to tailor and choose quality. Couture casual is an attitude, a chain between the past, present, and future.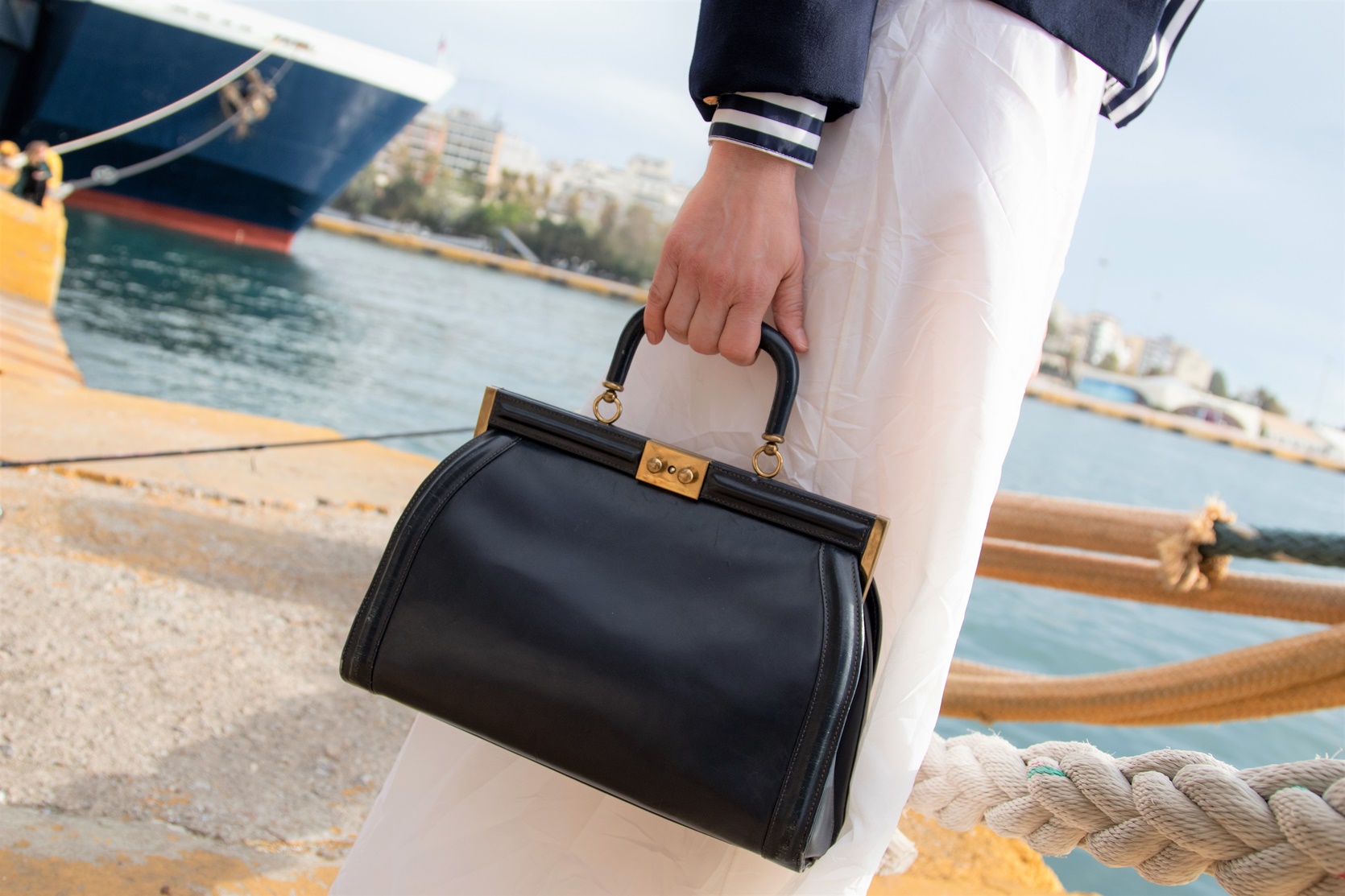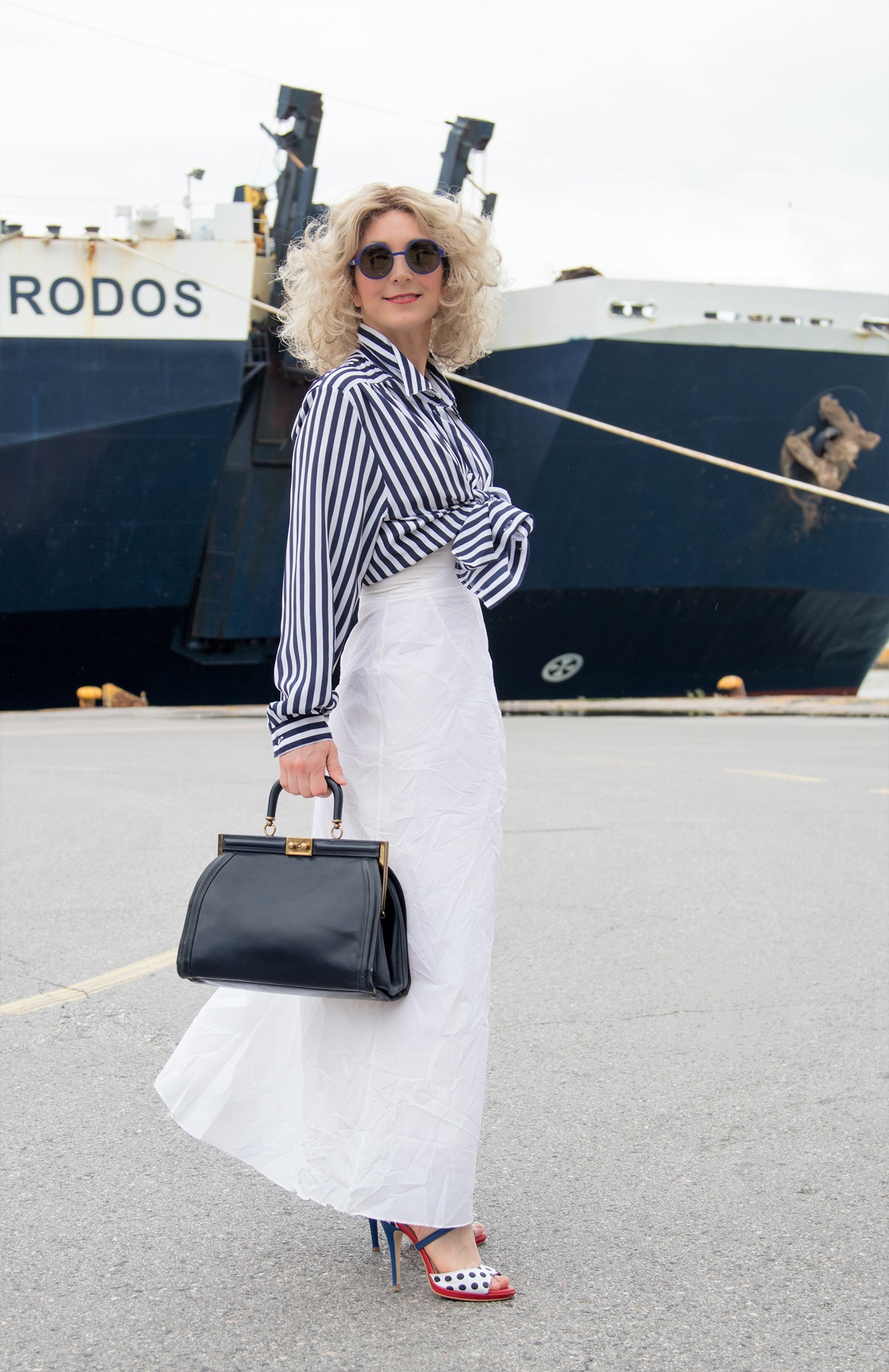 5) If we create today with the energy of nature, we can always feel the value of real style. Afterthought, explore the Breton shirt through your self-expression now. Slow down and empower yourself.
Summer 2019/20 moves dynamically and challenges my design thinking. Moreover, the iconic Breton shirt celebrates fantasy, authentic style, and respect for tradition. In my eyes stripes reveal emotions. Undoubtedly, I choose to awaken my style and embrace the nautical style. My brave new world seems to be optimist and active. Despite any trends, I need to be flexible and always in motion. If we create with the energy of nature, we can feel the value of real style. Slow down and empower yourself. The final choice is yours.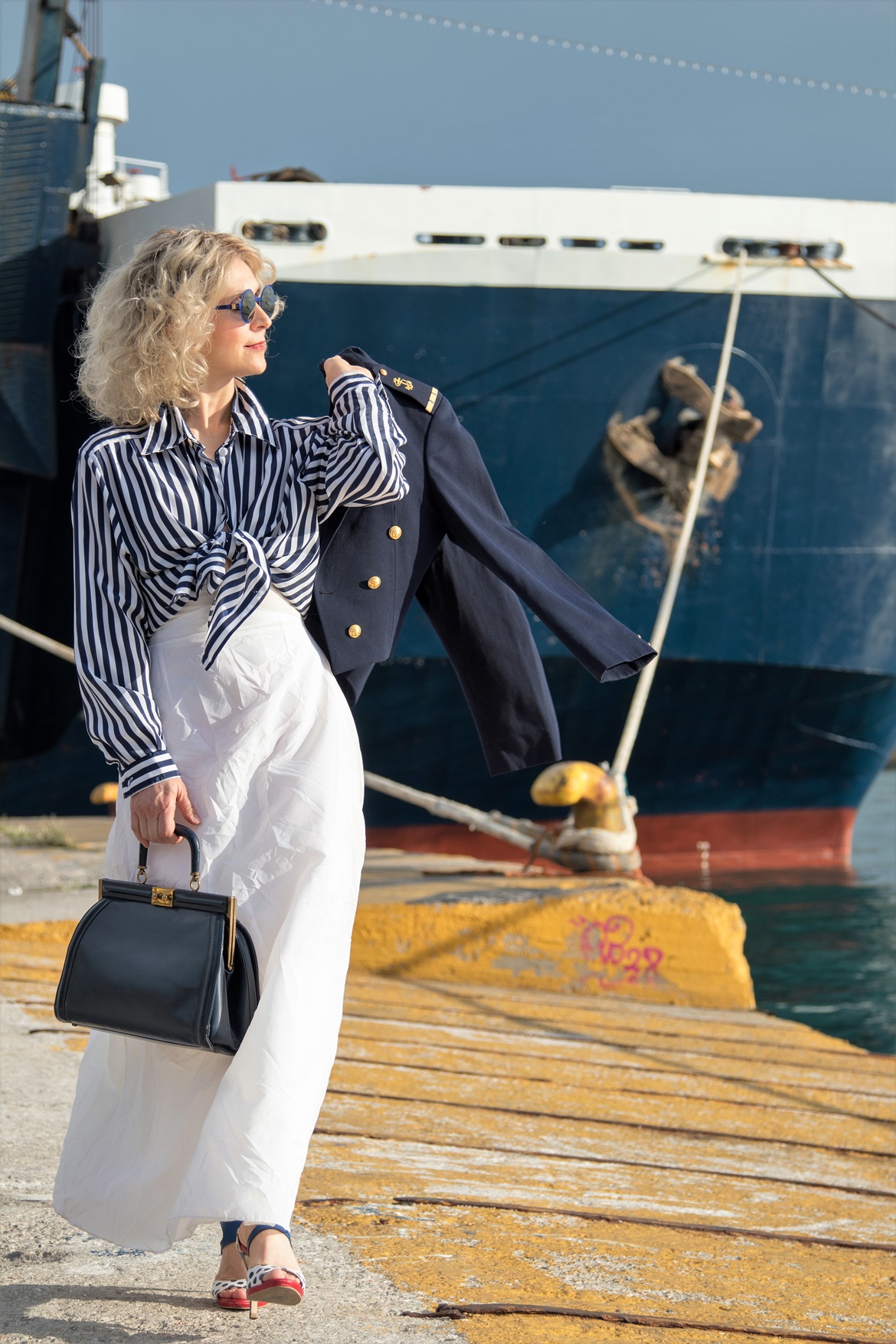 Styling by Chrysanthi Kosmatou, Think-Feel-Discover.com
By Chrysanthi Kosmatou April 25/2019