Share this
1) How the Breton shirt encourages you to follow soon your dreams and be closer to nature? Above all, never be afraid to always discover your amazing nautical style. Stop now and be ready to always be stylish and sophisticated.
The nautical style always represents my desire to be closer to nature. Synonymous to sailors, and memories of long trips over the ocean, I felt the need to reinvent my fashion style. Similarly, my Navy cropped Sailor jacket is an original expression of timeless nautical spirit. Likewise, I admired the technical cuts and pattern details. Metal buttons and patches are combined to create a modern and elegant aesthetic to my nautical outfit.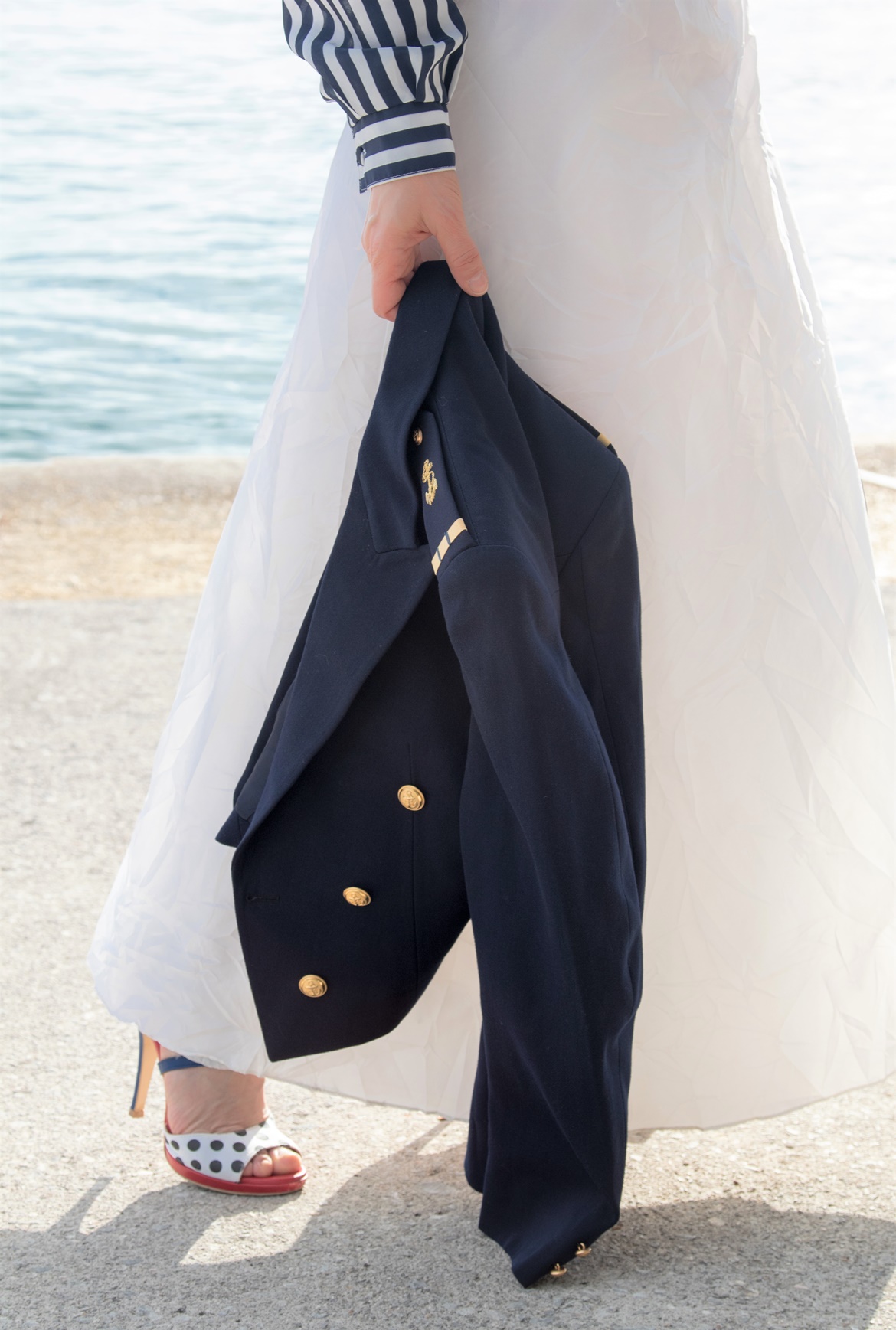 Firstly,  authenticity, craft work, and craftsmanship become my must-have for the summer. Navy Blue embrace my love of dreamy new travel destinations. Secondly, The sea never stops to move. This unstoppable motion creates endless aquatic delights. A diverse color palette that dances with light and it is forever captivating. In short, the blue color is associated with imagination, freedom, open spaces, and inspiration. It can represent honesty, elegance, and trustworthiness. However, the blue color is a dynamic choice for your way to dress. Be elegant, sophisticated, and always stylish.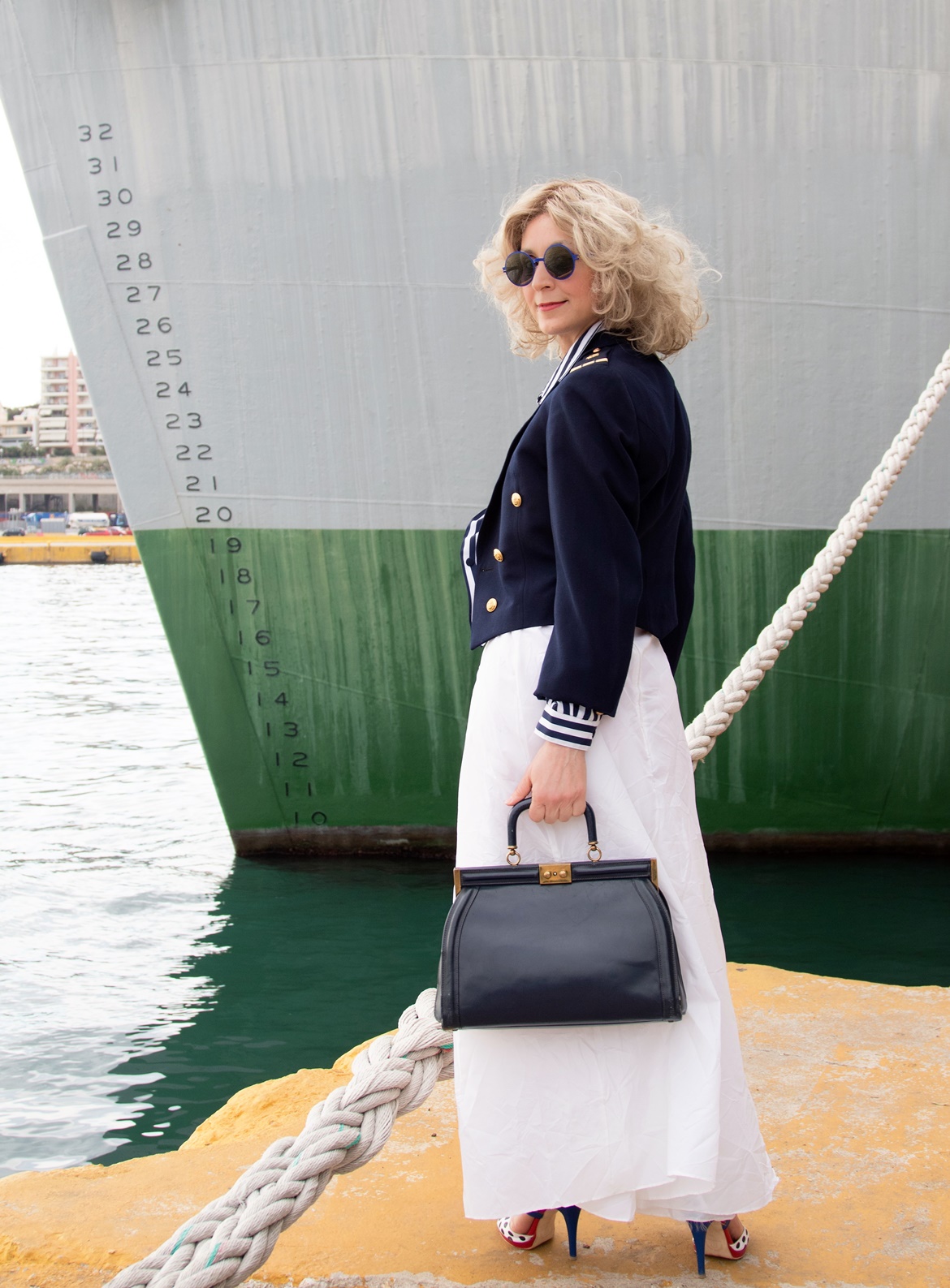 2) How to be modern and tender today wearing your Breton shirt? Explore an exclusive nautical new outfit idea for your summer tailoring look.
My nautical outfit idea celebrates feminity with architectural shapes and tailoring look. The white corset high waist skirt adds comfort and introduce ethereal beauty to my silhouette. Soft patterns become timeless, ultra-feminine, and follow the body form rather than restricting it. Certainly, I liked the matt finishes of white color, and the length in the ankle emphasizes the movement of the skirt. The delicate detail of the transparent corset adds a chic touch to my nautical outfit. In conclusion, the new relaxed version of tailoring gives a new message to the modern urban style.