What is today the latest five Winter 2021 Fashion Trends you will be seeing everywhere this season?
Clothing trends are changing. Above all, what are the  Winter 2021 Fashion Trends worth having in your closet?
However, fall fashion outfits challenge me to do and be better. The vision of a brighter future is just around the corner. Moreover, it sounds great to challenge my creative imagination and offer you excitement through colours for Autumn/Winter 2021. In short, let's rediscover how to mix colours, and which fashion items we should expect to see everywhere in the next three months.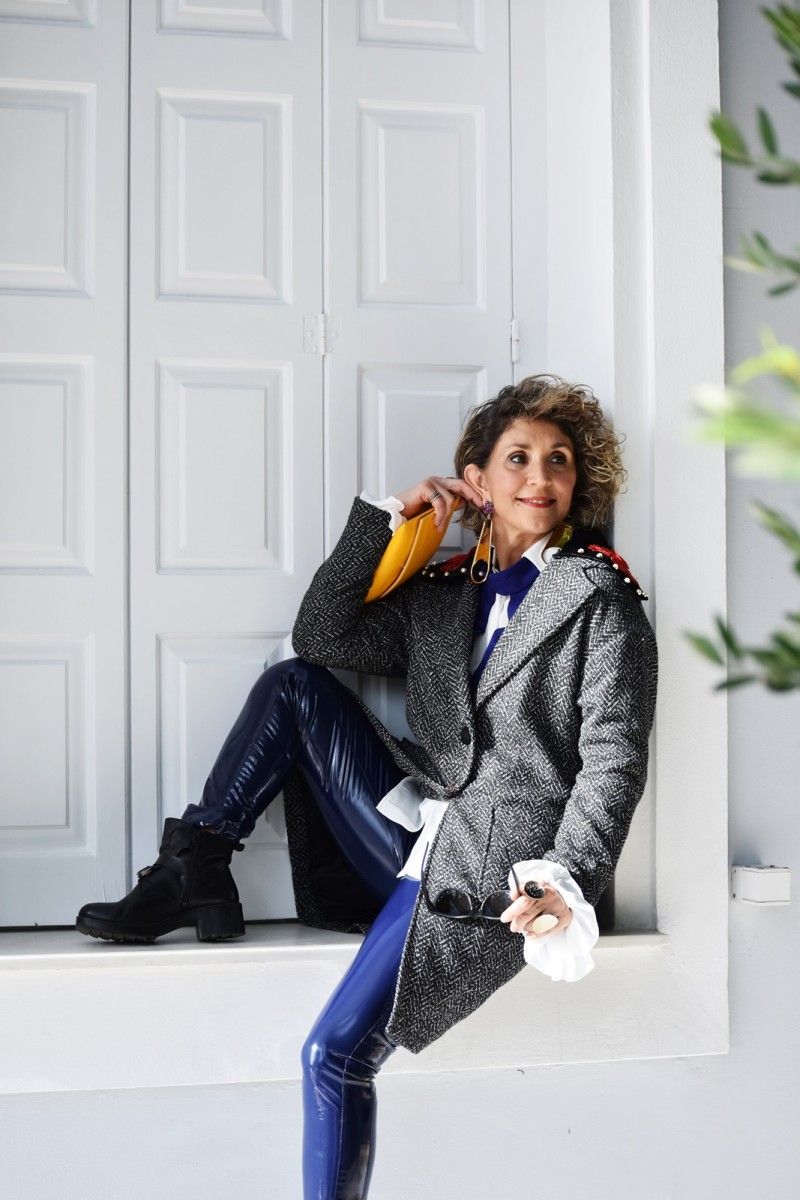 Firstly, I divided my current fashion trends into these that they are energy-fille. Secondly, I loved others that are quieter, minimal, but undoubtedly stylish. Blues update my womenswear palette with a forward-thinking design aesthetic. Also, being flexible, mixing well womenswear colours with fashion jewellery is my colour and styling choice for my daytime style. To sum up, comfort continues as a key styling element for new trends in fashion. If you are looking this season softened silhouettes with distinctive styling, guess what? Winter outfits 2021 as eclectic as they are versatile, ready to adapt to your personality.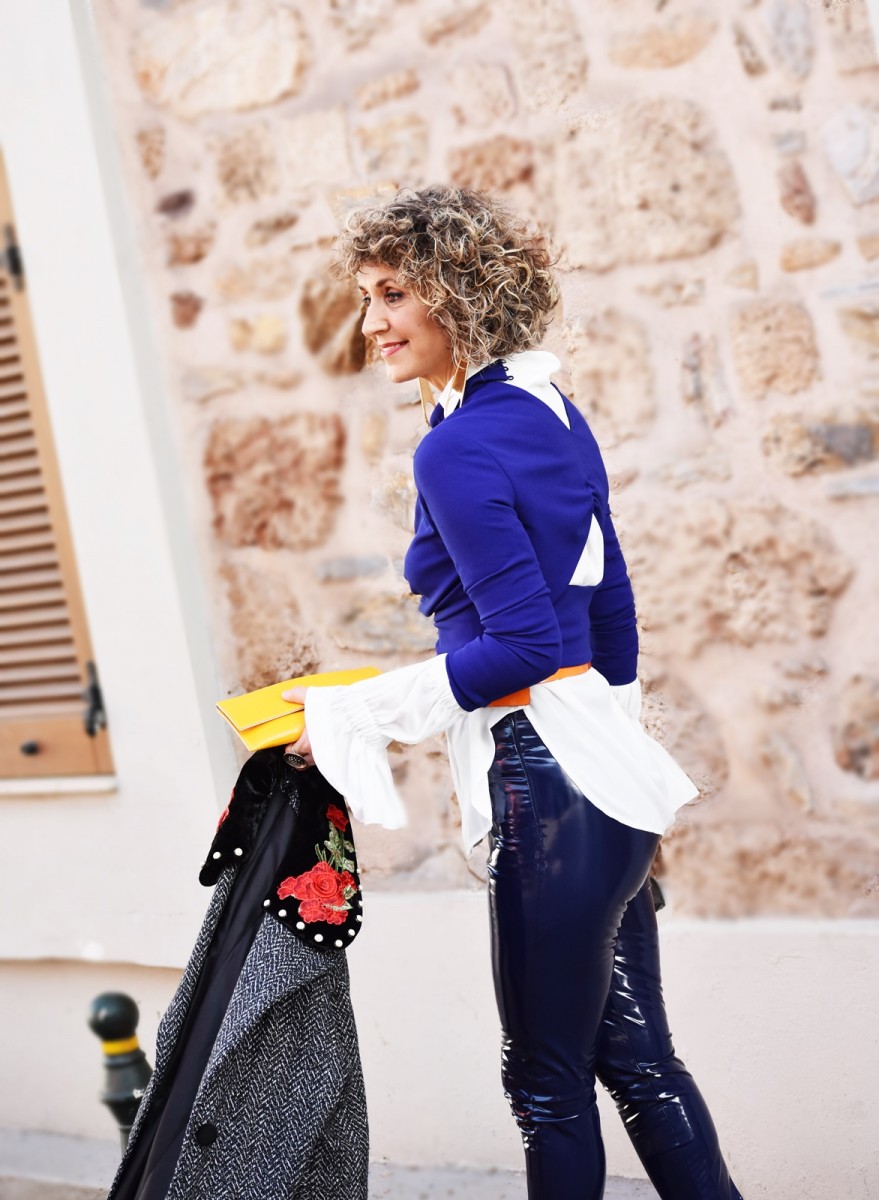 What are already the latest fashion trends for 2021? Still, Which new styles start to invest in now?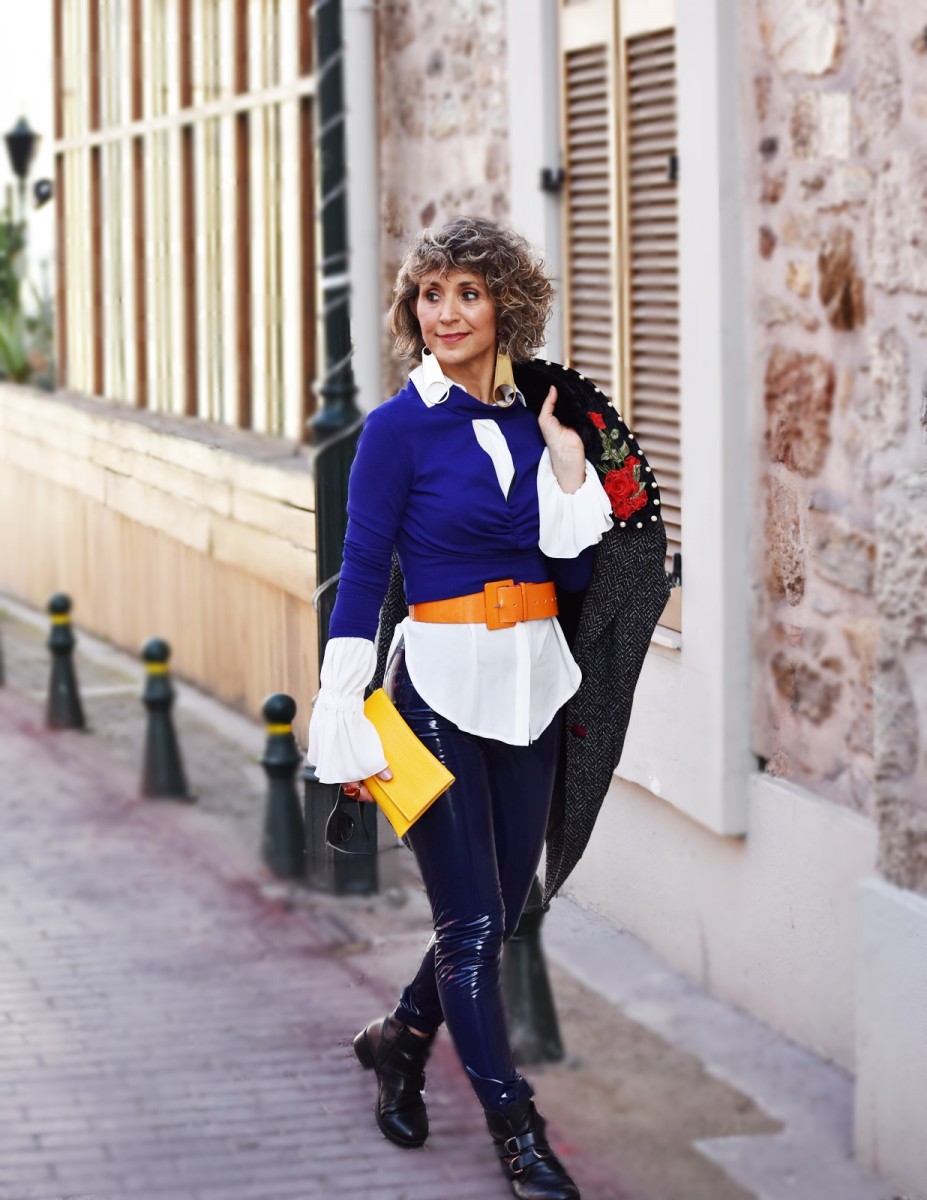 New fashionable earrings and necklaces for a timeless style will make you think out of the box. Faux leather leggings, knitwear, and midi coats are taking a turn for the fashion-forward. From romanticism to classic tailoring or casual wear, all they create softer and more fluid silhouettes. In 2021, pick exactly what suits you from here and there to construct your style. Likewise, I personally can not wait to explore the looks which work perfectly with contrast bold jewellery. That is to say, pick exactly what suits you from here and there to construct your style.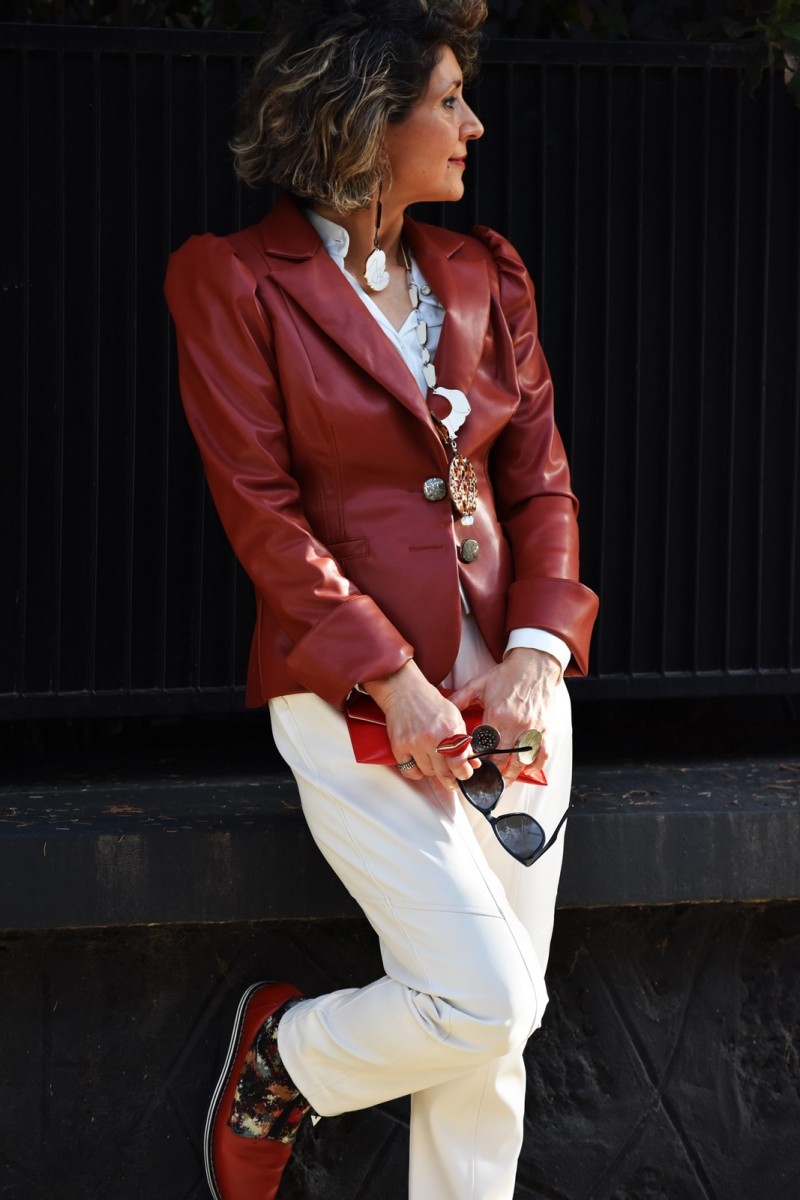 Winter 2021 Fashion Trends
Latest top Winter 2021 Fashion Trends. New styles to invest in. Stop now.

♦Faux leather leggings outfit: shiny leggings in the blue aquatic shade.
Athleisure feel inspired me how to style faux leather leggings in a sophisticated approach. However, shiny leggings with blues from indigo to aquatic shades will intricate your fall fashion outfits 2021. Take note that fashion colour trends 2021 reveal the latest fashion styles in high energy shades.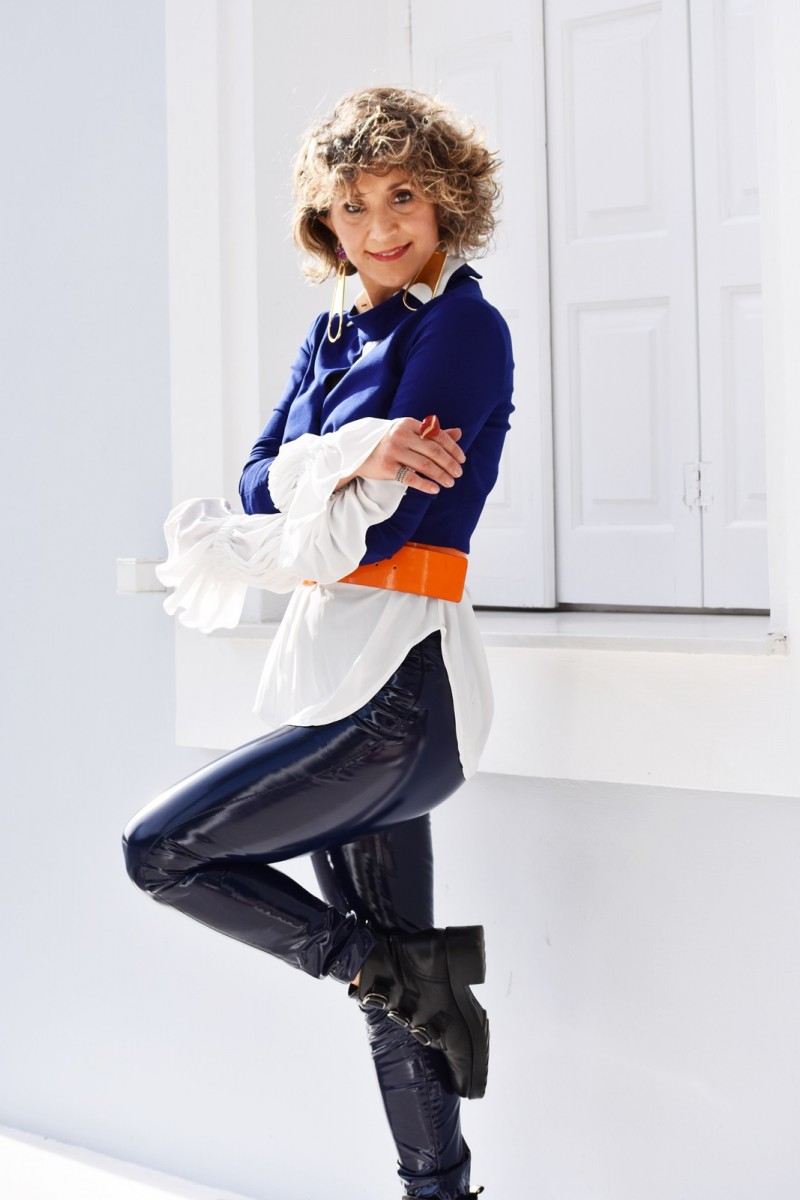 Faux leather leggings by Tassos Mitropoulos
From the invention of Lycra (aka spandex) by chemist Joseph Shivers in 1958 and the first Lycra leggings made in 1959, the fashion industry embraced the slim, stretchy pants until today. Spanx leather leggings are making an unapologetic comeback. High-shine faux leather leggings saturated in neon-bright colours continue to inspire because they are super tight and yes, extremely shape revealing. On the other hand, they are comfortable, high-shine, high-tech, and fast living.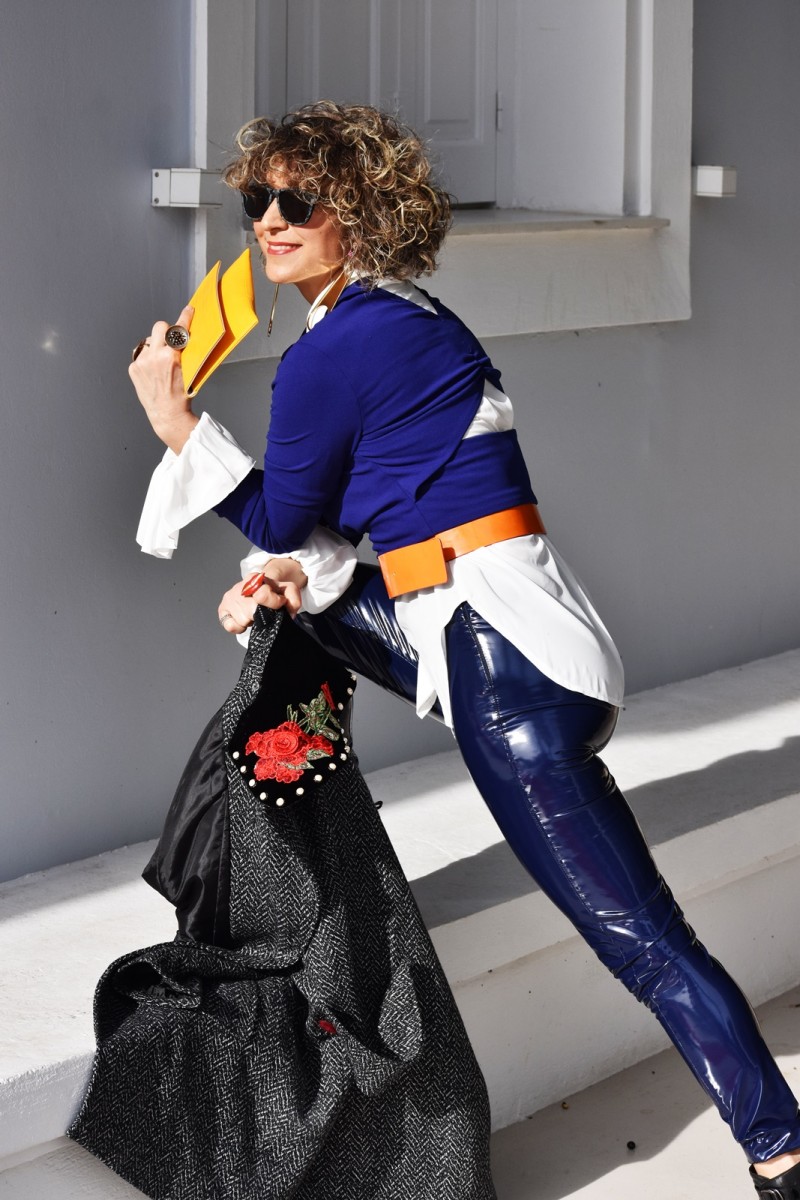 What should you wear with your best faux leather leggings? What kind of shoes do you wear with faux leather leggings? Are the faux leather leggings comfortable? For me, what to wear with faux leather leggings has to do with the fluidity of movement, freedom, independence. A stylish white shirt with elastic wrist looks sporty, active, and modern. A call to action, mix your faux leather leggings with confidence and wear them with tough ankle boots. Think sportswear, think aloud, and above all, enjoy comfort, and be in style.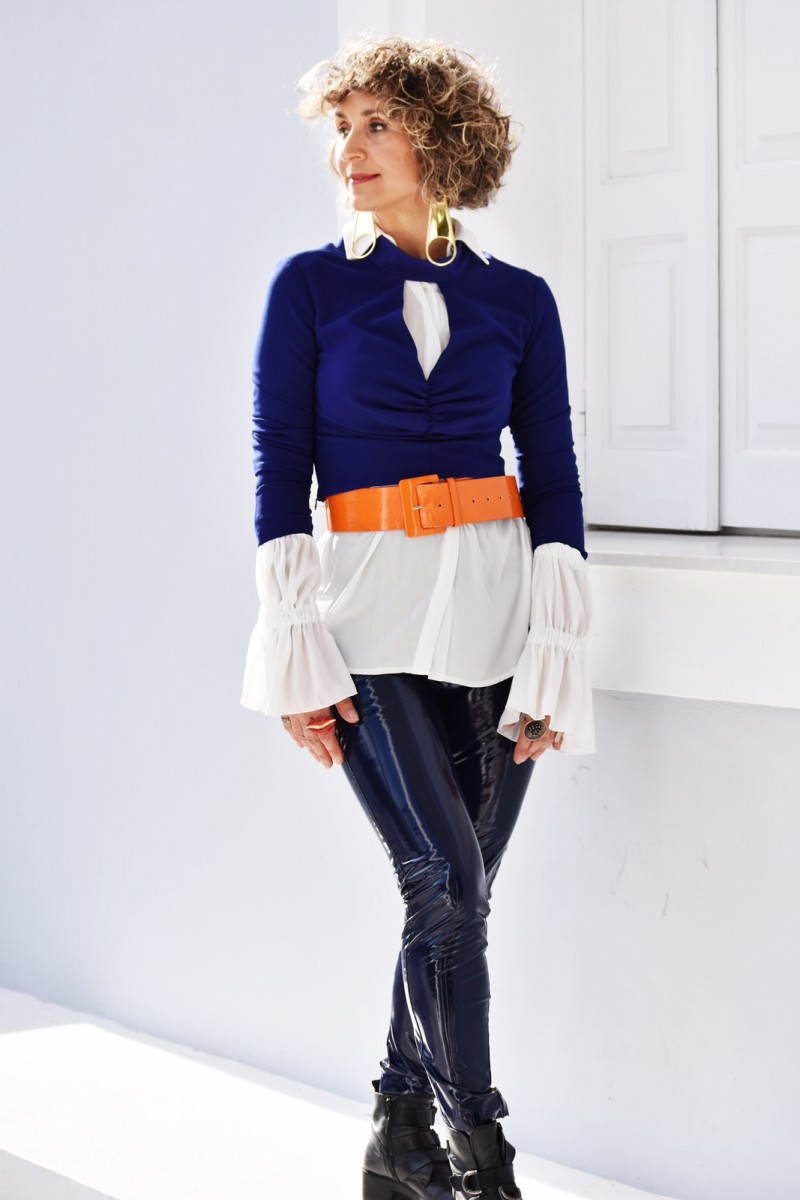 ♦The high neck long sleeve top with open back.
The high neck long sleeve top with open back is my wardrobe essentials for Autumn/Winter 2021. The vibrant blue colour makes a strong contrast with my stylish white shirt. Above all, it fits very well, the neckline lays beautifully, the sleeves are the perfect length, and the body drapes nicely.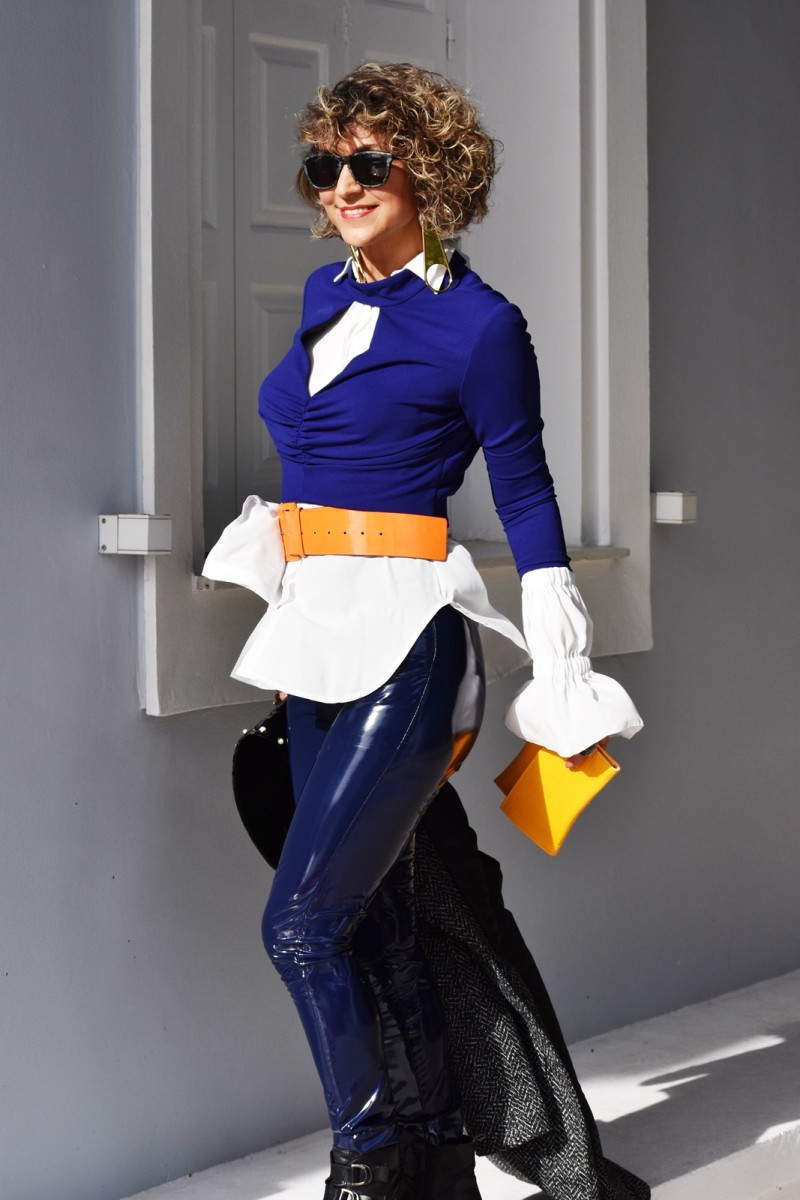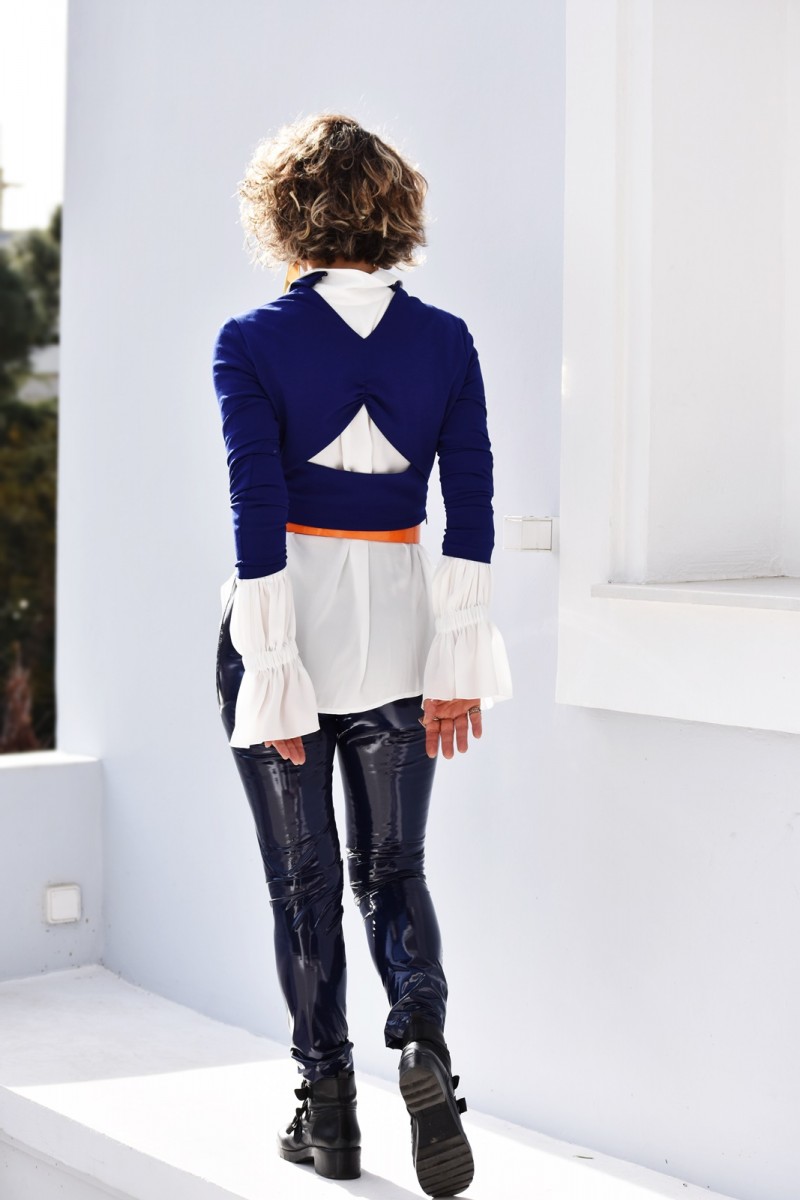 High neck long sleeve top by Tassos Mitropoulos
This high neck long sleeve top is my favourite one to wear with Spanx leather leggings. Precious detail for an eclectic look and feel. Dare to wear it over your classic white shirt, play with layers, and pair it with a coloured leather belt in bright orange. In conclusion, this colour combination will make your Fall/Winter 2021 fashion style to stand out.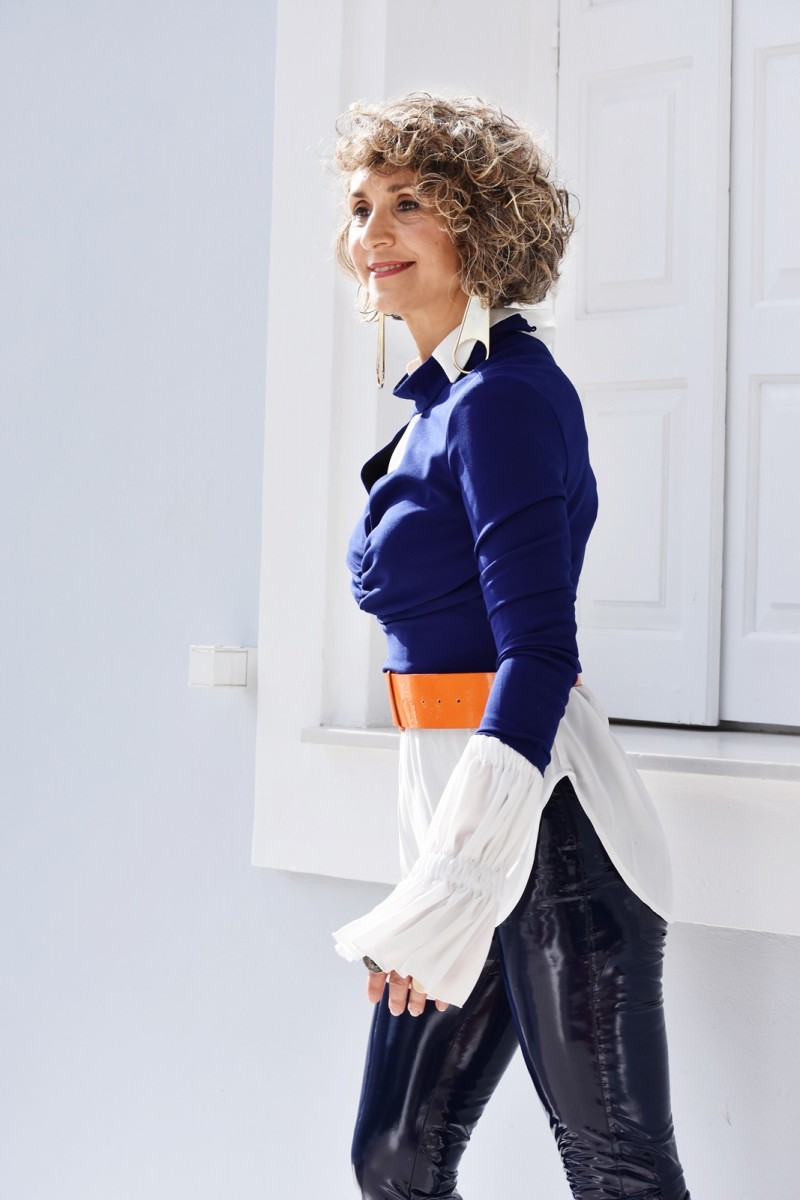 ♦The puff sleeve jacket.
The puff sleeve jacket reveals the elegance of simplicity ready to fit within a contemporary wardrobe. Are puff sleeves flattering? I do believe that for your fall 2021 looks you should try it out. For me, this puff sleeve blazer in burgundy, light olive green, and black colour balance the puff sleeves nicely. Moreover, I love to wear it as it defines more my waist, and looks incredibly flattering.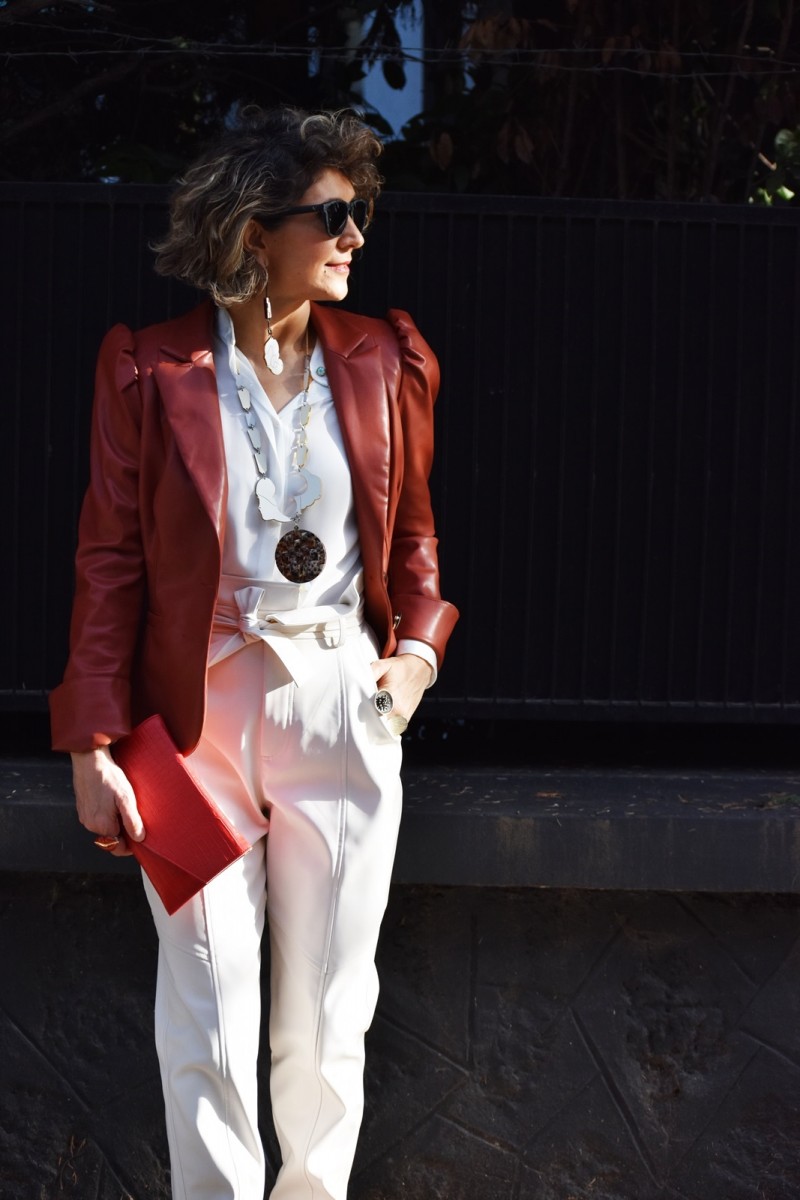 Puff sleeve jacket by Tassos Mitropoulos
I love the return of puff sleeves. Dare to wear it. Firstly, It will make you look more proportional and thinner. Secondly, they are so stylish and flattering. The clean, minimalistic look of the puff sleeve jacket create an ultra-modern aesthetic to my fall fashion outfits. Likewise, the A/W 2021 season opens the way to an extraordinary trending fashion.