Hottest London Street Fashion 2021 from London Fashion Week. Still, discover the best of the Think-Feel-Discover.com collection to wear today.
London Street Fashion is always reactive. How do I want to present myself as a Fashion Editor? A question I made to myself this season during the London Fashion Week 17-21 September 2021. First of all, I started my recherche several months before, and I took the challenge to explore the beauty of the design.
Secondly, It is my great honour and my joy to find my voice in British Street Fashion. Moreover, What clothes are trending in 2021? What trousers are in fashion 2021 UK? While I am writing these words, it makes me smile: Creating Think-Feel-Discover.com Collection, London Fashion Week Street Style looks is my commitment to fantasy. In sort, current trends 2021 invite you to express positivity, joy and have some fun.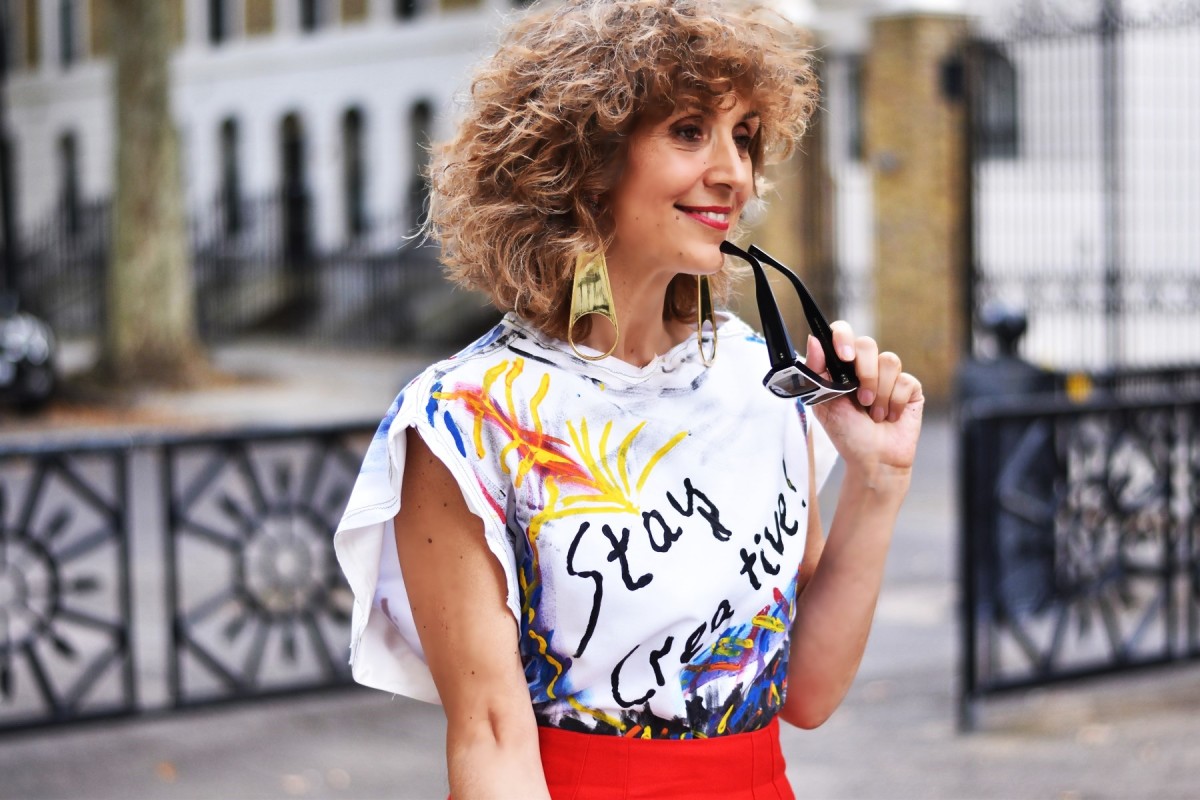 What's new about London Fashion Week Street Style 2021? Open your eyes and see now.
Easy to wear, versatile clothes redefine UK Style Clothing of Think-Feel-Discover.com collection. Now, it's time to play with colour. However, Traditional approaches to tailoring are breathing loud for more casualized items. Feel comfortable. Be ready to go from home to the Fashion Show or event and continue to look exceptional. Stop for a minute and think. The way you live also influence your way to dress.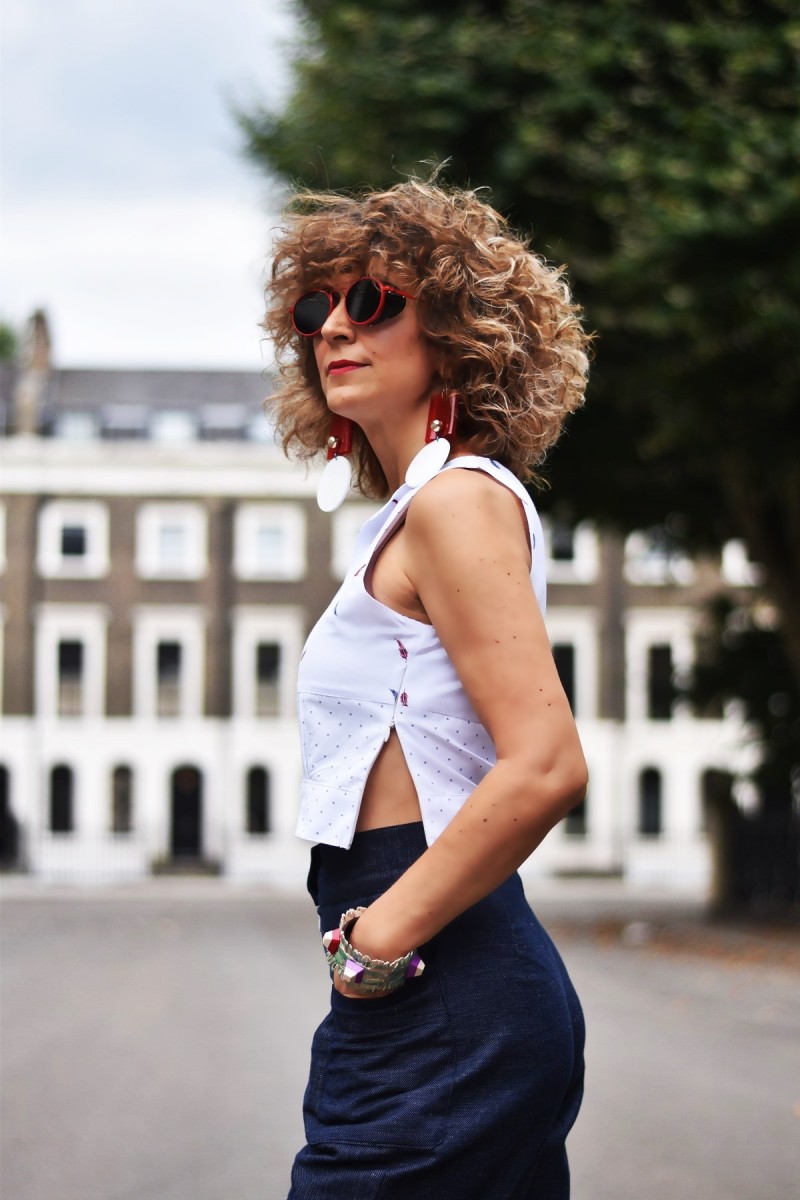 Likewise, That is your guide to the hottest Autumn/Winter 2021 fashion trends you have to know. In conclusion, denim, classic shirting, tailoring, and statement jewellery will radically redefine your street style outfits. After two disrupted runway seasons, the fashion trends above will be the colour and style choice you will make next season.
What is it about the new Think-Feel-Discover.com collection? Let's discover today the hottest details.
Fashion always responds to the way we live. New, flexible ways of pairing colour and style become Think-Feel-Discover's.com daily luxury approach to modernity. The future is powerful tailoring in high quality, luxurious fabrics. Moreover, seriously modern pieces in bright denim blue, red, and ultra-violet become the reset button for your daily wardrobe.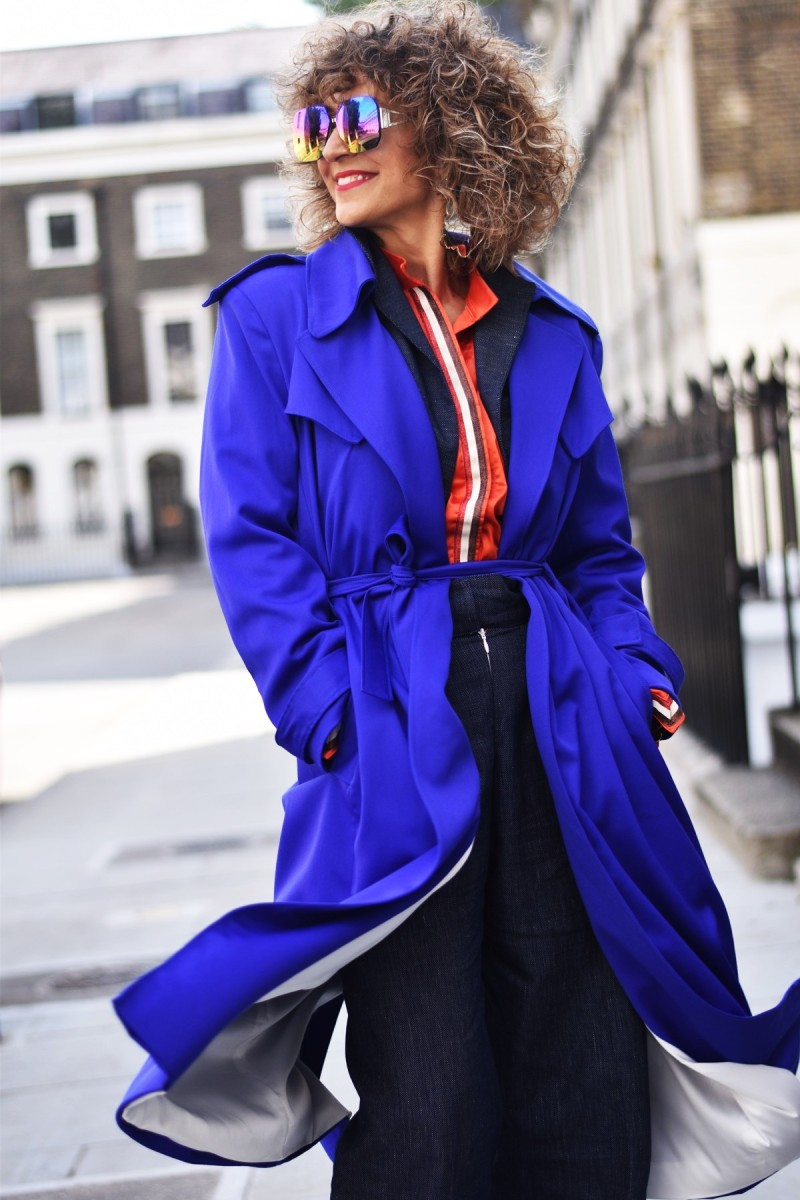 In addition, Rich colours in friendly cotton and pure Italian wool create a new, perfect style for the women who know who they are and want to live their lives. First of all, It is about elegance, comfort, and colour. Secondly, Head-to-toe single colour pieces, wide-leg trousers, and blazers become a new sense of optimism. In sort, Think-Feel-Discover.com limited edition collection celebrate the love for design. Respect your need for well-being. Surprise you with comfort and joy that makes you feel good.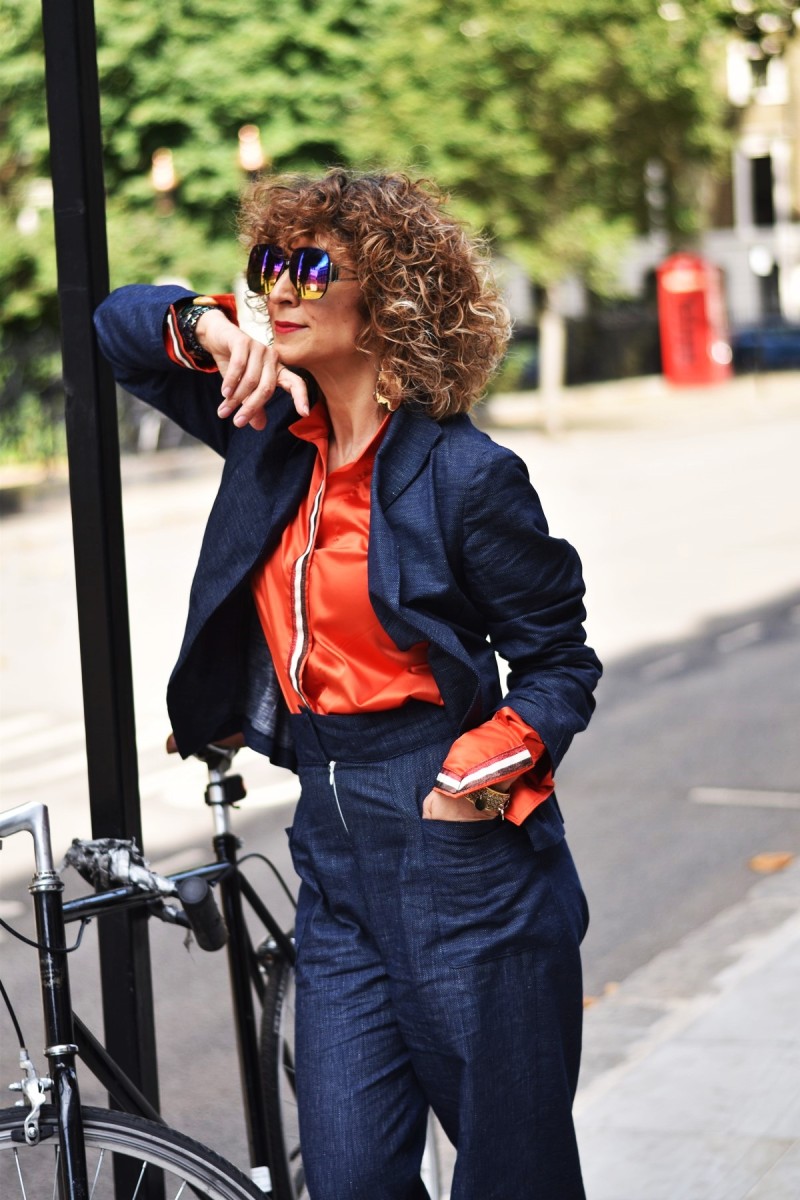 Best Fashion Trends 2021 UK that you will love to wear. Finally, the newest LFW street outfits to know right now.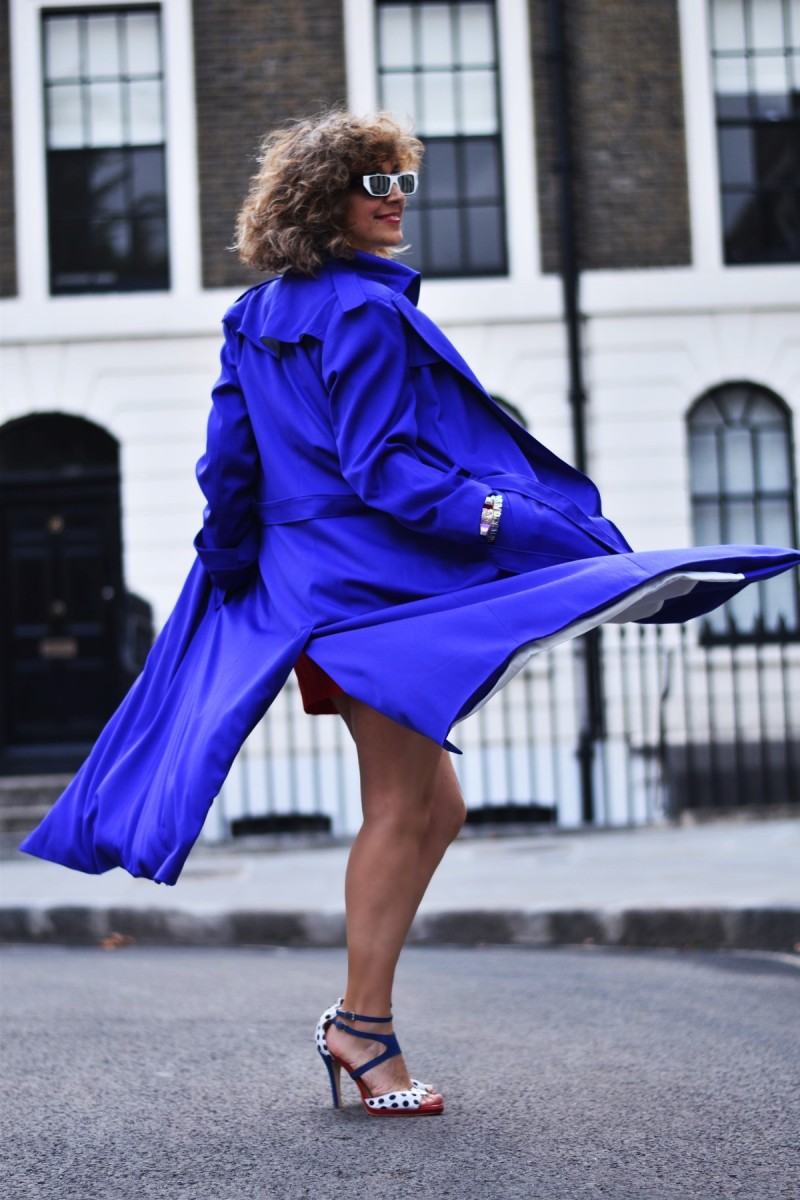 1)The ultra-violet coat.

Discover the Best trench coat to shop now and wear forever. The ultra-violet trench UK will refresh your Autumn/Winter wardrobe.

First of all, It is about a stand-out colour direction for your classic trench coat. The latest round of shows highlights violet as the most dynamic colour for both men's and womenswear. In luxury Italian wool, the Think-Feel-Discover.com stylish trench coat is ideal for your daytime or party-ready looks.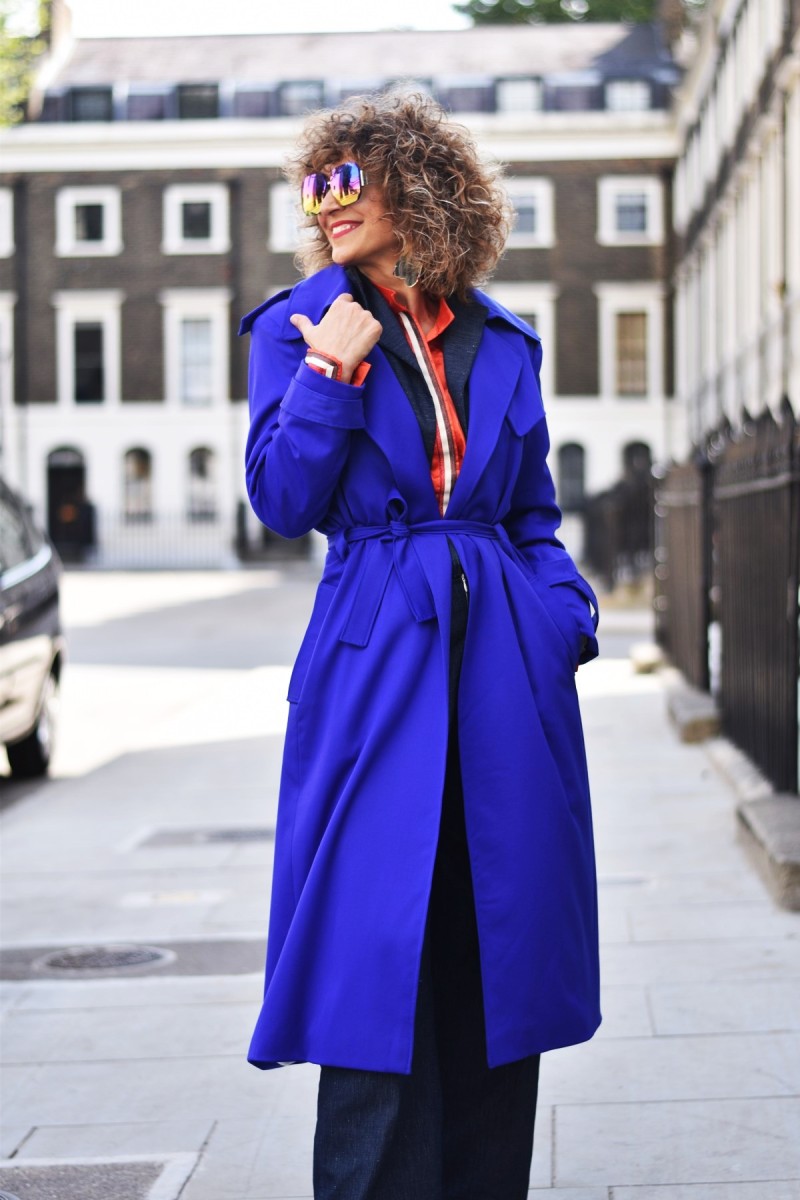 Secondly, It's the perfect transitional layering piece. Thanks to the high-quality pure wool fabric, warm but not too heavy. Perfect for evenings out or big events, Think-Feel-Discover's trench is a work of art. In sort, versatile, practical and lightweight to layer, this is the best long trench coat to wear in any season. There is no better item to invest in for the temperamental weather in the UK.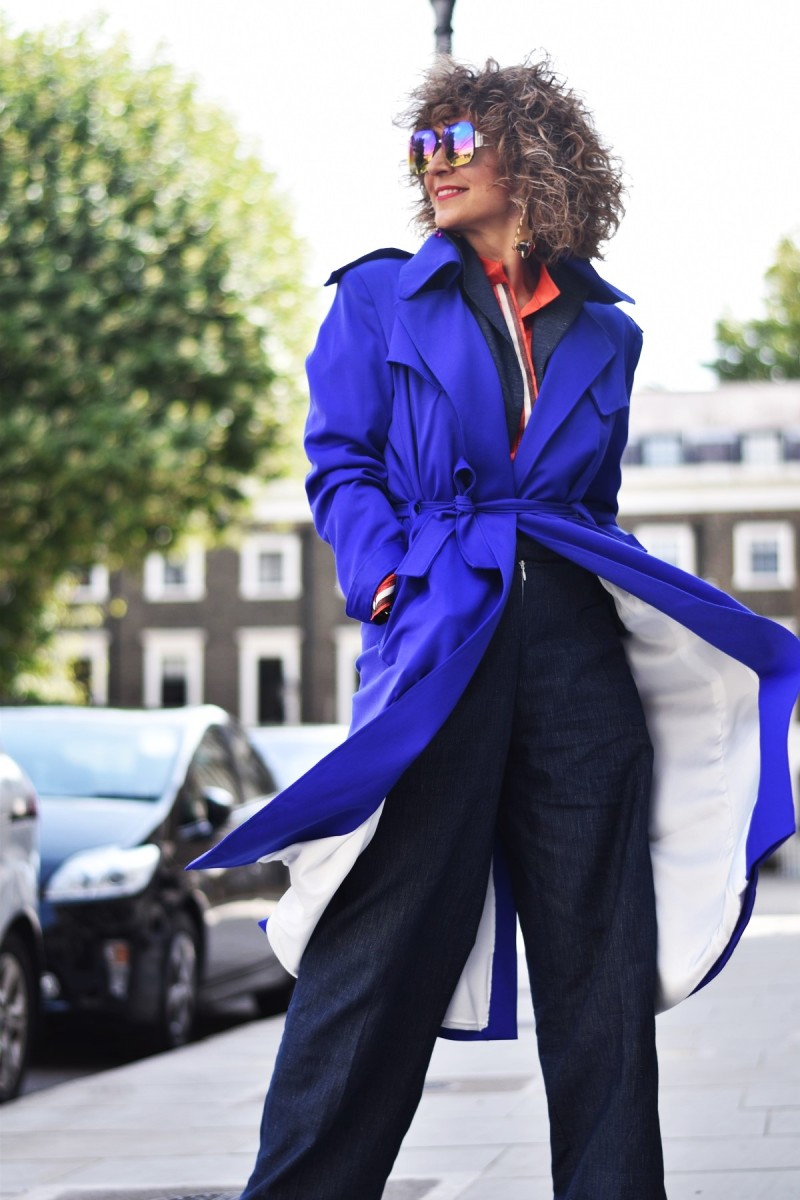 2)The silk shirt for ladies.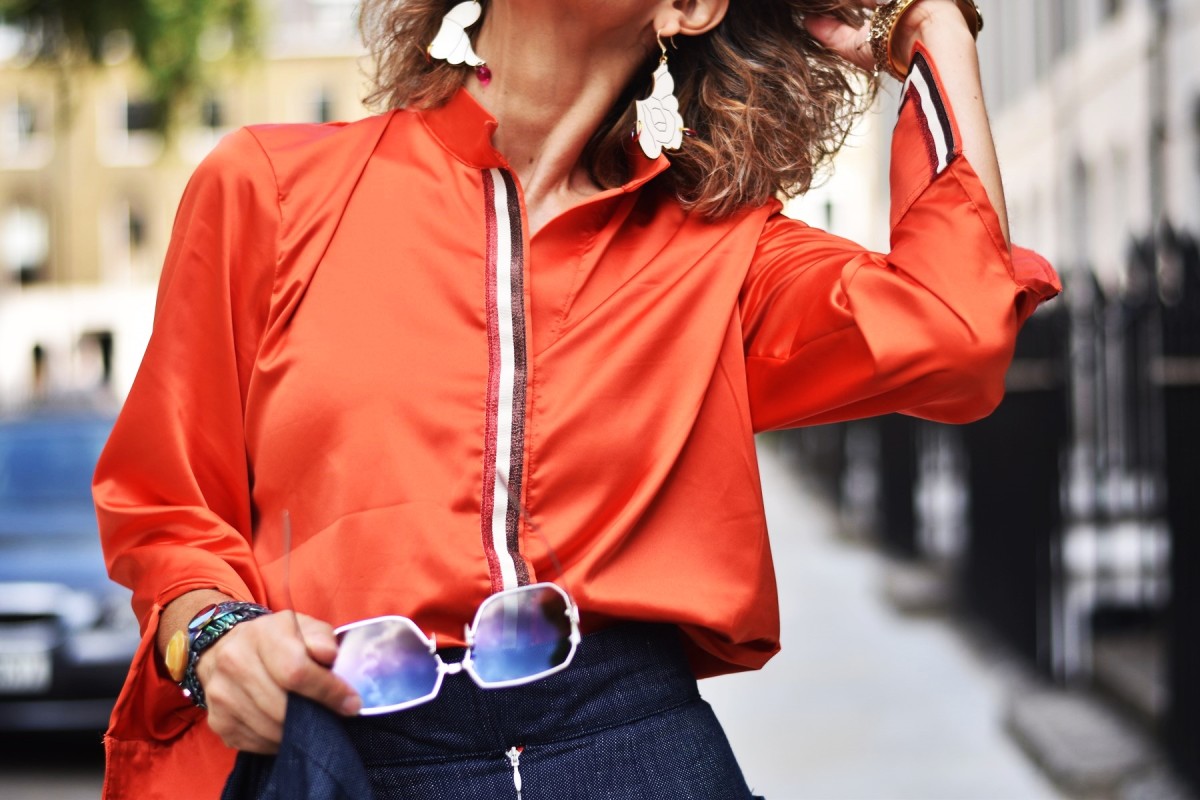 There is no wardrobe for Autumn/Winter or Spring/Summer 2022 without the ladies silk shirt. Completely versatile, seriously classic and never outdated. For the Think-Feel-Discover.com collection, womenswear was never so prominent. However, shirting will have once again place in your wardrobes.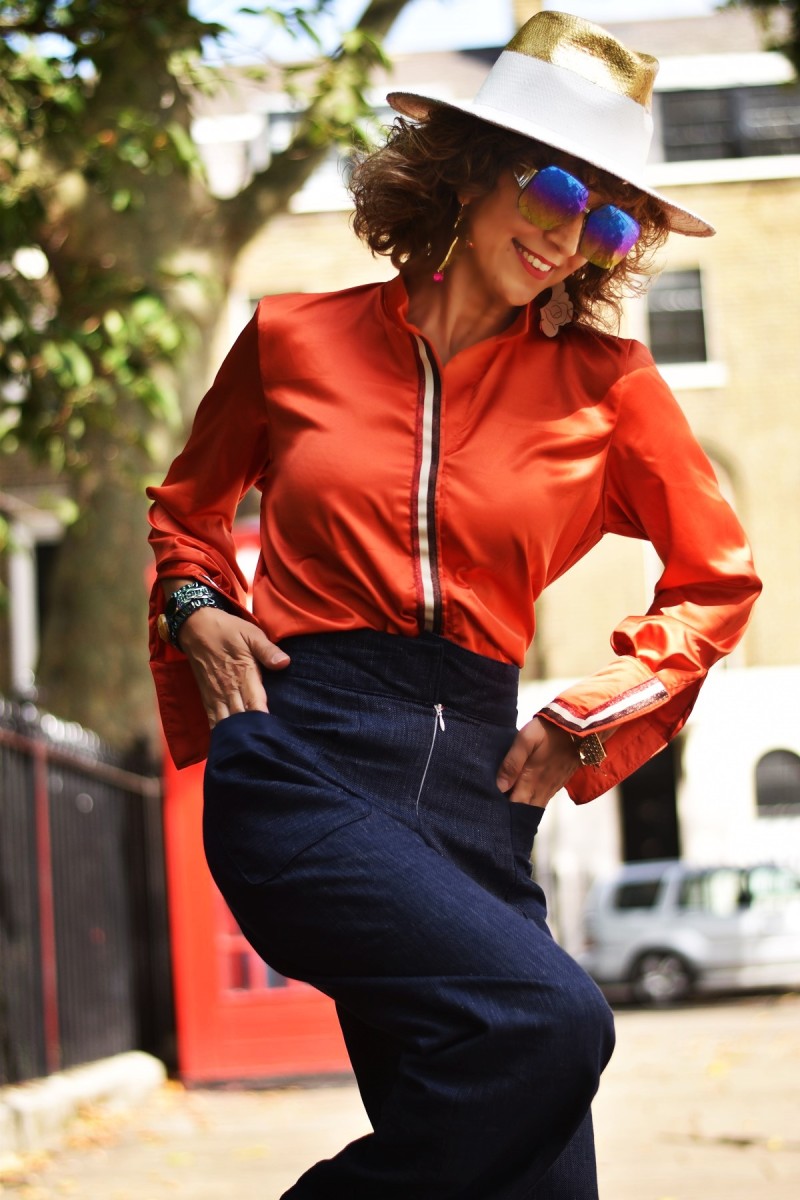 In short, wear it with denim, wide-leg trousers, shorts or skirts. Sleeves rolled up or rolled down. Collar buttoned up or otherwise. It's the piece I recommend to every single one of you. Above all, This silk shirt with an extra-large cuff offers an elegant, stylish style. In combination with lurex ribbons, create a sparkle effect. It's time to wear a silk shirt outfit and look exceptional.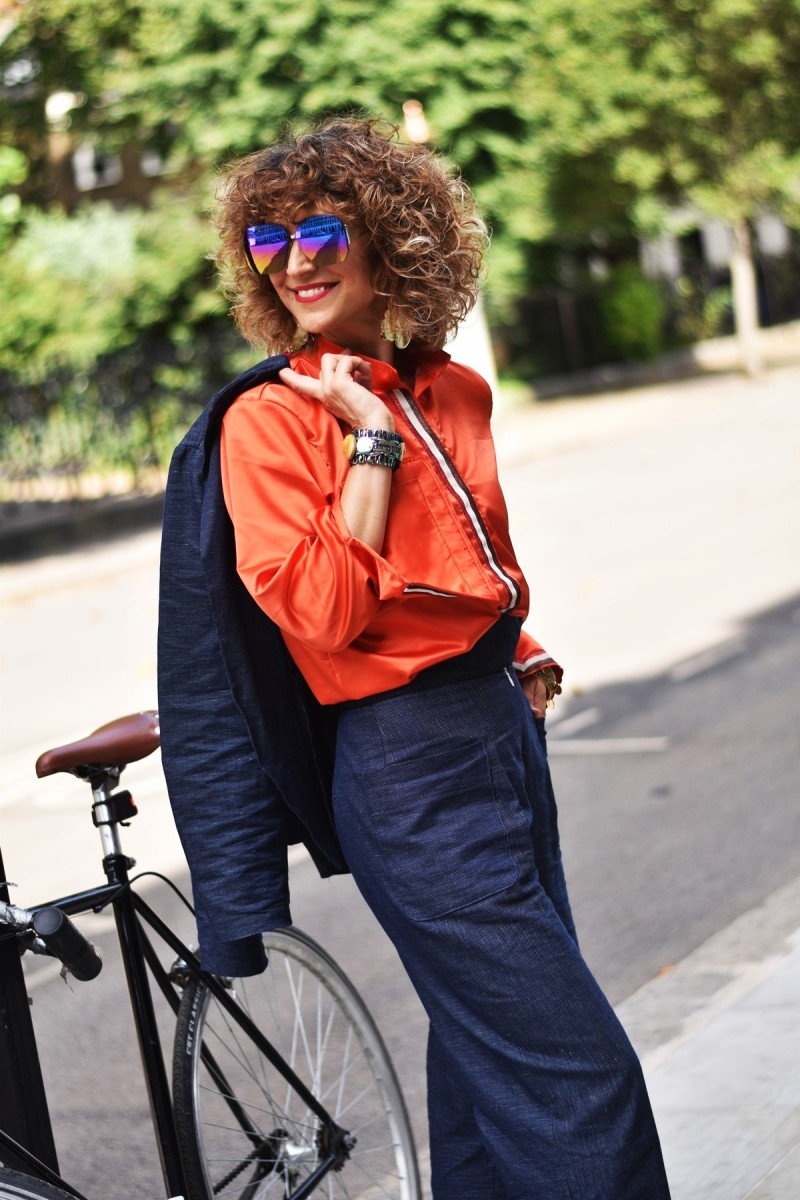 3)Denim wide-leg trousers & blazer.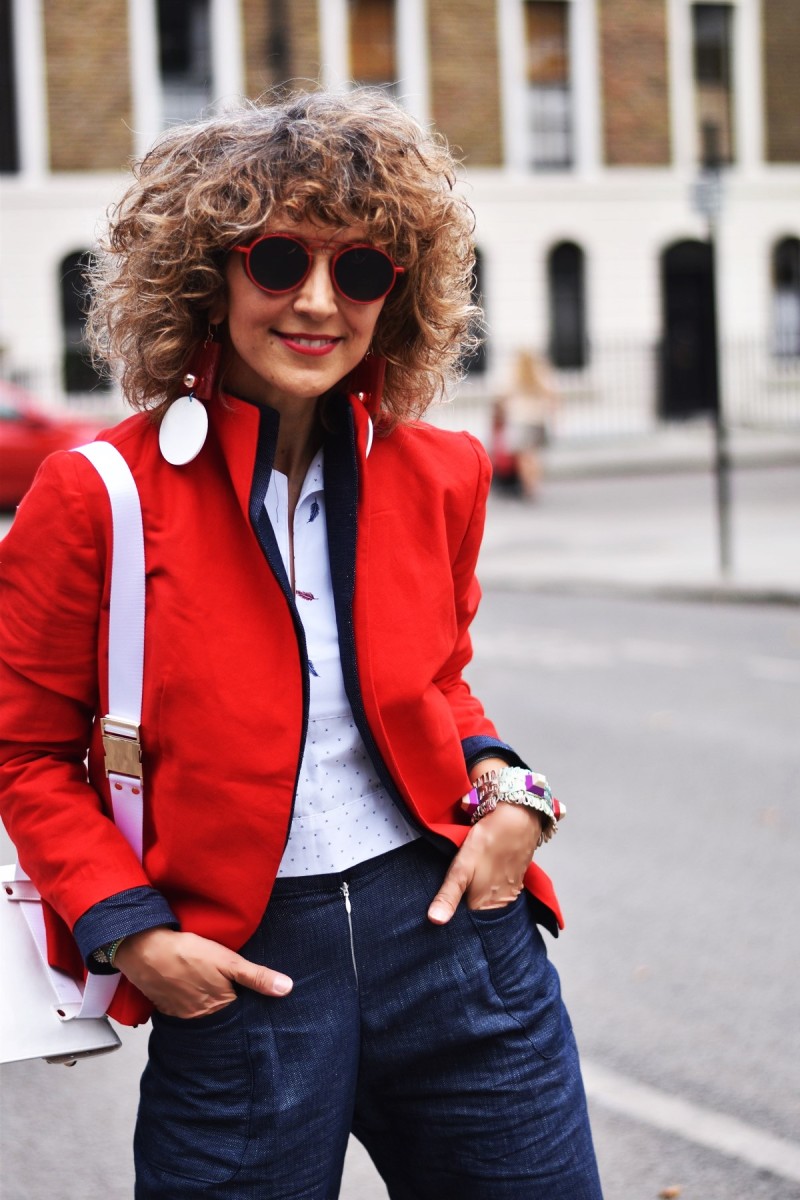 The wide-leg jeans style is the denim style you need now. For Your daily routine, you will love to wear any-time, any-wear clothes with minimal details. I created the denim trend that is dominating in London Fashion Week Street Style 2021. However, Versatility, comfort and timelessness are the new messages for jeans. While skinny jeans will never die, nor do we want them to, I have spotted on high-rise jeans. It is about patch pocket jeans to update your wide-leg jeans outfit.