The Best Vintage Versace Upcycled Fashion Revealed at Versace LA Runway Show, Ahead of The Academy Awards. Still, modern cooperation makes you stop and see now.
Today, a new free-style way of Upcycled Fashion by VVEAVE is rising to The Versace show on March 9th in West Hollywood. However, how has Vintage's upcycled clothing cooperation become the hottest fashion trend in the Versace fashion show 2023? VVEAVE is a new, digital-first innovation platform for sustainable co-creation. Likewise, it is about the first high-profile collaboration at the Versace show, fusing entertainment, modern luxury and purpose. The desire to create a more sustainable future in fashion gives us the time to think: How to create quality pieces with modern aesthetics? How to approach luxury with upcycled outfits?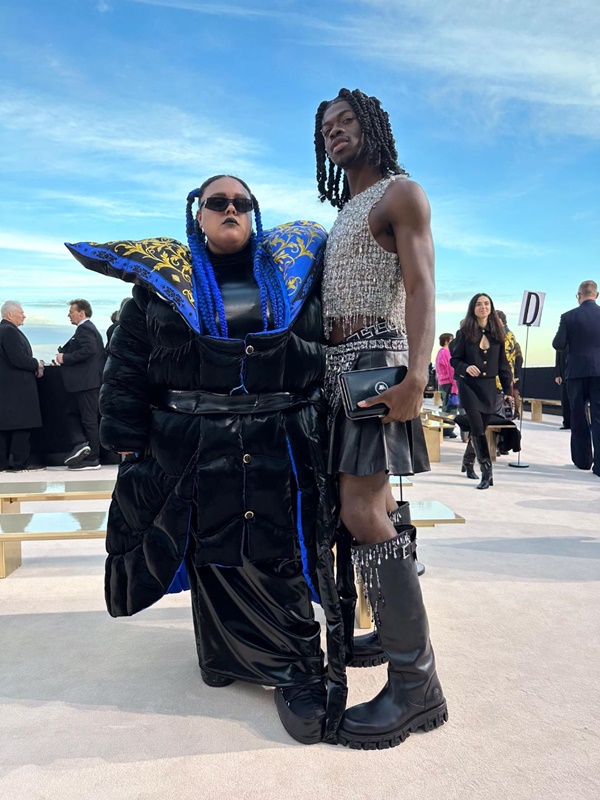 VVEAVE brings together celebrity stylist Maleeka Moss, fashion creator and influencer, The Nava Rose, and West Coast independent LA brand BENT KAHINA. However, the trio sourced vintage Versace items from leading secondary market platforms (eBay, Vestiaire Collective, Poshmark, The RealReal), reworking them into beautiful Gen Y/Z contemporary relevance. Two new sustainable iterations have emerged in a unique high/low coming-together of future-facing creators and creatives.
VVEAVE defines the latest change to Vintage Upcycling outfits today—finally, a new collaboration in Versace LA Fashion Show 2023 to see now.
Re-make, re-purpose and re-craft clothing are at the heart of upcycling and reusing. Showcasing the skills, innovative ideas, and creative talent of fashion craftspeople reflects an individual's style. Above all, it speaks of community and inclusion of all creative lovers. However, VVEAVE is a platform and a voice for up-and-coming designers. An innovative collaboration between fashion industry tastemakers, suppliers, and factories empowers and democratises creativity.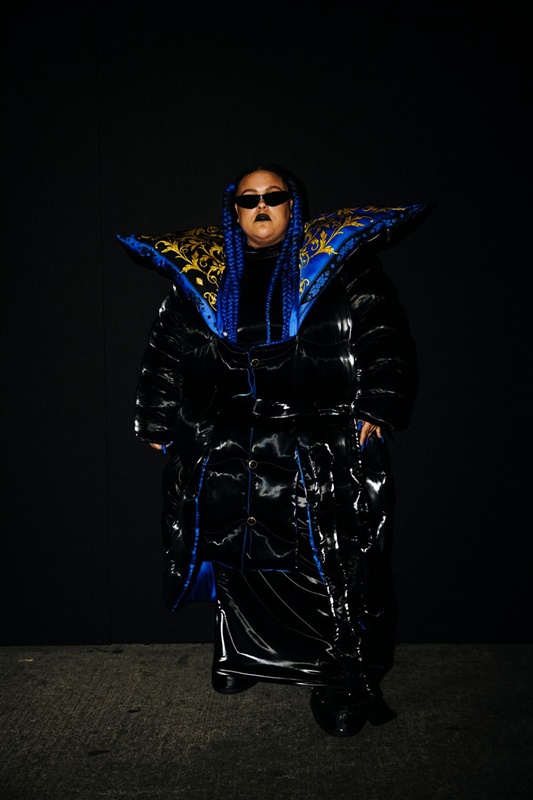 MALEEKA MOSS: Instagram @maleeka.moss

Fashion creates so much waste. So it is exciting to see many emerging creators seeking to change this narrative and champion this new eco era. Collaborating with innovative ways to rework vintage and heritage pieces into your everyday wardrobe is essential. Platforms like VVEAVE make it easier for collaborators like myself to make this change possible. This new wave of consciousness is not a trend but a much-needed change! The possibilities are endless. It doesn't seem like it's going to slow down soon. MALEEKA MOSS, celebrity stylist.
Afterwards, VVEAVE invites professionals, tastemakers, influencers and stylists alike to experience an iconic updated Versace look and join the disruptive forces that are co-creating fashion's future. Collaborations between artists, stylists, manufacturers, and brands encourage creators to remain flexible. Keep looking up! Fashion becomes a means of self-expression.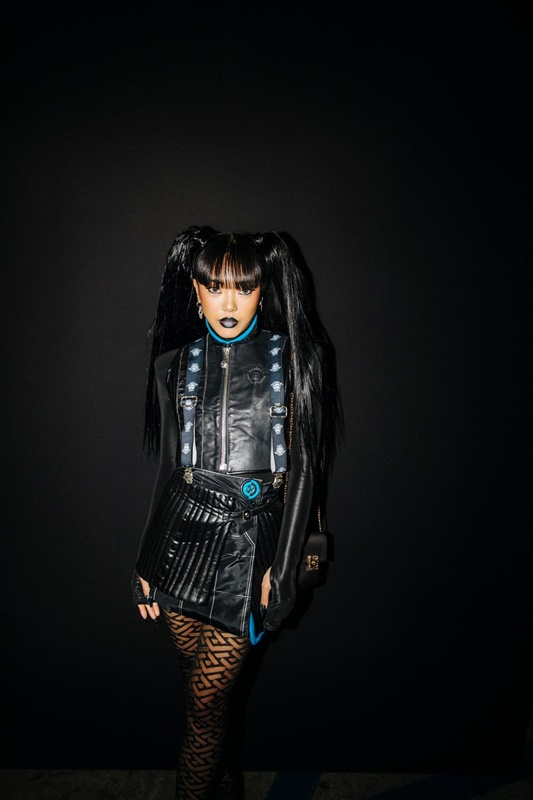 NAVA ROSE: Instagram @thenavarose

I'm very passionate about sustainability, as well as fashion. So I think it's incredible how you can take vintage pieces from original collections and upcycle them into a new cohesive piece. I love to discover the art of reworking an item of clothing, whether it is old, torn or outdated, and giving it a new life. It is becoming something that the world is enjoying. Not only does it help our planet, but you also get a cute new outfit. NAVA ROSE, fashion creator and influencer.