What is the Palimpsest sneaker by Helen Kirkum? Still, How do 824 shoes create new amazing ones?
Palimpsest sneakers by Helen Kirkum this February during the London Fashion Week 2023 were a brilliant idea. However, I gave myself time to consider creatively. The desire to use our hands and slowly feel our way through is an unmissable journey through design creativity. In my eyes, it's an emotional journey through knowledge and skills that Helen fits together with modern aesthetics. The final composition of 30 distinct parts by 824 shoes creates sneakers which treasure a slow and passionate approach: How do we create better sneakers than the ones we have had for years?
Discover now the Best Kirkum sneakers design today. Still, Trendy items you definitely need to know. Stop and see now.
Helen Kirkum is a London-based artist and designer. In 2019, she founded Helen Kirkum Studio. Kirkum's artisanship has garnered international acclaim. Her ability to tell stories through her design has become crucial to building a successful sustainable footwear brand. Each pair of sneakers she makes is an emotional connection to lifetime memories. Pairing different components allows the owner to own a unique product where the material narrates the design.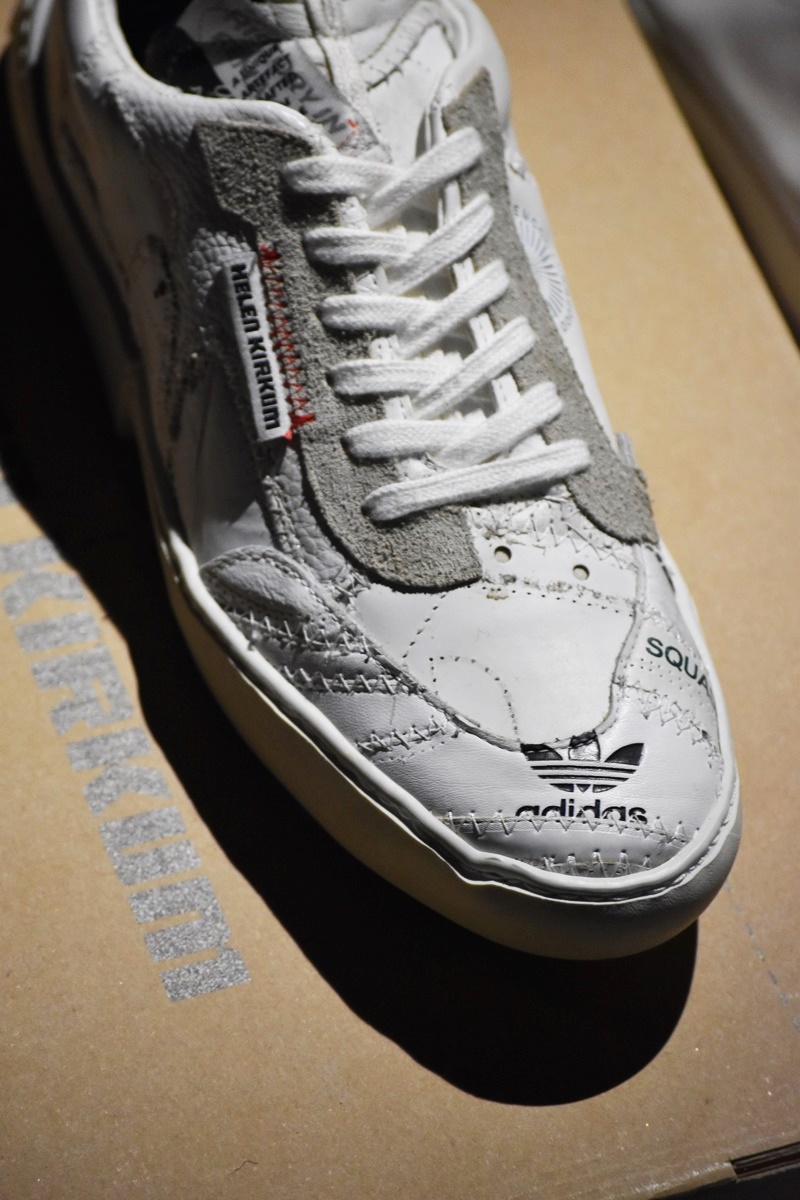 Her hacked and deconstructed aesthetic within the sneaker industry was well-received, and it heralded her as a leader of the sustainable footwear movement. Kirkum graduated from London's Royal College of Art in 2016. Through her practice, Kirkum challenges us to rethink the meaning of consumption and the way we interact with the products we own.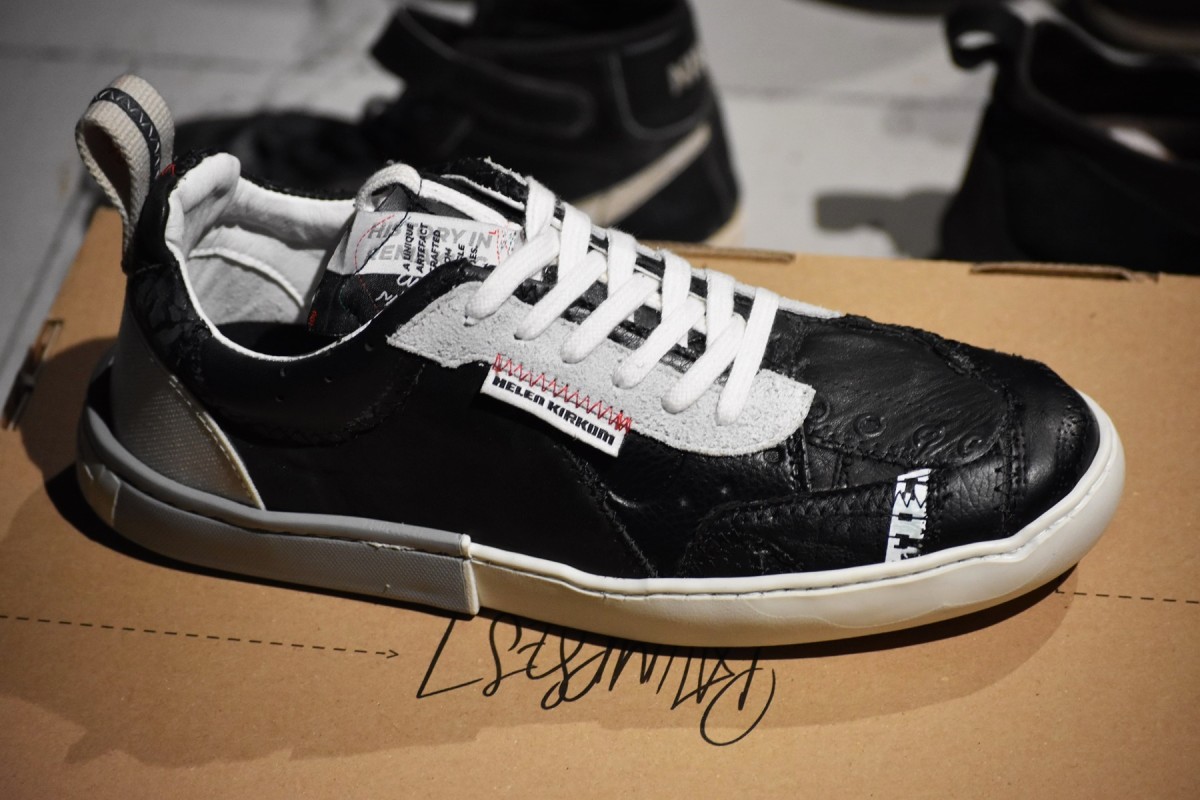 "We approach all over work with a playful perspective and believe strongly in the value of spontaneous and tactile creativity. Building our creative community around us, we are always championing the beauty and originality of design through making".  Helen Kirkum.
What is about Kirkum's show "Step Back" during the London Fashion Week, 17-21 February 2023? Finally, a standout presentation to always feel and discover today.
The importance of the handmade becomes the emotional connection. Step Back by Helen Kirkum tells us about her vision. Find the quality of life. Take a moment to enjoy opening the way to radically new ideas. We are looking to connect with brands that reveal our emotions. Likewise, tell us about your journey, where you come from, and your heritage. That is a warm welcome, a new way of luxury.
"Our show, Step Back, it's a fresh path. It Helps to illustrate the collection. Palimpsest sneaker seems a somewhat revolutionary material. And that is what we call a good idea." Helen Kirkum.
Above all, ethical shoe brands celebrate materials and colours that rejoice in individuality and creativity. Exploring craft creates opportunities for skill development and industry engagement. Step Back by Helen Kirkum during the London Fashion Week 2023 is a Manifesto, an open call for self-exploration. Life stories and personal expressions don't just reflect the designer's personality. They are personalities. In short, The Palimpsest sneaker collection craft techniques translate memories. The unexpected combination of components becomes a recent story of culture. Stories are life. Life is stories.