However, the short-shorts style is it always a contemporary lexicon of womenswear today? or still is it finally just a trend?
I hear much talk about short-shorts women as a way to dress during London Fashion Week. Last September, I loved to invest time and energy in investigating the new generation of women love to wear. However, the short-shorts style is it a contemporary lexicon of womenswear? or Is it just a trend? Moreover, thanks to nine amazing young girls that I collaborated for this project, I discovered that it's the most stylish way for women to dress right now. They do feel comfortable with their body. They do know what they love to wear. Above all, they love to change their look.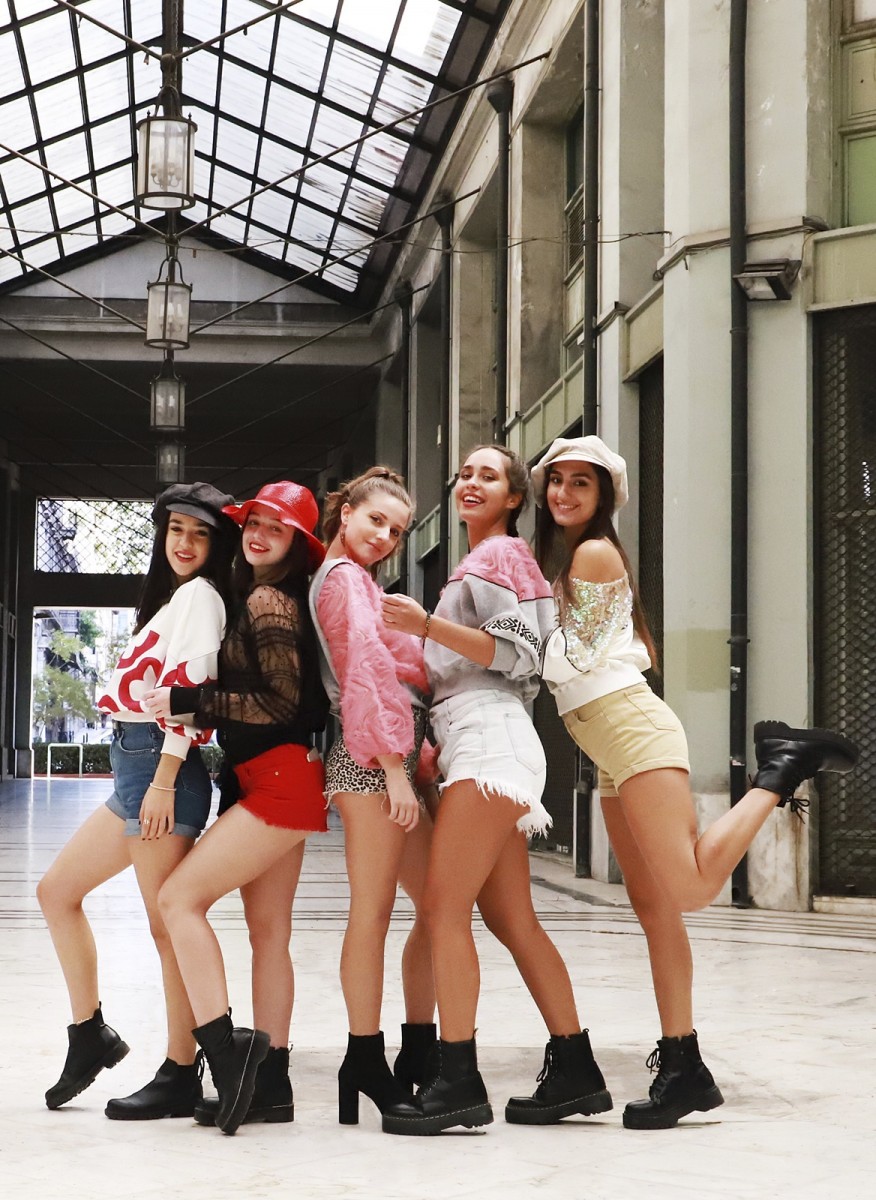 Today, while I'm writing these words, I would like to thank Maira Vourou, Alexia Barouti, Danae Kostopoulou, Mirtw Zouganeli, Evagelia Velioti, Elisavet Oikonomopoulou, Filippa Mitzelou, Georgia Seremeta, and Evaggelia Christodoulou for joining my vision in Fashion. Above all, their energy, and the way they all responded to this street style photography project for the iconic short-shorts during London Fashion Week 2020, they made me realize that women decide who they want to be. For anyone who was there, it was an unforgettable moment.
For me, the best things happen when we create something apart from the masses. Let's explore the best nine short-shorts women for 2020/2021.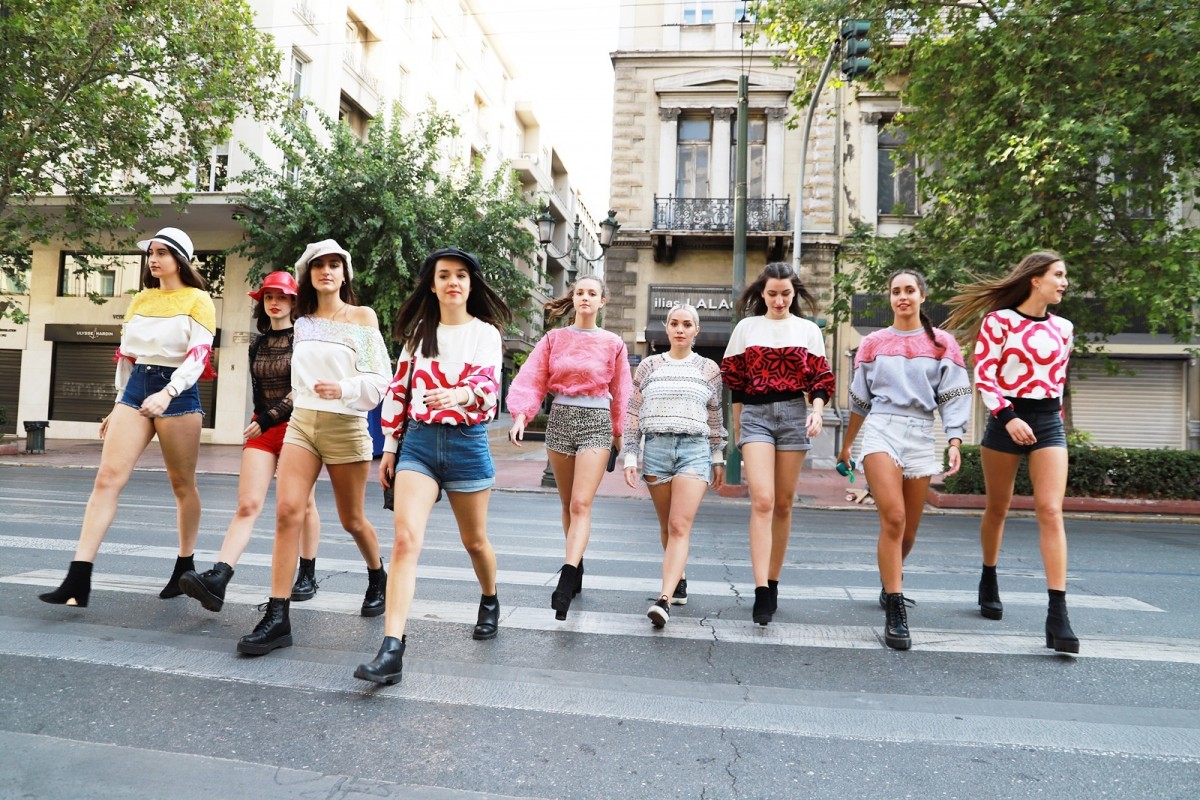 How do the short-shorts women evolve through the years? Meanwhile, which is the history behind the iconic short-shorts garment? Discover it now.
We do know short-shorts women as a garment since the 1930s. It was the time that female Hollywood stars wore them for publicity photographs. On the other hand, they became in sportswear the 1940s, 1950s, and 1960s for both men and women. However, The story of the iconic short-shorts has always to do with a new sense of freedom that the British designer Mary Quant, the most iconic designer of the 1960s, through her short-shorts made women have fun. She took the excitement of fashion and made it accessible to the masses.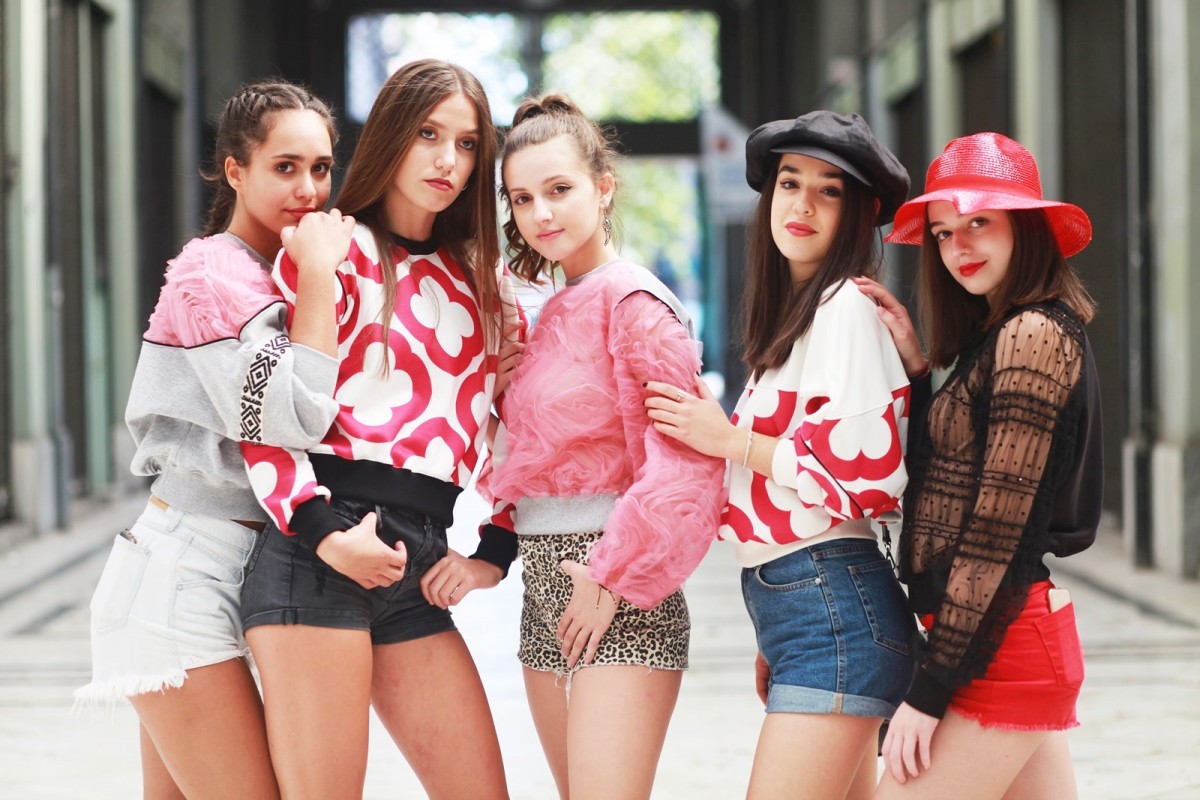 The 1970s is the time of liberation. Firstly, People feel good with their bodies. Secondly, Women were looking for gender equality. The Daisy Duke -style cut-off denim shorts were sexy, and they became well known. Moreover, the Godfather of Soul, James Brown, Jacqueline Kennedy Onassis, and Elizabeth Taylor wore the iconic hot pants.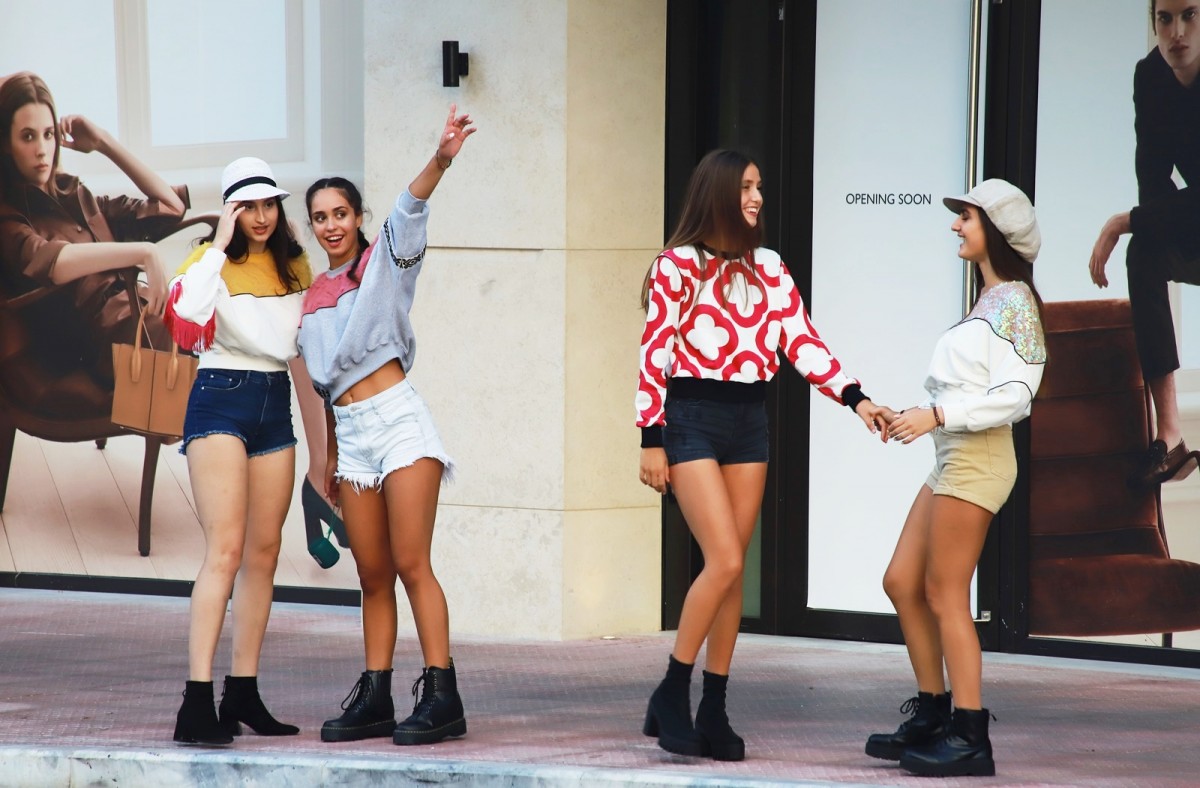 Today, casualwear, then athleisure, and now streetwear, it's the clear message for our way to dress. Women will never look back. They are a primary player in the fashion industry, and the short-shorts is their way to re-define the newness of the looks. What looks good with short-shorts? How to style them? What to wear with short-shorts? Whether it is led by the freedom to depict femininity, I saw the body exposure as a new canvas to create fancy looks with gentle feminity.
Finally, I saw the body exposure as a new canvas to create fancy looks with gentle feminity through colour, prints, laces, and textile. It's about a celebration of short-shorts colours offering the chance to stand out.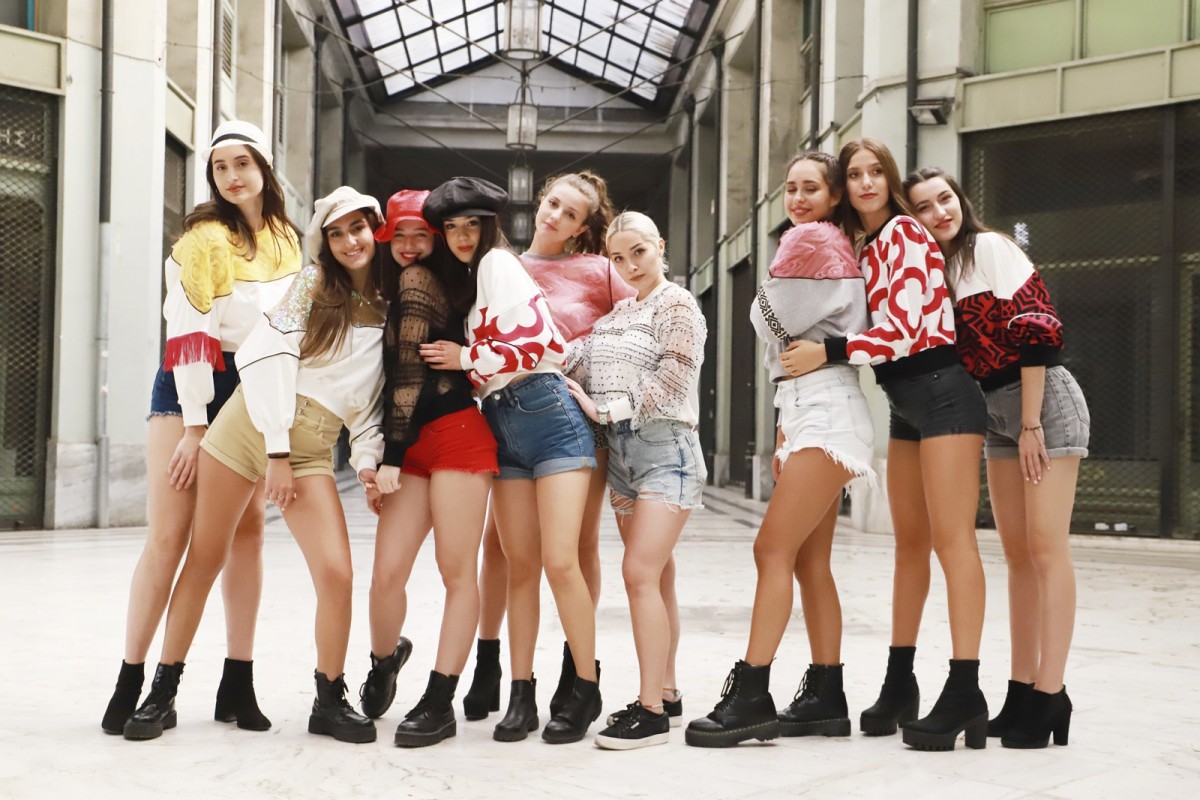 The Best nine short-shorts women for your best London Fashion Week 2020 street style. Open your eyes and see it immediately.
♦Maira Vourou:

Still, the Ripped denim shorts in soft neutral blue colour is definitely always your best street style look. Instagram: @maira_vourou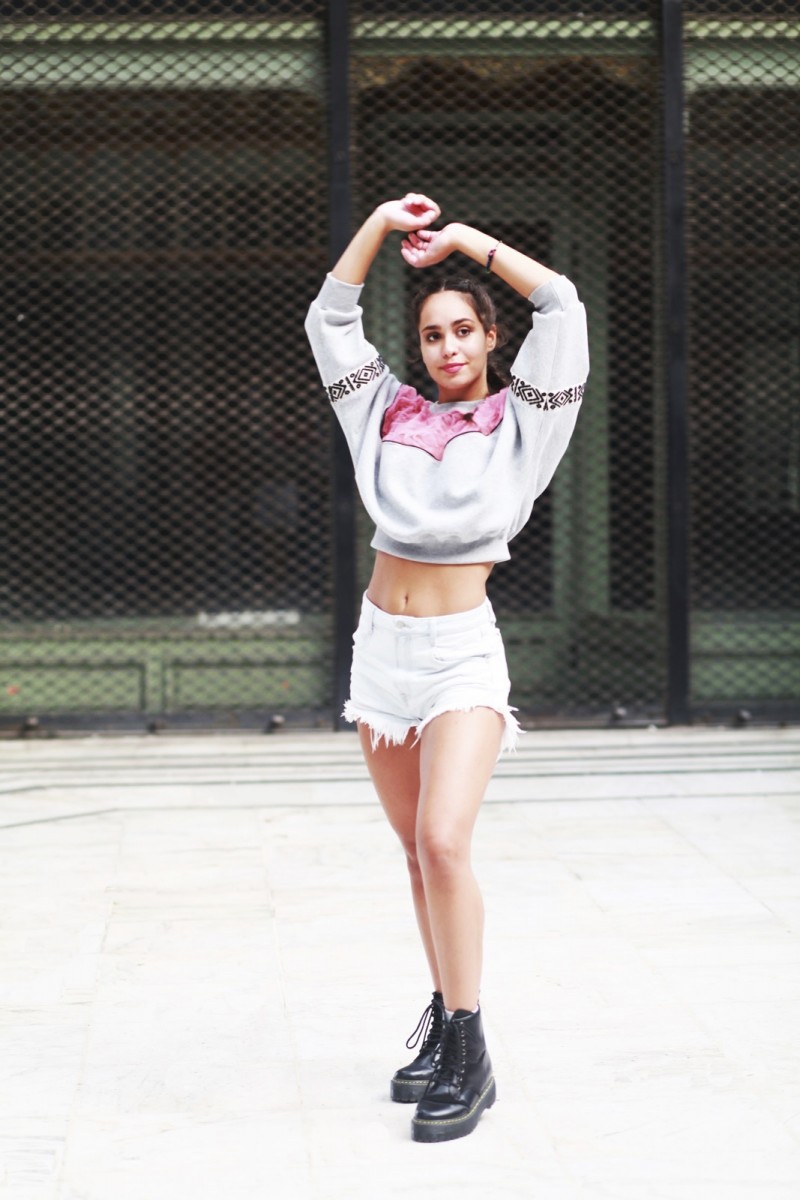 Firstly, the high waisted ripped denim shorts that Maira is wearing is the timeless beauty of short-shorts. A quiet style story, but powerful, self-confident, perfectly paired with ankle boots, and pale shades of rose, and grey. Secondly, pink is the new look to inspire power dressing for 2020-2021. Watch for a stylish sweatshirt to wear with essential classicism. A unique, relaxed look.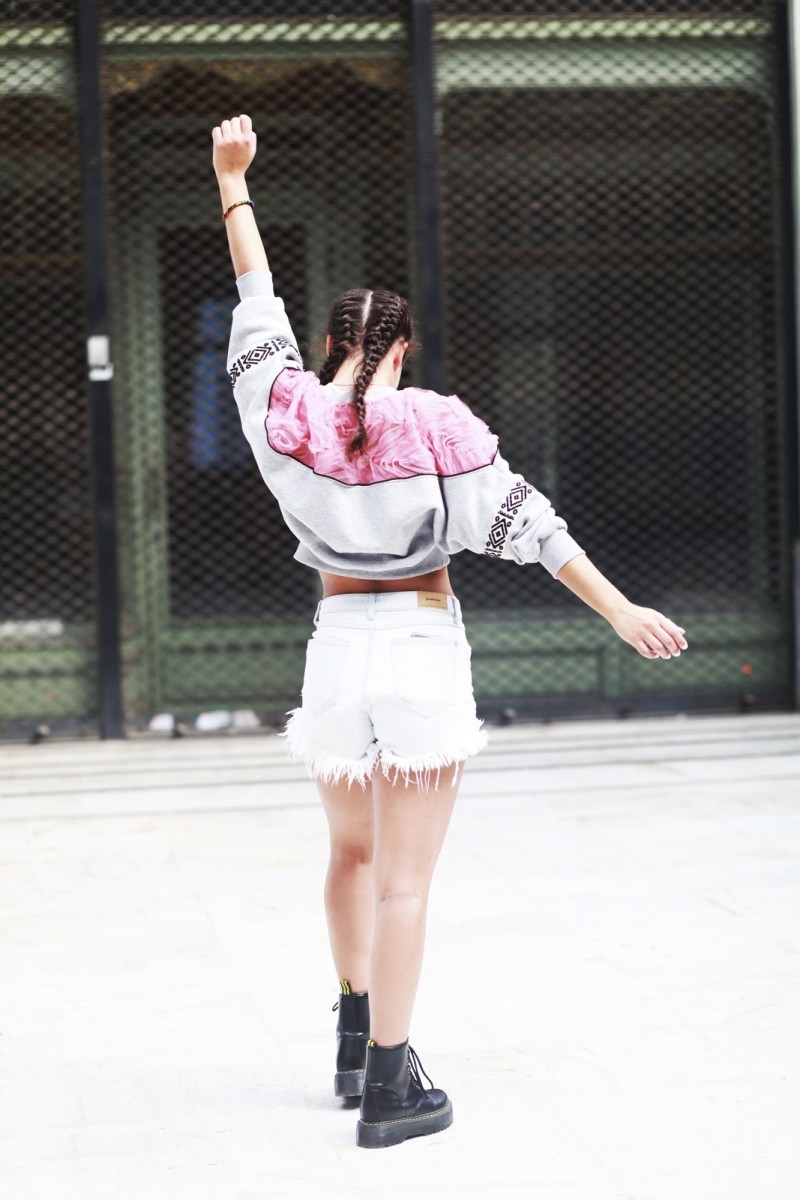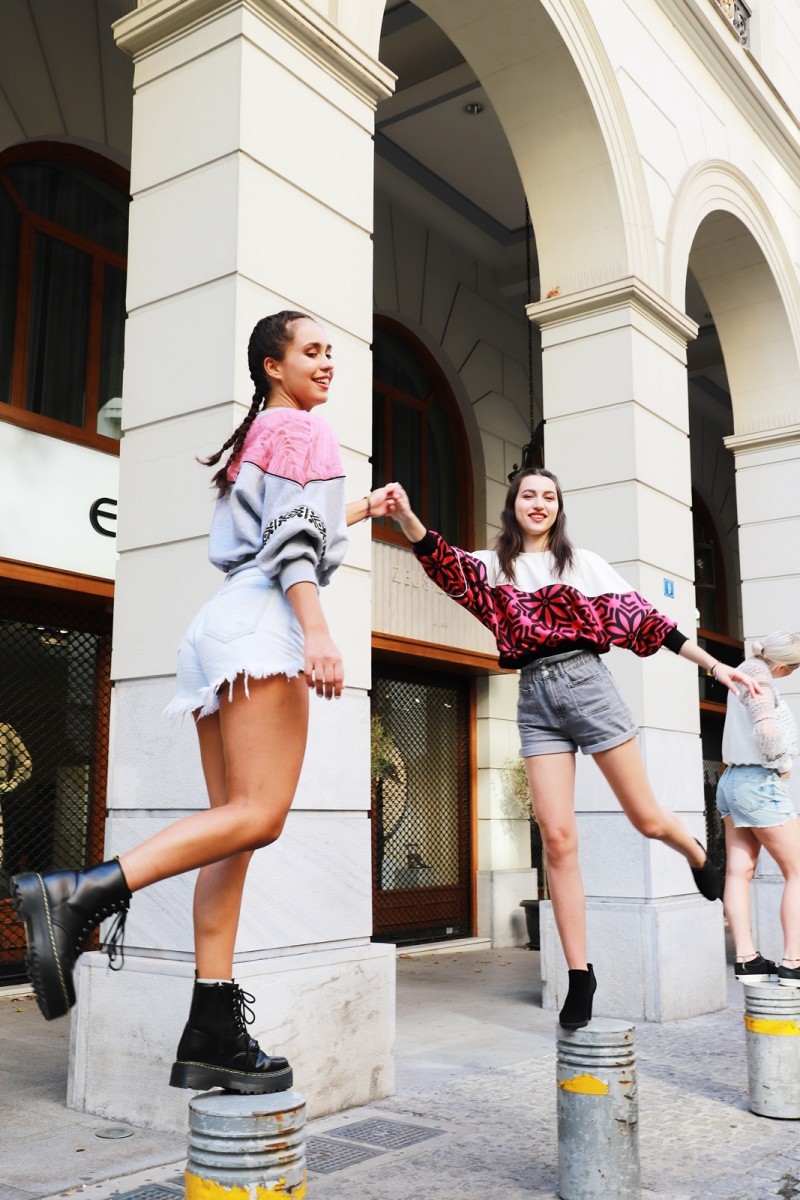 ♦Alexia Barouti:

The High waist denim short-shorts in camel. The sweet-talking about your feminine side. Instagram: @alexia.barouti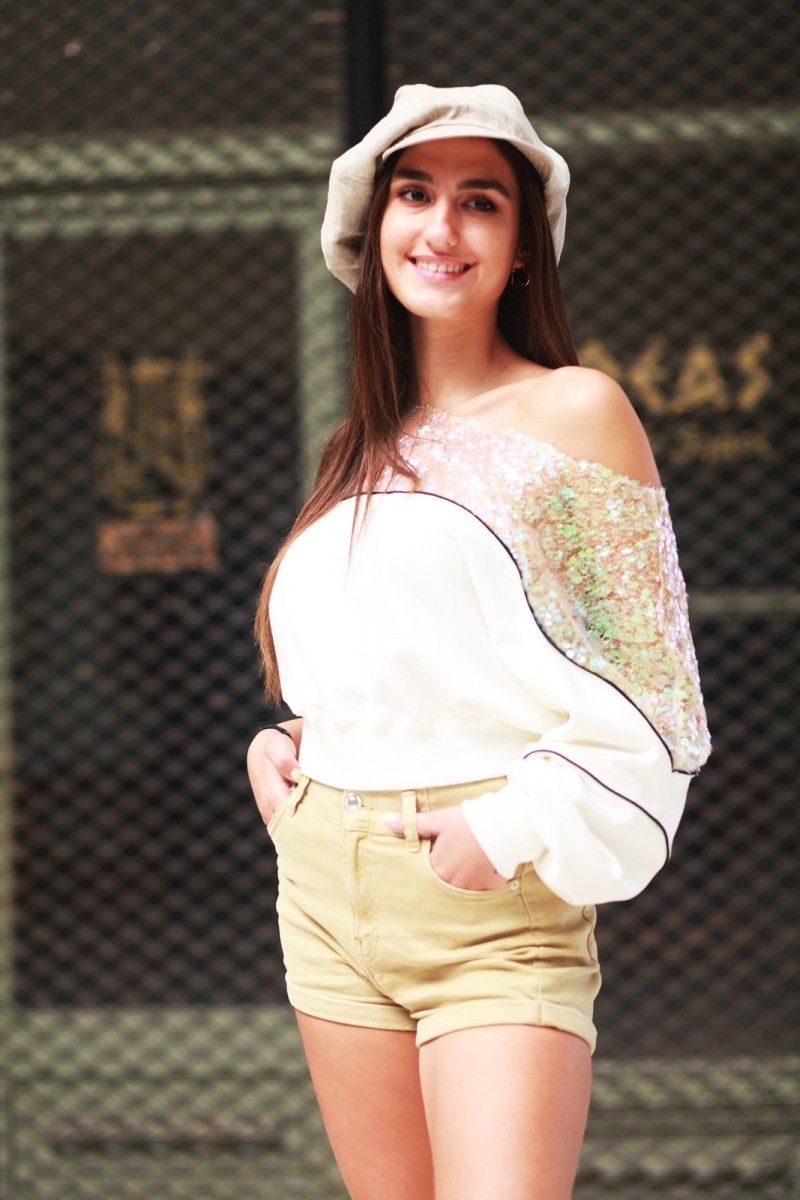 In my creative imagination, the short-shorts women style of Alexia is a push against the classic style. That is to say, the super classic camel short-shorts made by streetwear and athleisure stands out in mixture with one shoulder sweatshirt in iridescent shades. Likewise, the feeling is honest but so modern, elegant, and stylish. In short, the poor-boy hat updates her look and reveal her style of short-shorts. Love it. An obvious choice to enforce your feminine side for outwear.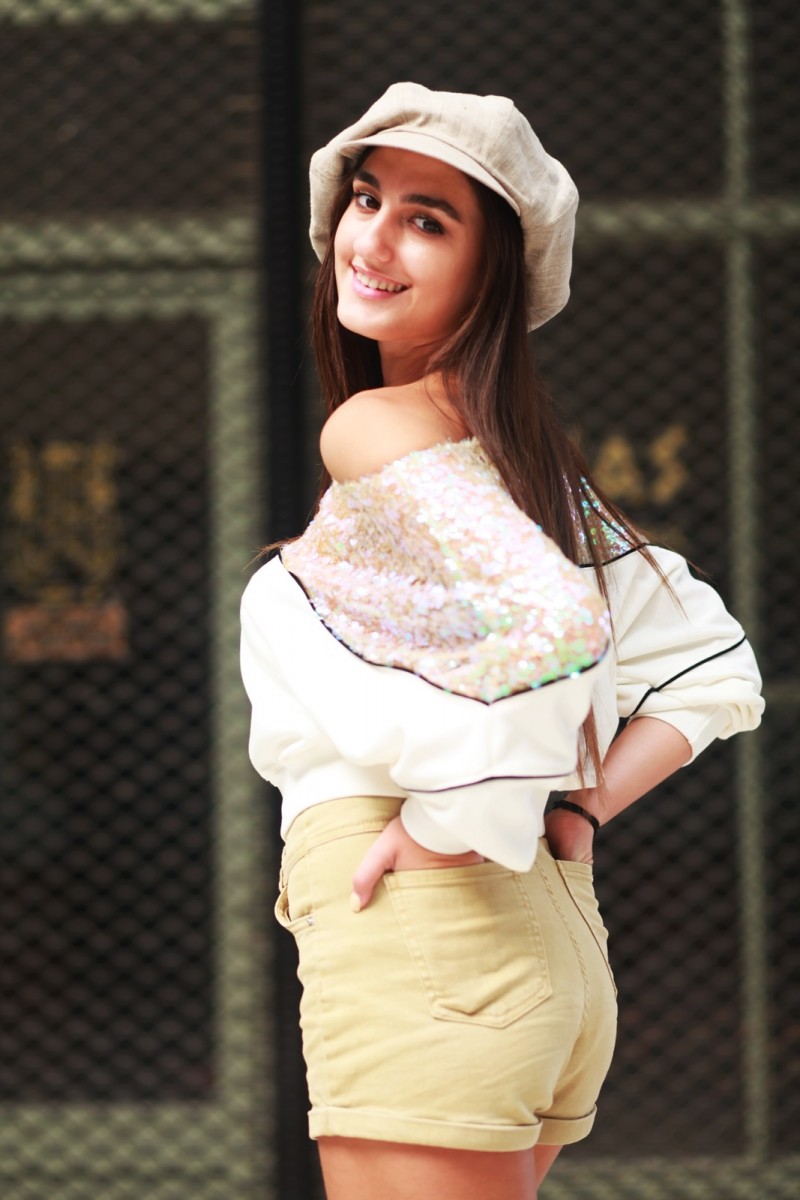 ♦Evagelia Velioti:

Still. Grey of shadows short-shorts, always a key colour direction to develop your 2020/2021 fashion style today. Amazing to wear it now. Instagram: @evagelia.velioti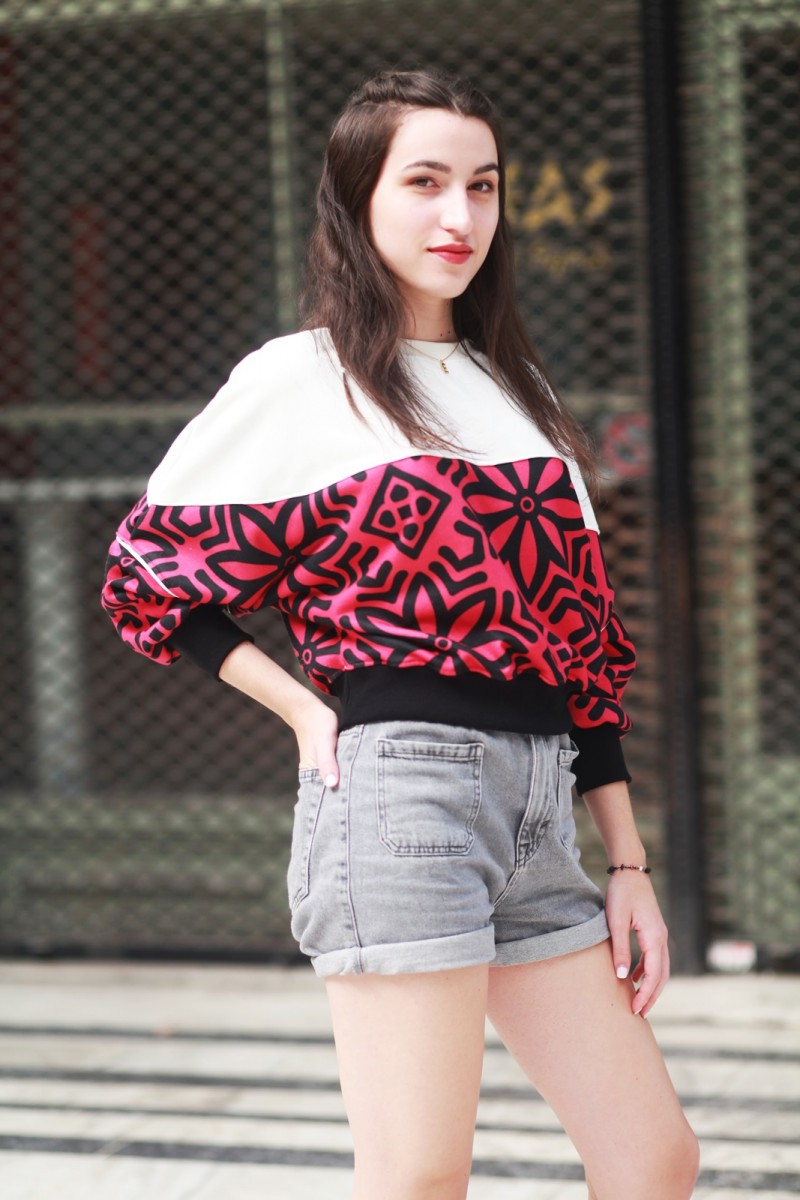 This grey high waisted denim short-shorts of Evagelia works perfectly with brights. A new look to develop season neutrals and feel to the more casual denim style. In the same vein, prints are combined perfectly with Evagelia's denim short-shorts and support her femininity in an elegant, but so updated style. Wear it now all day in. You will love it.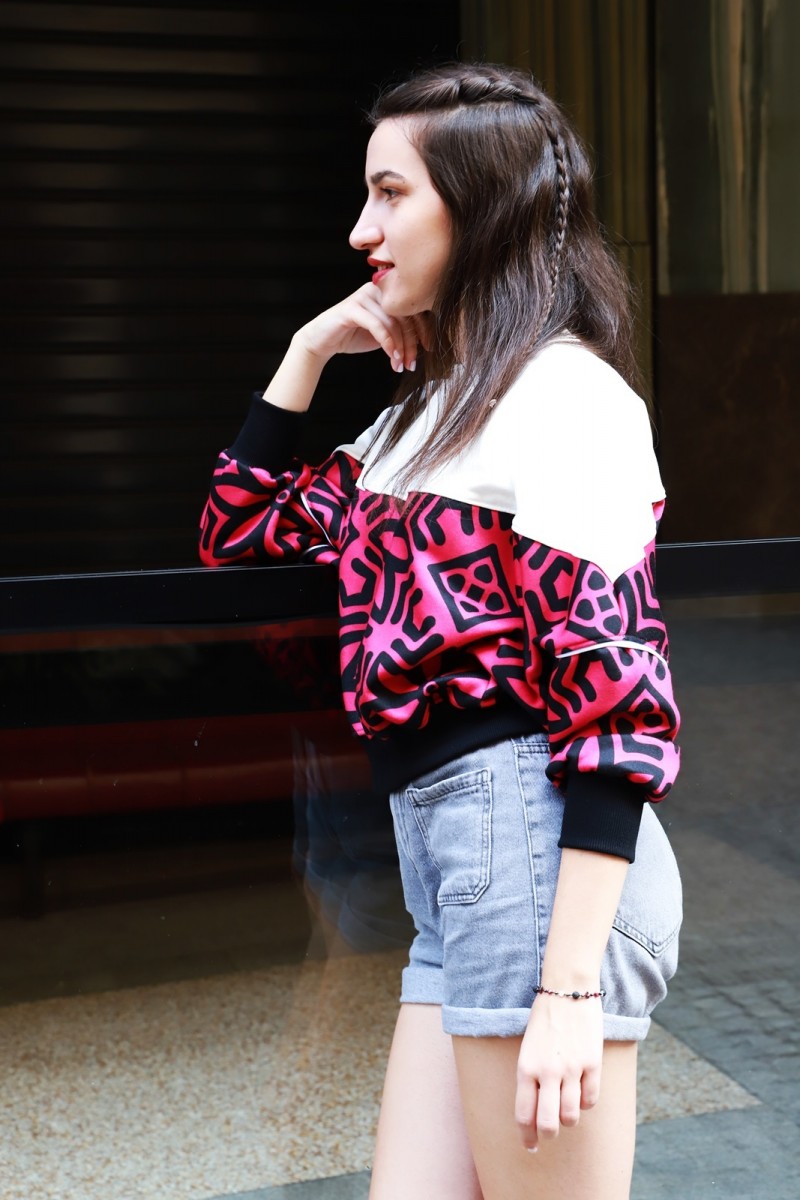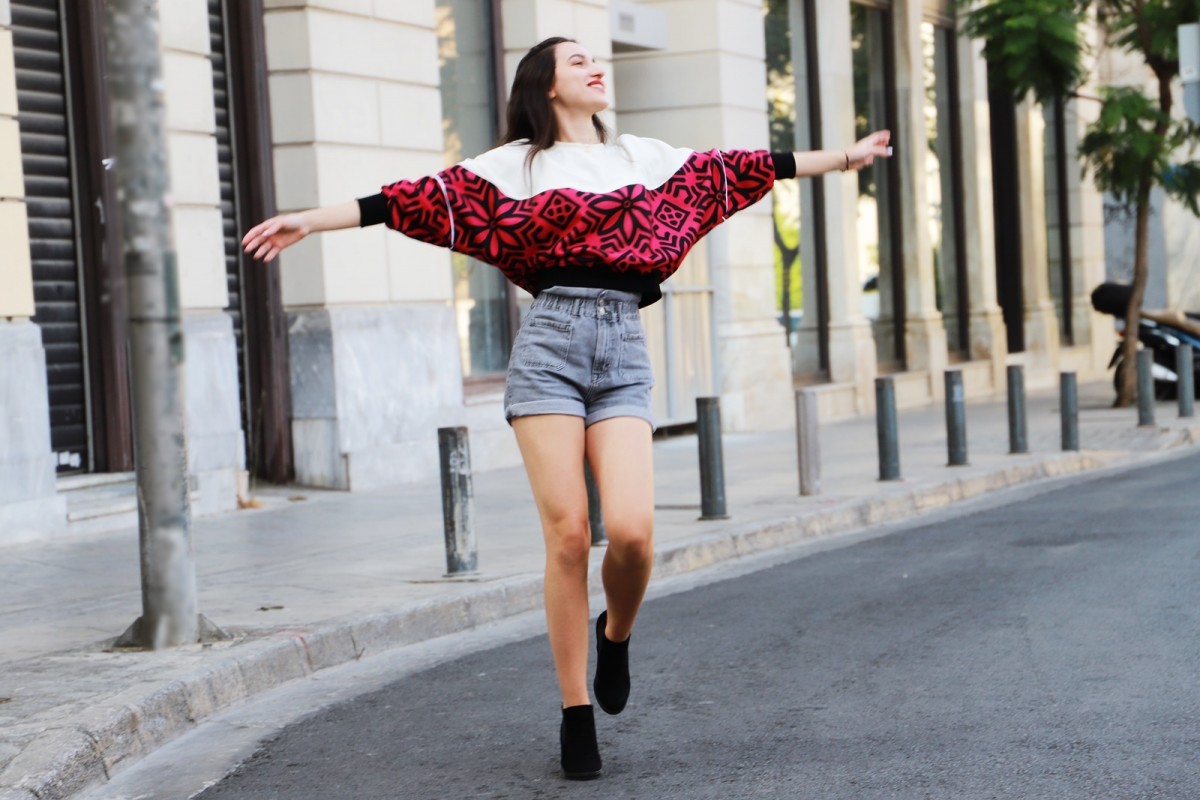 ♦Georgia Serementa:

Black and white, anytime the most elegant option to basics. Finally, the best minimalist approach to short-shorts women. Top style to always wear today. Instagram: @georgia_seremeta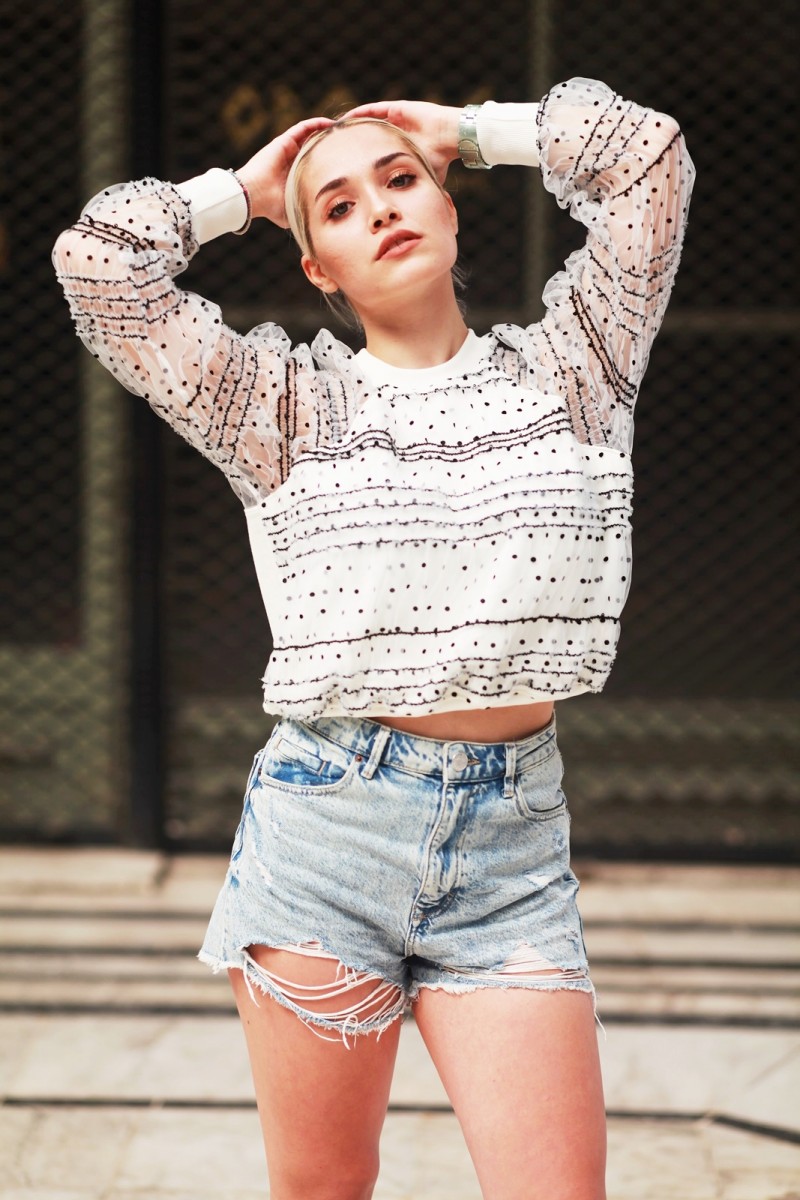 Black and white are the best choices on the fashion agenda for 2020/2021. The high waist denim short-shorts of Georgia in light blue embrace the minimalist beauty of black and white. Simple, while luxe looks perfect for your way to dress. Also, luxury fabrics as transparent lace update with new design detail her shirt-shorts style. In conclusion, black represents power, confidence, and attraction. Be inspired by fabric mixtures with the denim short-shorts. To sum up, a minimalist approach that will make your romantic look irresistible.