Share this
What does it mean today for a Fashion Stylist to collaborate with Brenda Lukwago, an independent London based designer for amazing Street Style Fashion? Stop for a moment and think now: Afterward, How much we would always learn from Street Style Fashion during London Fashion Week? Open your eyes and see!
Street Style Fashion is the most exciting concept during London Fashion Week. Firstly, It is the moment that new ideas originate our self-expression and personal style of emerging designers. This February I collaborated as a Fashion Stylist with an independent London based designer for Street Style Fashion. The results of this experience were unexpectedly amazing for both of us. I soon realized that I would learn so much about an independent British designer's inspiration and talent. Issues that I've never discovered from getting to know Brenda Lukwago.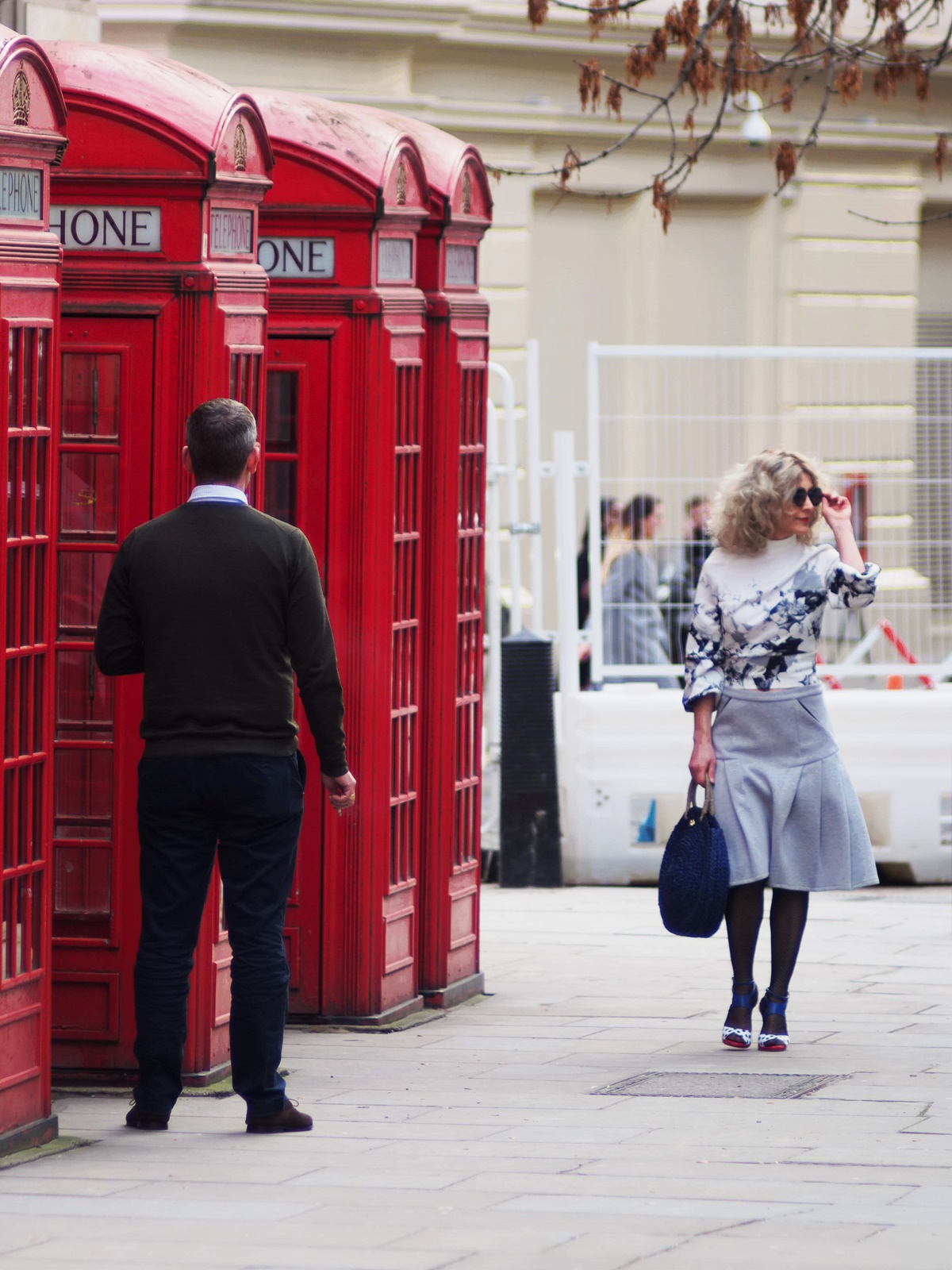 The first time I met Brenda Lukwago was in a cozy coffee place in the center of London last February. At that time, I was so curious to listen to her story as a designer, to talk about the materials she loves to use in her collection and to share her inner love for design. In Street Style Fashion my experience is that the collaboration of friends and people we respect creates a great style. The most important is to have something personal to say, to have vision and confidence.
Moreover, I thank Brenda Lukwago for sharing new design ideas and help me to explore the importance of her culture. Fashion is storytelling. Where we live, how we live, what we feel or think is a fundamental form of communication. Finally, we live in and through the clothes that we wear. So, listen to Brenda Lukwago's story. Explore her environment. However, being an independent designer can bring valuable autonomy.
Who is today the creative director of Lukwago brand and how does the environment constantly inspire her amazing print design inspiration?
Brenda Lukwago is a London based womenswear designer, graduated in 2013. She studied at the London College of Fashion and Herriott watt, where she did her Degrees.
The Lukwago brand designs for women that want to stand out or that wants wearing something effortless but chic. Each collection is handmade in Britain and aims to explore new shapes, textures and construction techniques that ensure high-quality clothing.
The inspiration for SVART VITT collection came from the environment. In Swedish SVART VITT means black and white. The unique print is out of "Lind" leaves that gradually disappears in black and white. The collection is versatile that could be worn with the most comfortable shoes or be dressed up with chic heels.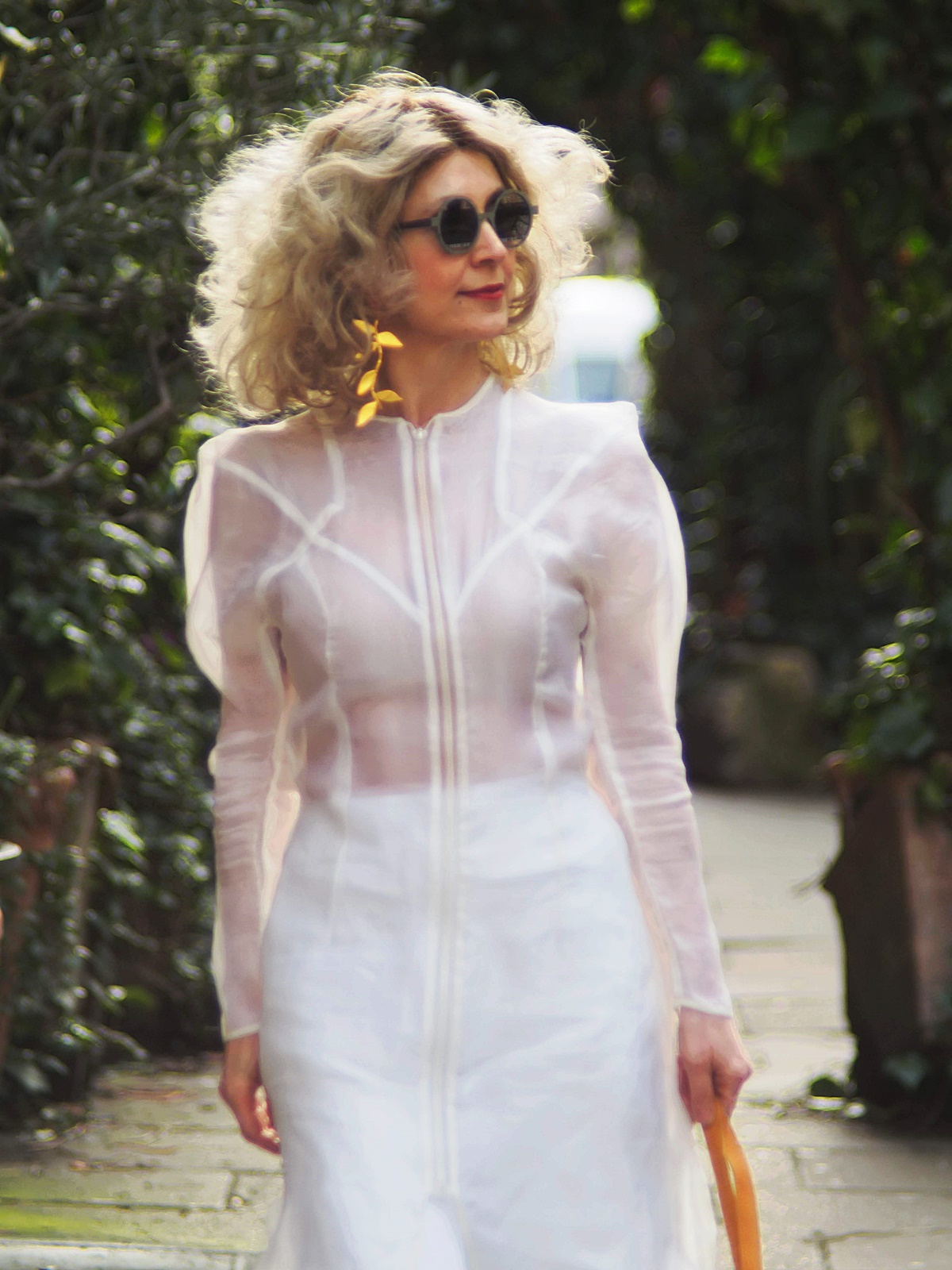 Which are still the amazing three Street Style Fashion outfits of Lukwago brand in collaboration with Chrysanthi Kosmatou, Think-Feel-Discover, during London Fashion Week in February 2019? Explore now the modern version of elegance for your day to dress. Define your style today.
The SVART VITT collection of Lukwago brand was a challenge for my creative imagination as a Fashion Stylist. For the Street Style Fashion project, I've chosen five pieces of the collection:
First the MASAKA SKIRT, a Knee nipping length grey mid-length pleated skirt with front pockets. Second the BUFFY TOP, chic statement sleeves top. Third the KIZITO dress. KIZITO means great, this long dress with pleated bottom part high neck, great puff, and geometric darts. Fourth the JENINE dress is a silk organza structured dress with open zip. Fifth the GEORGIA TROUSERS is high waisted wide leg trousers with side zip in 100% cotton.