Share this
The design philosophy of Lukwago collection talks about the environment. Our lifestyle and habits need to change by action. Following nature's rhythms, we need to consume less and create clothes that are comfort and timeless. The black and white print design in a unique expression attracts attention. Moreover, I loved the idea of wearing my favorites in multiple ways. My street style fashion with Lukwago brand is a modern version of elegance and real sophistication. Architectural Shapes add confidence. They make me look classic and stylish. Above all, I enjoyed exploring the freshness of prints. Express your femininity and be always in style during London Fashion Week.
Interview with Brenda Lukwago at London Fashion Week, February 2019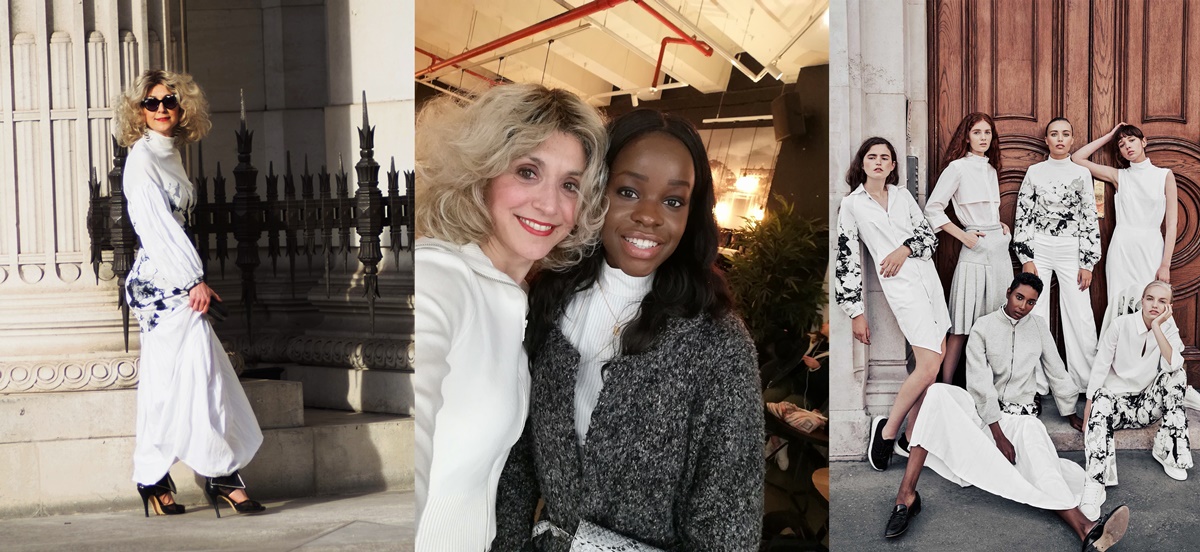 ♦Think-Feel-Discover:

Where and when did you go to art school? Tell us a little about your art school experience.

I studied at the London College of Fashion and Herriott watt, where I did my Degrees. I graduated in 2013.
♦Think-Feel-Discover:

How did you start in the fashion industry? What was the first piece you designed?
I always designed since I was 12. I have studied and worked towards becoming a designer, so being in the fashion industry was just meant to be. The first piece I design was this cream satin two pieces. I stayed up for hours and hours sewing it. I am still very proud of it today hahaha.
♦Think-Feel-Discover:

What is your starting point when you design, the idea or the fabric? 
Most of the time its start with an idea then fabric.
♦Think-Feel-Discover:

What type of woman do you see wearing your pieces?
EVERYONE, mostly women that want to stand out or that wants wearing something effortless but chic.
♦ Think-Feel-Discover:

Do you feel that the interest of people during London Fashion Week has increased in independent designers?
YES, of course, the independent designer does what suits him. Fashion is about breaking rule, not following trends.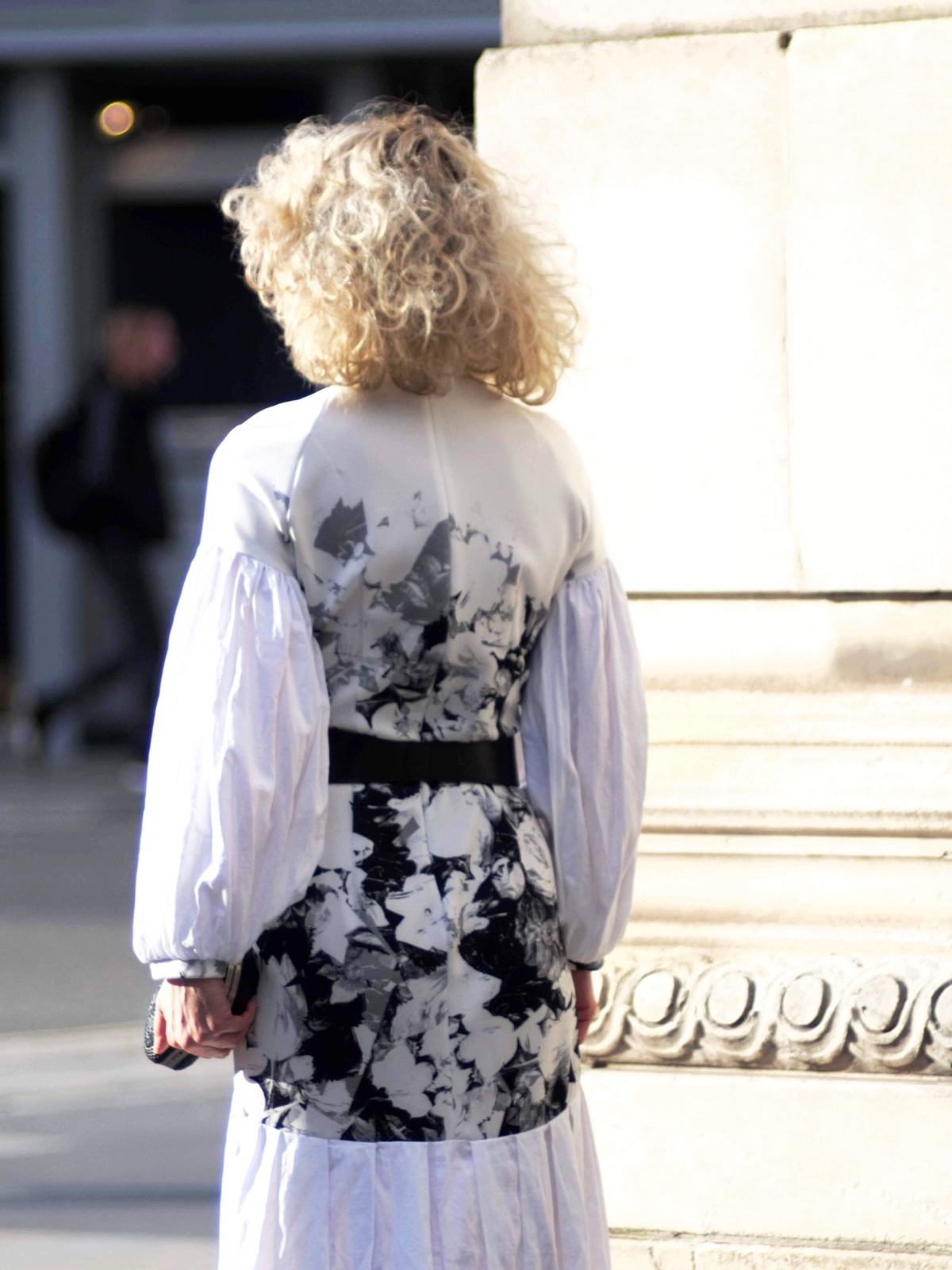 ♦ Think-Feel-Discover:

Do you have a favorite memory of London Fashion Week? 
I always enjoy the first 5 sec before any catwalk
♦ Think-Feel-Discover:

When we spoke this February during London Fashion Week, you mentioned creating collection once a year. Can you expand on this?
As a designer, I do believe that we should care about our environment. As the Creative Director of the LUKWAGO brand, I believe in the importance of clothes. Moreover, I love to create unique and timeless designs.
♦ Think-Feel-Discover:

Where did you draw inspiration from when creating SVART VITT collection? How does the environment influence your design?

The inspiration came from the environment. I was in Sweden in Gothenburg. Moreover, a dress is called Gothenburg in my collection. The collection was inspired by the winter in Gothenburg and the print, by falling leaves. I was pregnant with my son. Both, my child and the weather inspired the collection. In Swedish SVART VITT means black and white.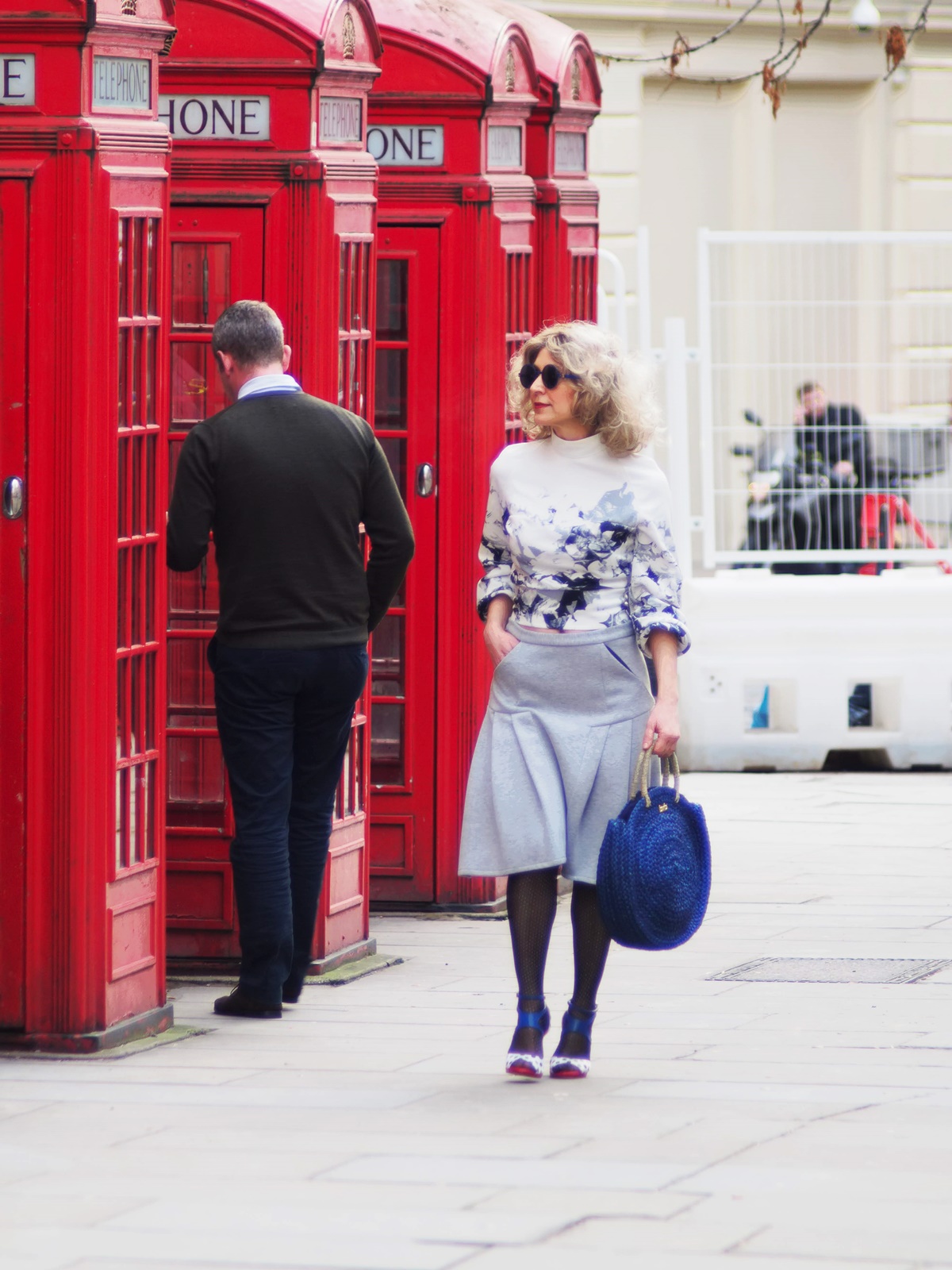 ♦ Think-Feel-Discover:

What does it mean for you to collaborate with me, as a Fashion Stylist during London Fashion Week on street style fashion?

First of all, I love your style. So stylish, you are the type of customer I love dressing. Collaborating with you was just brilliant. You enabled other people to see my clothing from a different perspective.
♦ Think-Feel-Discover:

What are your top trend predictions this season and what do you forecast for the coming season?

I can see a lot of earthy tones. Colors such as brown, mustard, khaki loose fitting and comfortable.
♦ Think-Feel-Discover:

How do you stay up to date regarding fashion?

I keep my self inspired through social media magazine, but mostly exhibitions and books.
♦ Think-Feel-Discover:

Who or what has been your biggest influences?

My Family and my mom, have been my biggest influences.
♦ Think-Feel-Discover:

If you could describe your aesthetic in 5 words, what would be they?

Effortless, sophisticated, timeless, innovative, feminine.
♦ Think-Feel-Discover:

Describe a day in the life of Brenda Lukwago.

Wake up at 6 by my toddler, make him breakfast, get him ready, get myself ready, check emails, pick him up from the nursery, run an errand, make phone calls, go to the studio, and take him from the nursery, have dinner, bathe the baby, and go to bed. Repeat, again and again, every day.
♦ Think-Feel-Discover:

Where do you see yourself in the next ten years?

Internationally, dressing some of my secret muses.
♦ Think-Feel-Discover:

What will be the key trends in the upcoming Brenda Lukwago collection?

I am a sucker for a good trouser so you will see many of those.
♦ Think-Feel-Discover:

What does the future of Brenda Lukwago brand?

Only time will tell, hopefully, bigger and better.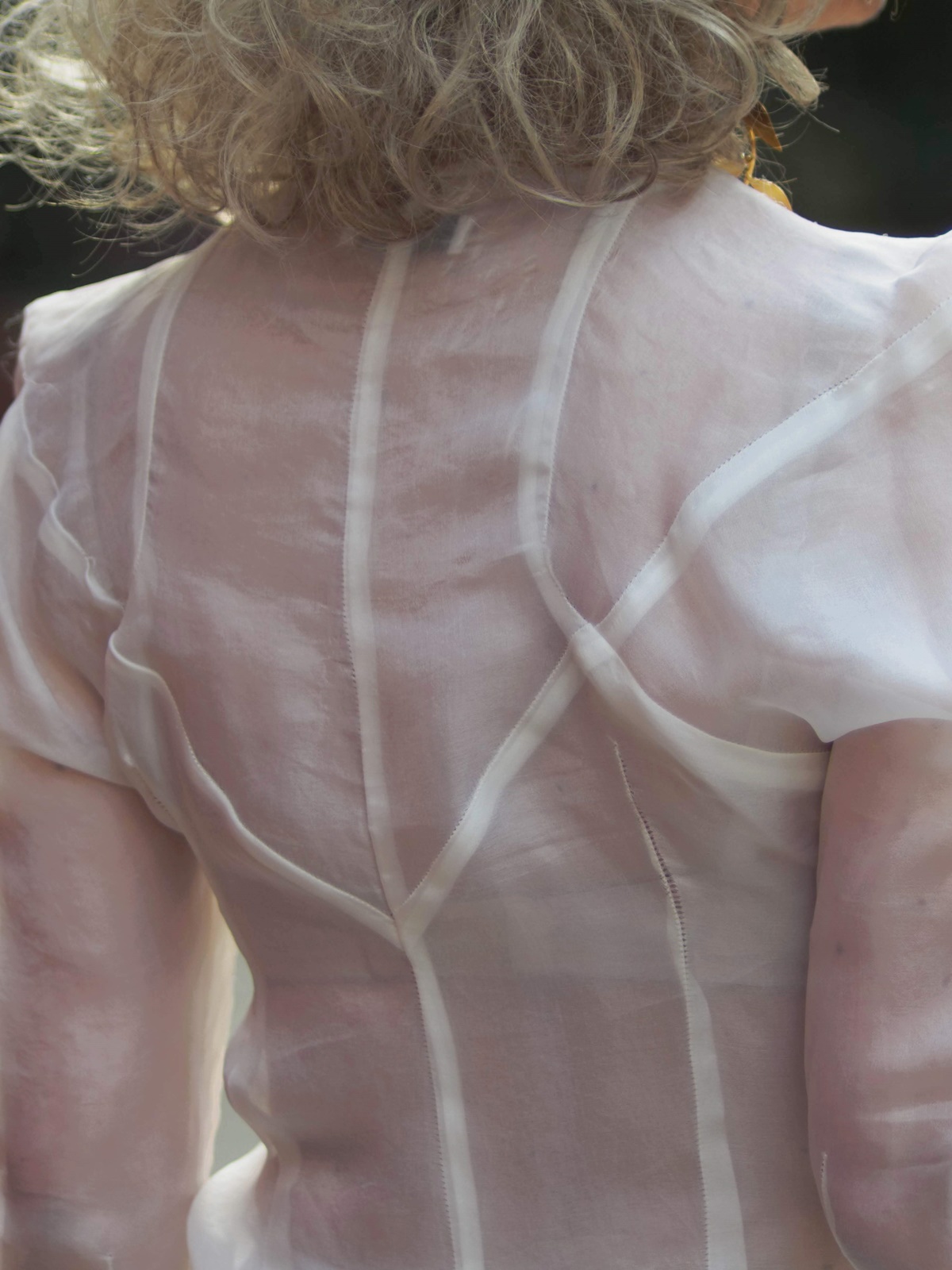 ♦ Think-Feel-Discover:

What does the word fashion mean to you?

Fashion is the ability to create new perspectives in the design. I create for now and the future.
♦ Think-Feel-Discover:

What is your best of advice for anyone wanting to pursue a career in fashion?

It's hard work, persistence pay, and not everyone is going to like your work. Afterward, remember that everyone's taste is different and we are not meant to please everyone.
♦ Think-Feel-Discover:

Any upcoming projects you are excited about and can share with us?

I am working on dropping a few new pieces. This collection will be ready soon and is called MODERN DAY NOMAD.
♦ Think-Feel-Discover:

What's your motto in life?

There are no Mistakes, Only Lessons.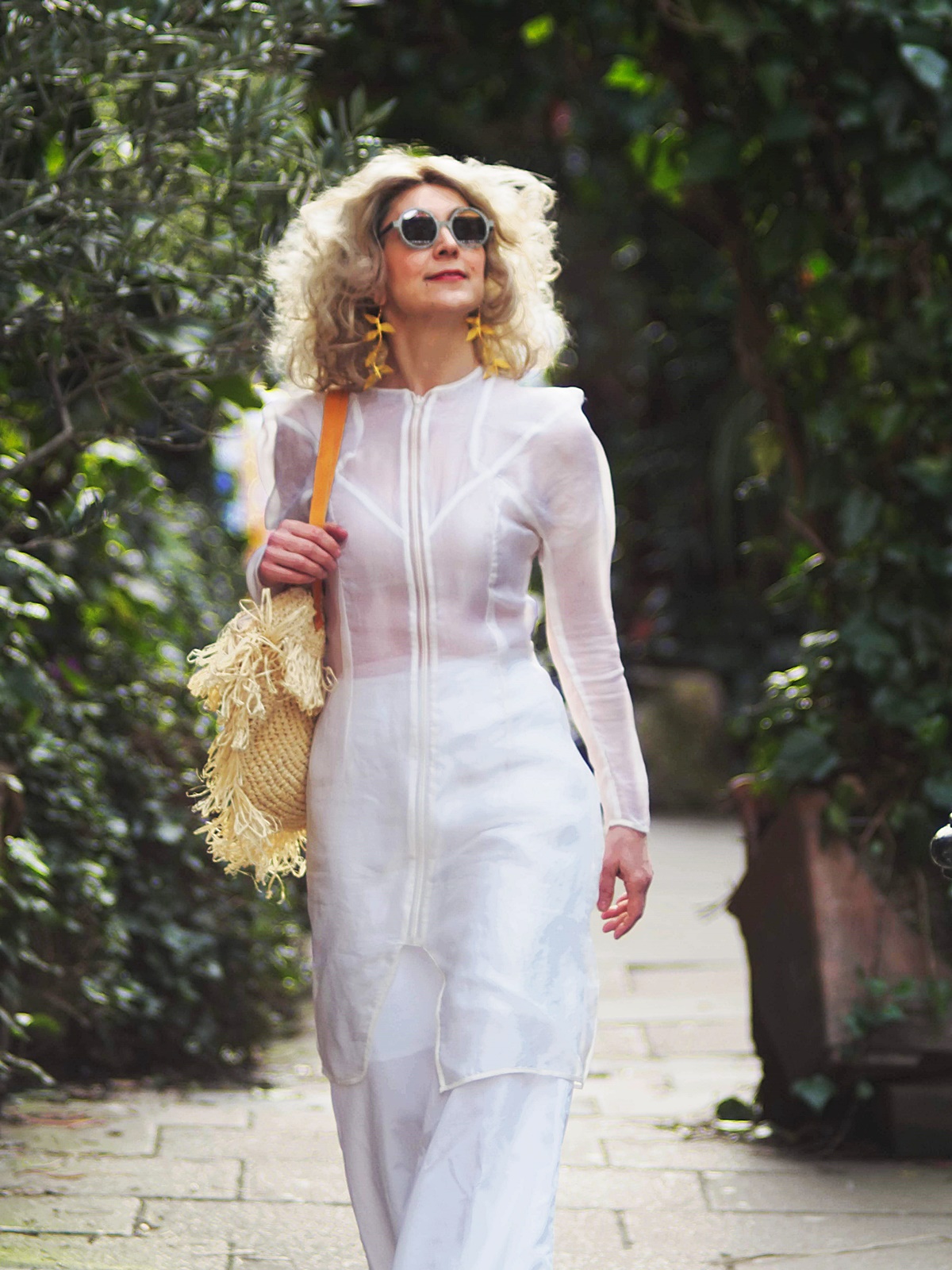 Street Style Fashion with Brenda Lukwago at London Fashion Week, Feb2019
Website www.brendalukwago.com
Styling by Chrysanthi Kosmatou, Think-Feel-Discover.com
Earrings designed by Chrysanthi Kosmatou & Made by Kosmimaarzanto
Sunglasses by Optika Pismopoulou
Bags by BmB Bamboo Bags   
Photo credits by Antony March, Instagram antony_march
By Chrysanthi Kosmatou, March 27/2019