The only New-In Pieces today you need to be feminine and shine during London Fashion Week 2019. However, do not miss it now.
Be feminine is always my desire to play with light and shadow. I love transparency, modern materials, and fluidity for my style during London Fashion Week. Textile is the key to shine. Let materials to speak. Shades of pink, red, cerise or coral, can become hot for your style. Our femininity is coming to shine.
Contemporary florals, digital prints are so beautiful and feminine. Use the transparent and be unique. Choose to wear long skirts or dresses and emphasize your feminine side. Celebrate your feminity. That is the new elegance. Tailoring looks with comfort to introduce our delicate silhouette. Think about it: Tenderness and strength are your ultimate way to shine. I won't miss it!
♦ Black Tuxedo:
♦Handmade skirt with embroidered flowers:
♦  Sunglasses: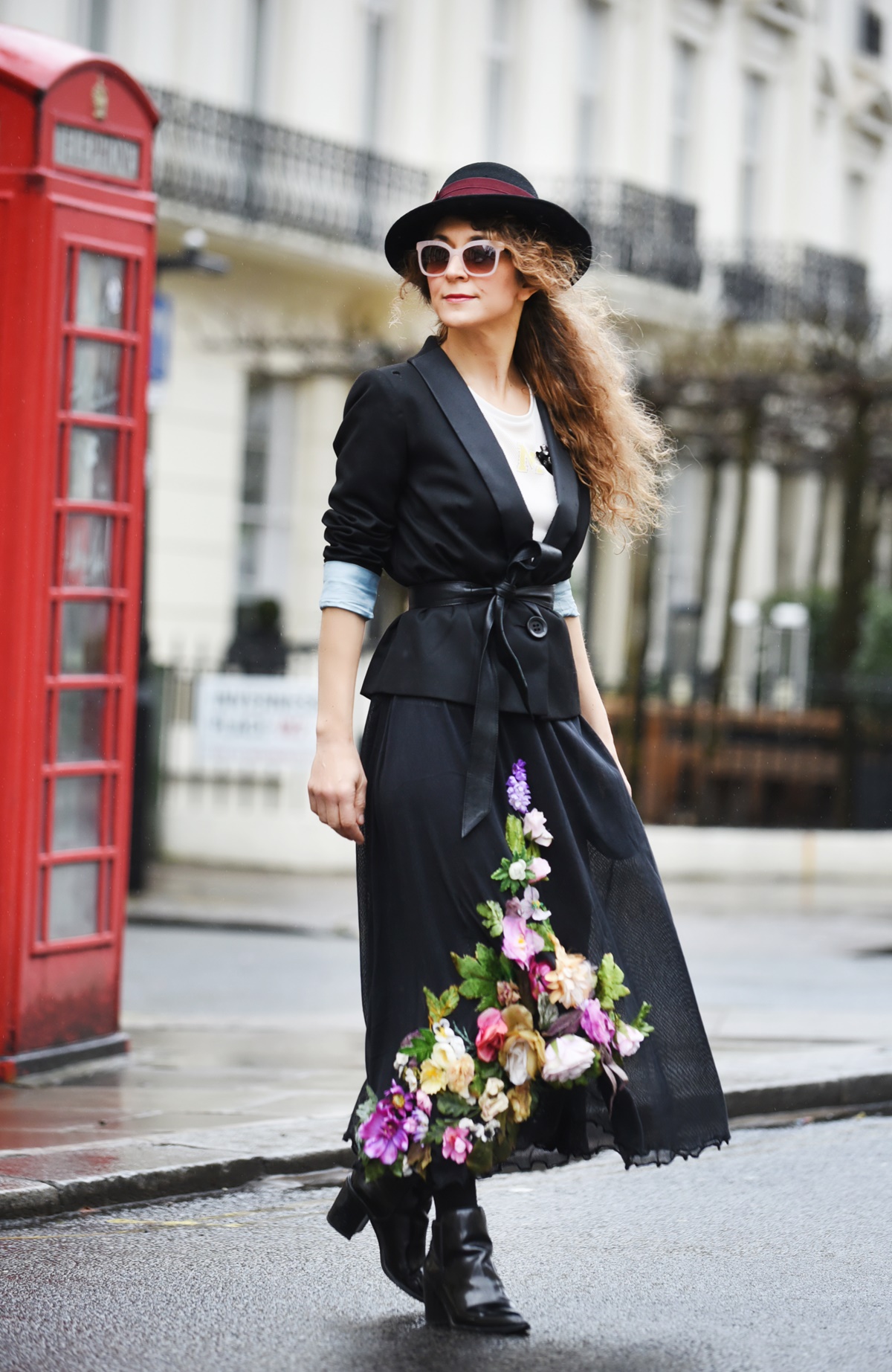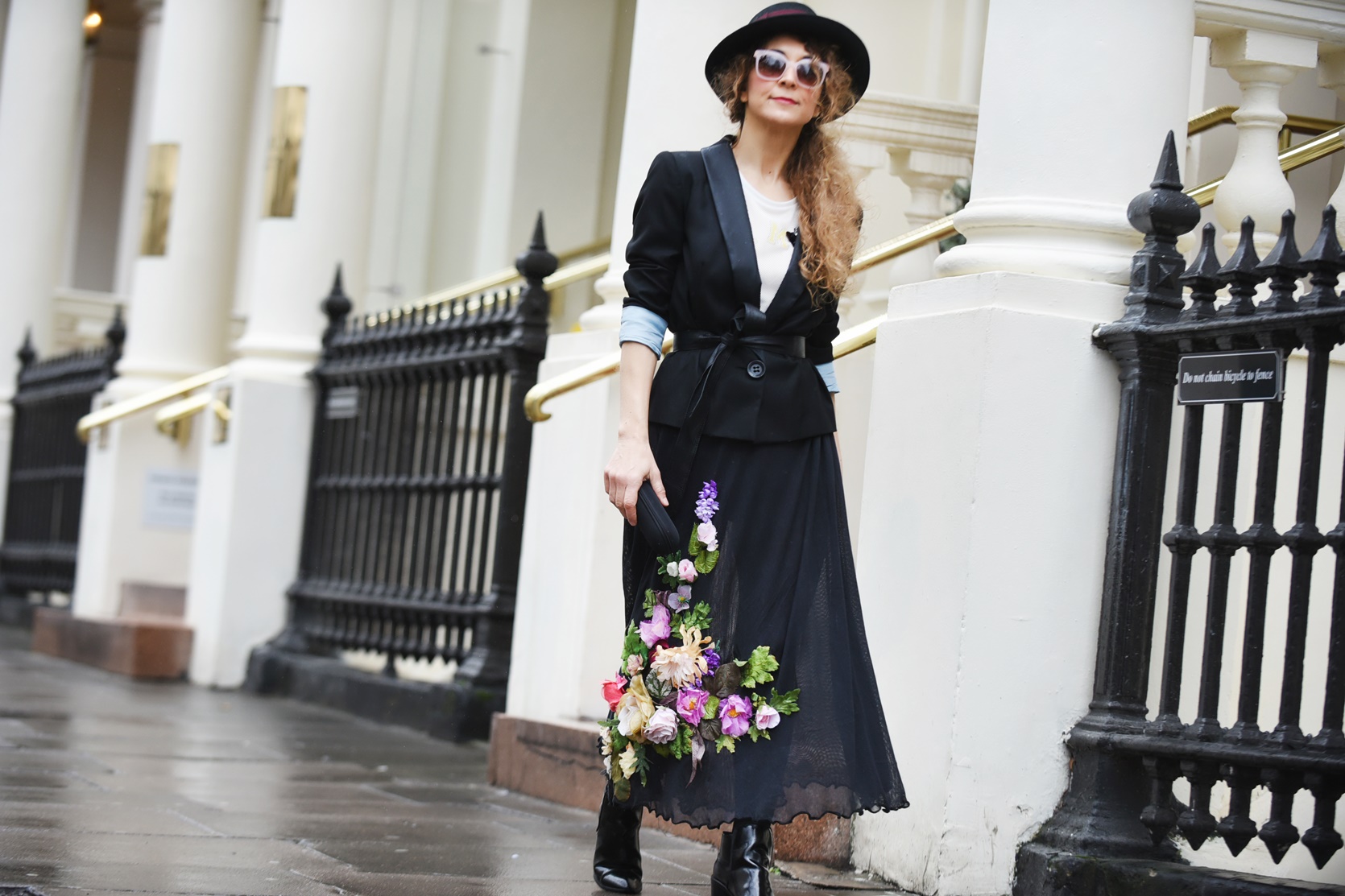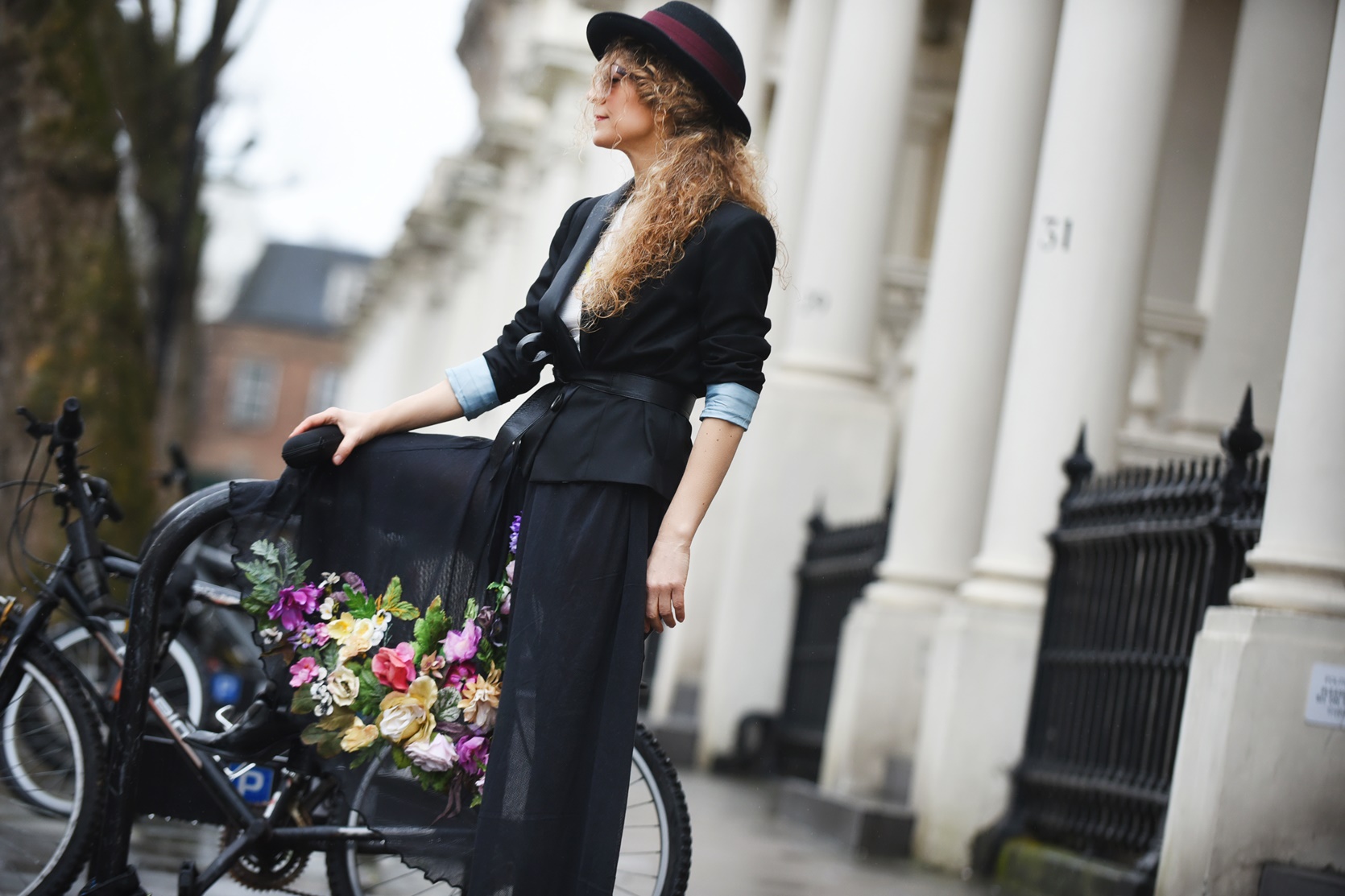 How to be modern and sophisticated from the pieces you never thought to wear? Discover your street style now.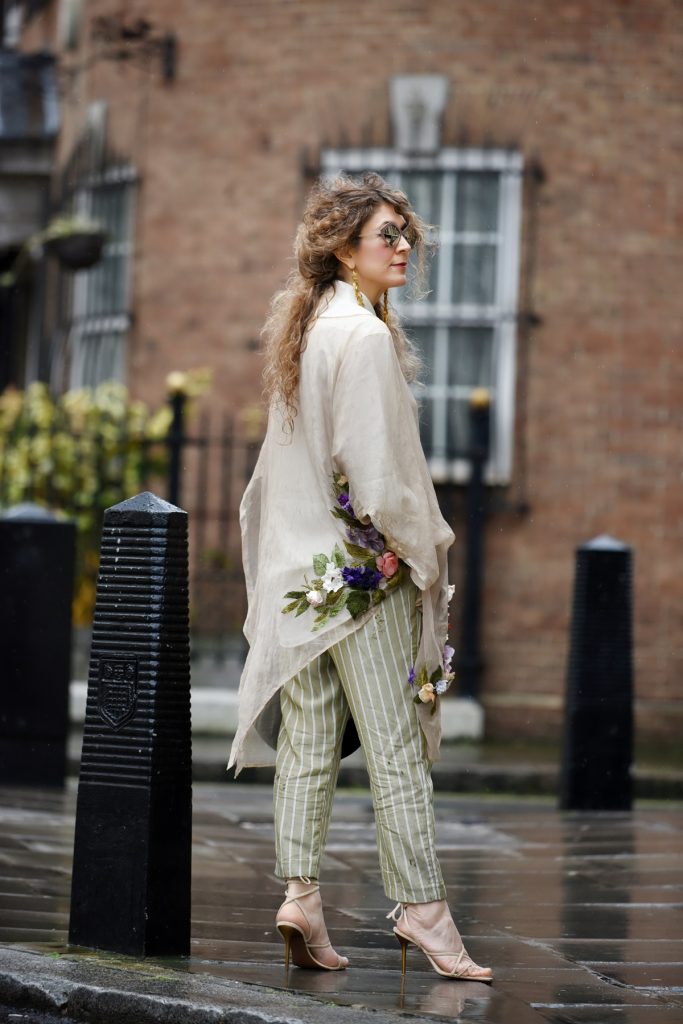 Be sophisticated and luxurious is the main message in London during London Fashion Week. It is all about a fresh look to design and love for the detail. Simplicity becomes the protagonist with a focus on the fabric. Both matte and polished are super sophisticated and inter-seasonal. Fluidity is the contemporary expression of elegance. Pleated skirts, fluid trouser suits, tulle dresses, pleated fabrics allow you to look stunning.
Embrace volume and balance your shape. Choose to look fresh and modern. Simple Shapes, belts, fluid slim-line skirts deserve your attention. Let's not be afraid to enjoy our feminine side and invent new forms. For this street style, I choose the kindness of navy, grey, white, black, or indigo. It's about tranquil beauty and quite color harmony.
Neutrals and colors in close tones become the expression of your modern sophistication. The effect is super delicate and feminine.
♦Handmade chemisier with embroidered flowers & Jewelry:
♦  Sunglasses: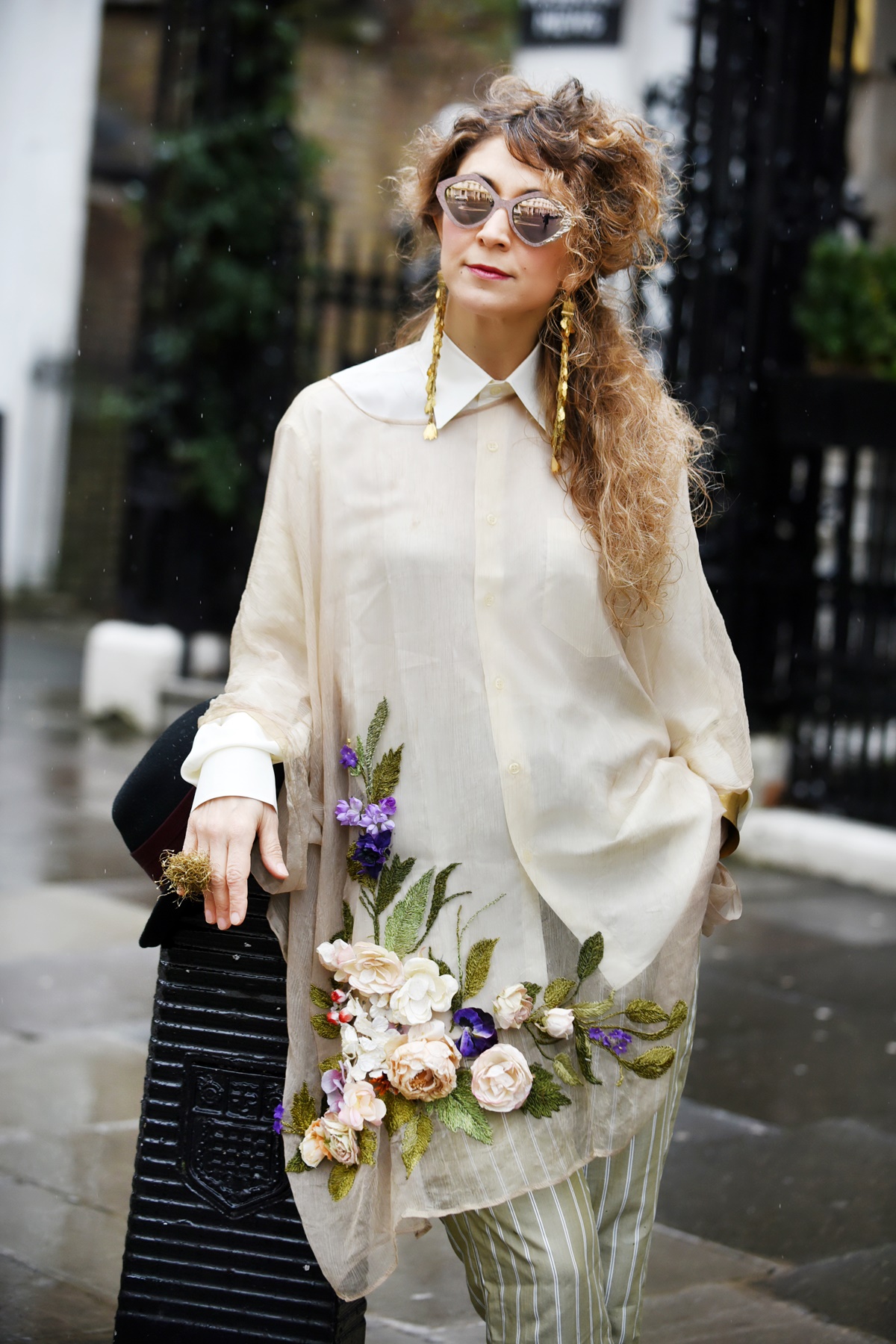 Street Style: The only 3 new Look from London Street Fashion You need to know.
Styling by Chrysanthi Kosmatou, Think-Feel-Discover.com
Photo credits: Bill Patrick Photography
By Chrysanthi Kosmatou, Tuesday 9/2019.