Which are the Top comic fashion trend to know today by the Fashion Designer PanaJiotis Thanos? Already, the only color trends you need to see now for 2020-21. Stop for a minute to discover it.
Be a your-own hero and be unique. That was the first thing I was thinking during my recent conversation with PanaJiotis Thanos. A brave upcoming Greek designer who created his comic fashion trend. Now that brands have to surprise their customers with innovative new products, there is no dought that self-expression in fashion is a priority. Innovation is a necessity. However, to go forward is a personal option which pushes boundaries and offers freedom to create for the future. The PJ Thanos comic design has to do with 2020 – 21color inspiration. In my eyes, it's an unexpectedly fresh idea to discover color's creative energy through fashion comics.
Afterward, who is PanaJiotis Thanos the designer today? Still, how and why did he discover his love for fashion design?
PanaJiotis Thanos grew up in Itea Fokidos, Greece. His love for the village brought him in touch with the traditional techniques of construction. But,  Art is the main reason for PJ Thanos to discover new design techniques. Firstly, he studied political and photography, but fashion is what he was born. Secondly, he has been working in the fashion industry for the last four years.
Today, he is a trainer at the school where he finished the Bespoke – Couture – Bridal, Avioti Fashion ED section and also as a journalist. His inspiration starts with the cartoons and superheroes of comics. In the same vein, With a group of people and friends, they are engaged in the production and creation of short films and clips, a way of creative expression and search through all forms of art, with emphasis on clothing, make-up, video, and photography.
In sort, his immediate plans are the creation of the sewing house he has dreamed of as well as his blog.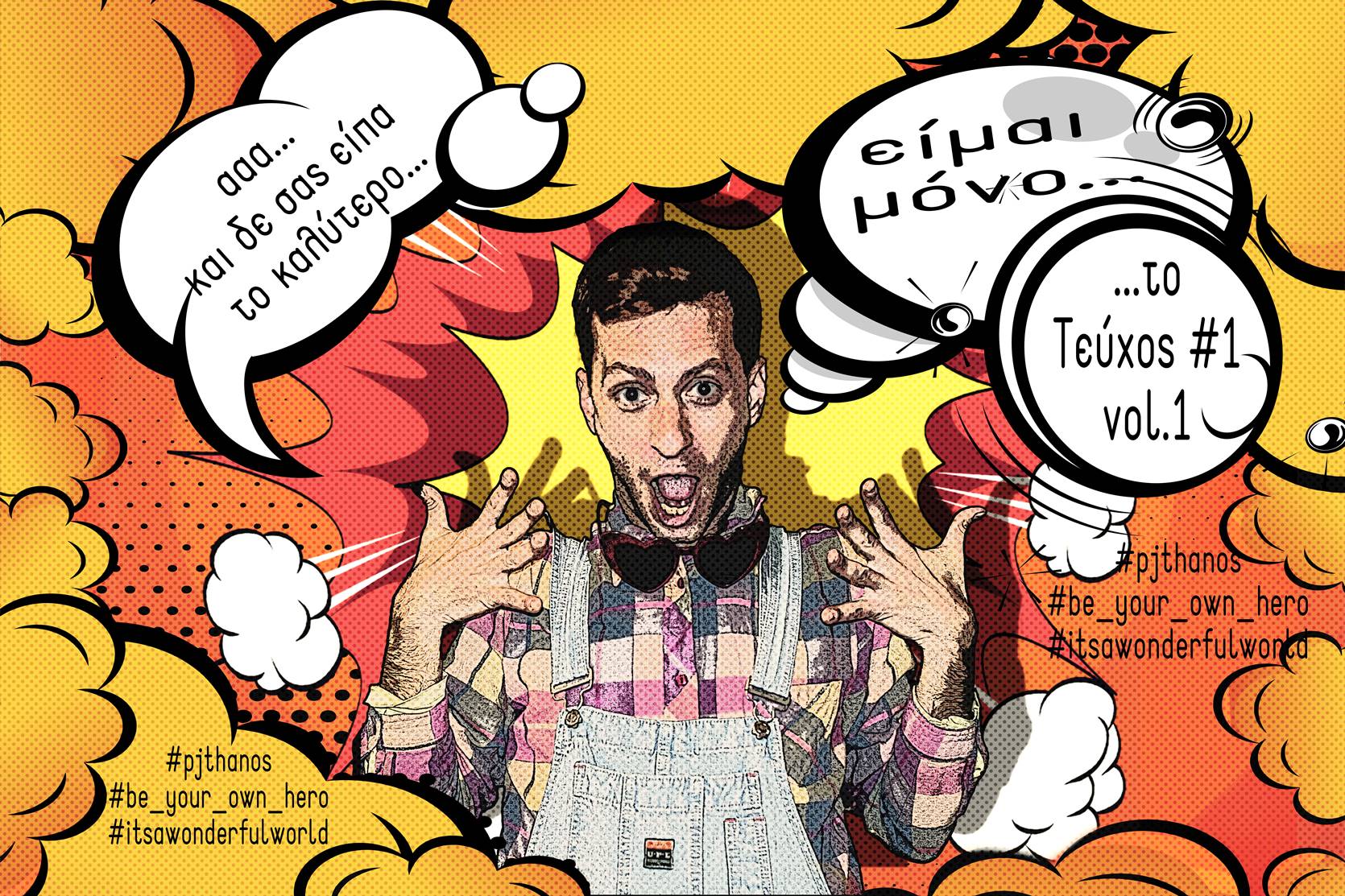 Which are now the Top comic fashion trend to know today for 2020-21 by PanaJiotis Thanos? Above all, modern colors have always the power to inspire you soon.
The Top comic fashion trend to know today rediscover how colors sit together. There is a secret power to take a brush and start to paint. Sometimes you have to be your hero to reflect the mood of transformation and diversity. PJ Thanos divide colors into those that are intense and others that are quieter. Above all, colors for 2020-21 through the designer's creative imagination are highly flexible.
Reds and oranges reveal his dynamism. The purples evoke a feeling of mystery. However, the blues provide a link to the past. The greens offer calm and reveal new radical ideas. New solutions, new fashion stories, in directions we haven't imagined. PJ Thanos world is a mysterious world, in deeply saturated colors. Midnight blue, rich russet, turquoise, and green capture our attention. The telling of his personal stories loves purple, pink, yellow, and hot orange. It's about joyful brights in unique expression for 2020-21.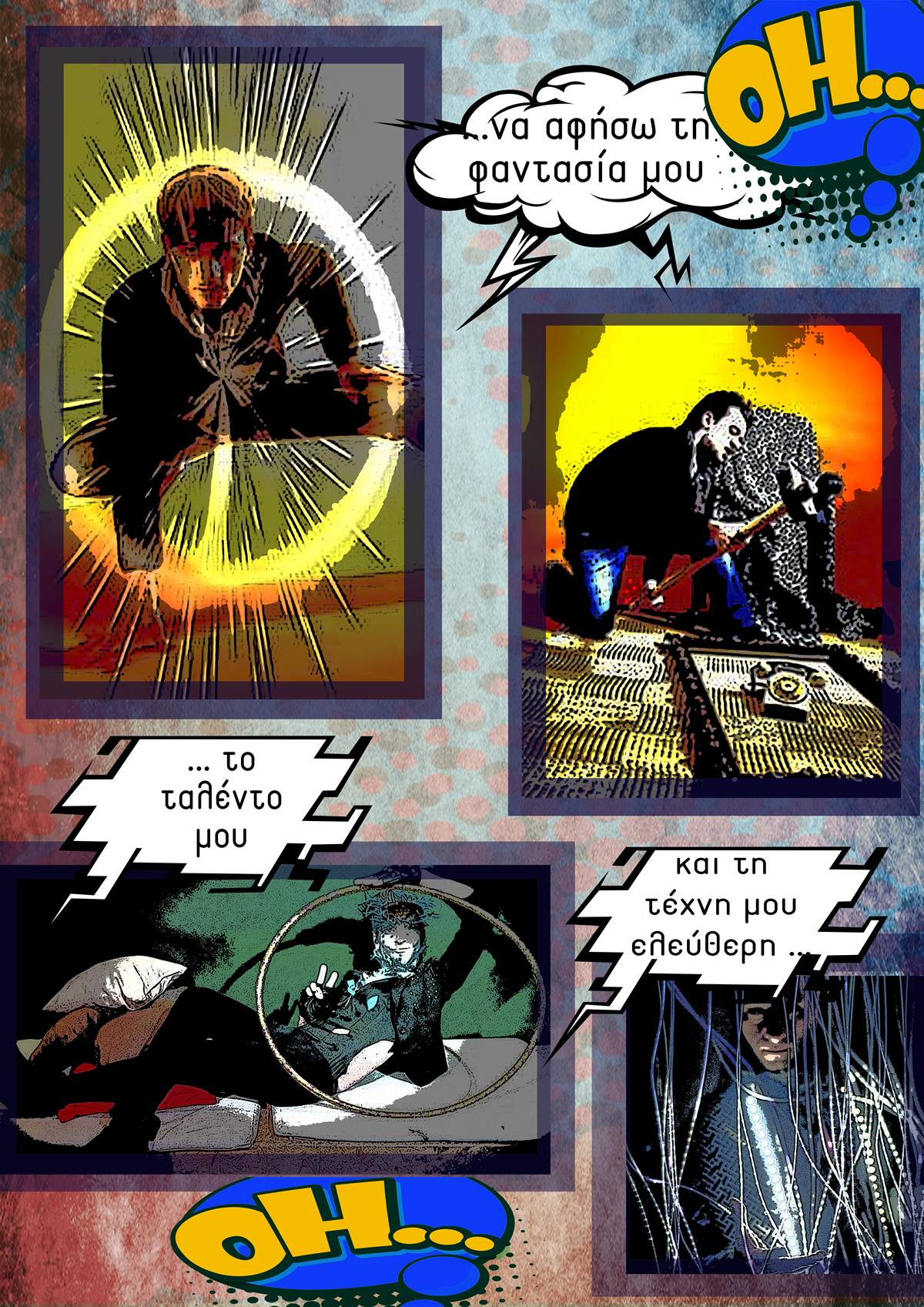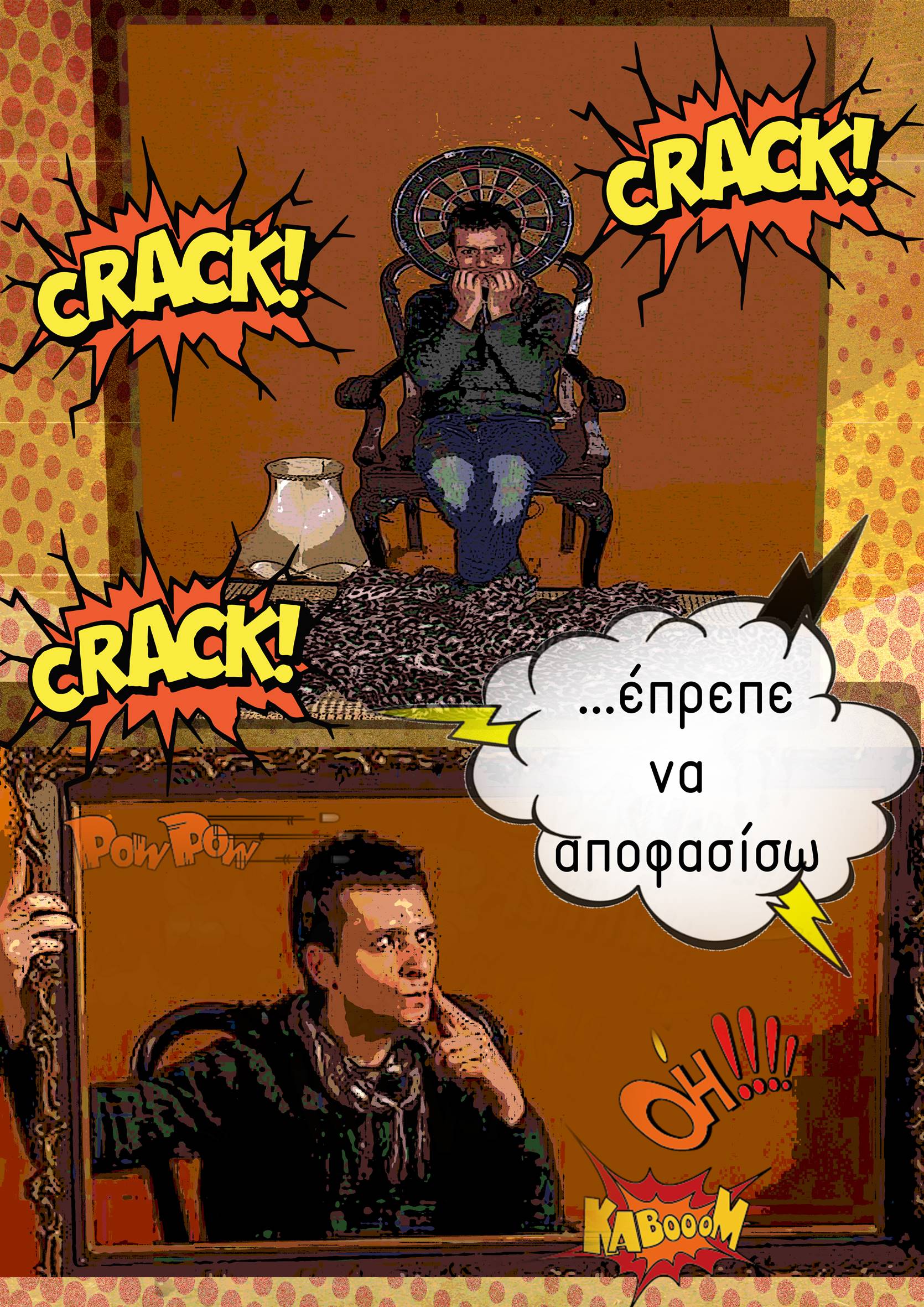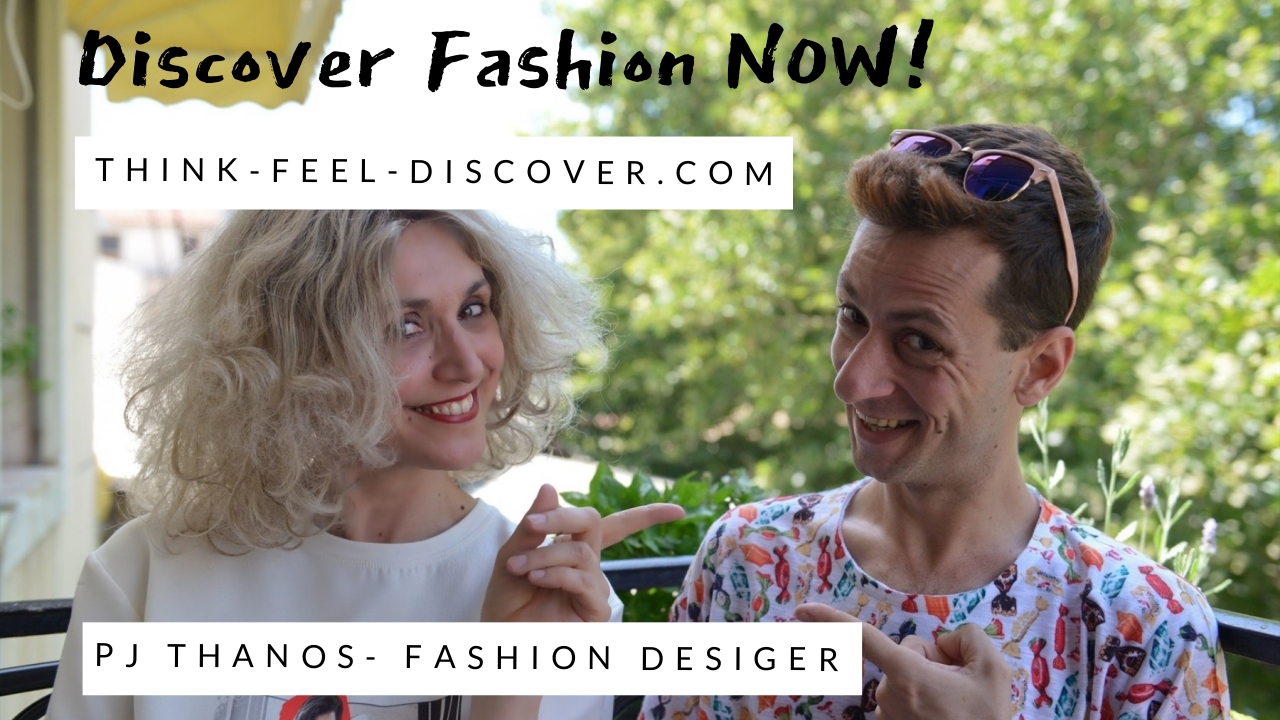 Photo credits: Facebook @Chris Tourlakis
♦Fashion Interview♦
PanaJiotis Thanos, Fashion Designer

♦Think-Feel-Discover:

When and why did you decide to get involved with fashion?

I used to be a civil engineer. One day I decided to quit my job. I came to Athens, and I followed my dream. I studied fashion in 2013. In 2019 I started my own brand. The main reason I got involved with the fashion industry is that I love to sew. However, I only do tailor and sur mesure. Creating in fashion is my passion.
♦Think-Feel-Discover:

Where did you study fashion? Can you tell us a little of your studies experience?

I studied fashion at Avioti Fashion ED, where I also studied, haute couture – bespoke – wedding dress. Since my graduation, I am a teacher in Avioti Fashion ED. The experience of teaching fashion is amazing. It always keeps me alert. Especially constructions such as bustier, crinoline, corset, and sewing lessons are my favorite. In the same vein, I love the technique of moulage and drapes.

♦Think-Feel-Discover:

Where do you get your inspiration as an artist?

I get inspired from everything around me the comics and the superheroes of Marvel 8 DC. Mostly through the comics and the superheroes of Marvel & DC Universes, our feelings, and human behavior and from the people around me, from my childhood and then everything else. I can even see a rock or the sky or a tree and can create a collection out of nowhere.
♦Think-Feel-Discover:

What does fashion creativity mean to you?

It means expressing yourself, let your fantasy become a reality, through passion and construction. It's a creative process. Every idea becomes an art of work. For me, Art and Fashion come together.
♦Think-Feel-Discover:

What is the motivation to present yourself through comics? How did the idea begin? Have you designed by yourself or in collaboration with other artists?

Comics, superheroes, and cartoons of the '80s and '90s have been a source of inspiration for me since I was a child. I love the retro culture. I want to show to people that everyone can achieve their dreams through hard work. My work and my life story, in a new age comic that I'll always share to people to every presentation of my work and not only. I created by myself with real photos of me. Concerning the right tools of Photoshop, I had the opportunity to collaborate with a graphic designer friend, Lila frenini.
♦Think-Feel-Discover: From where did you draw inspiration for the colors, design, and the artwork of your comic?
As a teacher in a fashion school, I analyze the trends for men's fashion. However, I have information and knowledge about colors, design, shapes of the years 2020-2021.
♦Think-Feel-Discover:

Are you going to continue to tell your story as a designer through a comic? What is the next step in your creative imagination?

The comic will also be published a little bit later. For now, it is available in pdf. My vision is to inspire others to follow their dreams. It's like a heroes world, and when you do something successfully once, people will want that from you. And when you talk about your life and through your heart, responsibility becomes greater. The next step is my first official runway show.
♦Think-Feel-Discover:

Are you ready to launch your fashion brand? Can you tell us about your plans?

The launch of the comic took place at a fashion installation at NGFL 6 which was great. I'm currently working on the creation of my atelier. I'll present the second volume of the comic and my first collection in September at Athens Exclusive Designers Week. From 2020 the comic will be published every two months.