Share this
Which are the only 3 new Look from London Street Style You need to know today? Afterward, Discover now the best items on your list.
There is a lot of happening this season at London Fashion Week. The street style keeps on prototyping in London. In my eyes, this is a celebration of personal freedom. Meanwhile, the real street style remains central. However, there is no time to lose. London Fashion Week in September is coming. Reinvent your way to dress, let your imagination free and above all be original, openminded. Fashion Style has no limits. It's the inner strength of fashion. People of daily life always are coming true. Looking at a new way to express myself, I realized that our lifestyles and habits make us be in action. It is about a new approach in life. However, it's about a desire to live in harmony with nature and technology.
Casualwear is for me the forefront of all this change. Awaken my style means to throw out the rules. What can be worn, when and where is not my priority anymore. There are no limits to be spontaneous and let creative thinking lead the way. Express yourself now is my message for your best Street Style during London Fashion Week. Let's discover it.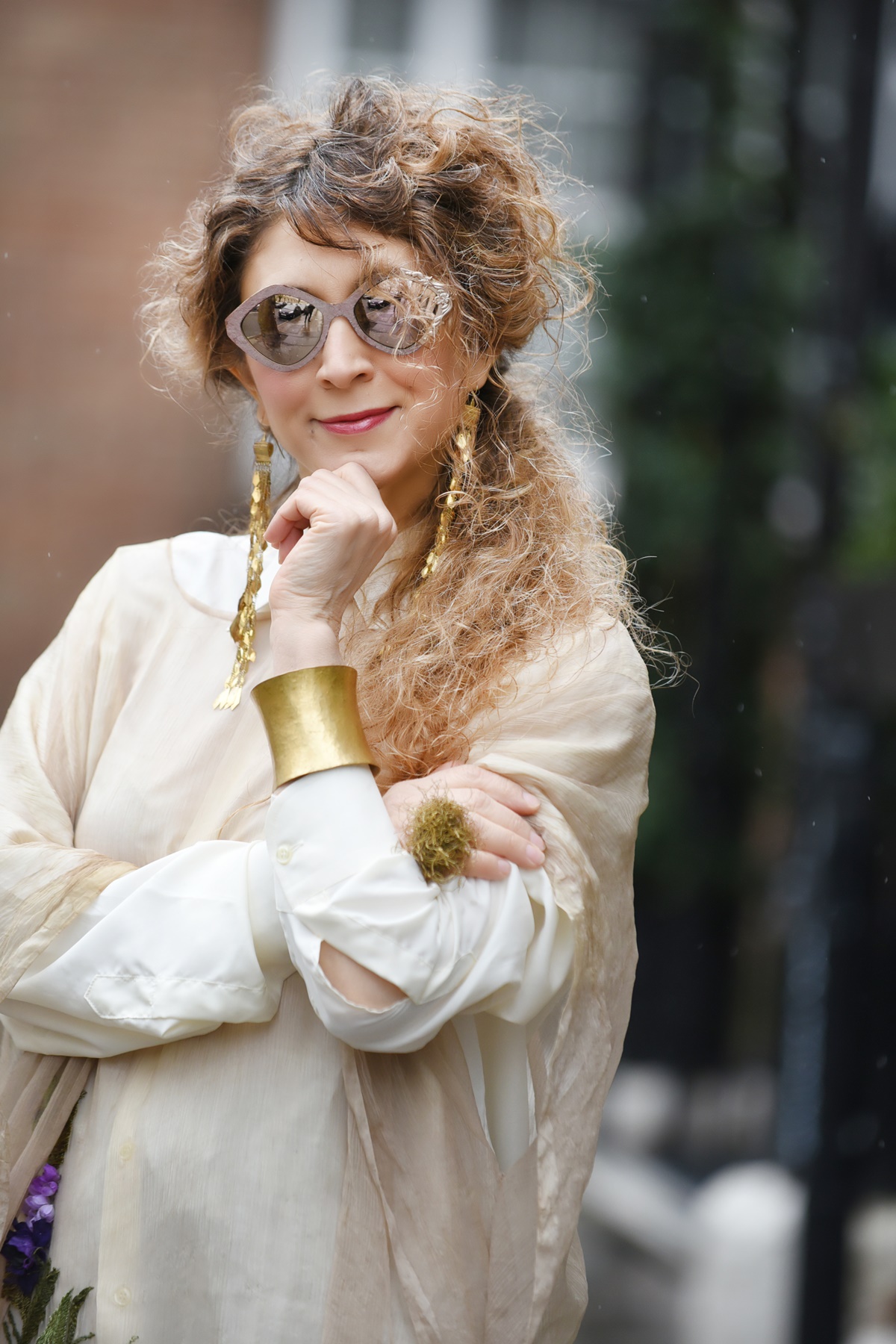 The only street style pieces you always need to know about this September during London Fashion Week 2019. Here what makes you unique.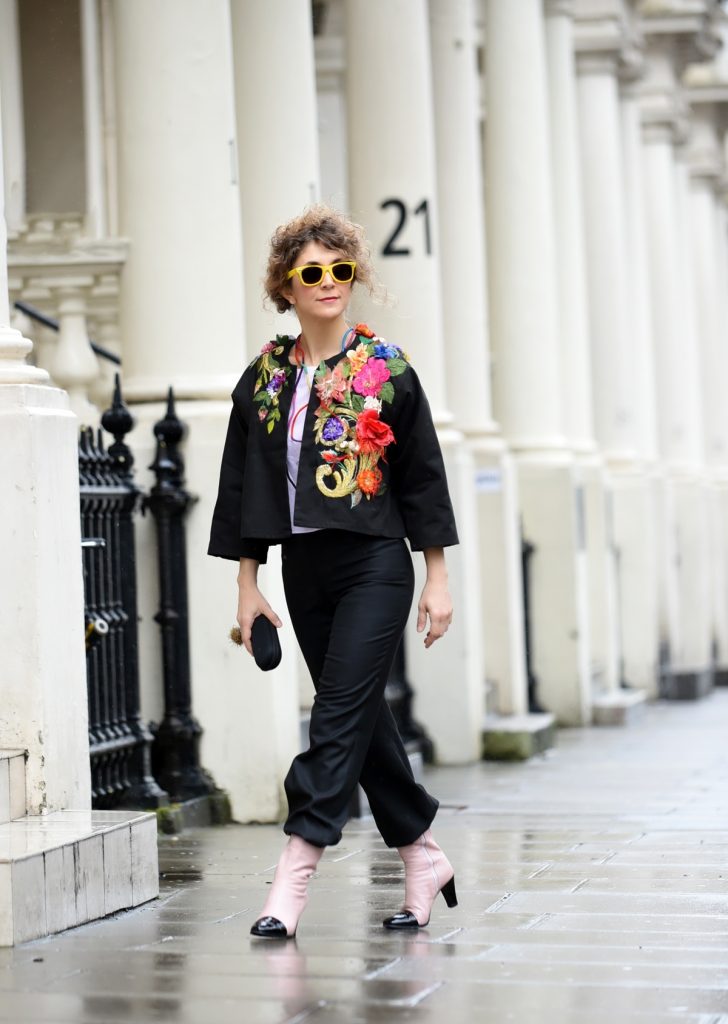 I love to use my body as a canvas to express myself. Bright colors are the real expression of my style. It's about emotion, love of what I wear, and energy. Have fun, mix it up, and be eclectic. It's not time to be shy. Above all, it's time to say it loud: Look at me!
The more random it is, the more refined it is. Trust me and listen to the street revolution. Think about bold logos, floral jacquards, and checks. Use fashion as your way of expression.
Just do it! Accidental mixes of bright colors become the modern patchwork of your style. Why not? Bring the change in your aesthetics now.
♦Handmade jacket with embroidered flowers, jewelry:
♦Black Trousers:
♦ Yellow Sunglasses: