The latest London Fashion Trends 2022 that we'll all actually want to wear this September.
Today, London Fashion  Trends is all about creating looks with high energy. In other words, when I visit London, I update my knowledge of street fashion. Likewise, for my London Fashion Week Street Style 2022, I let my imagination free to reinvent the British Street Style. What clothes to wear now? What are the latest fashion trends in London?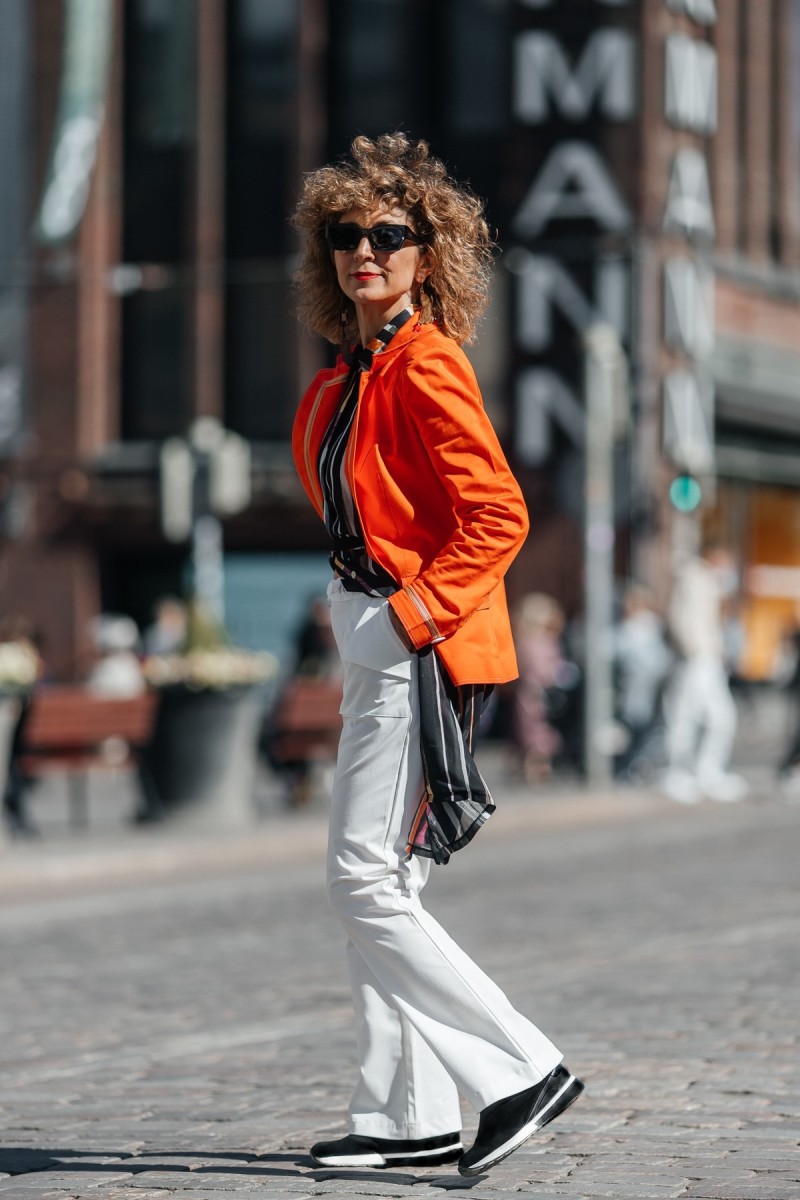 ♦Photo credits: Instagram @ maria.knushevitskaya
Firstly, as editors, influencers, models, stylists, and buyers will make their way from show to show this September, London will surprise fashion. Secondly, I do love London street fashion as you can be you. Whether you wear a Chanel two-piece tweed suit or an oversize multicolour jacket with sneakers, you are free to wear your favourite fashion week outfits. However, being in one of the world's most creative cities opens up a space where I am free to explore everything.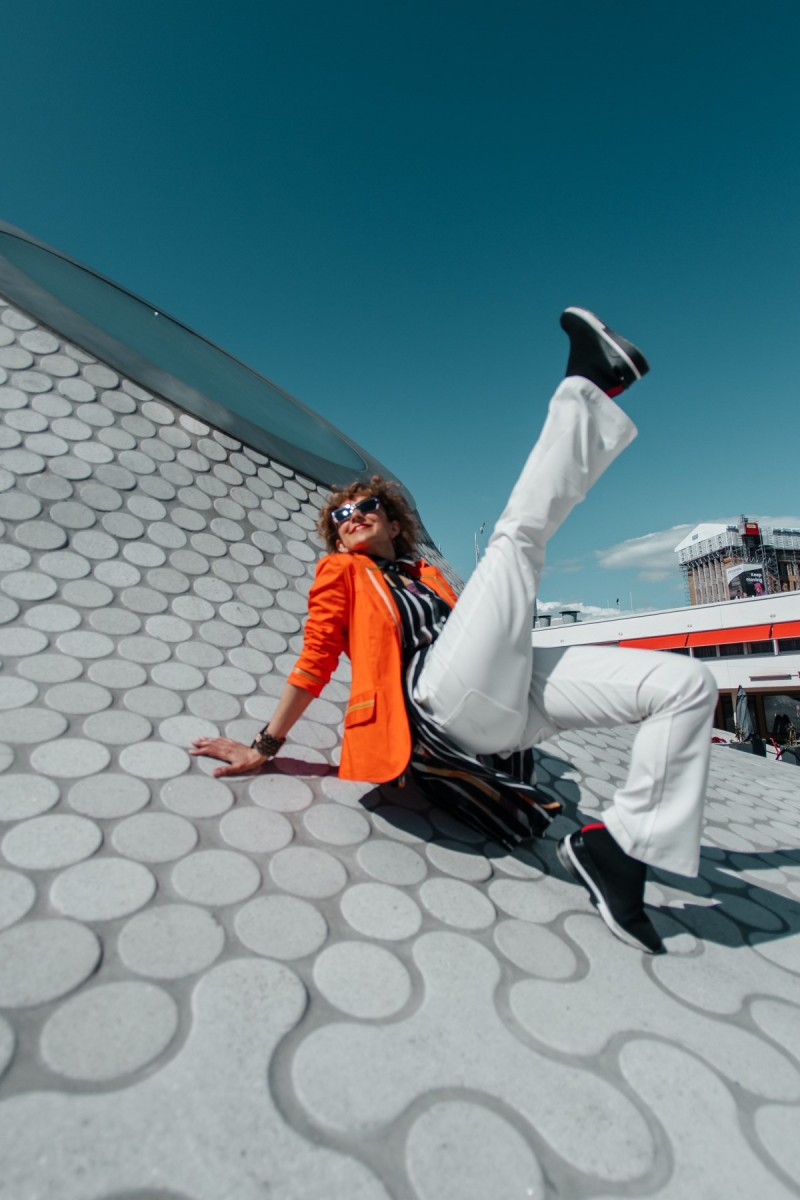 ♦Bright Orange Blazer, New 2022 Collection by Think-Feel-Discover.com
Still, open your eyes and see: which Street Fashion Style will catch your attention this September in London?
For the new London Fashion Week Street Style 2022, I started to create my first Clothing collection. My New Clothing and Accessory Collection is an inspiring dialogue where I tried to go beyond every expectation. Likewise, the Think-Feel-Discover.Com 2022 New limited edition Collection celebrates fantasy with a note of singularity.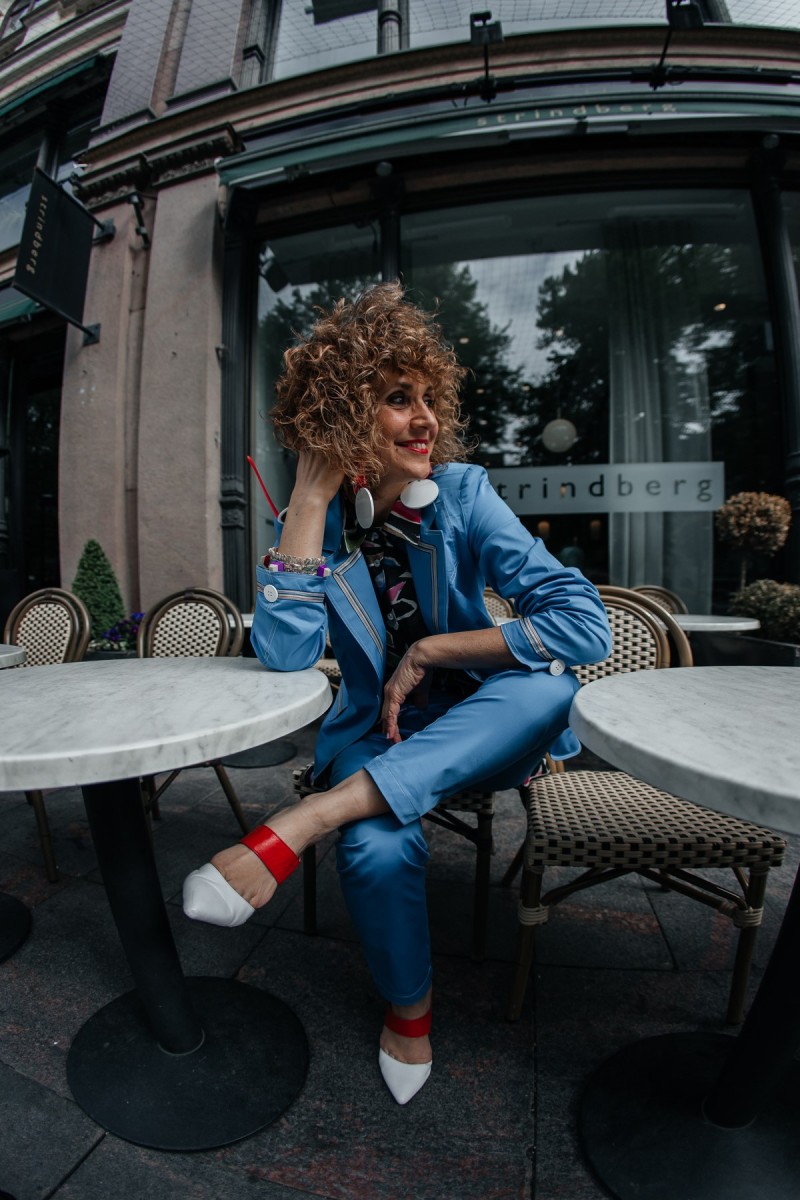 In other words, The new streetwear trends 2022 transform city wear and drive sportswear. Versatile clothes that never fail to disappoint during the London Fashion Week. Moreover, Delicious, sophisticated blazers in vivid brights will be the best street style to wear in an energetic, full-of-life city. In conclusion, a printed shirt dress will add some flair to your love for design. Here are five trends the most stylish people are wearing in London nowadays.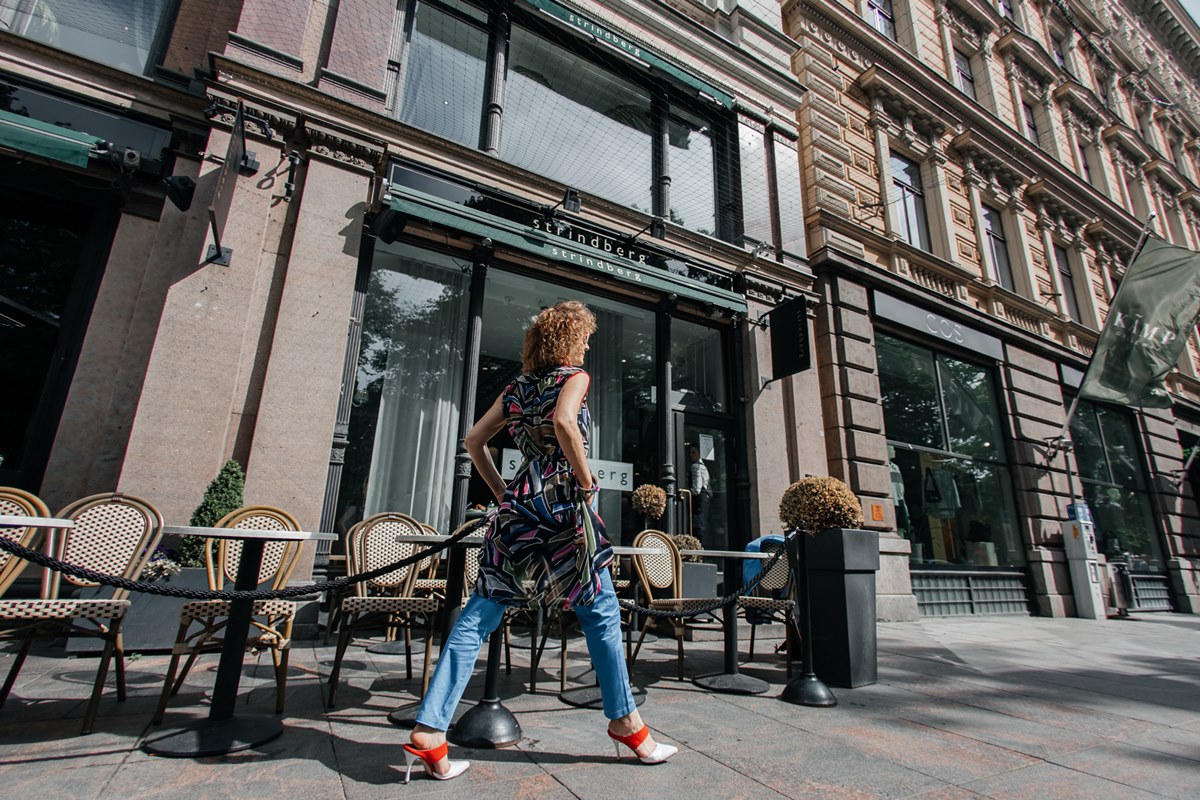 1)The Bright Blue Blazer is now the best blazer colour to wear and feel ultra-modern in London.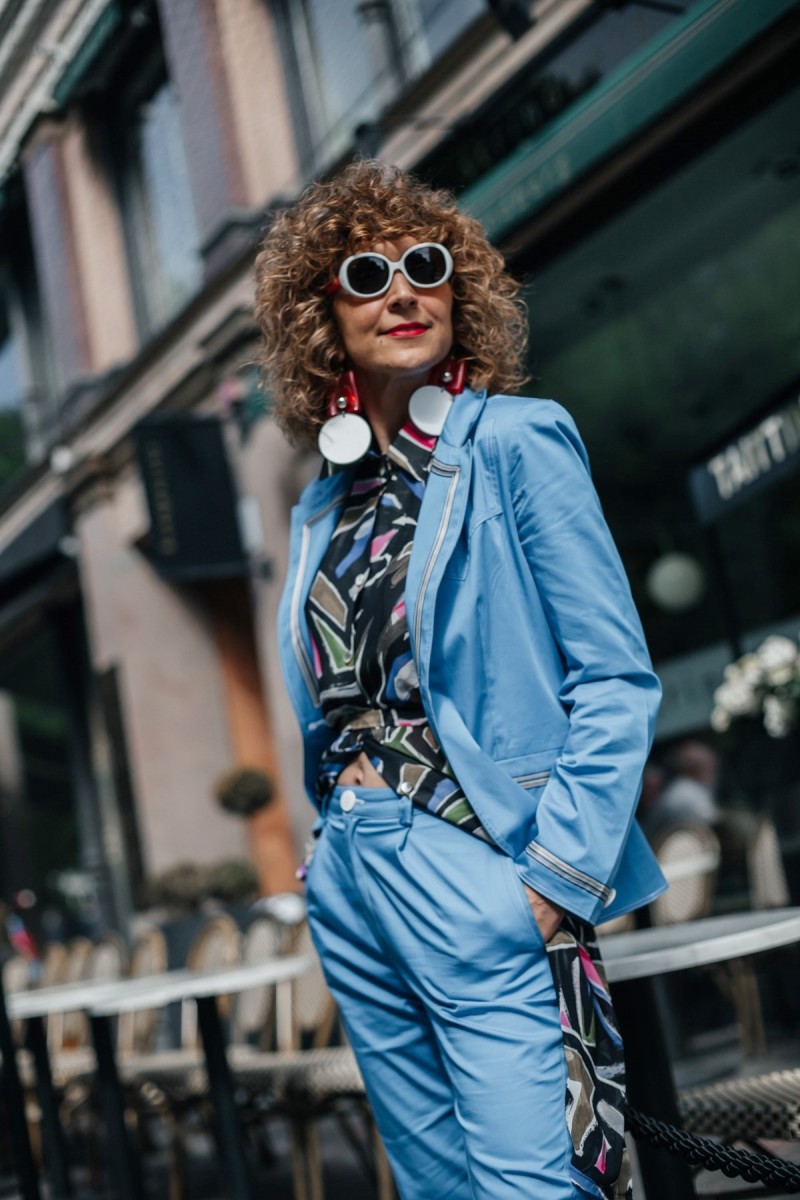 ♦Bright Blue Blazer, New 2022 Collection by Think-Feel-Discover.com
Already, The Bright Blue Blazer creates an ultra-modern look and feel. 100% pure Italian cotton fabric updates the classic blue blazer. Moreover, Lightweight and versatile, the Think-Feel-Discover.com blazer in this vibrant blue shade becomes the ideal outfit to convey a sense of self-expressionism. Finally, an original combination of bright blue colours with stripped shiny ribbons creates an eclectic look.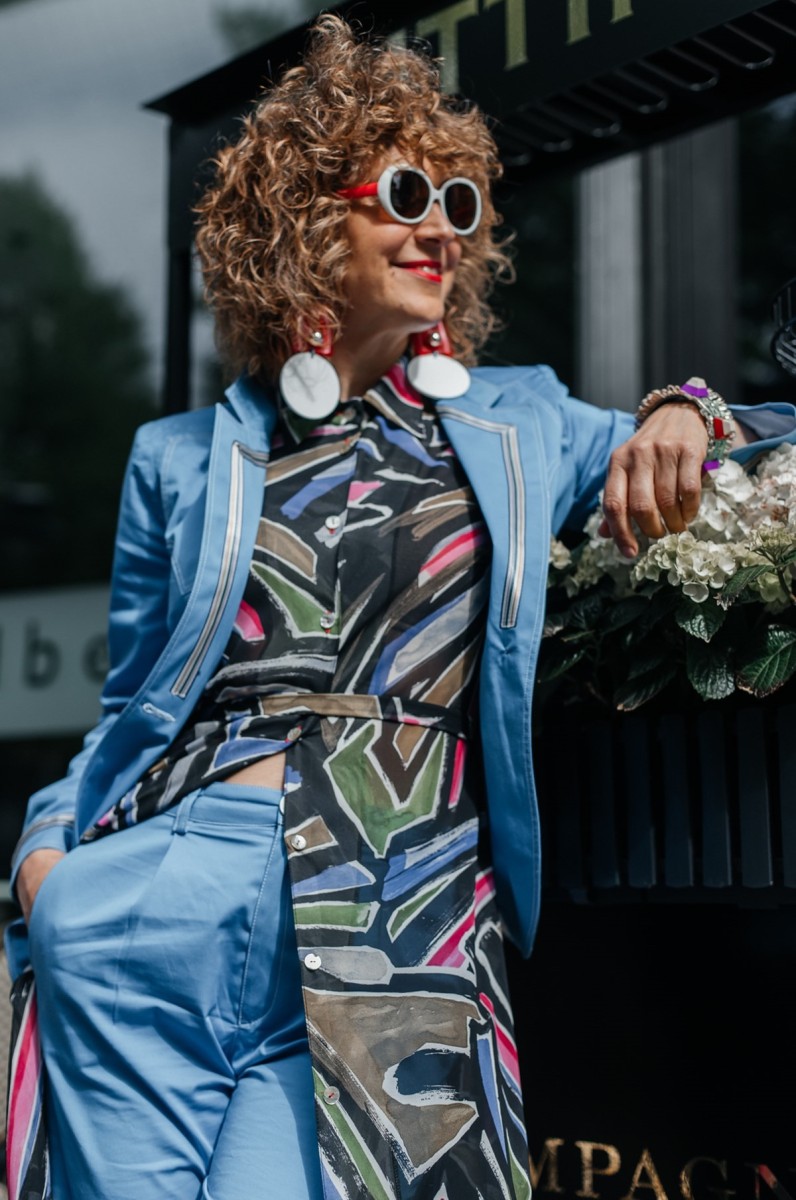 Try it in an eccentric top-to-toe look with straight-length trousers and colourful mules. Afterthought, The contemporary bright blue blazer with stylish shoes in white or red will always make your outfits for London to be exceptional. However, make the change today. Start to wear this blue blazer outfit in summer or winter. Finally, Trust me: it will never go out of fashion! What if you are thinking about modern British street fashion? The blue blazer combination is one of a kind. A must-have item to wear in every wardrobe of London Fashion Style.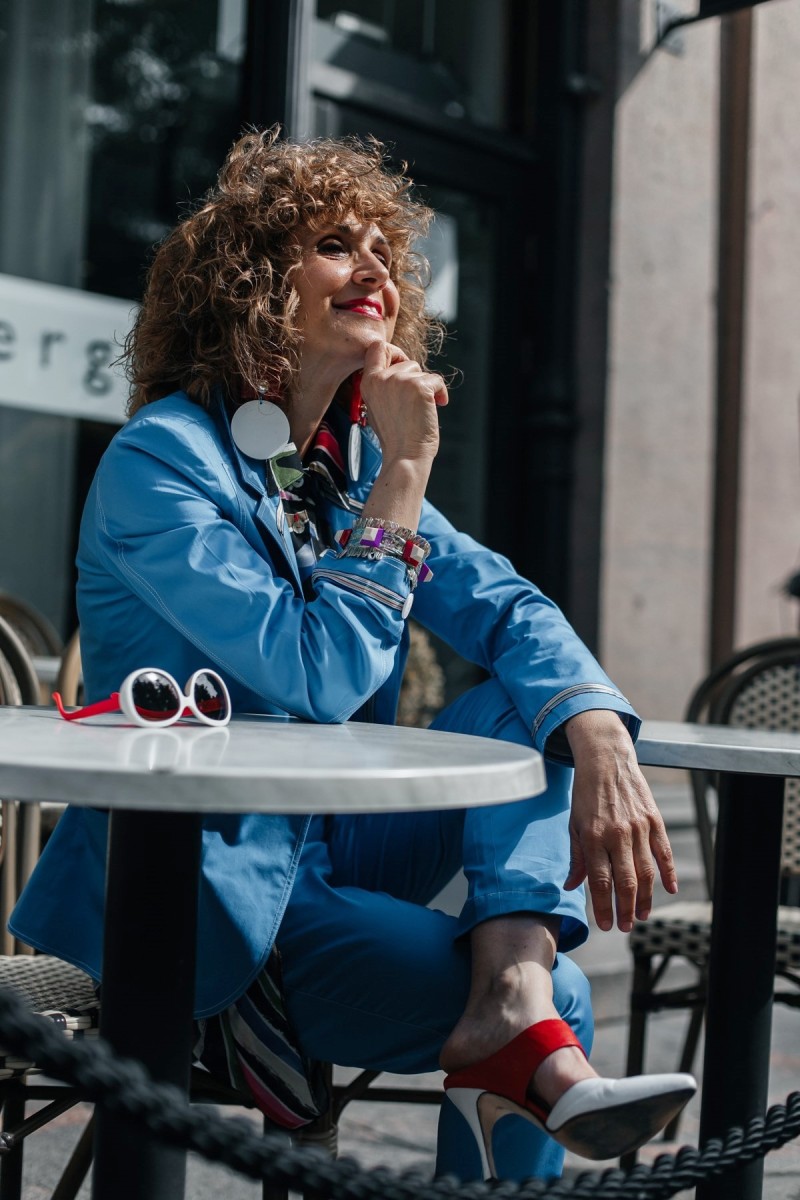 2)The New printed shirt dress. What colour shirt dress goes the best today with a blue blazer for the best London Fashion Week Street Style 2022?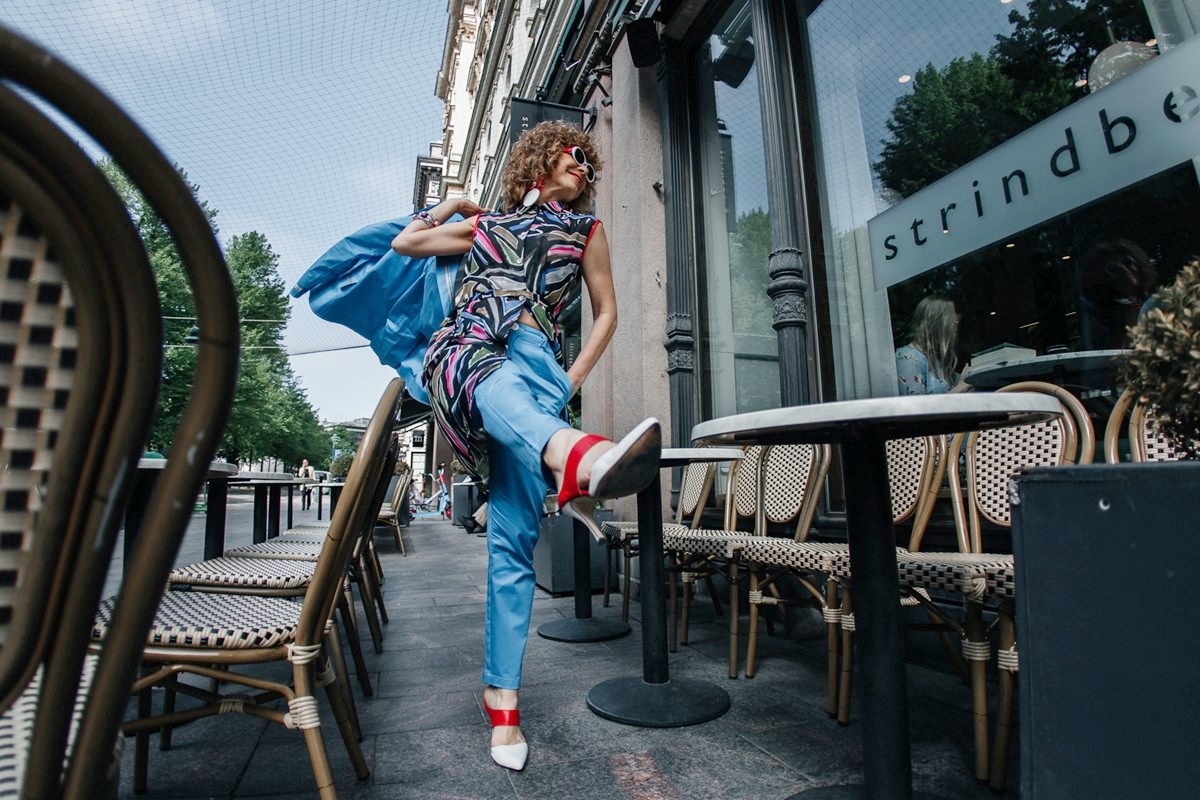 Today, I remember thinking about the new shirt dress looks at alternative ways to adapt. Likewise, abstract prints make this shirt dress outfit feel much more exciting than just a classic white shirt dress. However, The adjustable tie-waist adds dimension and ties in a pretty bow!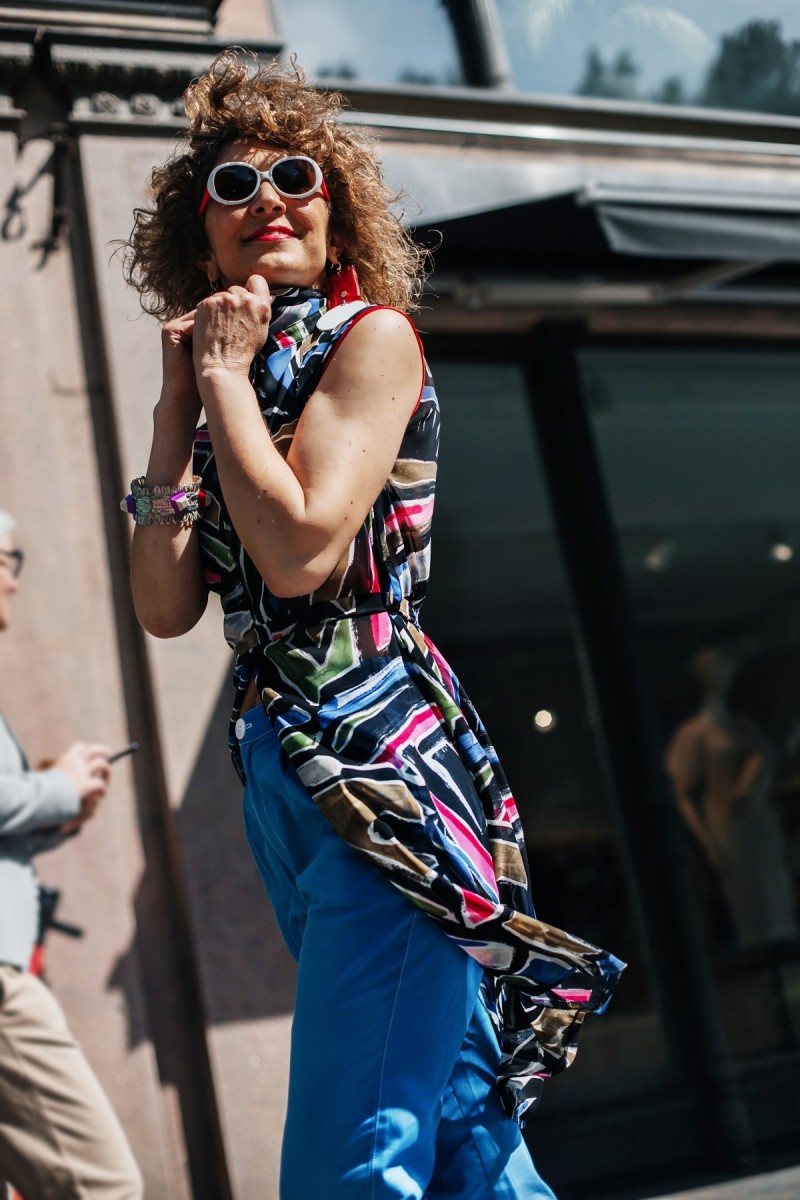 For my London outfits, it looks so flattering to wear with bright blue straight-leg trousers. Free as the wind, the Think-Feel-Discover.com printed button-down shirt becomes a classic piece that every woman should own.
Firstly, I styled it with statement-long earrings, cuff bracelets, and white oval sunglasses. Secondly, the collar and buttons elevate my shirt dress outfit. Most importantly, it will become a staple in your travel wardrobe, no matter the destination!