Which is the new Spring/Summer 2019 color trends forecast? Afterward, how does color approach today our aesthetics, and has always the power to offer us energy? Above all, awaken your everyday Summer style now.
I love to talk about Spring/Summer 2019 color trends forecast. It's not about traditional trends or strict codes. In my eyes, It's about freedom of choice, authenticity, and real clothes. We invest time and energy in watching the online style guides. Finally, what does make a color or design personal? This season I felt the need to be close to Nature. I wanted a connection to the things and colors that they are close to my skin. This freedom to express individuality attracted my attention.
However, it has to do with balance. Likewise, I focused on this quiet story of fabric or material. The emphasis is on the modest creating, a calm mood to embrace nature. Play with warm neutrals, and rich accessory details was a spontaneous thought that I would love to share with all of you in this article. In the same vein, I would like to receive your comments and start a real dialogue about Summer outfit ideas.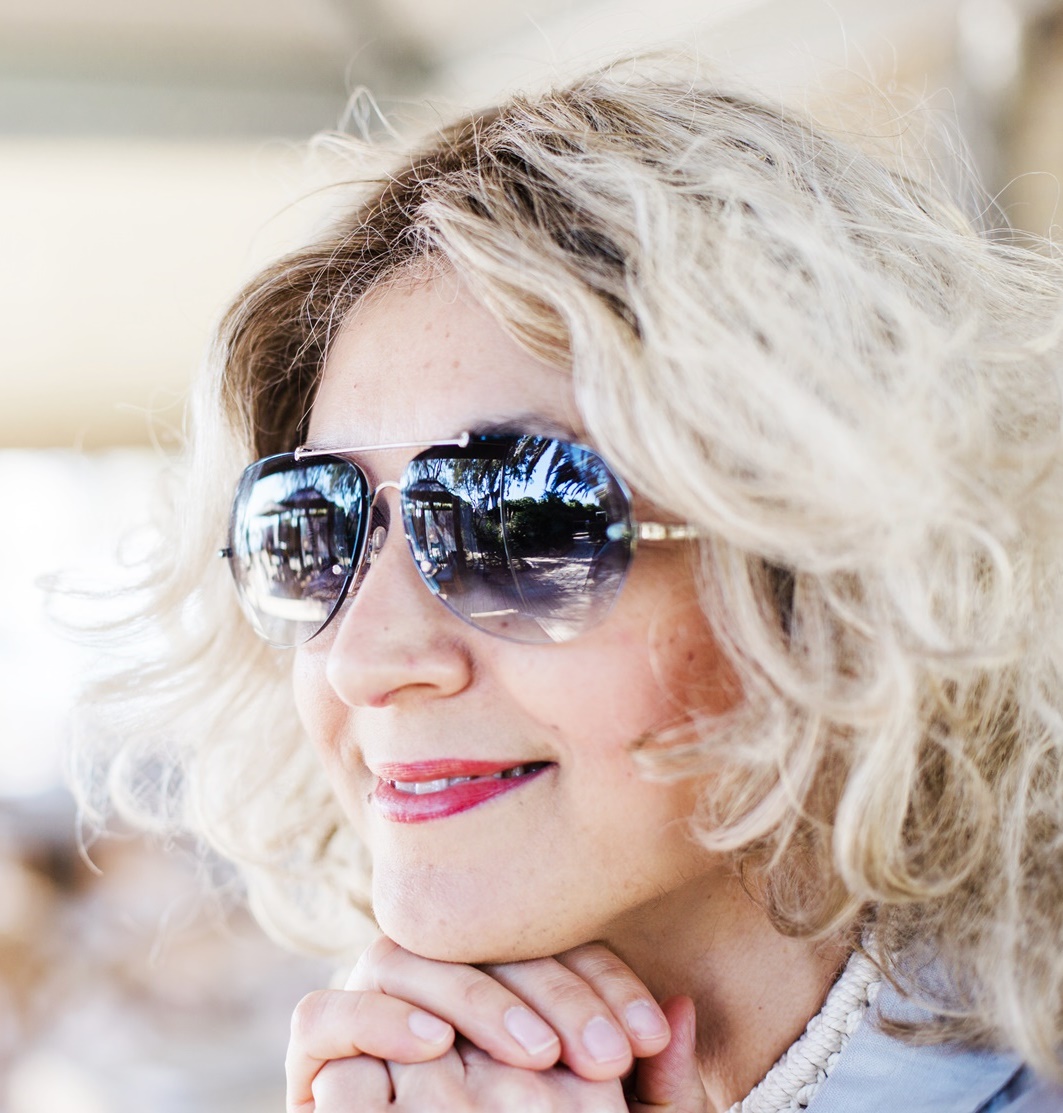 However, looking at the sea, I instantly thought to ask you: How can we become unique thinkers of what we wear? How does color approach our aesthetics, and has the power to offer us energy? In short, I've chosen three color shades based on different outfits and design.
In my eyes, it's my first escape for holidays, a moment to take a breathe, and wear clothes that make me feel close to the seaside I love. Take a pen and take note of my three keywords for your Summer essentials:
♦Freedom
♦Balance
♦Shine.
That's my Spring Summer 2019 trend forecast. A personal story between you and me. In other words, let's create a summer wardrobe.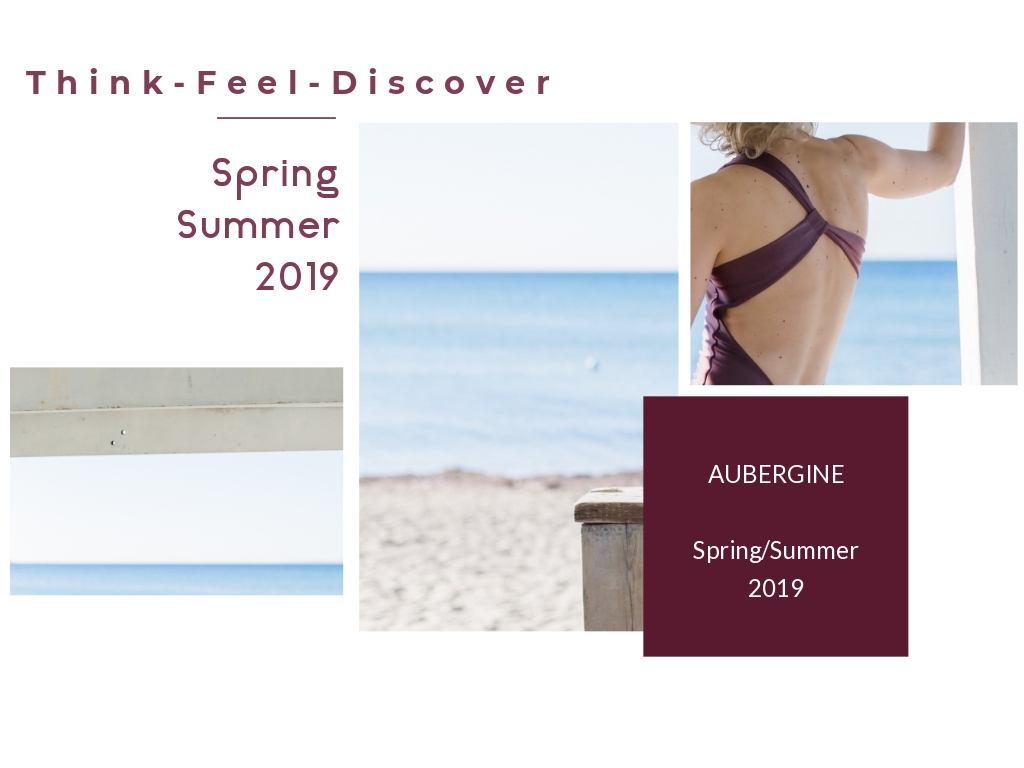 ♦ Freedom: Afterthought, stop and think about it now: At the end, why does the Metallic aubergine color shade of your swimwear seem to be a quiet, but always elegant contrast with Nature's palette today?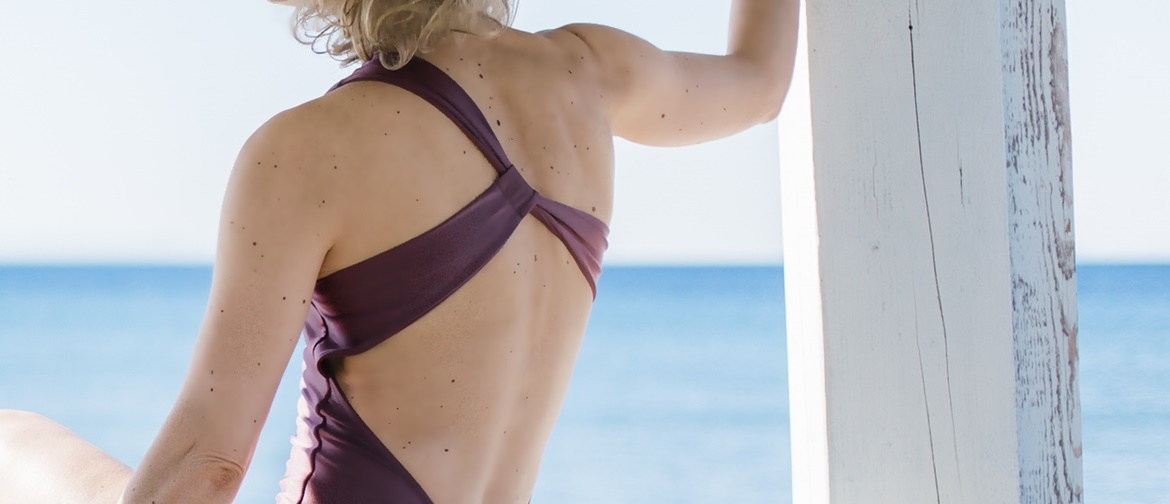 Wearing my swimsuit, I focused on silence. For me, this is a story that has to do with the elegance of light. Inspired by the perfect blue of the sea and the pure white of the sky, I selected a darker color shade for my swimsuit. Metallic aubergine color shade seems to be a quiet, but elegant contrast with Nature's palette. Therefore, I do believe that discreet colors always make a quietly sophisticated statement. They have the power to send the message loudly. That's freedom of style for me.
Simple pattern embraces my body, and design details make the difference. Everything has to do with femininity and proper necklines. A swimsuit to love and keep. Undoutably my way to be and feel free.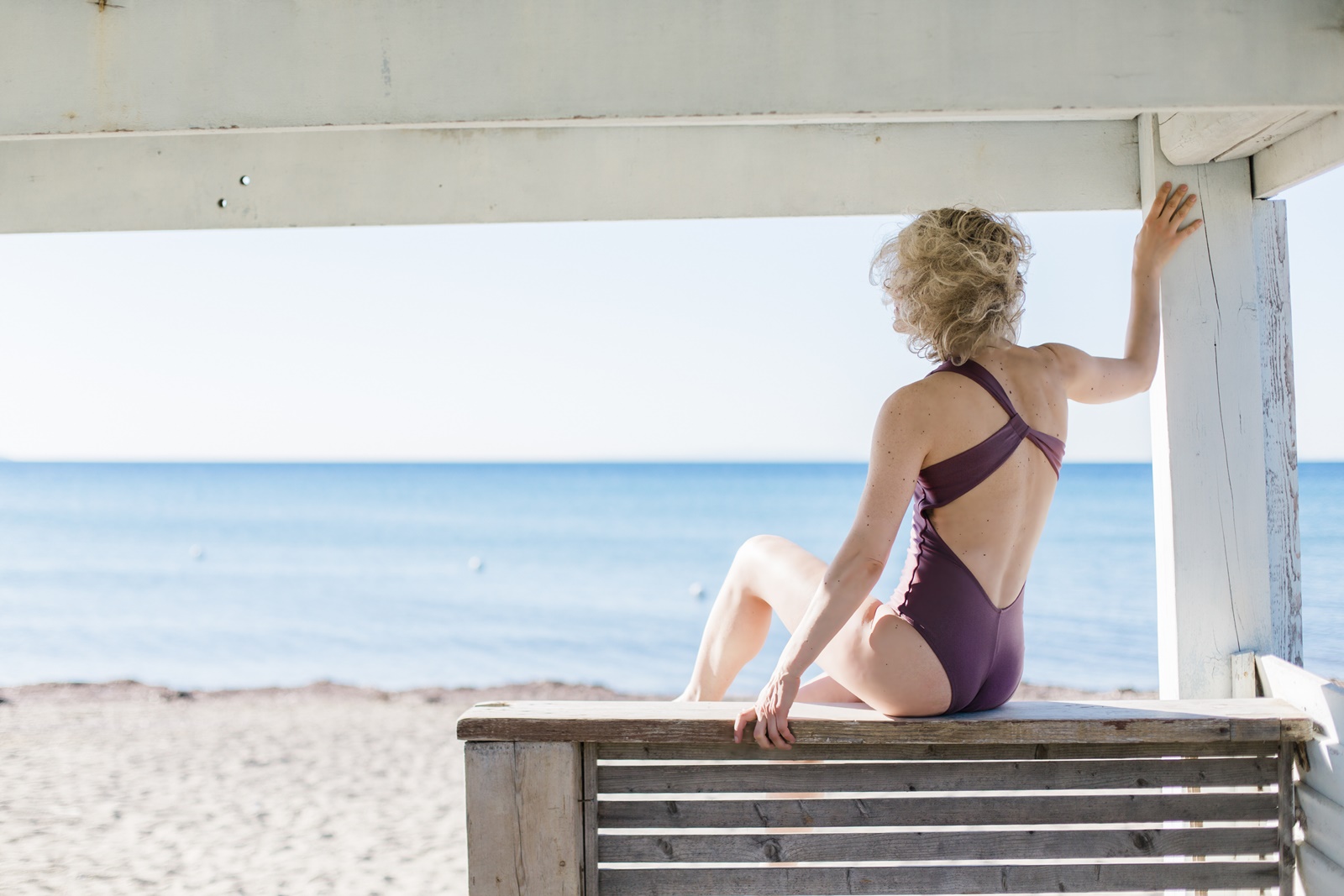 ♦ Balance: How do you feel today? Afterward, How do your emotions affect your daily life, your everyday choices, and finally your feelings?
The view of the seaside during the Summer is always a play between shadows and light. It reminds me of the simplicity and honesty of the everyday. I don't need glamorous clothes. Above all, I'm looking for comfort in the quiet, the natural, and the modest. Simple, natural fabrics embrace the purity of grey and white. Soft Shapes inspired by sportswear and encourage movement. Wearing a classic short and shirt, I loved to inspire my look and create a new relaxed aesthetic.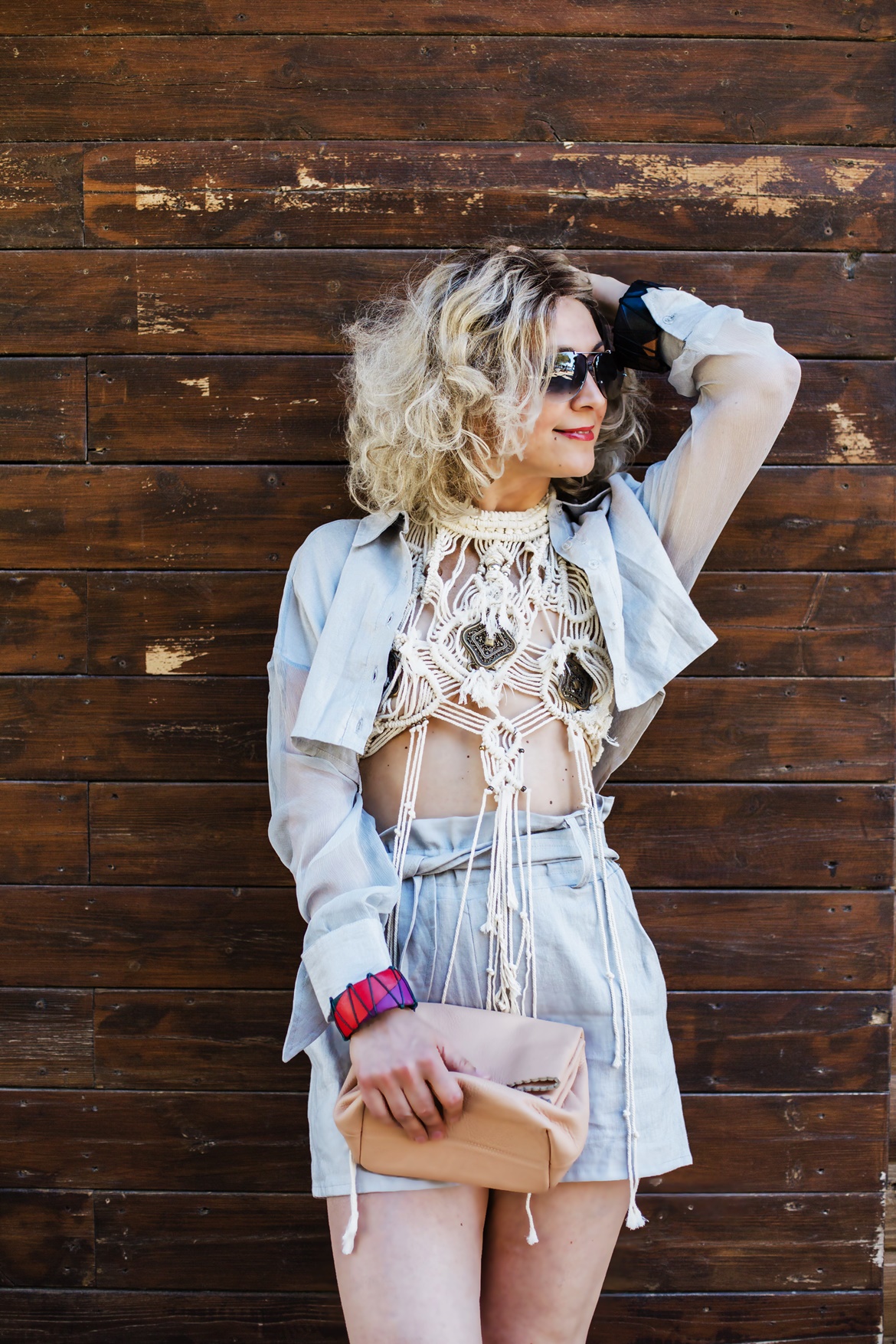 In my eyes Spring Summer 2019 color trends are clean. Sandy neutrals of my macrame top is a personal memory of the summer. Colors have faded over the ages. But, handmade techniques always tell a story. Most importantly, I chose to explore my Summer outfit ideas. I embrace through pure joy new color, and material mixture.