Share this

Afterward, open your eyes and see: Who are the final 2019 Grant Recipients that The British Fashion Council has announced today? Finally, stop and think about it: How important is now the charitable initiation of British Fashion Council Fashion Trust in the UK?
Today, Tuesday 20 May 2019 at Sushisamba restaurant, the British Fashion Council has announced the Fashion Trust 2019 recipients. The charity award of 400.000 will offer to the designer's financial grants and mentoring.
♦ The BFC Fashion Trust Grant & Mentoring Recipients 2019 are:
Aries, Eudon Choi, Marta Jakubowski, Molly Goddard, NABIL NAYAL, Paula Knorr, and Roberts Wood.
♦ The Designers who will receive mentoring for 2019 are:
Hillier Bartley, Huishan Zhang, Mother of Pearl, Paper London, and Sharon Wauchob.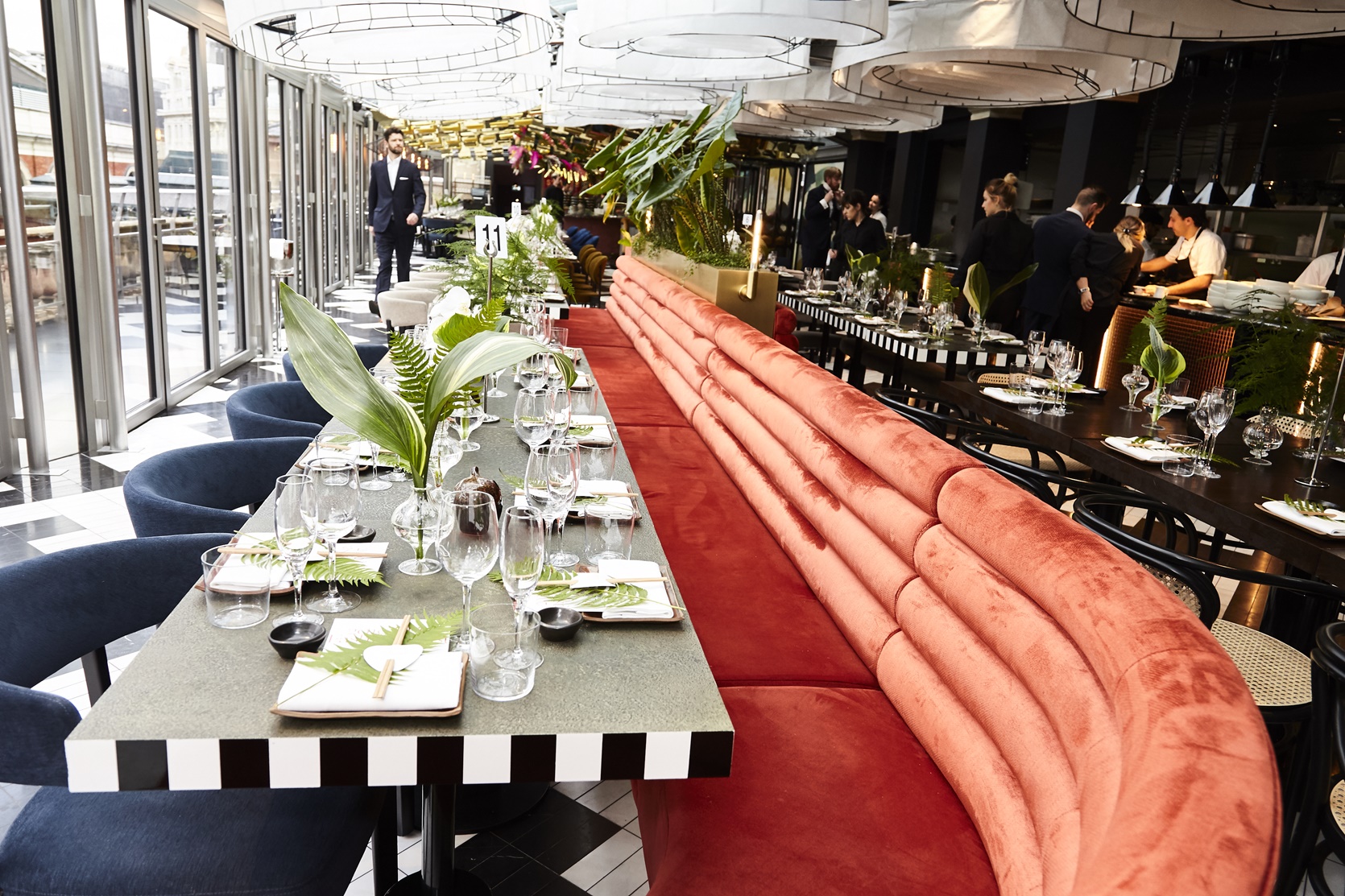 Since 2011, the BFC Fashion Trust has awarded over £2 million to 42 designer businesses to introduce new capsule collections. That is to say, thanks to the charity support the British designers have a long term strategic plan for e-commerce, merchandising, and finance. However, the BFC announced that in 2018 it raised over £2.3million for its charities, and business support initiatives. On the other hand,£1.1million will be allocated directly to scholars and designer businesses.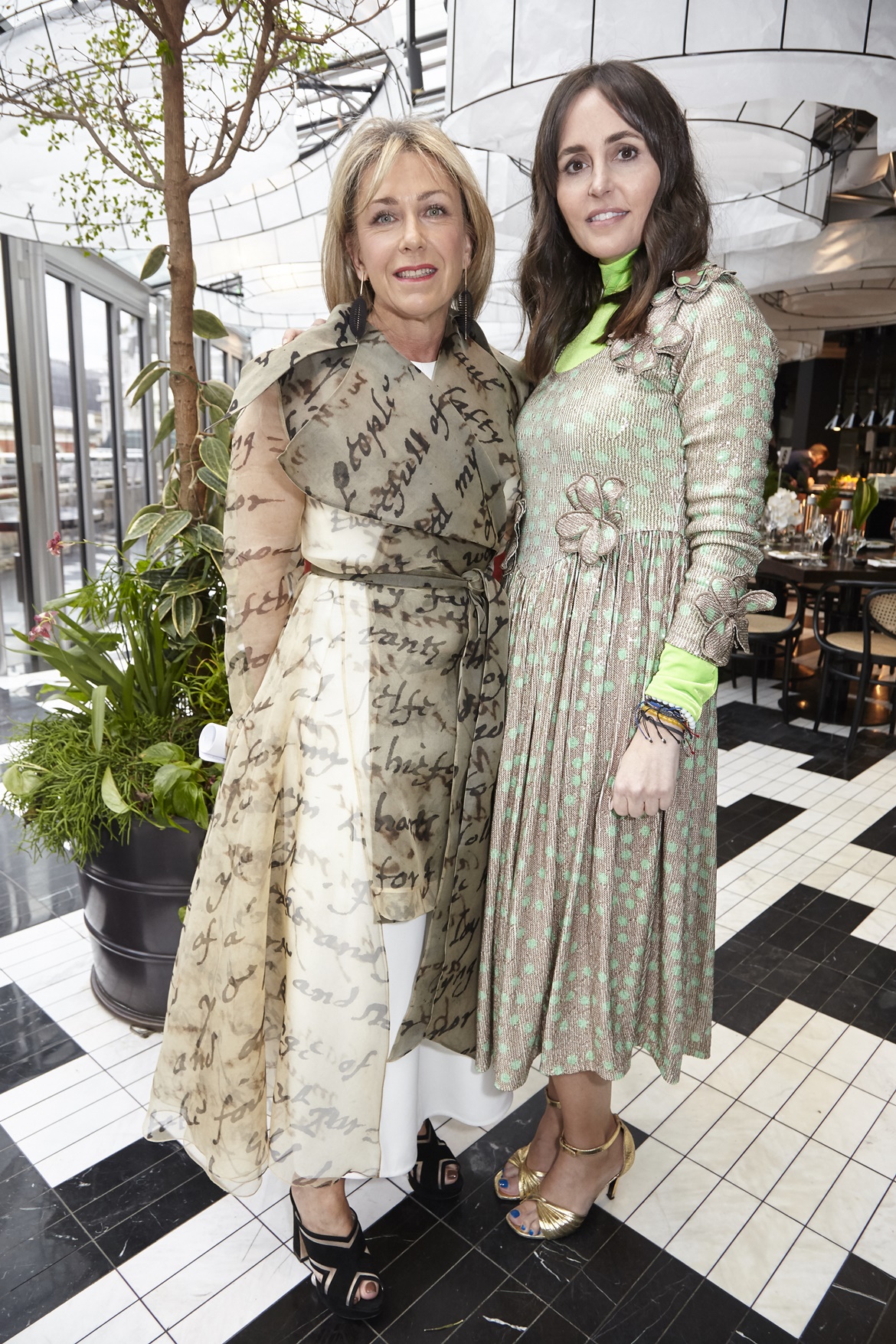 Sian Westerman and Tania Fares are the BFC Fashion Trust Co-Chairs. Likewise, they have formed a network of more than 100 dynamic philanthropists, entrepreneurs, investors, and business people. BFC Fashion Trust Co-Chairs Tania Fares and Sian Westerman said:
"Thanks to the generosity and commitment from the BFC Fashion Trust's patrons and partners, we can continue to offer financial and mentoring support to some of the best UK's design talent and help them develop their creative identity while turning their brands into global businesses."
The BFC Fashion Trust supports a graduate traineeship program which offers graduates 12-month paid placements with a British based designer. In the same vein, graduates gain experience and the designer's business benefits from additional support. Previously partnered brands include E.Tautz, Erdem, House of Holland, JW Anderson, Mary Katrantzou and Roksanda. In addition, HSBC and Revlon Professional will continue their support throughout 2019.
How important is to constantly believe today in the value of financial support and a designer's talent? Afterward, feel the change now.
The reason behind the Fashion Trust 2019 changes the way we approach creativity in the years to come. Thanks to charity by the British Fashion Council, professional mentoring, and strategy, upcoming designers will enforce their talent from inspiration to business. Now that innovation and technology are crucial for a designer's collection, we realize the importance of financial support and professional mentoring. We welcome the BFC Fashion Trust Grant & Mentoring Recipients 2019. It's their aesthetics and innovative talent that connect us to what we are waiting to see in fashion.
Photo credits: James Peltekian
By Chrysanthi Kosmatou, May 22/2019.