How to style now a silk scarf for the best autumn outfits and update your new makeup trends 2020?
All my ideas of what to wear with a silk scarf for the best autumn/winter 2020 outfit challenged my creative imagination. However, I made my selections from a manufacturer in Greece, Mouhtaridis SA. Likewise, I took this knowledge onboard, and I become self-curator of my style. I updated my new makeup trends 2020, and I took the decision to share with you every Friday by my InstagramIGTV.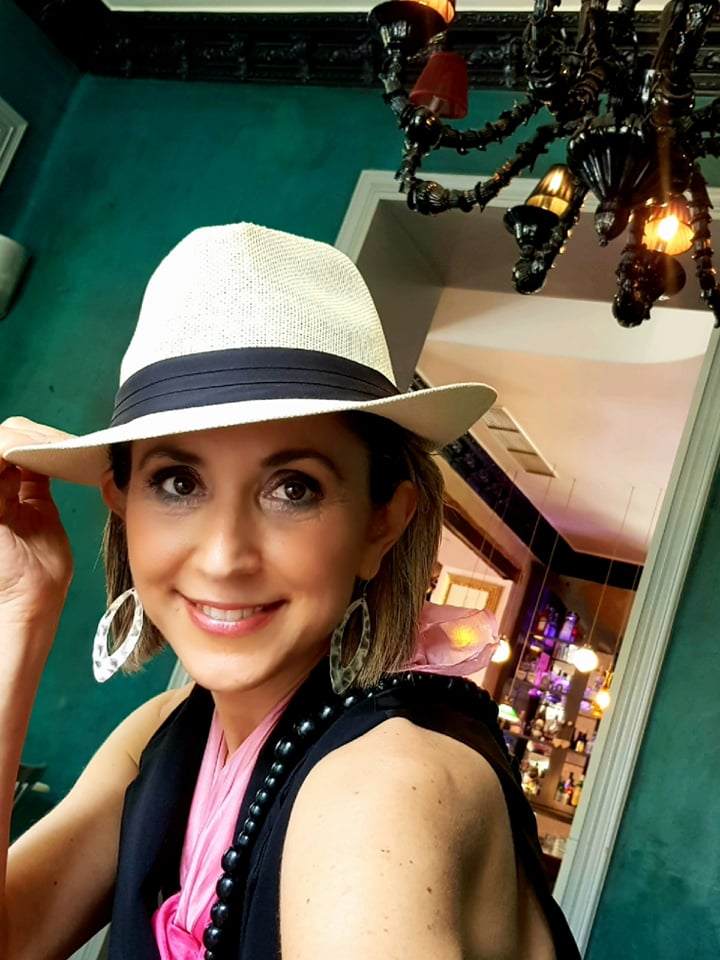 Above all, Fashion is moving fast. Firstly, I loved to explore how do I accessorize with a silk scarf. Secondly, are silk scarves in style 2020? Also, how do you wear an oversized silk scarf? Which is the 2020 makeup trend that will make you have a Hot Look Makeup for your Autumn outfit ideas? In sort, by transforming a silk scarf in wearable and stylish top, eccentricity is bursting with inspiration, colour, and originality. At the same time as soon as unexpected mixes of minds elaborate over the top, then beauty arrives.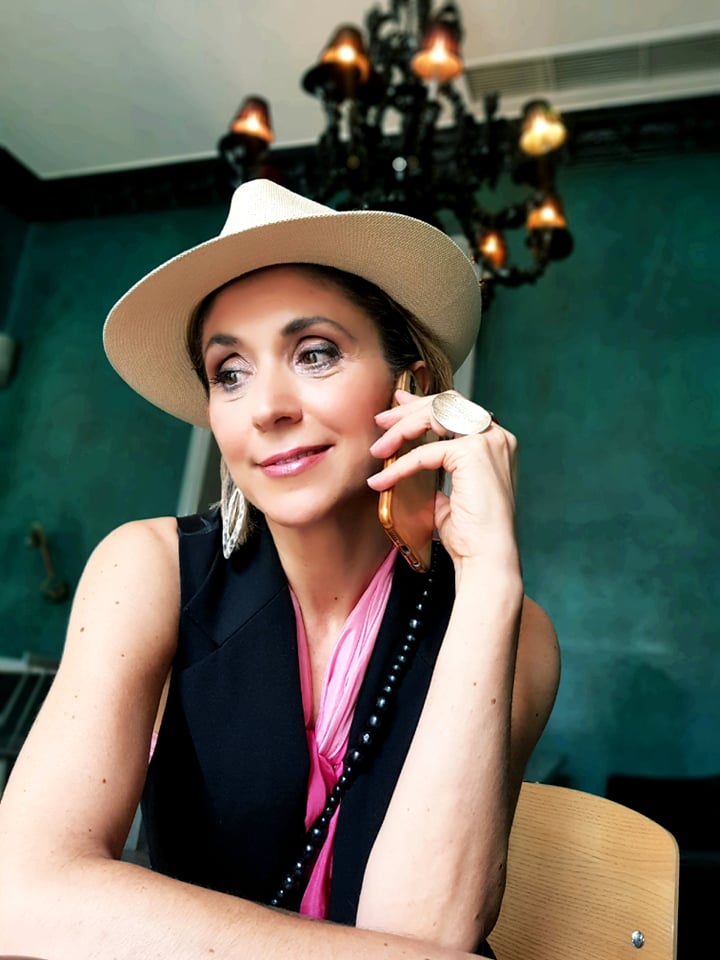 In conclusion, my recent collaboration as Fashion Editor of Think-Feel-Discover.com with the talented makeup artist & Beautician Kleoniki Karathanasi prooves that autumn outfits bring something new to our wardrobe. The Hot Look Makeup is to look like no one else for your daytime makeup. Finally, freedom of my expression as a woman has never been so strong. Let's focus on an ingenious way to style a silk scarf.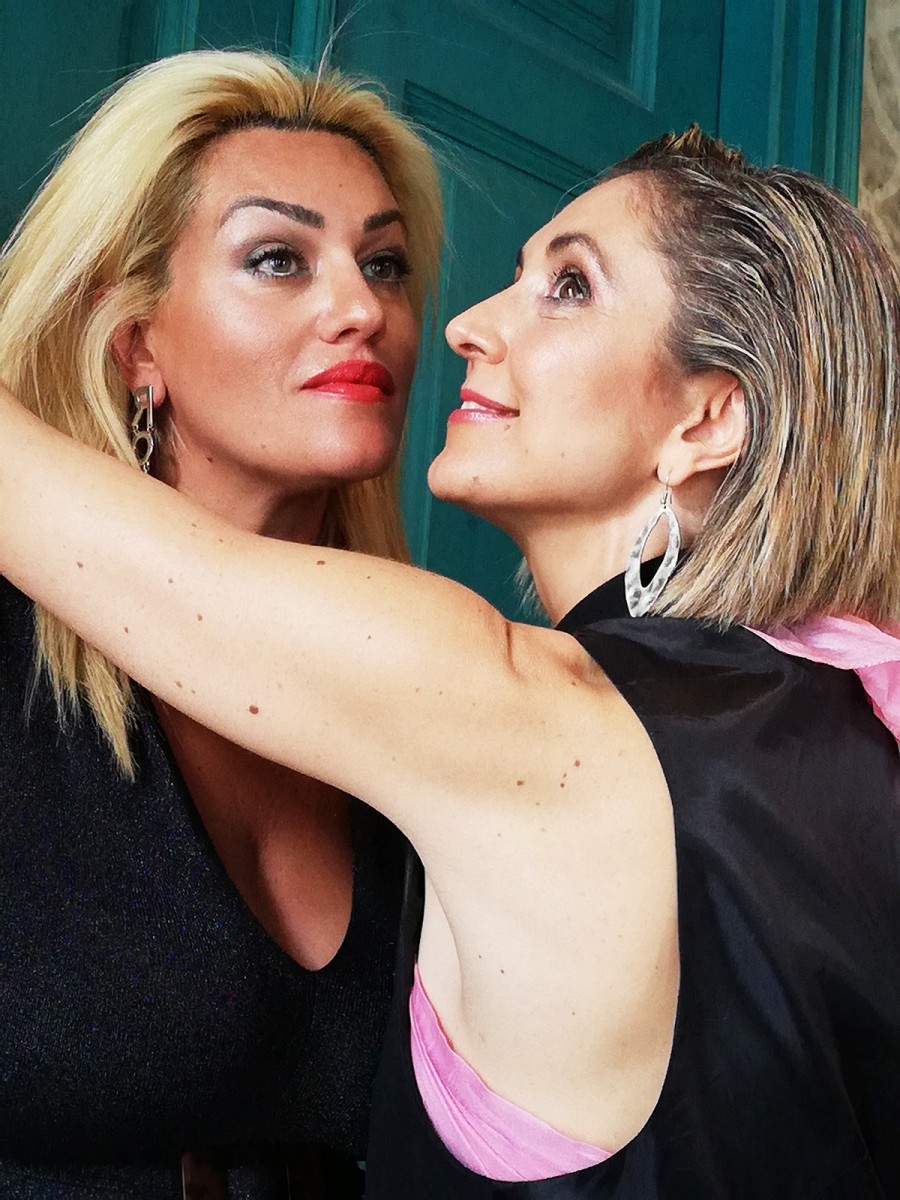 Which is the top 2020 makeup trend that wearing with a scarf you're about to see everywhere this Autumn? Start now to discover The Hot Look Makeup.
For today's Autumn makeup look, Kleoniki Karathanasi, makeup artist and Beauty Editor of Think-Feel-Discover created the Hot Look makeup to highlight the most rock side of a woman but also the most chick at the same time. First of all, on the clean face of Santhi, I used light shades of shadows for the eye area and highlighted the corners of her face. Secondly, with metallic shades of red and bronze, I made up the shape of her eyes. On the same time, I illuminated the centre and the beginning of the eye with the brightest shades of metallic shadows. I used shadows by Sephora and the eyeliner of Kryolan.
By this way, I made the eye line to look quite thick. Besides, I erased it smoothly with a bronze metallic shadow to create the smoky effect. For the lashes, I used intense black mascara from seventeen. On the other hand, for the lips, I mixed up the three shades of red. Moreover, I covered the lips with a metallic shadow to give a metallic effect, and add light to the new makeup trends 2020. In this new makeup trends 2020, the beautiful eyebrow is the protagonist. That's why I made up the eyebrows with a dark shadow from kryolan. In short, the result is an impressive Hot Look makeup that highlights the sexy, and chick sides of a woman. I Love it!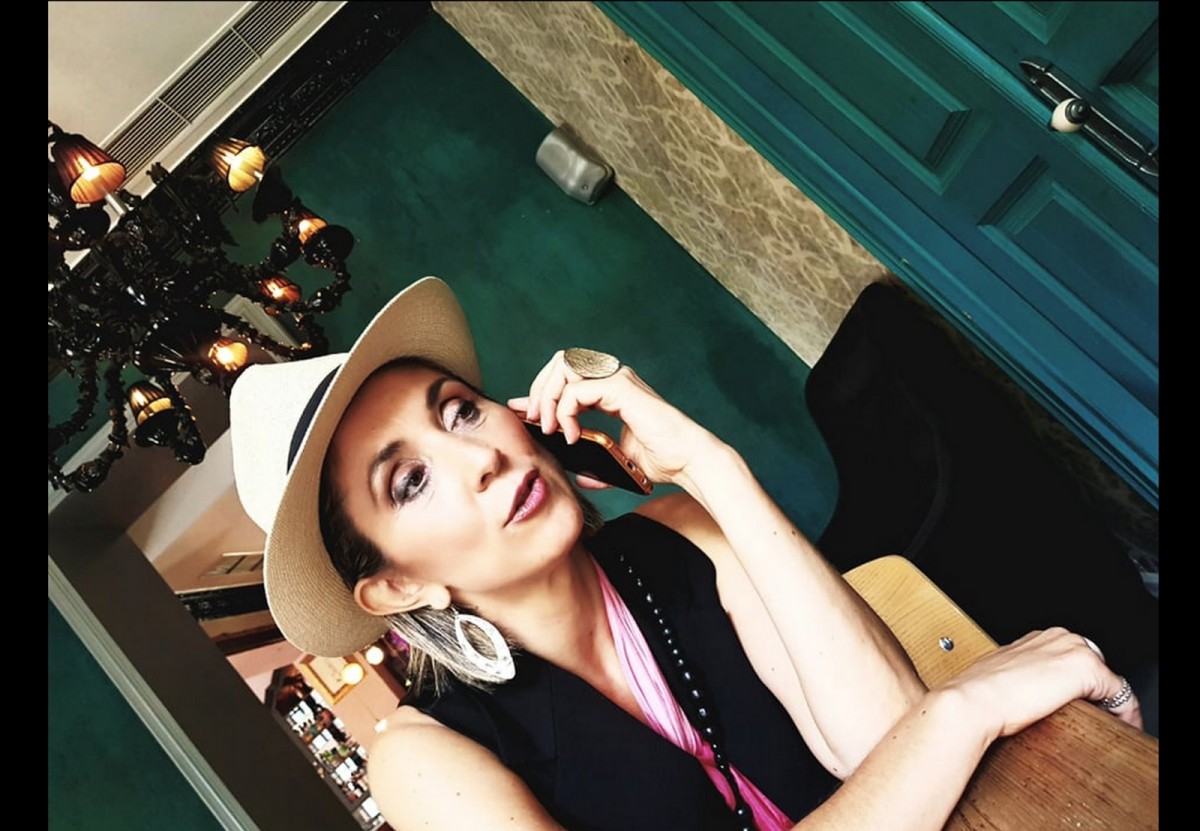 Which is the Coolest Girl Way to Tie a silk scarf for your autumn outfit?
There is a drive towards authenticity. For me, as a Fashion Stylist and blogger, this new idea about Fashion Style results towards unique style identities. In the same vein, my way to tie a silk scarf for my Autumn outfit idea reveals the freedom to express individuality. Let's talk about that. Let's explore together a few tips on how to style the classic accessory. To sum up, let's wear it like a fashion editor, the new fashion look you need to know about your fall fashion outfits.