Undoubtedly, there are different ways to wear a scarf in summer or winter. How to wear a large square silk scarf is absolutely a new story to tell for your fashion style. To sum up, this story is about elegance and modernity. I created through the use of layers, casualwear accessories, and the wet hair look. It is about an extraordinary fashion outfit for Autumn 2020.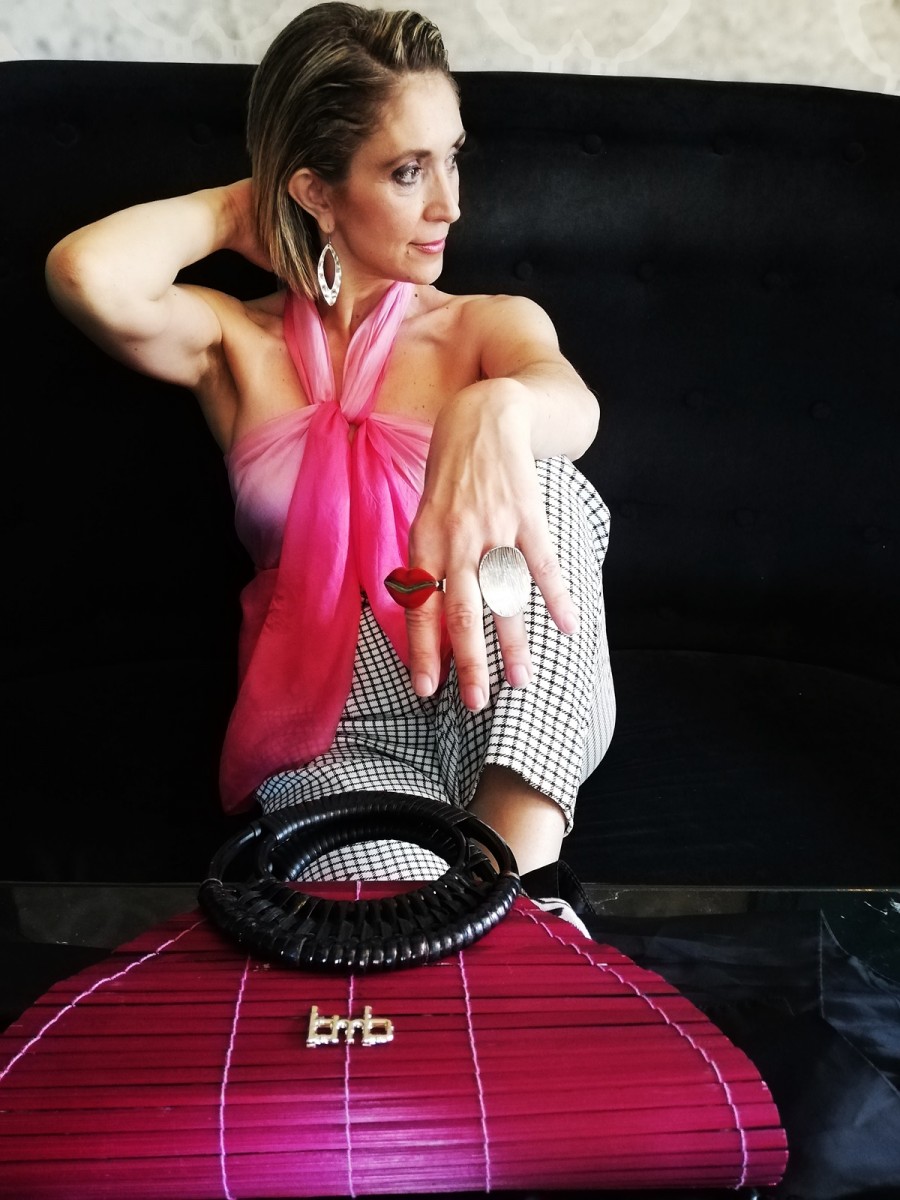 ♦1)The Men's Business Suit Vest and simple checks. Make now your long silk scarf to look absolutely amazing.
The Men's Business Suit Vest will make your silk scarf to look fabulous. Known as a waistcoat, it's synonymous with style for more than a hundred years ago. Most importantly, it gives an incredible range of options for my autumn outfit ideas. I've chosen to wear it with my bright rose silk scarf to make the colour contrast. However, these two colours together look amazing.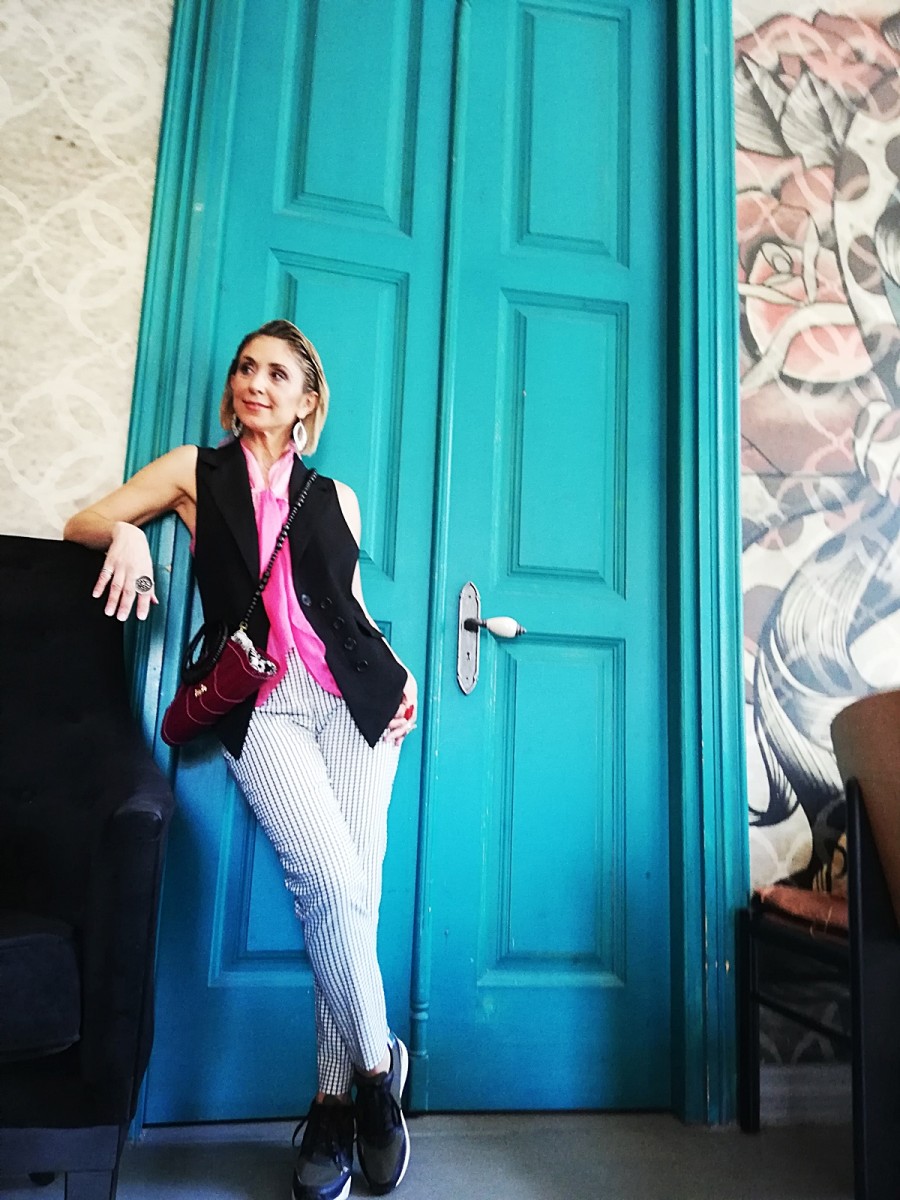 Additionally, I wore it with a slim checked trouser. By this way, I styled my silk scarf with tailoring focus and a casual look. Simple checks create an illusionary look and create an elegant contrast with the hot pink silk scarf.
♦2)All about sneakers, bamboo bag in bright hot pink colour and wet hair look. Autumn outfit ideas that are seriously easy to wear.
Therefore, my hot pink silk scarf can be transformed into a Fashion Outfit in mixture with contemporary accessories. It happens to be more relevant these days, but you can always wear a silk scarf with sneakers and be in style. The dark green colour of my sneakers is very on-trend for Autumn 2020. Also, I love to mix it with black and hot pink. Moreover, my wet hair looks so feminine.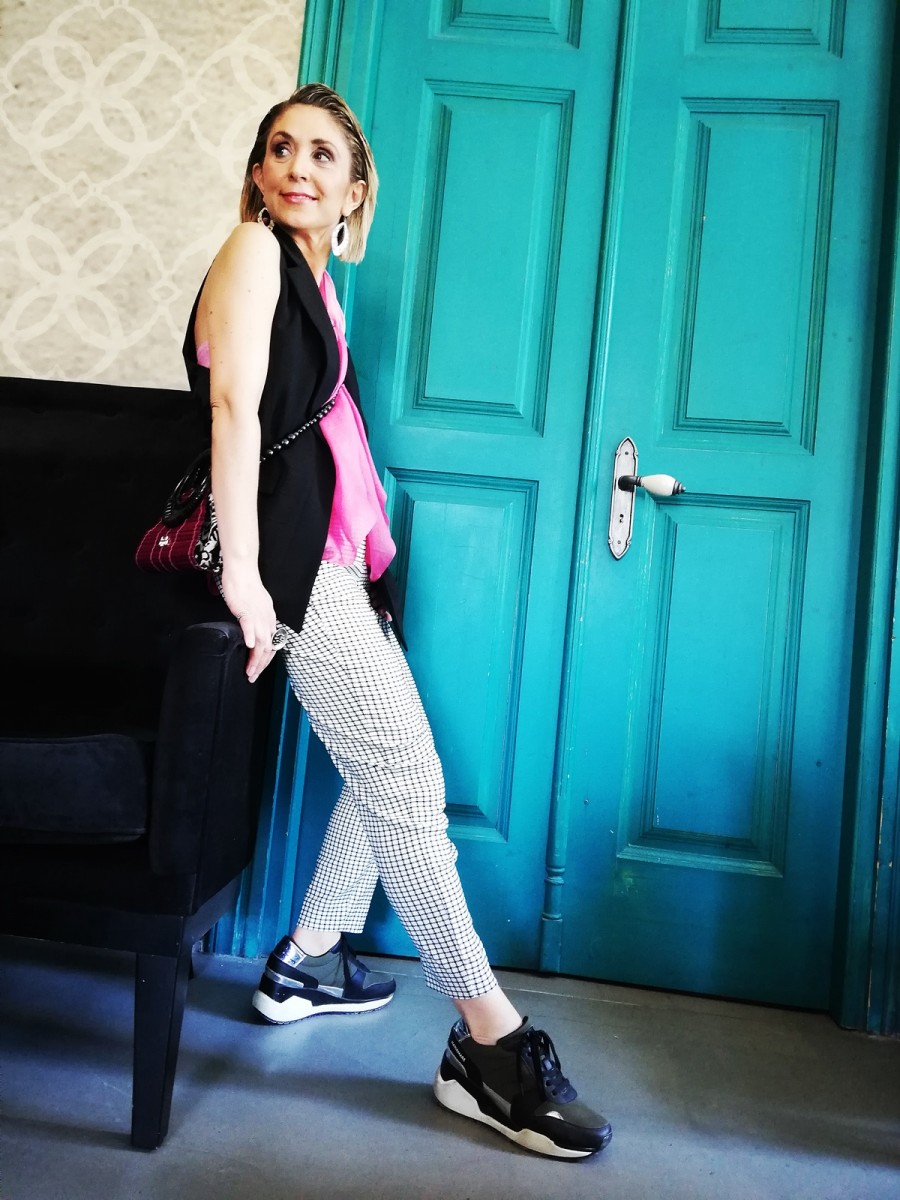 For your fall 2020 fashion outfits, the silk scarf updates your way to dress. Dare to offer a new look withing womenswear for Autumn/ Winter 2020, and dare to style your silk scarf with casual looks. Offer a sophisticated aesthetic to your wardrobe. Update today your style with creative details and start from the basics. Create your style, and feel good. A silk scarf will always create a new look for your way to dress. Just unmissable for me!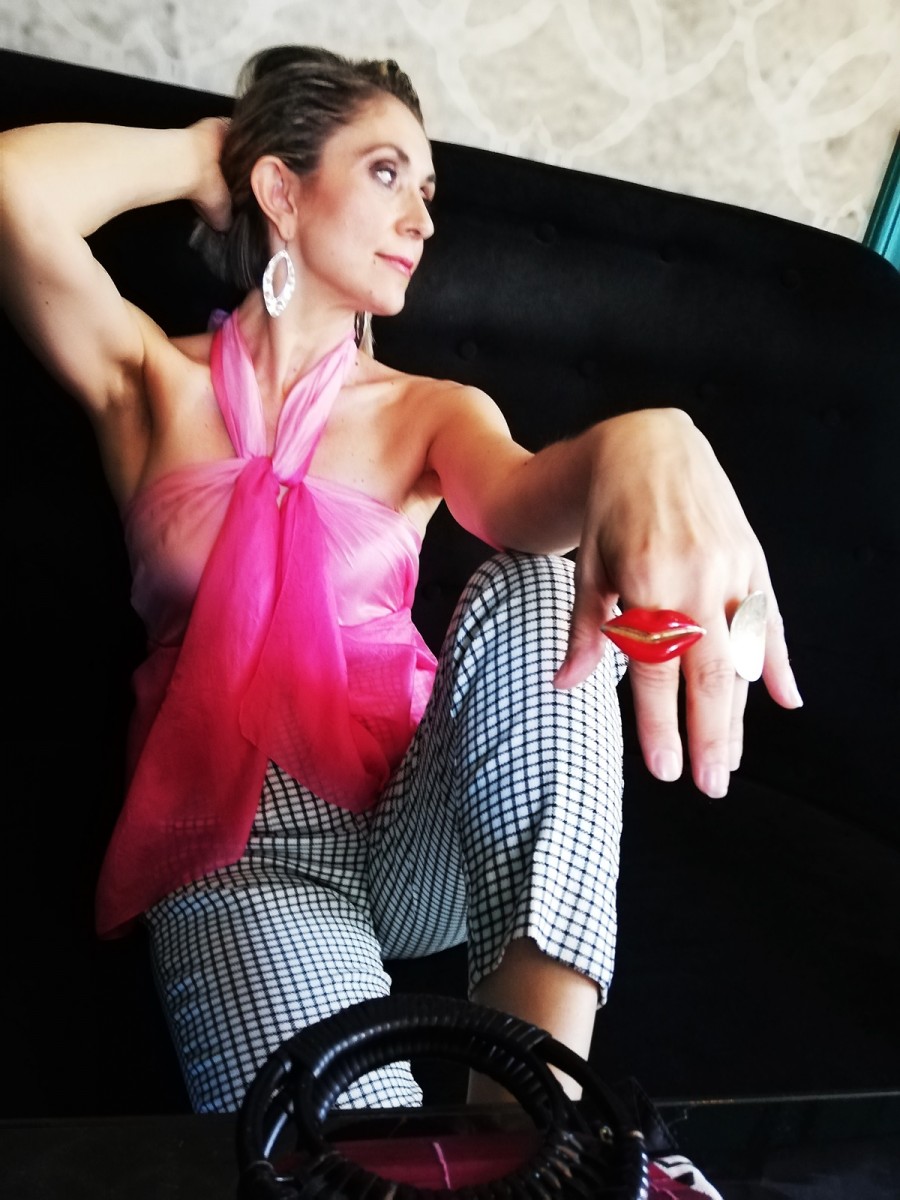 How to style now a silk scarf for the best autumn outfits and update your new makeup trends 2020?
♦Styling & photo rights by Chrysanthi Kosmatou, Think-Feel-discover.com
makeup artist & Beauty Editor of Think-Feel-Discover.com

Copyright © Think-Feel-Discover 2020.
By Chrysanthi Kosmatou Tuesday, August 25, 2020.