Share this
♦Think-Feel-Discover:

Why do you think shoes are such an essential to a woman's style?
I believe that shoes can transform a basic outfit into something special. On the other hand, we all stare at shoes. However, shoes talk about the mood, the character of a person. For me, Shoes are the most styling detail to make you look elegant, chic, sexy, and unique.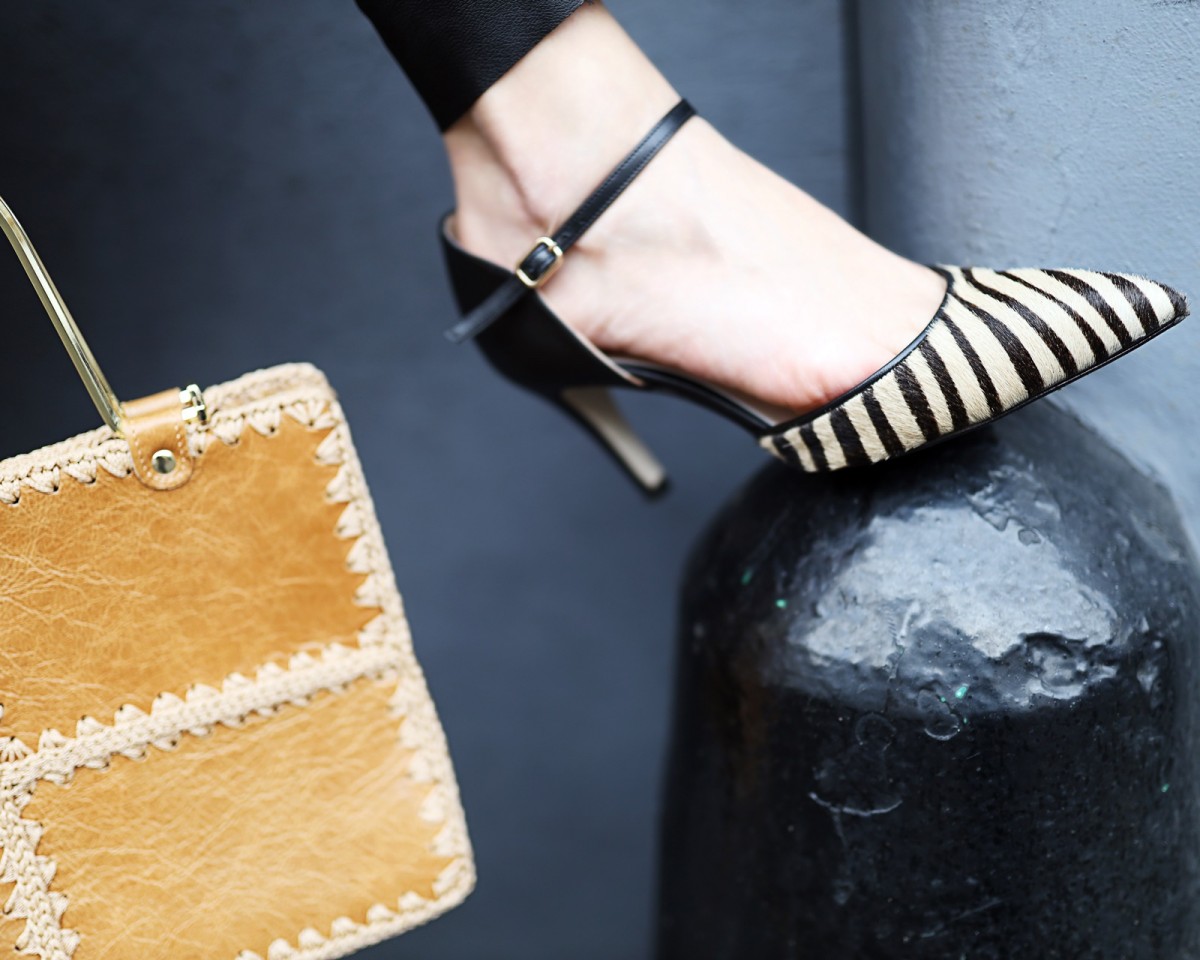 ♦Think-Feel-Discover:

In your website, craftsmanship is the source of your shoe design philosophy. Which is the value of craft in your opinion, and how your high heels pumps can be chic and comfortable?
The value of the craft is priceless. To clarify, shoe craftsmanship is difficult and expensive. However, shoe craftsmanship focuses on the little important details which make the difference. As a result, my designs are chic and comfortable despite the heel height. I modified the shoe lasts by myself. Certainly, I want to make women happy, feel comfortable, and full of self-confidence walking on Ria Labrinoudi's Shoes.

♦Think-Feel-Discover:

What does fashion creativity mean to you?
Fashion creativity means to make people who wear your creations feel special. Moreover, to discover new materials, and unique designs, to make something different. In short, to put your signature in the fashion industry and to inspire others.
♦Think-Feel-Discover:

What does style mean to you?
Style is personal. People are stylish when they are themselves. When they wear whatever makes them feel nice and comfortable. Above all,  style is the smile on the people faces and their behaviour.
♦Think-Feel-Discover:

Tell us about your sur Mesure service. How easy is it for a woman to create custom-made shoes with Ria Labrinoudi, and why is it worth it to do it?
Every woman can easily make custom -made Ria Labrinoudi shoe. However, the only thing she has to do is to visit my showroom. There, I take the measurements of the feet. In addition, we discuss the materials and the design she wants and we proceed in the shoemaking.
♦Think-Feel-Discover:

What does a typical day look like for you like a shoe designer in conditions of coronavirus? What has changed in your daily life?
Firstly, the condition of coronavirus is unusual worldwide. It has affected our daily life worldwide. Secondly, our suppliers in Italy were closed for a while, but Ria Labrinoudi's team are positive thinkers. In conclusion, I have to say only one thing: Every crisis creates opportunities.
♦Think-Feel-Discover:

How do you encourage yourself to stay positive and keep moving forward during the coronavirus pandemic?
I am a very positive person. I believe in love and positive energy. During the quarantine, I did things that I hadn't the time to do before. However, I enjoyed my walk in nature. I took my time to take care of myself. Now, I am ready for a dynamic new start. Let's be together, collaborate, and be creative.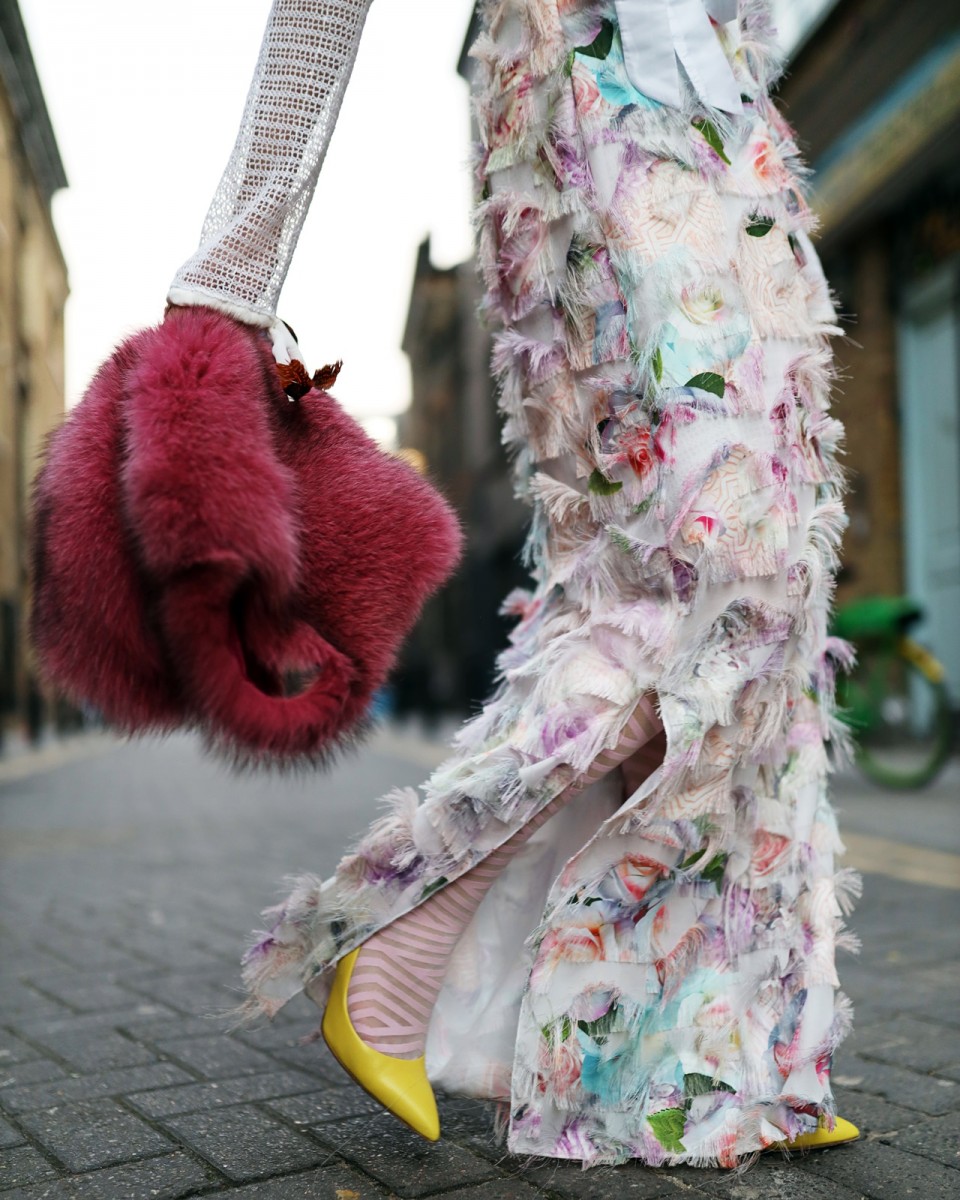 ♦Think-Feel-Discover:

What do you love most about shoe design? What is the most enjoyable thing about your work?
I am in love with my job. I love designing shoes. From the design inspiration until the final product, I enjoy every single moment of shoe design creativity.
♦Think-Feel-Discover:

Which is your motto in life?
If you can dream it, you can do it.
♦Think-Feel-Discover:

What does define your personality?
I am an honest, optimistic person, and I always focus on the positive side of life. I stay positive even in the bad days. I am calm, doer and I love helping others.

♦Think-Feel-Discover:

What does fashion mean to you?
Fashion is my way to express my inner feelings. Most importantly, It has to do with our personality, style, and the way we live. That is the reason is alive and talks loud about every aspect of our society.
♦Think-Feel-Discover:

What type of woman do you see wearing your shoes?
Elegant, special women, and future brides. Moreover, women who have been bored wearing uncomfortable shoes. Women of all ages, who love to feel classy, confident, and know what they want in life. Certainly, they appreciate the luxury of handmade, and above all, they do know that I'll design with love their dream shoe.
♦Think-Feel-Discover:

Which is your favourite shoe style for your daily street style look? 
My favourite street style shoe is the sneakers and the high heel mules. Likewise, I have recently added sneakers and mules in my collection.
♦Think-Feel-Discover:

What advice would you give to women for their shoe choices? 
Above all, I would advise women to choose heels they can walk on. Moreover, to invest in high-quality leather shoes, as shoes affect the spines of our body and our feet. Finally, please stop buying black shoes. Dare to add colour in your life.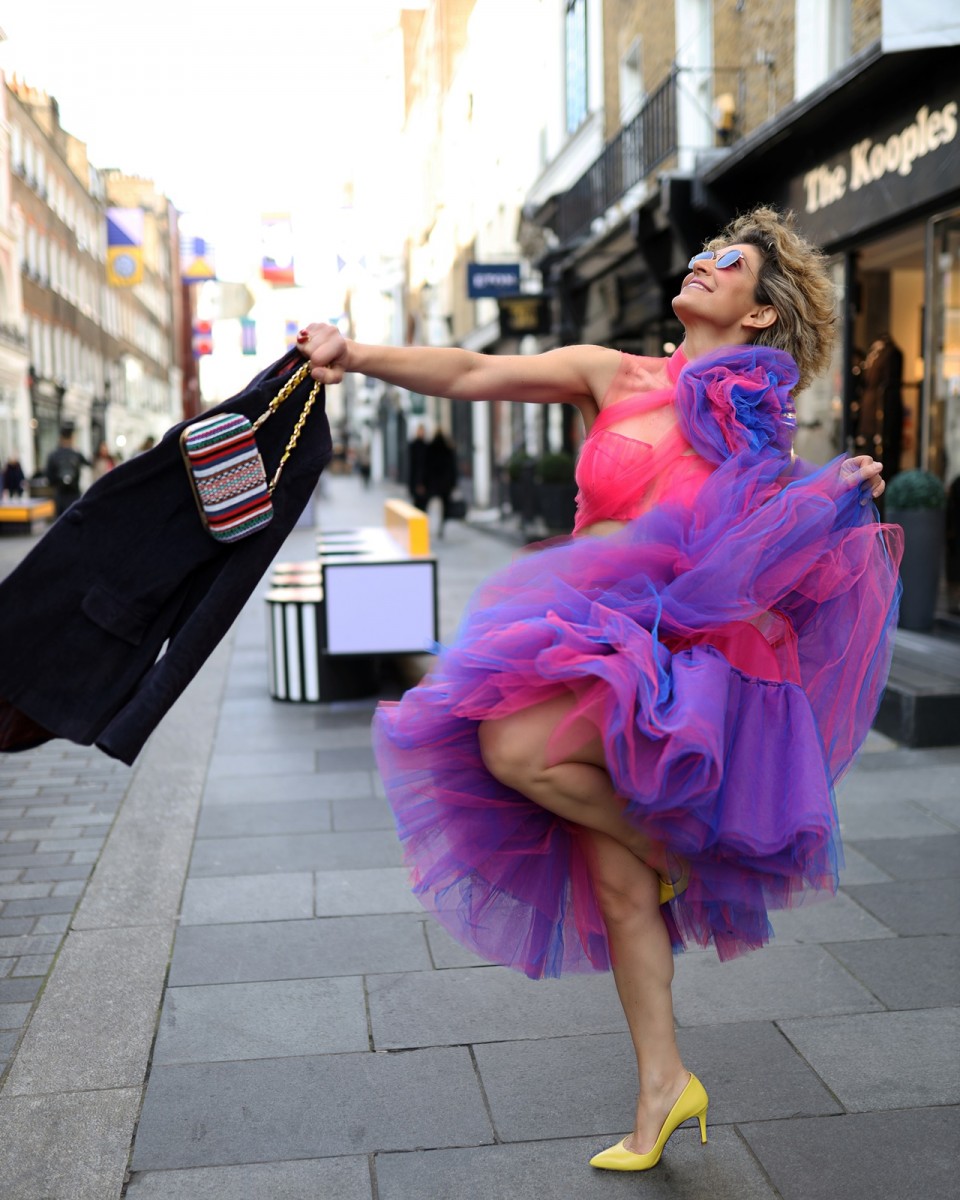 London Street Fashion: The three new shoe styles to know before you start shopping.
London Street Fashion project at LFW20 with Ria Labrinoudi, the shoe designer.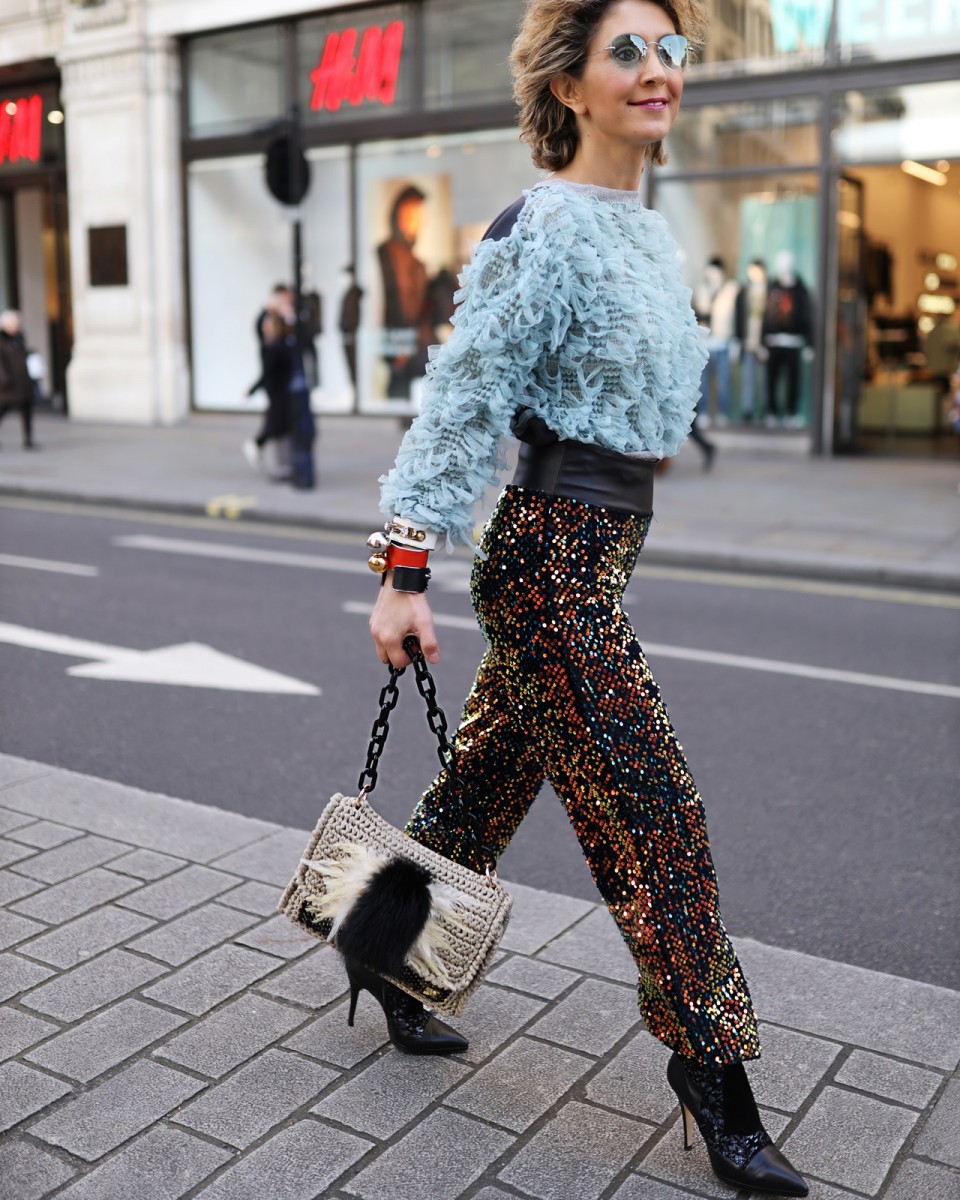 Styling by Think-Feel-Discover.com, Instagram: @think_feel_discover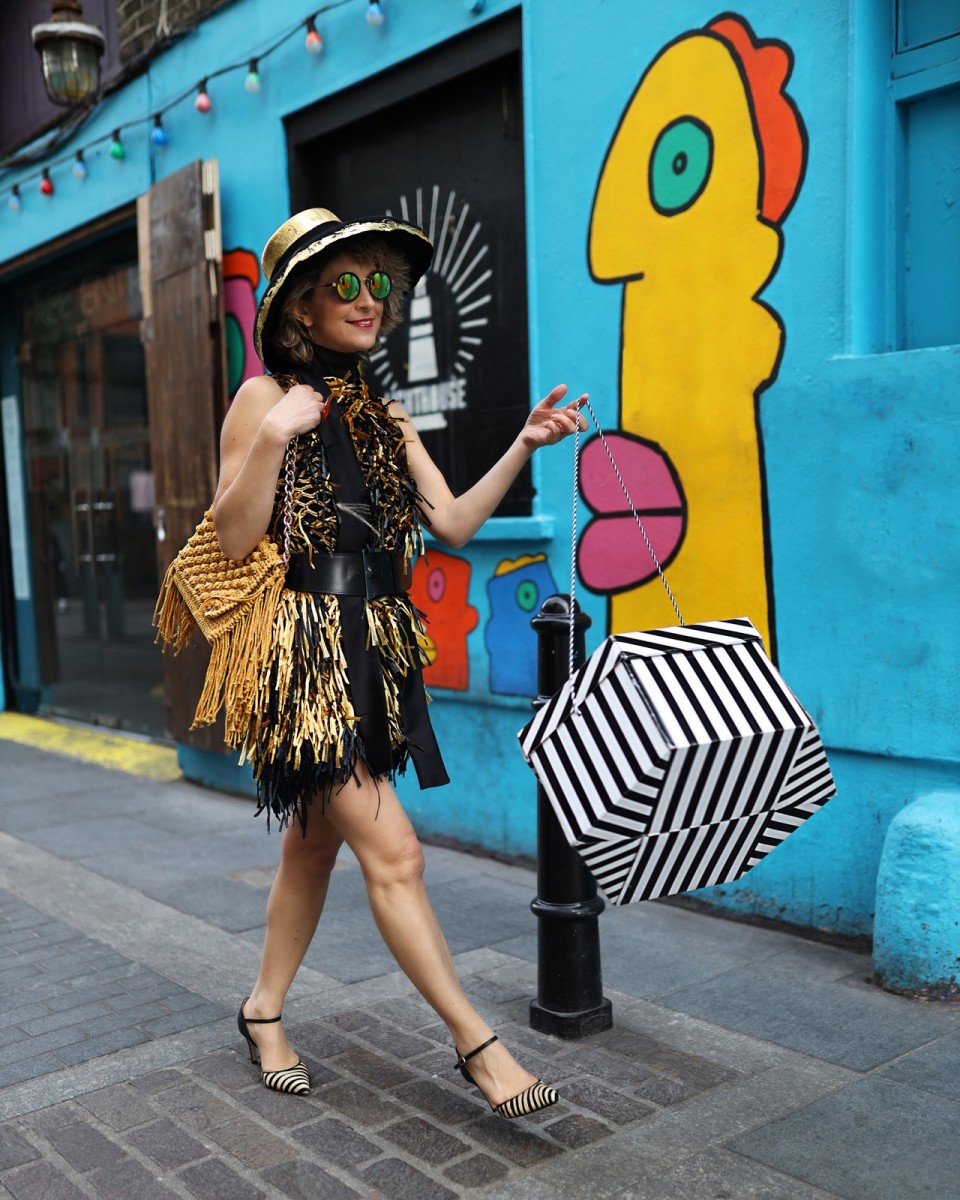 Styling by Think-Feel-Discover.com, Instagram: @think_feel_discover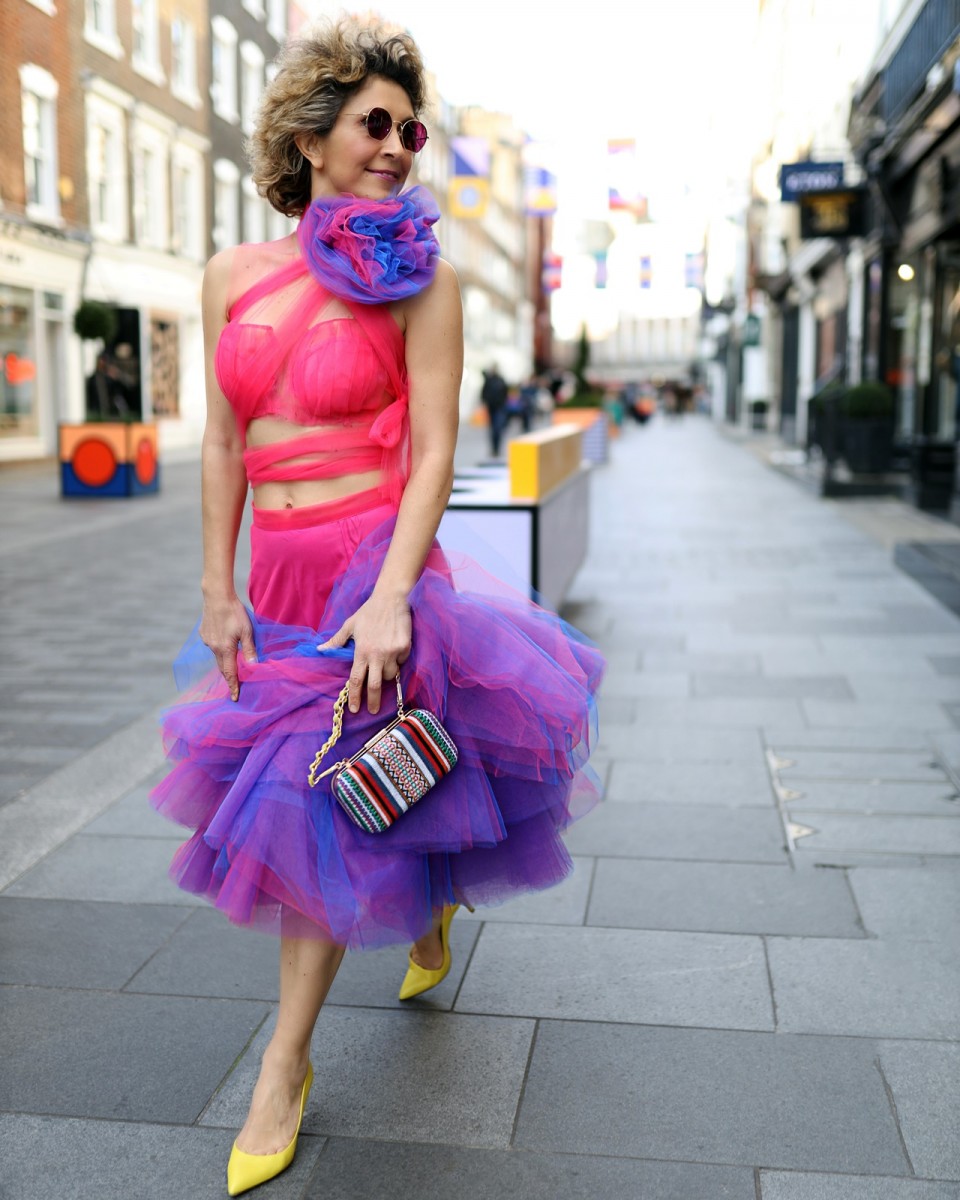 Styling by Think-Feel-Discover.com, Instagram: @think_feel_discover
Bespoke tulle dress designed by Think-Feel-Discover & made by Polytimis Fashion Atelier
Related article:

By Chrysanthi Kosmatou, May 18, 2020