How does the white colour define the Milan street style today? See now what to wear in Milan during Milan Fashion Week.
For my Milan Street Style SS21, I find expression in clear fresh colour statements that become the author of my story in Fashion. I explore different states of a woman being with a man. Both of them share feelings of wellbeing. Moreover, This September, for my Milan Street Style, I've chosen to capture the timeless beauty of total white. One of my favourite moments is when a man and a woman have instinctively understood that the beauty of simplicity make them not only more beautiful but also happier.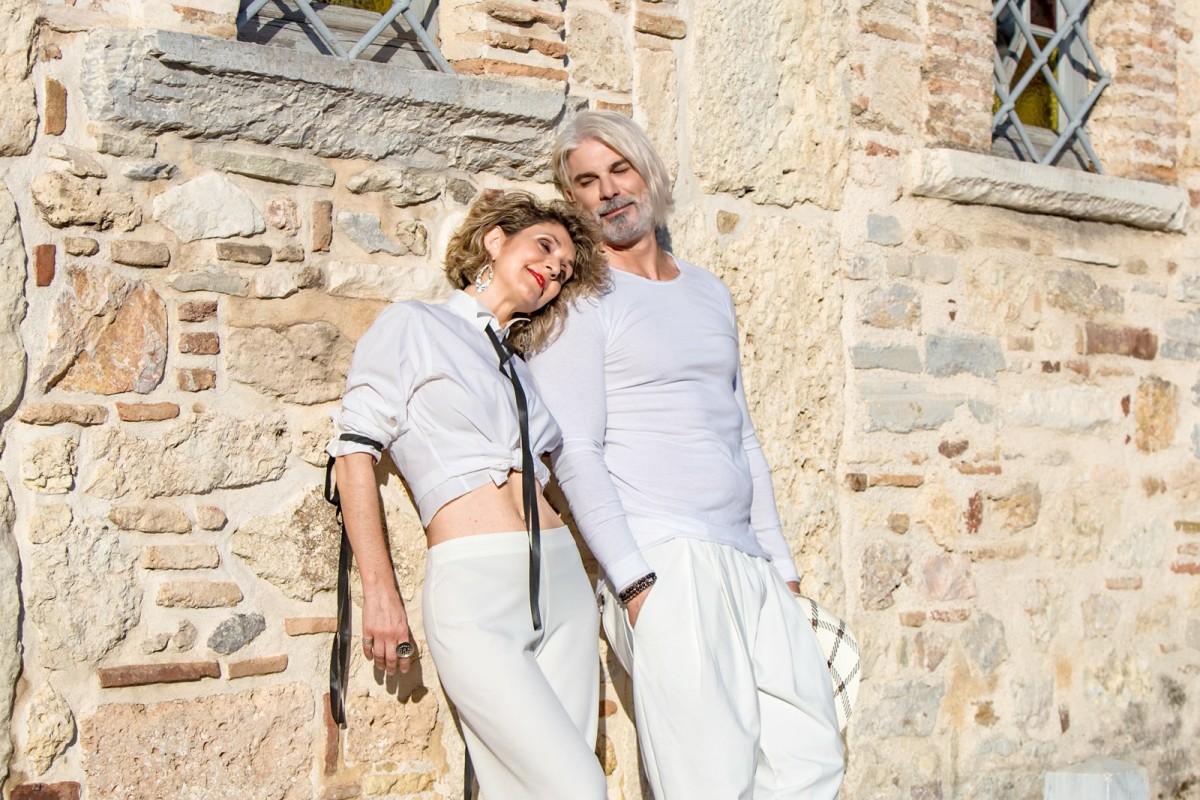 Menswear model: Manos Pintzis / Instagram: @manospintzisworld
Every season, I love to explore new styling directions. However, my collaboration with Manos Pintzis allowed me to redefine my vision of Italian street fashion. In short, it was only natural that Milan Fashion Week 2020 would be inspired by the intimate moments when a man meets a woman. In conclusion, I learned more about the beauty of pure white. Likewise, I captured my vision of independence, feminity, elegance, and natural beauty of a life's moment. Today, I have a clear idea of how a man should look at a woman. Total white is all about freedom. In the same vein, a man looks at a woman, and they both welcome the idea: Let's feel free to move. Let's be whoever we want to be. Let's free our mind, and all the rest will follow.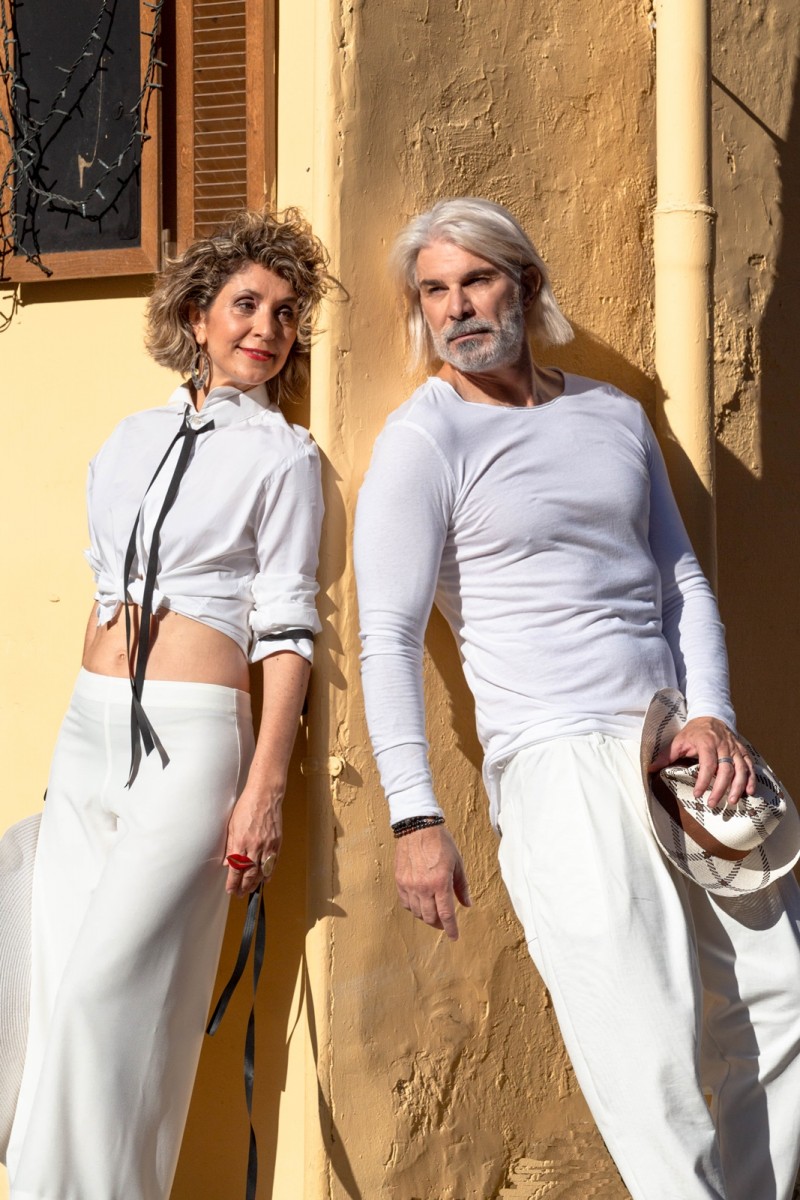 Which is always the history of Milan street style? Listen now, How and when Milan fashion became famous worldwide?
For your information, the Milan street style has its origin from the English word "milliner". Afterwards, later people invented the term Milan Style. From the 16th century already, people of Milan love the elegance of simplicity. They always believed in the beauty of high-quality fabrics, the luxury of craftsmanship, and the timeless value of tailoring. Finally, The first original capitals of Fashion for Italy was Venice and Florence. During the 50s and 60s, "Alta Moda" was the Italian version of the French term "Haute Couture".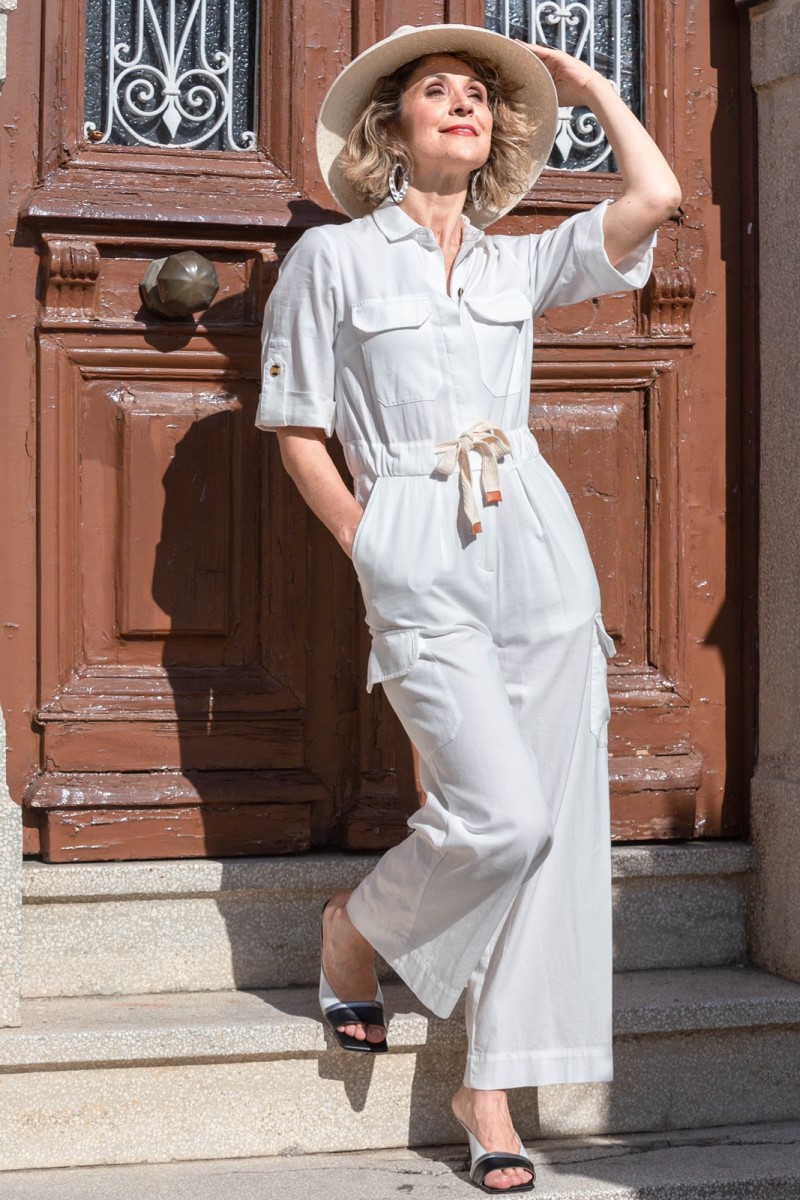 Jumpsuit by inbox64 Boutique, Instagram: @inbox64
♦See now the Milan street style in the 50s & 60s. Always believe in the influence of cinema. Discover it today.
In 1951, the businessman Giovanni Battista Giorgini organized the first fashion show in his private residence in Florence, known as Villa Torrigianni in attendance of six major American buyers. That's was the starting point of recognition for the quality of 10 Italian Fashion Houses. Due to this first fashion show, and the support of the fashion editor Irene Brin, the made in Italy gained high recognition in the international fashion scene.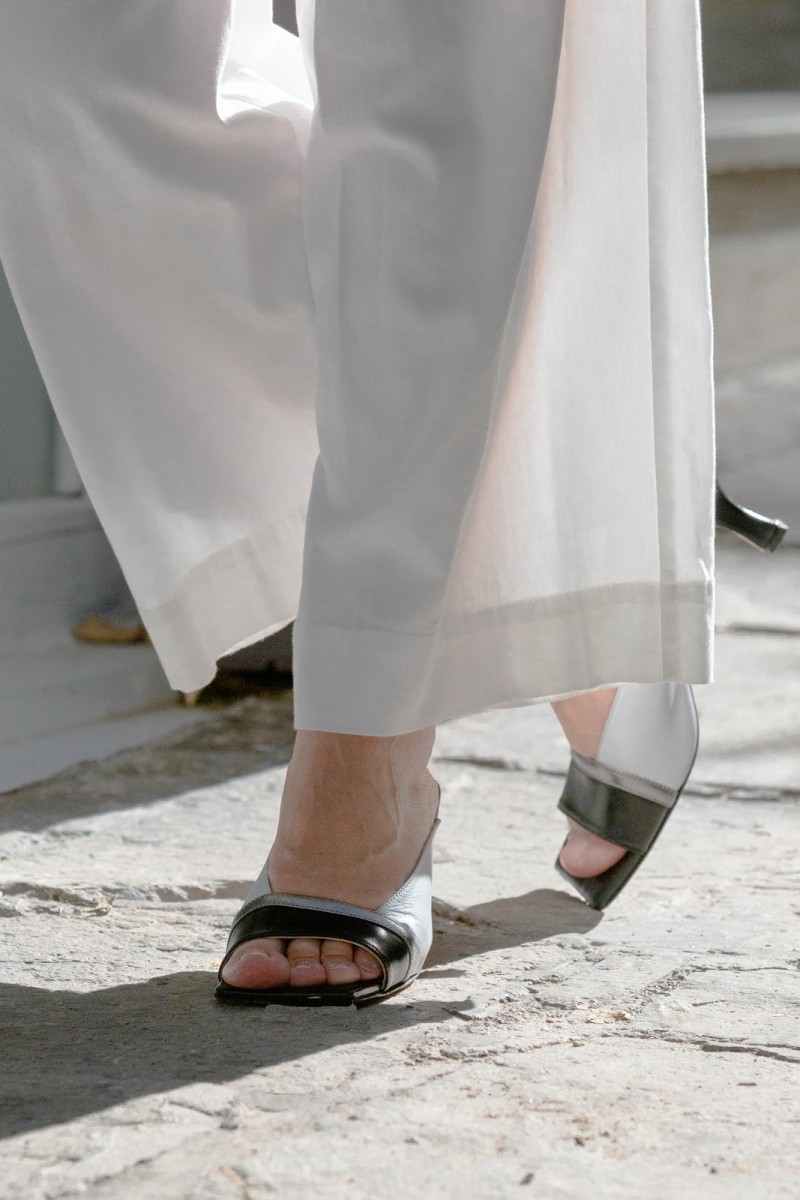 Leather sandals by Ria Labrinoudi, Instagram: @rialabrinoudi
Consider that the Italian cinema during the '50s and '60s influenced Italian culture and style. "La Dolce Vita", and "the nights of Cabiria" by Federico Fellini and Michelangelo Antonioni, are two films that revealed the originality of the iconic garments as the man's costume, and the little black dress. In the same vein, French design and Italian design became very popular in the 70s. Florence produced new, more affordable collections, and in 1979 Italians launch the first Milan Fashion Week. Designers as Gucci, Salvatore Ferragamo, Giorgio Armani, and Dolce Gabbana made the Milan Style successful worldwide until nowadays.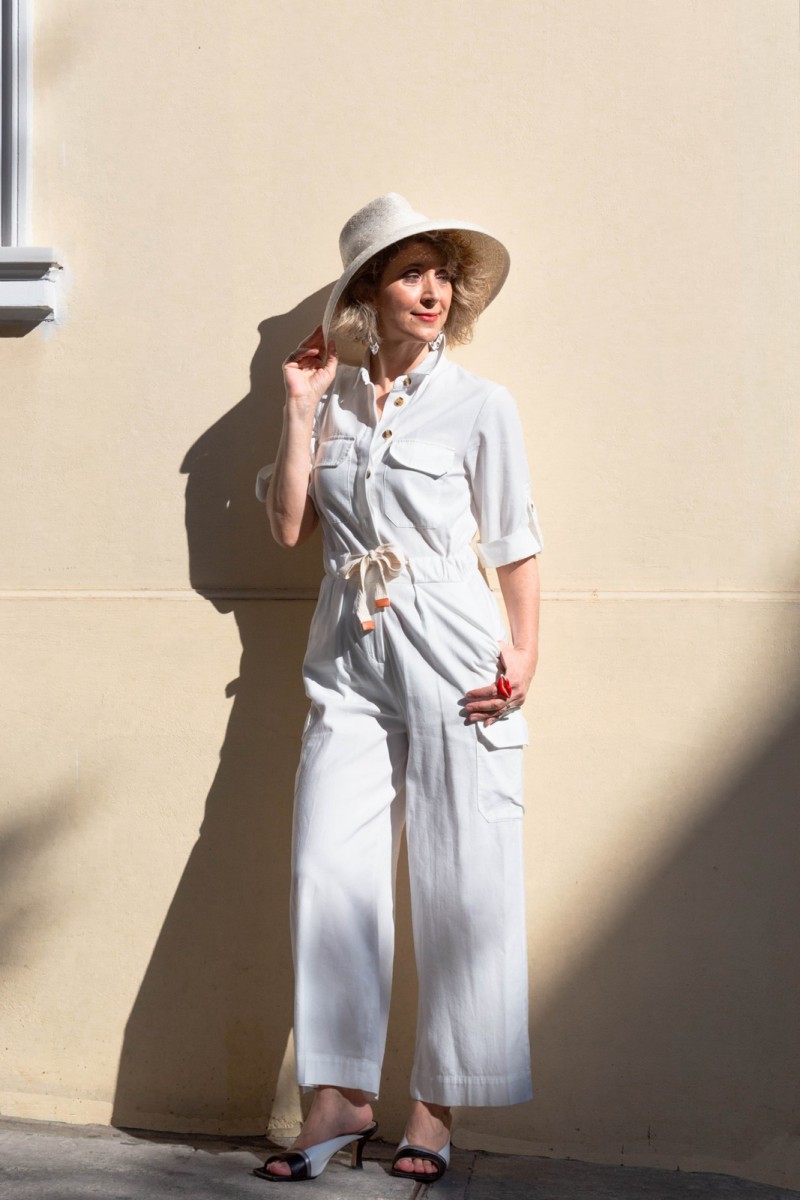 In the 80s and 90s Versace, Gucci, Prada, Salvatore Ferragamo, and Moschino introduced the originality of Italian style. Gianni Versace reinforced the power of women's beauty. Supermodels, including Naomi Campbell, Christy Turlington, Helena Christensen, and Cindy Crawford offered us great fashion moments of the House Versace. Nowadays, Italian designers including Pierpaolo Piccioli at Valentino, Maria Grazia Chiuri at Dior, and Riccardo Tisci at Burberry continue to prove that Italian design continues to have a significant influence in the international fashion scene.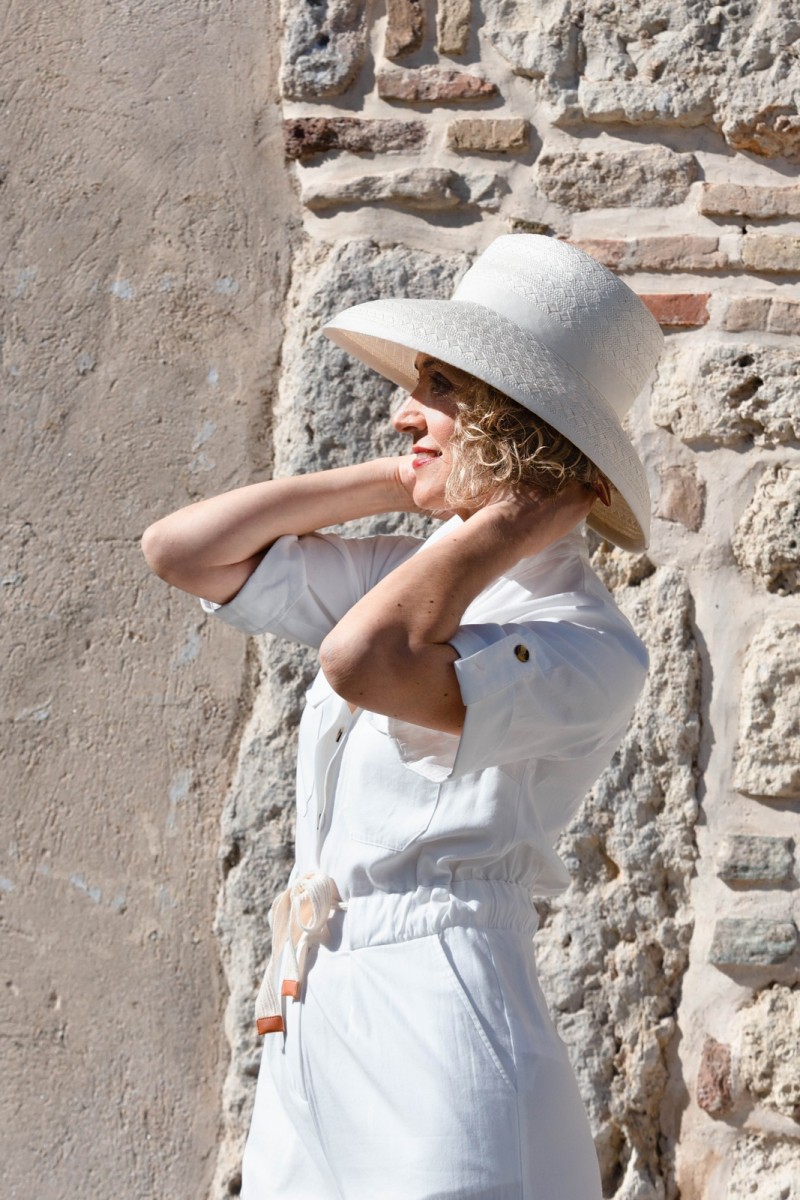 Hat design by Katerina Karoussos, Instagram: @katerina_karoussos
The Best street style looks from Milan Fashion Week Spring 2021. When the white colour immediately becomes the top choice for your tomorrow fashion style.
In my creative imagination, the total white always aims for the heart. The elegance and the strength of white colour reveal the beauty of the design, a timeless alert of how to combine tradition with modernity. It's fun, simple, human. Look at me, I said to Manos. Today, we do know what we want to say and how to say it. In sort, white colour knows how to dress a real man, nor a woman.
Firstly, Italian style falls in love with the natural charm of a man when he meets a woman. I felt that minimal Italian design in white is clear, joyful, and determined. It encourages you not to hide the body. Most importantly, it adds energy, activity, lightness, and serenity. To sum up, the two Italian styles below are devoted to simplicity, quality of the fabric, with an emphasis on the quality of tailoring. Meanwhile, for Spring/Summer 2021, I focused on the honest simplicity of white.
♦Already check now the Top Milan street style for Spring 2021: Still, the Menswear Italian style in total white you will love forever.
Firstly, For menswear Italian street style nature is at the heart of my styling direction for SS2021. I've chosen this monochromatic palette to draw what the natural beauty reflects on a man's way to dress. Secondly, in my creative imagination balance is key this season. Casual and athleisure attitude become my preference for comfort and flexibility.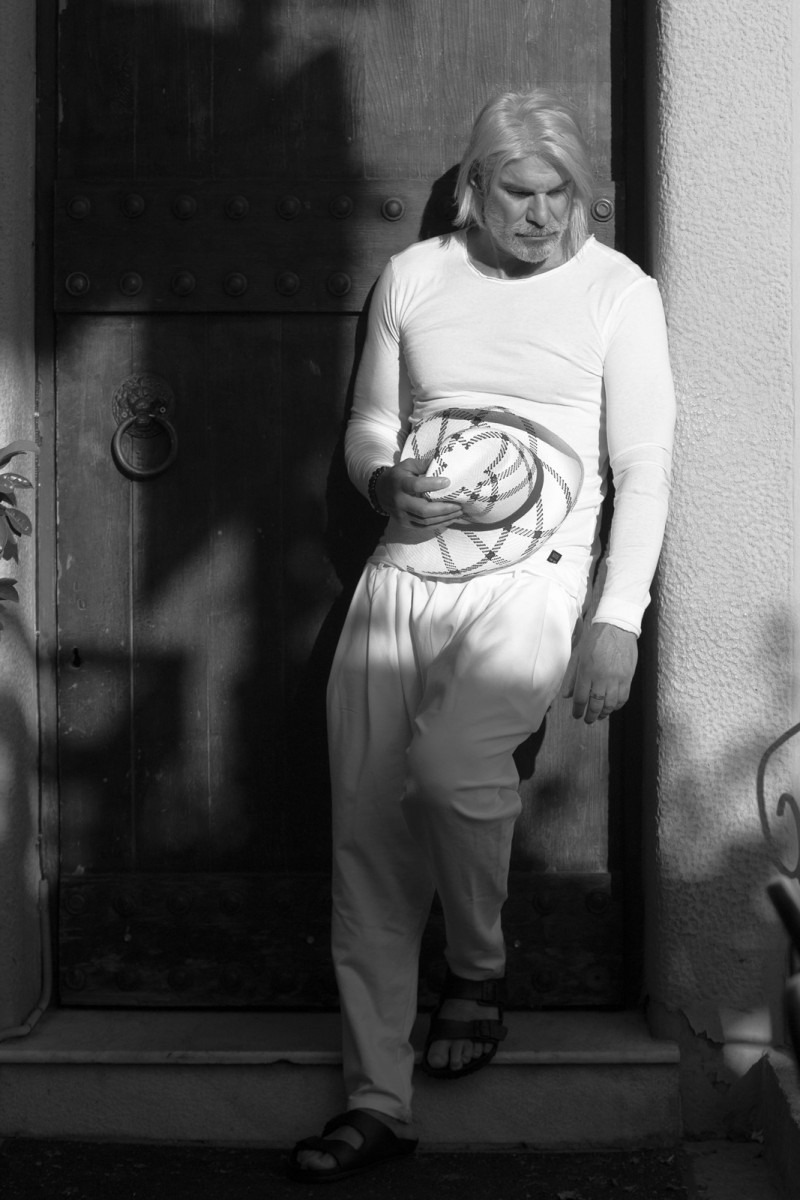 Menswear model: Manos Pintzis / Instagram: @manospintzisworld
Moreover, naturally textured fabrics in pure white create a softer, more fluid silhouette. The feeling is honest, and the updated cotton slim fit T-shirts for men highlight the influence of casual. While I loved to pair the white harem pants with the slim fit T-shirt to create a natural menswear Italian style to feel and look good. Note that this classic Men's Milan street style for S/S 2021 focus on monochromatic sophisticated details. A Soft coloured head-to-toe look, while footwear can add contrast colour interest.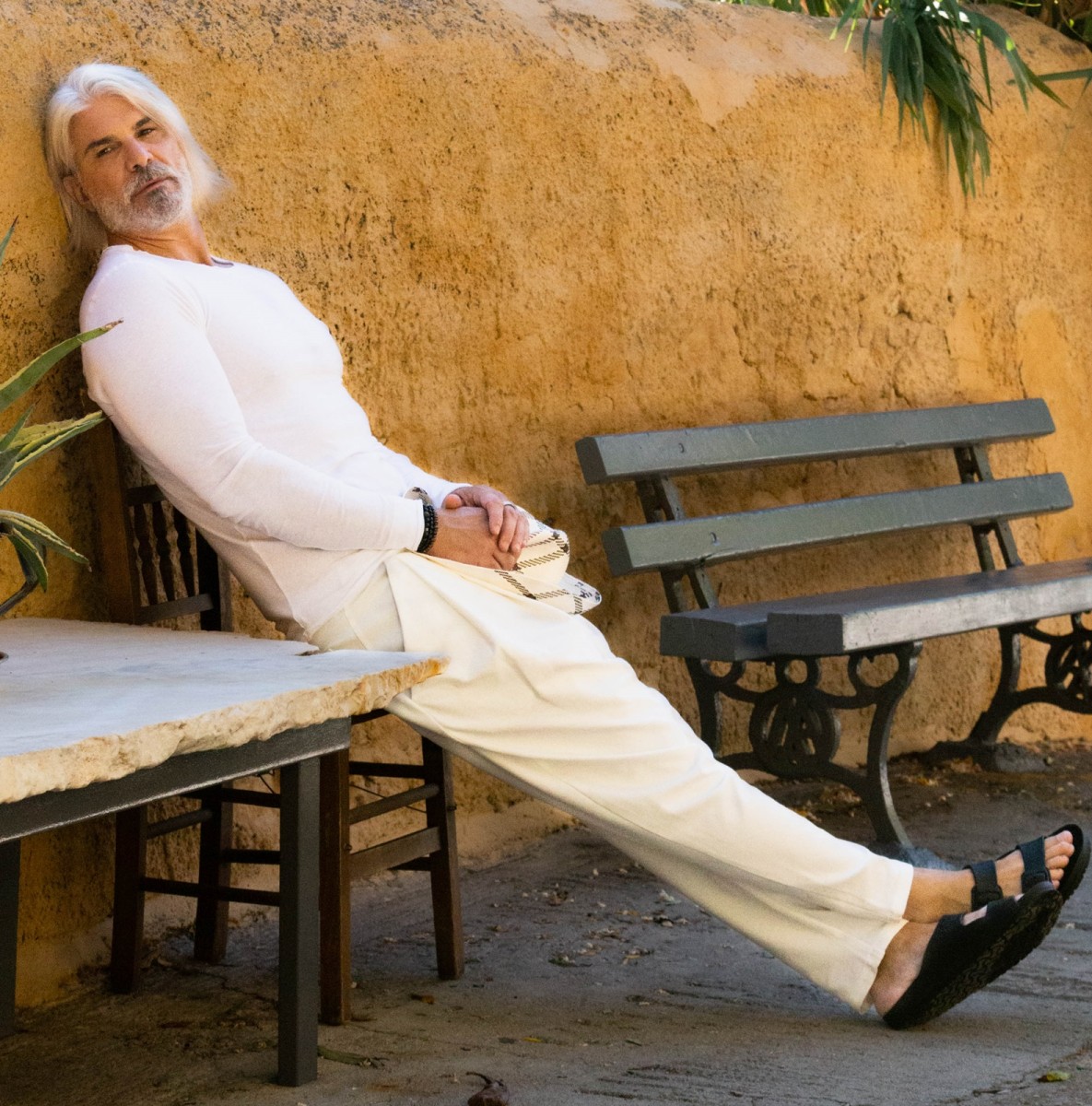 Manos Pintzis outfit by inbox64 Boutique / Hat by Katrina Karoussos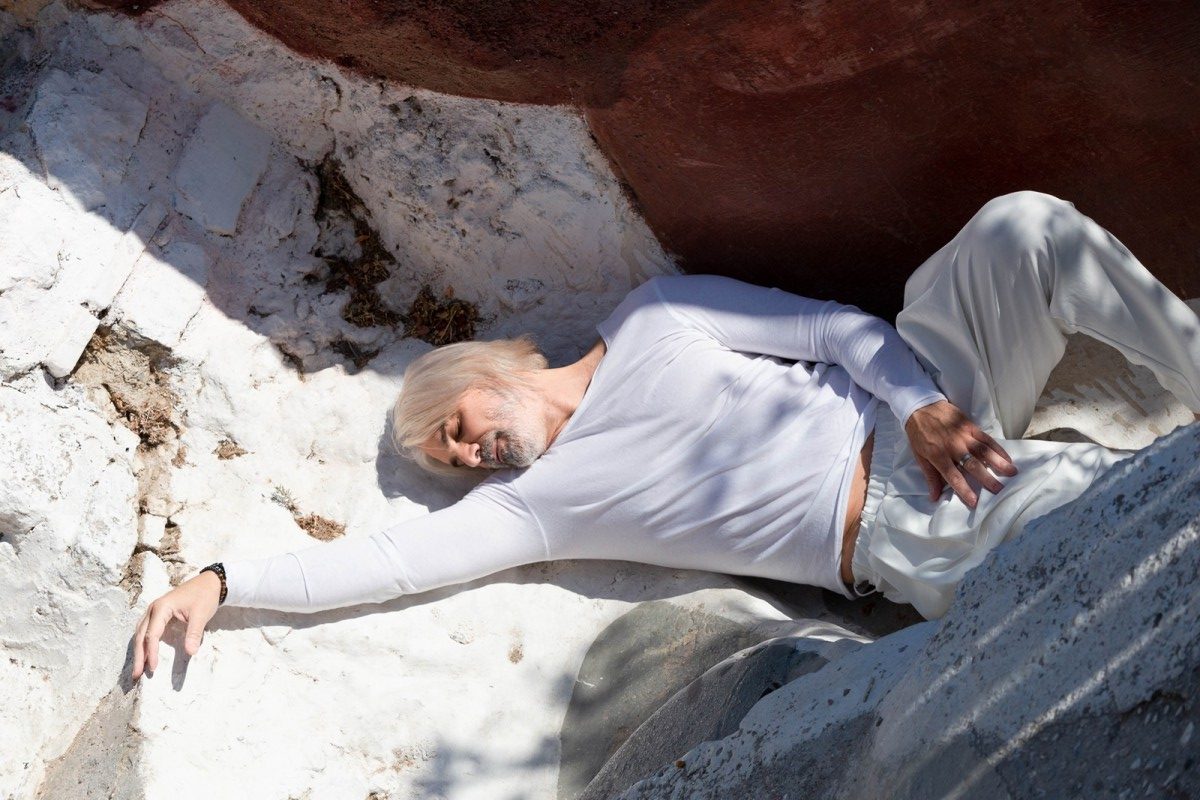 For SS21 the classic, but contemporary Milan Men's street style takes inspiration from athleisure. I love the harmony, and tranquillity of this softened trouser with large pockets. Still, the Menswear Italian style in total white you will love forever to wear.