Which everyday Autumn outfits 2020 are still trending today for menswear fashion and womenswear styles? Afterthought, Are all-black outfits in for 2020?
As we enter a new phase in social attitudes, I do believe that one of the simplest, and most essentials in Autumn outfits 2020 style is sharing clothing from men wardrobe. For me, the coolest Autumn outfits became a focus once again. However, in the quest to be new and different, I started to share and create with daily people fall looks. Firstly, creativity and innovation is the key. Secondly, men wardrobe inspired my style in ways I could never have imagined. Also, my research for the new black outfit ideas through Agis Ioakim wardrobe offered me the opportunity to adapt, make the change, and add newness to my autumn style.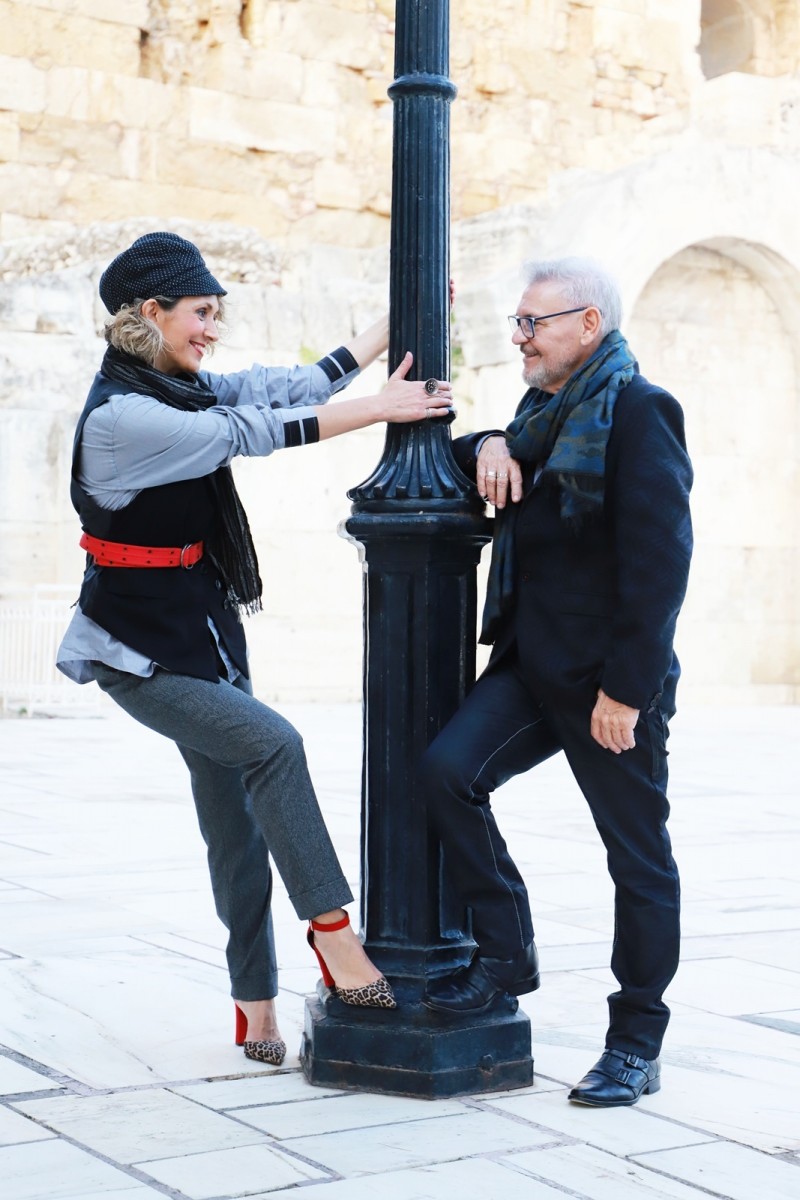 All-black outfits wardrobe by Agis Ioakim/Instagram: @agisilasioak
However, today I share with you three black outfit ideas for both men and women. Most importantly, each black outfit is my styling inspiration from three men shoe type exclusively from the wardrobe of Agis Ioakim: the sneakers, the Chelsea boots, and the combat boot. Likewise, I selected with care, bringing a man and a woman together. In the same vein, I found joy in exploring feminity through Agis way to dress. How do you style all black clothes from men wardrobe? What shoes go with black clothes? Do sneakers, Chelsea boots, and combat shoes look good with black? Let's ride to the challenge, and eventually discover Three coolest Autumn outfits 2020 now for your best all-black outfits. Immediately black on black outfits will look great with three iconic men shoe type.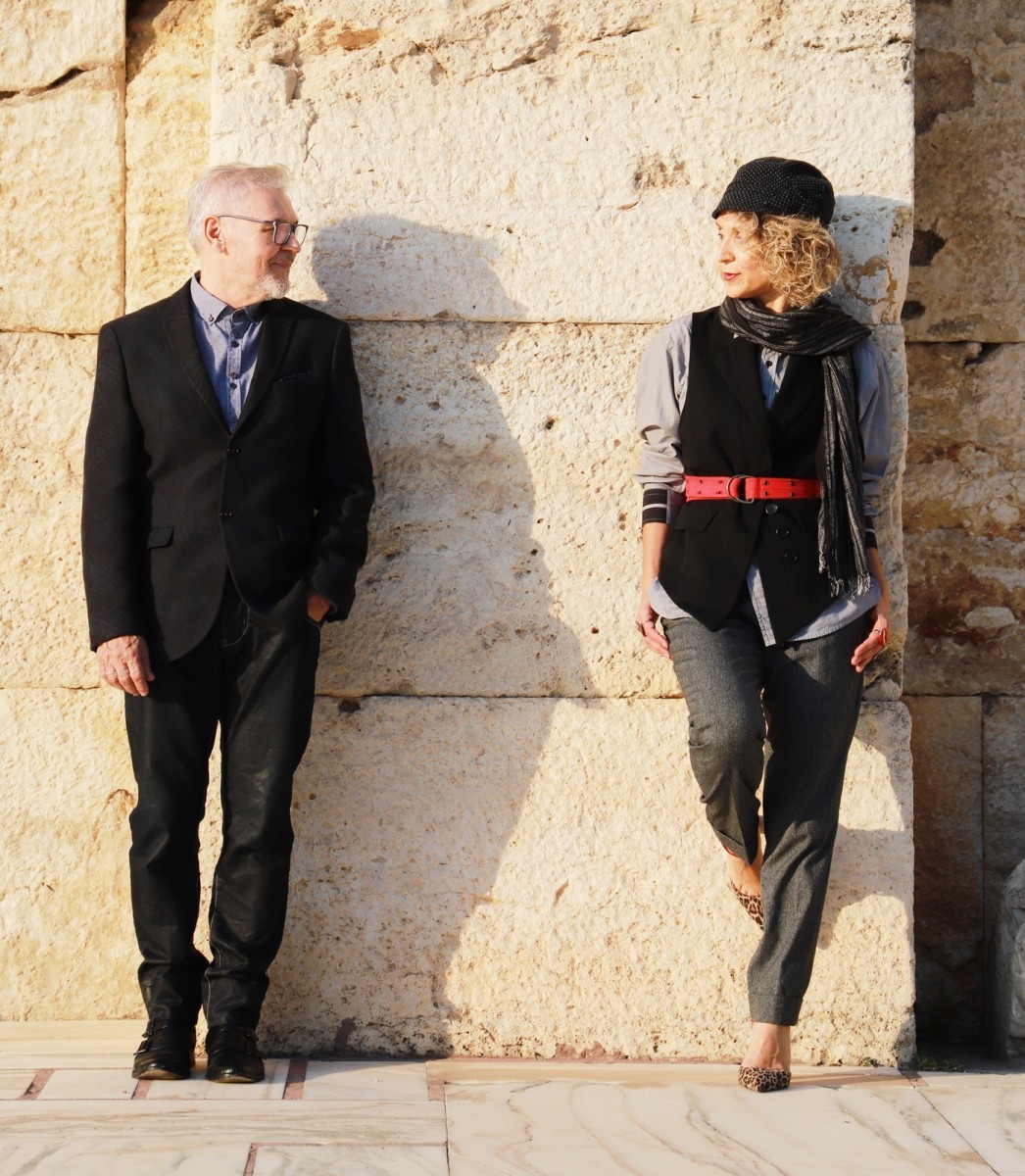 Discover, still, start to Understand the Combat boots history now: While, stop and think beyond the trend. Finally, from Punk Rockers to street style, why they are always in style today?
Firstly, from punk rockers to street style start, combat boots were the shoes that soldiers wore in World War II. Secondly, Assyrian soldiers wore combat boots, known as hobnail combat boot. Moreover, this first edition of combat boots had no left or right shoe.
On the other hand, during the Vietnam, War, 1955-1975, lace-up combat boots were the right shoe for jungle warfare. Still, as a fashion item, it dates first to the 60s and 70s when Dr Martens boot became the symbol of British punk.
By the 80s, the Sex Pistols, and The Clash, London based punk rock band brought combat boots to the United States. Their popularity gained the attention for nonconforming style.
In the '90s combat boots made their first appearance to high fashion at the Perry Ellis Spring '93 show. Since then, designers as Junya Watanabe launched Avant guard look with half tied boots. While Prada in Fall/Winter 2019 designed candy coloured monochrome combat boots.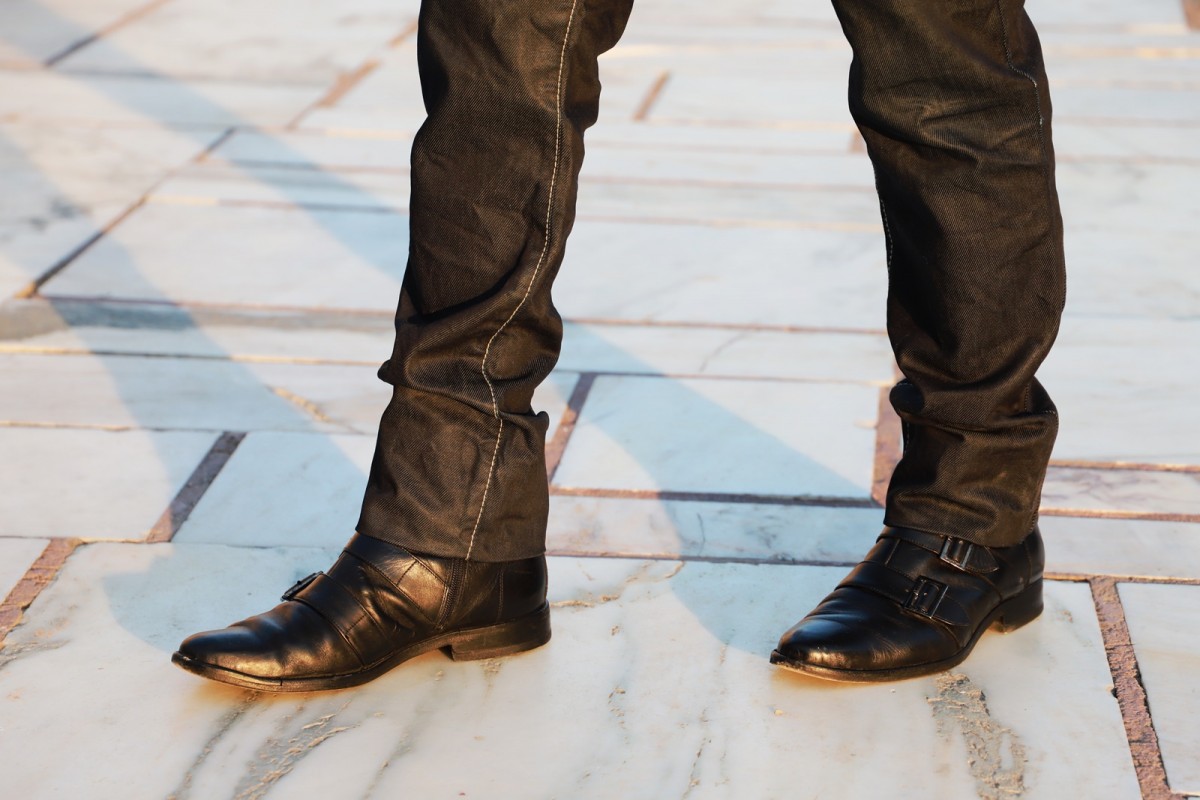 1)How do you style black combat boot men with an all-black outfit? Come and see the new autumn men style.
For Autumn outfits 2020 menswear style of my friend Agis Ioakim with black combat boots, I focused on colour, tailored details, and denim. Meanwhile, It's about a simplistic, classic fashion outfit. Firstly, The light blue denim shirt in mixture with a classic two-button single-breasted jacket and jeans update the fall outfit.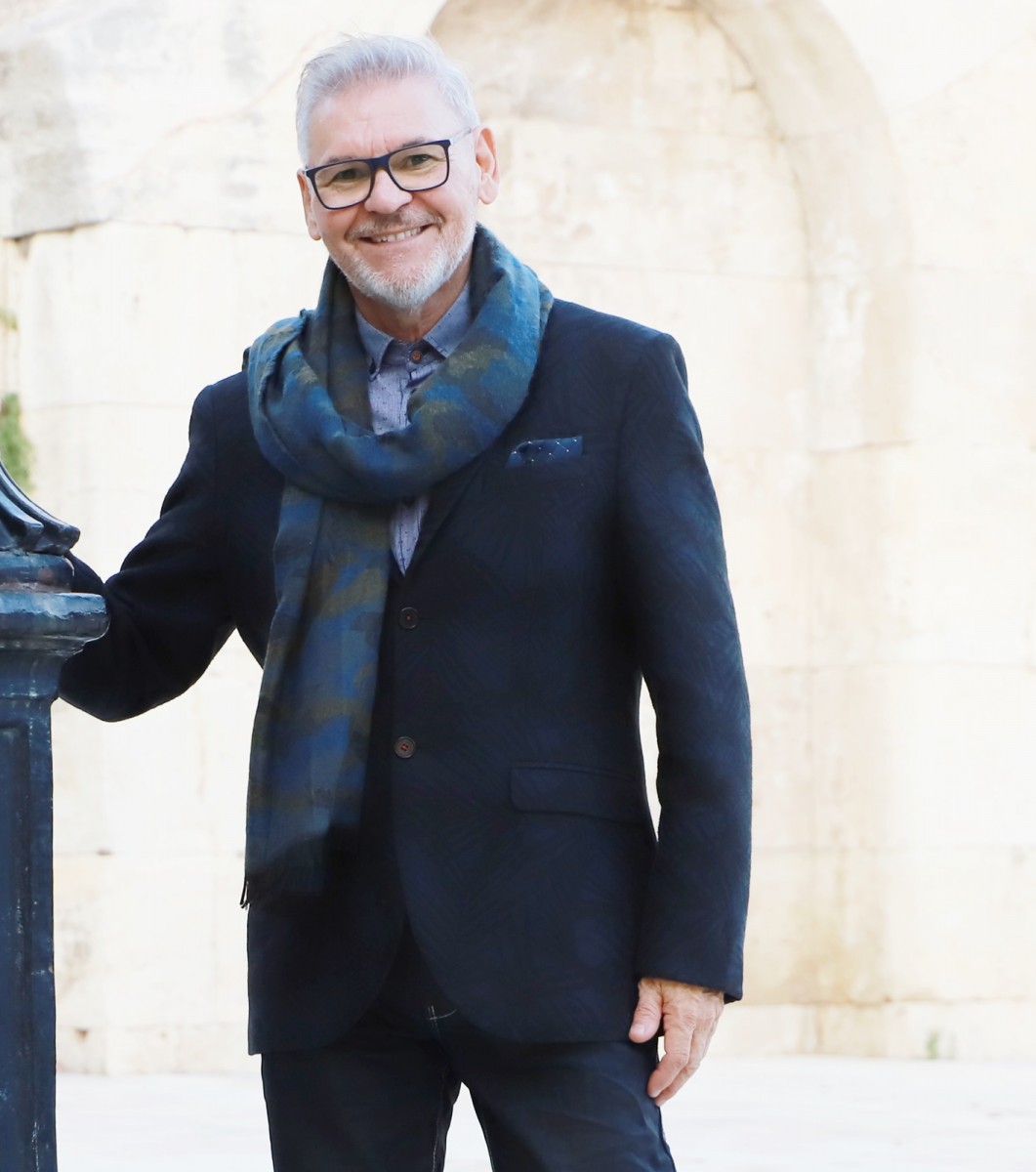 Secondly, The slightly elongated button-down collar add a smarter look with the jacquard woollen scarf in blue shades. Afterthought, feel comfortable, be flexible, and always modern. Finally, combat boots open the scene with black outfit ideas.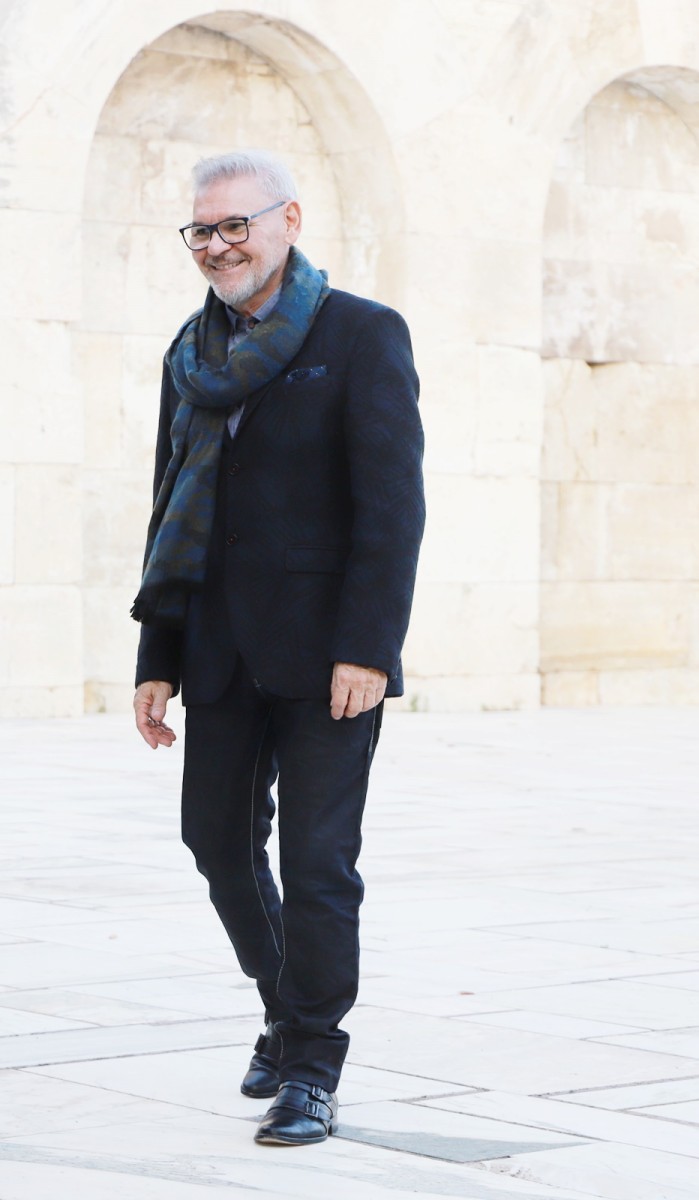 How do you style today all-black outfit women from men wardrobe? Come and see the new autumn women style.
This season I loved to explore black on black outfit. Afterthought, I do believe that it looks stunning in a slim fit men's suit vest. The message is simple: choose your accessories carefully. Casualise the colour by wearing a high waisted tweed slim fit trouser in dark grey with a light grey shirt. Sometimes even play with unexpected black design details shirt cuffs, and an army military pistol belt in bright red.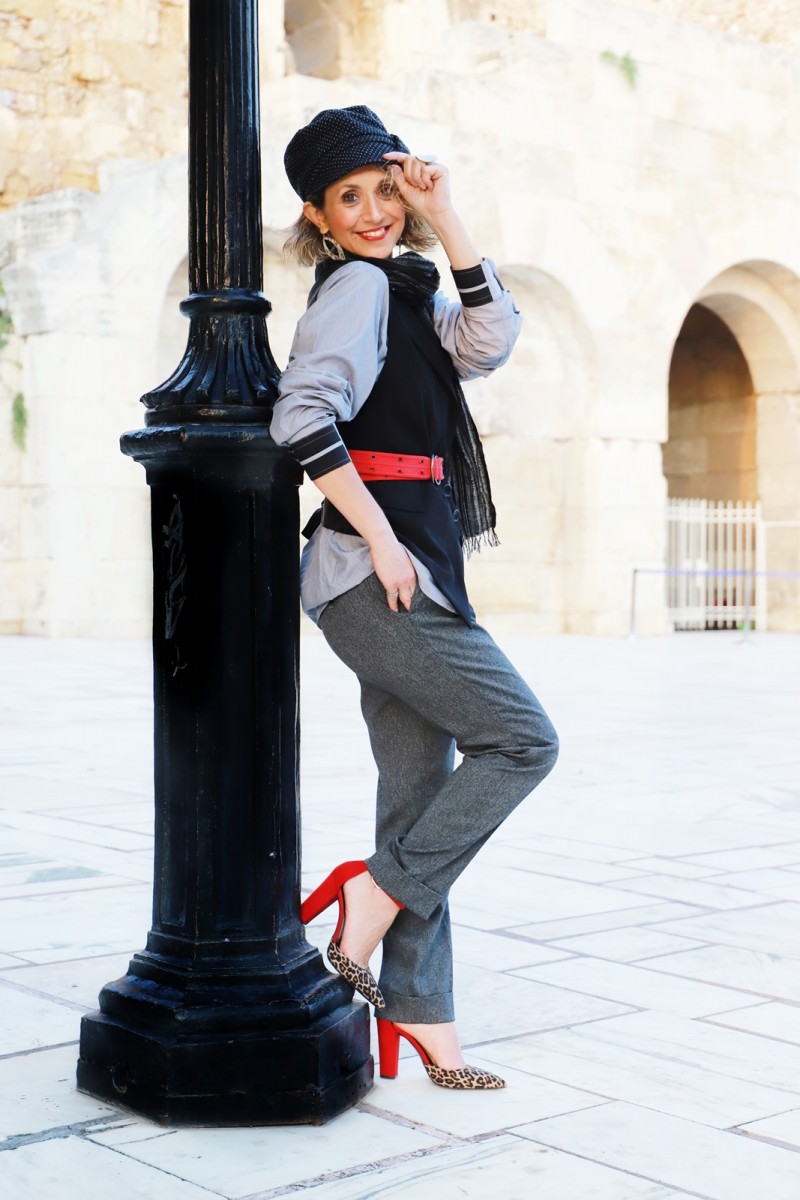 Keep it casual with a colourful striped knitted scarf in dark grey, and a reversible dreadlock poorboy hat. Finally, update your style with high-heal animal print leather pumps. Certainly, Pointed toes, the high red block heel is a timeless design to add in your wardrobe. In short, dare to match cute black outfits, be natural, stylish, and always elegant.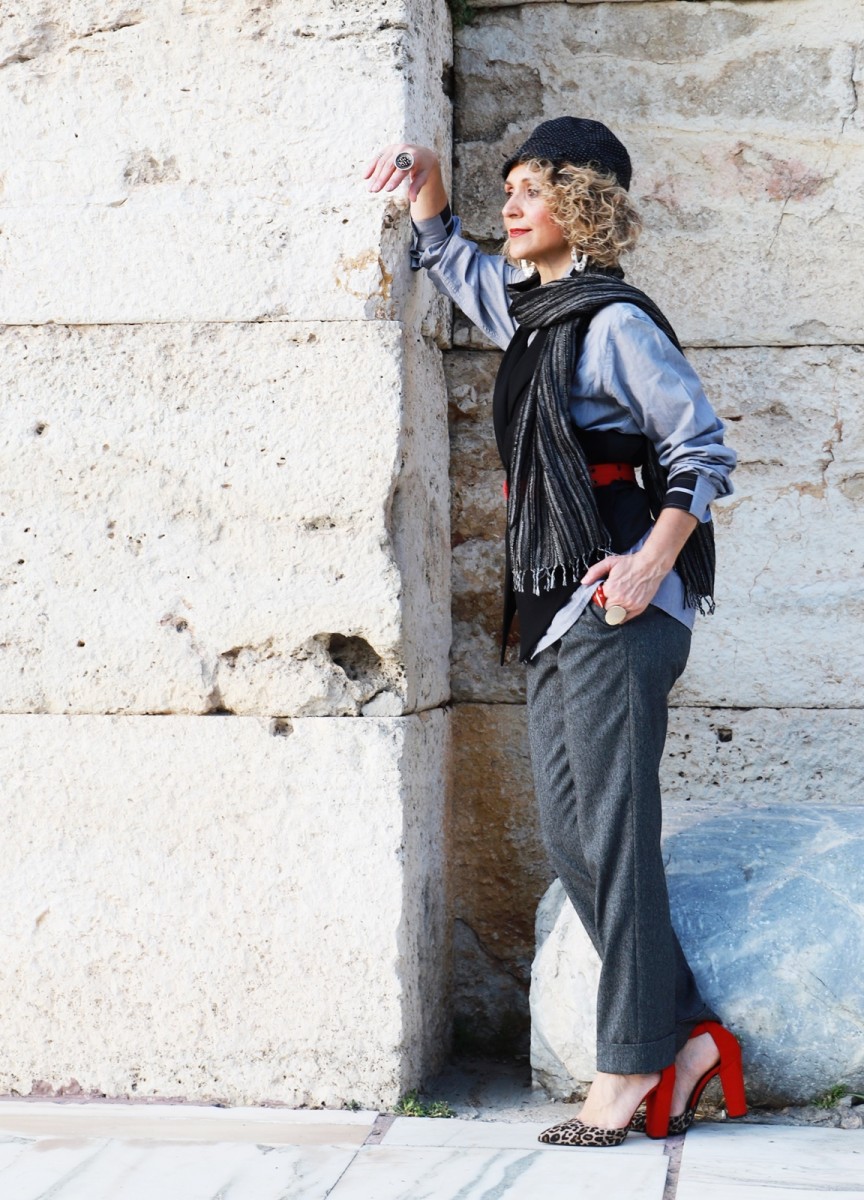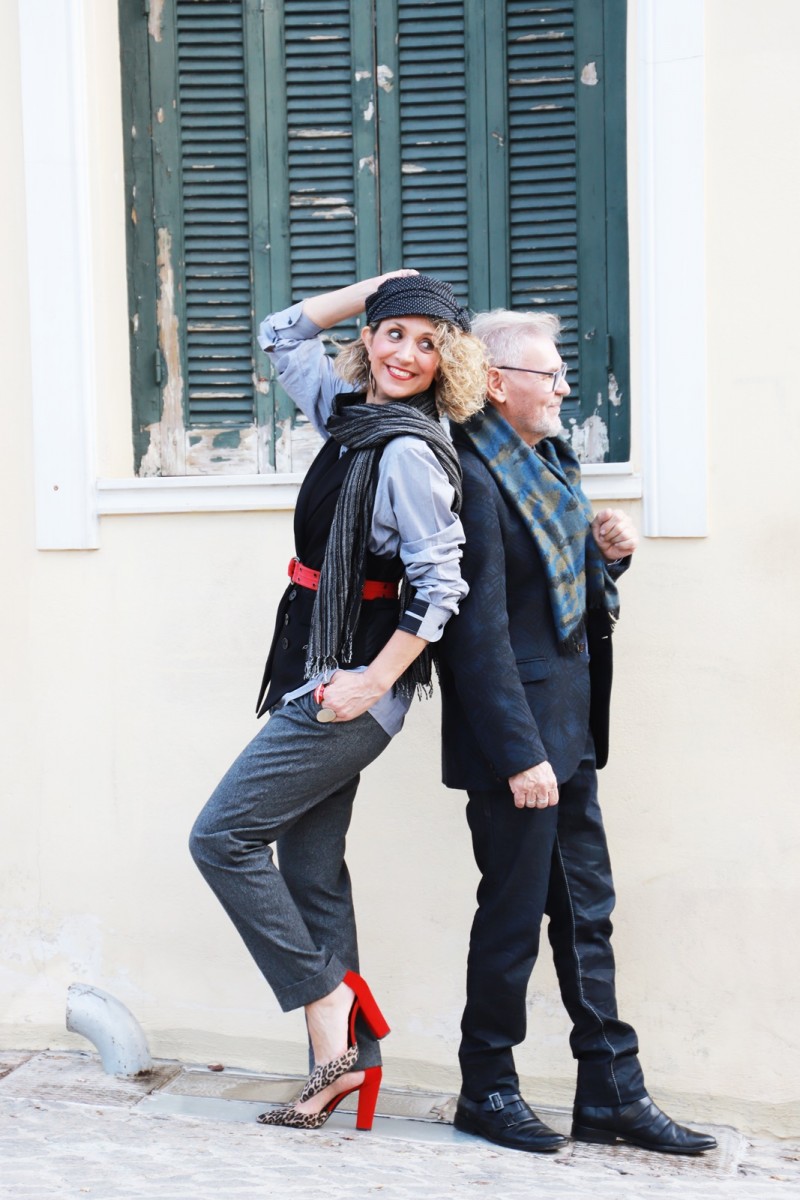 Stop and think now sneakers history: Who invented the sneaker? Still, When did sneakers start? Finally, Why are sneakers so popular today? Discover the coolest shoes ever immediately.
The history of sneakers begins in 1839. However, the American scientist Charles Goodyear invented vulcanized rubber. Several decades later people wore rubber-soled shoes called plimsolls, but there was no right or left foot. In 1916 the US Rubber Company developed more comfortable rubber sneakers with canvas tops, called Keds.
However, they got the nickname sneakers because they were so quiet. For instance, a person wearing them could sneak up on someone. By early 1920, Chuck Taylor, an American basketball player, helped to improve, and promote the Chuck Taylor All-Stars, the best-selling basketball shoes of all time. In 1924 Adi Dasler created a sneaker that he named after himself: Adidas.
To sum up, that's one of the most popular athletic brands worldwide until today. Moreover, Adi's brother started up Puma. In 1984 NIKE signed a contract with the basketball player Michael Jordan, and they made Air Jordans. The most famous sneaker ever made. Since then, sneakers continue to surprise us, as they became more and more a fashion, and lifestyle statement.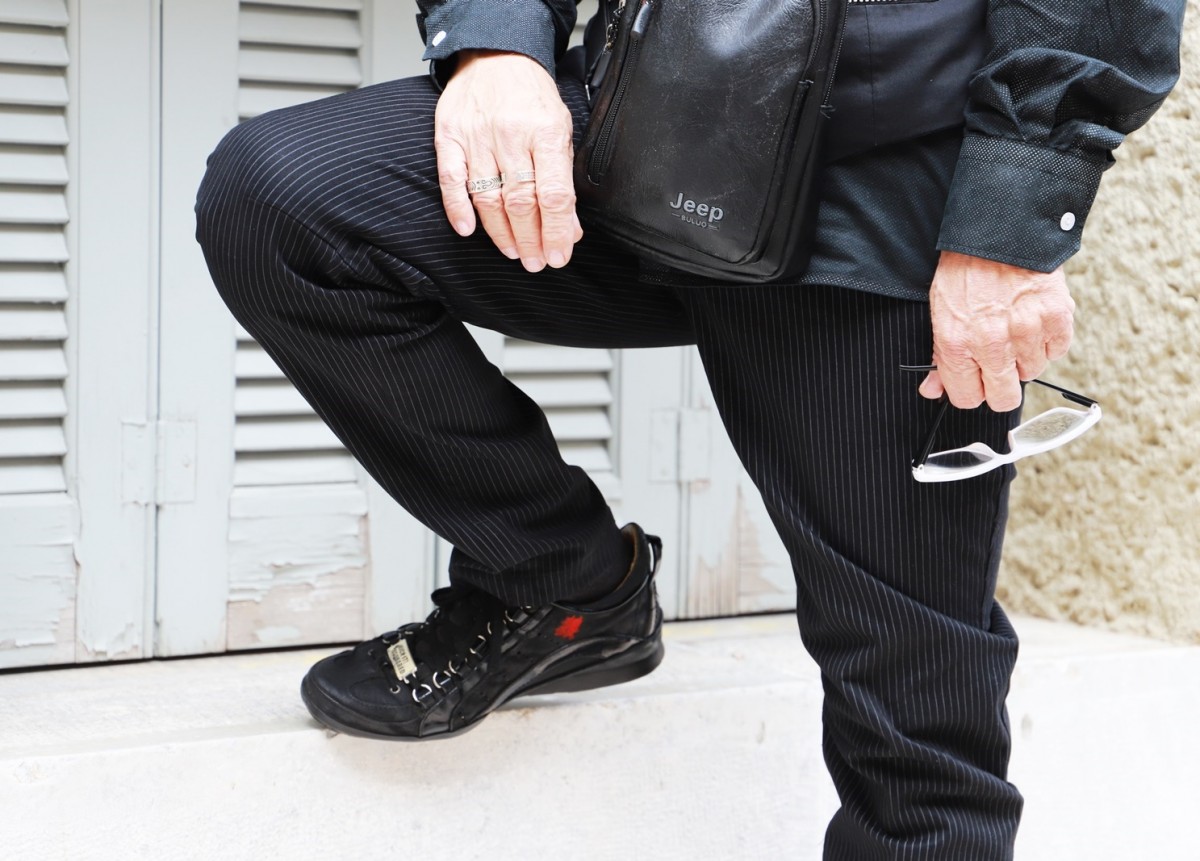 Black leather sneakers Dsquared by Agis Ioakim wardrobe