Share this
Moreover, legs are relaxed, while denim blazers allow for styling over more casual layering pieces. This minimal two-layered jacket is a one-of-a-kind combination with denim wide-leg trousers. However, It hugs you in all the right places and creates some beautiful dimensions for the overall silhouette. To highlight this chic new denim trend, I present you the latest denim trend that fashion people are wearing now and include our favourite pairs to try out. Celebrate comfort and add joy that makes you feel good. Those are the high rise wide-leg jeans you need to shop for now. A lightweight, outdoor classic, and comfortable denim style you will love to wear daily.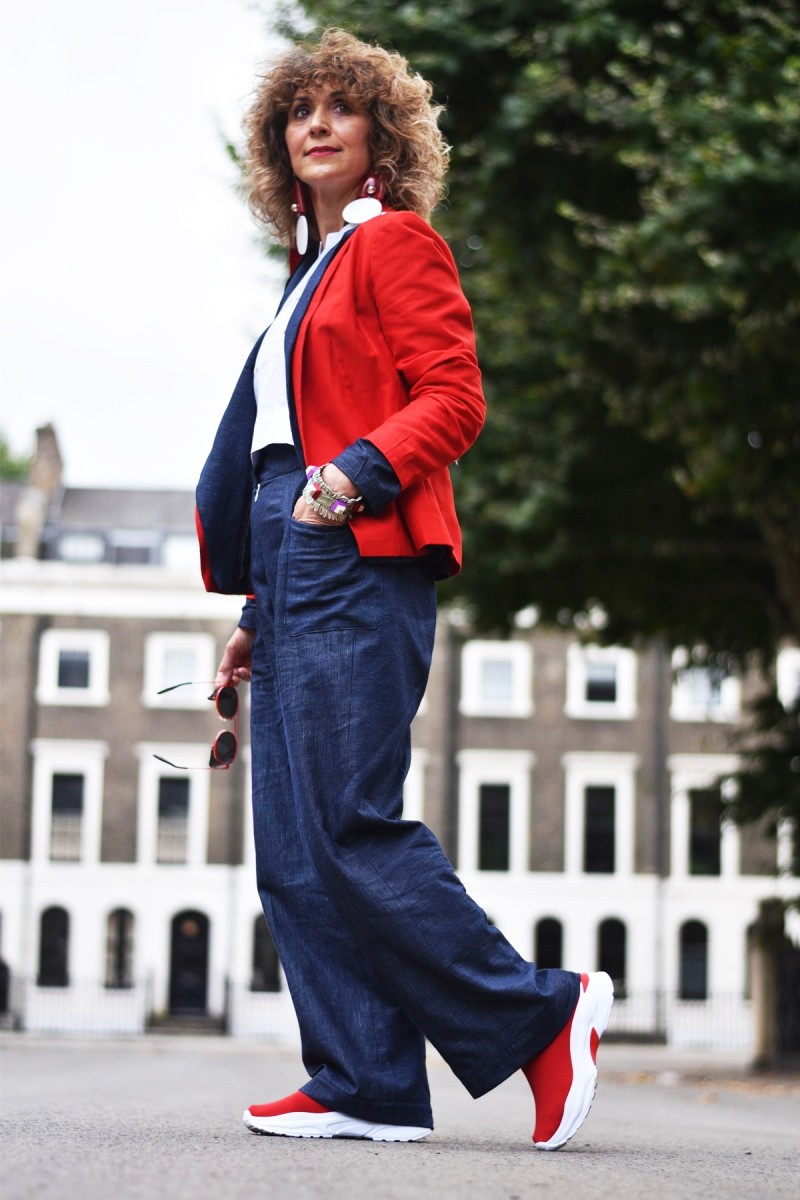 4)
The new cropped top shirt

will make all your outfits look so stylish. Trust me: the cotton cropped top Can Bring Your Style to New Heights.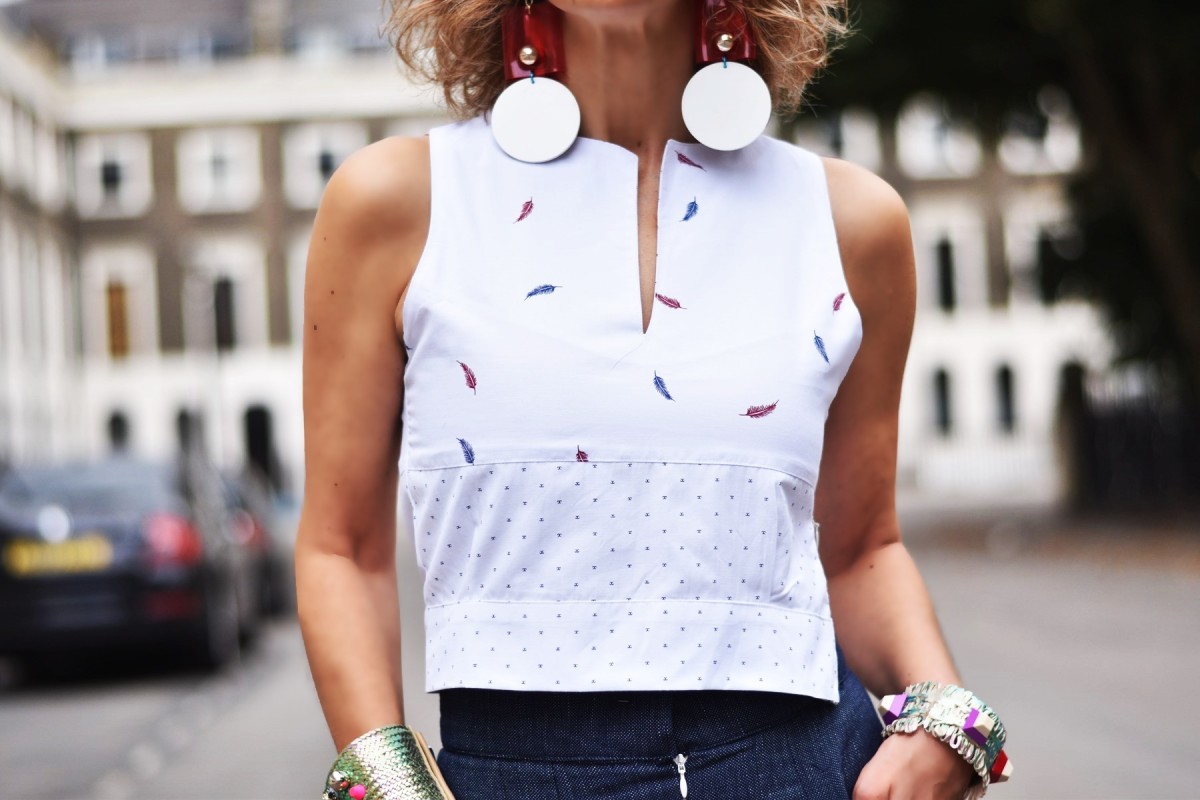 Contemporary tailoring during the London Fashion Week 2021 will once again have a place in your wardrobes. This short, mixed-match cotton printed cropped top shirt combines tailoring and a T-shirt. Versatile, seasonless, and timeless is ideal with high waisted wide leg jeans. On the other hand, the amount of skin you leave on the show is up to you.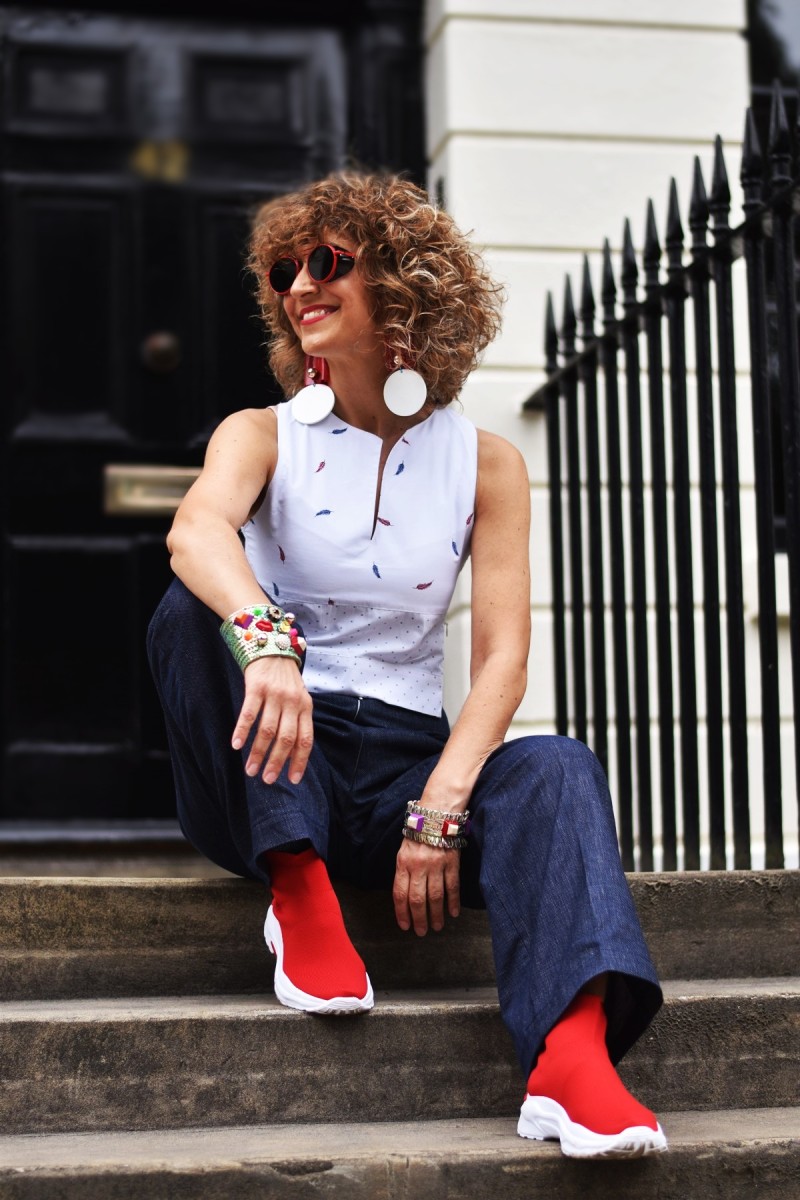 However, the high-waisted denim will keep your look more casual. The unexpected combination of prints will surprise you. That is your fast-forward style for any season, winter or summer. Think smart, be comfortable, take your time and leave your daily life. Relaxed prints of your cotton cropped top shirt will bring your style to new heights.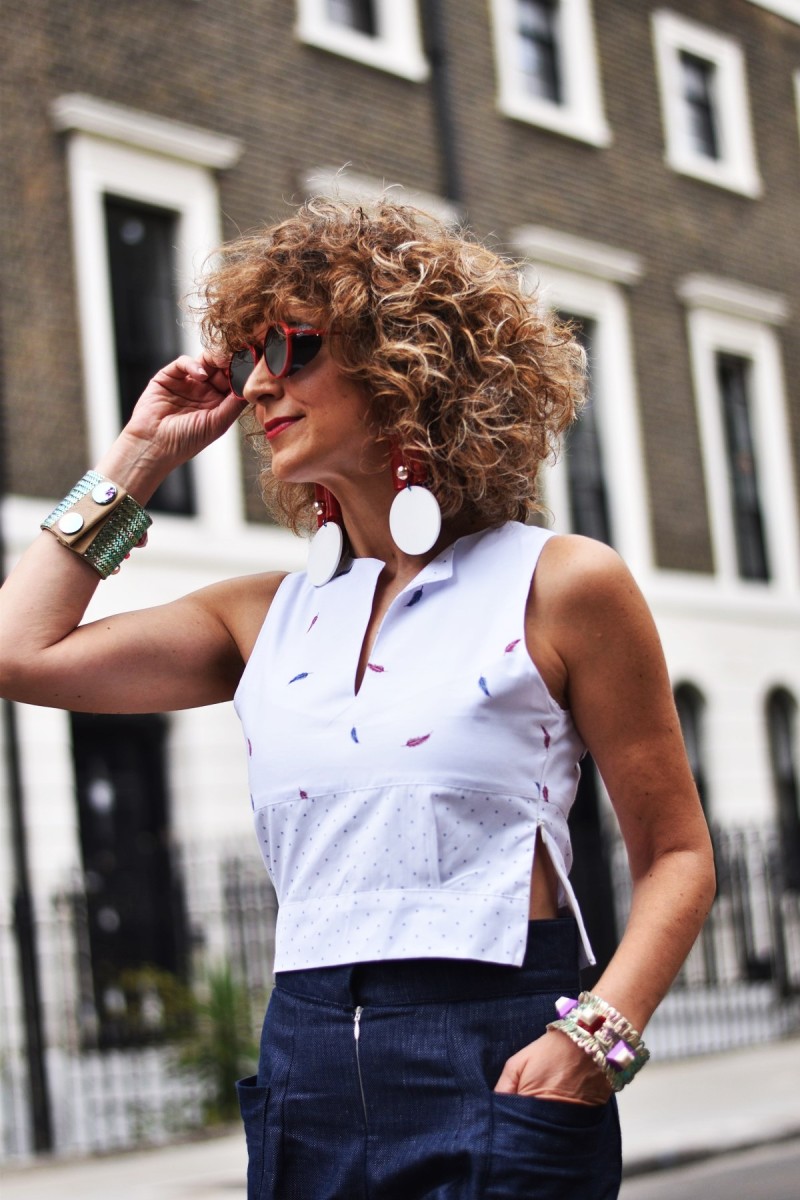 5)The red mini skirt.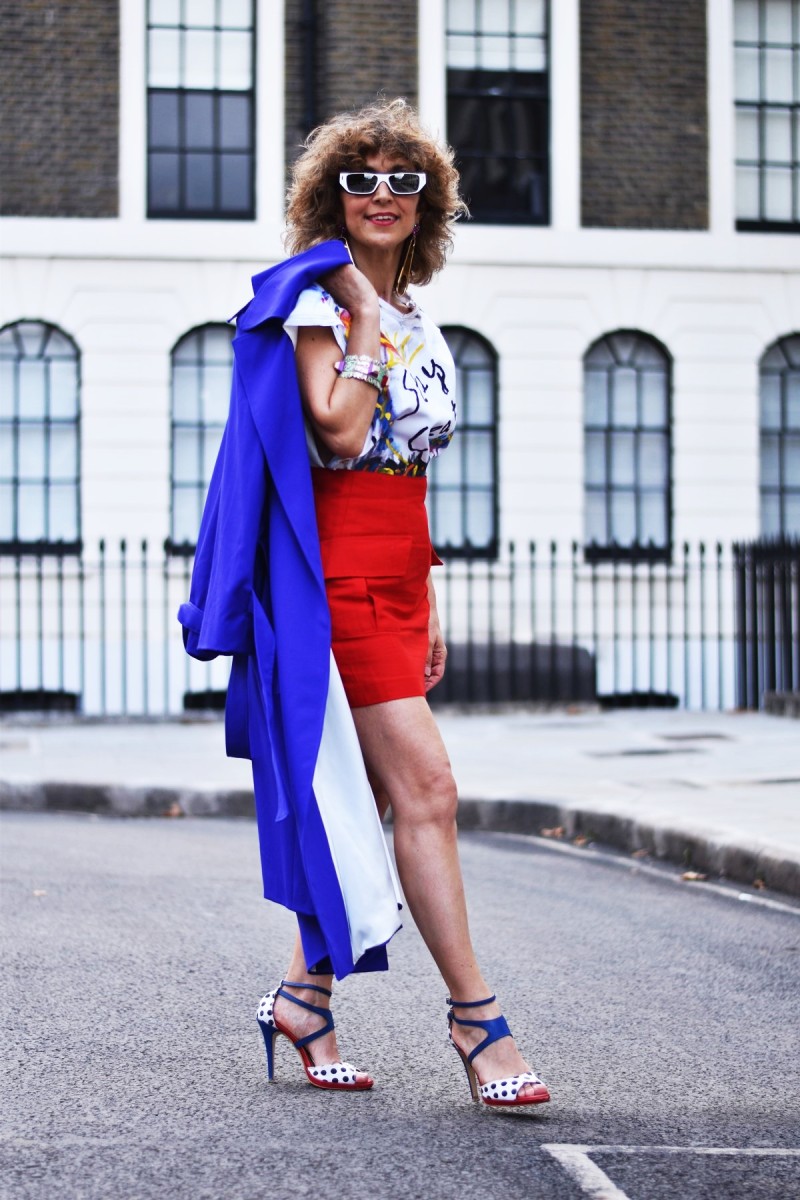 In the '60s and '70s, the legendary English designer Mary Quant made mini skirt styles a mandatory trend. A simple sexy A-line, high waisted red mini skirt can never fail to notice your sexiness. That is Think-Feel-Discover's red skirt design: The revival of the '70s with tailored blazers and hand-painted t-shirts become the hottest combination for your street style.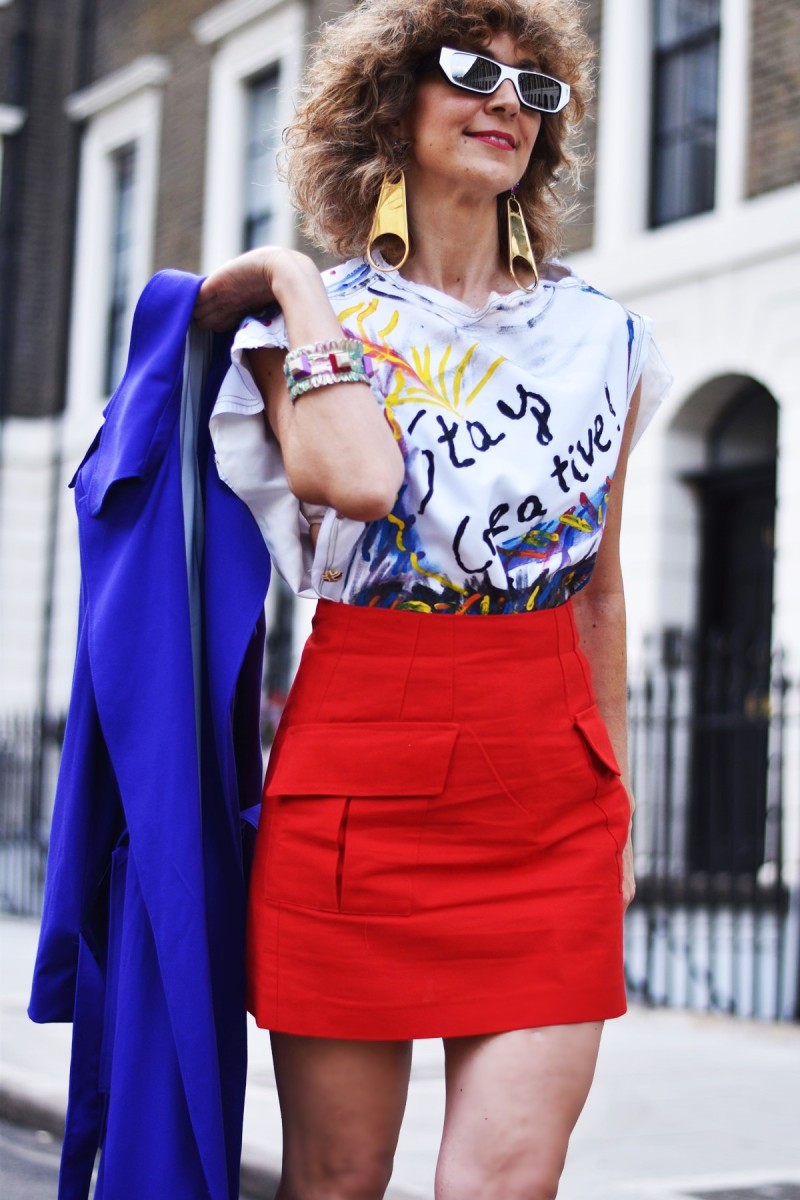 The mini skirt returns. An iconic wardrobe item that you will love to wear all day long. In sort, My red mini skirt is here to reveal your elegance and the confidence of your femininity. The power and strength of the red colour are the heart of this mini skirt with an inverted pleat pocket. Afterwards, it is forever in style.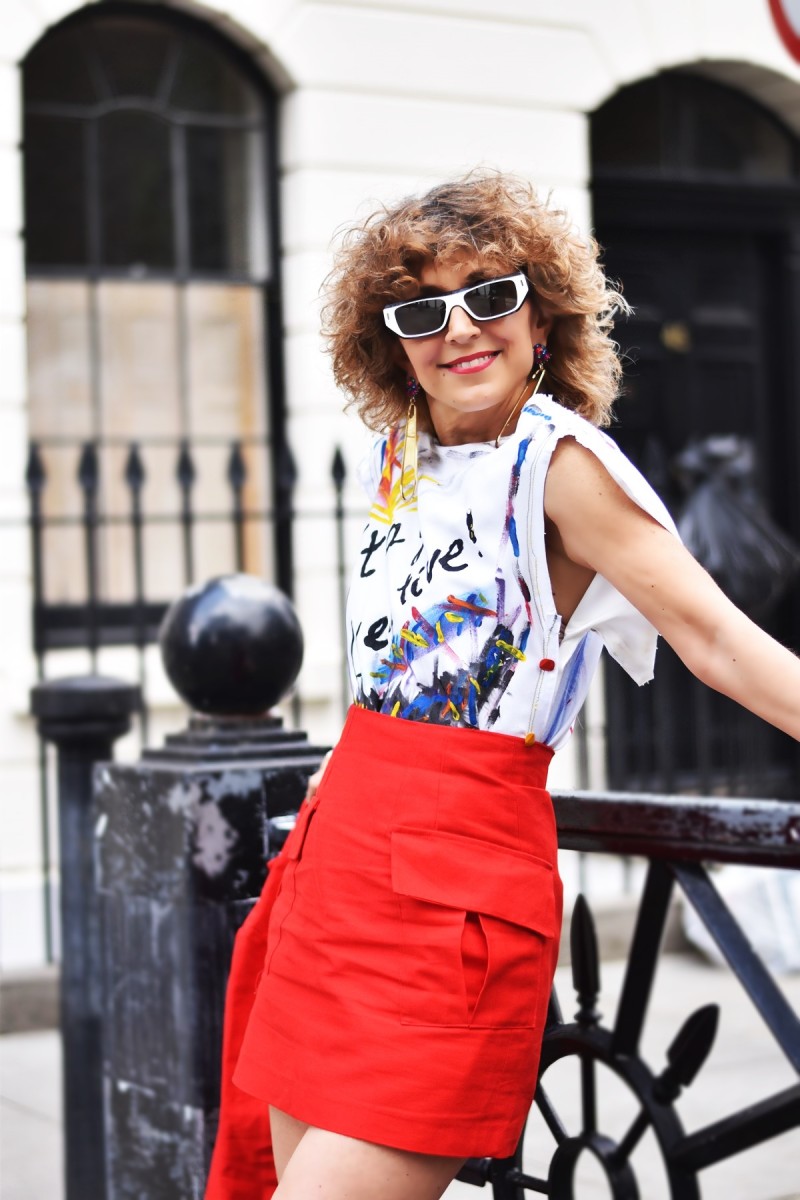 6)T-shirt Trends 2021.
T-shirt trends 2021 combine excitement and fun. In my creative imagination, the new t-shirt designs unlock creativity and help us connect with what we wear. Hottest t-shirt Fashion trends 2021 have to do with colour. However, colour is vibration and energy. Joyful combinations of brights express positive feelings. Say it with words! Wear it with colour. Life is beautiful, and we all want to live it.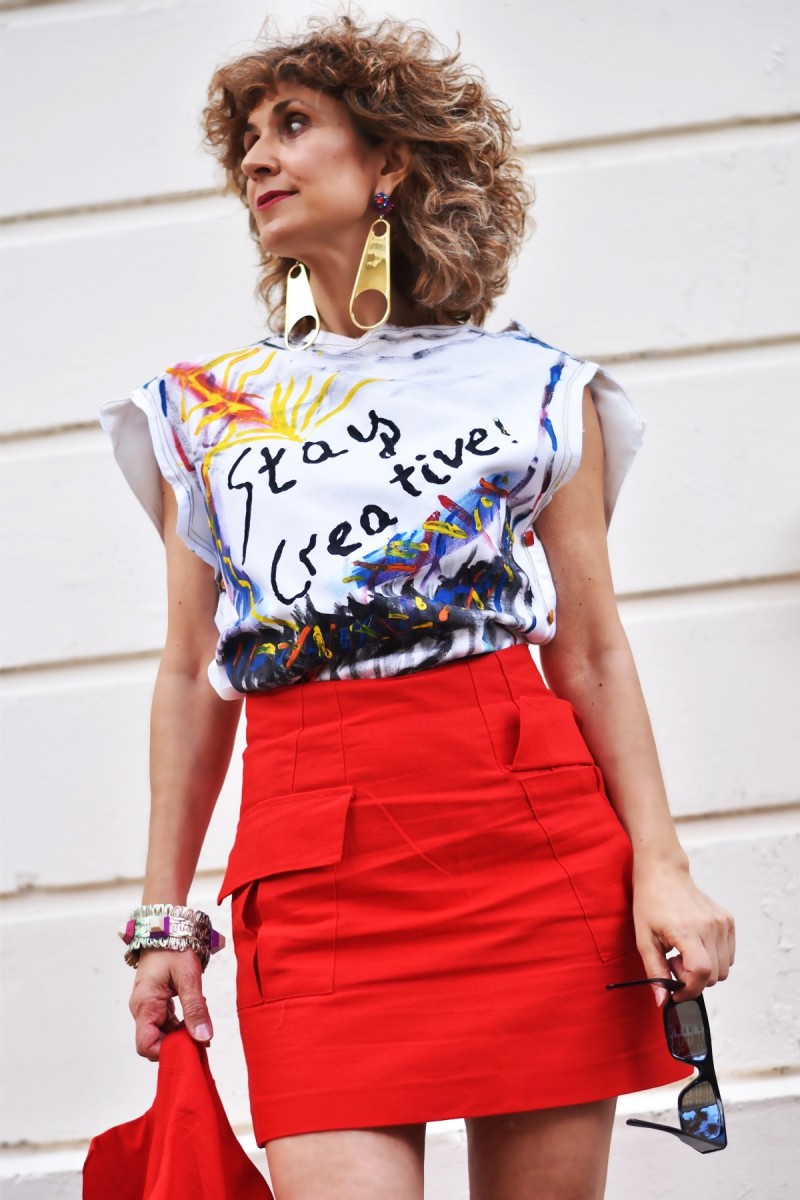 Remember that the Stay Creative t-shirt design of the Think-Feeel-Discover.com collection is here to remind you that even something as simple as a trending t-shirt could inspire change in the world. Words create personal stories, and colours transform t-shirt ideas.
Whether you are on the way to the office, out to drinks with friends, or on a Saturday stroll, the new colourful t-shirt 2021 by Think-Feel-Discover.com is the ideal item to wear. Stay creative, be unique, and bring back colour to your life.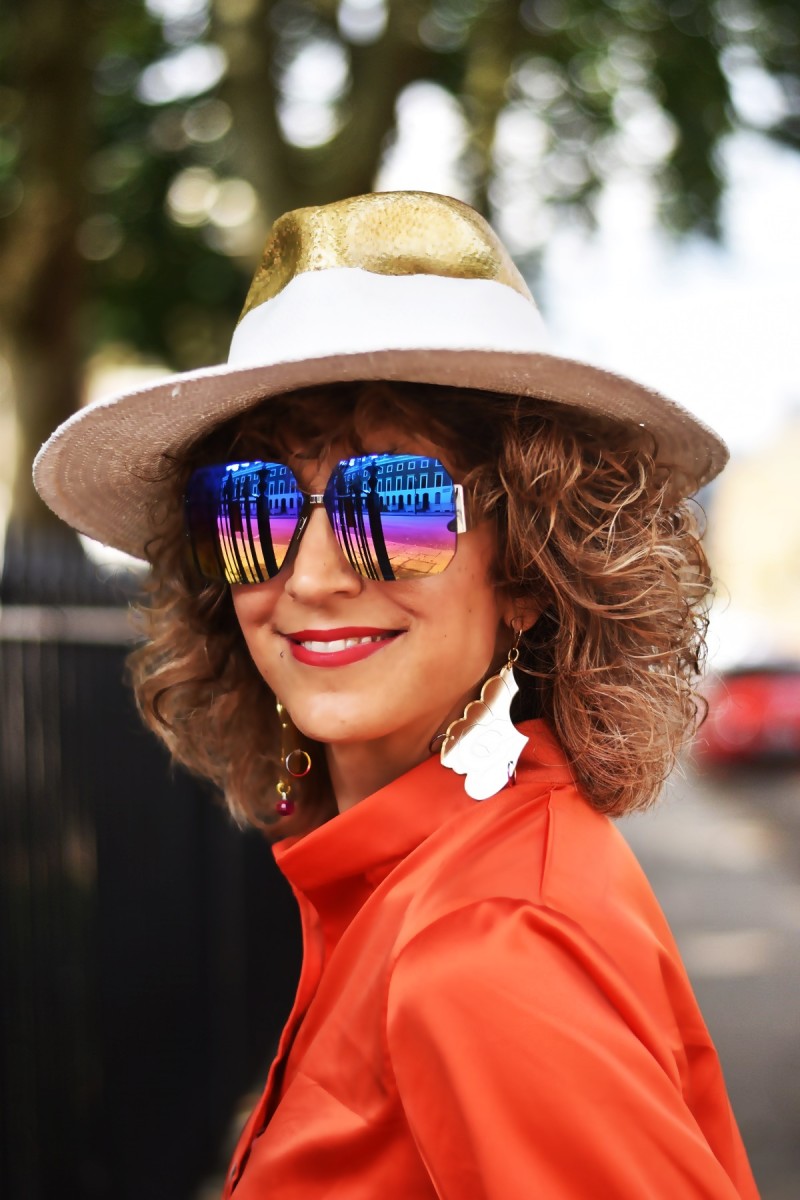 ♦Best Fashion Trends 2021 UK that you will love to wear. Finally, the newest LFW street outfits to know right now.
⇒For more LFW Street Style Inspiration you can see more here: London Fashion Week Style
♦1st Limited Edition Clothing Collection designed by Chrysanthi Kosmatou, Fashion Editor of Think-Feel-Discover.com
♦Photo credits Instagram @nourallah.photography
♦Sunglasses Collection by Ofthalmos.gr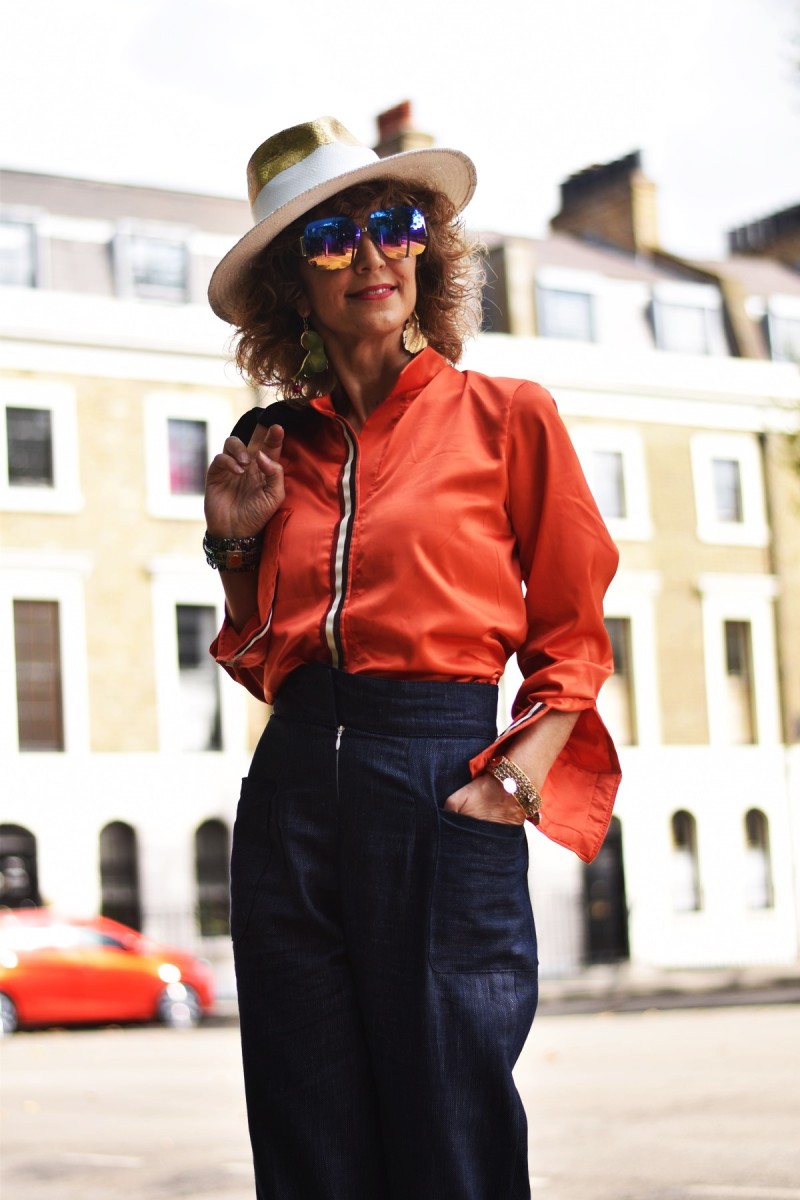 By Chrysanthi Kosmatou Monday 1 November 2021