What should you wear today in LFW SS20? Afterward, How the fashion collage of Poua stories add value to your creative street style look in London?
Whatever we do in Fashion and whatever Fashion Style we love, we have to keep surprising us during LFW SS20. That is to say,  sustainability, slow fashion, creativity, and handmade design capture my attention this season, hear in London. As I write these words, I'm continuously thinking in the Street Style photography I did in London some days before. However, This season the idea of digital collage was a challenge for my creative imagination. As a result, my collaboration with Poua Stories adds real value for its originality and love for new fashion stories.
Firstly, I kindly asked to make us understand the technique of digital collage. Pablo Picasso and Georges Braque were the first creators of this technique. Meanwhile, the word collage, in French comes from the verb coller. That means to glue. Secondly, for the American artist Robert Motherwell, it is one of the most exciting ideas of the twentieth century. Certainly, Keywords for Poua Stories brand: high-quality fabrics, bold colors, handmade art, and love for fashion. The new vintage style in playfull and comfort ideas to wear. In short, it all starts with feminity, color dynamics, and humor.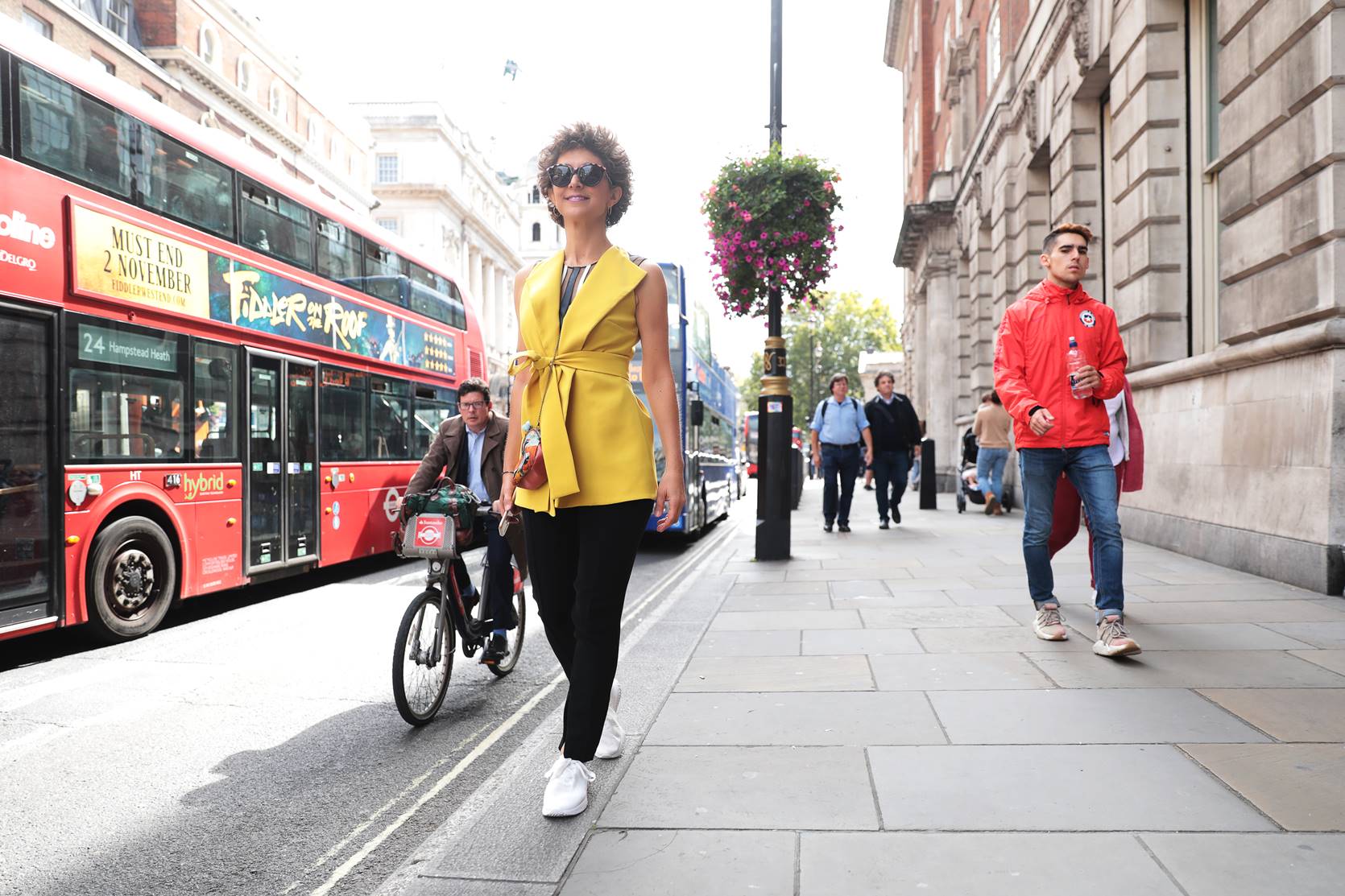 What should you wear today in London Fashion Week SS20? Afterward, How the digital collage of Poua stories add value to your creative street style look in London?
Above all, for London Fashion Week SS20, I created two outfits with love in different styles for my London street fashion. At the same time, I allowed my self to explore my feminine energy through elegance and comfort. Firstly, I begin with a warm, gentle, luxurious neutrals that flirt my city look. Secondly, I embrace brights, as they are vital for my Fashion Shows schedule during London Fashion Week.
Similarly, full of energy, green color is a smart choice, full of innovation for my street style. However, Bright yellow continues in its evolution and make my look to stand out. In the same vein, I focused on the luxury touch of the materials through delicate pleating. It is about elegant design, drawing attention to transparency without sharp edges. On the other hand, the sleeveless jacket brings to life a new story for my daily way to dress.
Most importantly, the London Fashion Week SS20 street style look is for me the celebration of prints. Here, in London, my inspiration for street style embraces the original vintage fashion collage of Poua stories. In short, I found it interesting to create the best London Fashion Week SS20 street style outfits for the love of creating, having fun, and express my self through art. Above all, empower your femininity with prints, and listen to Poua fashion collages stories. Finally, digital fashion collage will undoubtedly effect to your way to dress this season. Be inspired!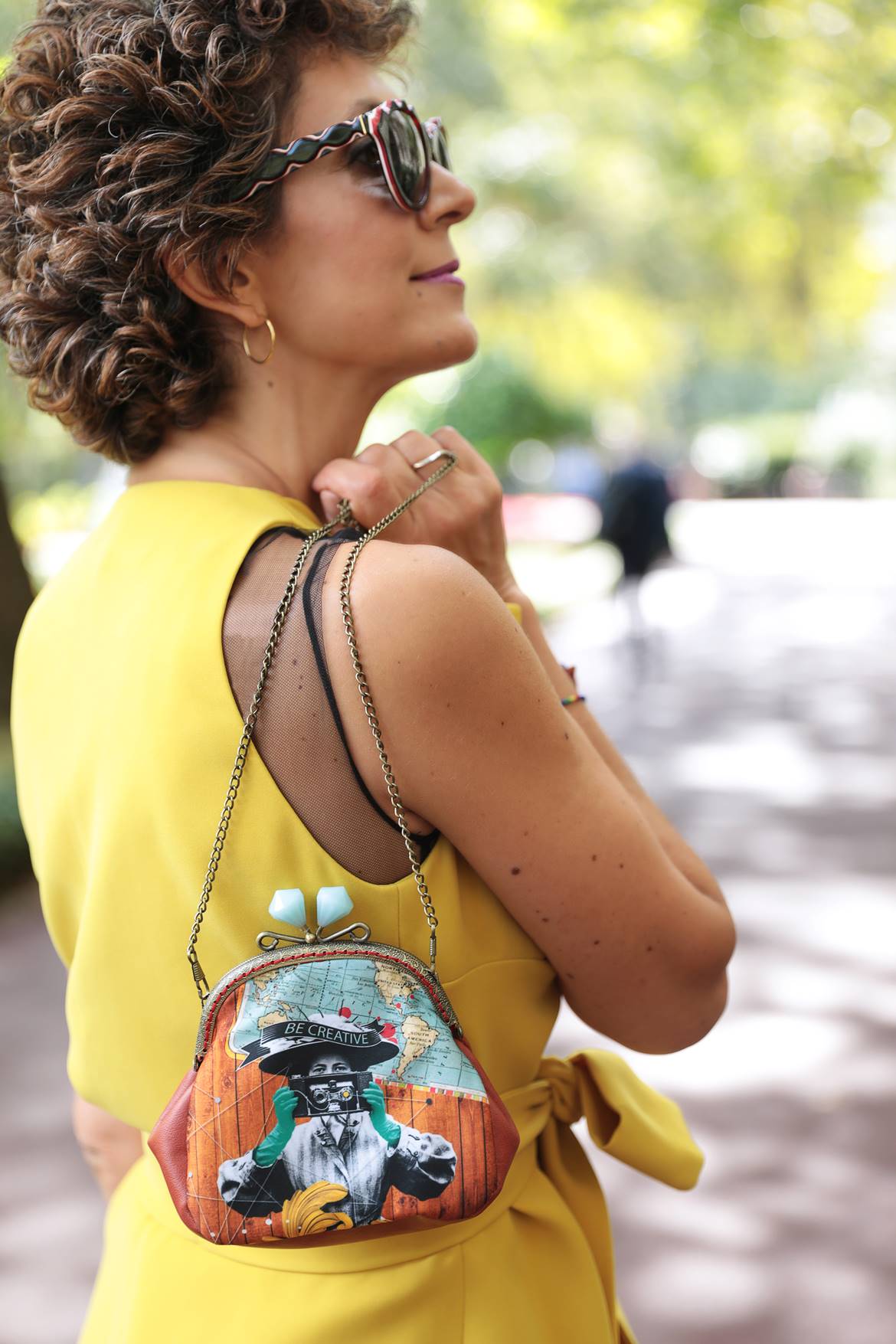 ♦Think-Feel-Discover:

What do we mean by digital collage?
The word collage comes from the French word coller, which it means to paste. Moreover, the resulting work is a composition of various papers or textiles, photos, text, and color application techniques. However, technological advancement, the evolution of photo, and graphics management software, they have brought it to the digital era.
♦Think-Feel-Discover:

What's the difference between a digital collage and photo manipulation?

Firstly, we don't use photo manipulation only to create an artistic representation. Moreover, we use it to twist and distort an image. However, we use digital collage and photo manipulation to describe the same outcome. Certainly, we create images with an emphasis on surrealism.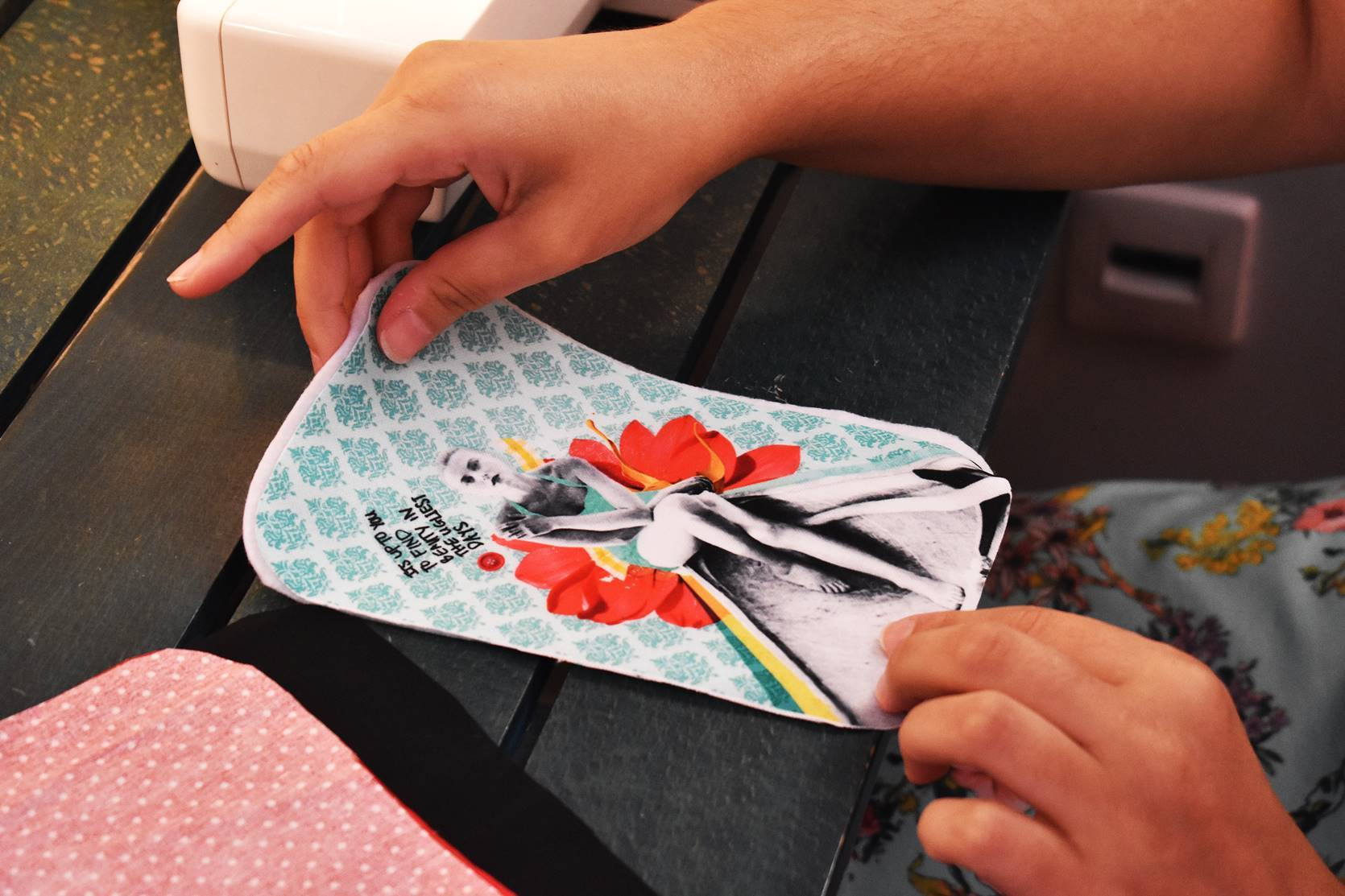 ♦Think-Feel-Discover:

How do you make your digital collages? What are your collage techniques?
I usually start by finding different images, textures, and colors that bring out something intriguing for me to use in the future. Meanwhile, By using Photoshop and its tools, I compose a new image each time with imaginary features. For me, every collage is a small story. It has a beginning, a middle and an end.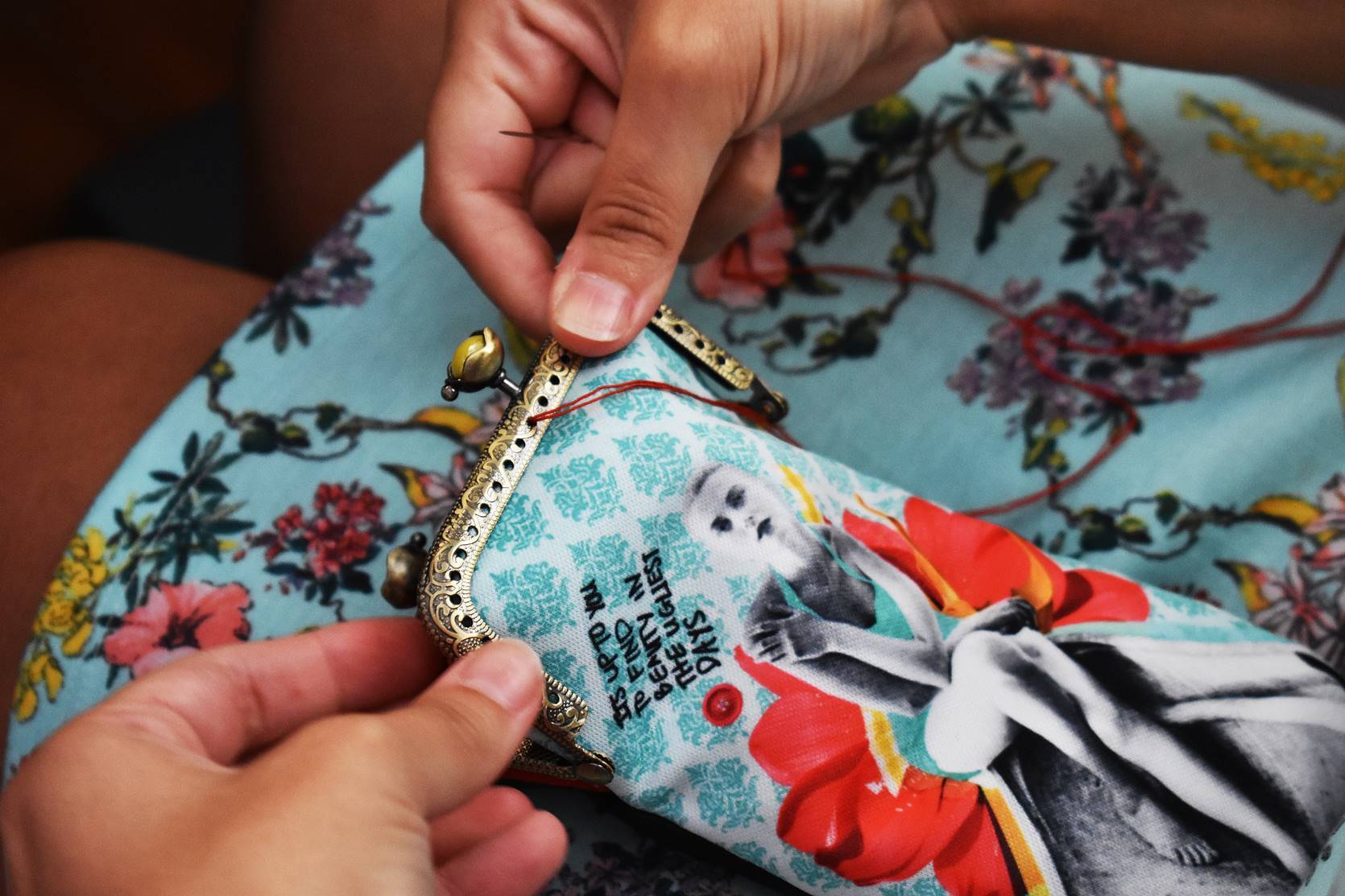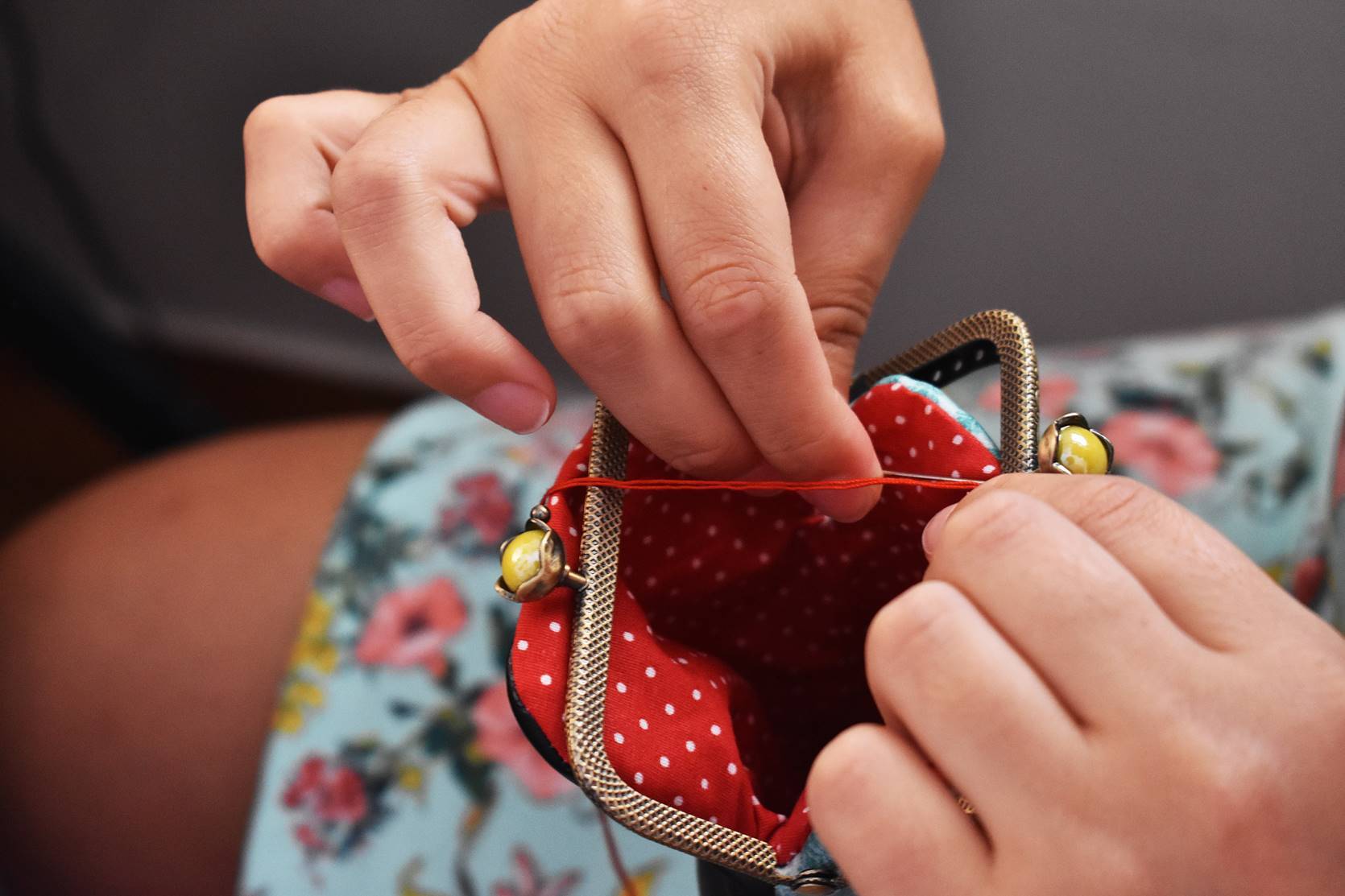 ♦Think-Feel-Discover:

When and why did you decide to get involved with fashion?
I decided to create my brand a few years ago while I was looking for a way to present the collages I had already put together. Certainly, I had many thoughts, some were good, and some not good enough. In conclusion, the defining starting point was my sister's prompting to combine my vintage esthetics into a more evolved version. And so I did.
♦Think-Feel-Discover: Where did you study? Can you tell us a little of your studies experience?
I studied at the Graphic Arts department of the Athens University of Applied Sciences. My experiences from that period were what inspired me to find my artistic path and personal style.
♦Think-Feel-Discover:

Where do you get your inspiration as an illustrator?

My source of inspiration is mostly photos that capture an intense facial expression or emotion. That is what attracts my creative imagination before starting to create a new Collage. After that, I try to tell my story through images.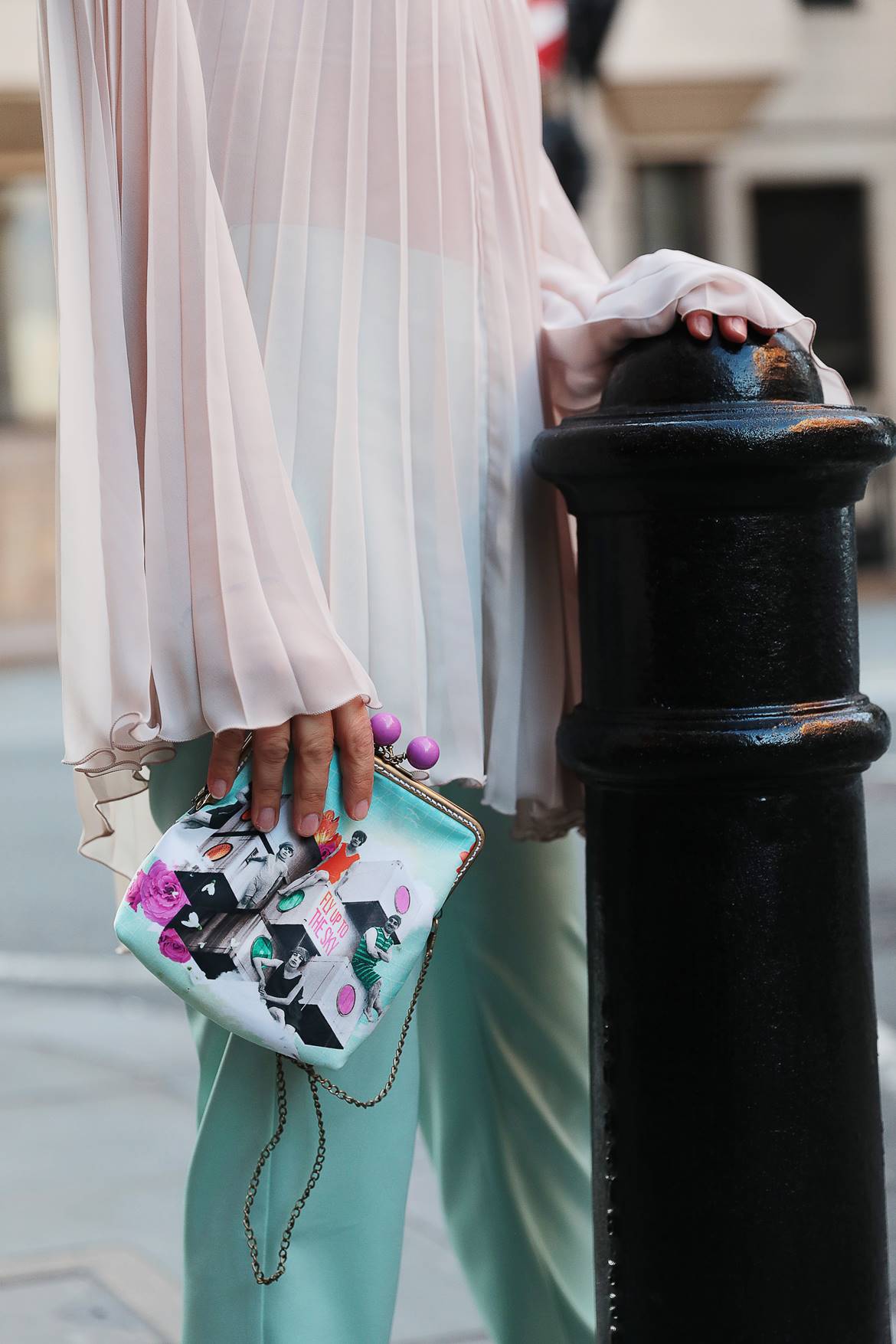 ♦Think-Feel-Discover:

What does fashion creativity mean to you?

It's a challenge for me to see mixed images to take shape, and become a useful object for the most special moment of the day. Creating products for women stimulates the creativity that dwells inside me.
♦Think-Feel-Discover:

Where do you get your inspiration as an artist?

I take inspiration for my surroundings, daily life, my family, and friends. I' m attracted by the colors of nature. However, flowers and leaves are always easy to identify in my Collages. On the other hand, I love to study other artists and be inspired by their art.
♦Think-Feel-Discover:

What does style mean to you?

I believe that each person builds up their style depending on their life period and the influence of fashion. As the years go by, I realize that you need to feel comfortable with anything you choose to wear.