What is today Edeline Lee new design message for the contemporary woman? Afterward, Is Fashion always aspirational? Discover it now.
I am happy to join with you today, in what Edeline Lee design for the contemporary woman. Moreover, It is about a new elegance which does not betray feminity. That is to say, we choose to express ourselves through fashion design, and the beauty of creativity is always an open conversation. In my eyes, the Presentation of Edeline Lee Fall 2019 Ready-to-Wear collection was a loud message for tenderness, comfort, and tailoring looks. However, it's time to start thinking again. Start to dress women with imagination, elegance, and beauty.
" I design for the Future Lady, a muse that I invented to represent what dignity, grace, feminity, and power look like on a woman of the contemporary world. Fashion is always aspirational. In today's world, what do we aspire to?" Edeline Lee.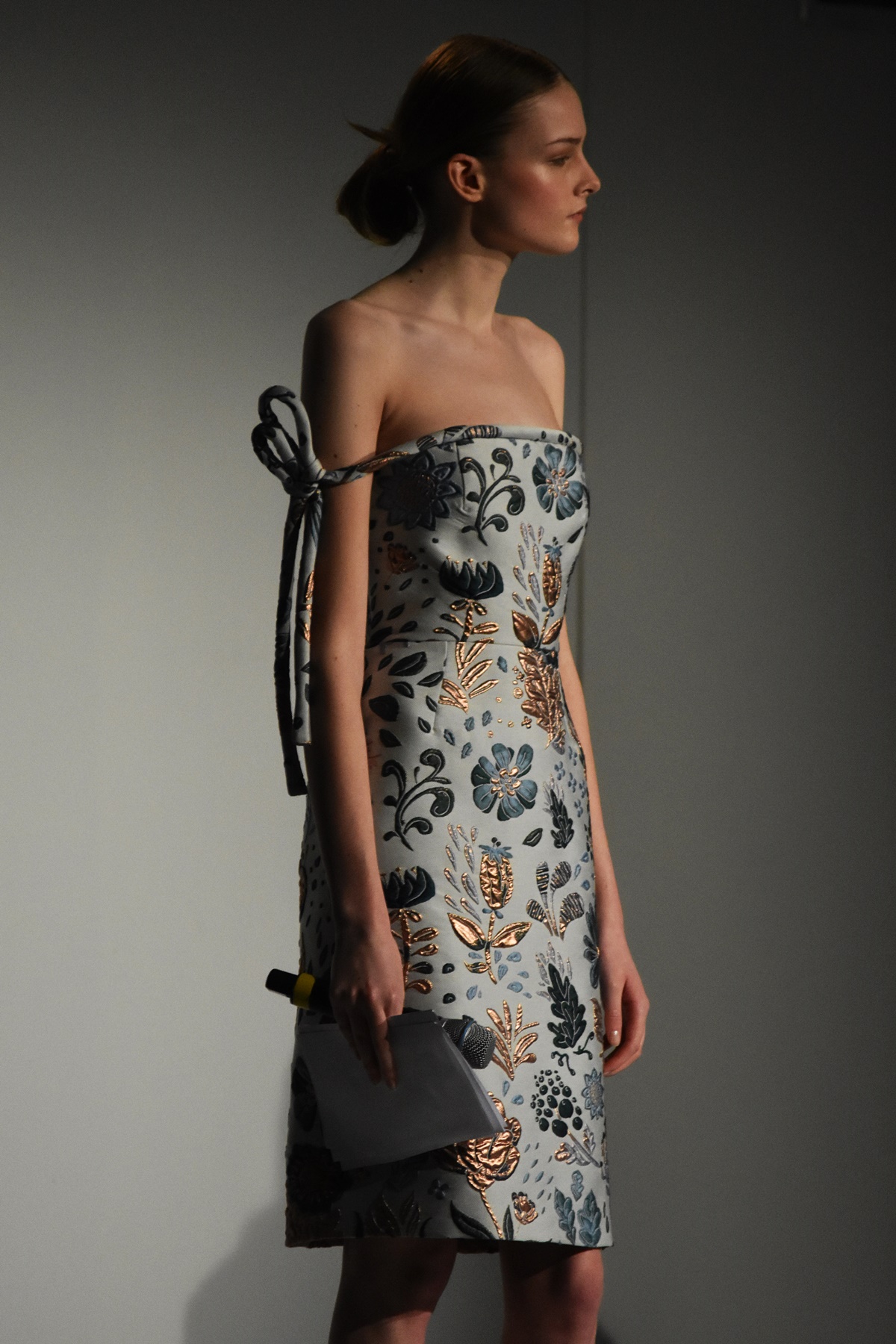 Lee is inspired by the feminist manifesto "Women and Power" of the professor Mary Beard. Moreover, a group of amazing women of different professions shared with us their personal experiences. It was one of the most powerful moments during London Fashion Week last February. Certainly, a real call to action for women's contemporary style.
On the other hand, It wasn't just the diversity of experiences. The feeling of models to embrace a person's viewpoint was indeed a unique moment of design freedom. Above all, I enjoyed seeing this ultimate canvas of Pastels. In short, the lines are beautifully composed. Everything has to do with gentle tailoring and soft minimalism.
Who is the designer today? Afterthought, Who are the newest stars who respectively have worn Edeline's Lee refined design? Finally, think about it now.
Edeline Lee is a British-Canadian designer based in London. Graduated from Central Saint Martins. Lee apprenticed in the studios of Alexander McQueen and John Galiano. Moreover, she worked at Zac Posen in New York and as head designer for Rodnik in London.
In addition, In 2013 the designer launched her eponymous collection. Stars like Alicia Vikander, Olivia Colman, Karen Elson, Cynthia Nixon, Taylor Swift, Livia Firth, Ciara, and Solange Knowles have worn Edeline's Lee refined design. Above all, her sophisticated elegance is the signature of her authenticity as a designer.
In conclusion, All Edeline Lee pieces are made by hand in England, of fabrics woven in Italy and France.
Moreover, the designer made her debut on the official London fashion week schedule in 2016.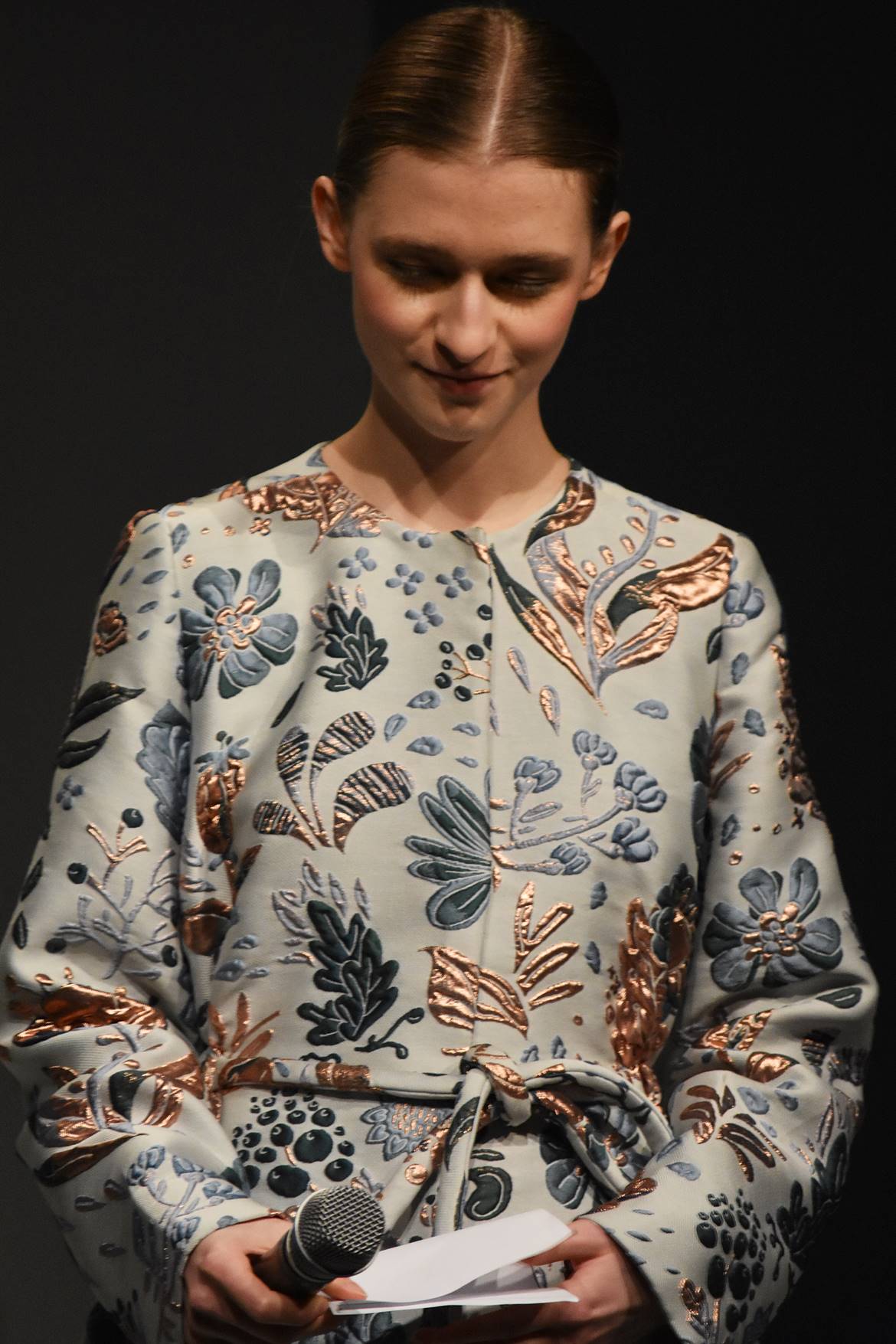 How does Edeline Lee celebrate femininity today? Afterthought, which values and feelings become increasingly important in her new Autumn/Winter 2019 Collection?
In many ways, there has never been a better moment for me to discover new womenswear messages. Edeline's Lee celebrates femininity through contemporary design. As a result, In my creative imagination, the designer's presentation is proof that we need more personal connection in fashion. In other words, It's about values and feelings which become increasingly important.
How does the woman of today can show her power and at the same time look beautiful? Lee has started the fashion conversation showing us looks through tailoring with comfort and delicate style. Tenderness and ethereal beauty are the designer's vocabulary for Autumn/Winter 2019.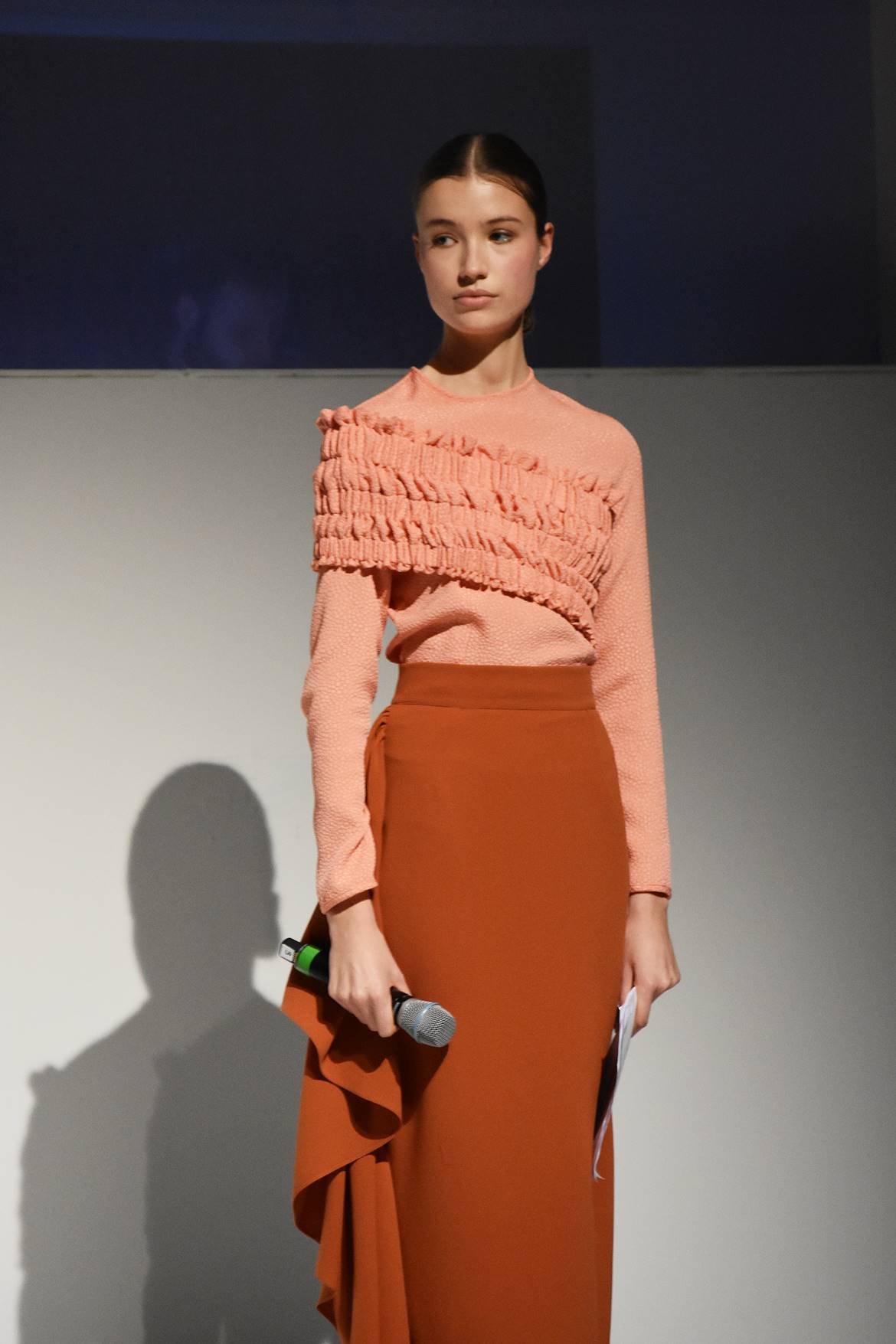 Simple shapes point the new ultra-feminine cloth: Great design details like cascades of heavyweight Georgette, Champion ruffles in cuffs and hems reveal a fresh style for the contemporary woman. New fashion elements embraced by enlarged smocking panels, Flou Bubble Jacquard, oversized rouleau cords give us a softened shape that moves and liberates the body. A gentle asymmetry creates a unique style.