How does Sustainability become a Luxury Value today by Omar Mansoor at London Fashion Week SS20? Afterward, Which colors and fabrics make and shape your fashion style for SS20? Open your eyes and see now!
Sustainable fashion and environmental awareness were primary topics of the London Fashion Week SS20 agenda last September. What's the new way to create? How colors and fabrics make and shape fashion in seasons and years to come? That is to say, the future is very much on the designer's mind. Certainly, Omar Mansoor LFW SS/20 "Fashion Pact" is a visionary promise between creativity and respect for the environment.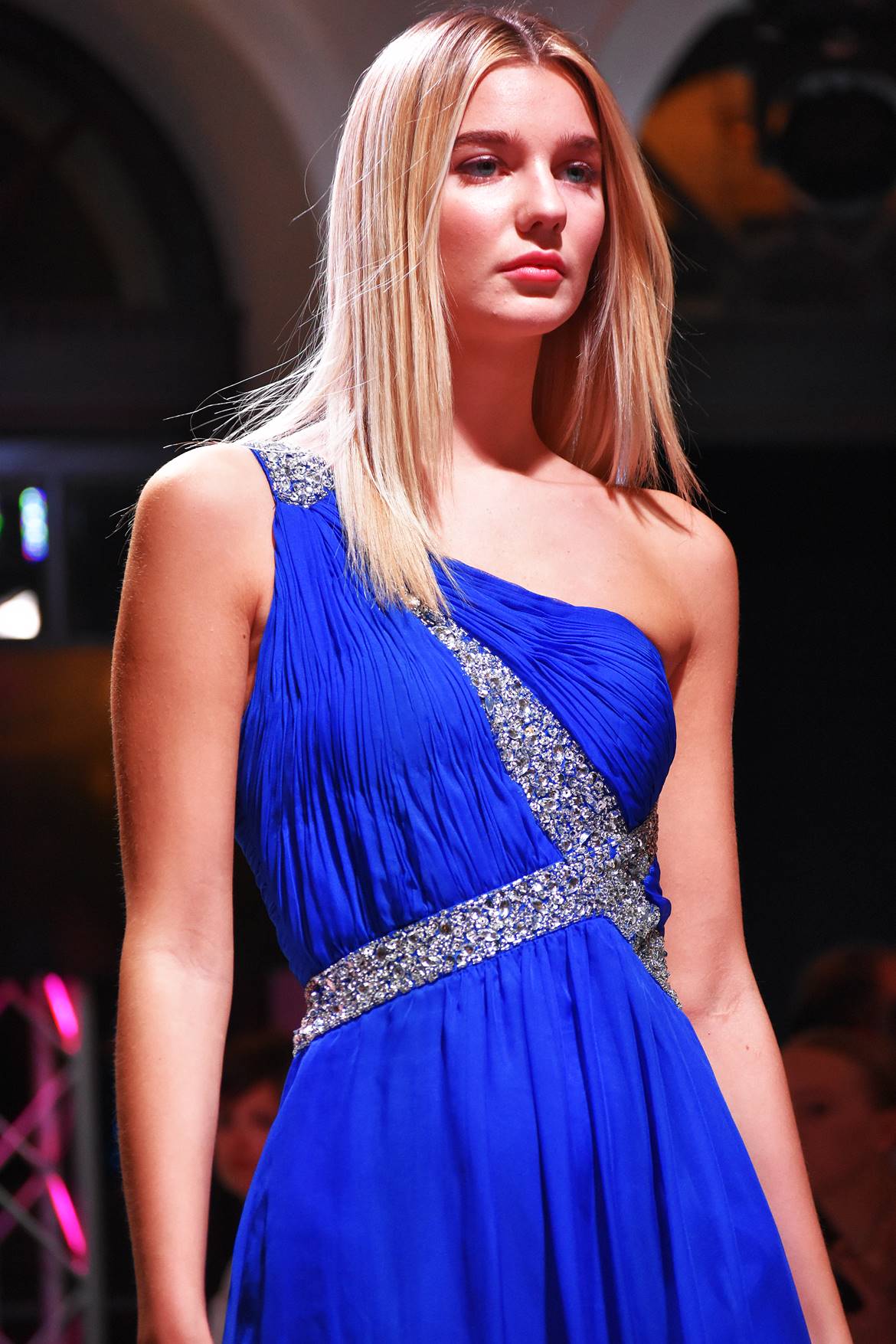 For me, the designer's message seems to be a poetic vision. Moreover, tradition and craft yet modernity look amazing in splendid blue and green color. In the same vein, the designer's SS20 collection occupies a bright palette of these two colors. In sort, the looks are skilled, commercial, elegant, and feminine.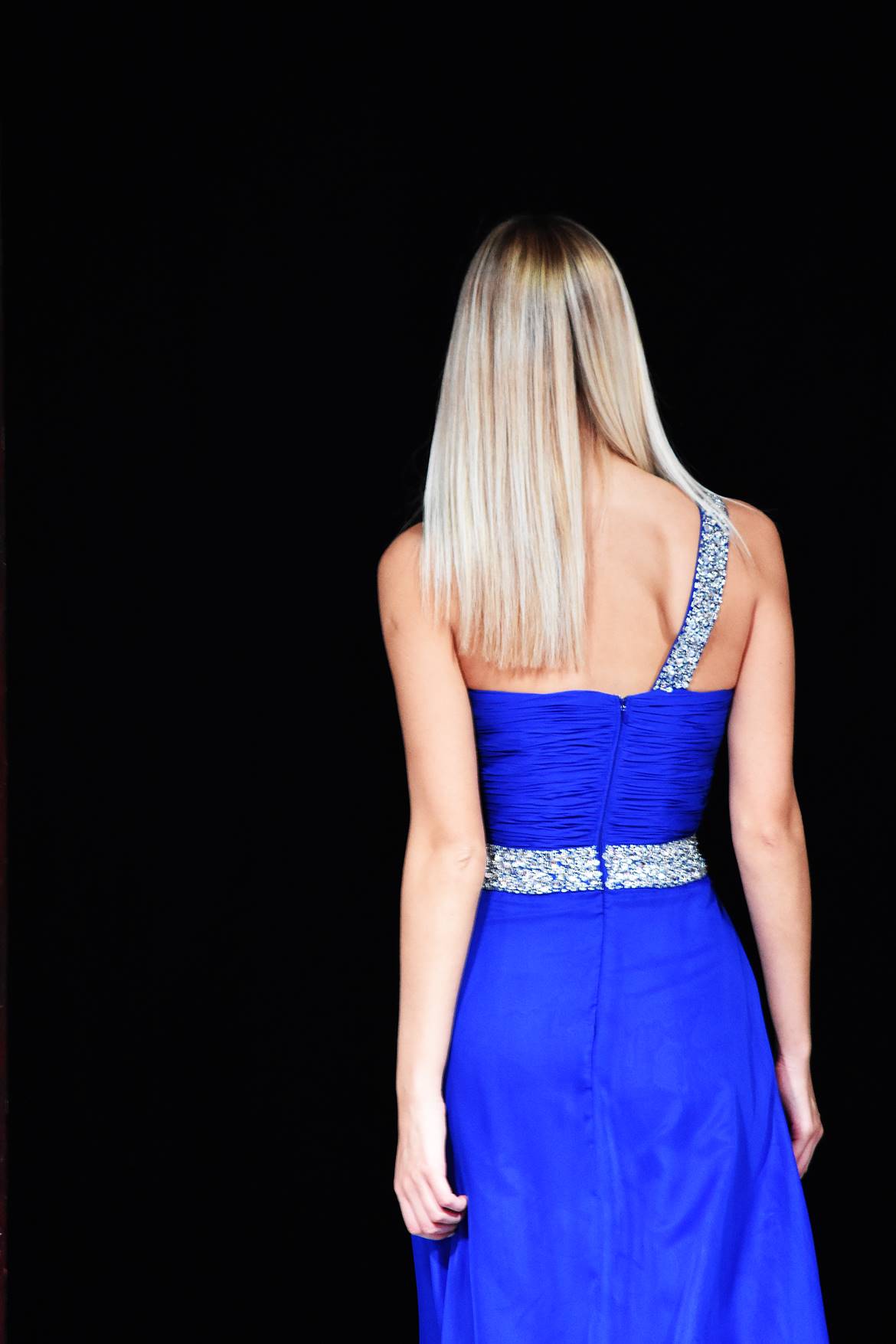 Attitude is everything in fashion. Omar Mansoor SS20 modern woman is determined to care for the planet. For the designer, design today means manufacturing using ethics and sustainability. Earlier this year, Omar's couture house got certified from London College of Fashion in fashion and sustainability.
Who is the designer Omar Mansoor today? Still, How did he start to learn the art of draping and timeless design? Afterthought, Discover it now!
Hailing from a textile family, Omar Mansoor grew up in a world surrounded by culture, architecture, art, history, and design. As a result, he cultivated a vast knowledge of textiles under the watchful eyes of his elders, who were known for their taste for intricate clothing. Meanwhile, he moved to London to study fashion. However, the designer learned the art of draping, cutting, and creating a clean, timeless design.
In addition, Omar was the first Pakistani to showcase at London Fashion Week, in 2008. Since then, he inaugurates his 15th presence in the London Fashion Week with his collection titled Fashion Pact.
Today, he is a London-based fashion designer, best known for his couture occasion wear. Likewise, Omar dresses British actresses, European aristocracy, and international royalty.
Meanwhile, Omar Mansoor has designed for Royal Ascot, Bahrain Fashion Week, and Top Model UK. In conclusion, well-known publications including VogueUK, the Huffington Post, and the Financial Times have recognized Omar's design talent.
"The design element in my clothes highlights Pakistani embroidery. Pakistani fashion has its unique charm which makes it stand out amongst the rest of the world." Omar Mansoor.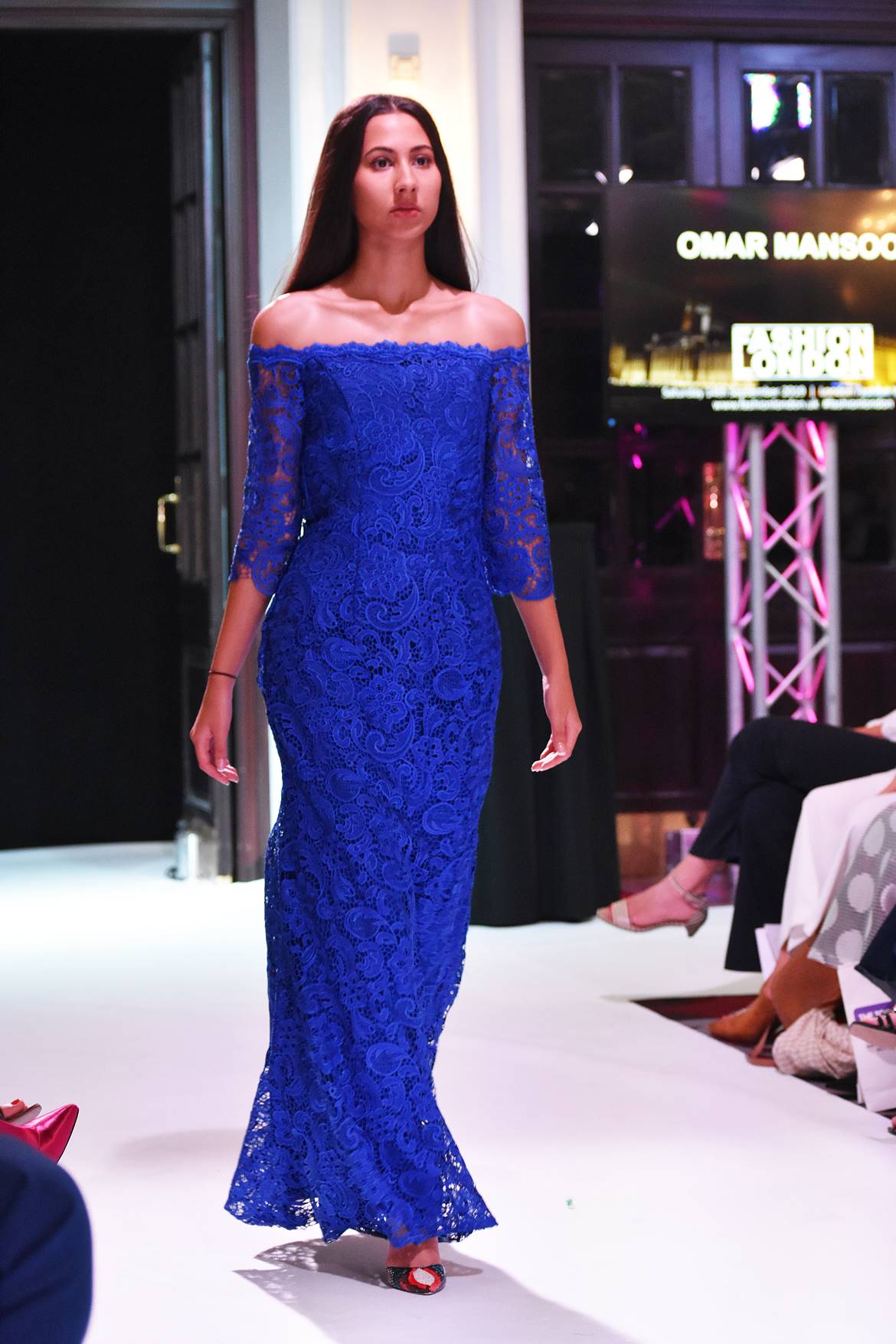 Which are today the key inspirations of Omar Mansoor SS20 Sustainable collection? Again, follow now four stories that each one will always become immediately an inspiration for new clothing ideas, and couture design concepts.
♦ The blue of the sea, a call to action now for environmental awareness. Open your eyes and see!
Blue, the color of the clear sky is associated with harmony, confidence, and imagination. For Omar Mansoor, Royal Blue becomes a new aspect of love for the environment. Nowadays the seas are polluted. Moreover, the art world of Omar presents the beauty of blue reflections.  New shapes challenge the designer's imagination with light inspired by the sea. New bright shades of blue create positive energy, full of dynamism. That's the real elegance for your way to dress.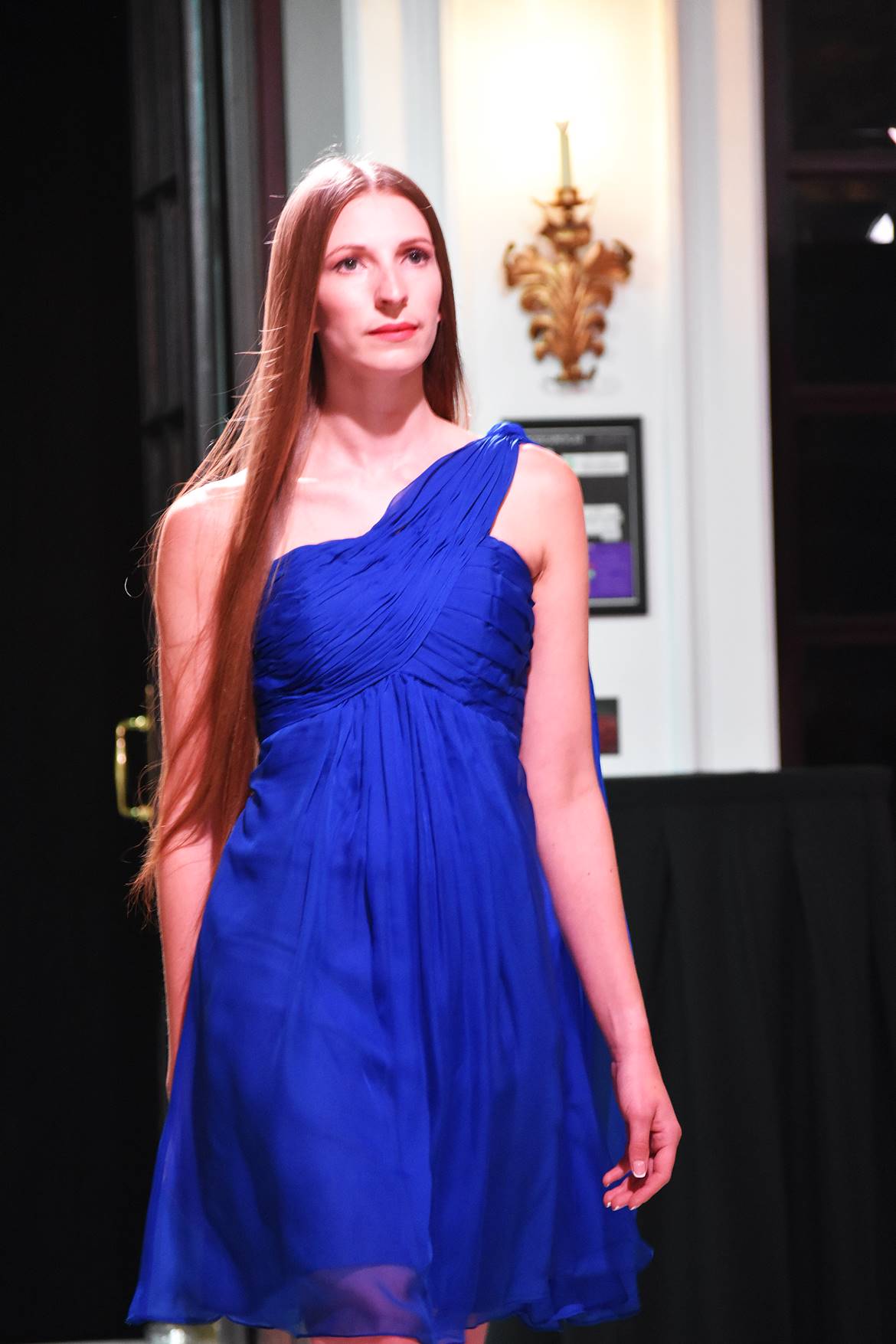 ♦ Still, discover now Bio green, afterward, the ultimate color of forests, vital and alive with freshness to always elevate the soul.
Omar Mansoor commits the effect of fast fashion. Green is energy. Above all, Omar's sustainable fashion reflects the designer's vision for innovation, calm, and design inspiration. In the same vein, with the push on sustainability, ethics, and recycling, green by Omar Mansoor transform our way to dress. Above all, embrace green color and discover new shapes and fabrics. That's real energy for your fashion style.