Share this
Bamboo bag London Fashion Week today:
Amazing BmB Bags, all the Best street style looks for SS20 now in London. Open your eyes and see!
Above all, to realize the best street style look from London Fashion Week, we need to embrace sustainable products and prove their value. Most importantly, in order to make such items, I choose to invest in natural material creativity. In the same vein, I love to explore new Bamboo bag ideas with slow fashion brands and work as a team for an original look. During London Fashion Week, I loved the idea to create the best street style by Bamboo. Above all, this ethical material adds value to my way to dress.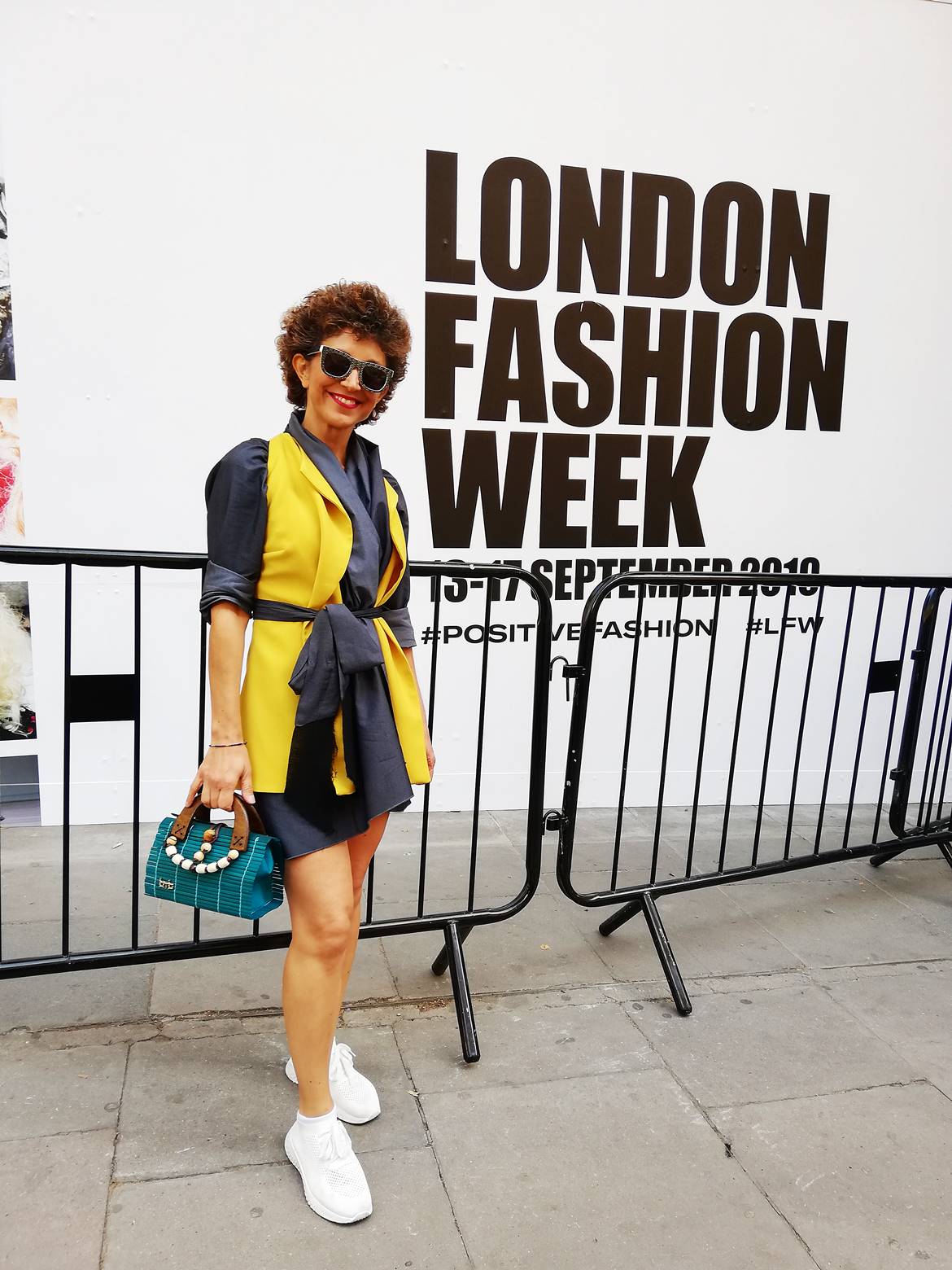 Outfit by Elisavet Kapogianni / Sunglasses by Optika Pismopoulou Eleni / Yellow sleeveless jacket by Kathy Heyndels /Makeup by Faceshop.gr/ Bamboo Bag by BmB Bags
How should you wear your favorite Bamboo Bag by BmB Bags during London Fashion WeeK? What to expect this season?
Firstly, new round versions suggested by BmB Bags will be real soon the favorite of fashionistas and fashion lovers. Secondly, New Bamboo Bag styles with unique aesthetics, in bright color shades, will make your street style to stand out. Moreover, As designers during the London Fashion Week are experimenting with new material techniques, BmB Bamboo Bags opens a new dialogue on style creativity. Dare to explore new shapes. There's no limit between form and function. Be bold and beautiful. In sort, The elegant bamboo design remains contemporary.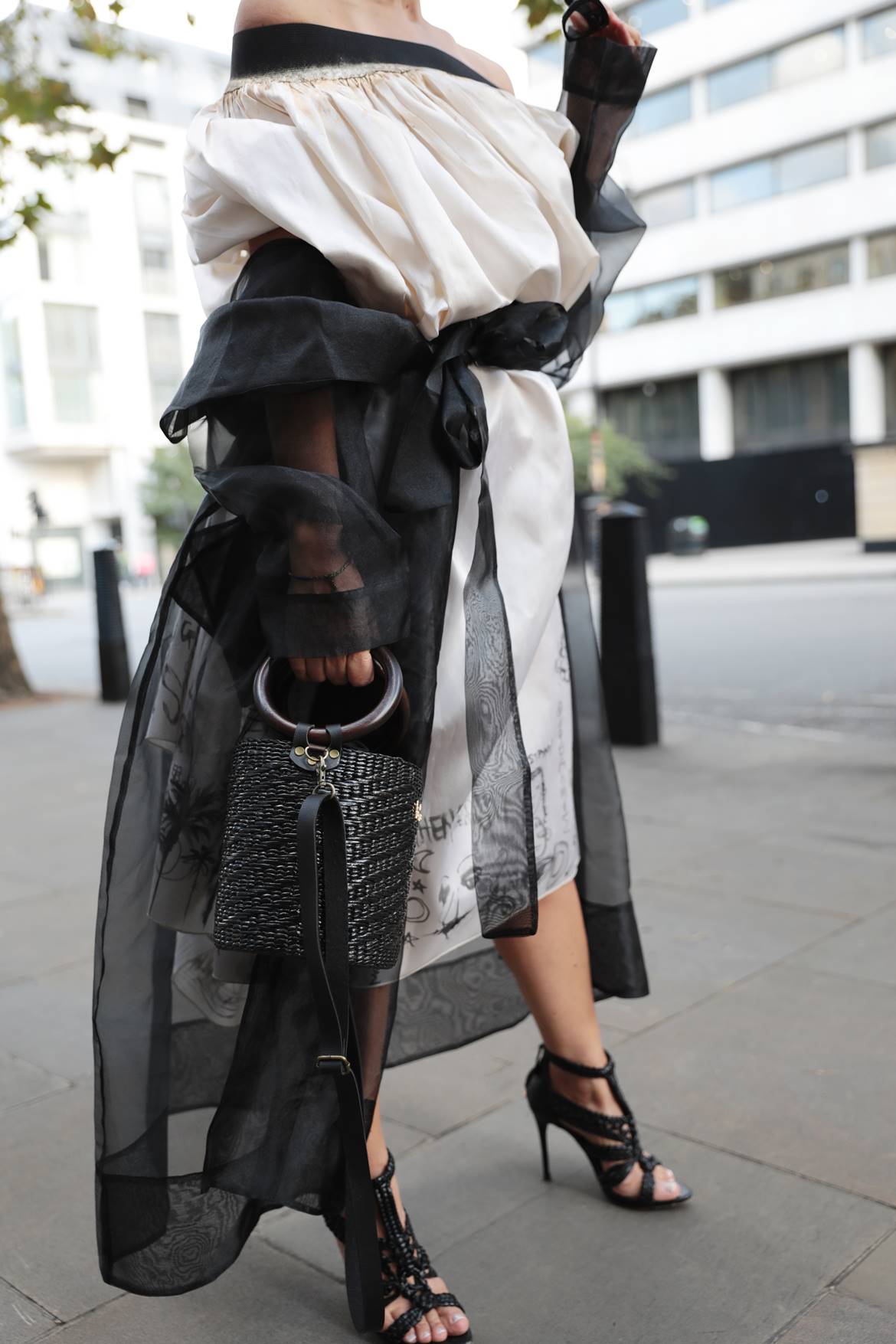 The Best Street Style At London Fashion Week SS20!When the streets are your catwalk! Check out your favorite look now!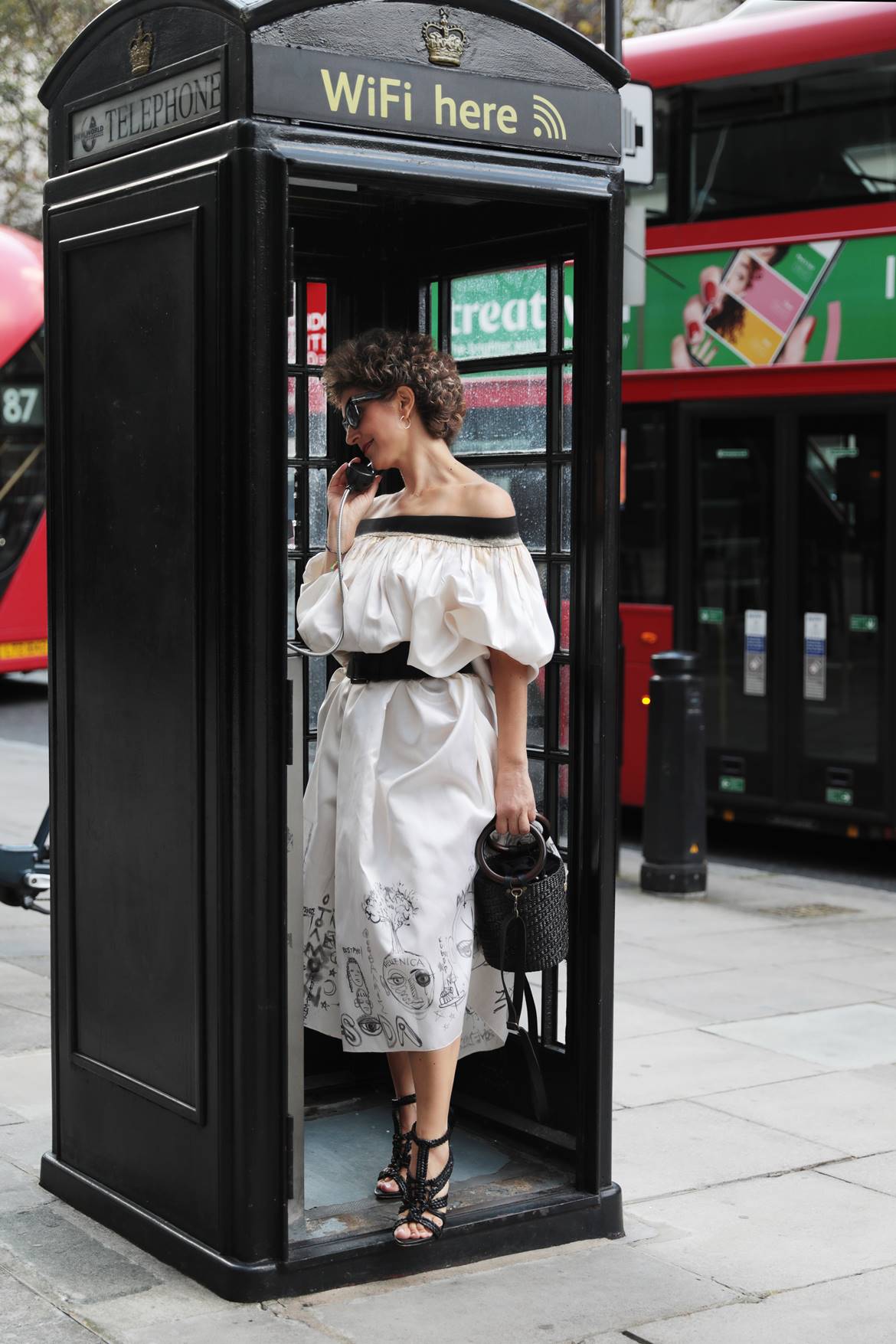 Outfit by Maison Faliakos / Sunglasses by Optika Pismopoulou Eleni/ Bamboo Bag by BmB Bags
With the push to sustainability and recycling, I couldn't have a season without Bamboo bag at London Fashion Week. This time I took inspiration from handmade printed design, architectural shapes, and luxury of high-quality fabrics. Whatever you do and whatever bamboo bag style you like, the new street style look at London Fashion Week keeps on surprising us. Check out my favorite looks below to get inspired. By the time you have finished reading, you will want one of these bags

Interview with Katerina Frosinioti, Co-Owner of BmB Bags during LFW SS20.
London Fashion Week is one of the best events in the international fashion industry. This season sustainability and slow fashion are the sources of inspiration for many British designers. Bring BmB Bamboo Bag's story in life during LFW is my call to action. It's time for inspiring products, and ecological lifestyle. I couldn't think any better place to be than London.

Katerina Frosinioti, Co-Owner of BmB Bags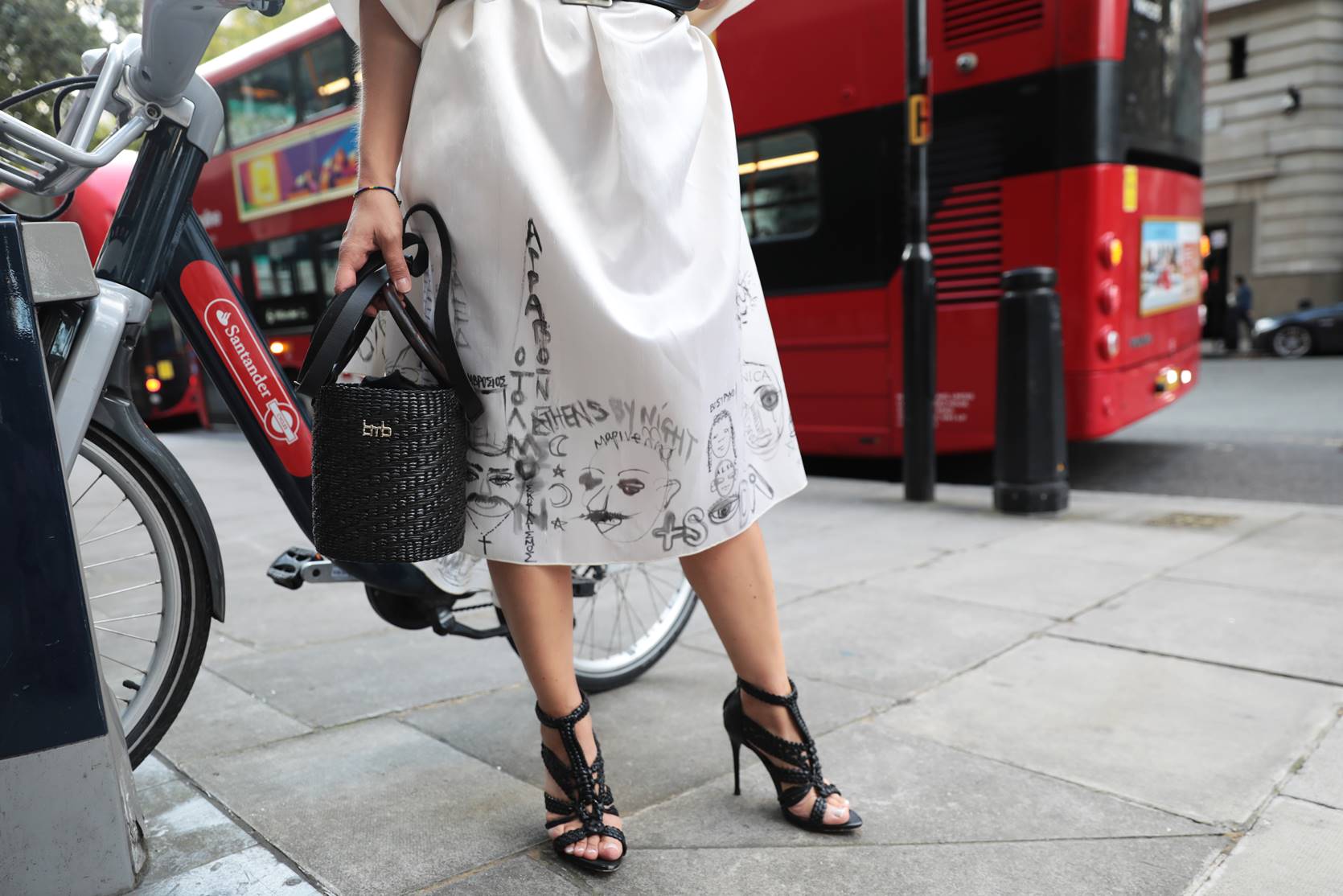 ♦ Think-Feel-Discover:

Katerina, you had the idea to import Bamboo Bags in Greece some years before? When and how did you discover bamboo as a material?
Firstly, the idea of using eco-friendly materials in our everyday life came to my mind during my university studies in Biology. Moreover, I discovered the potential of bamboo as a sustainable material some years later on a trip to Southeast Asia.
♦ Think-Feel-Discover:
How sustainable is Bamboo? Is it the eco-friendly option?
Bamboo products are eco-friendly, as long as, they haven't been made chemically processed. In the same vein, as a plant is naturally pest-resistant,100% biodegradable, and antibacterial. Moreover, It regrows to its adult size in 3 to 5 years.
♦ Think-Feel-Discover:

Where did you study? Can you tell us a little of your studies experience?
I studied biology at Athens University. However, I learned a lot about the mystery of life and the importance of the environment. That is to say, Clean air, water, plants, and food supplies are essential for our health and wellbeing. The environment affects humanity and vice versa. In short, our health and wellbeing are associated with the health of the planet.
♦ Think-Feel-Discover:
Why did you decide to get involved with Fashion?
Fashion makes life more beautiful than it truly is. In my eyes, Fashion is art. It allows people of all genders, races, sizes, backgrounds to feel good, and look their best.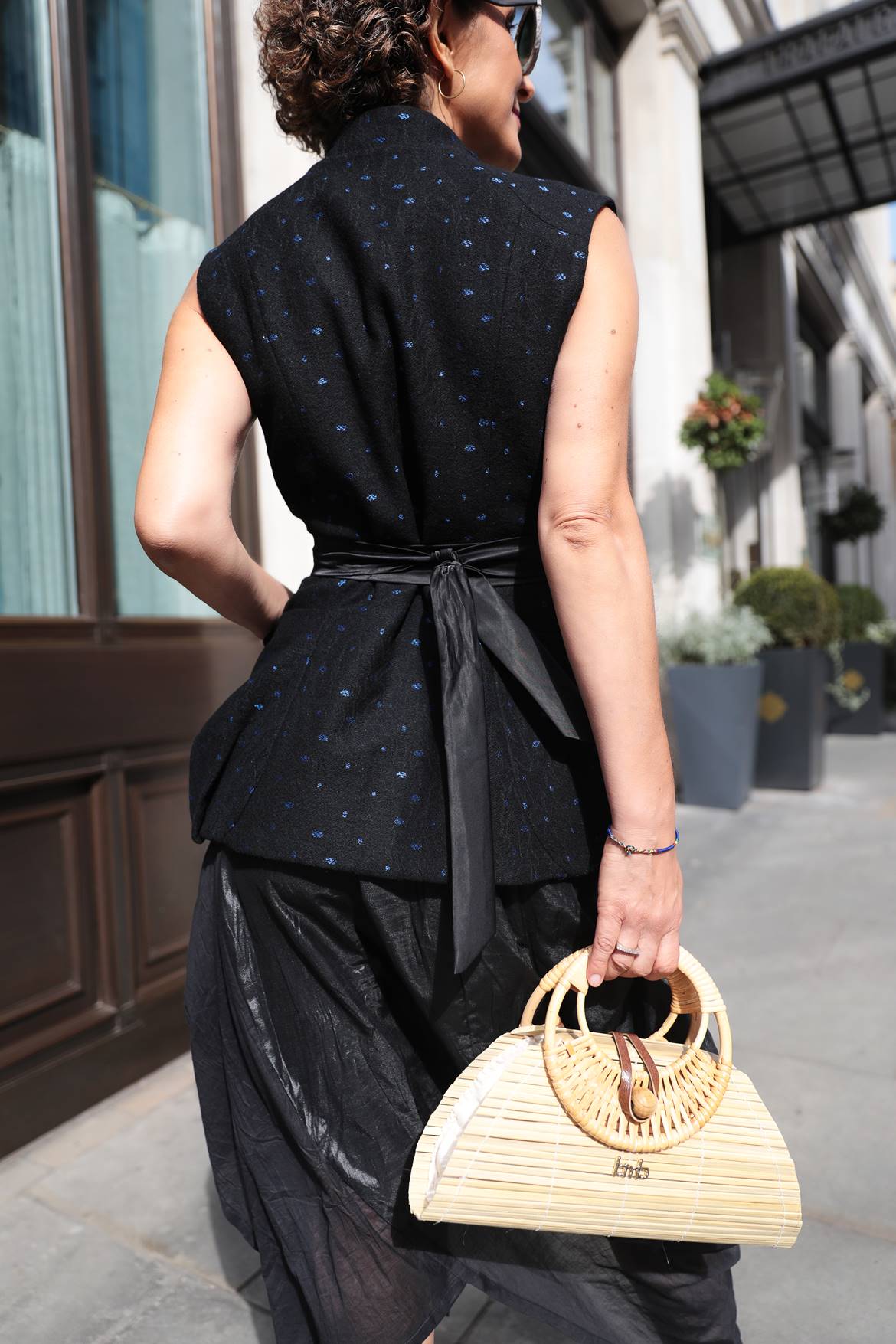 Outfit by Elisavet Kapogianni / Bamboo Bag by BmB Bags
♦ Think-Feel-Discover:
Where do you get the inspiration from the colors and shapes of your Bamboo Bag collection every season?
Greek Summer is always inspiring me. I love the shape of small white houses on a Greek island. Above all, I take inspiration from the Aegean islands. The colors are warm and bright.

♦ Think-Feel-Discover:
Which are your most appropriate bag choices for AW19?
Sustainable bags made of high-quality materials are the key in AW19 & SS20 style. The designs are casual, chic, and modern at the same time.
♦ Think-Feel-Discover:

Do you believe in trends? How do they influence your taste?
Trends, of course, exist in our lives. On the other hand, I keep on trying to find my voice in style.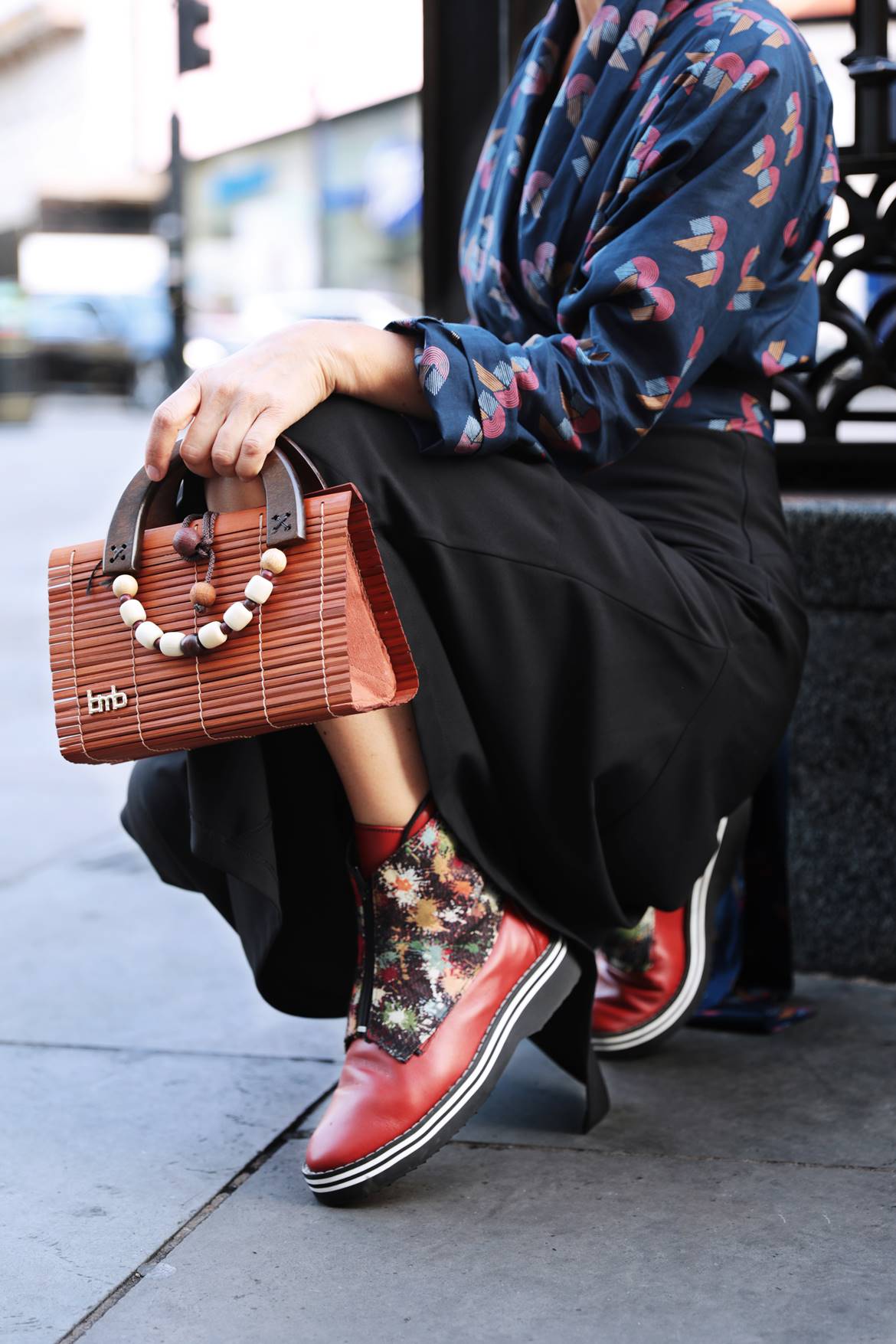 Outfit by Elisavet Kapogianni / Handmade shoes N Modisto Handcrafted shoes, Instagram @n_modisto / Bamboo Bag by BmB Bags