Share this
How the tie became a symbol of men's style through history? Today, Is it about the evolution of your daily style? Open your eyes and see!
For this Friday I was looking to give my wardrobe an update and hoping to add something new than usual styling details of how to dress appropriately for your daily look.
I concentrated first on menswear details as I think that the tie is a symbol of style and real elegance. At first glance through 20th-century men's tie history, you may think a tie is a tie, but with a keen eye for colors, patterns, materials, and size you will be ready to rediscover the evolution of tie style.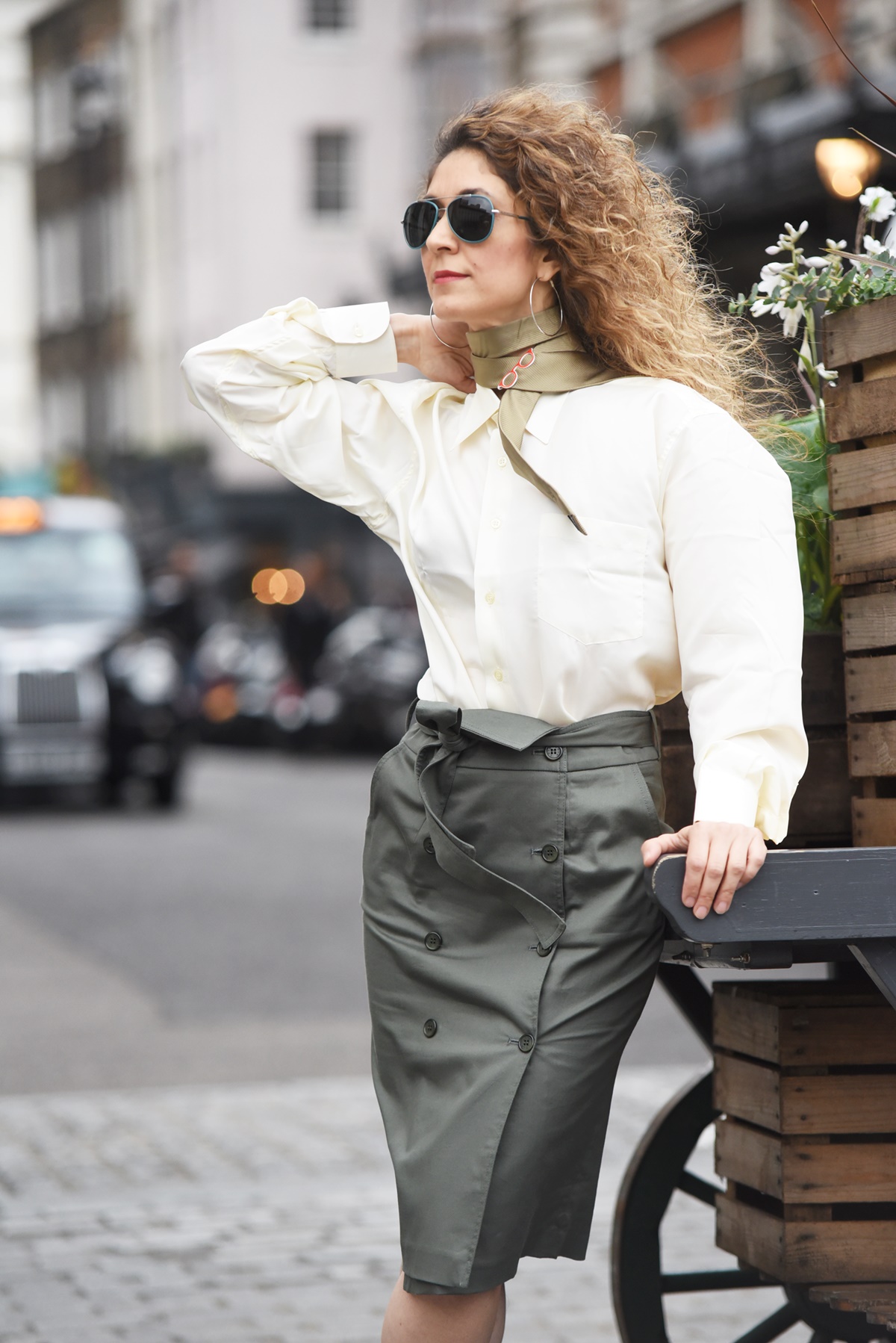 "La Cravate" and the modern necktie, who did he really invented it through history until today? However is it always about a mandatory accessory?
Have you ever wondered why men wear ties? Long time I was thinking about it and I realized that the origin of the Necktie originated in the 17th century, during the 30-year war in France. 
The name "La Cravate" – the name for necktie in French to this day was given by  King Louis XIII who was inspired by the way that Croatian mercenaries wore a piece of cloth around their neck as part of their uniform. 
Their dress code accessory detail King Louis XII liked so much that he made it a mandatory accessory for Royal gatherings.
However, the modern necktie was invented by tailor Jesse Langsdorf in 1924, who came up with the concept of cutting fabric on a bias and then sewing it in three segments.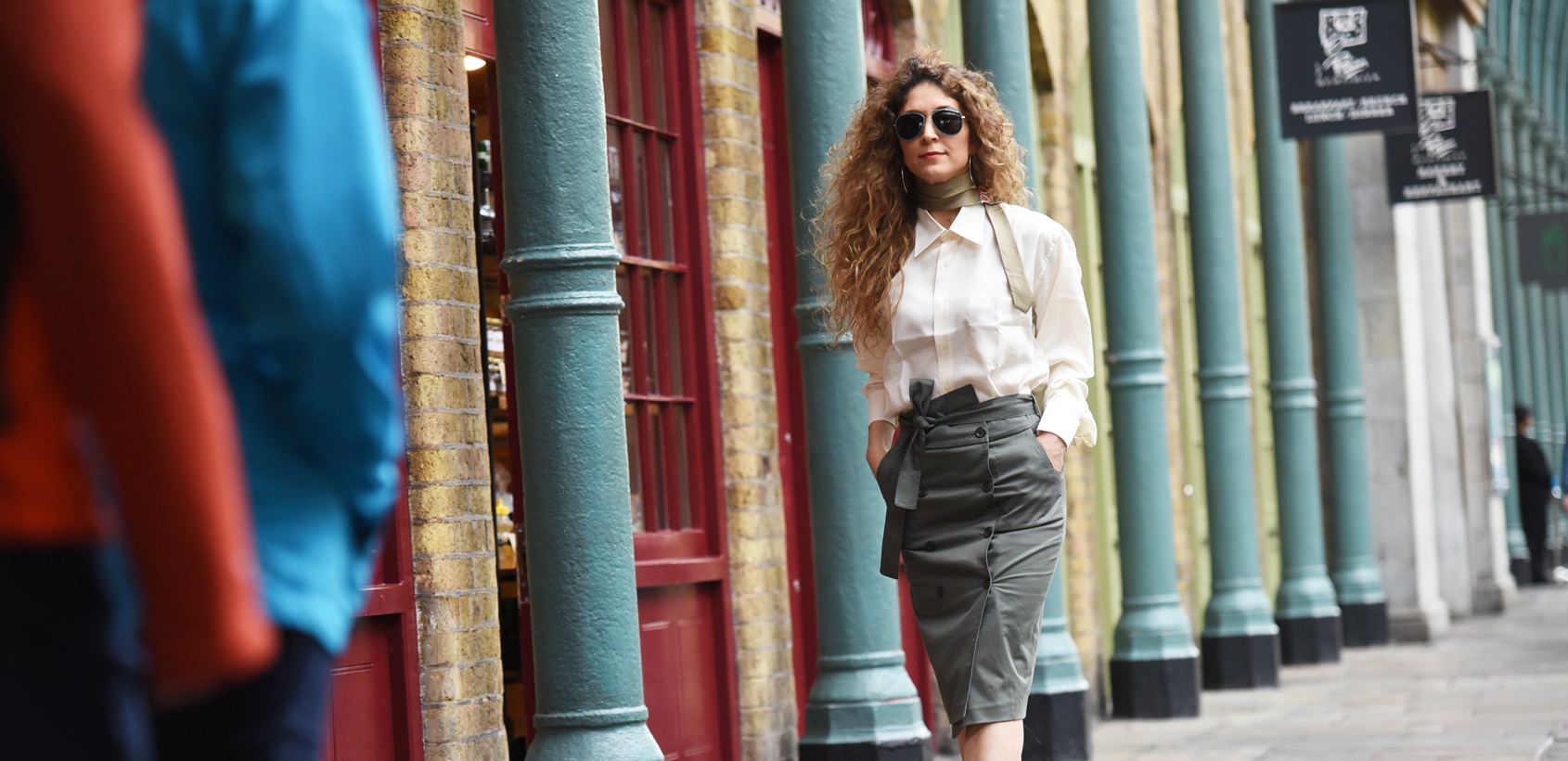 How my silk tie by A.Mouhtaridis SA during London Fashion Week Mens does it always make my personal style look beyond the traditional? Discover now how to wear it without knot tie and inspire cleverly your everyday look.
Once I bought my own silk tie by A.Mouhtaridis SA, I started to think outside of the box and express myself as an individual. Self-expression is the evolution of my personal style. That's the reason I decided to present you today this Fashion Style during London Fashion Week Mens in June 2017 in my own unique way even though nowadays the tie is a must-have attribute of a formal dress-code and true gentleman's symbol.
First of all my focus is on a luxury material. My tie is made of superfine silk fabric. Its softness allows me to wear it around my neck as a scarf, without any knot tie. No total masculine look, no rules. Only a  fresh style one total color tie which stands out tailoring and reflects a mannish classic look modified cleverly beyond the traditional.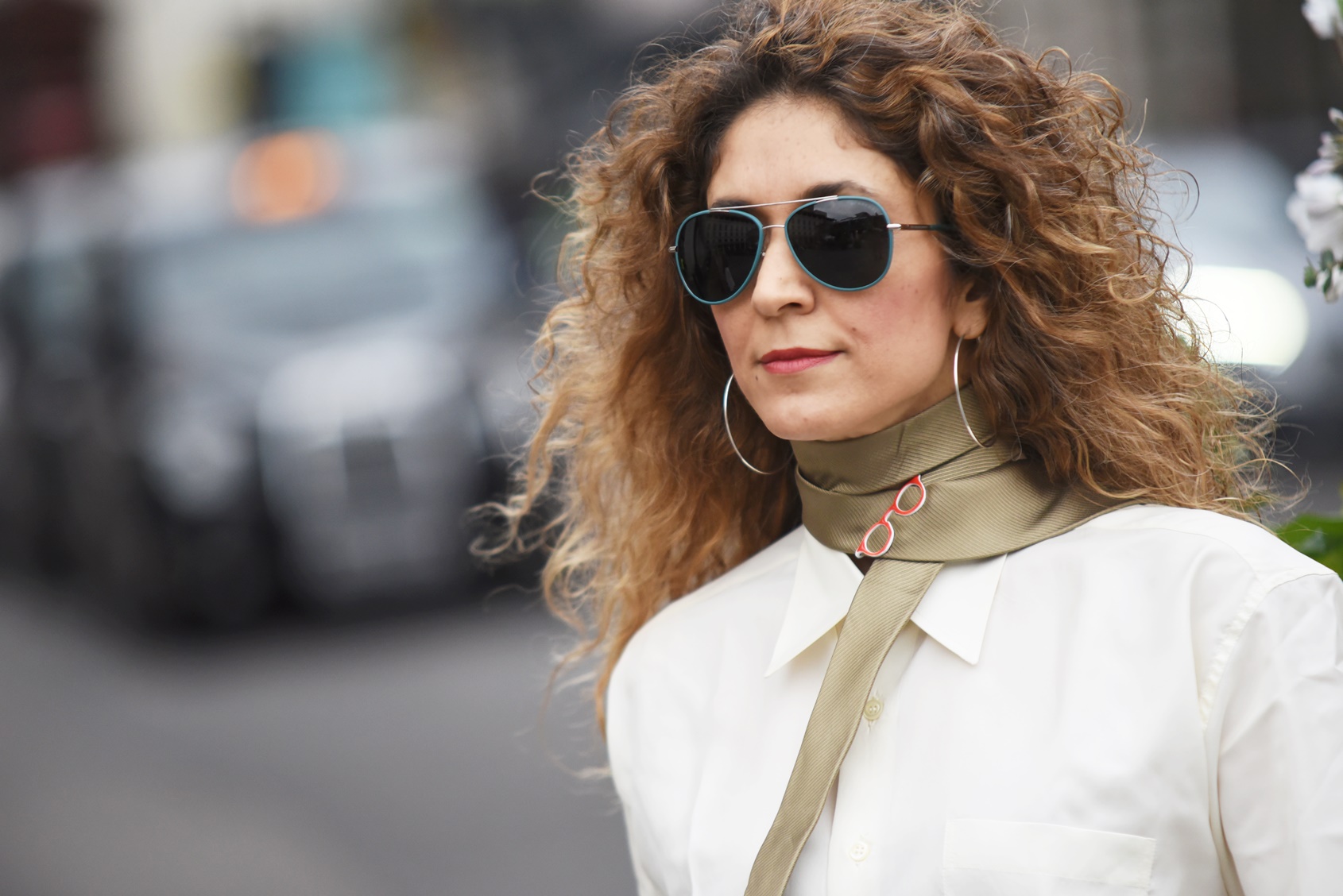 How does this time the Smog green color of your wrap skirt makes you finally create your own new color balance during Men's Fashion Week in London? Explore and Define your outfit today. Above all, feel the difference in your style now.
Embracing classic menswear tones during Men's Fashion Week in London with khaki and cool beige I've chosen a color palette inspired by our contemporary way of life, crowded and surrounded by modern architectural buildings.
Smog green color of my wrap skirt creates color harmony and represents a satisfying balance or unity of colors. Combinations of colors that exist in harmony are pleasing to the eye.
The great thing about the wrap skirt is that it flatters my body.  It's simple, elongate my legs and make this outfit work for me and feel great wearing it.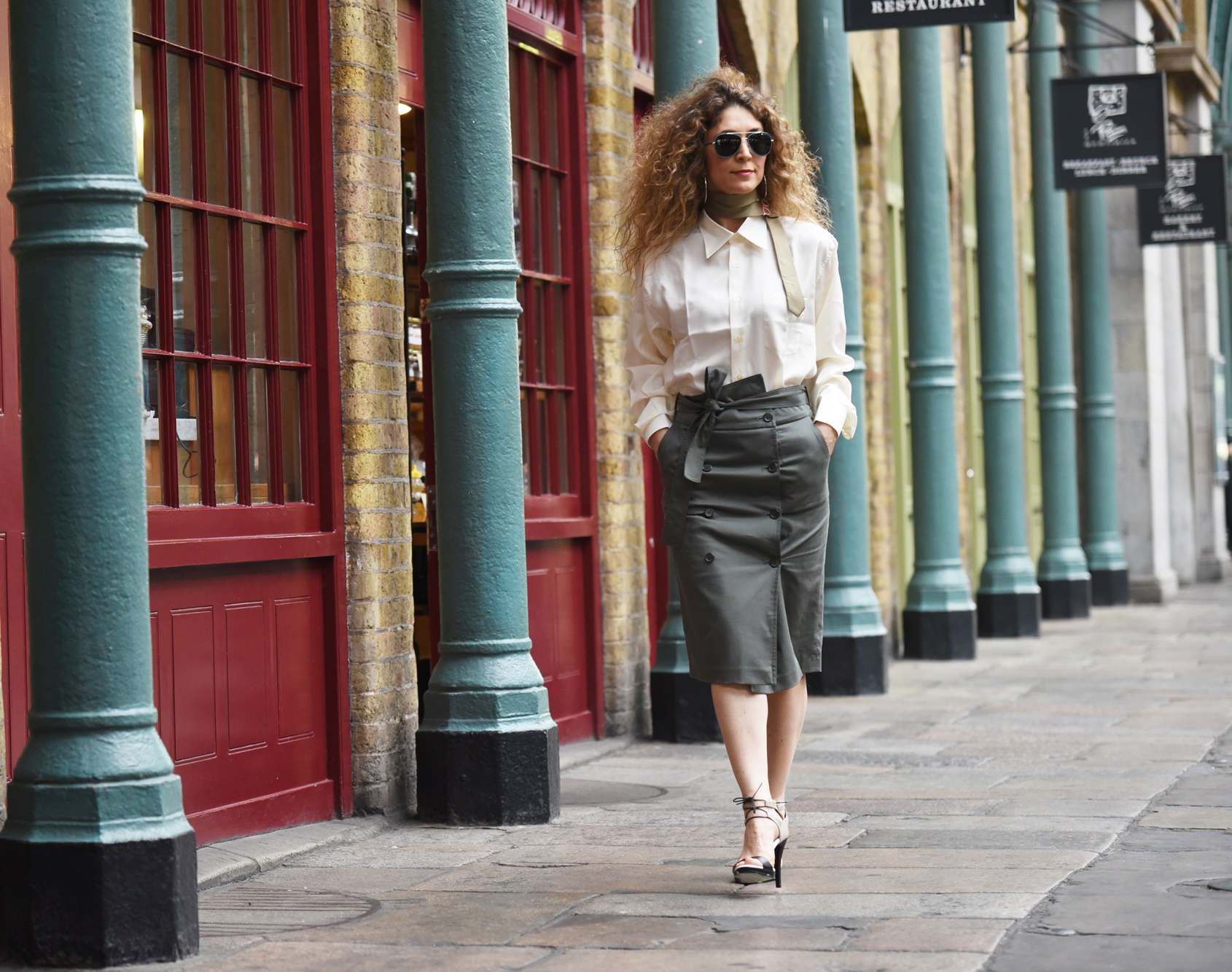 Start thinking about it and stop for a moment to define the way to wear your silk tie. Above all, focus on you.
Elevating the ordinary wherever we live in my eyes it is vital to be flexible in thinking, focus on your personality rather than follow fashion trends. Walk out on the street and be ready to rediscover the extraordinary in the ordinary. That's fashion, that's my way to wear my tie.
"Never forget that what becomes timeless was once truly new". Nicolas Ghesquiere.
♦ Styling & creative concept by Chrysanthi Kosmatou
♦ Silk ties by A.MOUHTARIDIS SA
♦ Sunglasses by Optika Pismopoulou Eleni
♦ Photo credits by Bill Patrick Photography