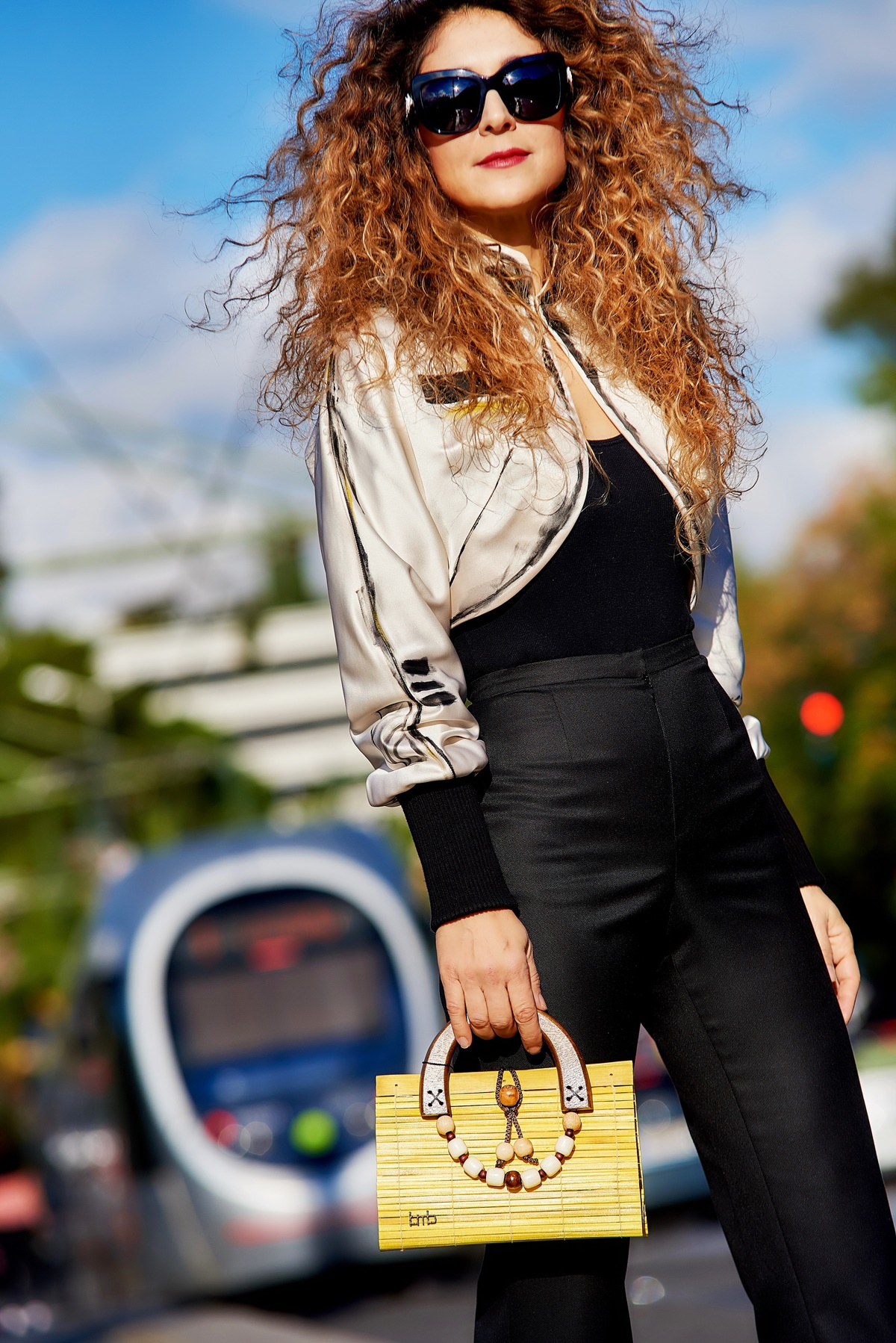 Eventually, stop for a minute and think. Do you feel the daily fashion messages of your way to dress?
It seems that we can't get away from words, logos, and messages that people try to communicate clearly, effectively. Fashion seems to be the best way to express through painting diverse styles using the garment as a canvas. We imagine, we feel and we discover the meaning of a larger picture, of life itself. Personally speaking, It is about the serious and the fun, a modern aspect of your daily dress code.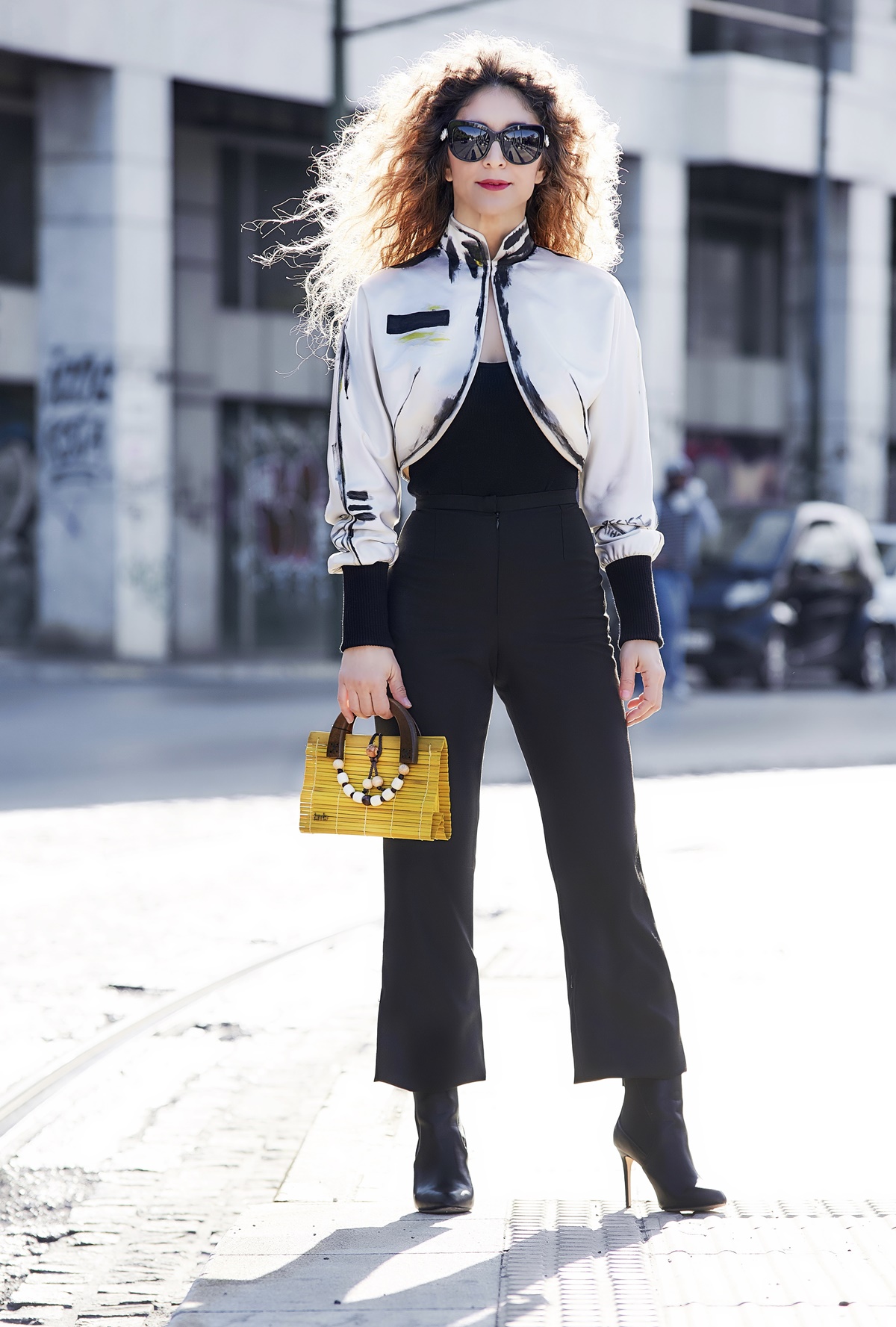 How fashion and protest slogans personalize your fashion style today? Are you constantly ready for an incredible color result? Discover it now.
Say it with words! This was my first thought this Friday. Create a style inspired by your body's movement and your inner energy. The handpainted graffiti silk bolero jacket provides access to a personalized fashion style.
Fashion and protest slogans expressed by an energetic group of brights. Bright white and black are the key colors, while yellow creates an incredible colored result.

Start to wear your black slim pants now and update your style.
Solid color, head-to-toe single color create a beautiful sense of balance. Black embraces the "art look" in a new, fresh design thinking influenced by graffiti and artistic effects. Simple, classic cuts of the bolero suits perfectly with midi black slim pants and a slim fit t-shirt. In my opinion, it is about a beautiful sense of balance that refers to the art of design.
I love to discover new ideas in fashion. This artistic dialogue reflects a passion for creativity and respect for design thinking. Materials and patterns express freedom for a unique and more desirable look.
Design thinking draws upon logic, imagination and explores possibilities of what could be new in fashion. That's the real beauty of everyday life.
"Creativity is intelligence. Having fun!" Albert Einstein.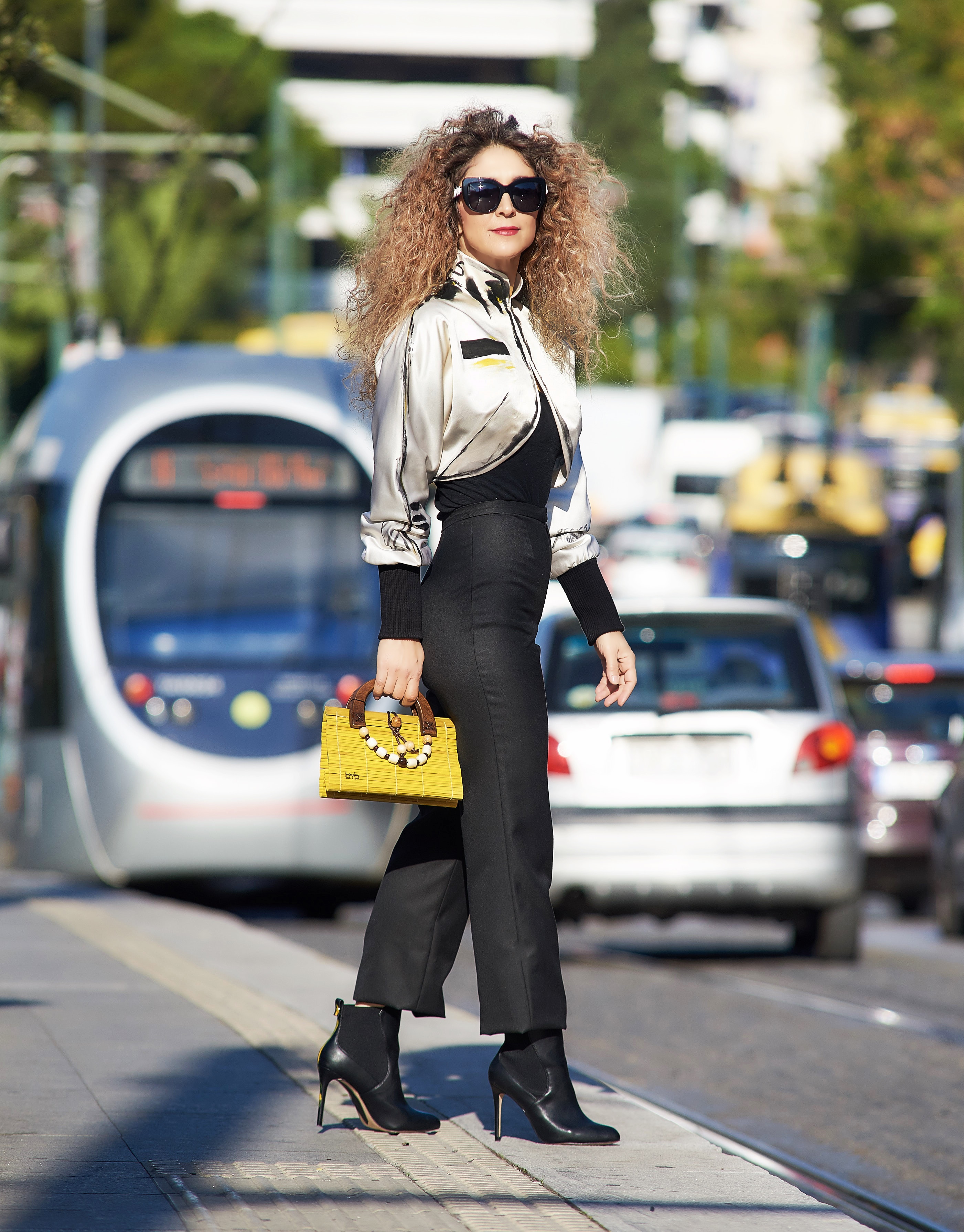 By Chrysanthi Kosmatou, November 17/2017