Share this
Afterwards, may the real quality inspire your own style for 2018? Stop for a minute now, open your eyes and imagine the elegance of simplicity by Andrianopoulos stores. Above all, are you ready to embrace with style your personal wardrobe?
This is why I visited Andrianopoulos stores in Piraeus, Greece. I imagined myself as a space in their long history where the value of real quality enables us to wear clothes with a unique style. Today, creating my style for 2018, I want to dedicate myself to the elegance of simplicity and high quality of textile, my passion for fashion and my desire to reveal my view of real style.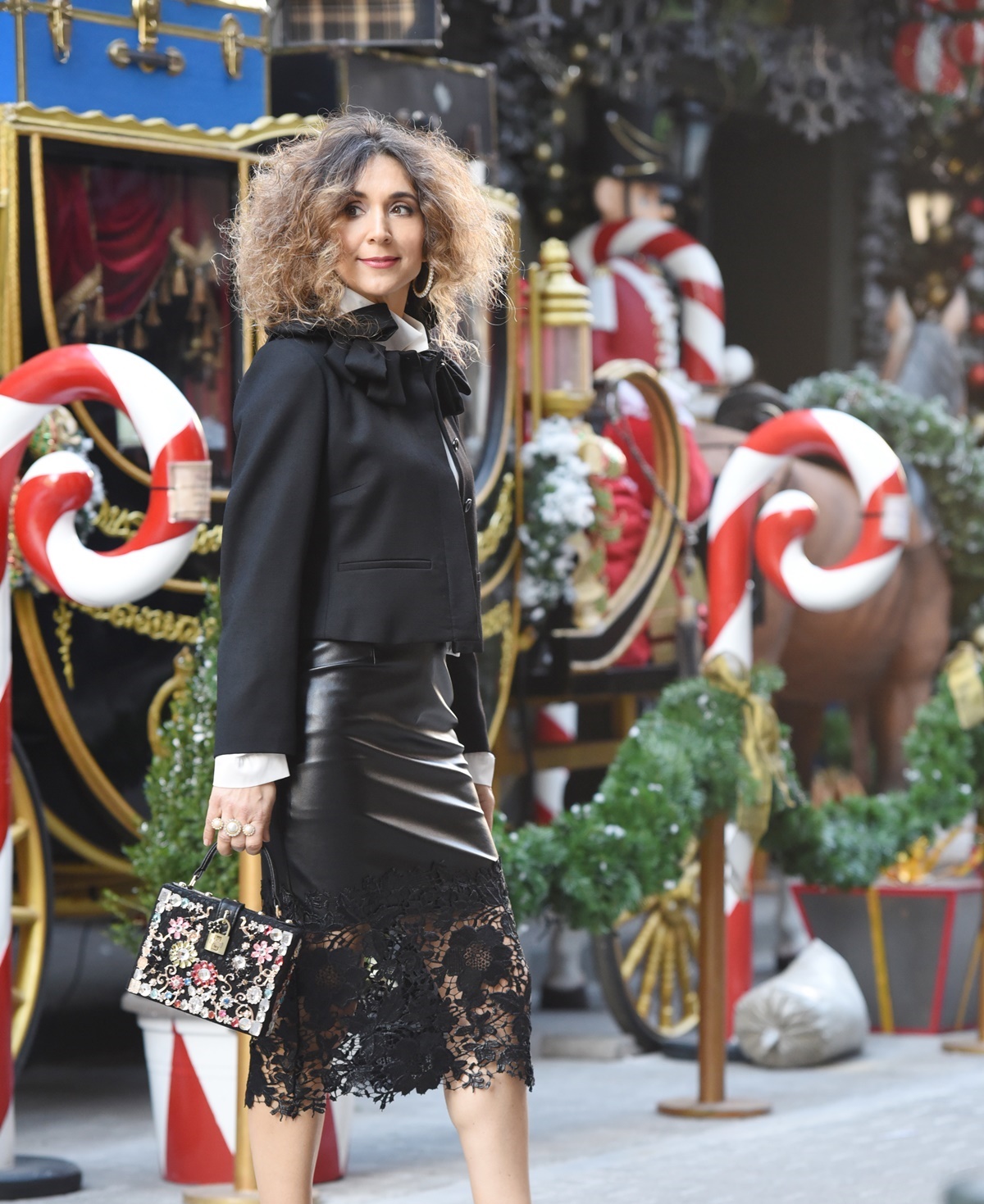 The third generation of the Andrianopoulos family, a long tradition always in fashion. Above all, after 84 years in the fashion field, they keep on investing in real quality.
Since 1930, Andrianopoulos stores are created at the well known Iron Polytecniou str in Piraeus, Greece, when the two brothers, Leonidas and Stelios were selling English and Greek fabrics with the measure. In 1981, the company is transferred to the family of Leonidas Andrianopoulos who keeps on investing until today in high-quality clothes.
However, after 84 years in the sector of shoe and clothing, the third generation of Andrianopoulos family, the two siblings, continue the tradition of excellence in a fashion keeping their main store at 41 Iroon Polytechneiou street, as well as outlet stores at 92, Kolokotroni Street in Piraeus, Greece.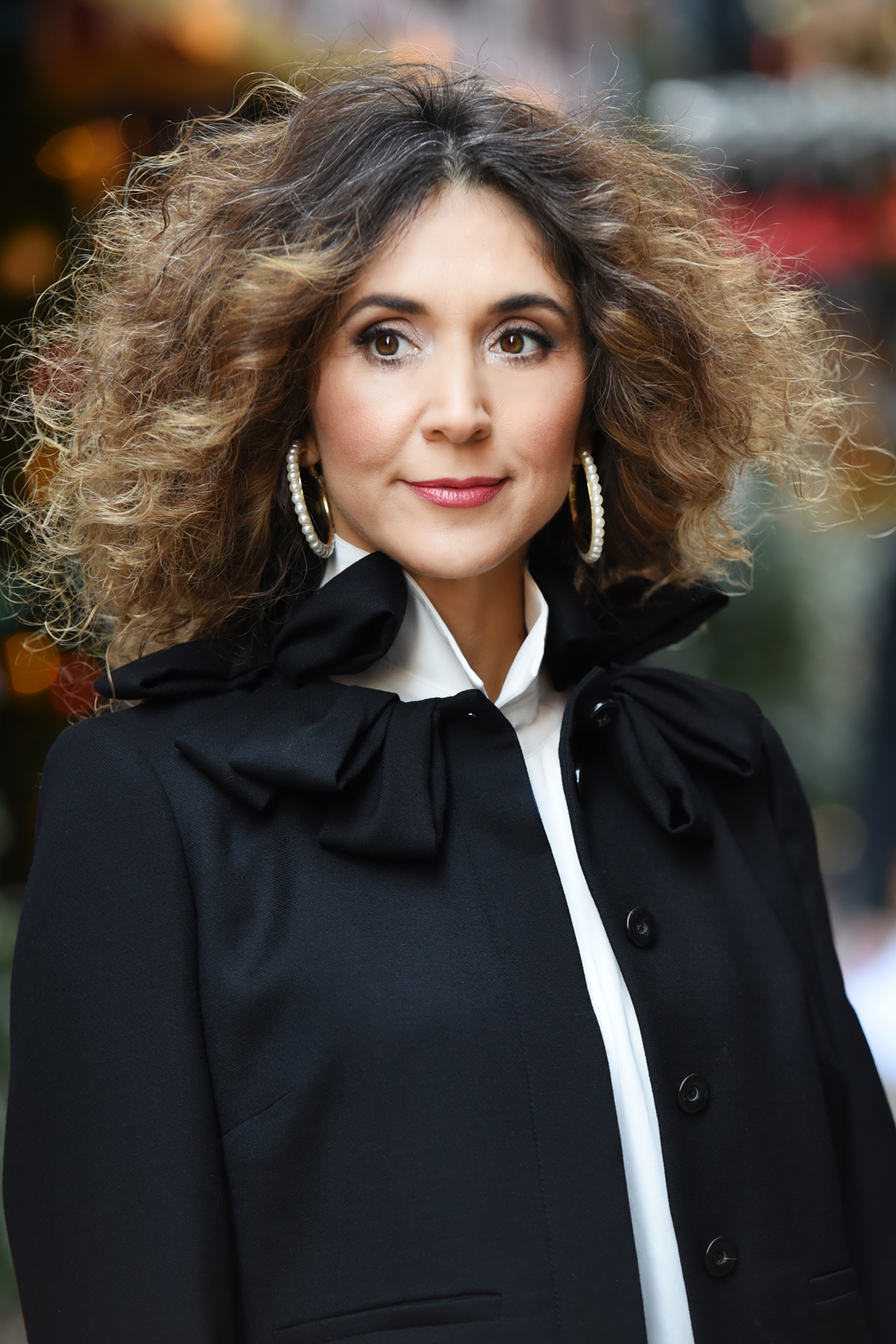 The Valentino Couture Black Suit, my love of tailoring. Think about Black now! Are you ready to discover the timeless style? Open your eyes and reveal infinite combinations to play.
The Valentino couture suit reveals my love of tailoring with masculine influences. It is about a feeling of confidence and control inspired by the mood for timeless, classic style. Black and white fashion's opposites offer infinite combinations to play. 
My classic white shirt suits perfectly with the slim long leather skirt combined with black guipure lace. A delicate detail on my outfit to express my love for fashion inspired by the feminine style.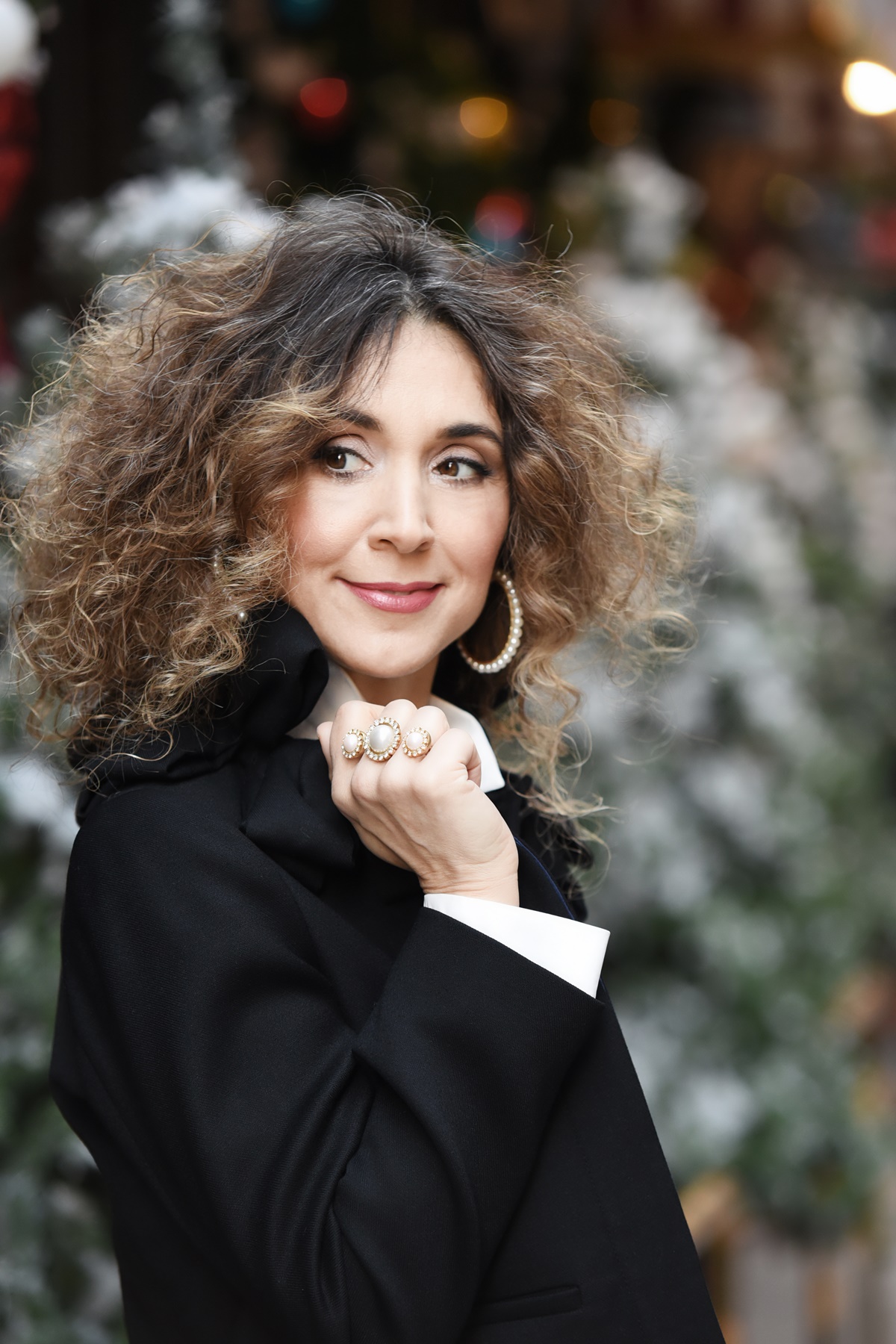 Afterward, believe in the Black box clutch bag and feel the value of luxury in mixture with tradition for your daily style. Above all, are you ready to rediscover anytime the luxury of tradition? Take the risk to stand out from the crowd now.
In my eyes accessories play a role in creating original, different styles. The mixture of classic with glamour challenged my creative imagination. A mix of luxury and tradition surrounded by ornate little glass stone in multiple colors. My embellished black box clutch bag make my style stand out. It is about the classicism of an elegant and formal pop design. This is my New Year 2018 style project which I want to keep up with fashion style. Respect for tradition, find and refine your personal style, have the courage to create. Be you!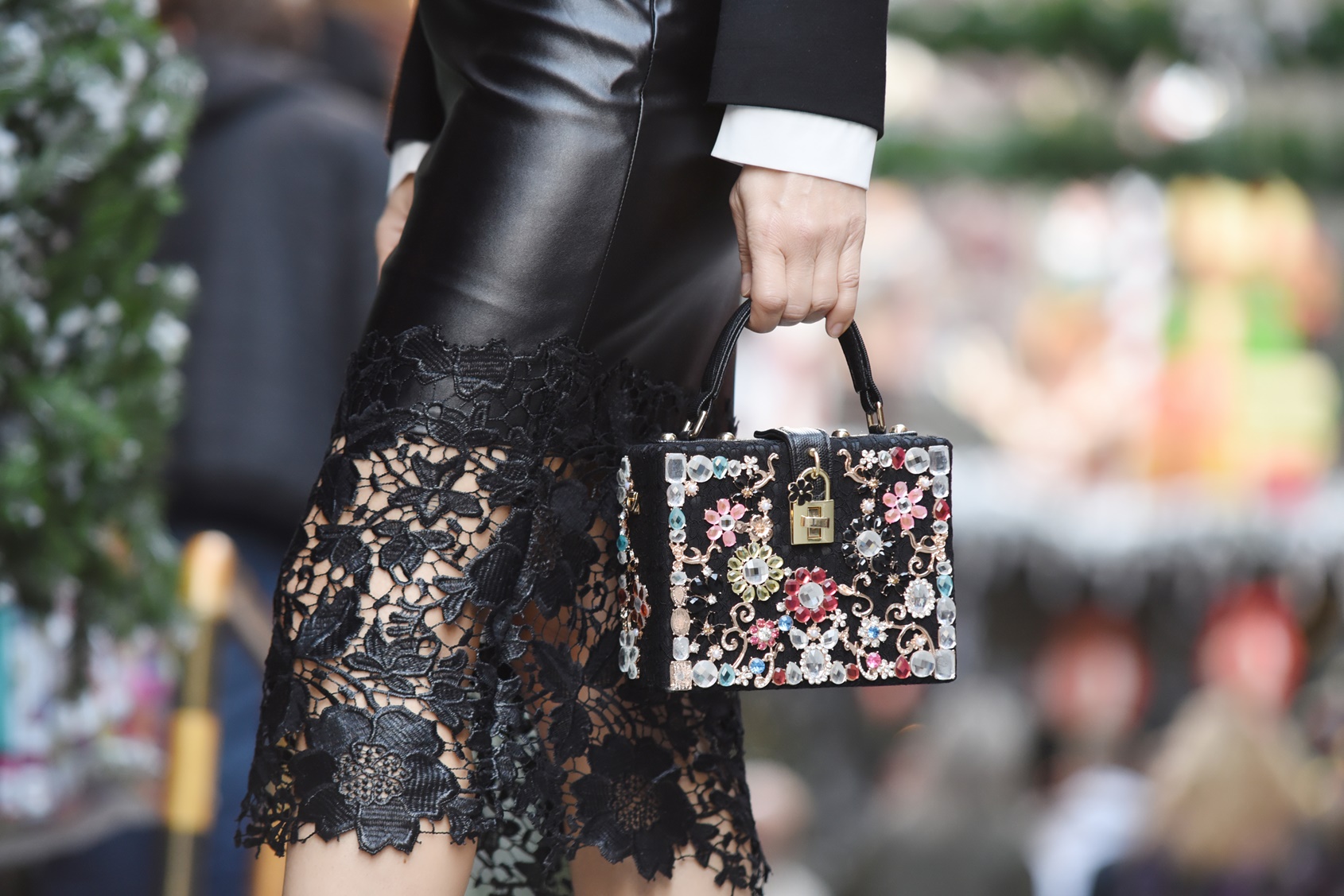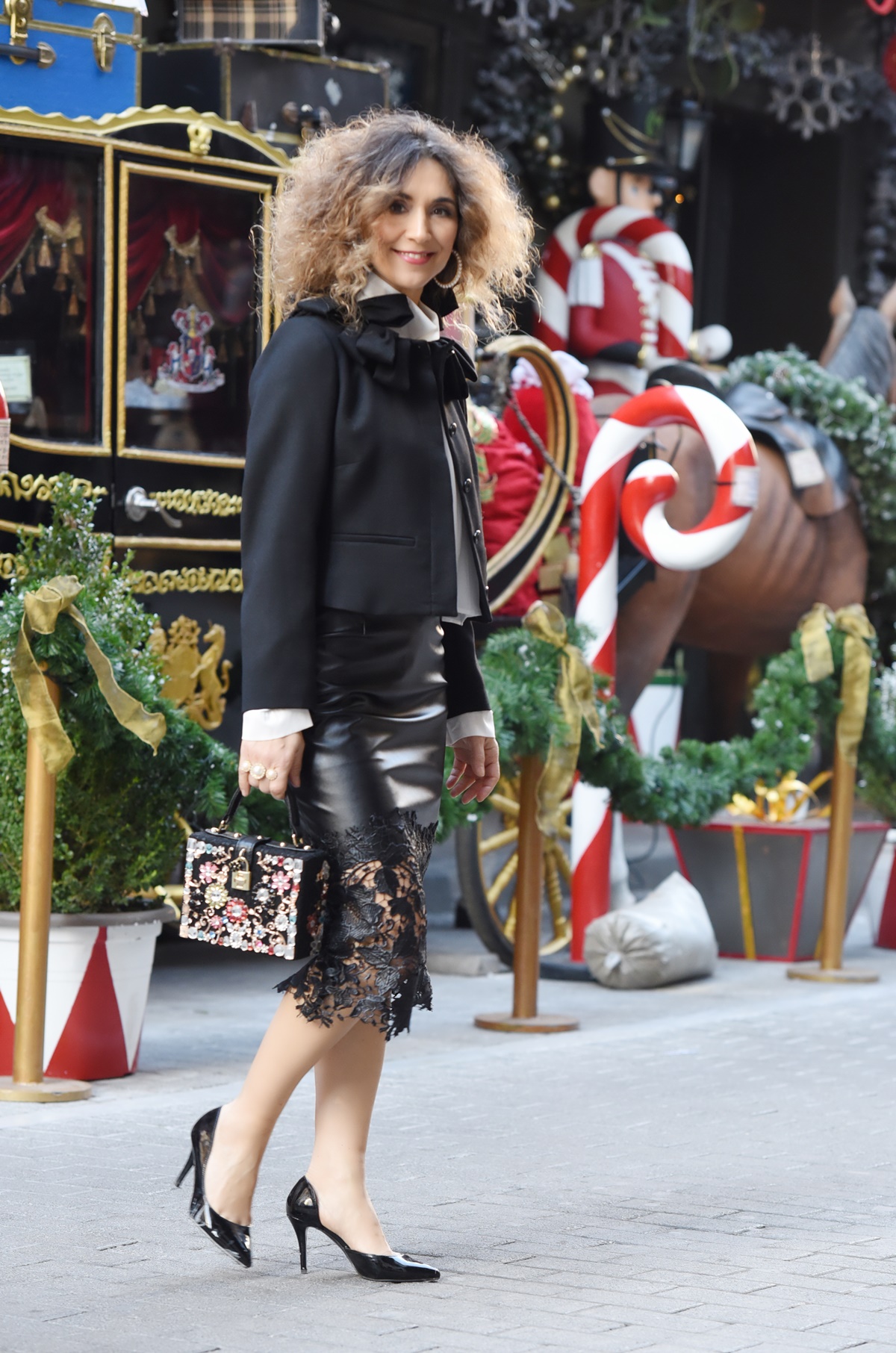 Andrianopoulos Fashion Stores since 1930 
www.andrianopoulosfashionstores.gr
By Chrysanthi Kosmatou, December 30/2017