Share this
Afterthought, what makes florals always in fashion for Autumn/Winter 2019? Roberta Einer's, still the best floral motifs for embroidery. Again, Stop to think, feel, discover it now!
Above all, motifs and embroideries are ready to challenge my way to dress this Autumn. Personally speaking, Roberta Einer continues to challenge our creative imagination. However,  her Autumn/Winter collection is an homage to her grandmother, the person who taught Roberta how to knit and embroider. That is to say, the mixture of unexpected colors and knitwear need to be amazed. The second catwalk appearance this season of Roberta Einer was the top in my fashion show calendar.
Firstly I was eager to see how the designer revives her original knitwear ideas and techniques. I paid attention to how embroidery relates colors and knowledge. In the creative industry, we must have the determination, and confidence to achieve innovative new ideas. In my eyes, Roberta Einer is a young creative thinker. That is the reason I love to share with you the best moments from her Fashion Show last February at London Fashion Week 2019.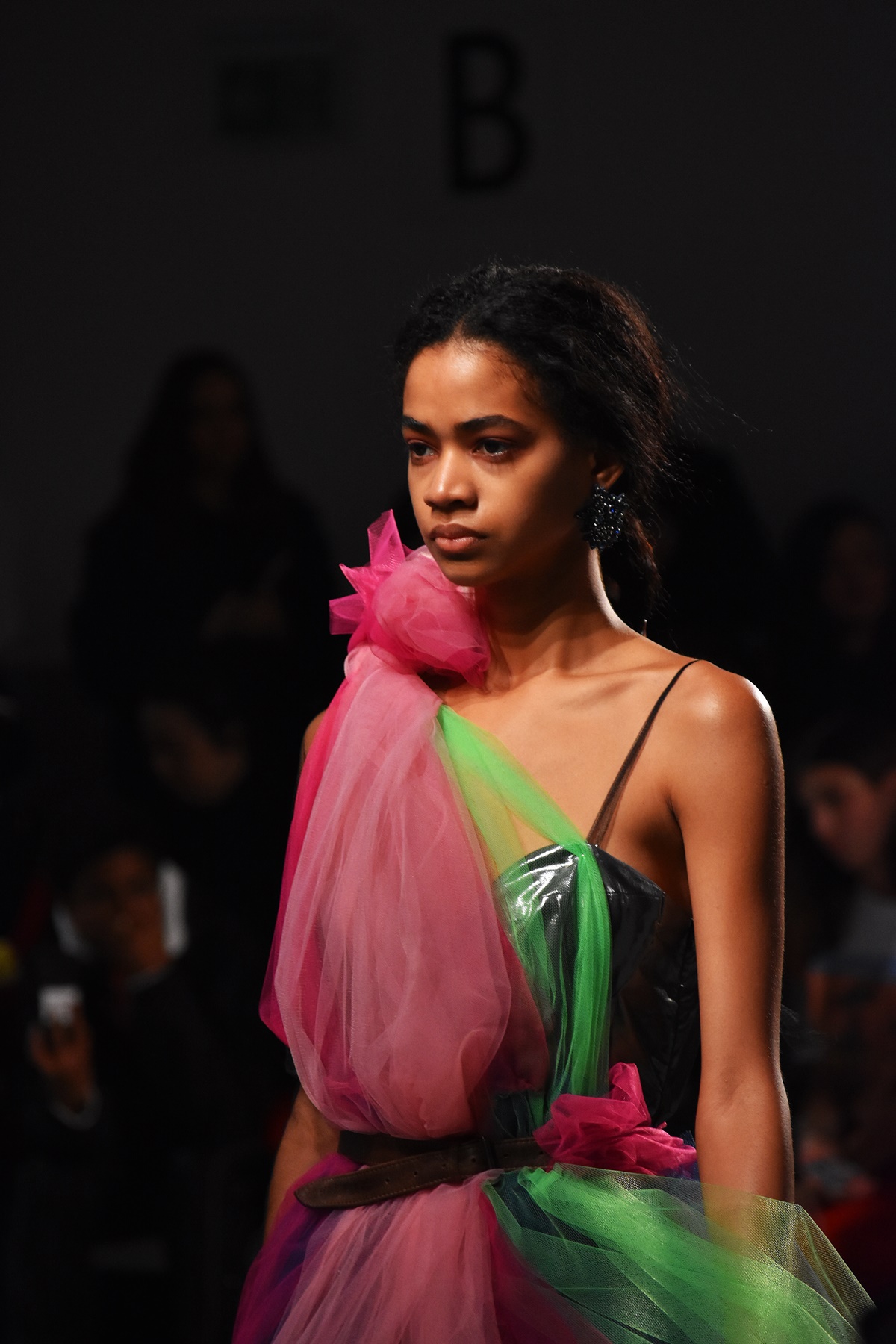 Which is the story behind the Roberta Einer brand today? Afterthought, dare to discover how does she define femininity?
Born in Tallin, Estonia, she moved to London and made her fashion courses at Central Saint Martins, and the University of Westminster. During her studies, she completed her internships with Mary Katrantzou and Alexander McQueen. Before moving to Paris upon graduation, she assisted at Balmain for a year, where she continued to develop her craft.
Meanwhile, she named as One to Watch by NEWGEN in December 2015. After that, in April 2016 Roberta Einer was selected as a winner of Saks' inaugural Emerging Designer Showcase competition. Besides, American Vogue, Teen Vogue, Dazed & Confused, HUNGER, and i-D magazine have named her talent.
In short, the designer returned to London, where she established her label. The Roberta Einer the brand in its sixth season creating, is well known for the hand-embroidery decoration of fabrics with an unexpected feminine aesthetic.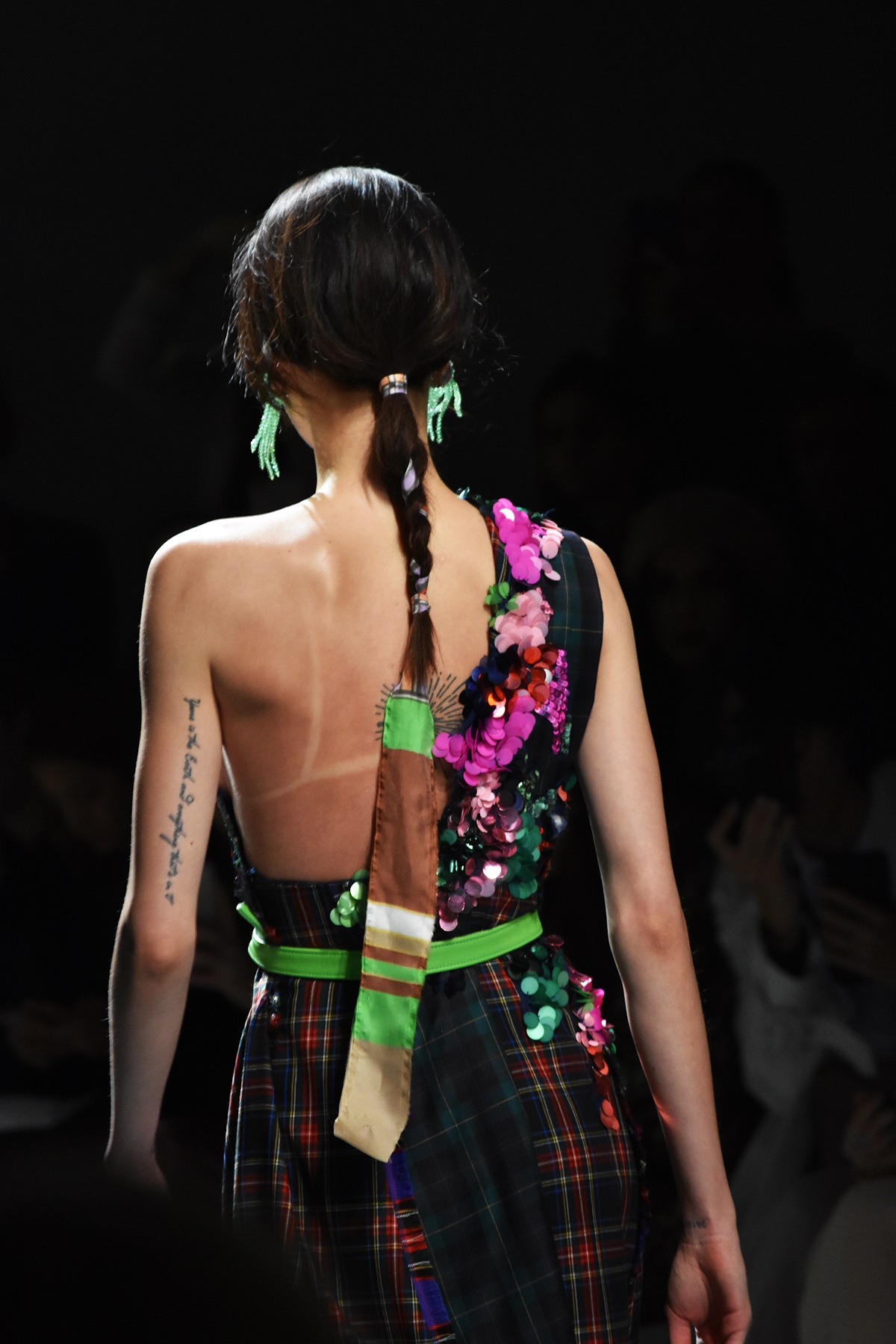 Trend Alert: Floral motifs and embroideries by Roberta Einer, are the fashion favorite this Autumn/Winter 2019. Check now the outfits we're already planning to wear.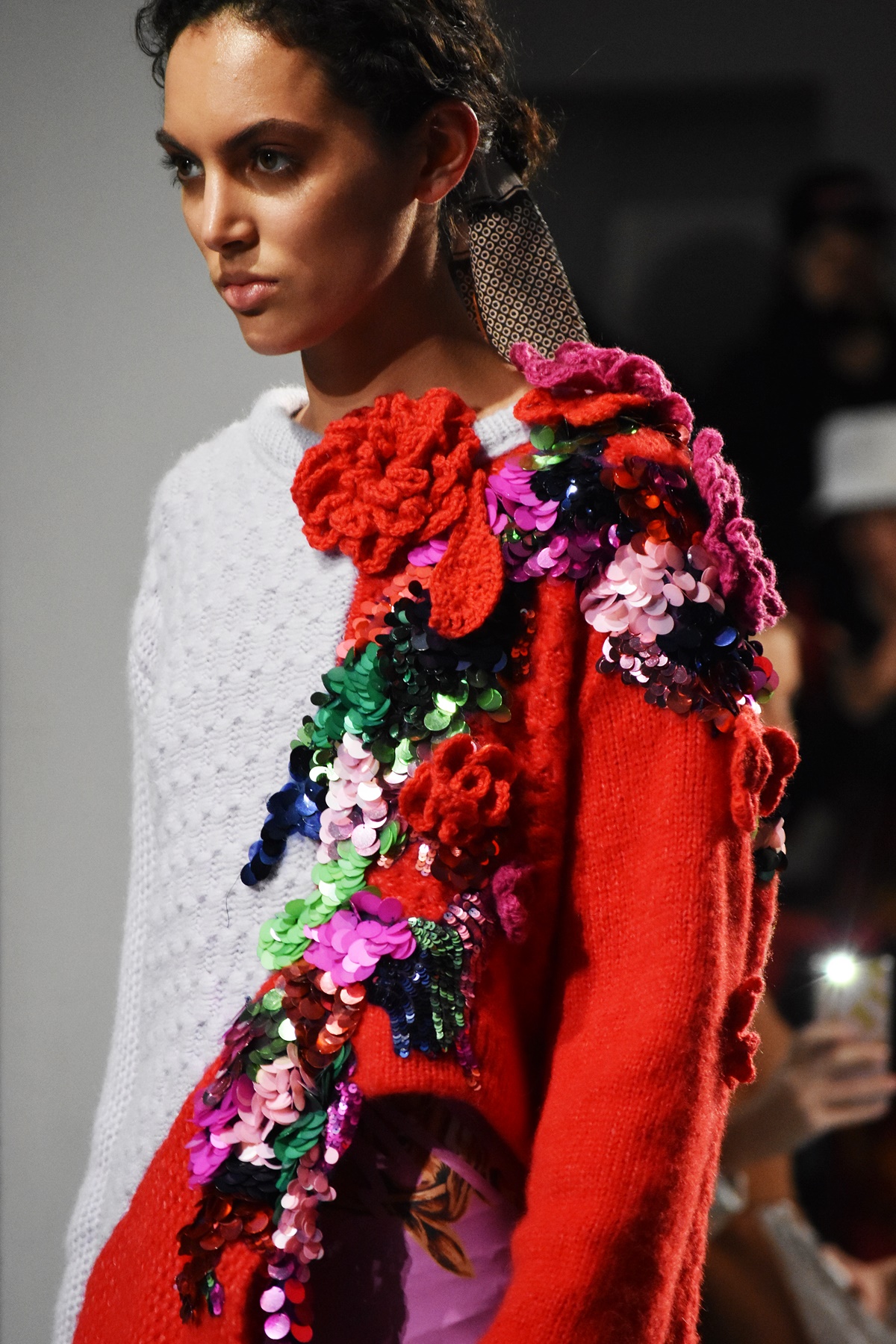 1. Crochet Flowers
Einer recreates a personal story of flowers. In collaboration with an Esthonian knitting group and the knitwear designer Alice Lee, create stunning crochet flowers that have attachments to narratives and memories. It's an ultra-feminine style for your Autumn Winter way to dress. A charming mixture of sequins with crochet in warm reds and purple. This look announces the luxury of elegance.