Share this
Rahemur Rahman is a British Bangladeshi menswear designer. Moreover, he is a graduate of Central Saint Martins. Born in 1990, Rahemur is working with Bangladeshi fair-trade organization Aranya and their network of artisans to develop his collection at the Internation Fashion Showcase 2019. Meanwhile, memories from his childhood in a Bangladeshi household provide the starting point for his IFS installation. After that, Growing up, young Rahman watched his father, a tailor, navigate London's garment factories. Likewise, his mother and his grandmother ensured the family's cultural heritage.
Above all, it is about a domestic appreciation of bold colors and patterns. In the same vein, Rahemur is working with young people aged 13–19 from his home borough of Tower Hamlets to produce elements of the space. Working to a creative brief, each will earn an Arts Awards qualification for their participation, which he hopes will support their pathway into working in the creative industries.
Supported by: British Bangladesh Fashion Council
What I have always wanted to do is to push the craft that already exists. But you can't push something if you don't know where it comes from. Rahemur rahman

What does 'London's Living Room' by Rahemur Rahman symbolize? Afterthought, How creativity can always unite to become something familiar? Still, Open your eyes and see.
The 'London's Living Room' celebrate each difference. Hanging on the walls are images of Rahemur Rahman's family in the late 80s and early 90s. That is to say,  a homage to the hard work and dedication of immigrant South Asians to the UK to create better opportunities for their children. Firstly, Rahman takes you on a journey of memory and nostalgia in the living room, the heart of the family's memories, by celebrating the everyday moments of joys. It is about conversations that have never been forgotten. However, the photos that can never seem to let go.
Secondly, It is work from young creatives from Jill Fullbrook's course for home-schooled students in East London. Meanwhile, how do you interact with the arts as a young person and how that has affected your career and mindset today?
In addition, 'London's Living Room' shows that creativity has no boundaries; musicians can play with textiles, and henna artists can accomplish carpentry. The goal and future of this project are to show the world that society has no boundaries, especially for creative minds.
As vast, daunting and digitally-driven as the fashion industry can be, the most vital, exciting ideas often originate from self-expression and personal relationships Sara Mower MBE is the British Fashion Council Ambassador for Emerging Talent and Chief Critic at voguerunway.com.
Which is still today the aim of Rahemur Rahman installation? Afterward, How can we always support young people's lives through the International fashion Showcase 2019? Stop for a moment to explore it now.
Above all, support young people's lives mean to secure a better future for them. Most importantly, through collaboration and positive conversation, we can feel the joy and the unexpected creativity that collaboration can bring to the world. As a result, Rahemur focused on upcycling and renovating life into unwanted used furniture. Moreover, through the tutorials with Rahman, the young creatives produced polished gallery-worthy furniture. To sum up, all profits go directly to the young person through their respective representative organizations. Through art, we ensure young adults socially and economically thrive out of harm's way.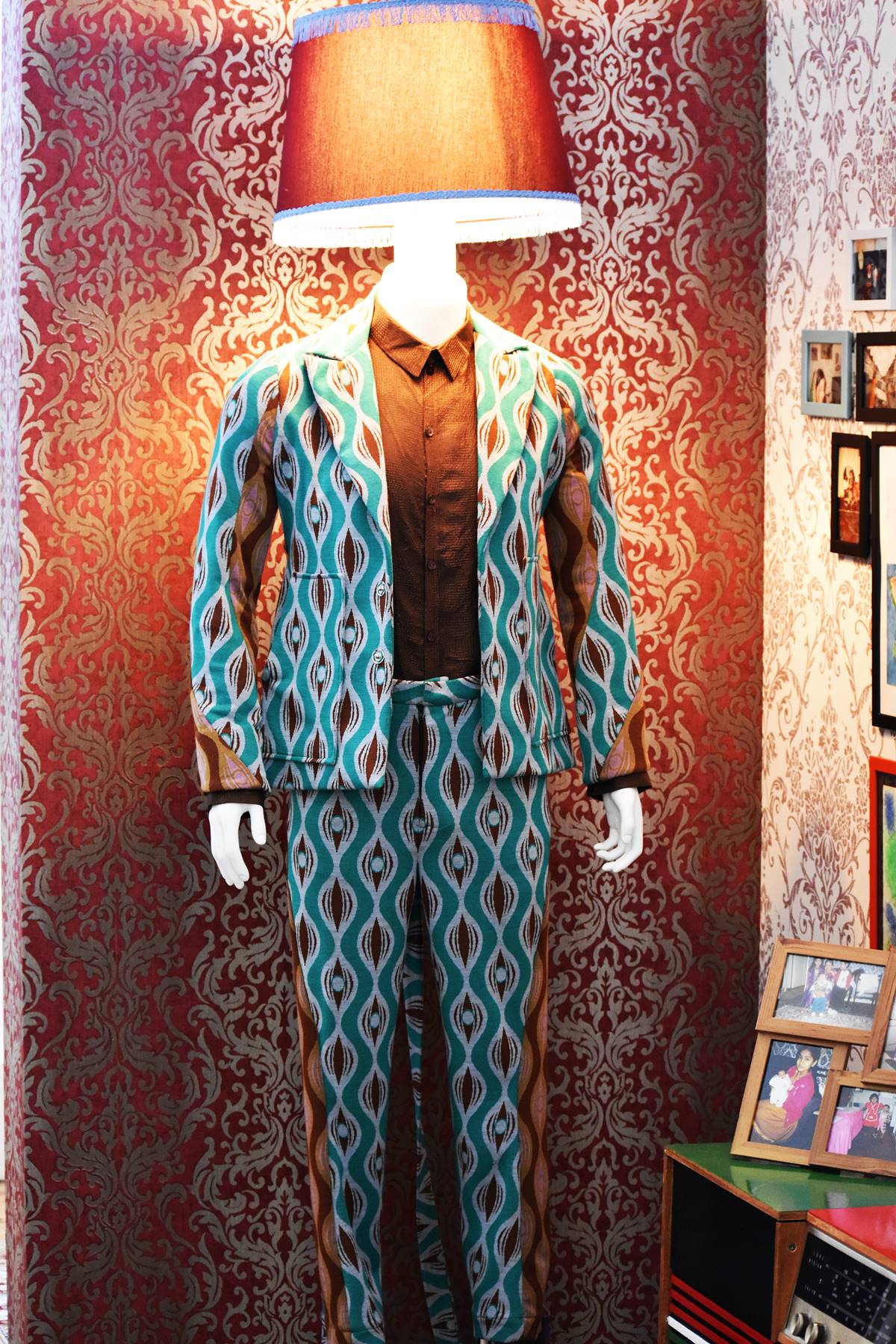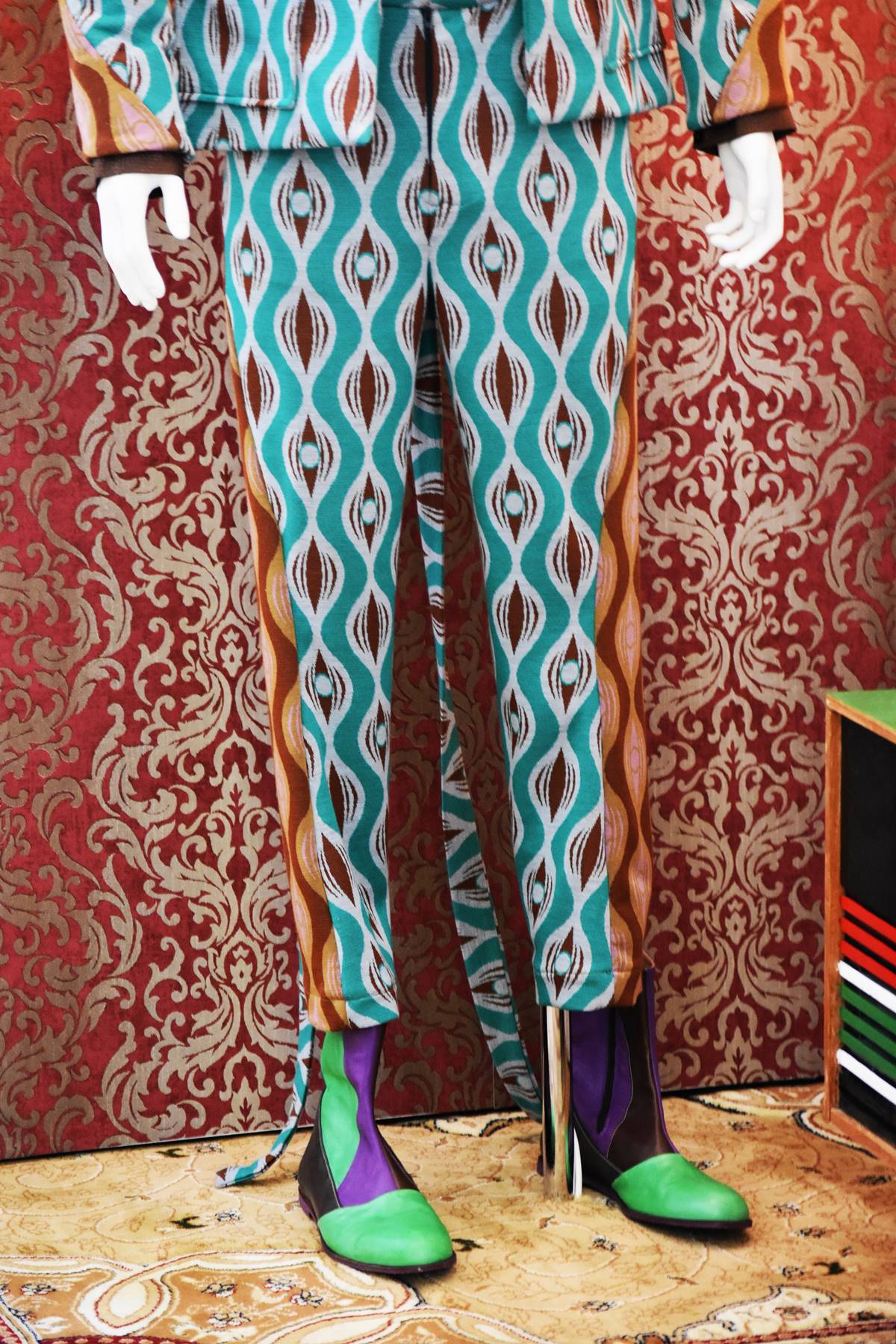 Vintage Record Player
Jordan – AKA 'Kashif'
My name is Jordan and I am 18 years old. My family originates from Kenya, which is why I chose to paint this vintage record player in the colors of the Kenyan flag. This record player was in a bit of a shambles before I transformed it – a bit like how people can feel who are living in rough and tough neighborhoods and feel like they can never be what they want to be because they have rough edges.
Streets of Growth and OMG Education are supporting Jordan to stay out of harm's way and avoid the negative realities young people can get caught up in on the streets. Moreover, Jordan is a vocal artist using many genres of music to make his unique style. Likewise, he just completed a music production course and he is aiming to go into the music industry.
You can follow Jordan on Instagram @theoneafter5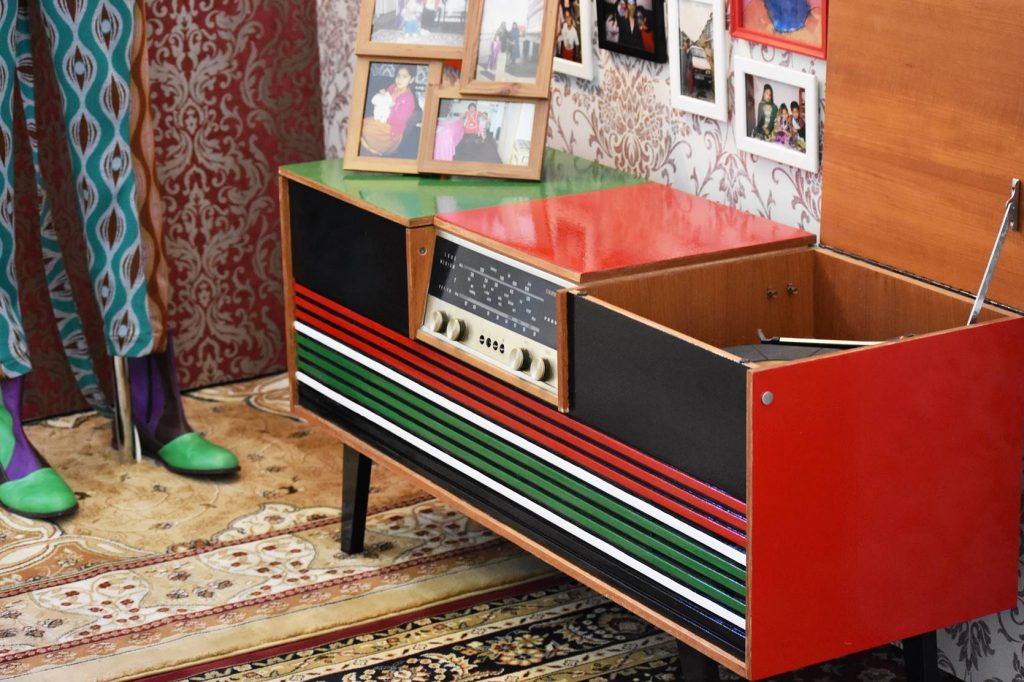 Which is the story behind the International Fashion Show Case (IFS) today? Afterthought, When was it established? Stop and think about it now: Why is always so important to the British Fashion industry?
The International Fashion Showcase (IFS) was established in 2012 as a platform for emerging fashion designers to exhibit their work during London Fashion Week. Firstly, It is the UK's international organization for cultural relations and educational opportunities. Moreover, to date, IFS has showcased more than 600 designers from 70 countries. In short, working in partnership, British Council, British Fashion Council, London College of Fashion, University of the Arts London, and Somerset House provide a tailored program for 16 emerging international designers, including a business development program lead by London College of Fashion and a creative residency within Somerset House Studios in London.
The IFS embraces the culture of the 16 designers. They are all invited to tell their story and preserve their own identity. The ethos of their ideas for innovation is the reason for success. The hope behind their design is to encourage creativity and embrace quality. Fashion is the expression of human creative skills, and imagination needs to be free to reveal this inner beauty. The British Fashion Industry believes in creative minds. That is an exciting moment in the fashion business to encourage artists to use their imagination and form new images.