Share this
♦Think-Feel-Discover:
Firstly, a huge congratulations on participating in Athens Exclusive Designers Week 2019. How did you get involved with AXDW 2019?
Thank you so much! Well at the time, I had just graduated as a Fashion Designer, and I joined my classmates Eleni Ipsou (IP_SUIT), and Marios Florou (MARFL), for AXDW.
My collection consisted of 8 looks, and I had to make the 9th look for the big sponsor Blanc 1664 beer. The idea was to dress a french star that would be inspired by the beer, and so I took the actual shape of the beer bottle and transformed it into a dress.
♦Think-Feel-Discover:
How did it feel when your name was read out during the show?
It took me some time to realize what is happening. I was so excited and scared at the same time!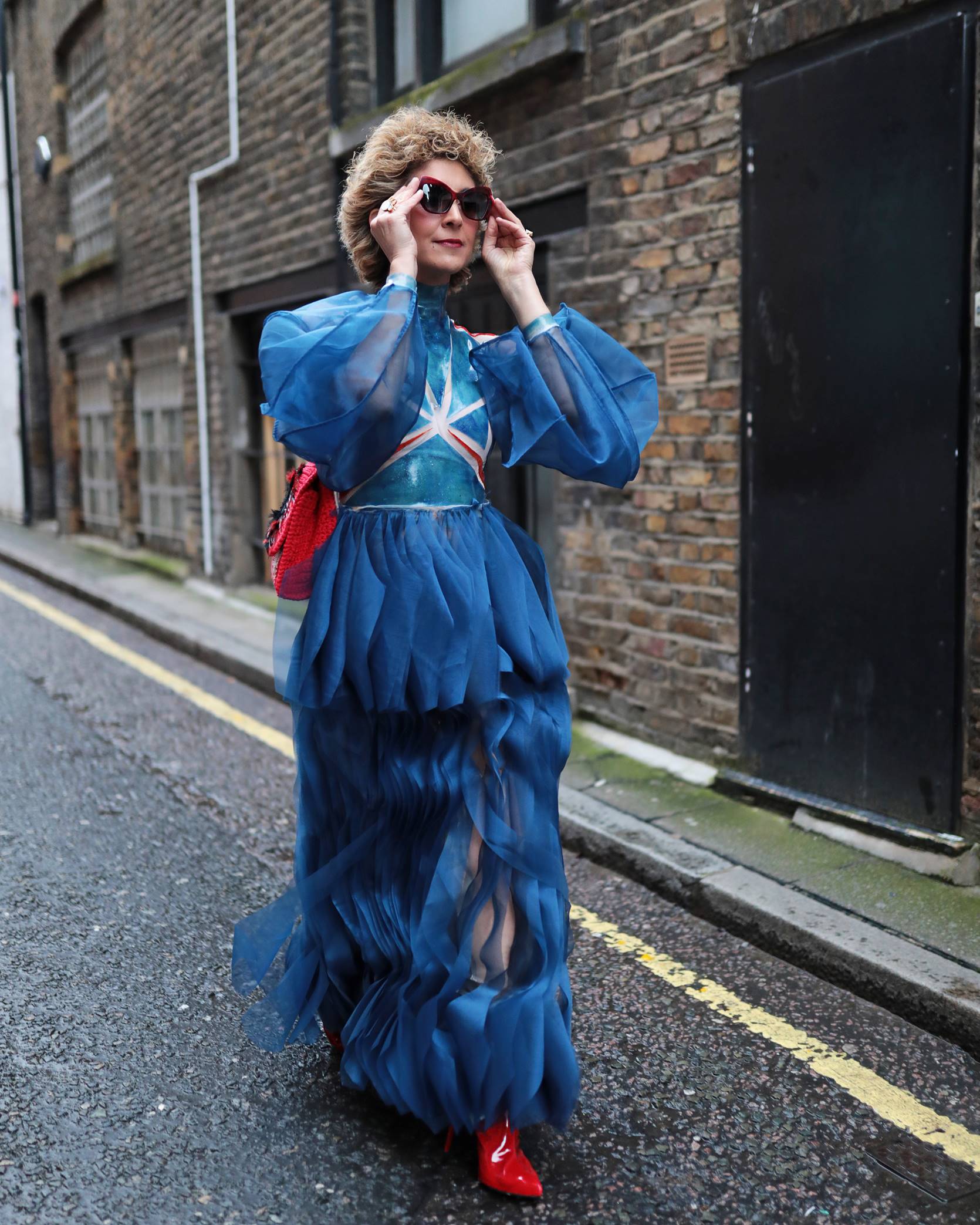 ♦Think-Feel-Discover:
Which university did you attend, and what course did you study? 
I have graduated from Alexander College- the University of West of England, BA Fashion (Hons) year 2019.
♦Think-Feel-Discover:
What is the most valuable thing that you learned there?
Learn how to handle stress and pressure. I also learned how to control my emotions and thoughts. This experience helped me a lot at AXDW 2019.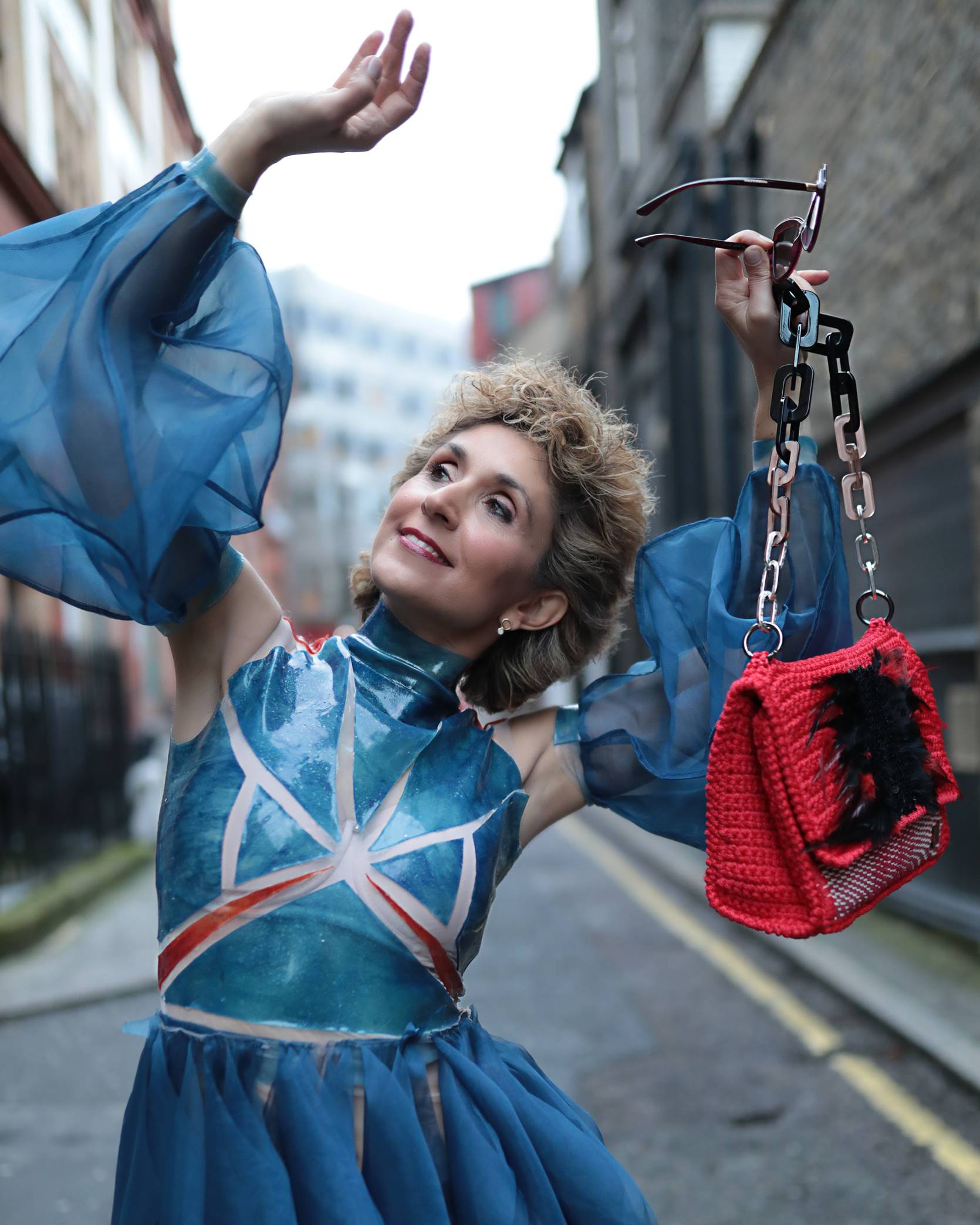 ♦Think-Feel-Discover:
Tell us about your story. What lead you to fashion and choosing that course?
I didn't choose fashion from the beginning. As I wasn't a European citizen, I had the choice to stay and study in Cyprus. So I decided to give it a try. I'm so thankful that I took this decision. My family also supported my choices, and thanks to them, I'm living my dream.
♦Think-Feel-Discover:
What themes do you explore with your final year project? And what do they mean to you?
My theme is Nature, air, water, and the earth. Afterthought, I was inspired by the movement of smoke. Moreover, life found underwater, and the shape of the earth-inspired my design. My collection " Natural Frequencies" refers to the vibration at different frequencies. However, I explored waveforms. I used materials like silicone, and glass organza to replicate water. I wanted to give structure to bioluminescent life found in the ocean.
♦Think-Feel-Discover:
Talk us through your final project presented at AXDW. How did that come about?
For my collection, I used organza and silicon. In this way, I was able to replicate water and its aquatic lifeforms like jellyfish. Organza moves fluently, like the wave, and smoke does. The delicate touches of fiber optics reminded of bioluminescent life in the ocean. My two brown-blue garments represented the earth. 
♦Think-Feel-Discover:
What messages do you explore through your design project?
I wanted to show the harmony between man and the environment. Nature is our home. We should grow near to Nature.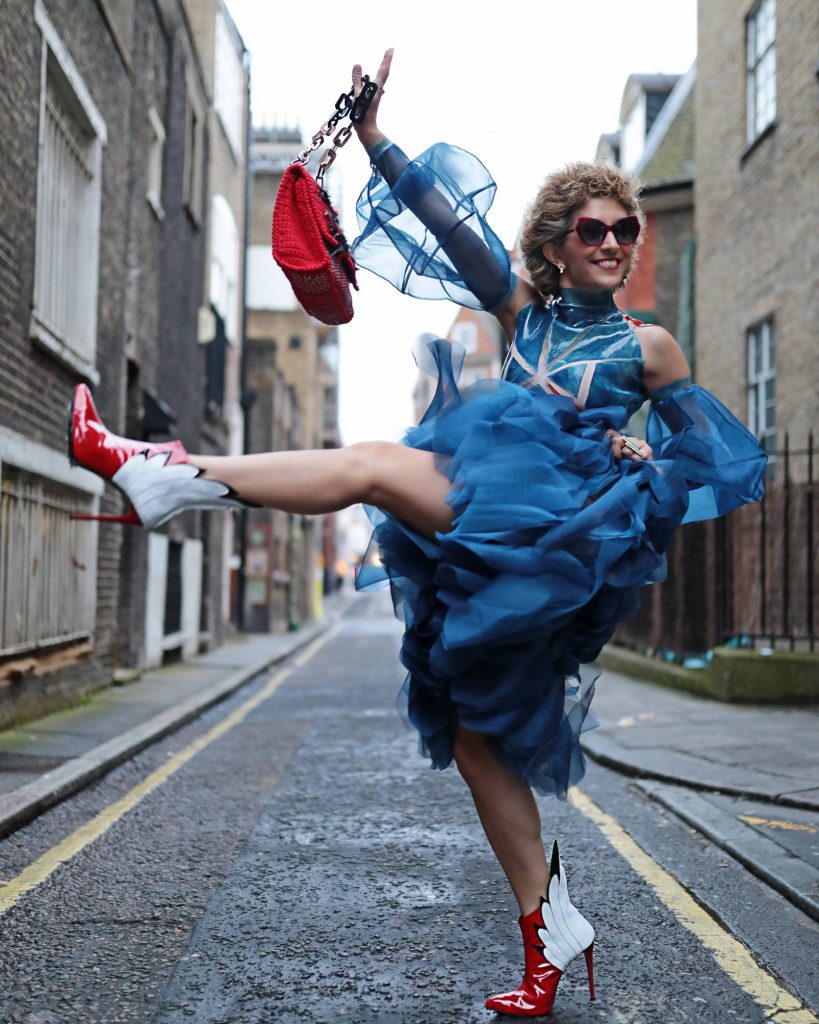 ♦Think-Feel-Discover:
How would you describe your style? What influences you the most?
My style is more on the artistic side. I create wearable art. I take inspiration from the 3D printing, laser-cut, fiber optics, textiles like silicone, and bacteria. Iris Van Herpen is my biggest inspiration alongside Hussein Chalayan and Alexander McQueen.
♦Think-Feel-Discover:
How are you hoping your work will evolve in the future?
I want to evolve into something even more futuristic, forward-thinking.
♦Think-Feel-Discover:
Where do you hope to be in five years?
Work for a designer and open my atelier. 
♦Think-Feel-Discover:
If you could give one piece of advice to yourself in the first year at university, what would it be?
Be more organized, and try not to get stuck on projects.
♦Think-Feel-Discover:
What top five tips would you give to final year students?
Firstly, to be organized. Secondly, To sleep well, wake up early. Mornings are very productive. Never stop, even when you are stuck. Keep on researching. That's the only way you can move on. 
Don't miss classes, ask your tutors. They are willing to help you, take advantage of them. Don't be afraid, take all the opportunities. You have nothing to lose. 
♦Think-Feel-Discover:
When and why did you decide to become a Fashion Designer?
I have decided to become a fashion designer in my last year of high school. However, I wasn't allowed to leave Cyprus as I was expecting to get my permanent residence. But,  I decided to study fashion, and I have never looked back. I loved my tutors, and I was the first one when the university opened. Finally, my university was a safe, happy, inspiring place.
♦Think-Feel-Discover:
What does fashion creativity mean to you?
Let your imagination run wild. Transform the human body, show the beauty of it and the ugliness.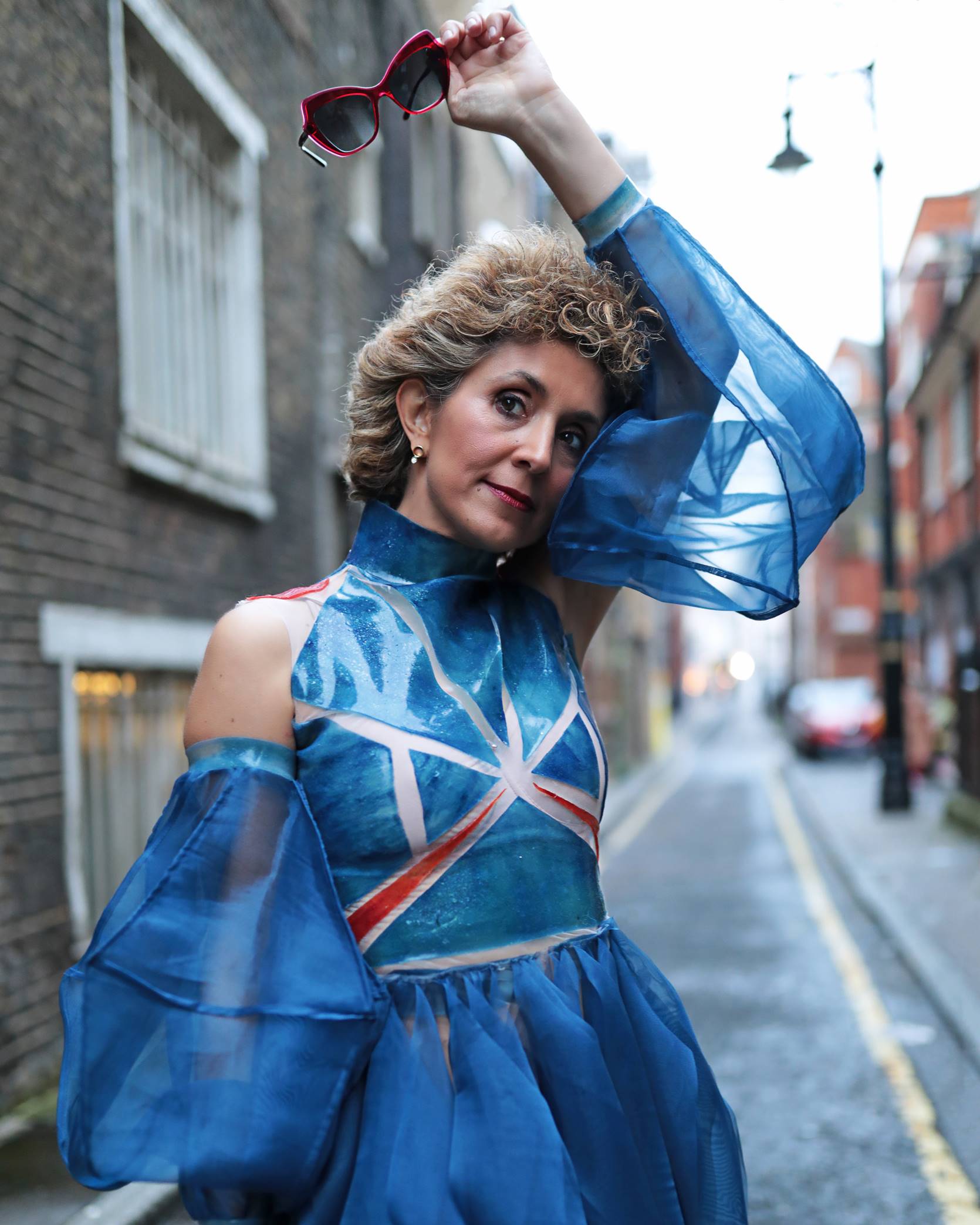 ♦Think-Feel-Discover:  

Which is your motto in life?
Keep on trying until you are the best at it.
♦Think-Feel-Discover: 
What type of woman do you see wearing your pieces?
A sophisticated and confident woman. However, a woman who is not afraid of attention. She is in the center of attention.
♦

Think-Feel-Discover: 
If you could describe your aesthetic in 5 words, what would be they?
Contemporary, artistic, avant-garde, futuristic, experimental.
♦Think-Feel-Discover:
What does it mean for you to participate in street style photography during the British Fashion Awards in London? 
 I would have never imagined that this would even happen. Above all,  It means a lot to me and gives me the courage to keep on creating.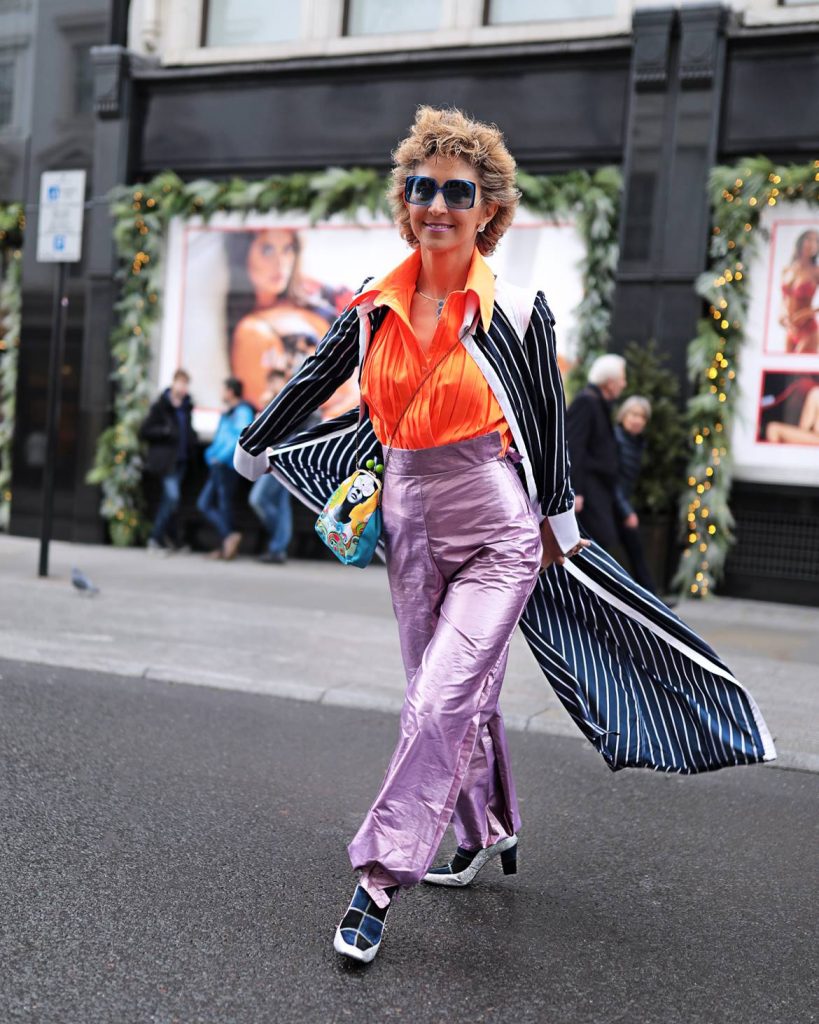 Styling by @think_feel_discover
Www.Think-Feel-Discover.com
Digital print bag by @pouastories
Longo striped shirt by
@ip_suit graduate @alexander_college / @pantelipantelis Fashion Course Leader
Metallic pink trouser & Bright orange shirt by
@sareidak graduate @aviotifashioned @anastasiaavioti
Concrete handmade jewelry by @alzetojewels
@boothandbruce British sunglasses by @ofthalmos_official
Boots by @stathissamantas
Photo credits by @markxphotos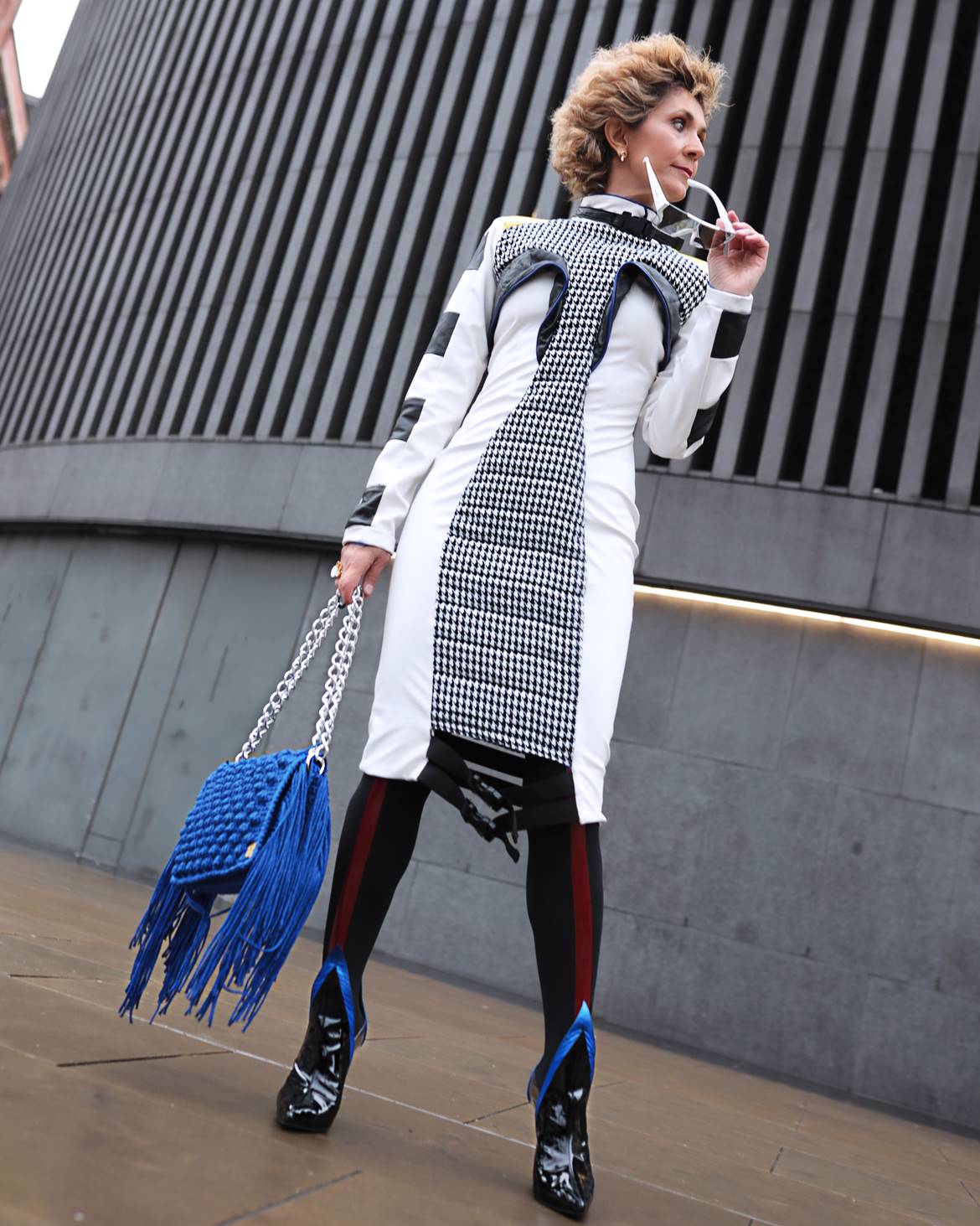 Styling by @think_feel_discover
Www.Think-Feel-Discover.com
Creative design by @mar.fl graduate student of @alexander_college / @pantelipantelis Fashion Course Leader
Boots by @sophia_victoratou
Knit bag by @atelier_vasiliki
@burberry sunglasses by @ofthalmos_official
Leggings by @calzedonia
Photo credits by @markxphotos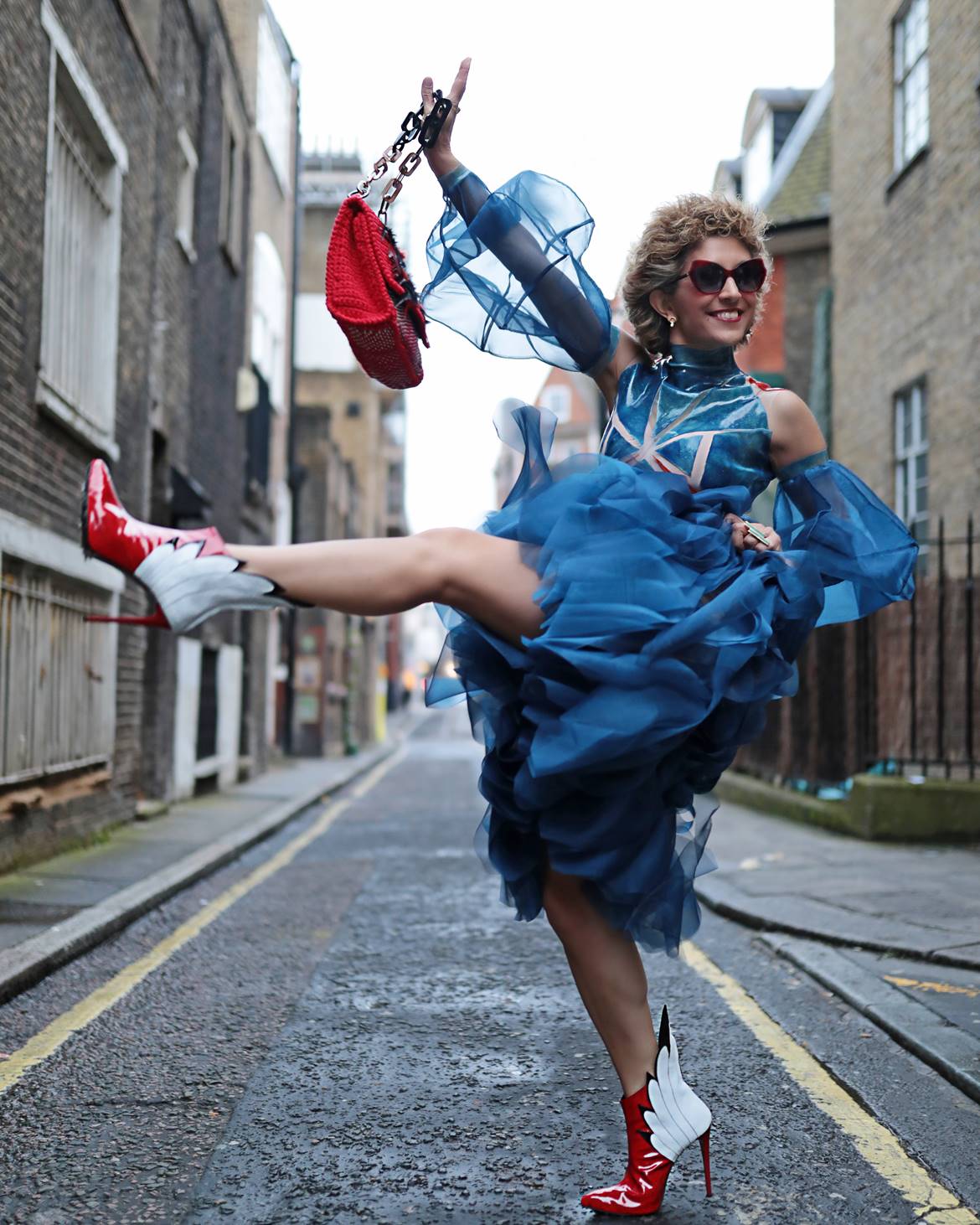 Styling by @think_feel_discover
Www.Think-Feel-Discover.com
Outfit designed by @alextaratynova graduate student of @alexander_college @pantelipantelis Fashion Course Leader
Knitted bag by @atelier_vasiliki
Maggie boots by @sofia_victoratou
@dolcegabbana sunglasses by @ofthalmos_official
Concrete handmade jewelry by @alzetojewels
Photo credits by @markxphotos
By Chrysanthi Kosmatou, Friday 13 December 2019