Share this
2)How do you style today the famous men black sneakers with an all-black outfit? Afterthought, Come and see the new autumn men style.
Above all, Autumn 2020 is a fantastic moment for menswear. The wardrobe of Agis Ioakim, in my eyes, is the inspiration behind a casualwear black outfit I styled for him with sneakers. First of all, The mood has a relaxed sophistication that comes with the impact of head-to-toe monochromes. Moreover, tailoring details become an influence of sportswear. In the same vein, I selected black because men luxury style guide is always all-black outfits.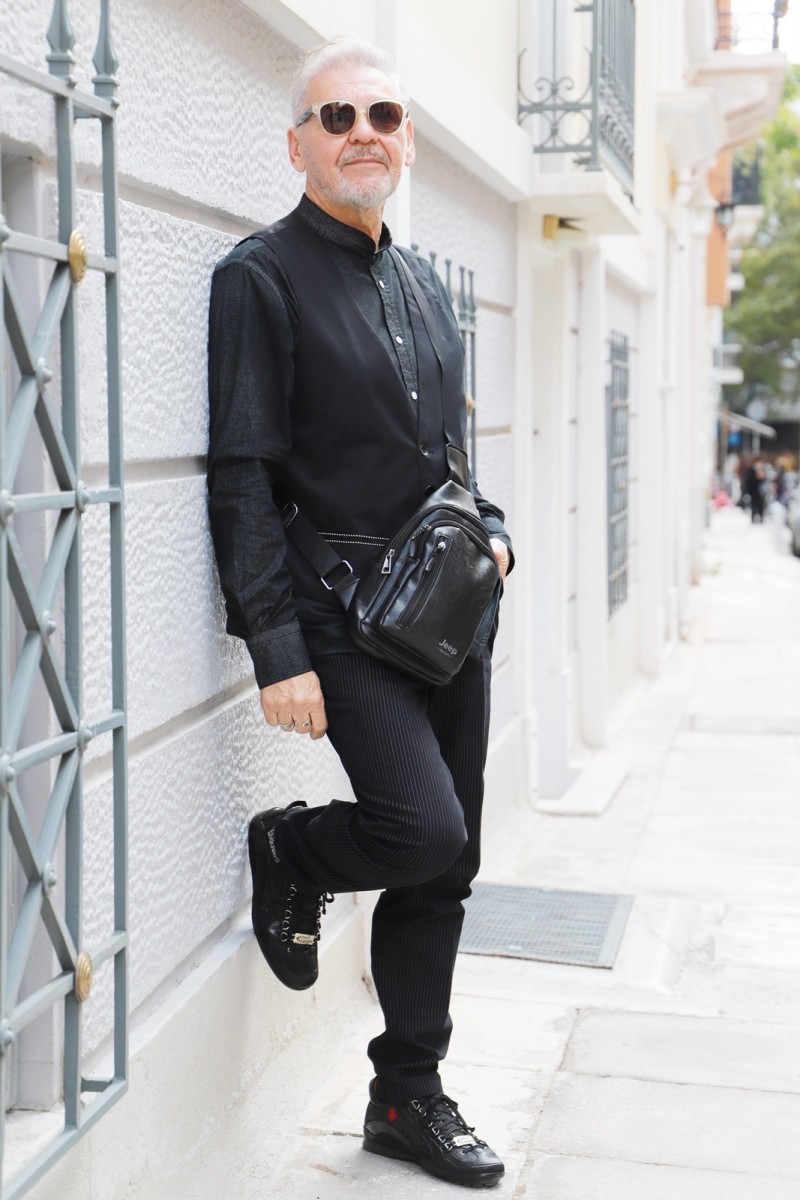 Meanwhile, I focused on the Man Mao collar shirt. In my eyes, it combines classic design details with an informal attitude. Certainly, ideal for wearing it with a slim fit suit vest in total Black, and classic jeans. Nothing adventurous you may say, but in the deepest, the Dsquared sneakers in black of Agis look so well, yes, very new.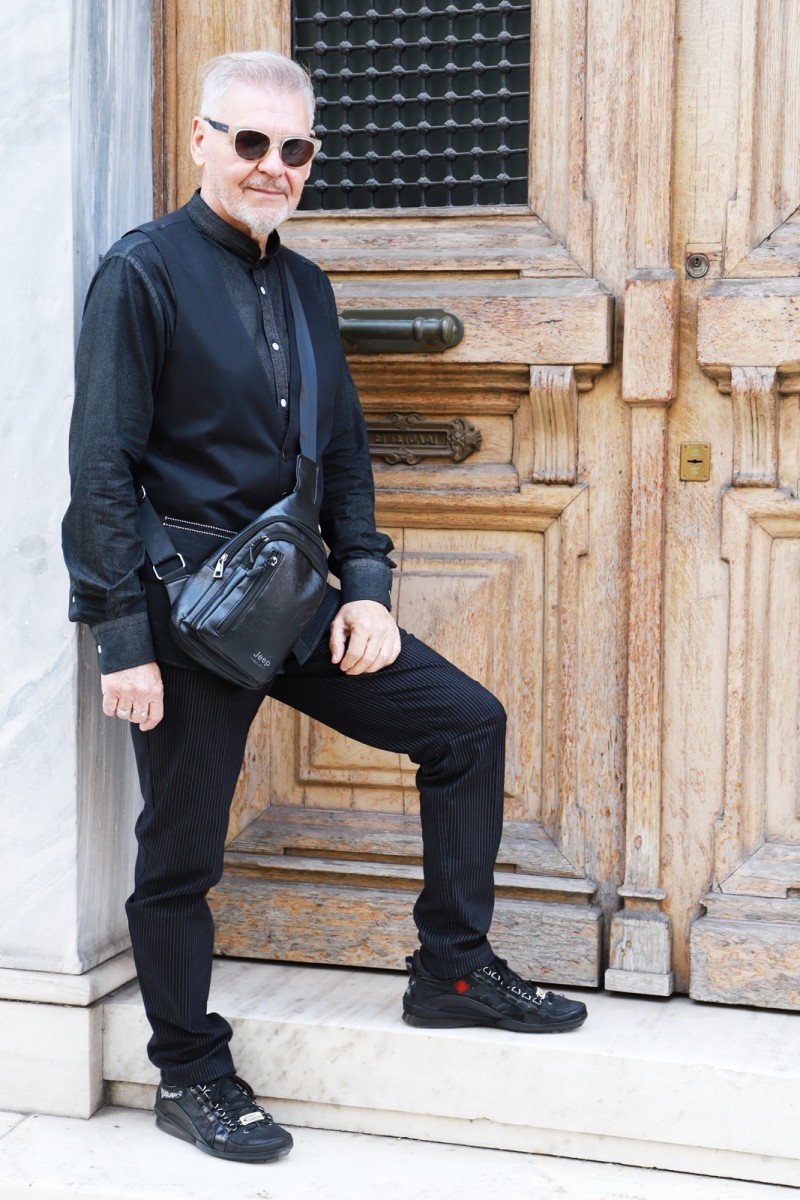 Finally, as the best accessory detail, I have chosen the crossbody bag in black leather. That is a sophisticated luxury of total black fashion. In short, I love different types of sneakers with black clothes style for men. Take under consideration that Fall outfit ideas in all black will always inspire you.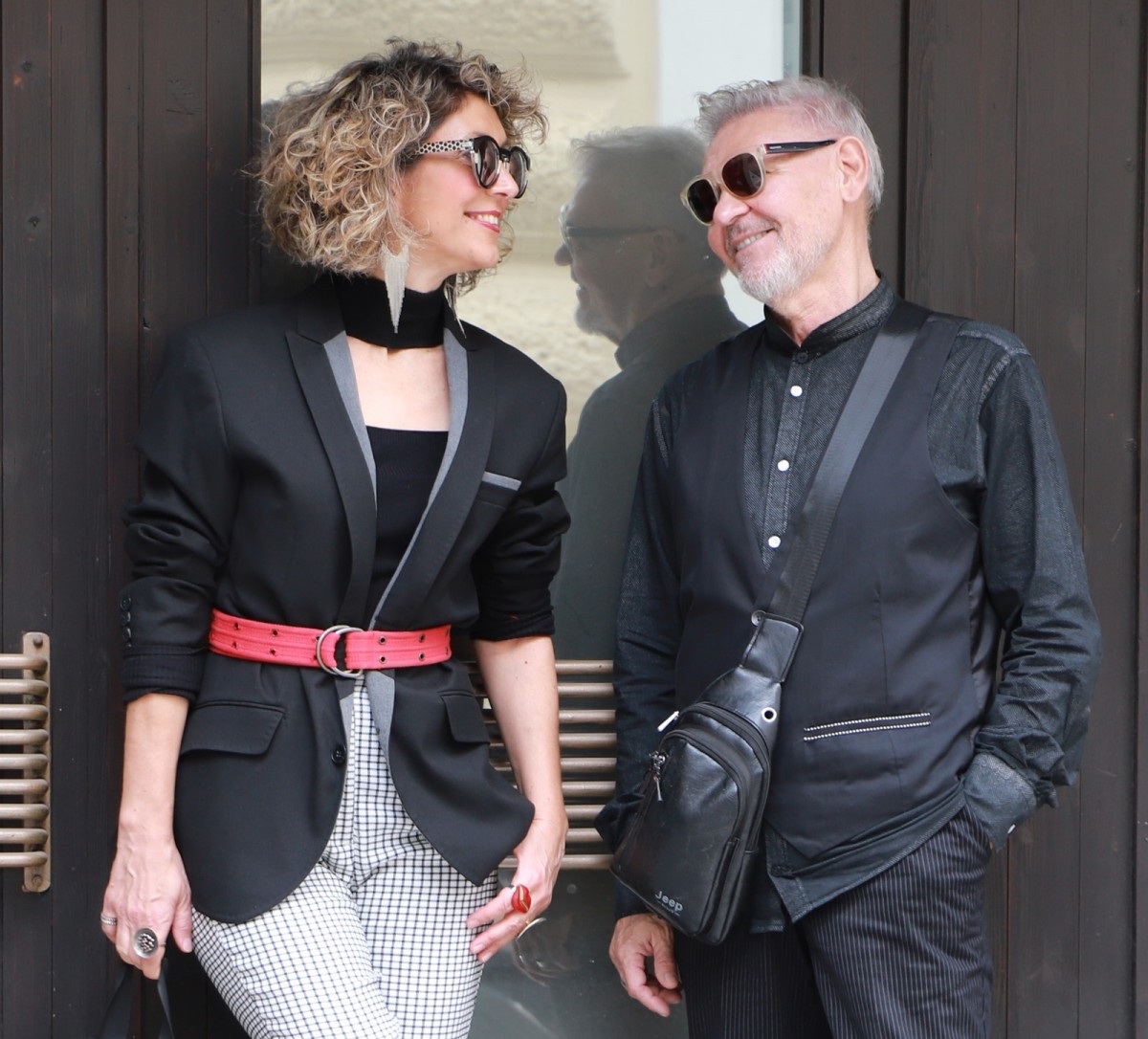 How do you style today a Men Black two-tone Blazer? Come and see the new autumn women style.
They say trends come and go, while style remains. Eventually, for my Autumn outfit 2020, I explored the true meaning of a Men Black two-tone Blazer. Firstly, I saw a return to check patterns as a way to move casualwear. Moreover, my high-rise waist cigarette trouser in a check pattern is less formal with a nostalgic reference for originality and authenticity.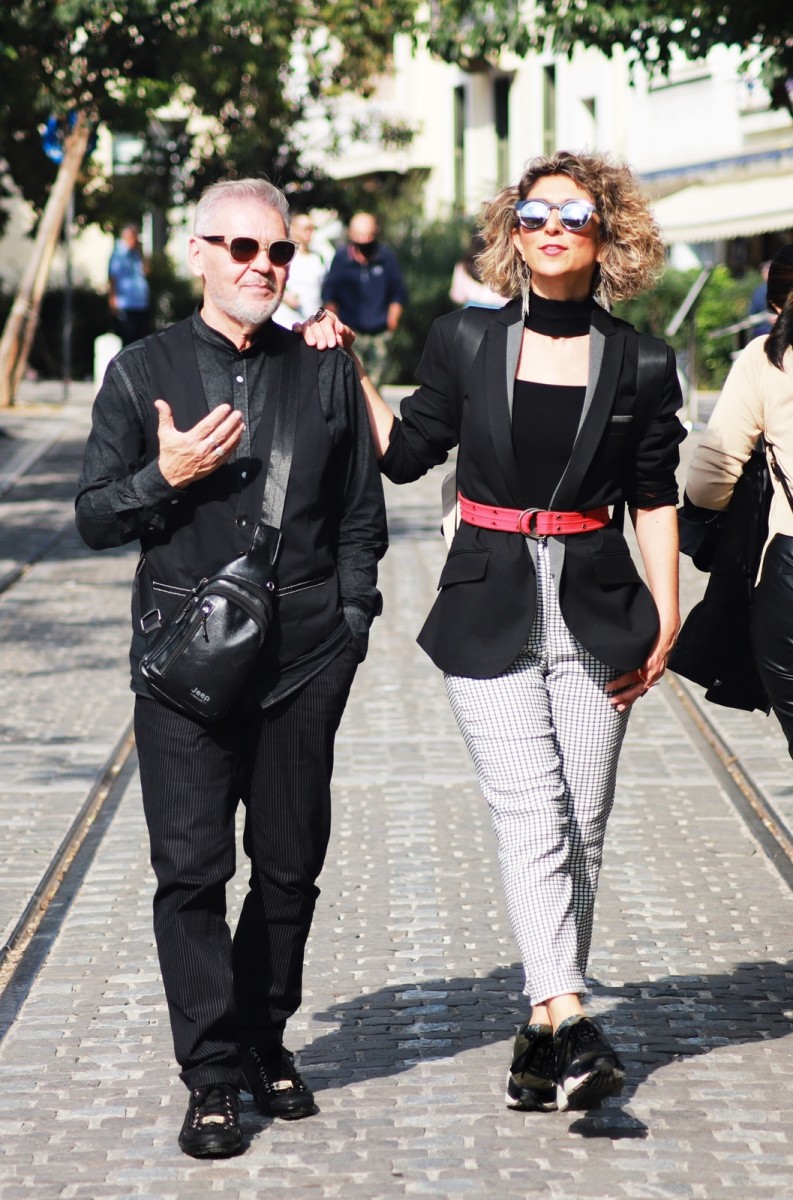 Above all, classic or casual wear, I love to combine classical pieces in black with sneakers in dark green, and metallic stripe shorty socks. Also, there are a lot of accessories to play with sneakers: From the backpack, the silver earrings, the red military belt, and the stylish black sunglasses. Finally, I do know that these black outfits are the good look indeed of your daily way to dress. dare to wear iconic shoes, like sneakers with cute black outfits. Fall styles that you will love to wear as much as I do.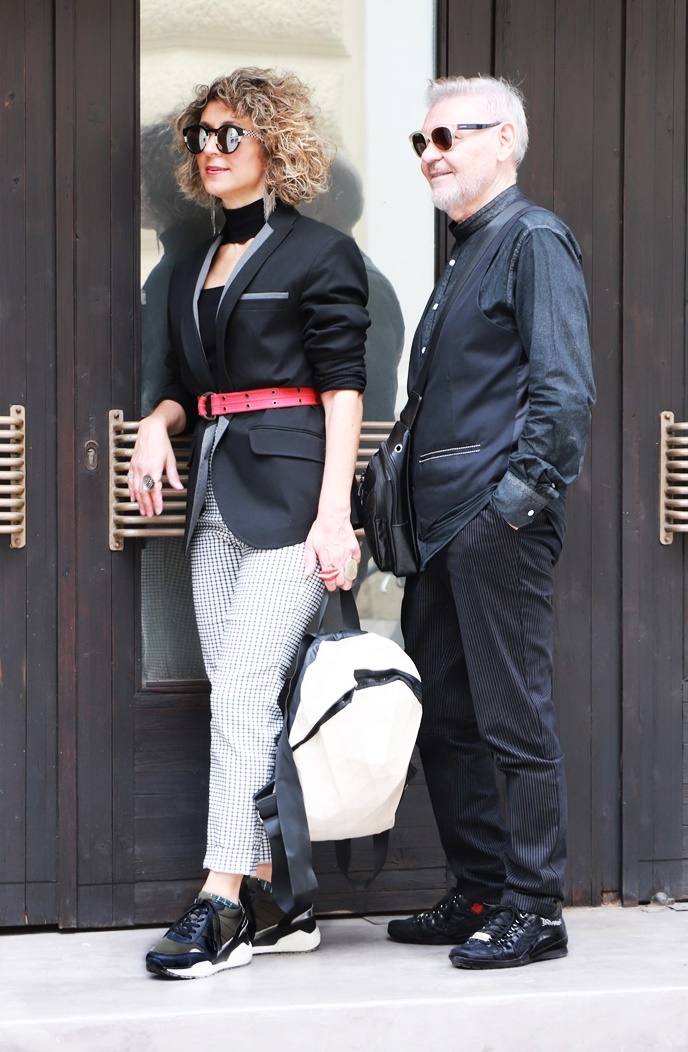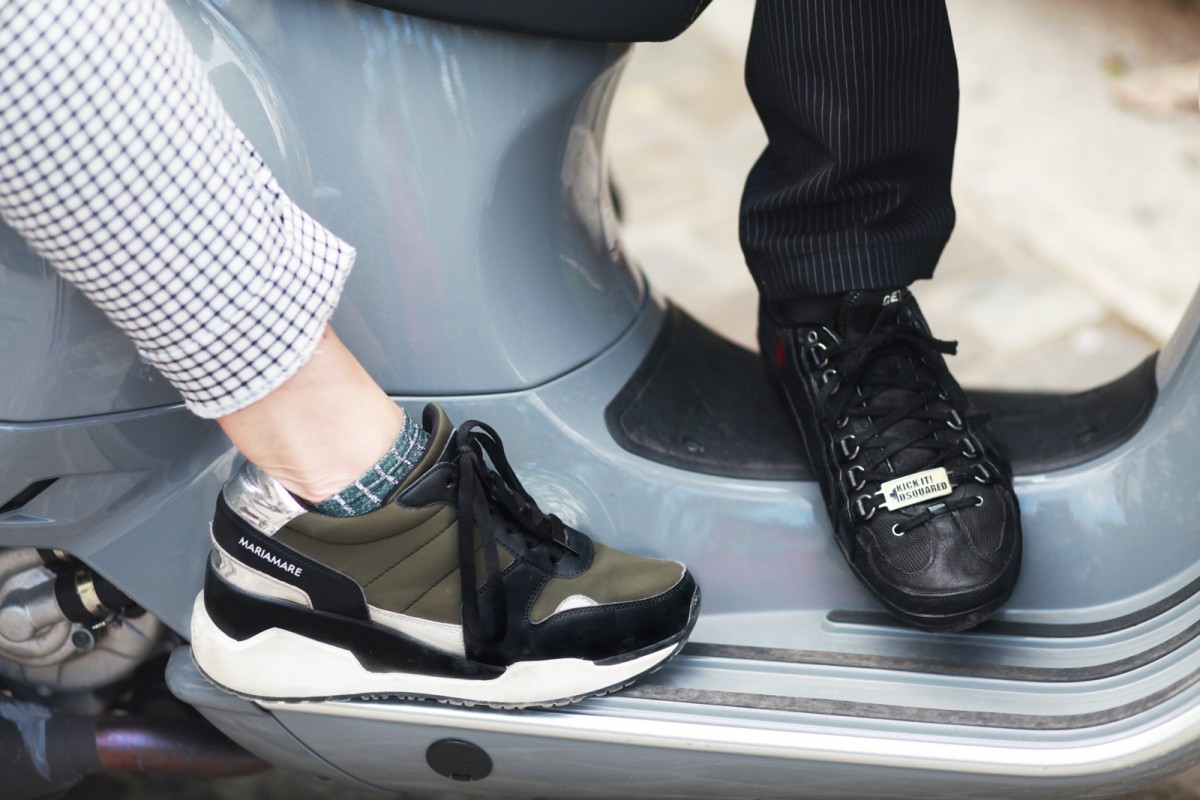 Stop and think now Chelsea boots history: Who invented the Chelsea boots men? Finally, Why is Chelsea boots style so popular today? Discover the coolest shoes ever for your Autumn outfits 2020 immediately.
The Chelsea boot is well known as a fitted, flat ankle boot, with elastic sides instead of laces. In the middle of the 19th century, Queen Victoria of England asked the royal shoemaker J. Sparkes-Hall, to design new shoes without laces, easy to put on and take off. This new boot design became soon very popular also for those who rode horses.
However, the first name of the Chelsea Boot was elastic ankle boots. Thanks to the invention of vulcanized rubber by Charles Goodyear of Springfield in 1844, it became the best solution to be used as a closure for the Chelsea boot.
On the other hand, the name Chelsea boots came in the mid of 1950. It became synonymous with the King's Road when the Fantasie café opened. People who loved art, writers, bohemians, musicians, fashion designers walked in the neighbourhood of Chelsea. These talented people, including the iconic fashion designer Mary Quant, were known to the media as the Chelsea Set.
In sort, The Chelsea boots are born and became synonymous with their fashion style, and lifestyle. The Chelsea Boot became one of the most iconic fashion items to have. from The Rolling Stones to The Beatles, From the Queen of England to Star Wars, from Saint Laurent to Burberry, Chelsea Boots remain until today fashion trending.