Best Trench Coat Street Style you should be wearing right now. Stop and see today the latest street fashion.
It's time to play, to wear trench coat street style differently. However, I believe that personal fashion statements will add to this season's feeling of street style fashion and playfulness. Firstly, fabric design becomes a notebook on which we can play with shapes, painting, and original patterns. On the other hand, wearing a modern trench coat will add a contemporary, self-confident fashion style. Surprise yourself now. Discover the latest trench coat fashion by Think-Feel-Discover.com Collection during the Helsinki Fashion Week 2022.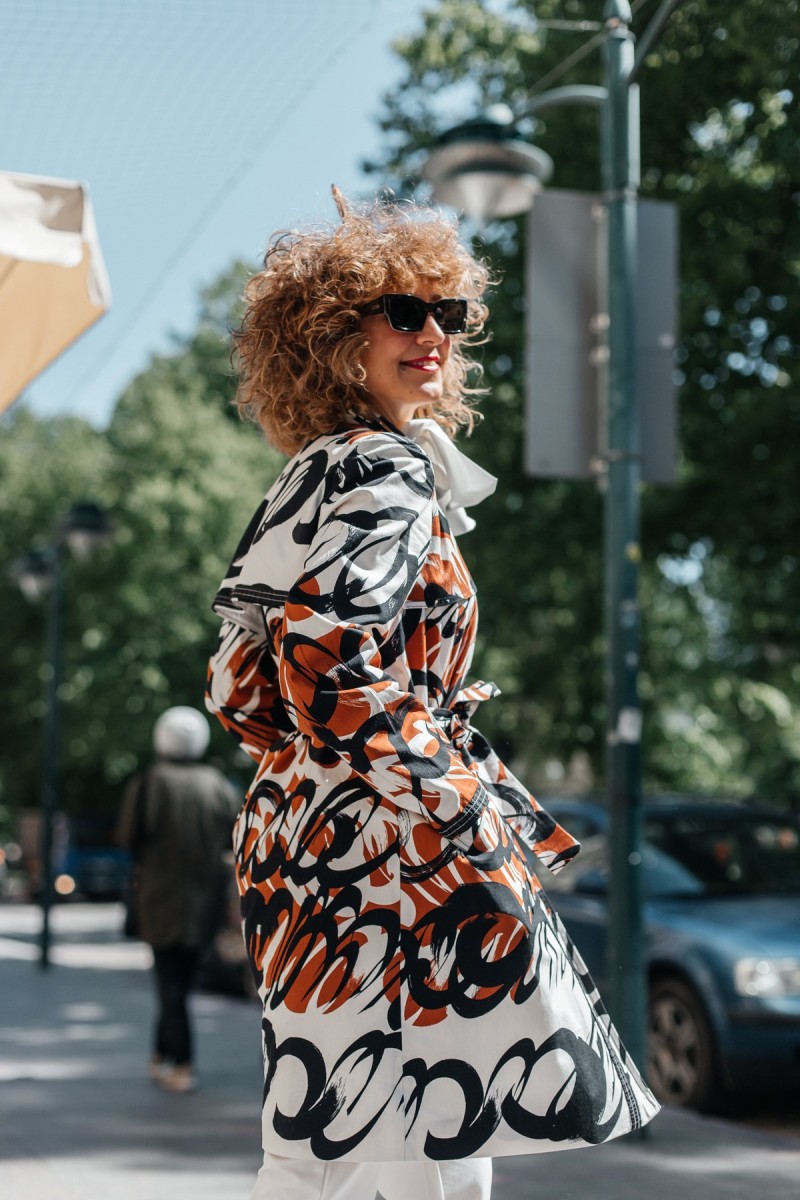 ♦Photo credits: Instagram @ maria.knushevitskaya
What is the best street style today? Still, the newest stylish trench coat, stop and see now.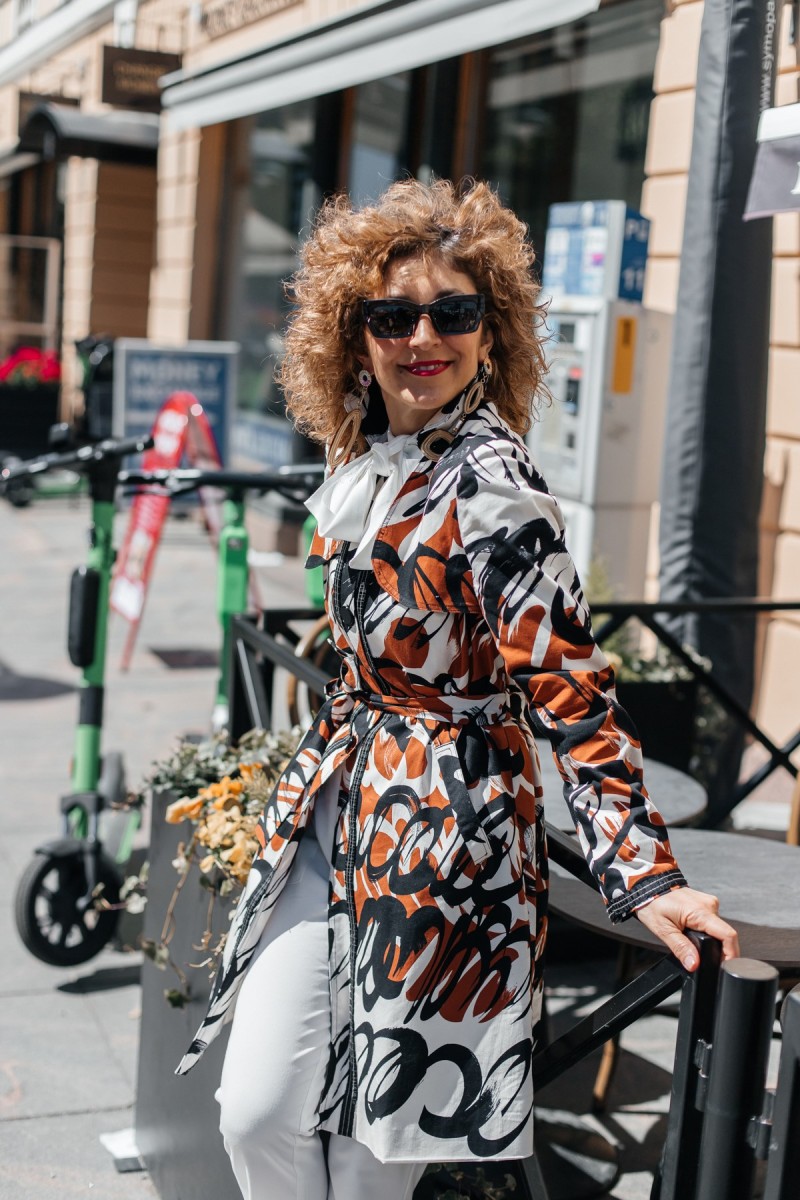 For Fashion Week Street Style 2022, I have created a new concept for presenting Street Style Fashion trends. I challenged my imagination as a Fashion Stylist, blogger & designer for the beauty of fabrics and prints. Meanwhile, after attending Helsinki Fashion Week last June, I have chosen to have fun, be stylish, and stay creative. Not a fashion season has passed without the trench putting in an appearance, and the most recent shows were no exception. So, what are you waiting for it? It is time to dig out your best outfit with a Think-Feel-Discover.com trench coat.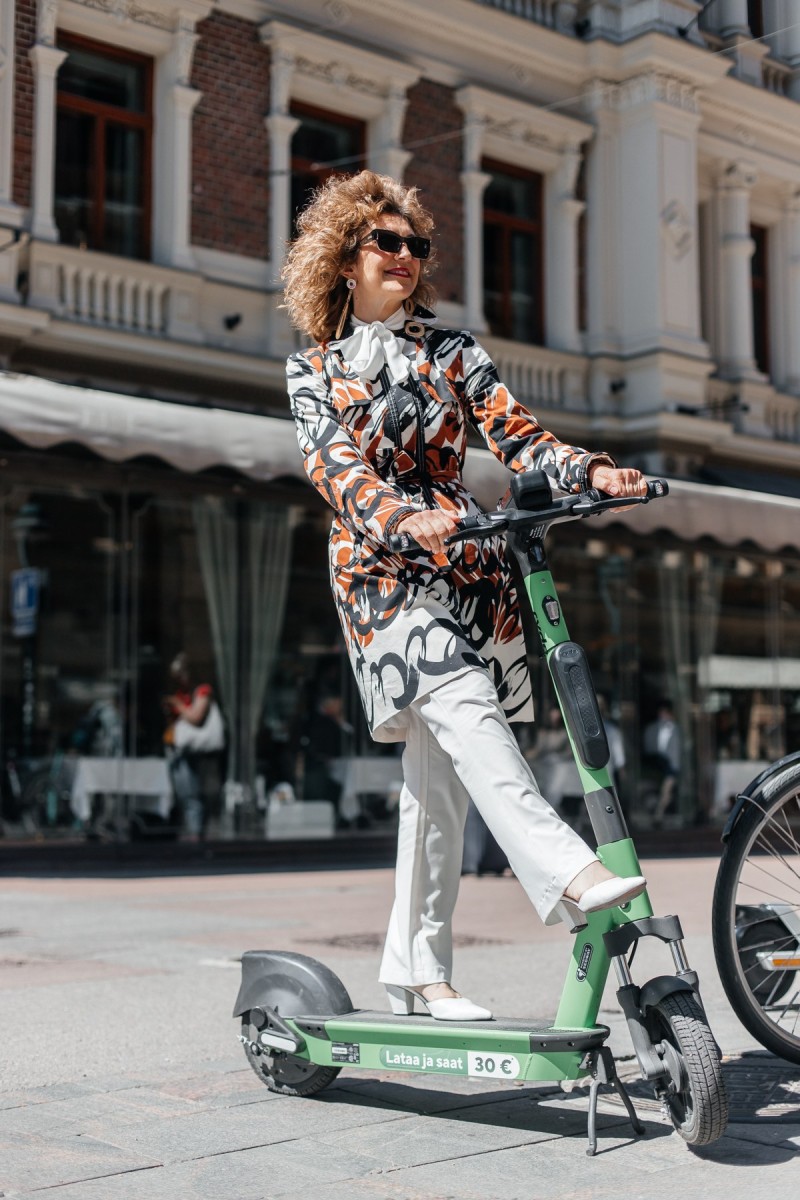 ♦Abstract Printed Trench Coat designed by Chrysanthi Kosmatou, Think-Feel-Discover.com 2022 Collection.
Why would always a fashion trench coat be the perfect high-street style today? Discover the latest reason to wear it.
Versatile, seasonless, and inclusive, I loved to design a modern trenchcoat. Above all, I started to think about a durable, adaptable-to-existing wardrobes trench coat look. The new Think-Feel-Discover.com classic trench coat is an explosion of glamour. Likewise, It is about a modern classic in a bold colour statement.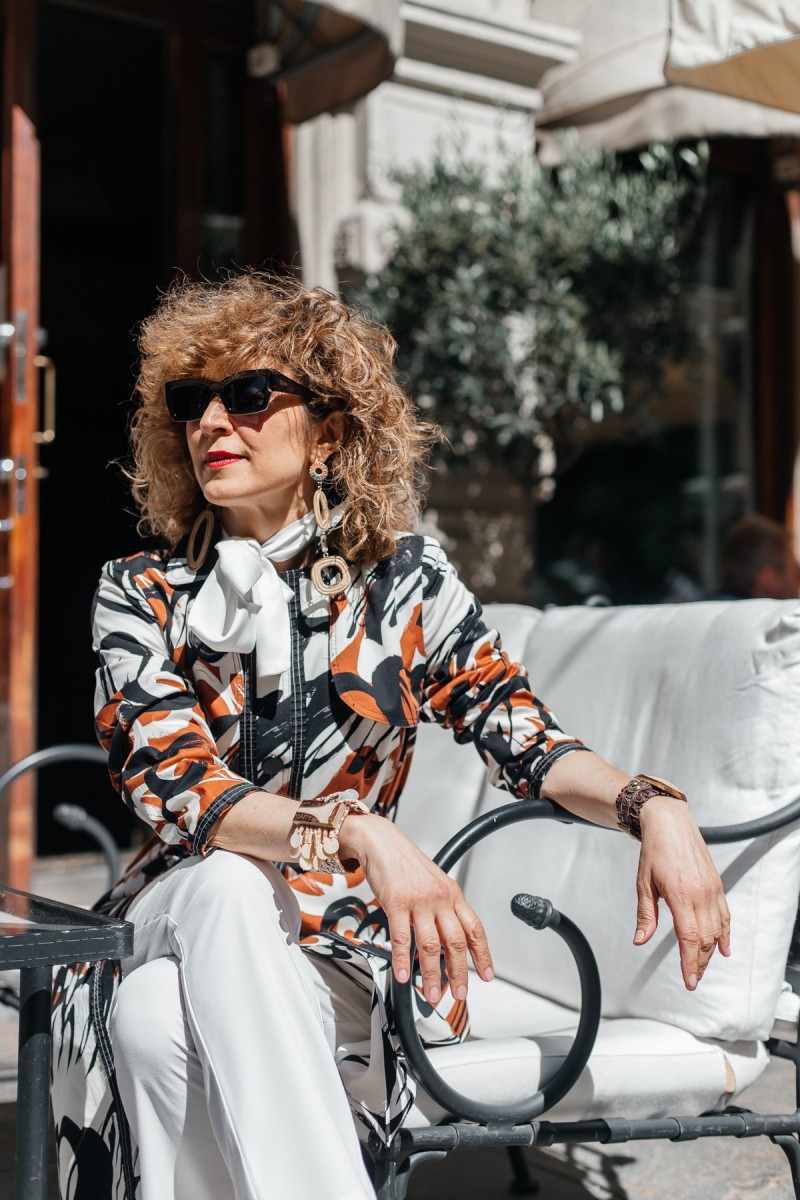 Secondly, It is bright with enough glamour to make it sexy. In short, A must-have piece for your wardrobe. Still, think now: whether you wear it with boyfriend jeans and white trainers or layer it atop a T-shirt and blazer, the Think-Feel-Discover.com trench has the magical ability to make every outfit feel a million times more stylish.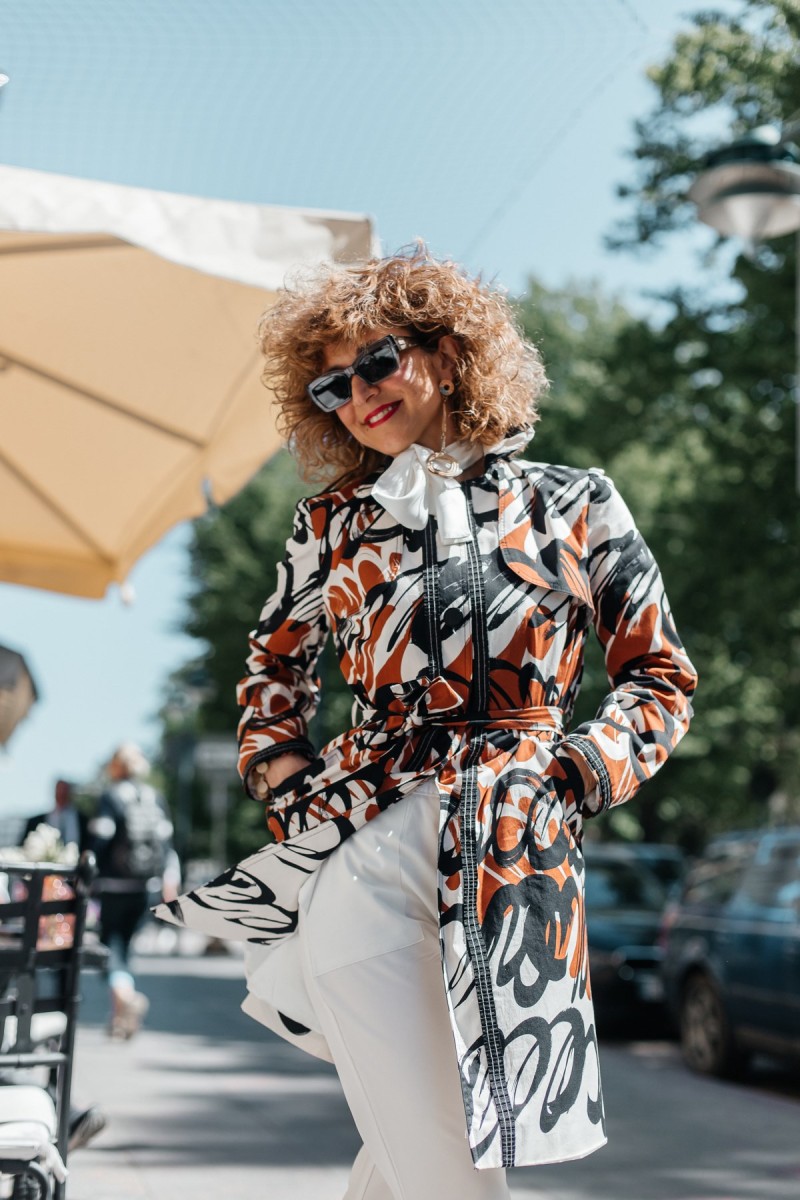 Which is again the inspiration behind the history of the Classic Trench Coat? Let's start immediately by creating the perfect street look.
Today, it's not about an outfit with the Think-Feel-Discover.com trench coat. Focusing on the history of this iconic item, I explored an all-time favourite garment. In the same vein, the aim is to find hidden qualities of the classic trench coat. Most importantly, the trench coat is famous for wide lapels, double-breasted silhouettes, belts, and military details like epaulettes.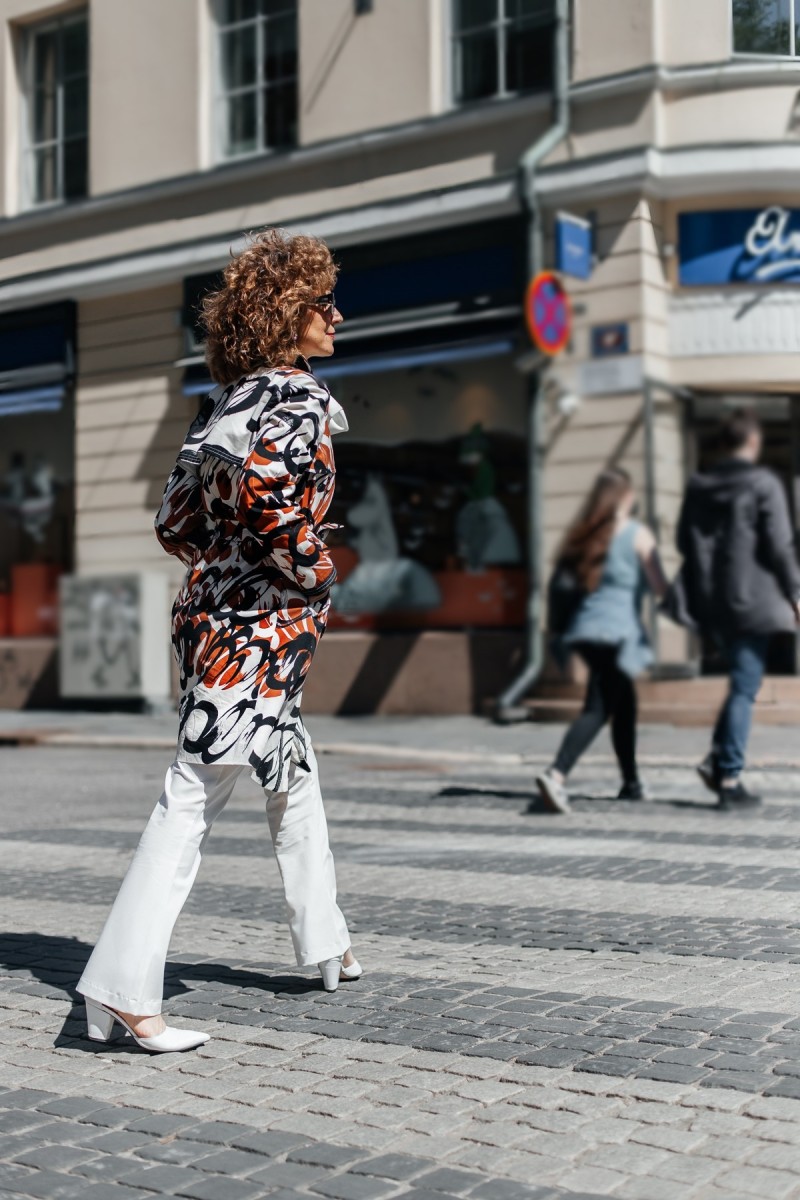 In the early 19th century, Charles Macintosh created trench coats from rubberised cotton for the British military. Today, we know as "macs" that revolutionary were waterproof. Both Burberry and Aquascutum are still best-known for their stylish trench coats. On the other hand, the classic trench coat style seems simple, but the beauty lies in the careful mixture of all aspects. So clothing is an investment. To sum up, it has to last. That makes the women's trench coat timeless.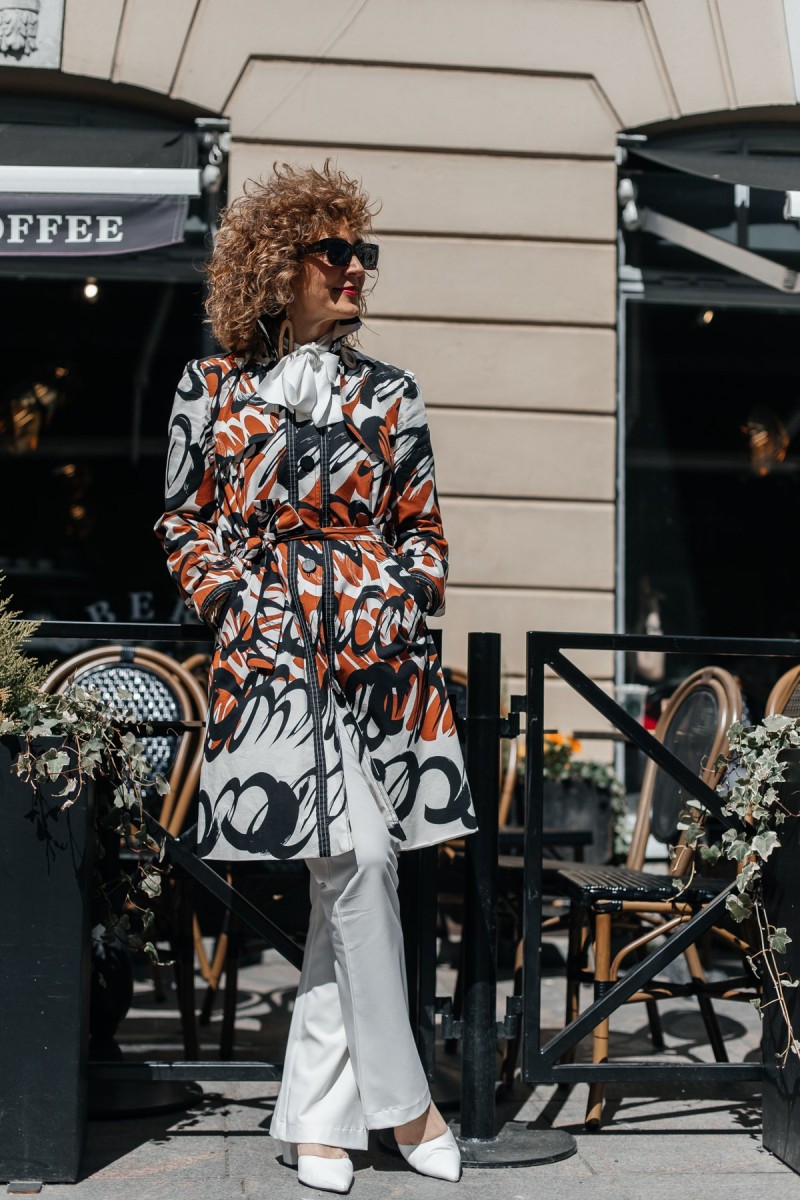 Yet, find six reasons you should wear the hottest Think-Feel-Discover.com Trench Coat right now.
Trench coats have proved their worth over decades. Now, for the upcoming London Fashion Week Street Style 2022 in September, I created a classic gabardine that will become a favourite item in your wardrobe. Is now the time for explosive optimism, confidence, high-energy prints, and free-spirited design details?