Share this
♦3)Be ready for the beach immediately today: Always, Blue and red will inspire you in a minute.
My inspiration for this summer outfit comes from the symphony in blue. Splashes of indigo blue jean flirt with passionate red. Naousa in Paros retains the authentic flair and unparalleled natural charm. However, there is no better place to start my day than the morning light in Paros Greece with the view of infinity blue by the sea. Refreshing, enjoying the colour mixture in a playful printed t-shirt, jeans, a colourful bamboo bag, and red shoes. Pair it with an airy, transparent red short jacket and feel ready to wear the irresistible summer style. A mixture of brights, full of life that embrace the time I spent in Paros Naousa.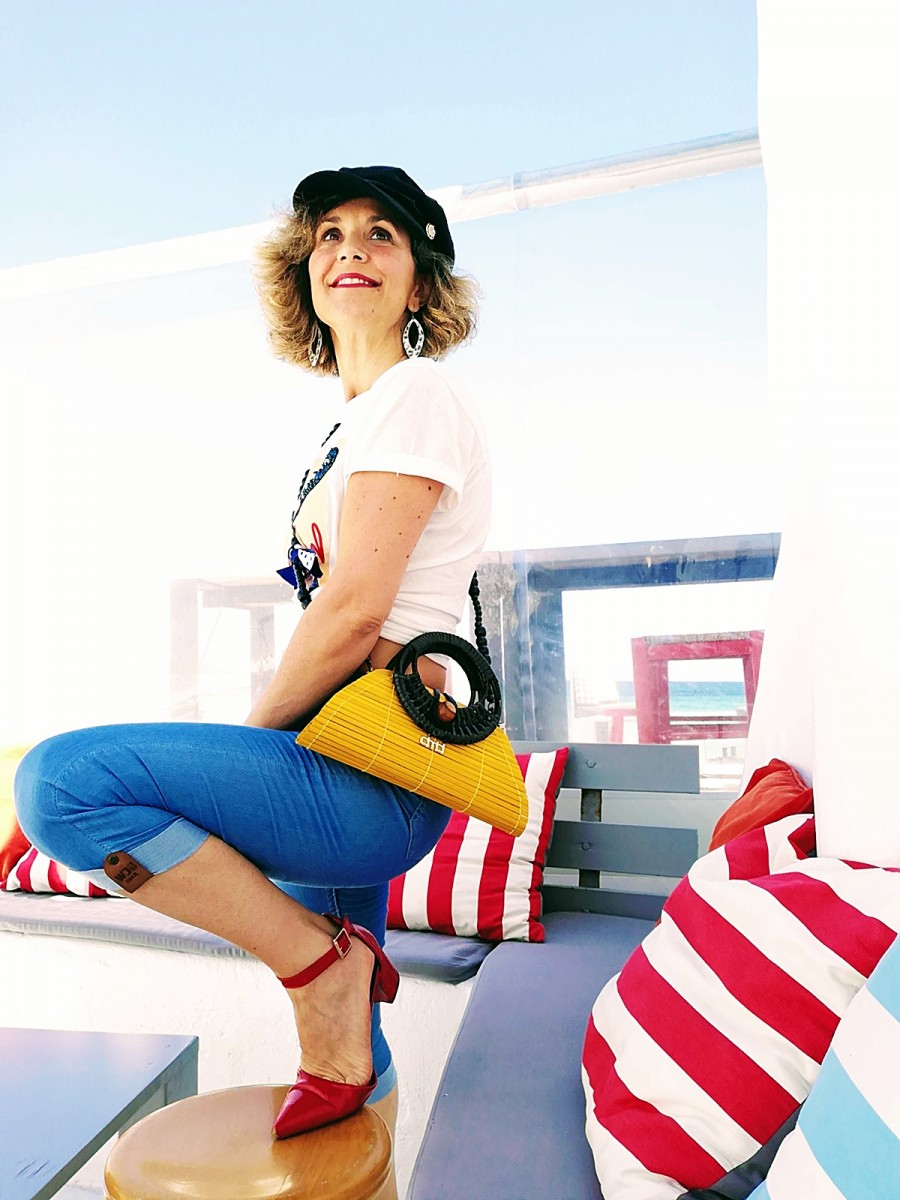 Bamboo bag in yellow by @bmb_bags_
Jeans and T-shirt by @lasadifashion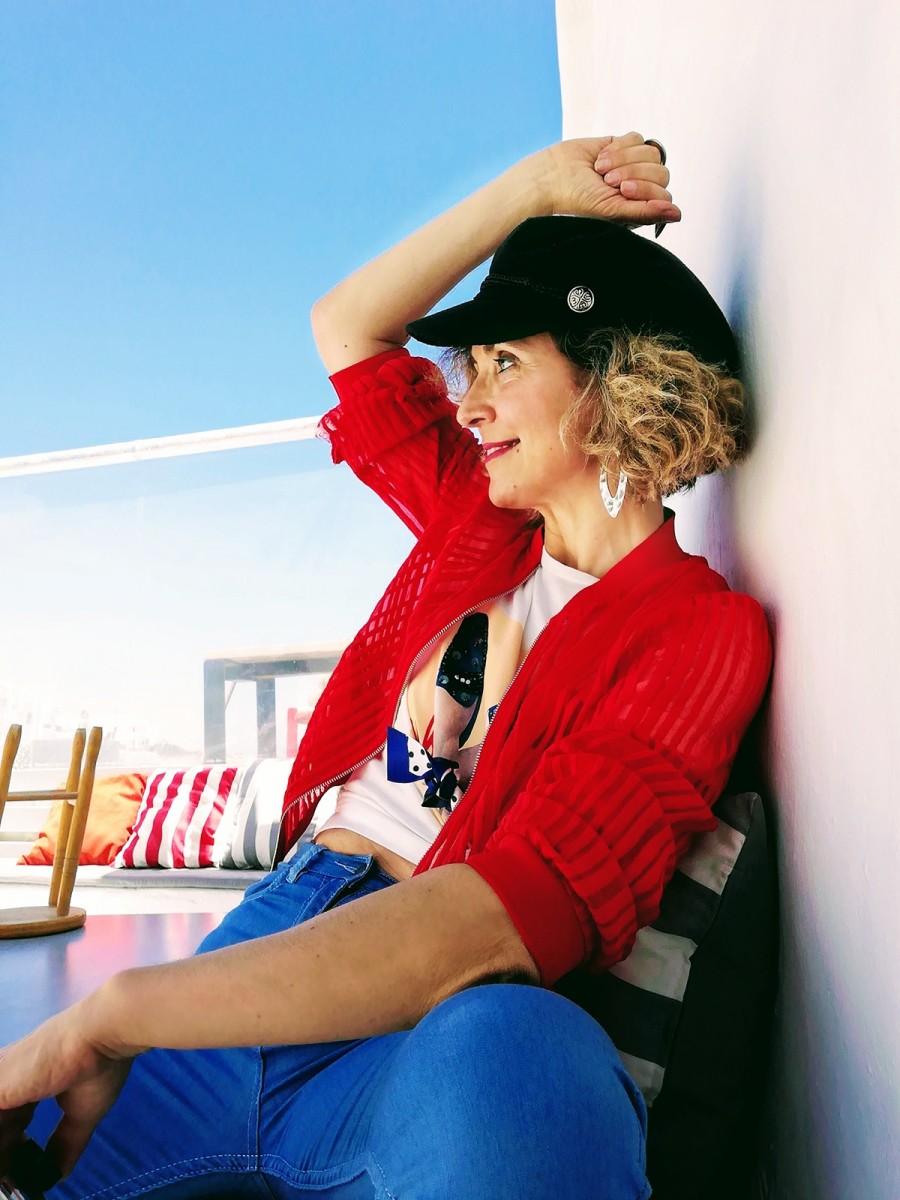 All of a sudden, my two days in Paros Greece became a taste of August. Already, a sweet, delicious taste with an extra hint of summer. A Cyclades island in the infinity which appears serene. However, Old tin cans as flowerpots, windows in deep blue, I undoubtedly fell in love with the power of colours. It makes me a believer in beauty, in something higher, almost superior. Wherever you choose to stay, to eat, to have your coffee, you will fall into dishes made with love, care, and the purest of ingredients the island has to offer. In other words, I do know that I come back, and I will find myself sticking to that promise.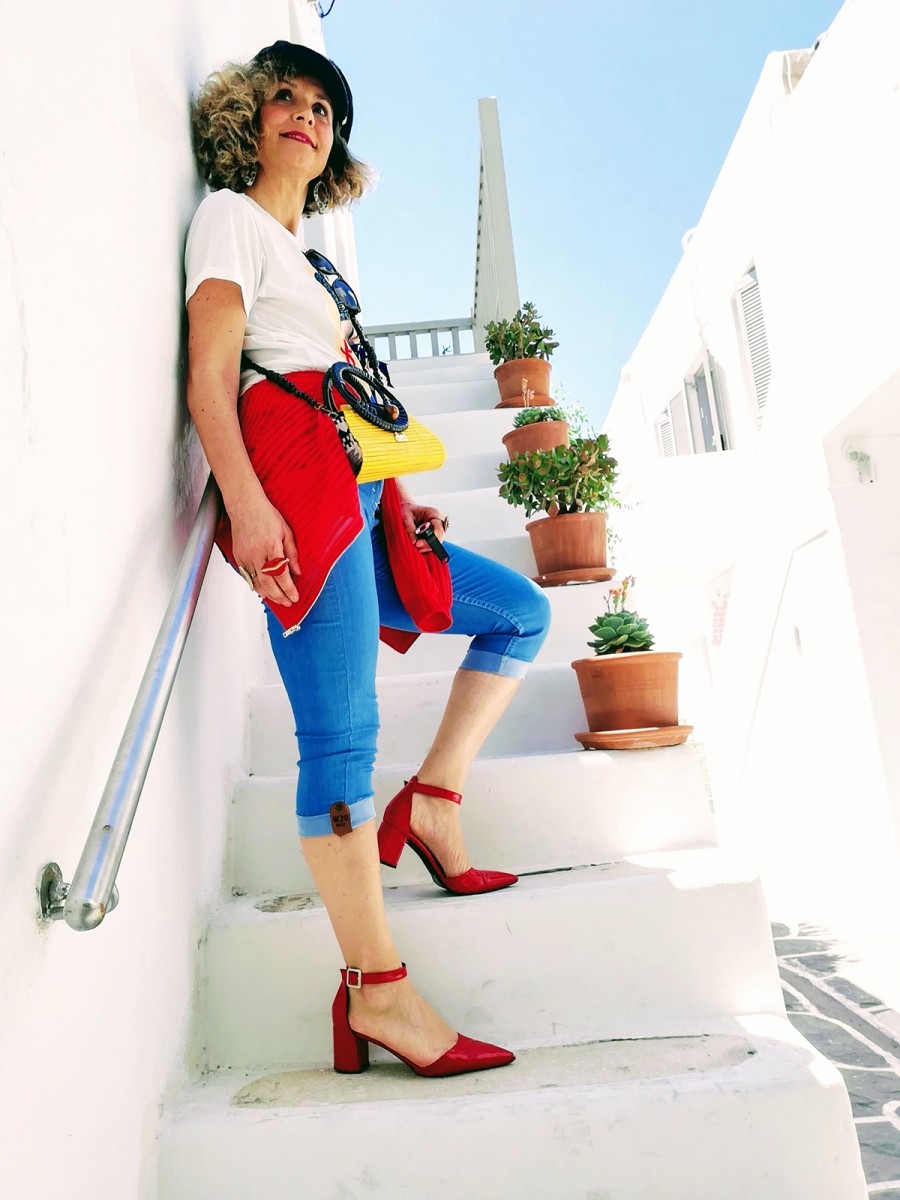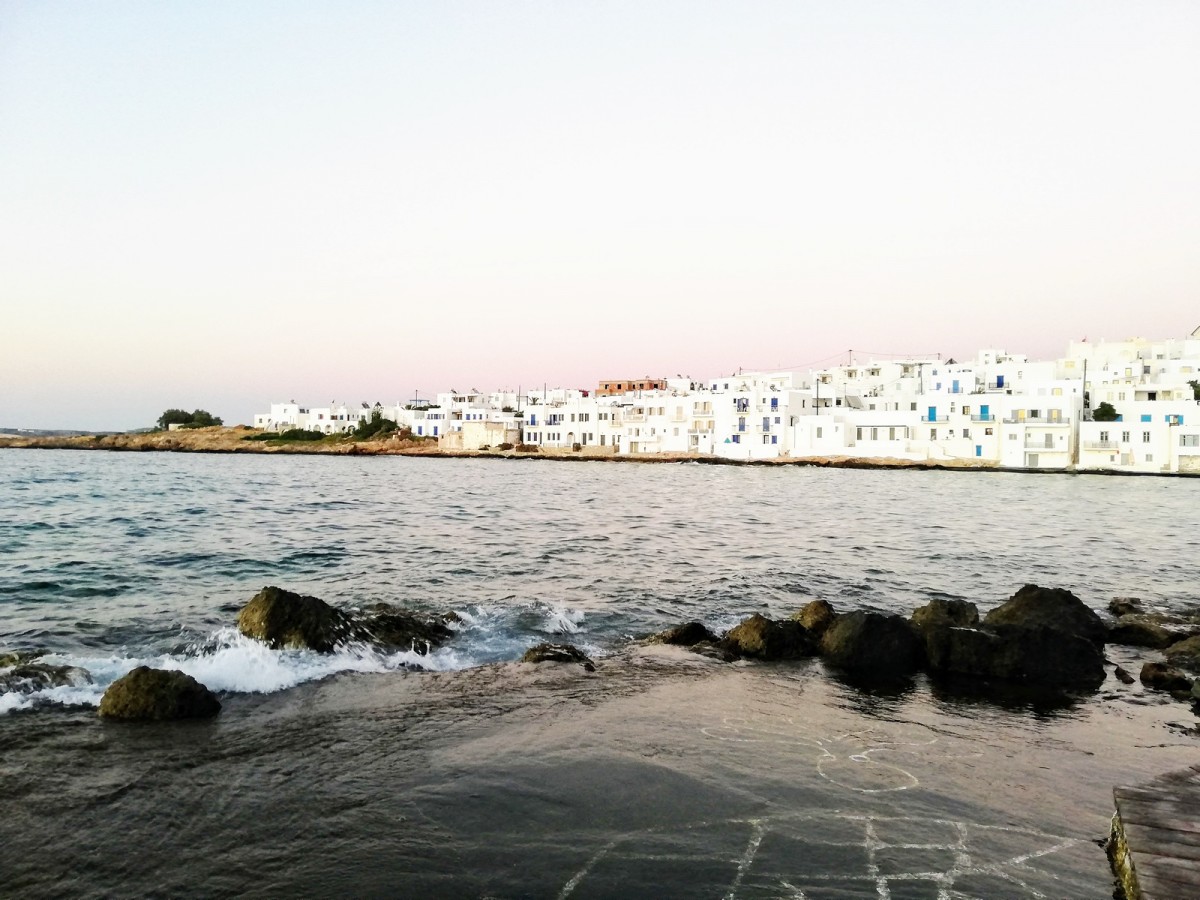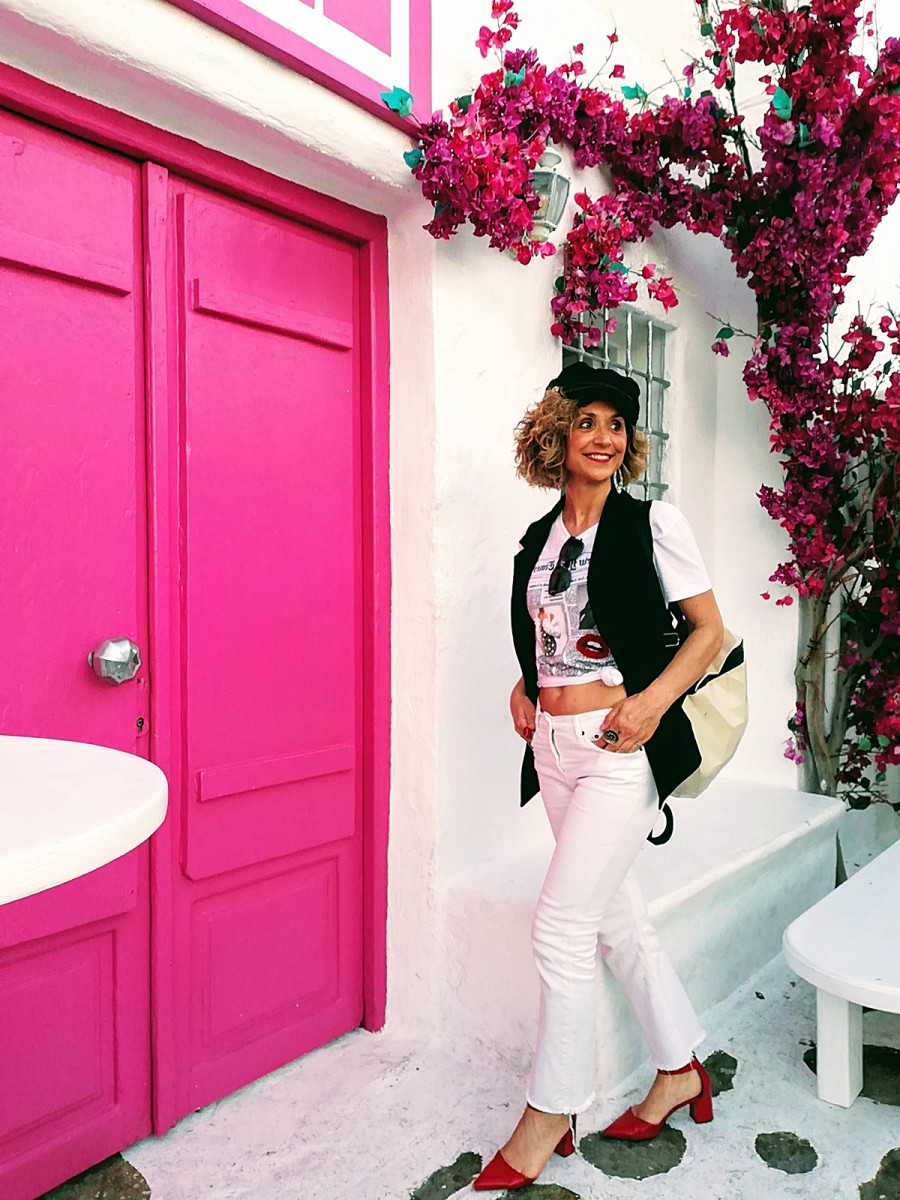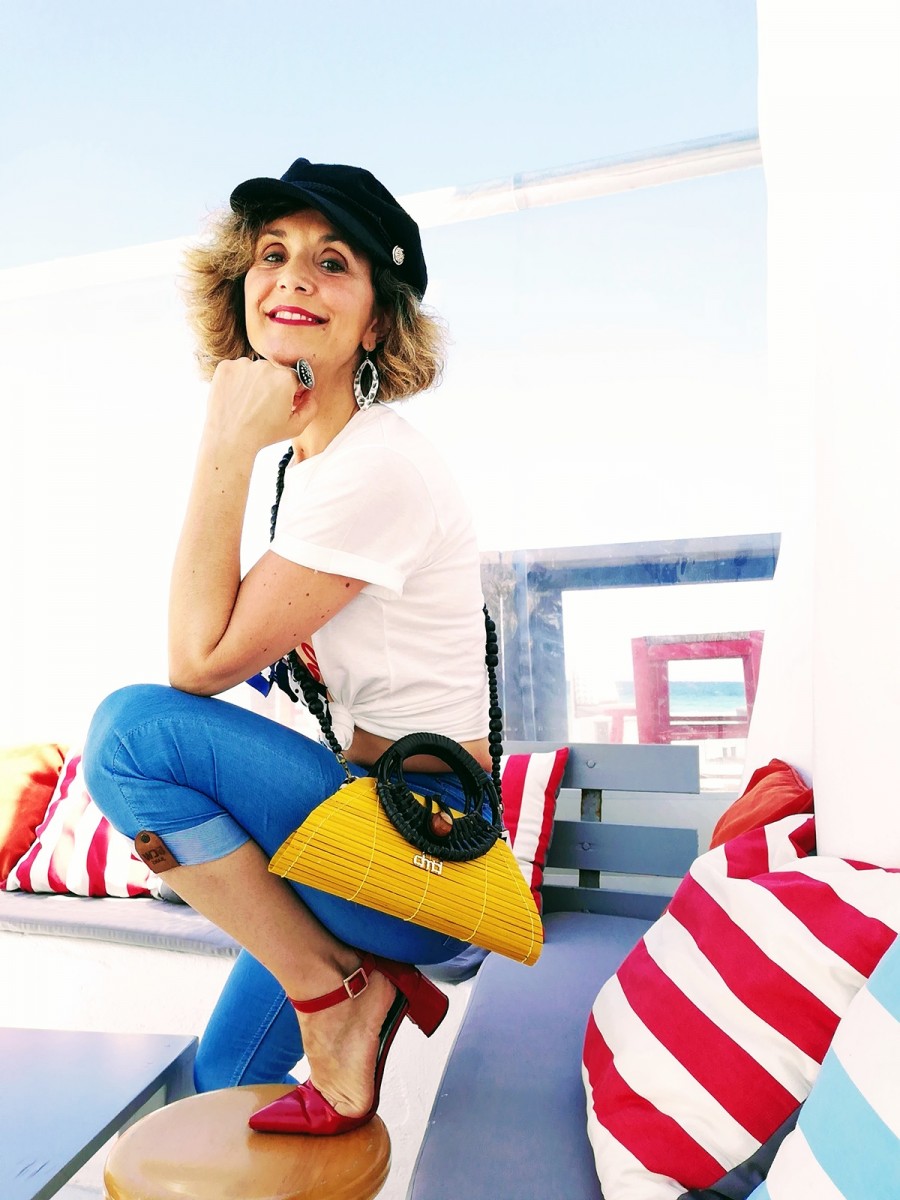 Best Summer Outfit Ideas: 3 looks now from Naousa Paros you'll always love to wear.
♦Styling & photo rights by Chrysanthi Kosmatou, Think-Feel-discover.com
♦Silk scarf and Knitted tie by 
@mouhtaridis
♦Jacket in yellow and checked trouser by 
@lasadifashion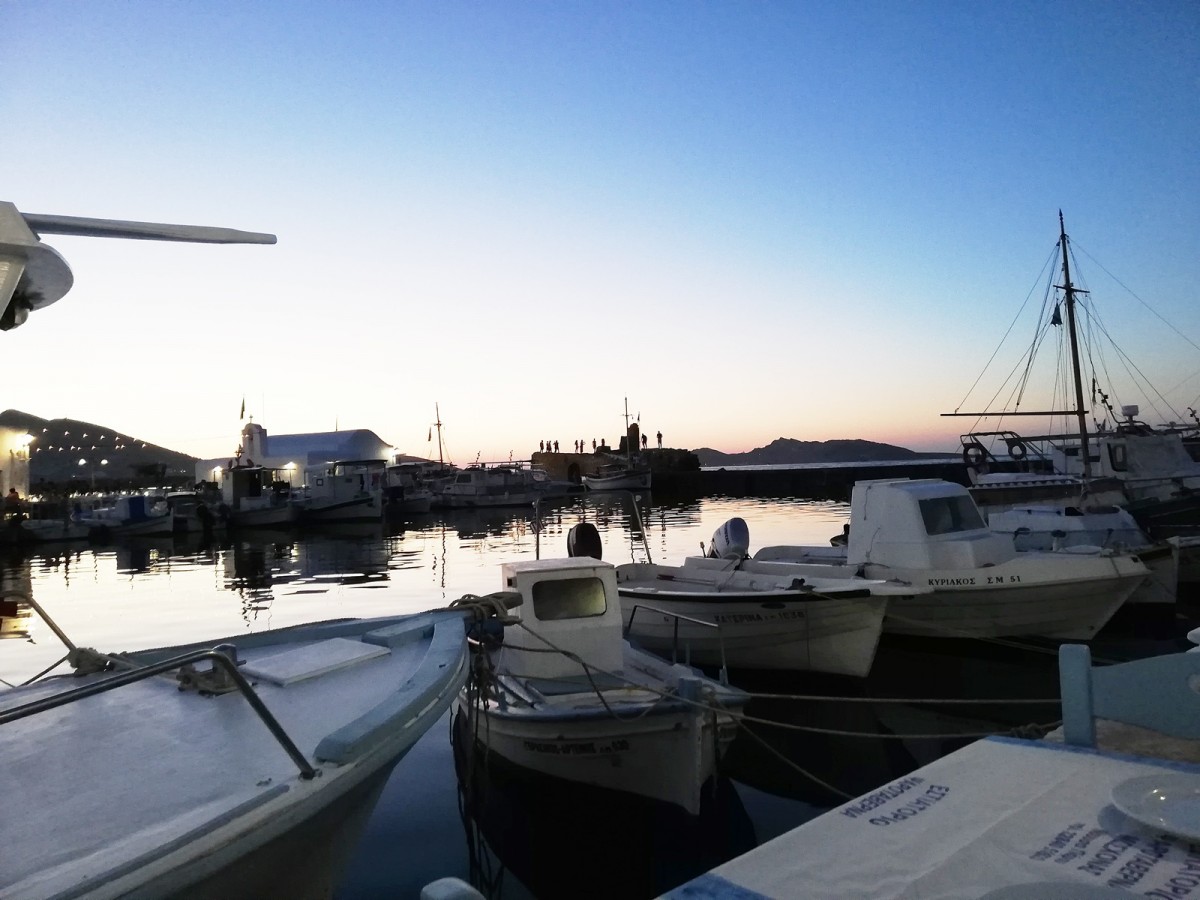 Best Summer Outfit Ideas: 3 looks now from Naousa Paros you'll always love to wear.
Copyright © Think-Feel-Discover 2020.
By Chrysanthi Kosmatou Wednesday, August 18, 2020.