Share this
3)Wear gold Statement Cuff Bracelets that compliment your outfit.
Dress up your casual outfit with a remarkable statement cuff bracelet. This wide Gold Cuff Bracelet in fine synthetic leather will make your look to be exceptional during London Fashion Week. However, wear now this timeless piece. I love the idea of seashell beads with fine dark brown synthetic leather and gold metal. Above all, it looks elegant, stylish, sophisticated, and modern.
A Statement wide Cuff Bracelet looks stunning in your all-day-long way to dress for the best London Street Style. It is a timeless piece that will embellish any outfit. Just wear it now!

♦Statement gold cuff bracelet, limited edition jewelry collection by Think-Feel-Discover.com/ SHOP now at StatementJewelryLove
4) Choose your wisely Boho Statement Earrings.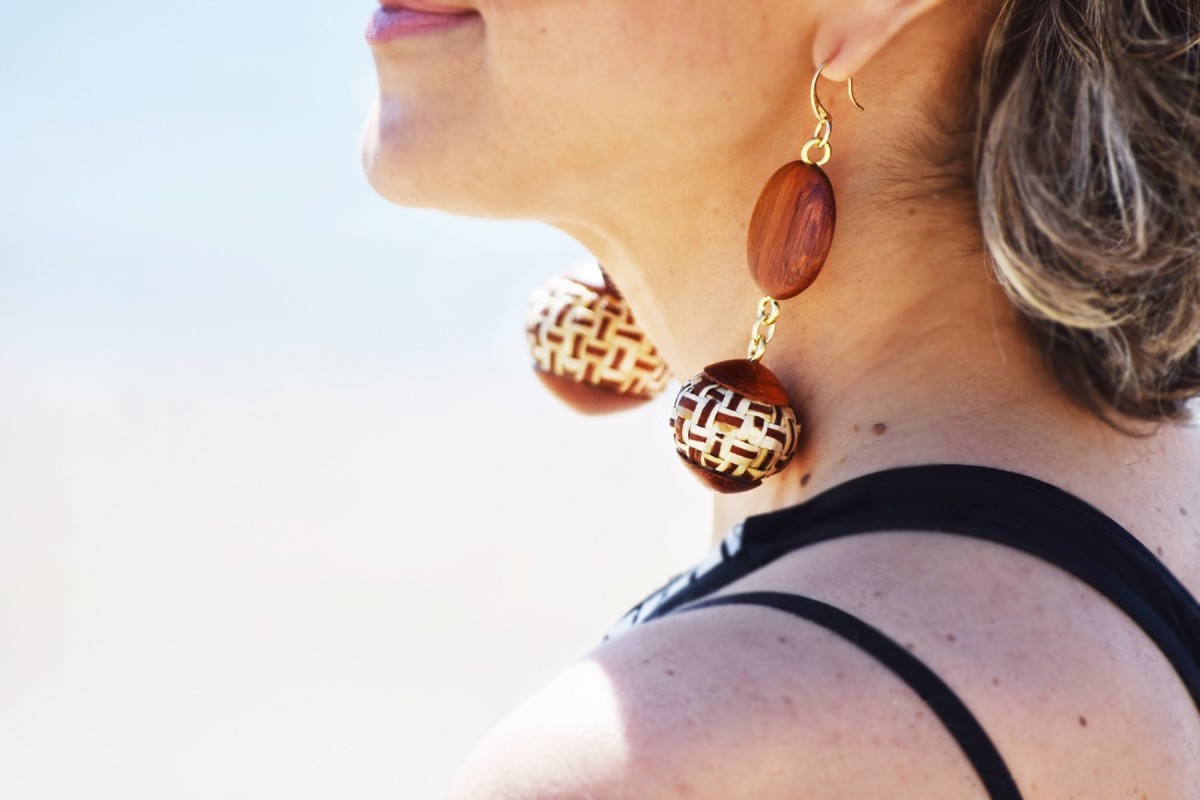 Natural wooden bamboo rice balls, these Statement earrings will be the hottest bohemian earrings for your boho-chic street style fashion. In Brown of the sand, consider yourself covered for London Fashion Week street style.
On the other hand, these elegant hoops are easy to wear with any outfit as they are not too small or too big. The best accessory to wear with a simple evening dress than this pair of unique dangle earrings.
However, Statement boho earrings are great with boho-chic dresses, but this pair of wooden bamboo rice balls earrings makes your outfit look much more feminine and sophisticated.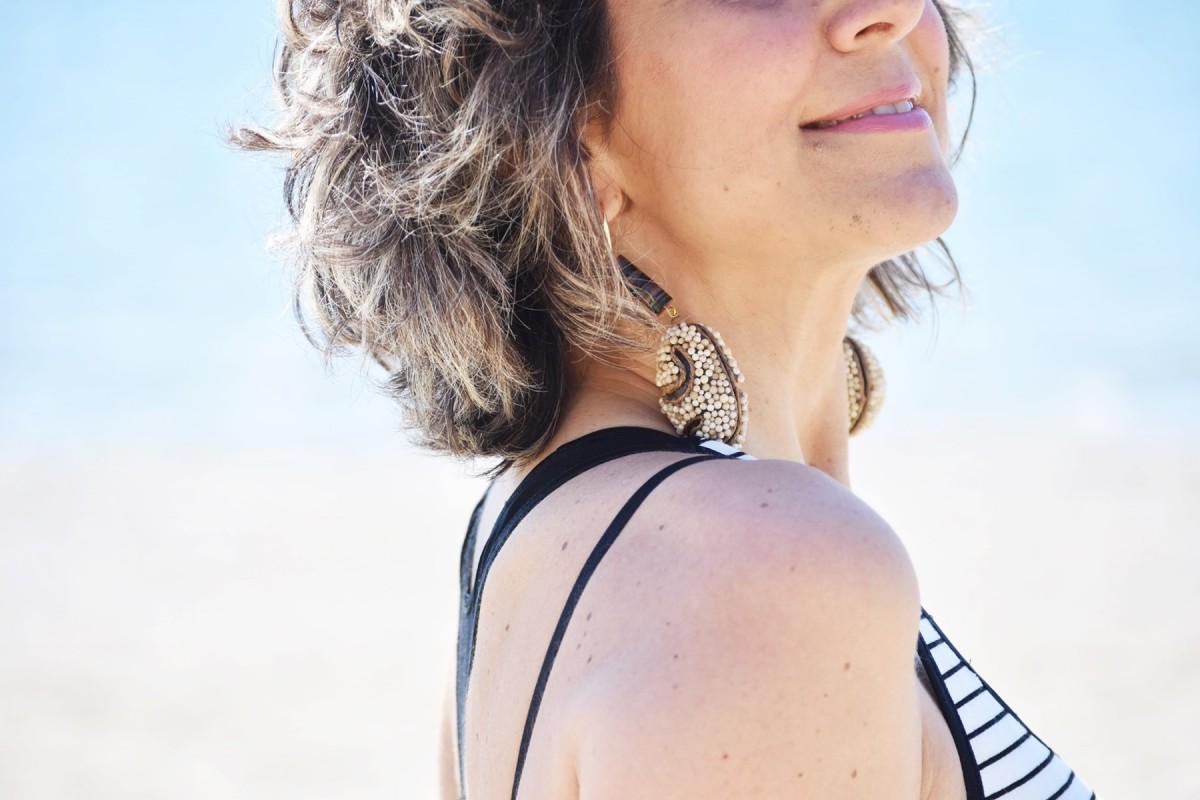 5) Long statement earrings deserve your attention.
The Statement Wooden Earrings You'll Be Excited to Wear. These geometric statements hoop earrings will capture your attention, and you are about to fell in love with them. Firstly, It is not just about a trend. It is about very light, handcrafted statement earrings inspired by African Jewellery.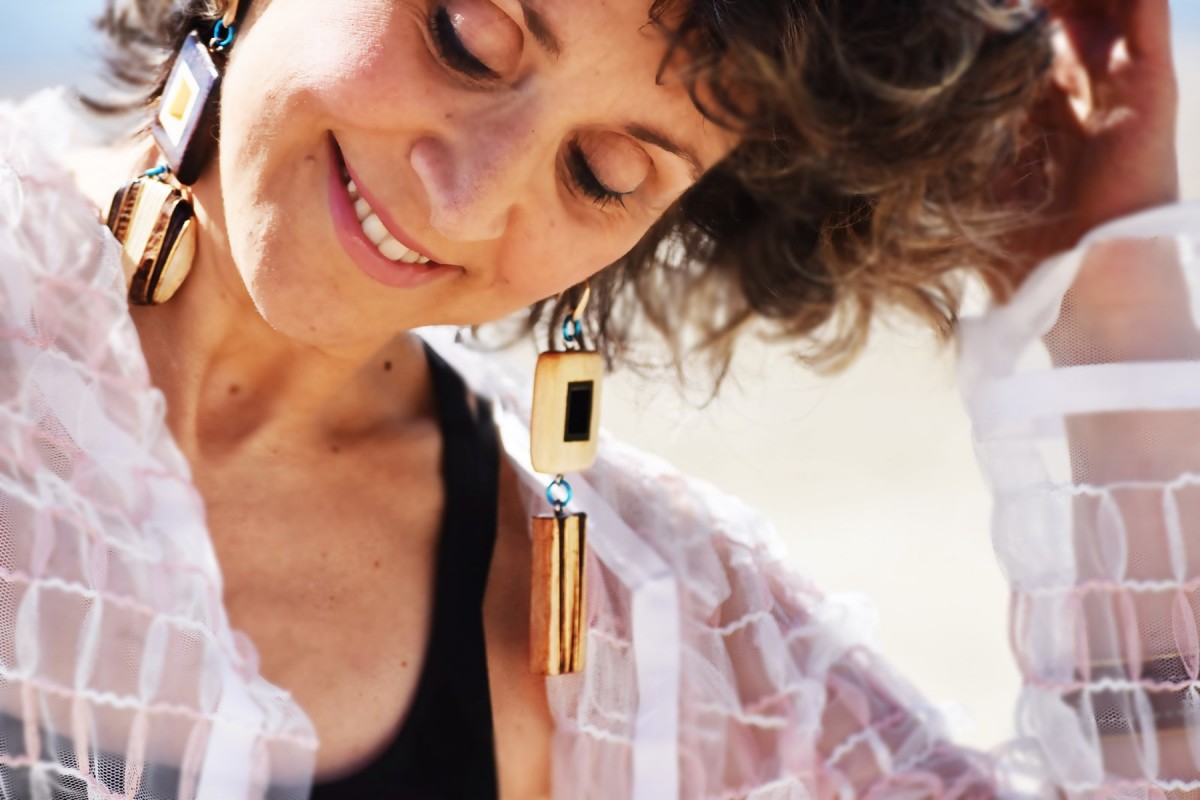 A creative mixture of geometrical shapes to provide the beauty of big statement boho earrings. Secondly, These long earrings are very lightweight. That is to say, despite their size, they won't pull your earlobes down. The jewelry trend that will be huge in 2021 is Geometric unique wooden earrings. In short, they deserve your attention.
In short, be ready to wear them now. Feel unique, and be you during London Fashion Week. That is the best choice to invest in your London Street style.
♦Statement Boho Earrings, limited edition jewelry collection by Think-Feel-Discover.com / ♦SHOP now at StatementJewelryLove
6) Discover now StatementJewelryLove at Etsy.com, Bold Expressions for Fashion Jewelry Enthusiasts during London Fashion Week 17-21 September 2021.
Statement jewelry inspires me. Moreover, as a Fashion Stylist and Blogger at London Fashion Week, I love to discover new fashion jewelry trend ideas in color, design, material, and fabric choice.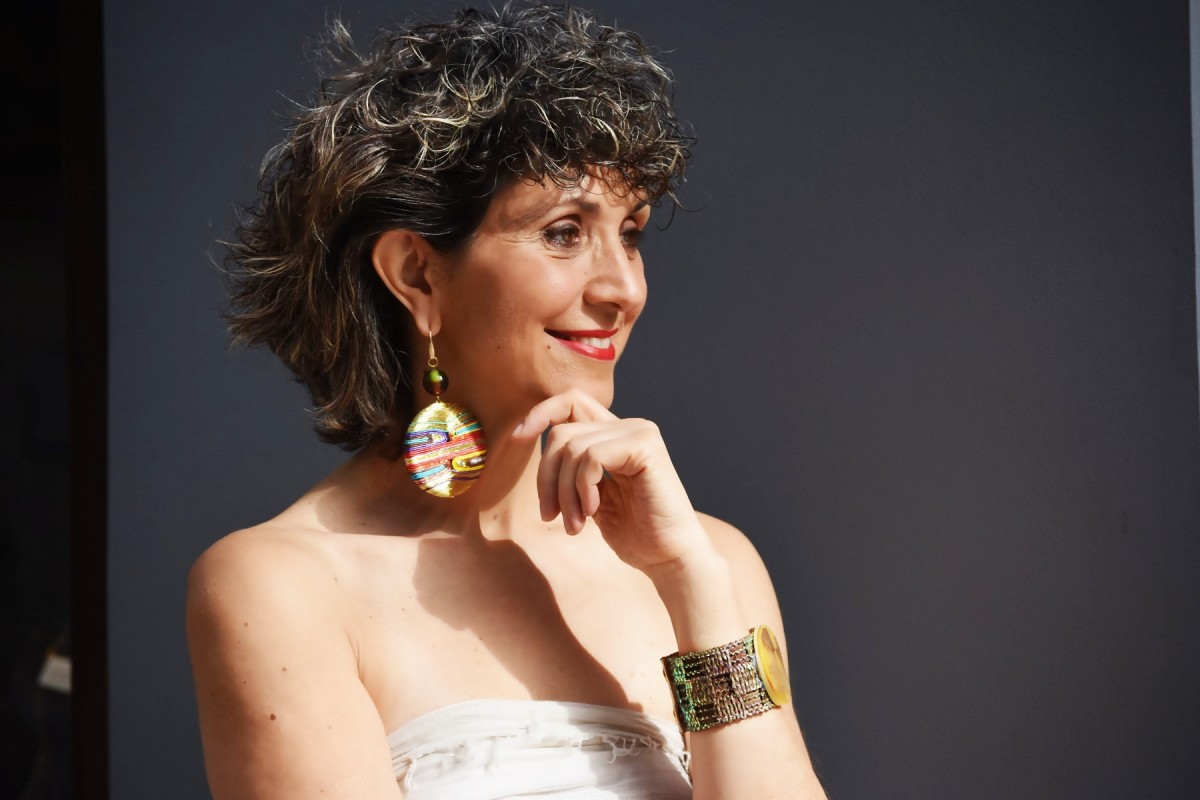 The idea to create my Etsy shop Statement Jewelry Love was born through my collaboration with brands that are pioneering change in the way to approach design. For me, creativity and innovation are the keys. It's these influences that fuel my draft research, through creative thinking, to the finished Statement Jewelry piece.

It is about a limited edition of unique statement jewelry to make you stand out from the crowd. I believe that Fashion Jewelry trends have to do with the expression of personality and individuality of handmade. Statement Jewelry Love is my new aesthetic for bold expressions of London Street Style Fashion. Let's take the challenge to discover loud fashionable accessories for everyday life.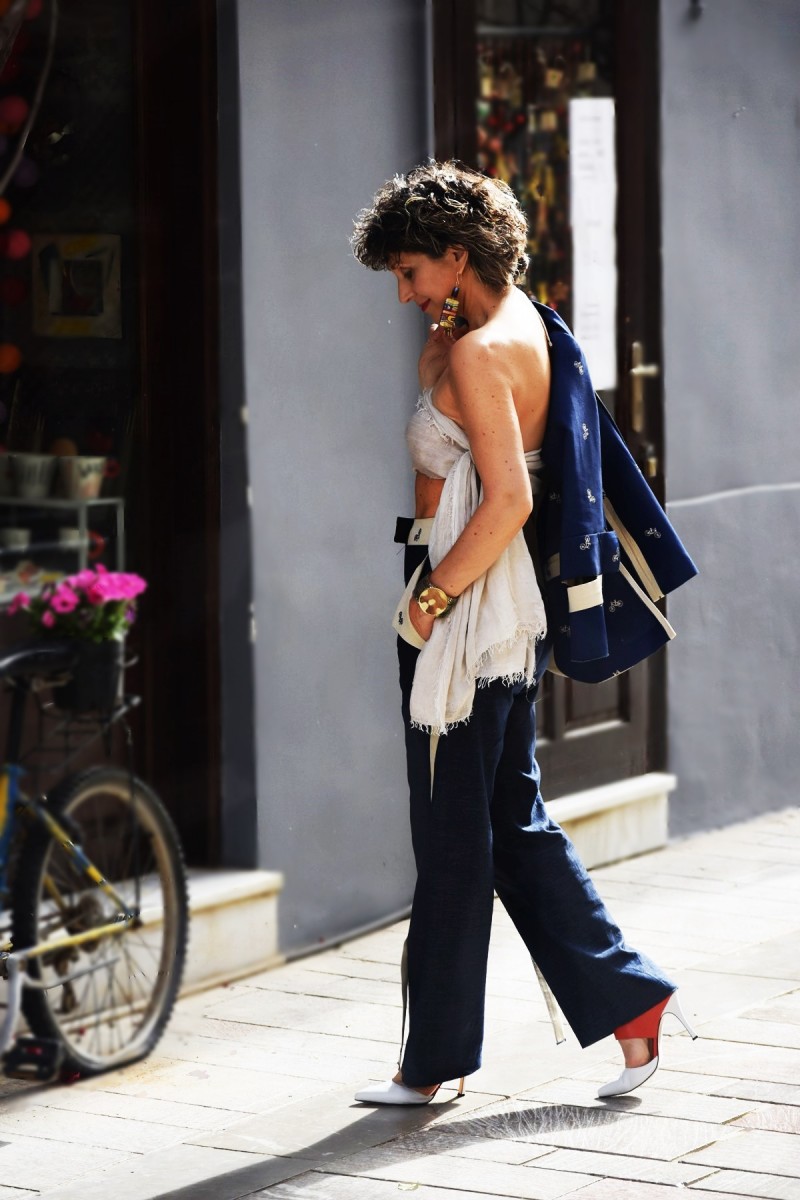 Fashion is fluid during London Fashion Week. Statement jewelry and clothing is my way to be creative and always bring newness to street-style outfits. For me, British Street Fashion leads and responds to intelligent, inventive Street Style. Trending accessory and clothing ideas become the voice to create a loud message at the upcoming London Fashion Week 17-21 September 2021: Bold ideas in fashion are the starting point for a changing future. Above all, Accessory designs mixing influences of street cultures from across the world in London. Intriguing, promising surprise and innovation, London Fashion Week deliberates self-expression in fashion. Just unmissable for all fashion lovers. Now, it's time to see the Best Street Style in London during London Fashion Week 17-21 September 2021. Stay tuned!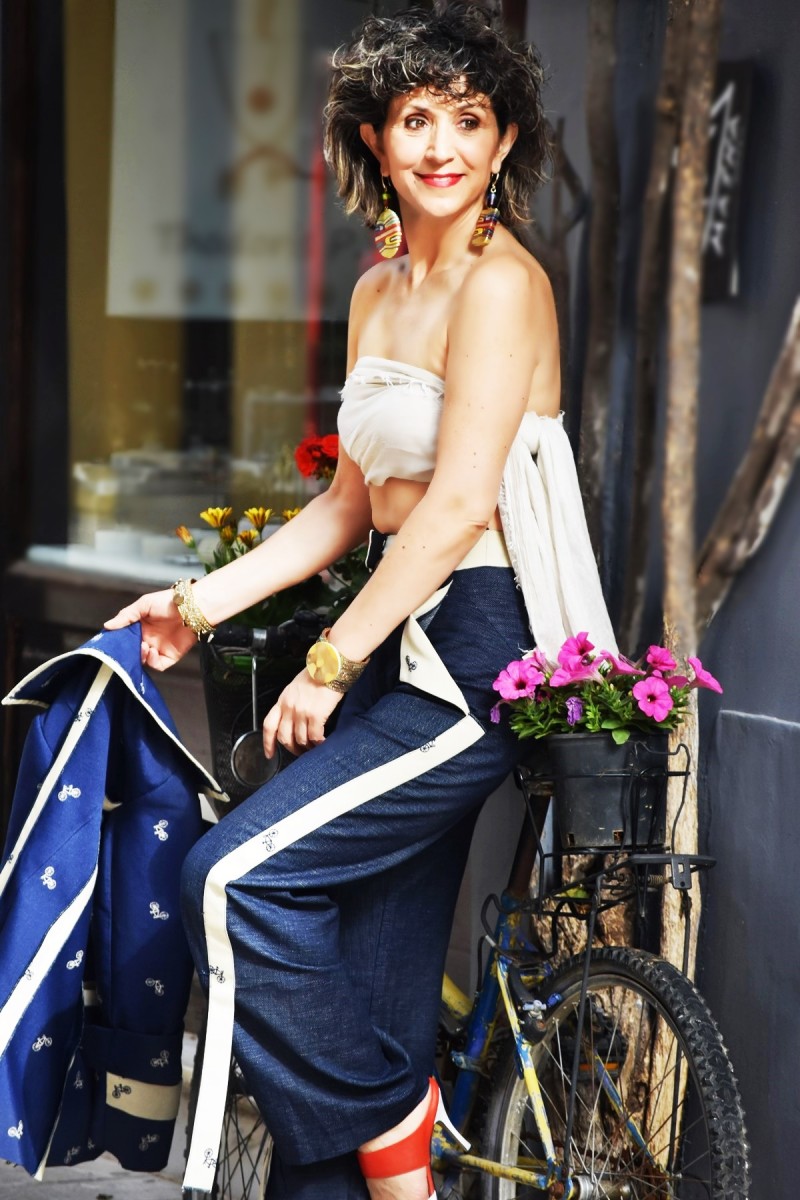 ♦The Best Statement Jewelry of London Fashion Week Street Style 2021.
♦Trending accessories ideas you need to wear now.
♦Statement Jewelry, limited edition jewelry collection by Think-Feel-Discover.com / ♦SHOP now at StatementJewelryLove

By Chrysanthi Kosmatou Thursday 19 August 2021