Which are the Best London Street Style ideas for 2021 today? Still, Stop now and find New, different ways of looking at streetwear fashion.
London Street Style will be on in September 2021. That is to say, British Street Fashion refocuses differently in street fashion style. However, From Friday 17th to Tuesday 21st September 2021, London Fashion Week, in collaboration presented by Clearpay, will celebrate the reopening of London by relaunching a City-Wide Celebration program across the capital. Moreover, London is continuously in search of creativity. There is a constant dialogue between designers, consumers, and buyers. On the other hand, London Fashion Bloggers, fashion influencers, fashion editors take a closer look at street style London.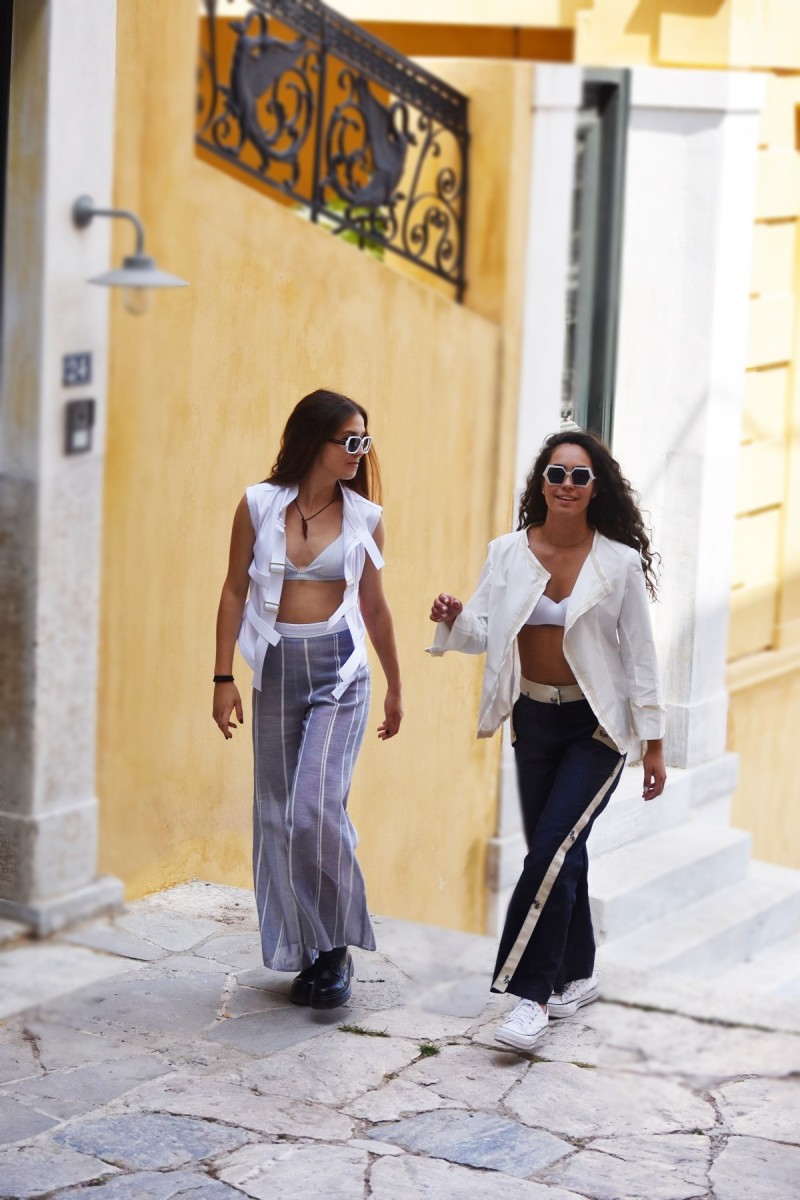 ♦Wide leg jeans, Collarless Blazer, & white Sleeveless Jacket Style designed by Think-Feel-Discover.com
Change is in the air from all directions. The British street style is moving ways to different ways of looking at streetwear fashion. For me, it is about the ultimate expression of personality and individuality. In sort, Bold street style outfits give casual, street, and classic looks a new aesthetic for fashion enthusiasts. Creativity and innovation are the keys.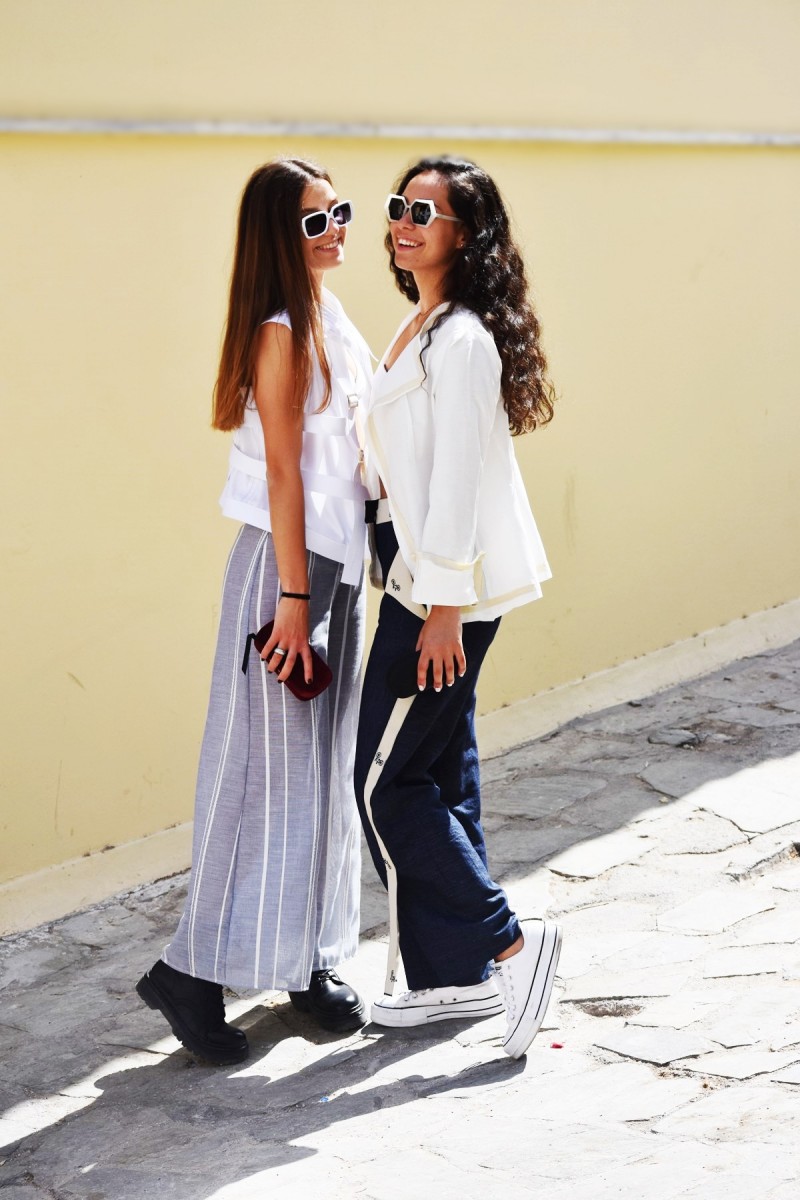 How does a Fashion Editor and Blogger dare to create New London Fashion Week Street Style ideas? Stop and Explore the best London Fashion for your street style look.
As the Fashion Editor of Think-Feel-Discover, I am excited to take the challenge to adapt fast to the needs of Fashion Week Street Style in London. However, I focused on the hottest Uk Fashion Editor's trends who will attend the London Fashion Week 2021 events. Moreover, energizing new ways to wear denim, sleeveless blazers, wide-leg trousers, tulle dresses, and logo t-shirts will challenge your clothing styles. In sort, A definitive guide to the best London Fashion Week trends to follow now. For me, London Fashion Style is always the best to follow today.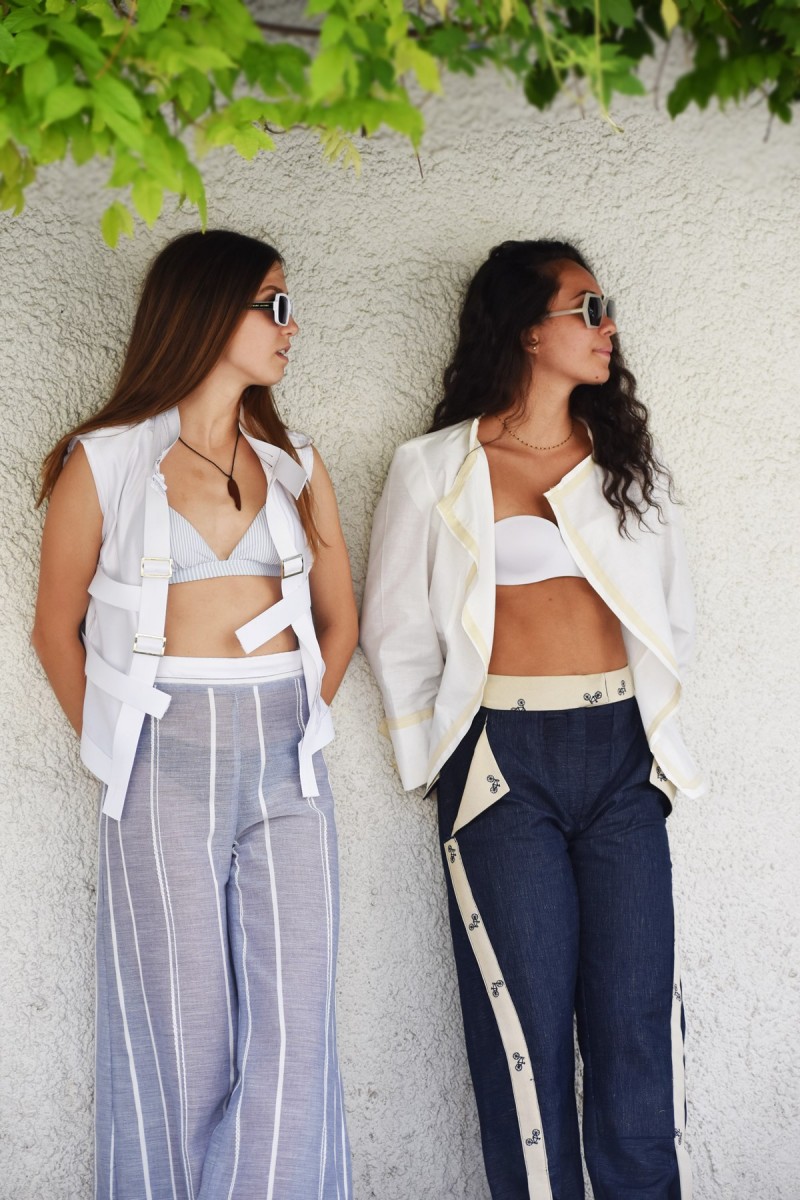 The Think-Feel-Discover editor and Fashion lovers have sorted their outfits from the "By The Sea" limited edition collection designed by Think-Feel-Discover.com. Now, innovation is at the centre of London Fashion Week Street Style. Open your eyes and see now: Invest in clothing styles that cross the boundaries between sport and tailoring. It is about a new street style model: seasonless, durable pieces, easy to adapt to existing wardrobes. It is a creative Street Fashion UK that challenges everything in street-chic style. A new style looks like a new Fashion Show outfit, a new street trend. Let's challenge streetwear fashion and discover casual chic of this new generation of London fashion style.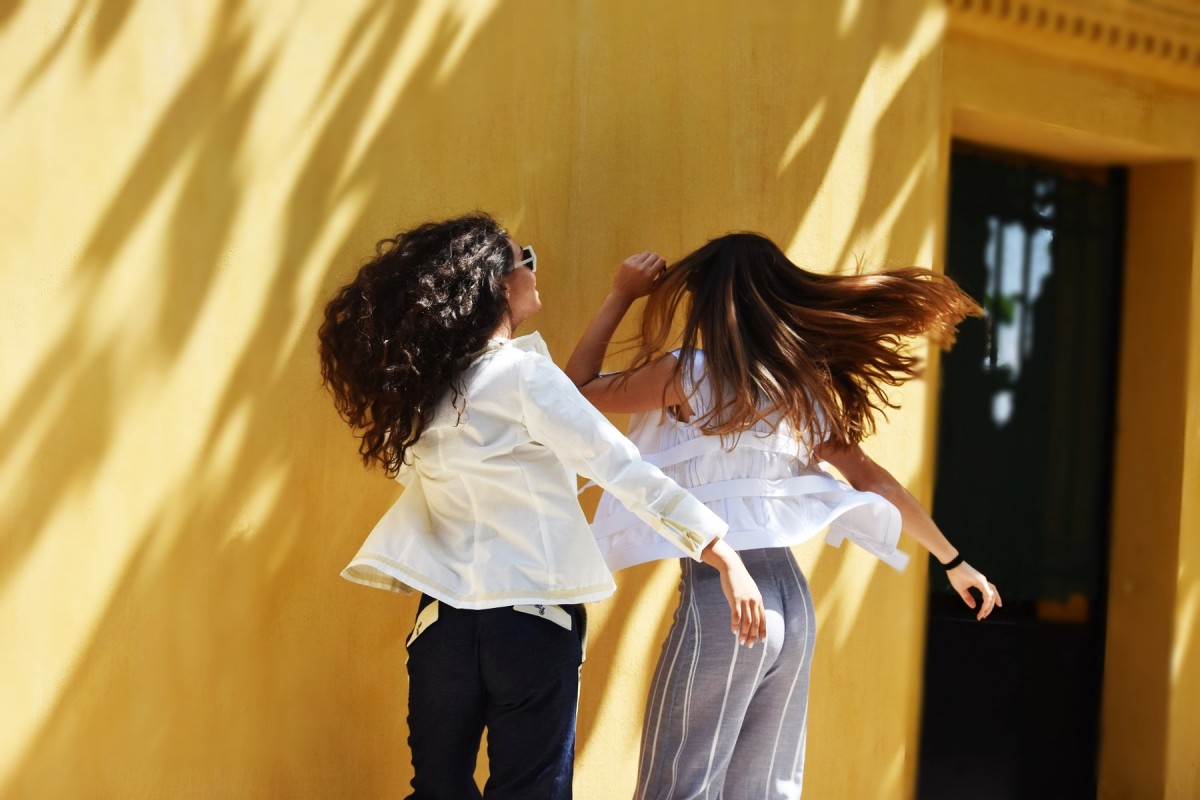 The best of London Fashion Week street style. The style tips you'll want to take into the new season.
1)Wide leg jeans: Still, The only denim trends 2021 you need to know today.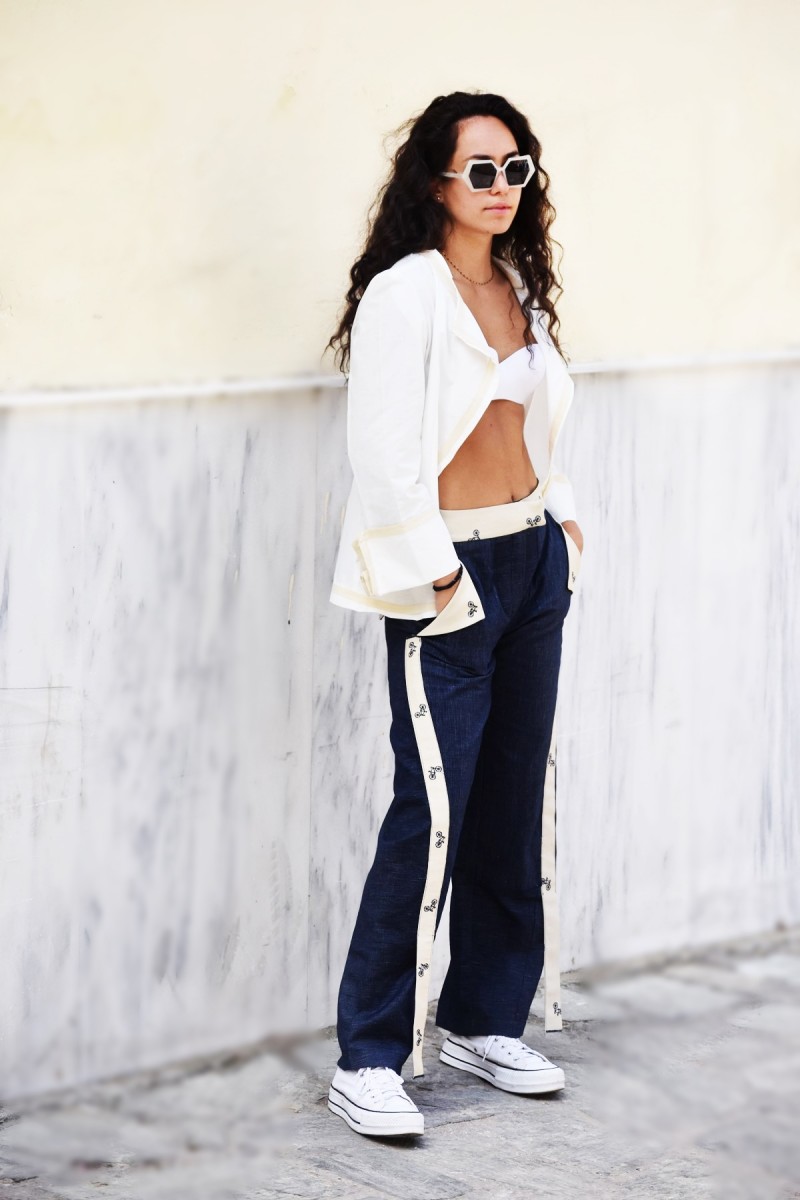 Think-Feel-Discover.com wide-leg jeans create an ultra-modern look and feel. Firstly, It is about the perfect mixture of casual style with tailored looks. Now, it is time to move away from skinny jeans. Secondly, Active and sporty in wide-leg jeans, it is the moment to stand out with design details. In short, easy to wear, with the ultimate design detail to elevate your denim: the Double-face fabric. This fabric in two identical sides, woven together on specially designed looms, is ultralight, comfortable, and exceptionally elastic. Afterwards, it is the latest, most relaxed, and advanced version of new styles of jeans.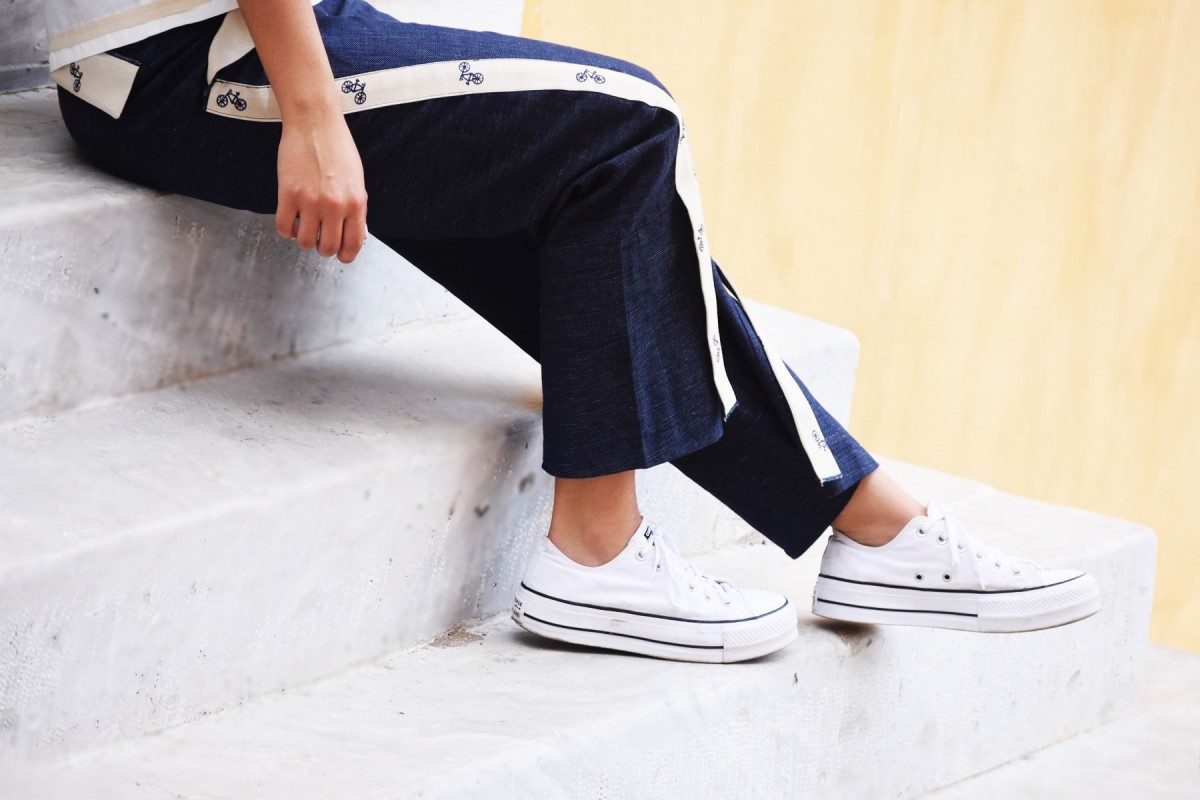 ♦How to style Think-Feel-Discover.com Wide Leg Denim? Still, Best British street style ever.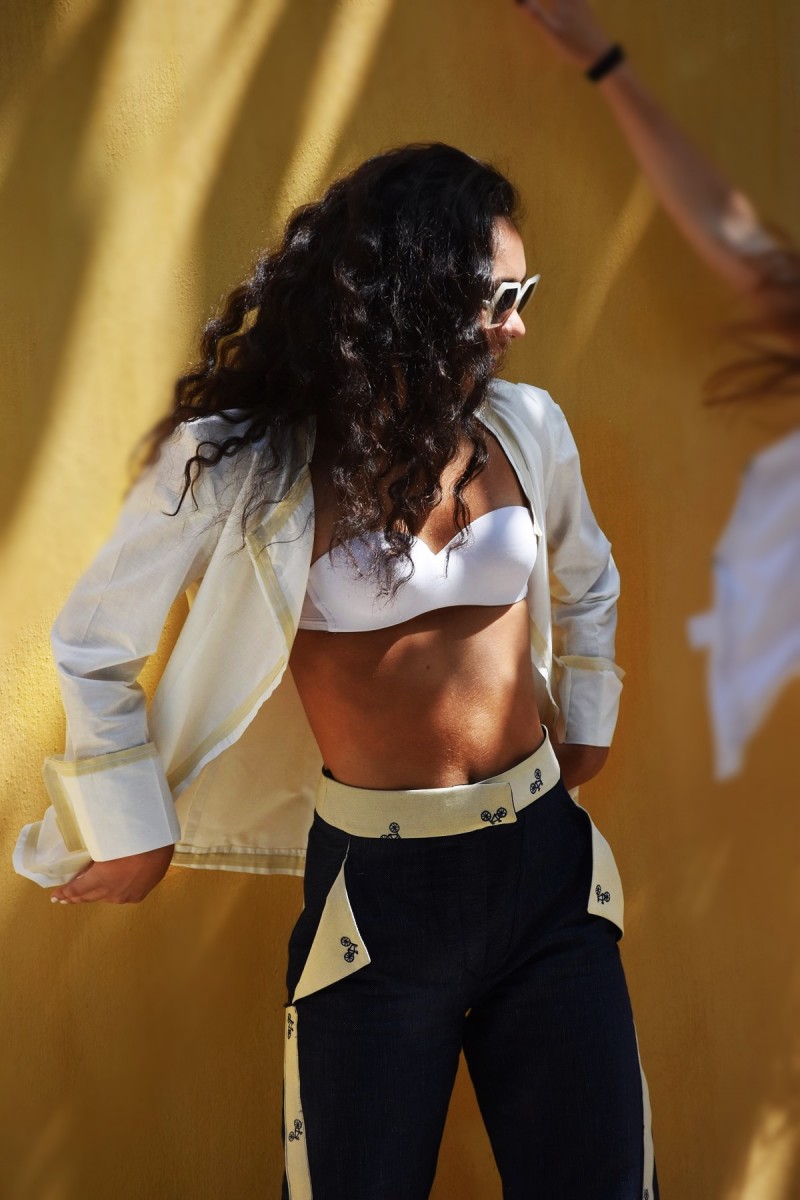 Let these latest jeans do the talking. However, Pair it with a soft Bralette, a classic slim fit blazer in light ecru or white. It is about a gorgeous London Fashion Style you can wear to any fashion event in London. Sneakers and sunglasses match perfectly with wide-leg jeans. In conclusion, the influence of new fashion jeans is undeniable on Fashion Week Street Style. Be confident, wear wide-leg jeans and your style shines.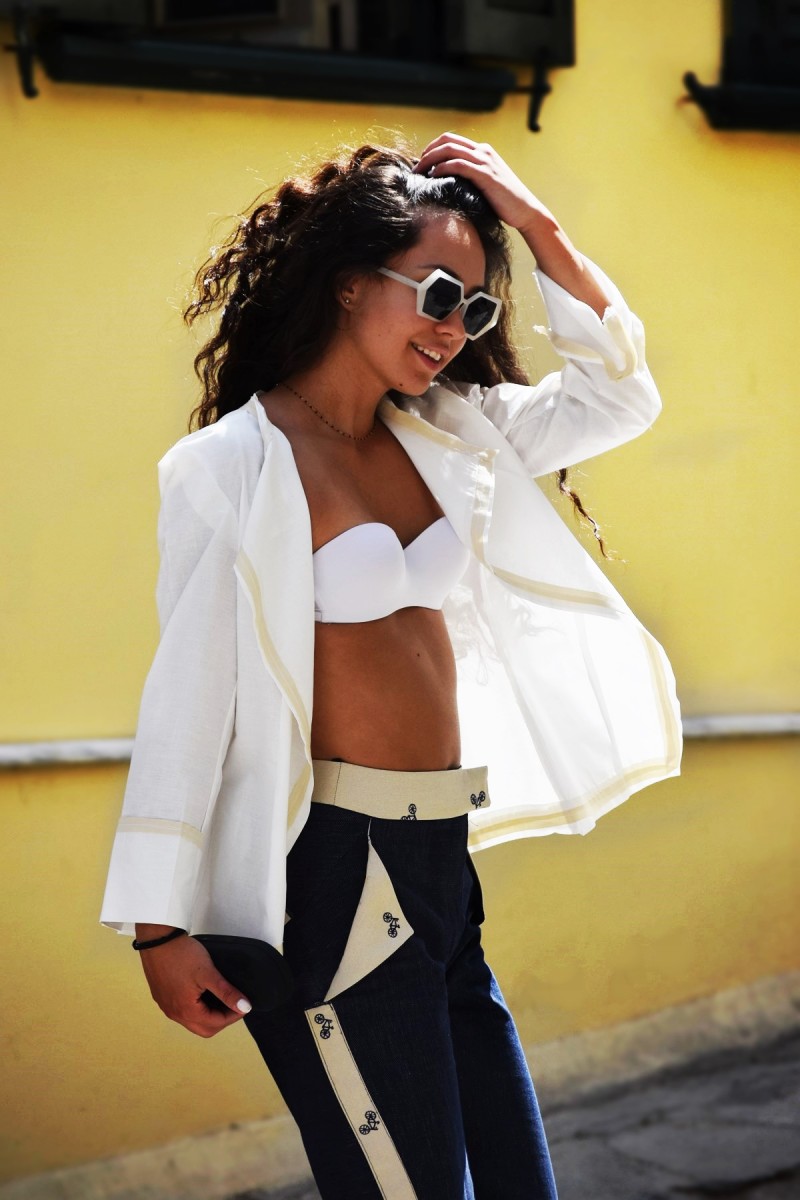 2)The New collarless blazer: Still, The best Blazer Trends 2021 you need to wear today.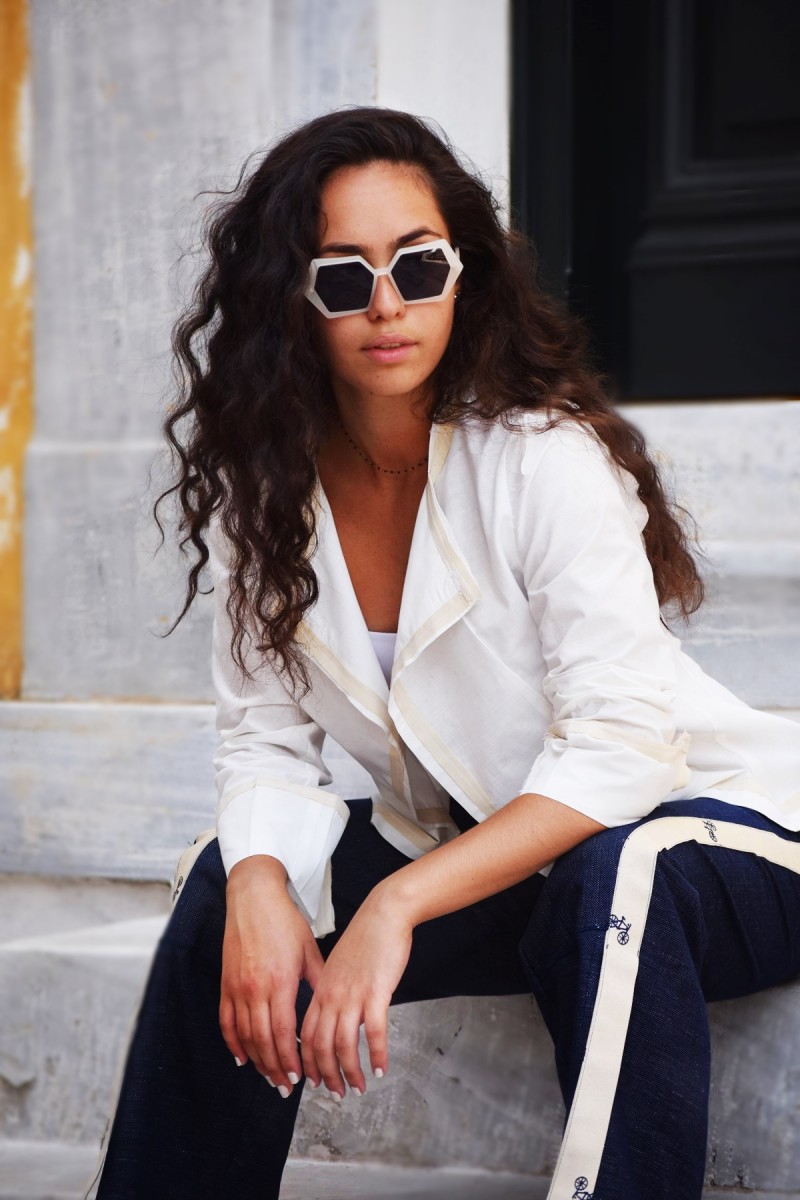 Update your British street fashion with an off-white Think-Feel-Discover.com collarless blazer. Above all, This classic palette of white will refresh your contemporary tailoring looks. Blazers always make quite an appearance on the runways no matter what season is it. This minimal, lightweight collarless blazer will be your wardrobe must-have for new top styles during London Fashion Week 2021. Easy to wear for your daytime or nighttime outfits, ultra-modern, elegant, and stylish. It's truly perfect!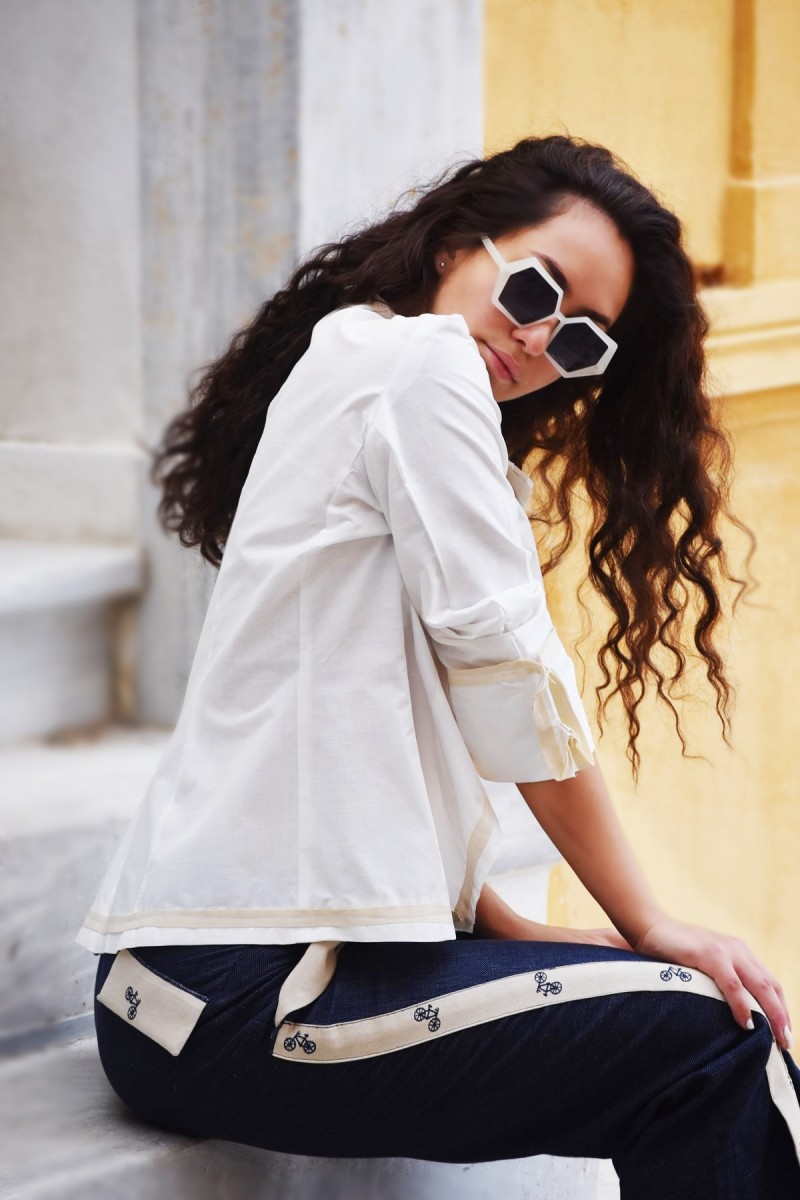 ♦How to style today the New Think-Feel-Discover.com collarless blazer. Still, Best London Fashion ever.