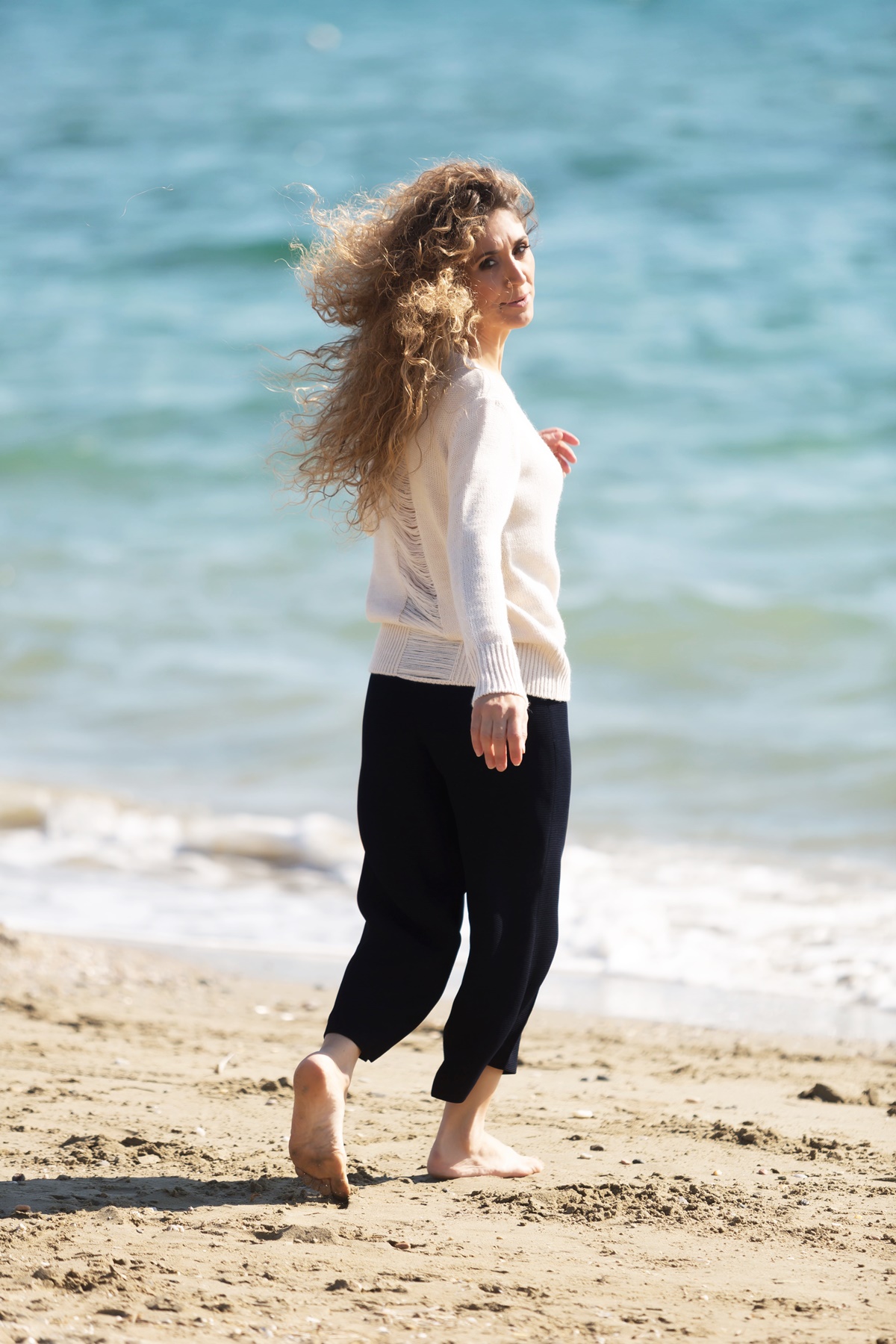 How does the sea view influence respectively the elegance of your daily style and make you feel creative? Stop and think: Does the colour of your outfit still express the calmness of the sea?
Sometimes I ask myself  "Why do I love the sea view?" I have to admit, Afterwards, comfort, identity, and style are the core of my style inspiration.  I love the elegance of simplicity, influenced by the beauty of nature.
My colour selection for this outfit has been influenced by the calmness of the sea view. Enjoying the sea view while thinking about new ideas in fashion, it makes feel alive and above all creative.

How do the deconstructed and remade effect can always be the key detail to your outfit today? How does colour still reveal the luxury of a simple life?
I do believe in knitwear, as a source of inspiration for creating an original design. This is the reason for selecting this V-neck ripped pullover. Deconstructed and remade effect remind me of the human reaction when nothing is perfect. This combination of perfection and imperfection seem to be key styling detail to my outfit. Nature embraces colour and then pale rose becomes part of the fabric. Colour harmony: the luxury of a simple life.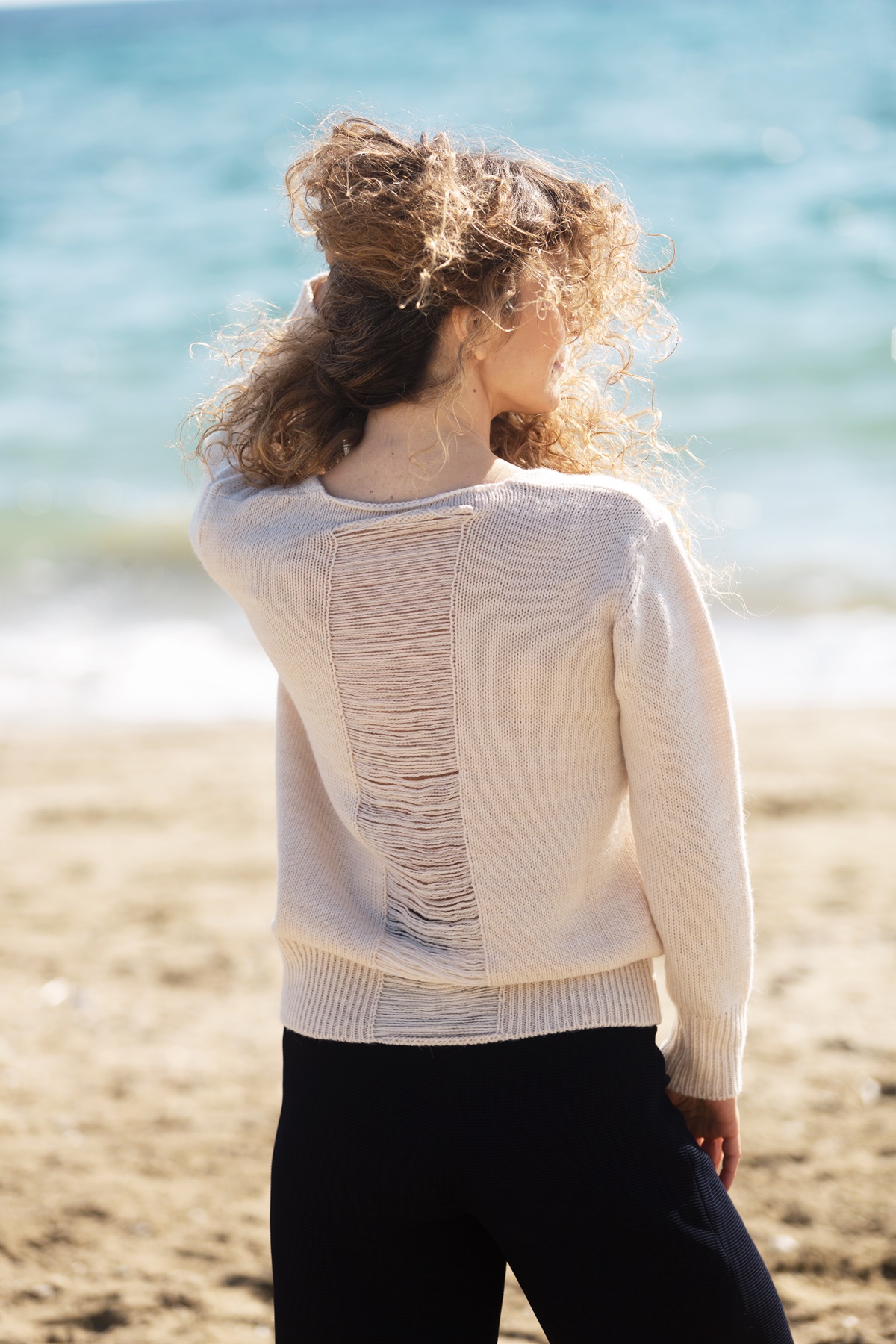 Which woven fabrics are going to challenge today the designer's imagination for AW 17/18? Open your eyes and see. The Nautical blues are still in fashion? Stop and wear it now.
However, woven fabrics for AW 17/18 I believe that they will intrigue the designer's creative imagination. For me, this Wool Mix Tweed overcoat reflects the new appearance of classics. Contemporary tweeds in wool, they are so soft and pleasant to the touch.
Mark of distinction dark, nautical blue colour which adds a sophisticated appearance of this outfit. The shade of the nautical blue suits perfectly with my pique jupe culotte. A type of trouser that makes me feel earthy, natural and be free to move all day long, everywhere.



Stop sometimes and start to enjoy the sea view. Meantime, feel the beauty of the deep blue sea and focus on colours of nature. Are you ready now to feel alive?
As we spend so much time typing on computers, I do believe that casual styling, as a sports influence, will continue to increase the number of people, who choose to wear clothes made of natural materials as fine wool, cotton, and cashmere. These with a delicate dimension.
The sea view reflects my inner desire to stop for a minute, focus on warmed neutrals and embrace the beauty of the deep blue sea. It is all about a colour palette, with a human touch, natural and calm. If someone would ask me which is my favourite place on earth, I could immediately give the answer: I do like being beside the seaside.
That's where my creative imagination comes alive. When I am here, enjoy the sea view, feel the breeze and hear the ocean.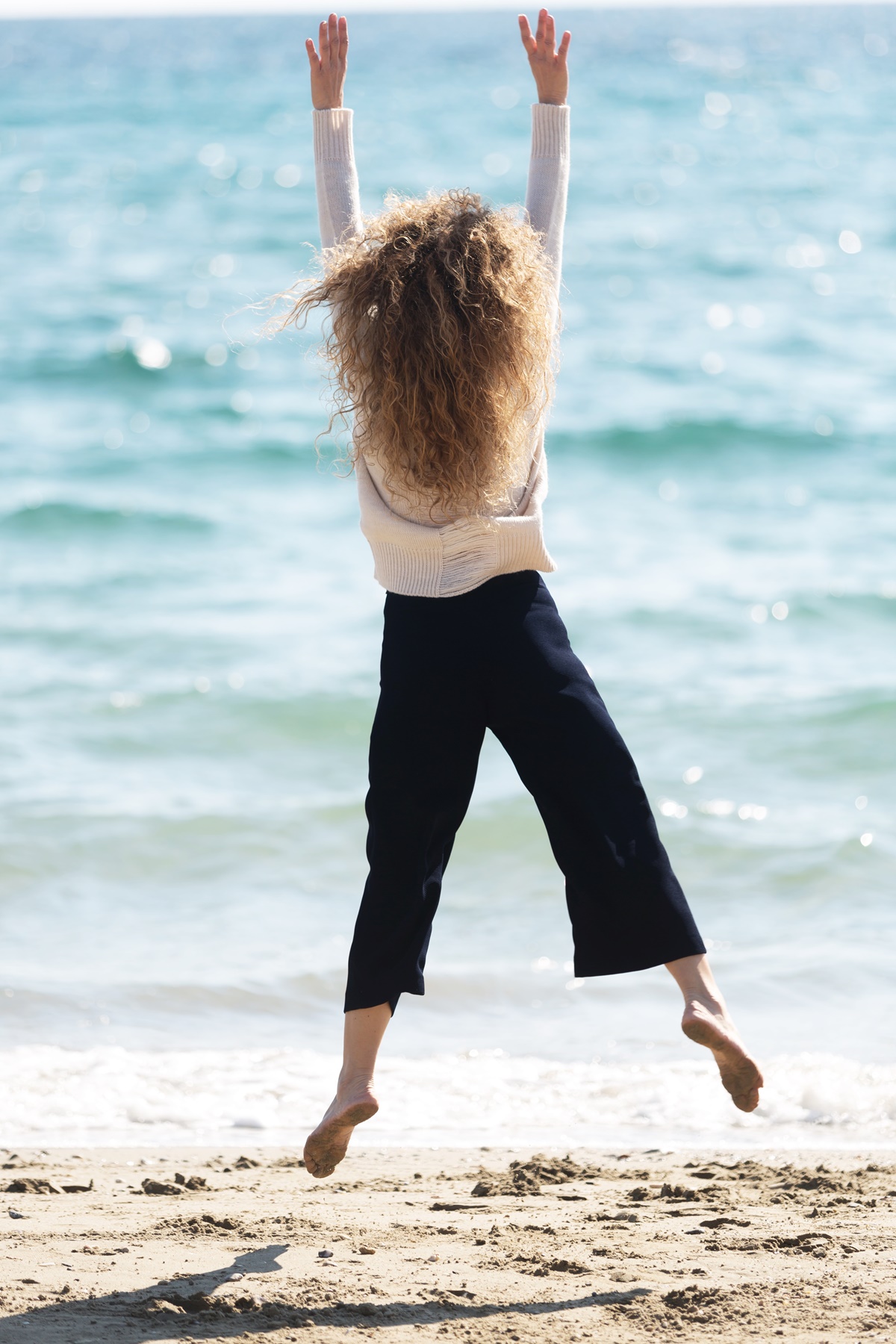 ♦STYLING & CREATIVE CONCEPT: www.Think-Feel-Discover.com 
 ♦V-Neck Ripped pullover / Wool Mix Tweed Overcoat / Pique Jupe Culotte: www.lola.gr 
♦PHOTOGRAPHER Credits: Dimitris Giouvris Photography 
 ♦MAKE-UP ARTIST: Eleni Ilio Makeup – Santorini & Athens 
By Chrysanthi Kosmatou, December 13 / 2016.