3)The New bright orange blazer: How to Wear it as the best contrasting Piece?
The bright orange blazer is full of energy and light. However, elevate your street style, and be ready to wear it all day long. Still, Orange is the hottest colour of the upcoming season for Autumn/Winter 2022 and Spring/Summer 2023. This vivid orange colour takes you on a new journey full of styling possibilities. In other words, being versatile will make you feel strong, healthy, and stylish.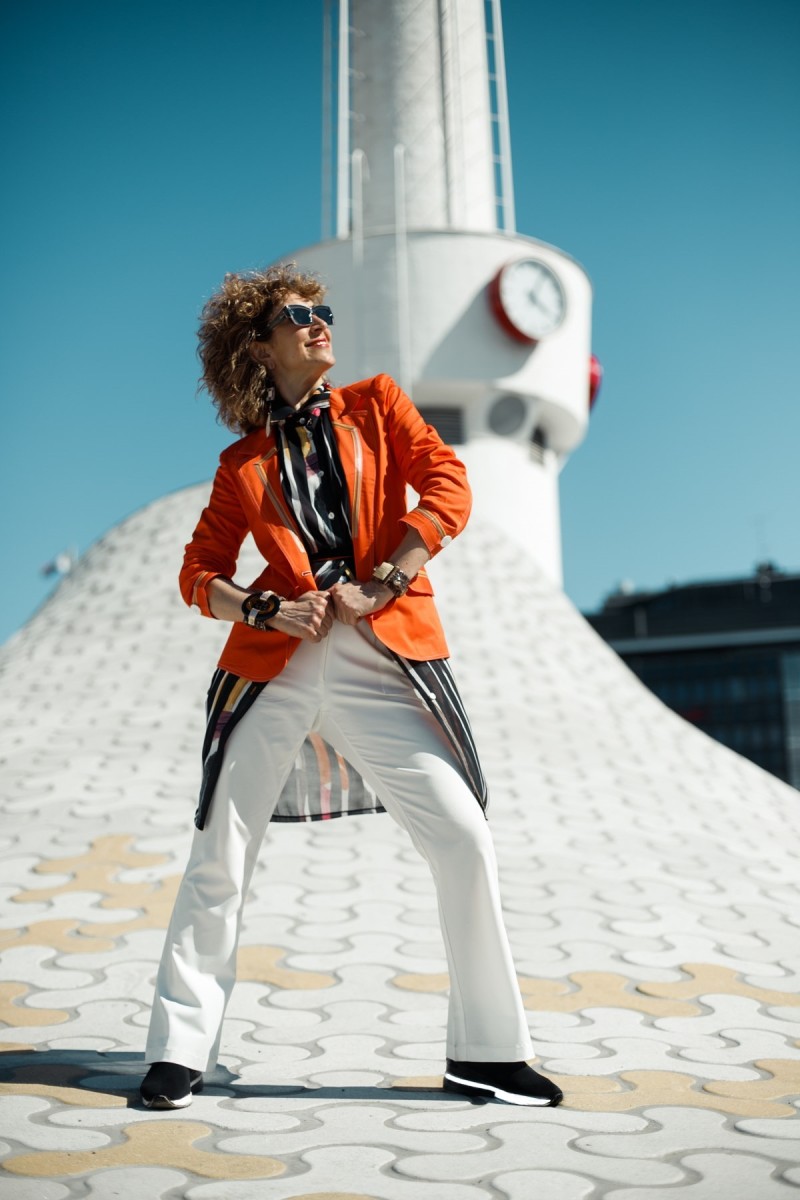 For my London Fashion Week Street Style, It brings a new message for womenswear s/s 2023. Keep looking up, stay positive, and welcome life now. Likewise, The bright orange blazer is ready to make you explore new explosive energy. Above all, It goes perfectly with white straight-line trousers and casual booties.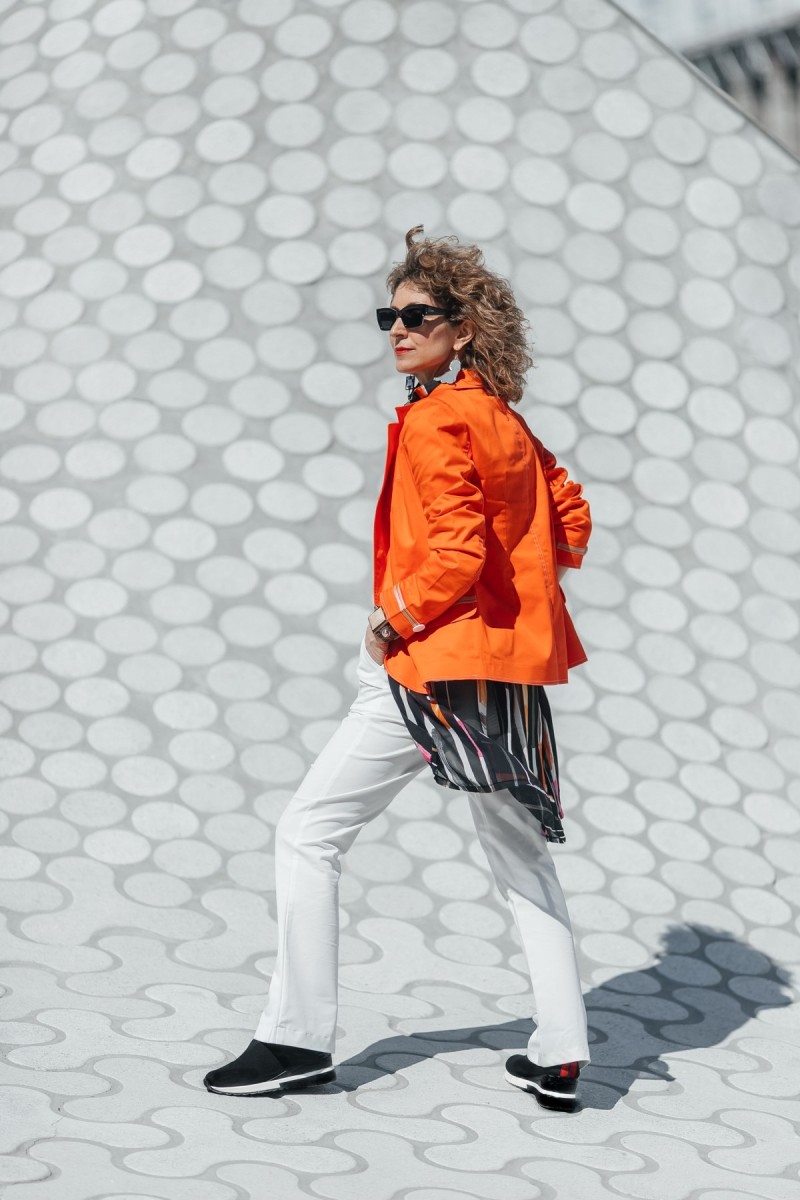 ♦Photo credits: Instagram @ maria.knushevitskaya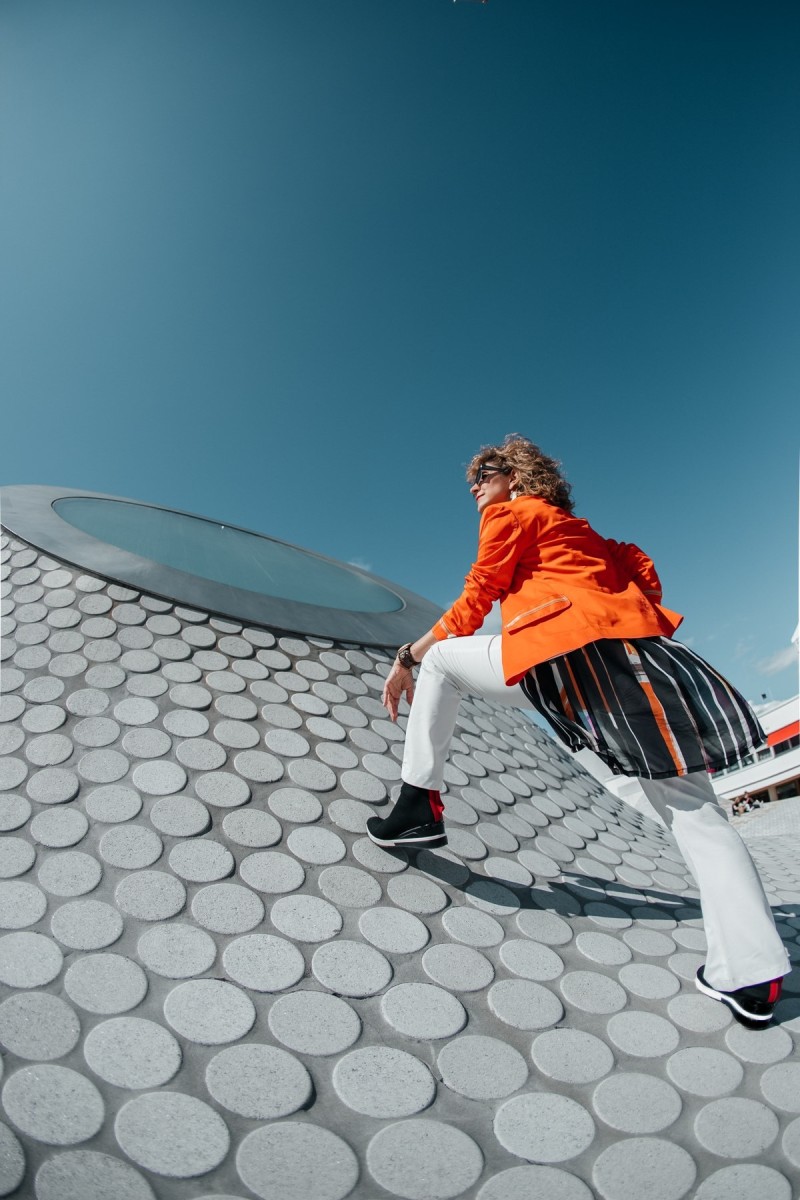 In short, the striped ribbon details and the flat buttons on the sleeves create an original, contemporary British Street Style. Never forget to Have fun, be active, and feel comfortable. Stop and think now: This is the perfect Fashion Week Street Style to look classy and sophisticated.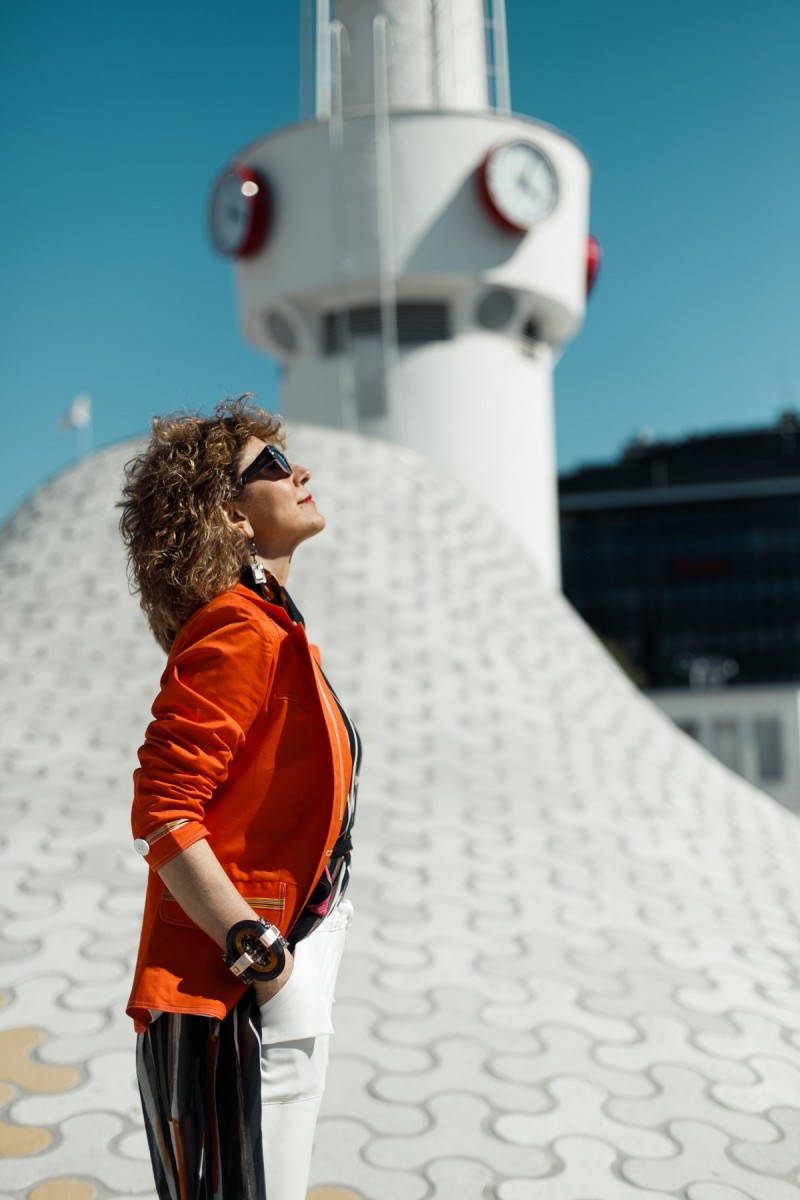 4)The best-printed blazer for women today. Back to basics, you need to know about the hottest fashion look.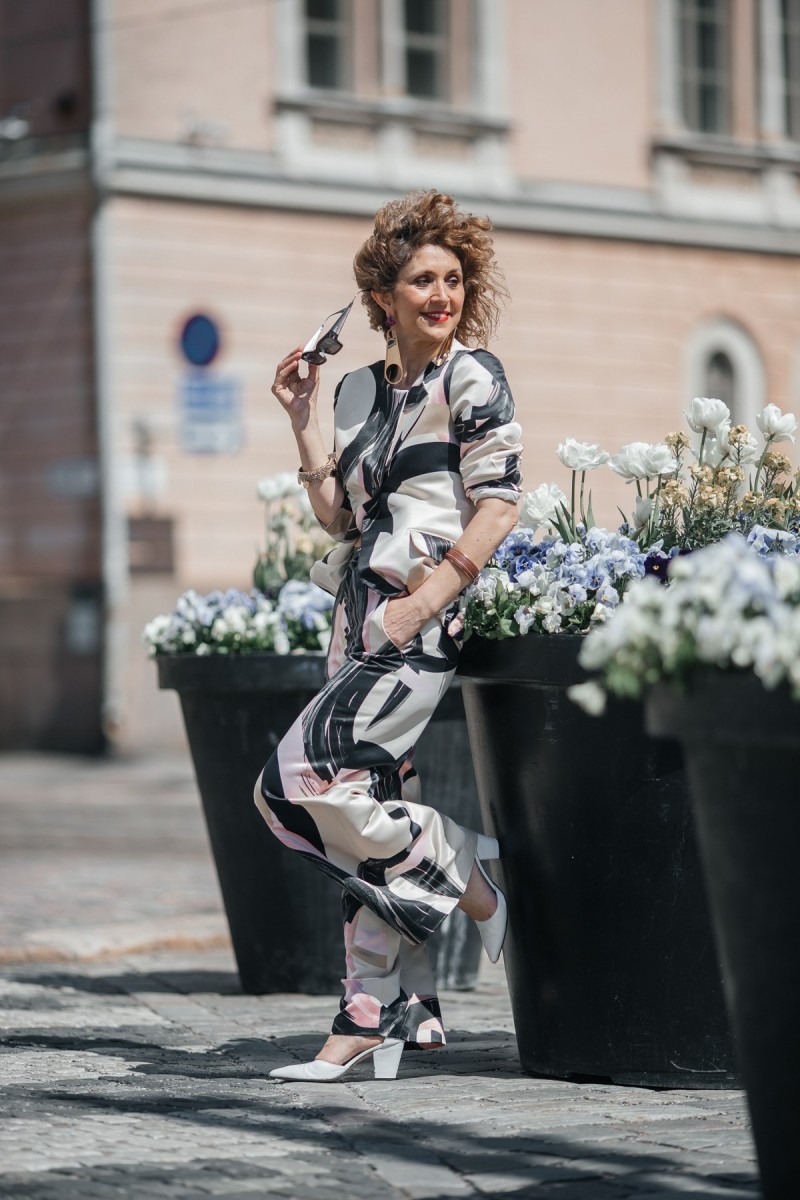 The Printed blazer for women is high on the fashion agenda for London Fashion Week Street Style 2022. The all-time black colour looks so new in this contemporary abstract print design.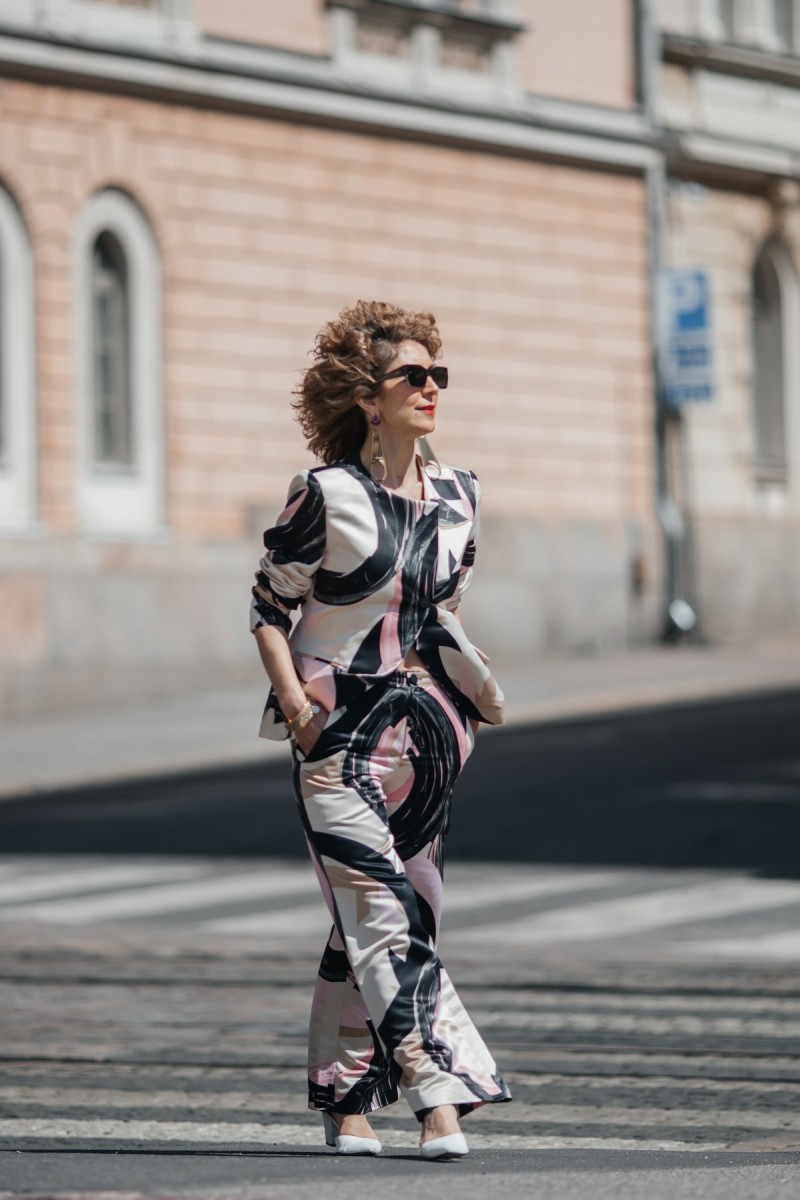 However, The lack of collar takes the passion for women blazers to the max. A new blazer print direction for soft tailoring or even outwears. So this is much more than just an ordinary blazer outfit.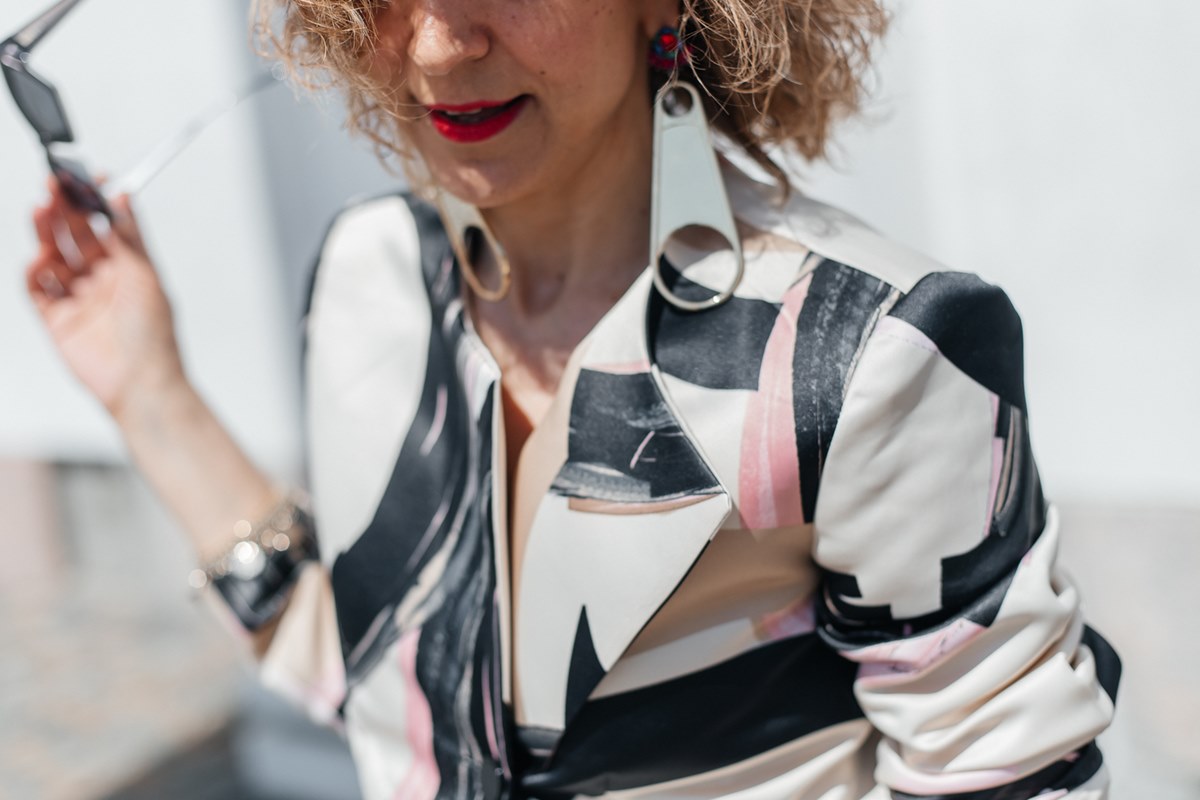 However, the hottest design detail is that it fastens cleverly to give you the option to wear it as a shirt or blouse. In conclusion, It is a versatile garment you will love to wear with your wide leg or skinny jeans. The printed blazer women are at the heart of fashion trends in 2022. Most importantly, this blazer style will update your opinion about contemporary tailoring.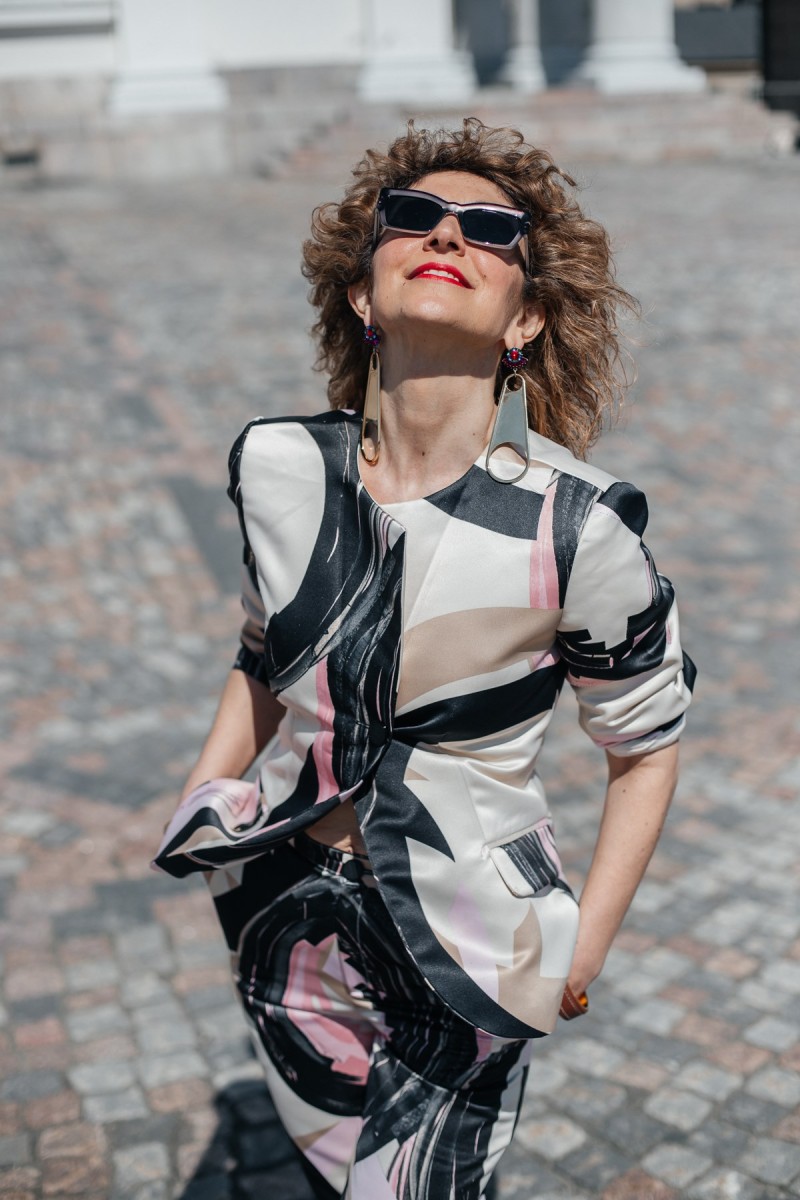 5)The Best Statement cuff bracelet to discover now. A new fascinating accessory story for your modern London Street Style.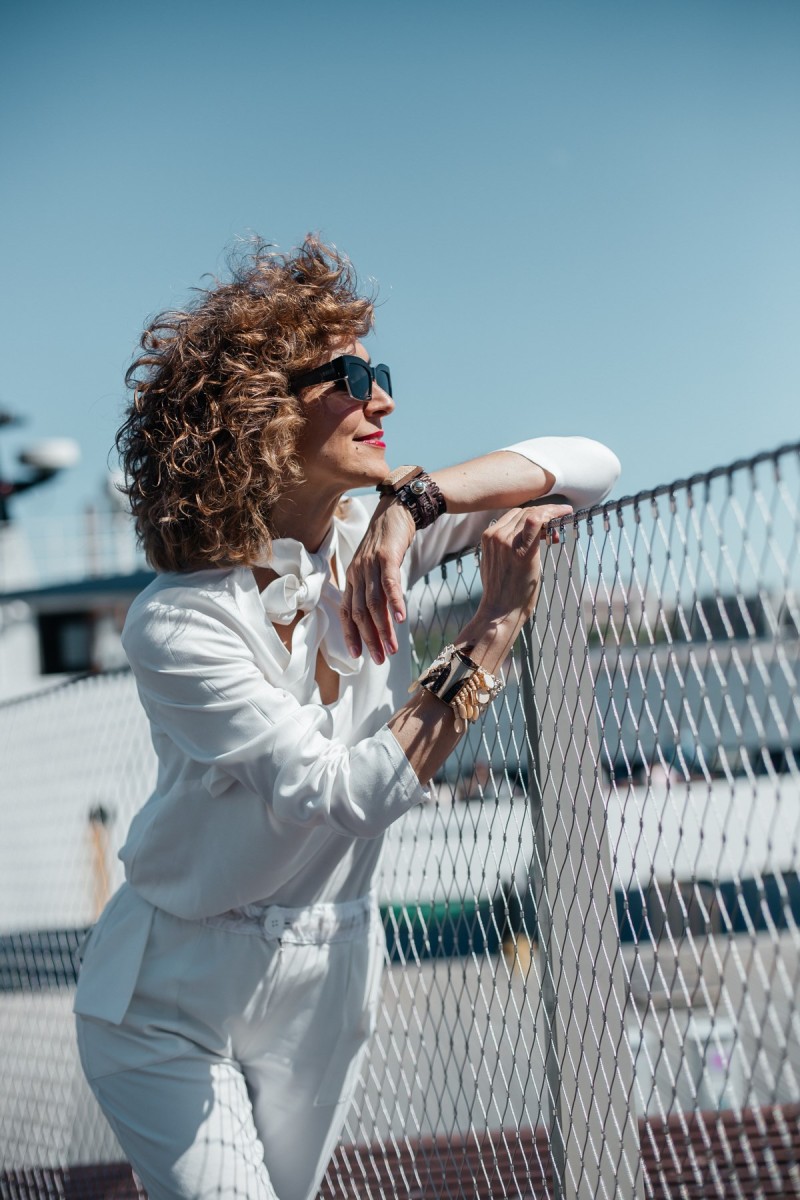 I see cuff bracelets as new freedom of independence. In my eyes, personalization is the new womenswear message for fashion trends 2023. So I loved to combine contemporary materials with coloured stones. Geometrical shapes are in balance with my blazer style. Beautifully finished trims transform this wrist jewellery into a luxurious look. In other words, this summer, the message is clear. Cuffs will be key emblems of post-pandemic freedom, especially when worn as a set.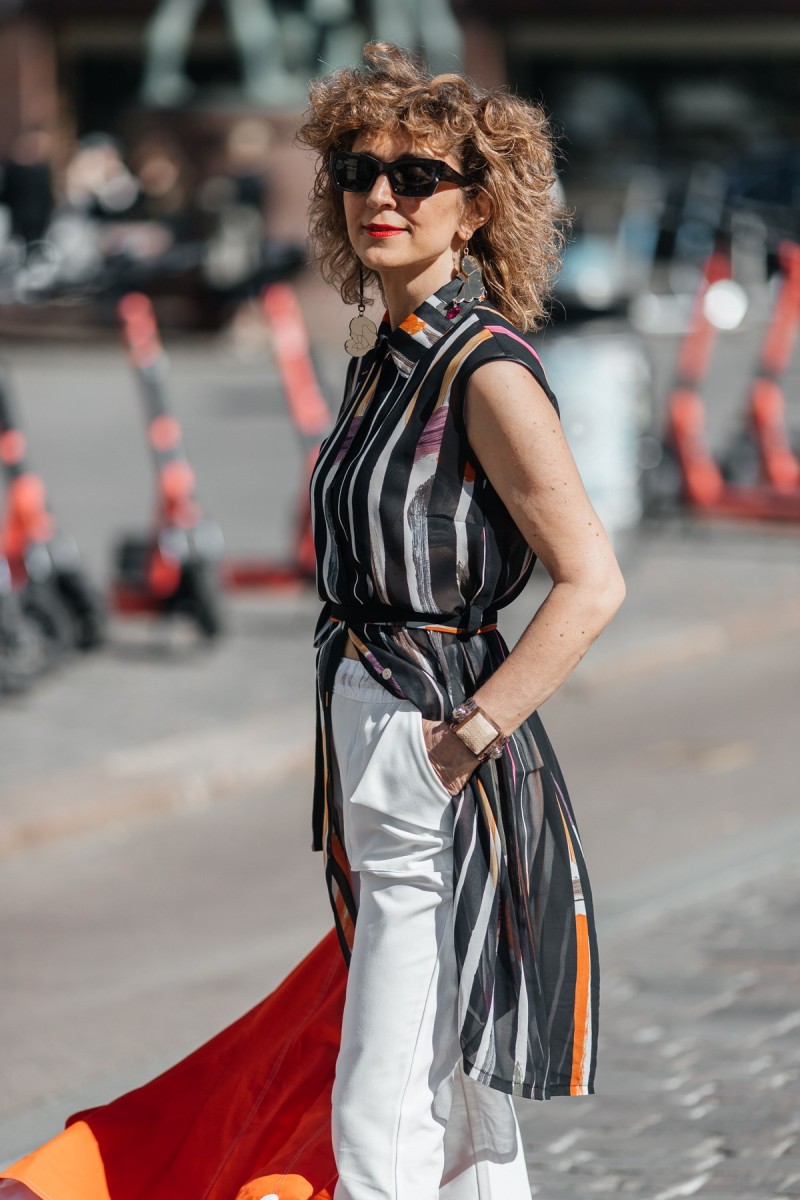 In short, London Fashion Week Street Style 2022 is an active force in the fashion industry. There is space for all. As each of Think-Feel-Discover.com garments creates unique outfits for London, there is a new demand for the handmade. Let's be the innovators of London Fashion Style. Finally, the latest London Fashion Trends 2022 show us how we make it happen.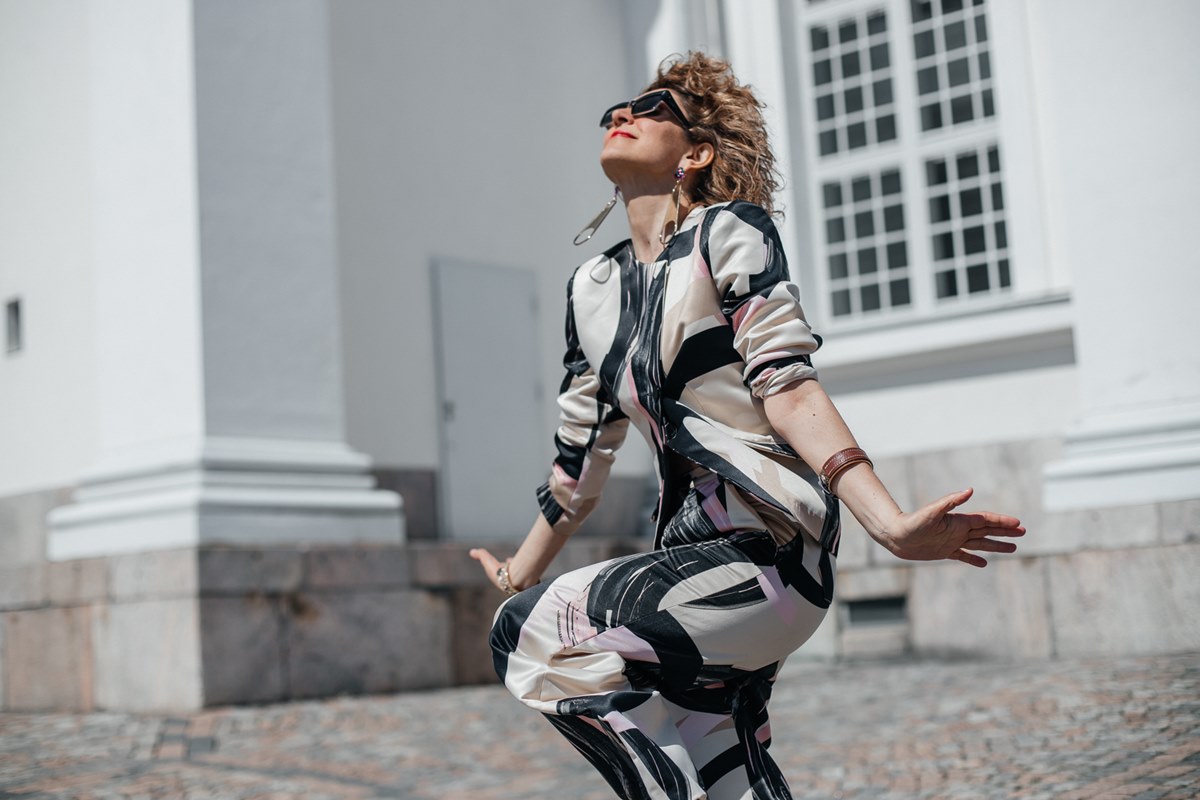 See the latest London Fashion Trends 2022 to wear every day.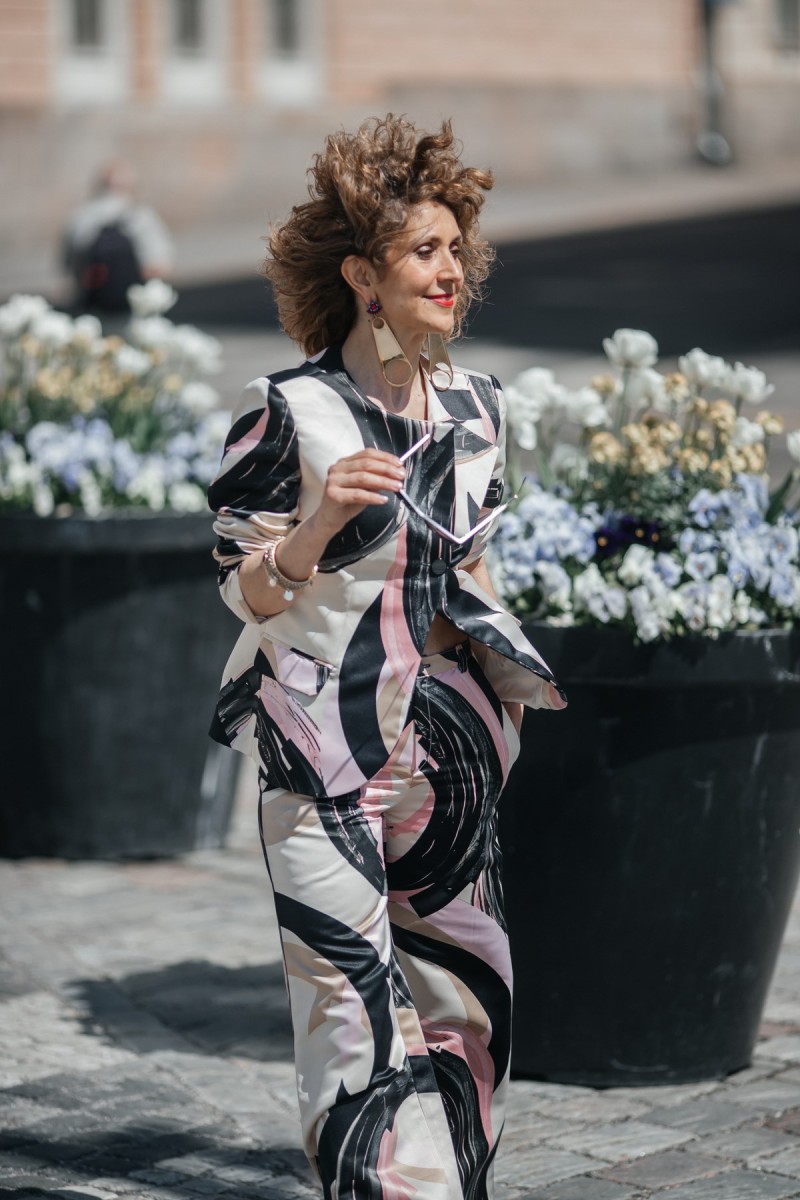 ♦Bright Blue Blazer, Printed Shirtdress, Bright Orange Blazer, Abstract PrintBlazer & Statement Cuff Bracelets
New Collection 2022 by Think-Feel-Discover.com
♦Special Thanks to Maria Knushevitskaya for the amazing collaboration
for Fashion Week Street Style Photography in Helsinki.
♦Photo credits: Instagram @ maria.knushevitskaya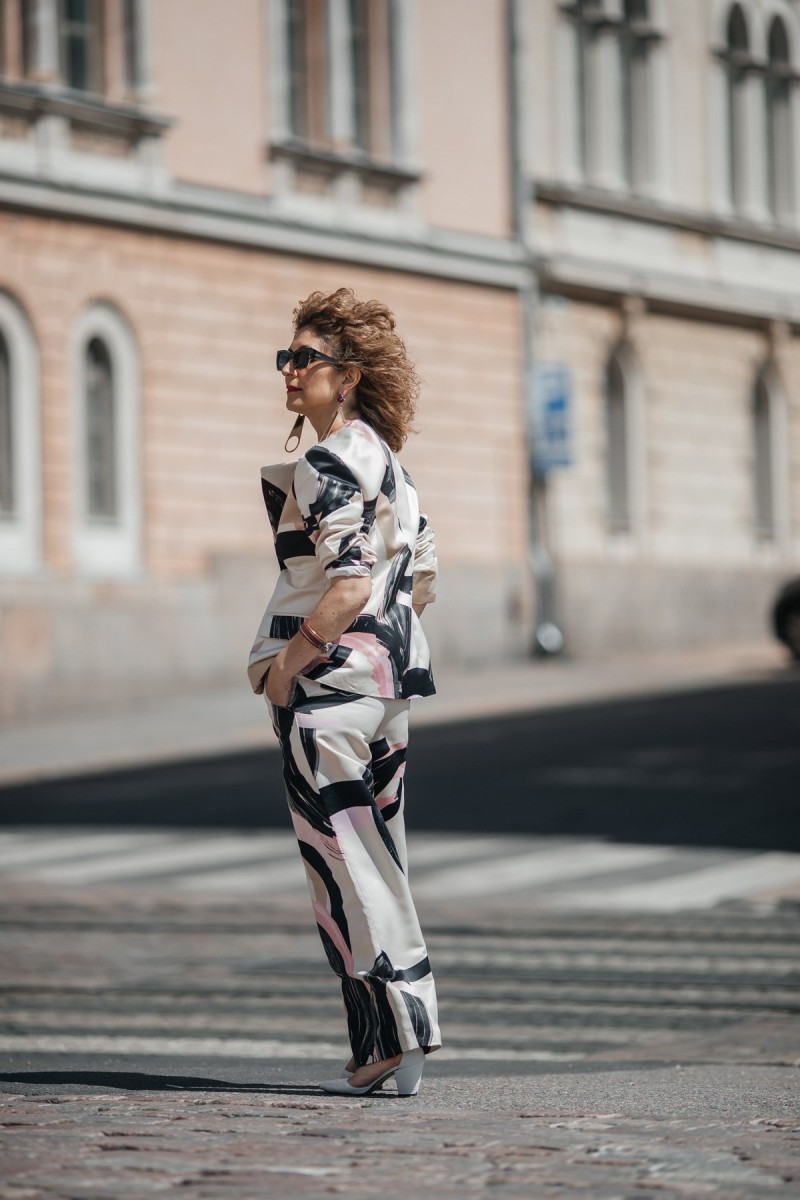 You may also like ♦Best Trench Coat Street Style you should be wearing right now. Still, Hottest London Fashion ever.
By Chrysanthi Kosmatou, Wednesday 10 August 2022.