The highlights of "Palimpest" sneakers open your eyes and see now! An ultimate guide to sustainable footwear.
♦The Wild Moss "Palimpest" sneakers.
Helen Kirkum Studio has used recycled suede components. Their camo-inspired colourway uses green and earth tones to create the most colourful version of the "Palimpsest"-137 pairs. Because of the rarity of green colour components, this colourway is the most exclusive of Production 002.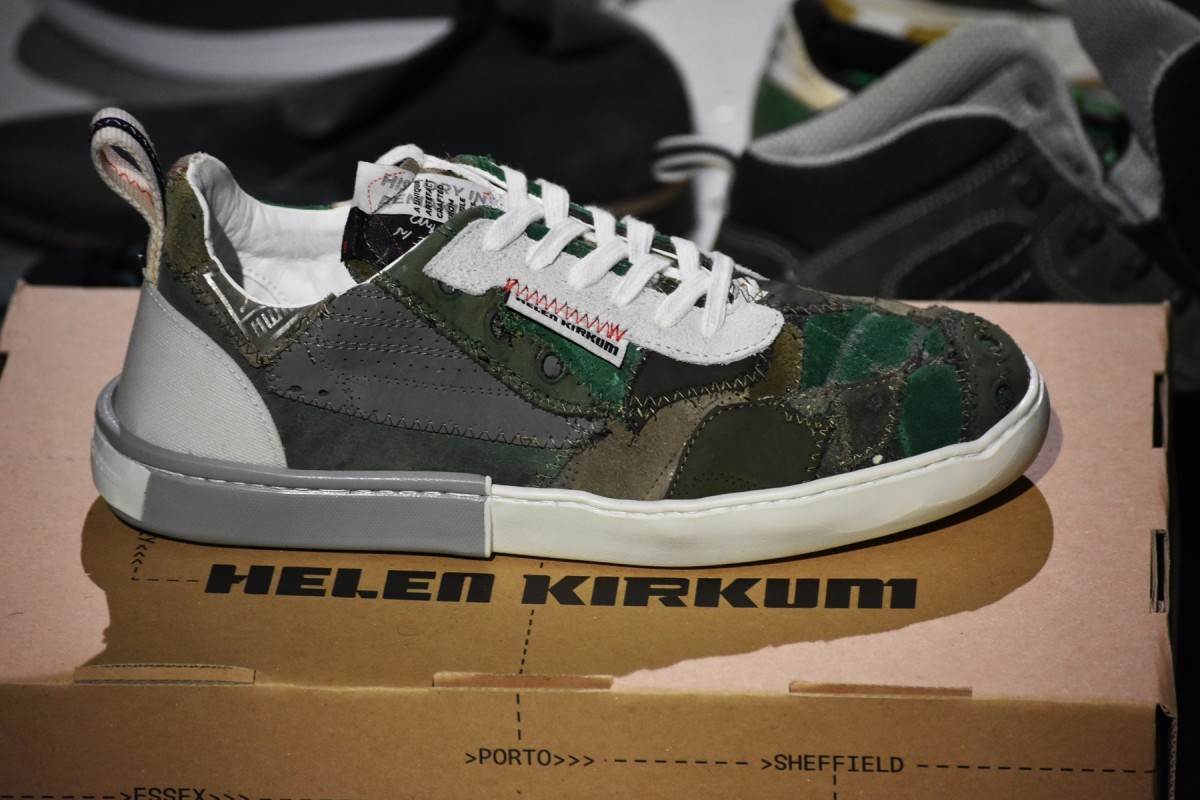 ♦The Dusty Stone "Palimpest" sneakers.
The Dusty Stone colourway combines a mix of grey and cream components. These colours are rare in the "Palimpsest" sneaker collection process by Helen Kirkum Studio. Each pair of sneakers is unique because of its collaged leather. However, the pattern of the leather components varies between each pair.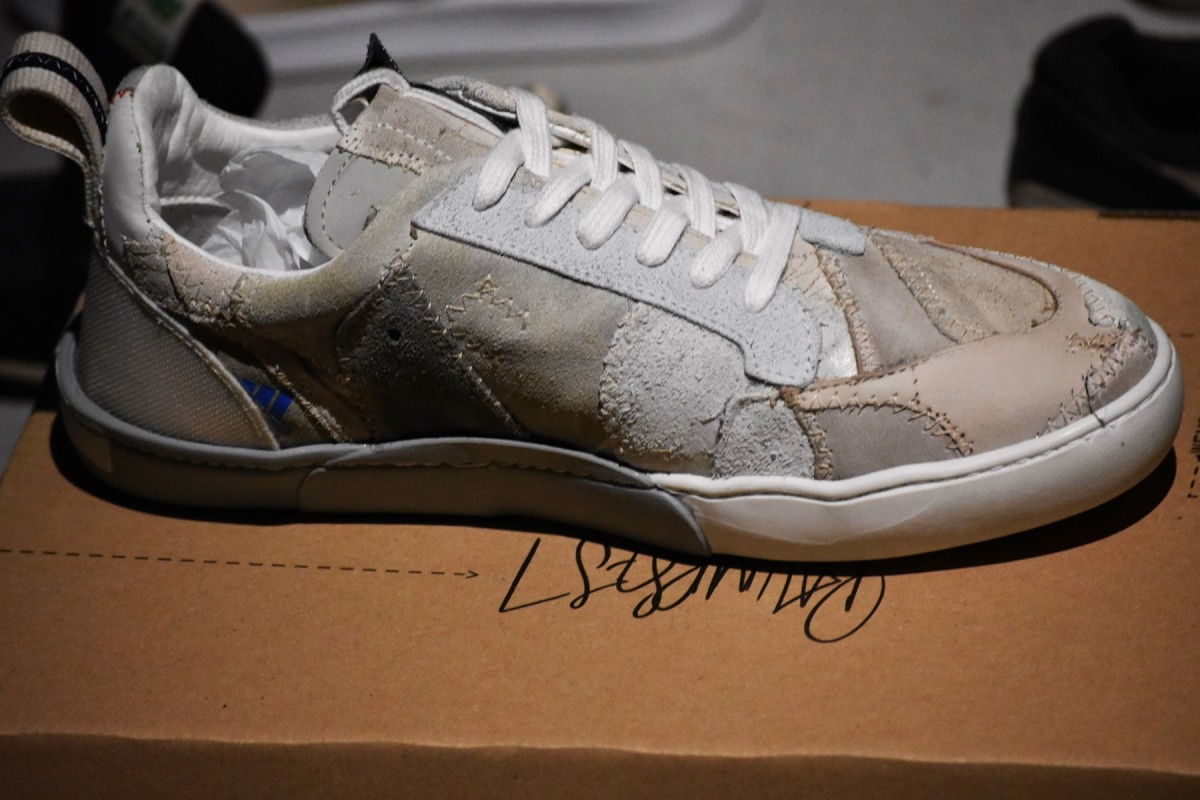 Self-expression and Self-awareness create radical diversity in our way of dressing. It is a mindful way of living, manifesting your true beliefs. Upcycling, remaking, and reassembling memorable pieces into original collages reflect our life journey. In the upcoming season for 2023-2024, we will see casual and athleisure to capture the way we dress with codes of the past. Emotional expression creates radical diversity in our daytime or nighttime way of dressing.
Helen Kirkum Bespoke sneakers focus on their fundamental aim to give you a unique product experience breathing new life into discarded sneakers. These are ways that are good for the soul: slow down, let's connect, and enjoy life. It's open to you to continue the journey.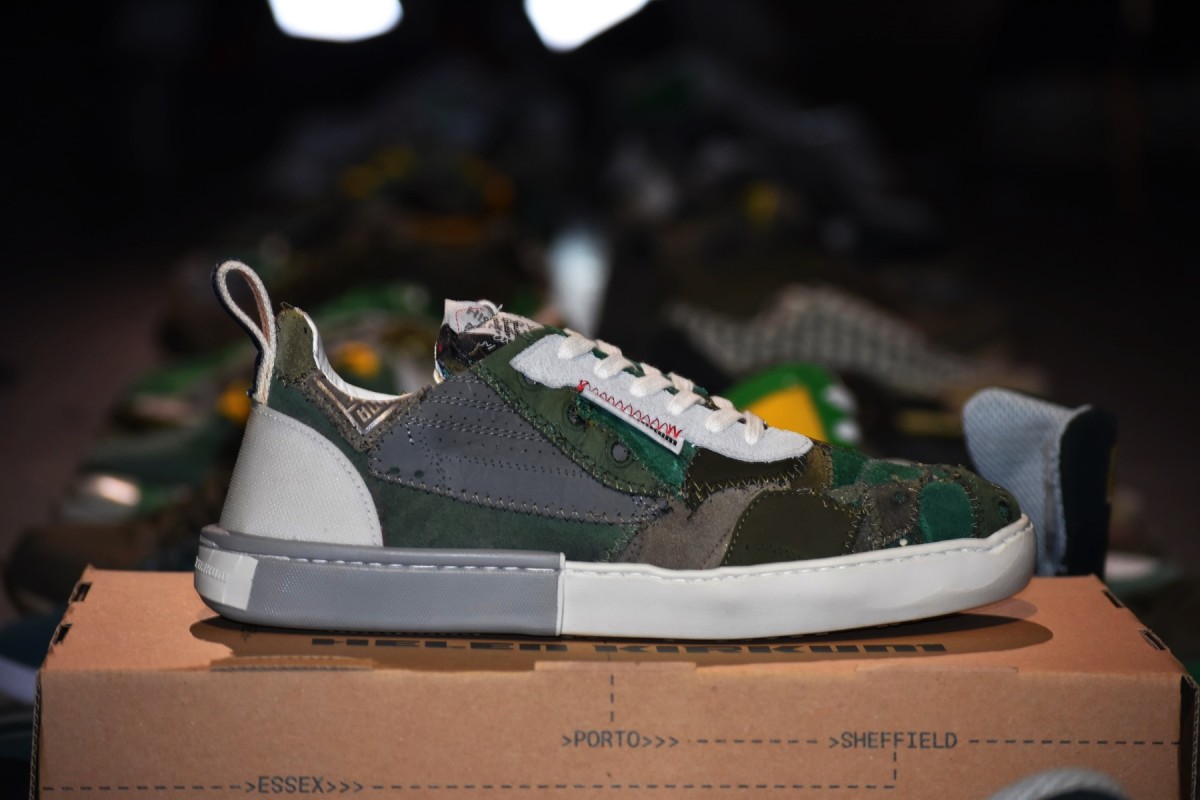 Helen Kirkum's LFW Assembly Introduced First In-House Sneaker "Palimpsest" LFW 17-21 February 2023.
♦Helen Kirkum website: @helenkirkum.com
♦London Fashion Week 17-21 February 2023
♦Photo rights by Think-Feel-Discover.com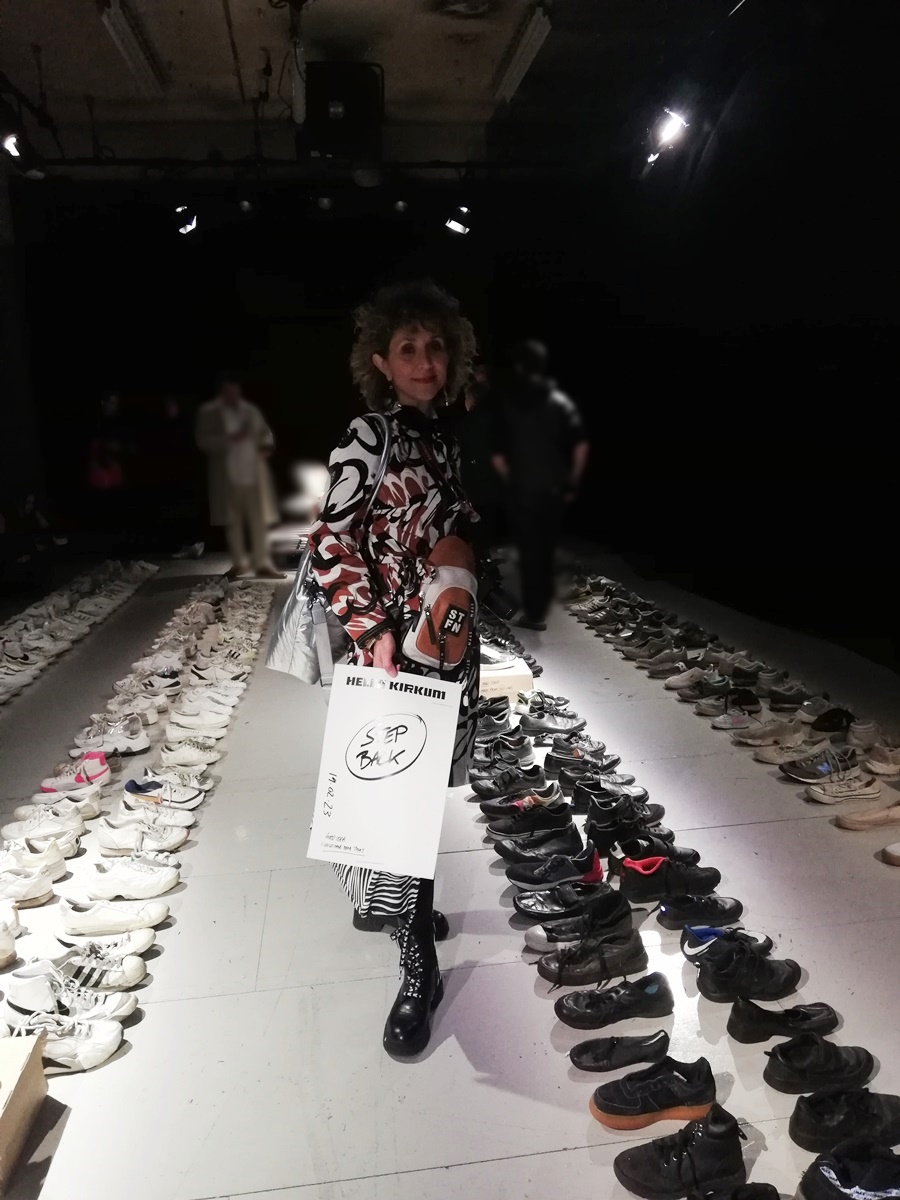 By Chrysanthi Kosmatou, Martch 17, 2023.