Why #BeCreative Fashion Week happens during the first gender-neutral digital LFW June 2020? Today, Interview with Elena Shvab milliner, the designer.
Today, Friday 12 June 2020, the first day of #BeCreative Fashion Week, Interview with Elena Shvab milliner, the designer. The British Fashion Council launches 12-14 June 2020 the first gender-neutral, digital London Fashion Week. Coronavirus pandemic for me as a fashion stylist and blogger has become a challenge to adapt, act, and innovate. So, How can I use my voice, my platform, my social media as a Fashion Stylist and blogger to communicate the need for change during London Fashion Week June 2020?
#Becreative Fashion Week 12-14 June 2020 is my first digital fashion event during digital London Fashion Week to focus on the storytelling of creative British and Greek designer, brands, fashion graduates and photographers. Now more than ever, all fashion creatives, it's the time to do things differently, and be creative. Let's explore the talent of the British Elena Shvab milliner.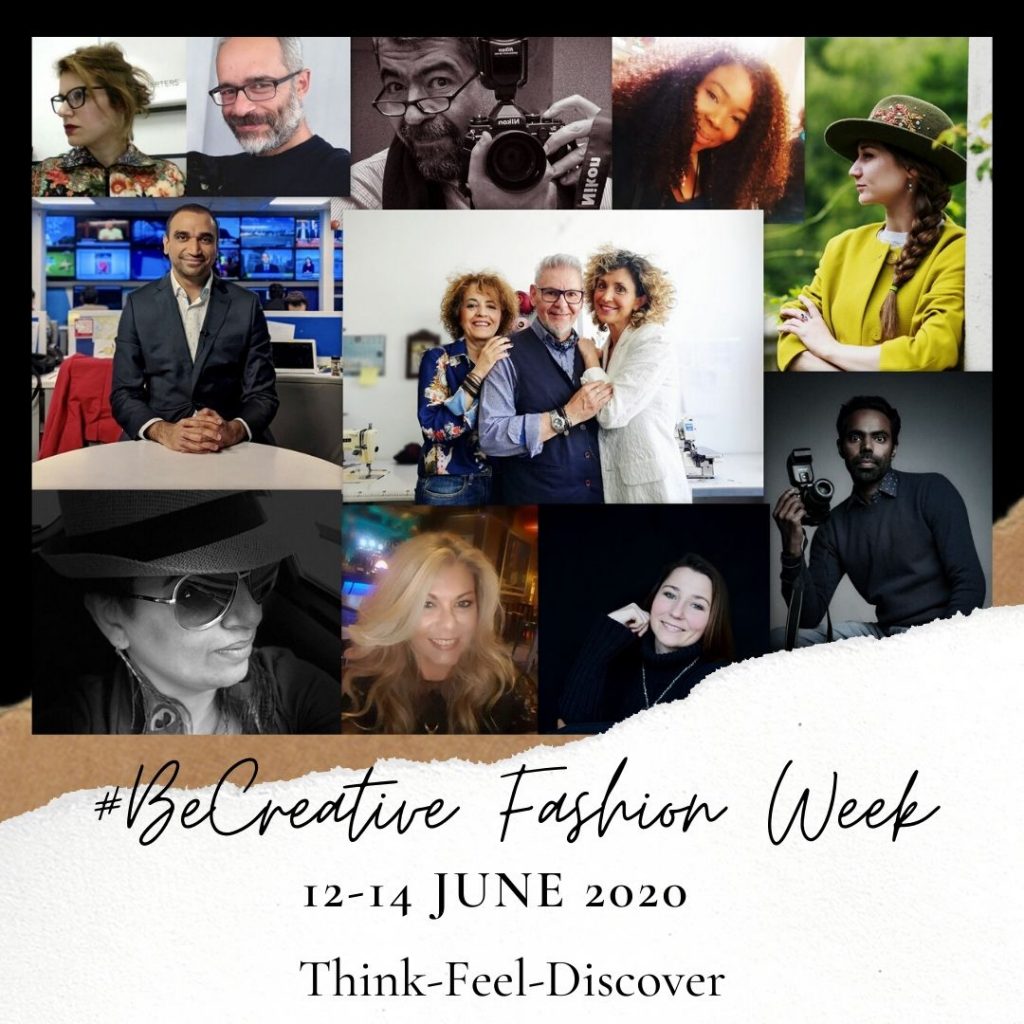 Above all, I would like to thank Elena Shvab who embraced #BeCreative Fashion Week 12-14 June 2020. Listening to her stories, and her actions that she will take, I do believe that will challenge your imagination. My commitment is that London Fashion Week is always a reason to innovate and realize that teamwork is the hurt of our fashion community.
Interview with Elena Shvab milliner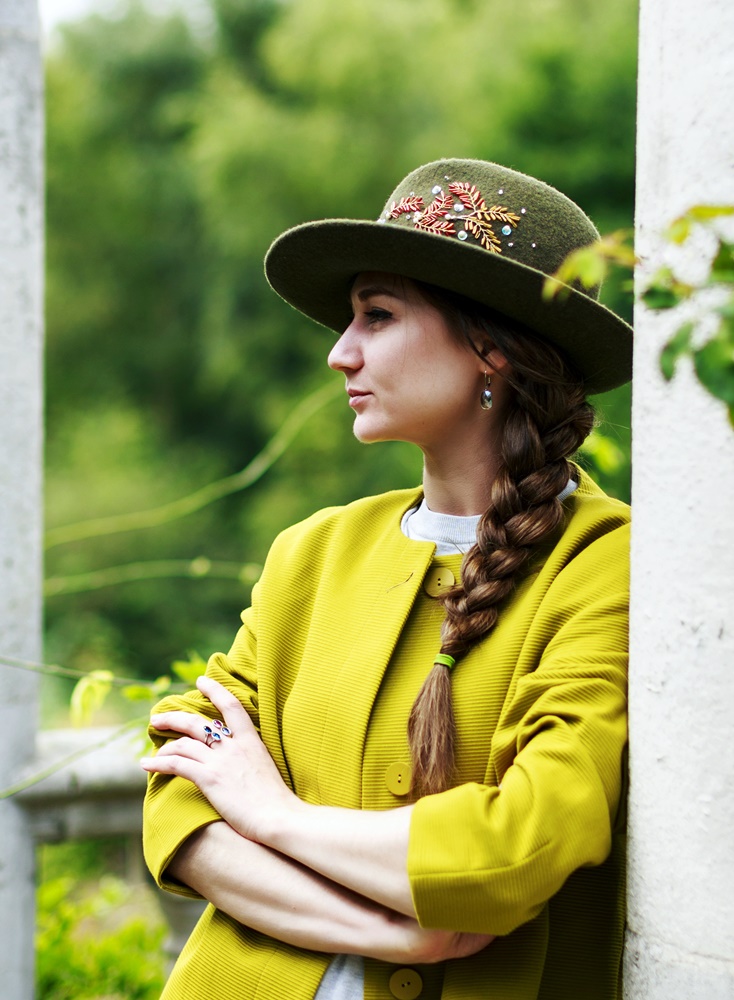 ♦Think-Feel-Discover:

Who is Elena Shvab milliner? Please tell me about you. How have you decided to become a designer and launch your brand? Which is the inspiration behind Elena Shvab?

Arts and crafts always inspired me. However, I pursued my dream of becoming an artist by studying textile design at the University of Arts London. My idea was to engage in textile and fashion as a form of art. However, I realized that the textile industry is a fast-moving field. It depends on constantly changing fashion trends. Above all, I needed liberation to create my designs that are unique and free of rapidly changing seasonal cycles.
Accidentally, I discovered a hat-making course. Then I felt free to express my art. I felt that become a milliner would suit my needs more than any other discipline in fashion. Without thinking I gave it a chance, I found a way to finally create designs and express my vision as millinery is both wearable accessory and a piece of art.
♦Think-Feel-Discover:

Where do you make your hat collection? How do you ensure the high quality of your pieces?

All of my hats are made by hand in my London based studio. Every stitch, every decoration, every design is made by scratch using traditional millinery techniques. As a couture hat designer, I give a lot of attention to the high quality of the materials I am using for making my creations, choosing fabrics from suppliers that I trust their quality and fair trade resources.
♦Think-Feel-Discover:

What inspired you to make your latest collection?

My latest collection is called "Tenera". I took inspiration from modern artists such as Gustav Klimt, Yves Klein, and their techniques of integrating metallic foiling into the paintings. I love the effect of shiny metallic surfaces and was searching for a way of applying it to millinery.
♦Think-Feel-Discover:

How does sustainable fashion influence the design of your hat collection?

Working on a hat collection, I always think of how I use the materials to create as less waste as possible. I am trying to reuse every little piece of fabric, to incorporate it into a different hat. I never throw away old hats, I reuse them or remake them into a different design. It breaks my heart when I see how the fashion industry disrespects nature and creates a massive waste after each seasonal collection.
♦Think-Feel-Discover:

If you could describe your aesthetic in 5 words, what would they be?

If I have to choose 5 words, I would say – Innovation, experimentation, femininity, proportion, minimalism.
♦Think-Feel-Discover:

As a fashion designer, how have you responded regarding COVID 19 pandemic? Which measures have you taken? How do you manage to work daily?

The Coronavirus situation dramatically changed life for all of us. I don't think there is anyone who was not affected in this way or another. Designers and representatives of small creative business suffer the most as they lost many of their clients in just one day. Unfortunately, I had to cancel all of my hat workshops for the safety of my students. However, there are still many other ways I can perform my work: Firstly, I am developing a series of online workshops and updating my YouTube channel with new informative and educational videos. Also, I am working on finalizing my first bridal collection that hopefully will come out quite soon.
♦Think-Feel-Discover:

Be Creative in fashion, what does it mean to you?

I think it's away you look at things, observe and finally define them transferring into designs that I am creating. Creativity is also a curiosity, not limiting yourself to expand your knowledge and experience. It is also a way of delivering a message, a vision, an idea to a consumer.