Why #BeCreative Fashion Week happens during the first gender-neutral digital LFW June 2020? Today, Interview with Vz Perfection By Vaishali, the designer.
Today, Friday 12 June 2020, the first day of #BeCreative Fashion Week, Interview with Vz Perfection By Vaishali, the designer. The British Fashion Council launches 12-14 June 2020 the first gender-neutral, digital London Fashion Week. Coronavirus pandemic for me as a fashion stylist and blogger has become a challenge to adapt, act, and innovate. So, How can I use my voice, my platform, my social media as a Fashion Stylist and blogger to communicate the need for change during London Fashion Week June 2020?
#Becreative Fashion Week 12-14 June 2020 is my first digital fashion event during digital London Fashion Week to focus on the storytelling of creative British and Greek designer, brands, fashion graduates and photographers. Now more than ever, all fashion creatives, it's the time to do things differently, and be creative. Let's explore the talent of the British designer Vz Perfection By Vaishali.

Above all, I would like to thank Vz Perfection By Vaishali who embraced #BeCreative Fashion Week 12-14 June 2020 by Think-Feel-Discover.com during the first gender-neutral, digital London Fashion Week. Listening to her stories, and her actions that she will take, I do believe that will challenge your imagination. My commitment is that London Fashion Week is always a reason to innovate and realize that teamwork is the hurt of our fashion community.
Interview with Vz Perfection By Vaishali, designer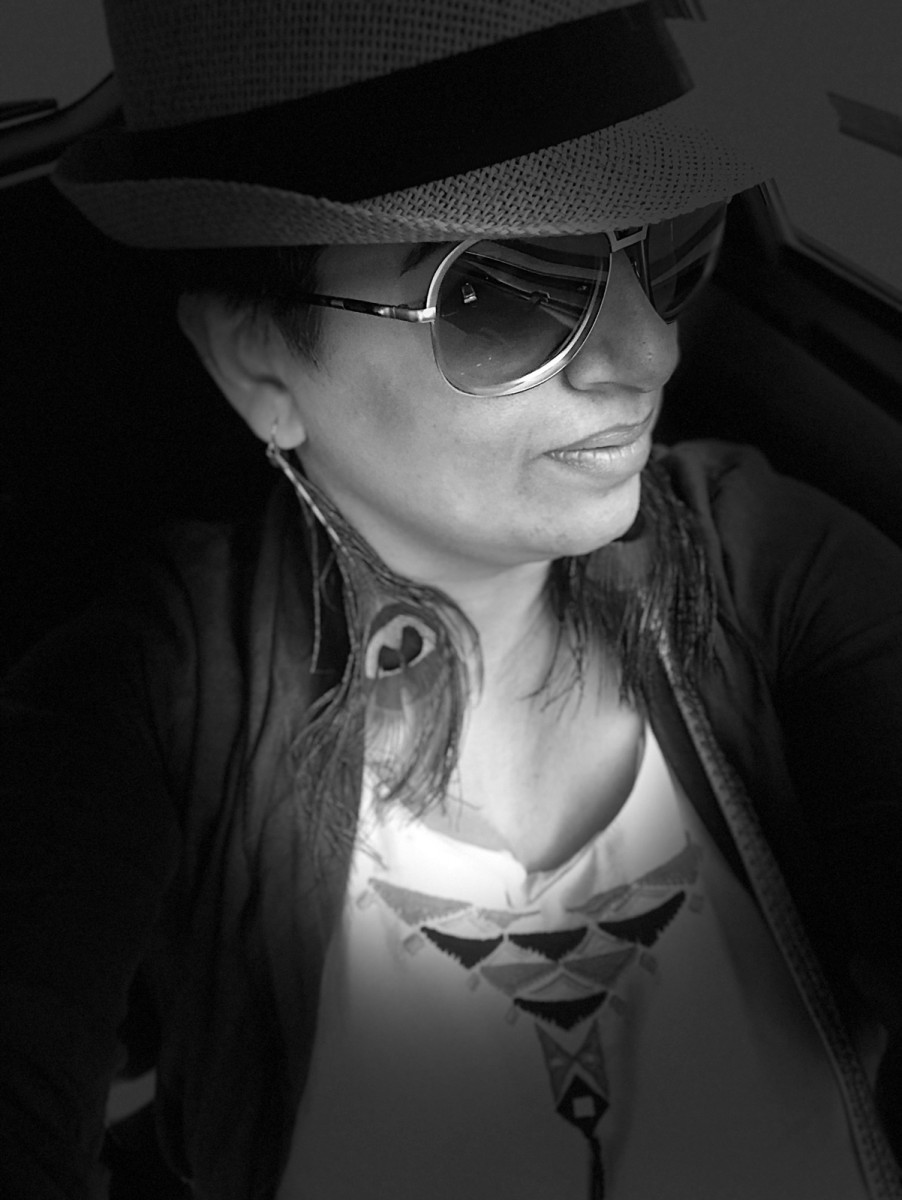 ♦Think-Feel-Discover:

Who is Vz Perfection By Vaishali? Please tell me about you. How have you decided to become a designer and launch your brand? Which is the inspiration behind Vaishali Couture?
Vz Perfection by Vaishali is passion. 'Simplicity with Originality' is what I have thrived on in 15 years of my experience of being a designer. I was captivated from an early age by the colourful fabric, and textiles that surrounded me. Under the watchful eye of my designer mother, I learned how to work with these materials and their tantalising textures. Following my passion, I made my way to the UK, where I studied fashion and later worked as a freelance designer. Likewise, I gained an extraordinary experience of high-end fashion and learned to design, create and perfectly finish each haute couture garment.
♦Think-Feel-Discover:

Where do you make your collection? How do you ensure the high quality of Vz Perfection By Vaishali?
Each garment is created here in the UK exclusively for individual clients. I carefully assess their requirements, and I can ensure that every piece is unique. I am fastidious in my attention to detail and desire to make every client 'feel like a million dollars'.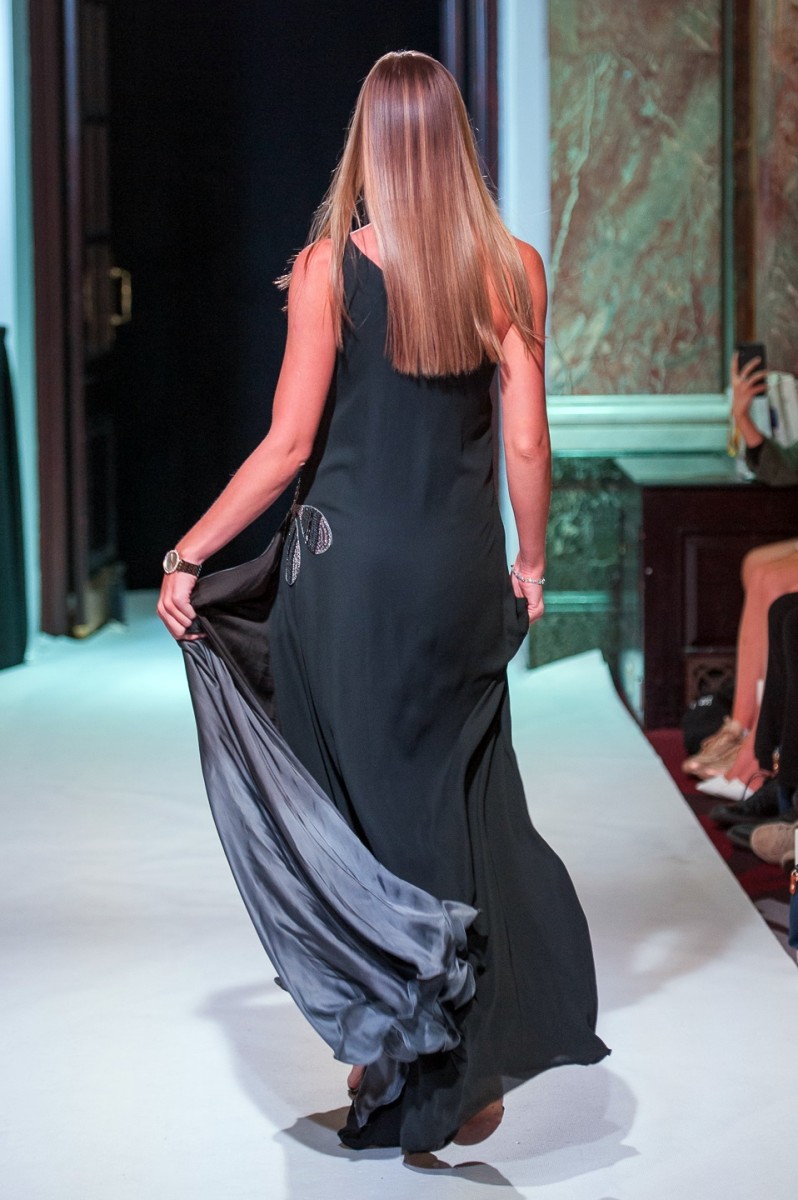 ♦Think-Feel-Discover:

What inspired you to make your latest collection?
Dragonflies were my inspiration as they are a symbol of strength, hope and change. For me, fashion is self-expression. I wanted to create clothes that I would love to wear daily, new but classic, for all ages. Feel confident, discover your style. That is my message through my new collection.
♦Think-Feel-Discover:

How does sustainable fashion influence the design of your collection?
I have been a staunch believer in a sustainable fashion as far as I can remember. My mother always says to this date "It is an investment not just a piece of the garment". Using natural fabrics, I always focus on creating a high-quality garment with designs of timeless elegance combined with excellent quality and craftsmanship. A garment that can be passed on for generations and help reduce the throwaway culture encouraged by fast fashion trends.
♦Think-Feel-Discover:

If you could describe Vz Perfection By Vaishaly aesthetic in 5 words, what would be they?
Fashion as wearable art, elegance, sophisticated, self-identity or self-love, sustainability.
♦Think-Feel-Discover:

As a fashion designer, how have you responded regarding COVID 19 pandemic? Which measures have you taken? How do you manage to work daily?
Firstly, it was scary, but slowly it became clear to me how to respond to coronavirus pandemic. Secondly, I messaged my friends, and I often called them. Moreover, I reassured my bridal customers that their dresses are safe for them. I am excited that I will be able to start seeing my clients from the first week of July if all goes well with the social distancing measures. I have also been designing a few quirky face masks for myself and my clients. In sort, Designing the SS21 collection has kept me quite busy too. I can't say much about it just yet and can assure you it will be bold and most definitely carry a statement around the globe.