Why #BeCreative Fashion Week happens during the first gender-neutral digital LFW June 2020? Today, Interview with Omar Mansoor, the designer.
Today, Friday 12 June 2020, the first day of #BeCreative Fashion Week, Interview with Omar Mansoor. The British Fashion Council launches 12-14 June 2020 the first gender-neutral, digital London Fashion Week. Coronavirus pandemic for me as a fashion stylist and blogger has become a challenge to adapt, act, and innovate. So, How can I use my voice, my platform, my social media as a Fashion Stylist and blogger to communicate the need for change during London Fashion Week June 2020?
#Becreative Fashion Week 12-14 June 2020 is my first digital fashion event during digital London Fashion Week to focus on the storytelling of creative British and Greek designer, brands, fashion graduates and photographers. Now more than ever, all fashion creatives, it's the time to do things differently, and be creative. Let's explore the talent of Omar Mansoor.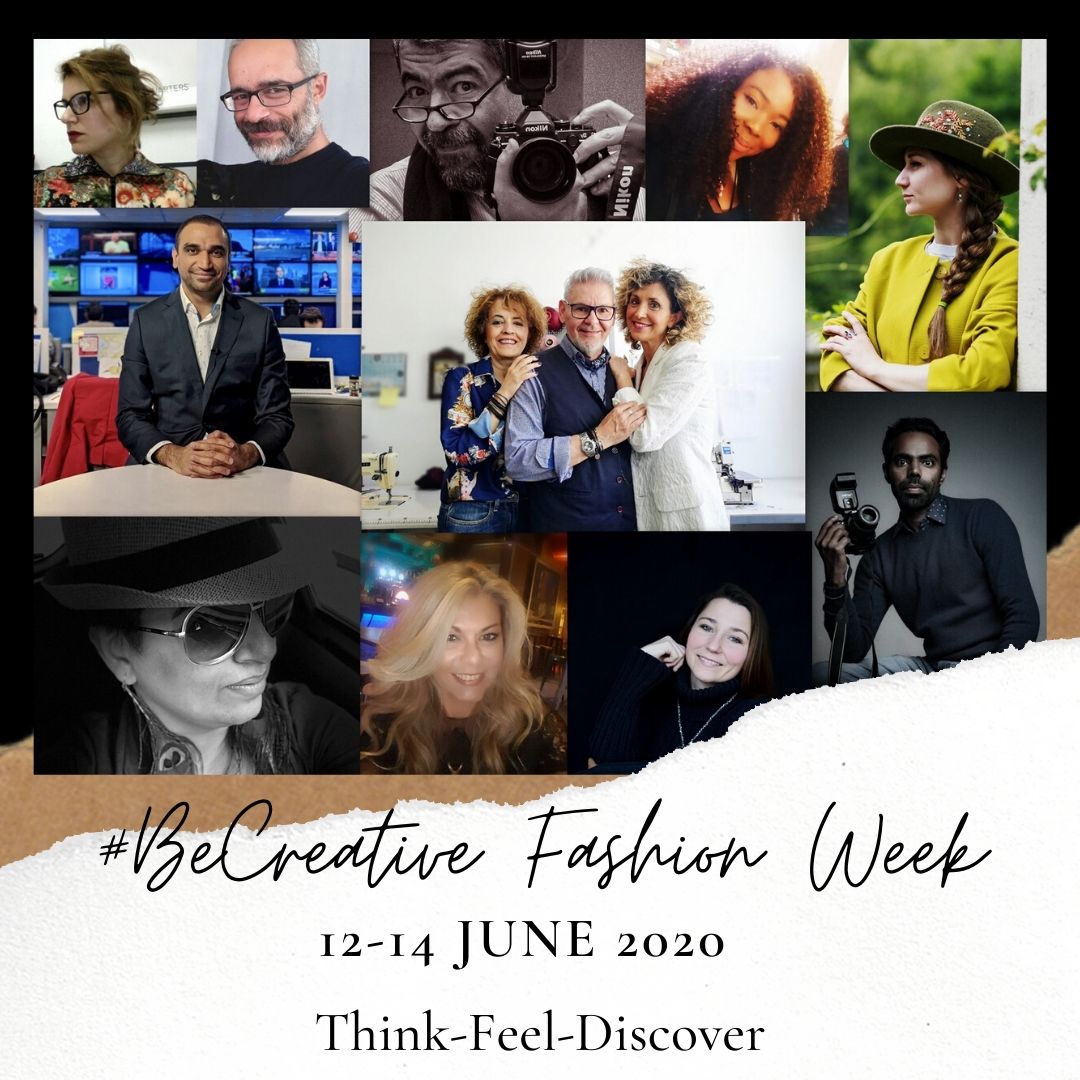 Above all, I would like to thank Omar Mansoor who embraced #BeCreative Fashion Week 12-14 June 2020. Listening to her stories, and her actions that she will take, I do believe that will challenge your imagination. My commitment is that London Fashion Week is always a reason to innovate and realize that teamwork is the hurt of our fashion community.
Interview with Omar Mansoor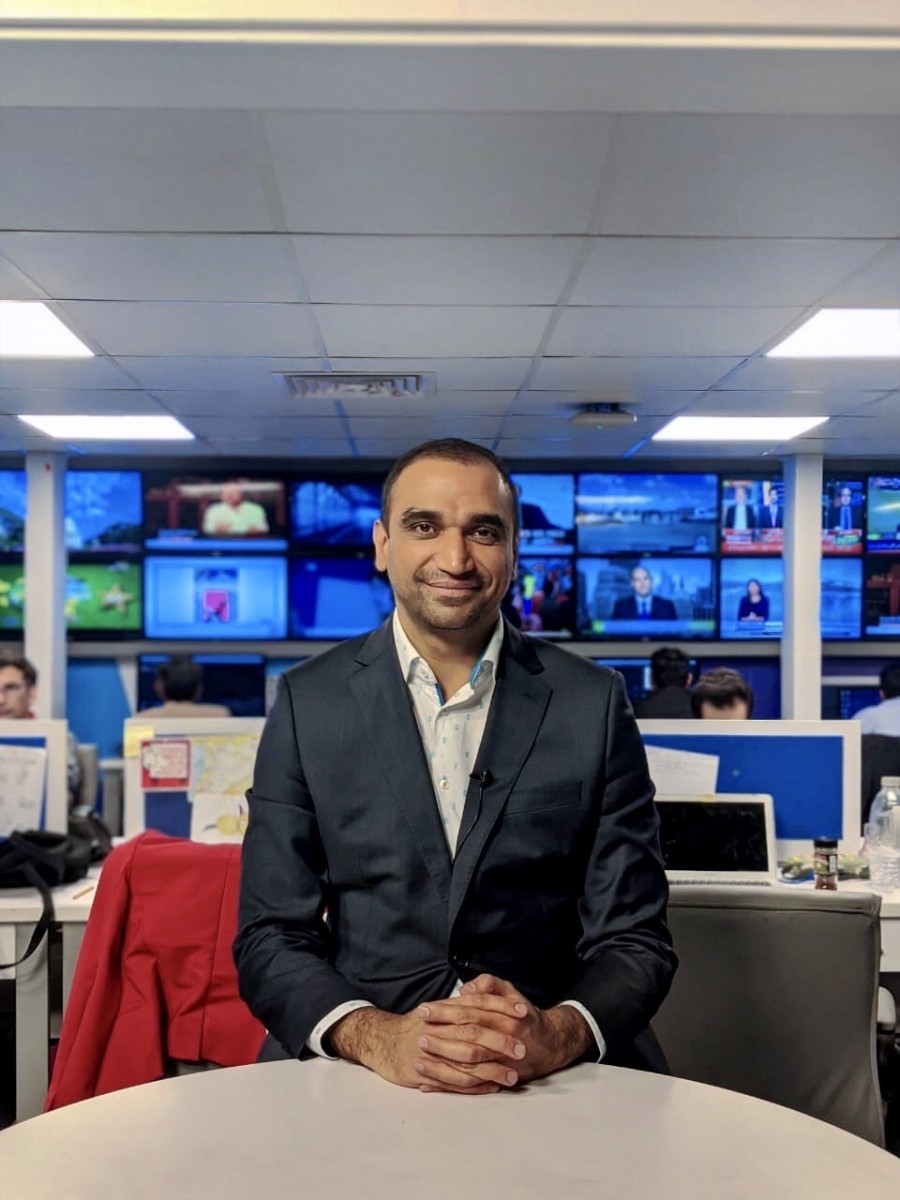 ♦Think-Feel-Discover:

Who is Omar Mansoor? Please tell me about you. How have you decided to become a designer and launch your brand? Which is the inspiration behind Omar Mansoor name?

My name is Omar Mansoor. I'm 37 years old, and as far as I remember myself, I always wanted to become a fashion designer. After finishing school, I started working part-time in my family business during his term breaks in college. That is to say, the inspiration was always about a real-confident woman who wants to dress up and can gracefully steal the show.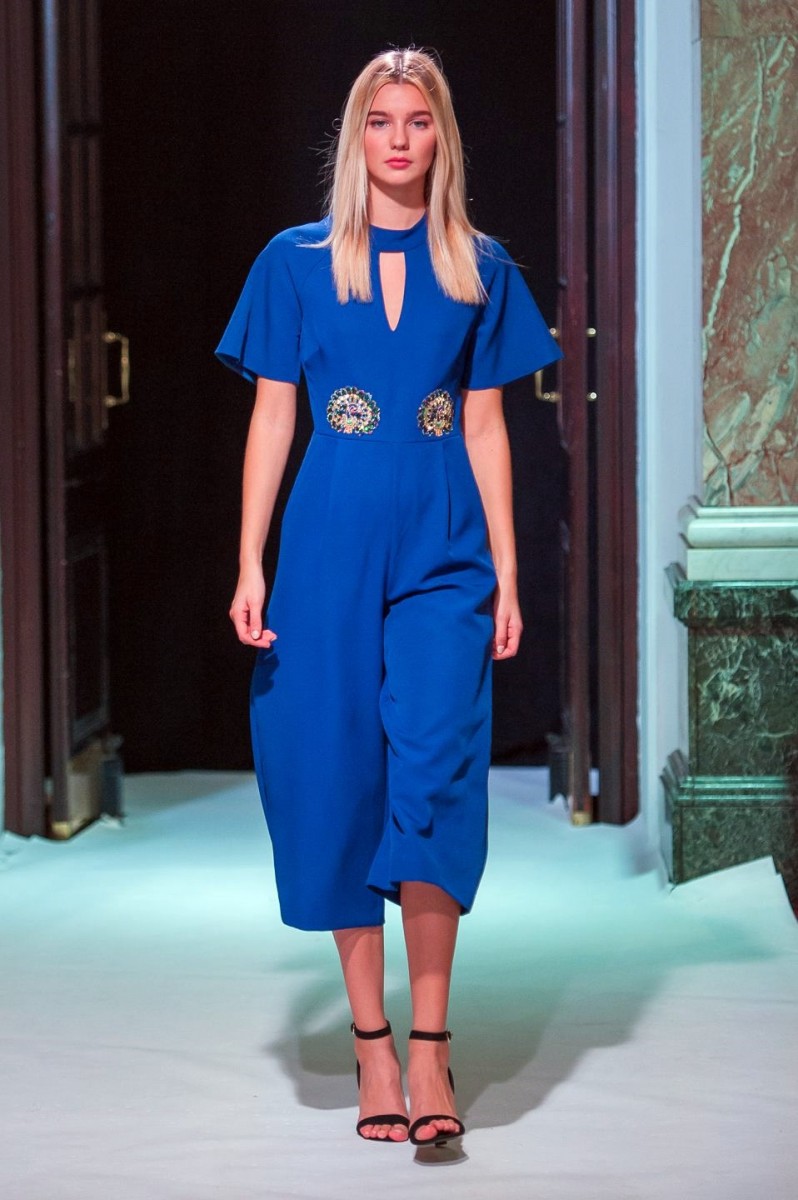 ♦Think-Feel-Discover:

Where do you make your collection? How do you ensure the high quality of your pieces?

I produce Omar Mansoor collection and bespoke orders at our studio in North London with precise details towards craftmanship.
♦Think-Feel-Discover:

What inspired you to make your latest collection?

Firstly, the latest collection is titled 'Fashion Pact', featuring an array of luxurious fabrics in a variety of silhouettes, centred around two colours-Royal Blue and Forest Green. Secondly, The blue colour represents the Seas. Moreover, Green communicate Forests which are getting polluted with the effect of fast fashion. Moreover, Modest necklines and full-length statement dresses offer both a practical and elegant solution to women's fashion needs. In short, the collection play with a variety of lengths in a range of fabrics including chiffon, Georgette, Silk sourced from fair trade sources.
♦Think-Feel-Discover:
How does sustainable fashion influence the design of your collection?
As a firm believer of sustainability in fashion, our couture house got certified from London College of Fashion in 'fashion and sustainability' in 2019. Since then, we commit to a common core of quantified targets: within the outlined areas of climate, biodiversity, and oceans to reduce the environmental impact of the industry.
♦Think-Feel-Discover:

If you could describe your aesthetic in 5 words, what would be they?

Sustainable, Ethical, Wearable, Stylish, and Classic.
♦Think-Feel-Discover:

As a fashion designer, how have you responded regarding COVID 19 pandemic? Which measures have you taken? How do you manage to work daily?

Certainly, we have started working in the back end of fashion by exploring new draping styles, research more ethically produced fibres and making new patterns working remotely.
♦Think-Feel-Discover:

Be Creative in fashion, what does it mean to you?

Make something which is timeless and which interpret art while being wearable, as a good design may not necessarily add to cost but can add infinite class to the finished garment.