Above all, I admired the luxurious three-dimensional Floral Jacquard in multiple designs. Then, I realized that these jacquards of Edeline Lee translate into fluttering femininity. Amazing colors, flower patterns are inspired by nature landscape. Romance, glamour, and color beauty are all in balance for the woman of today. Floral jacquards bring a new look with a distinctly modern vibe.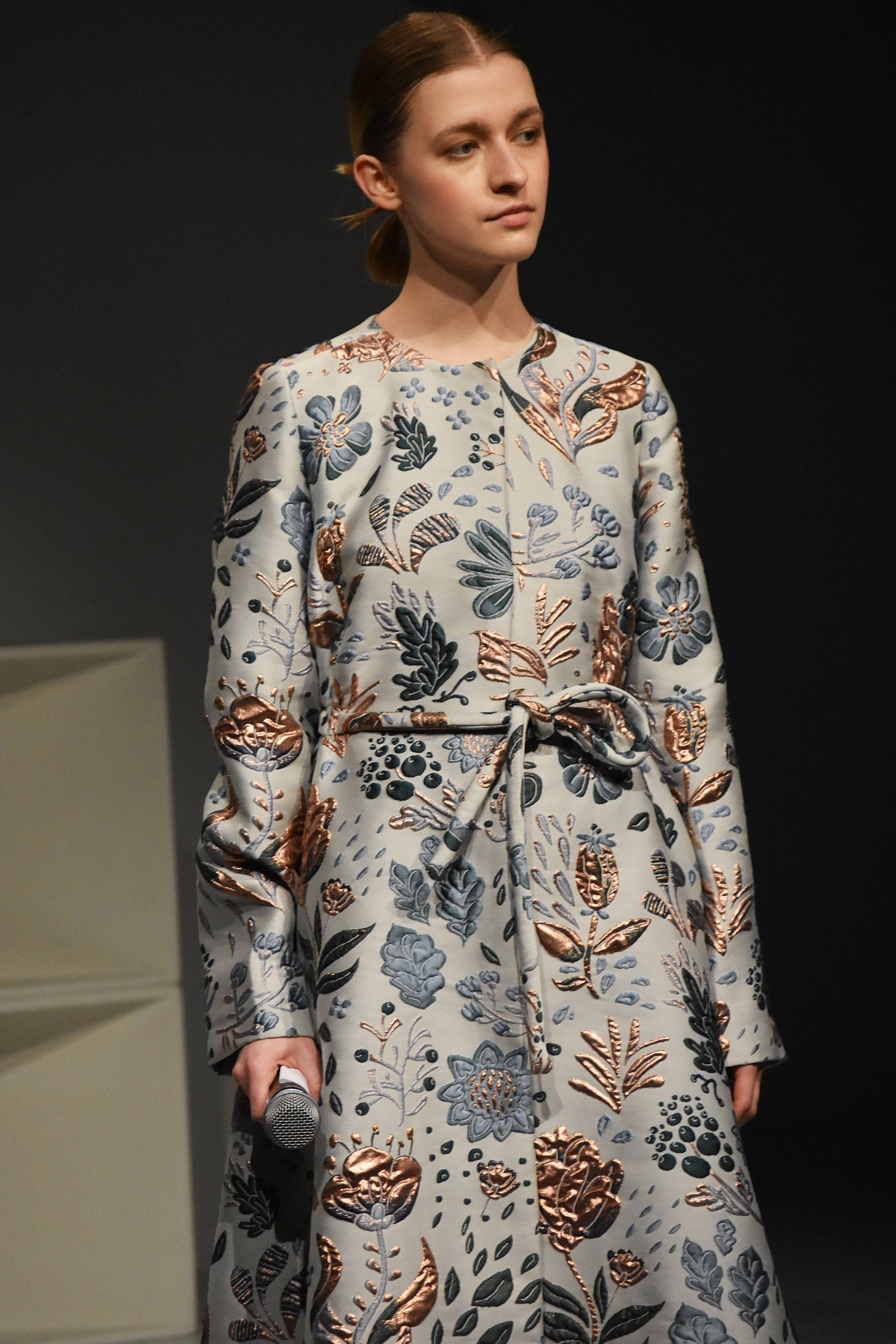 In my eyes, this is a story of beautifully composed ensembles like the blouson parachute and calla sleeves in flowing Georgette Crinkle. I look with fresh eyes at Edeline Lee's details: Patterns cut in circles turn my attention to what I want to see in the future. A new attitude, an aesthetic in inventive ways to energize a woman's style.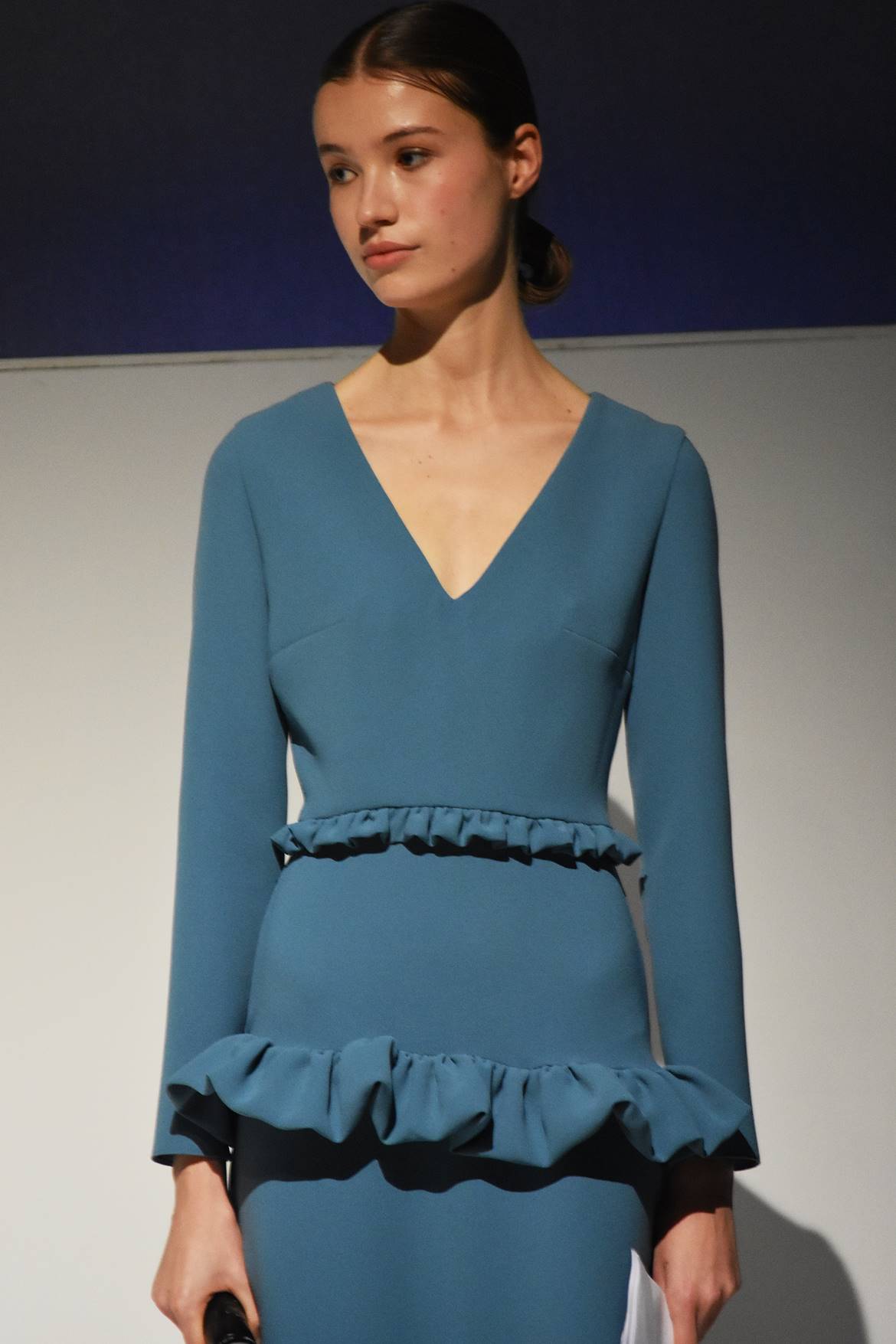 Which color of Edeline's Lee Fall 2019 Collection elevates our soul and embraces radical new ways of approaching things? Afterward, open your eyes and see now.
A myriad of Rust, Rose, Pale Pink, Buttermilk, Dove Grey, Bottle Green, Cornflower Blue, and Petrol Blue welcome luxurious neutrals. Softly or intense color shades bring dynamism and vitality.  Pink continues to be irresistible in strong, unmissable tones pale pink. It offers a refreshing contrast with blue and Rust. While a palette of darks with Bottle Green and Petrol Blue, it is forever captivating.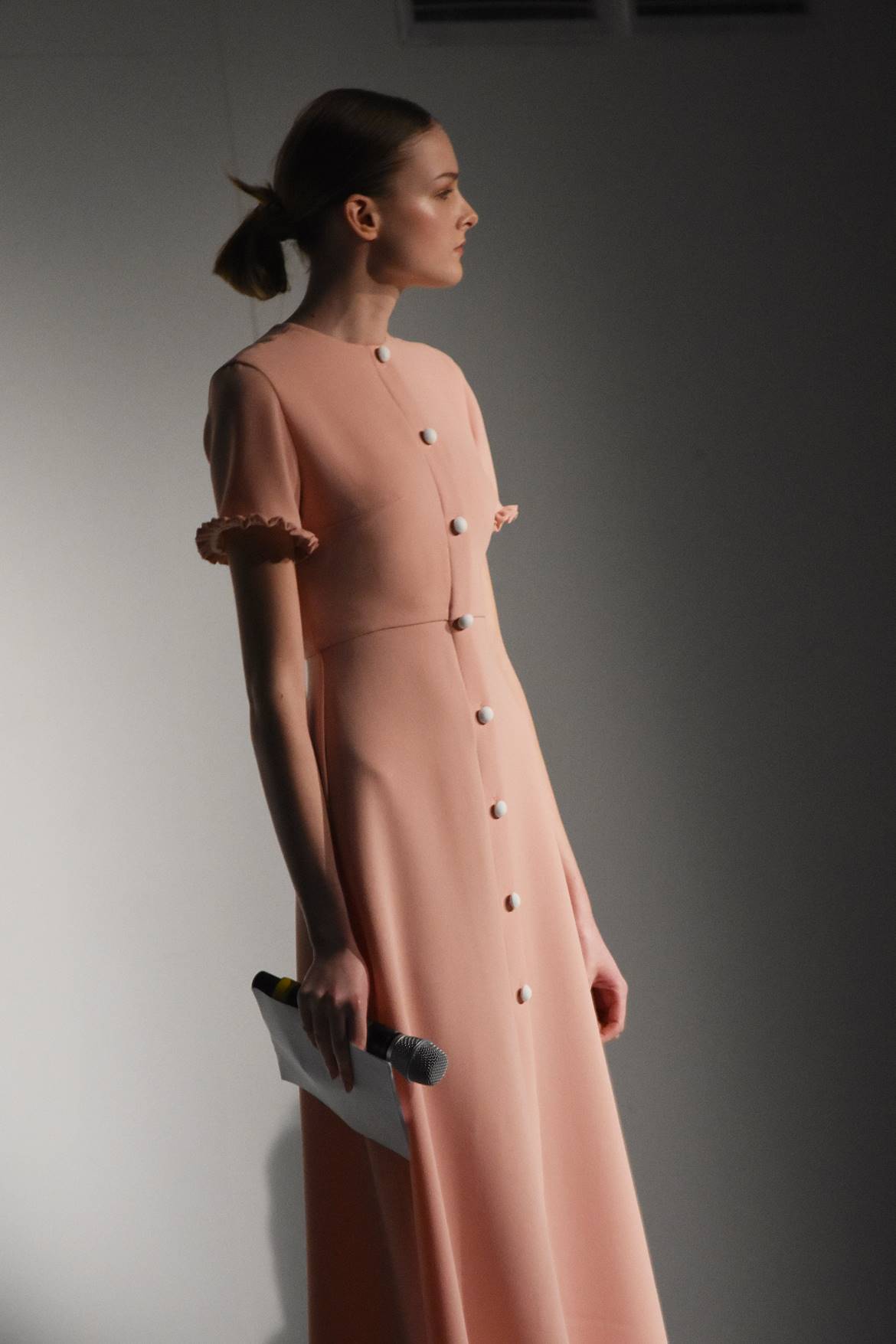 As light as possible in flowing shapes dance with shades of blue and green. Finally, cream tones, pinks add a delicate effect. Superfine fabrics for a classy style. However, be elegant with confidence and dignity. Undoubtedly, calmly speaks for itself. Most importantly, appreciate the beauty of color balance. That's the Future Lady of Edeline Lee.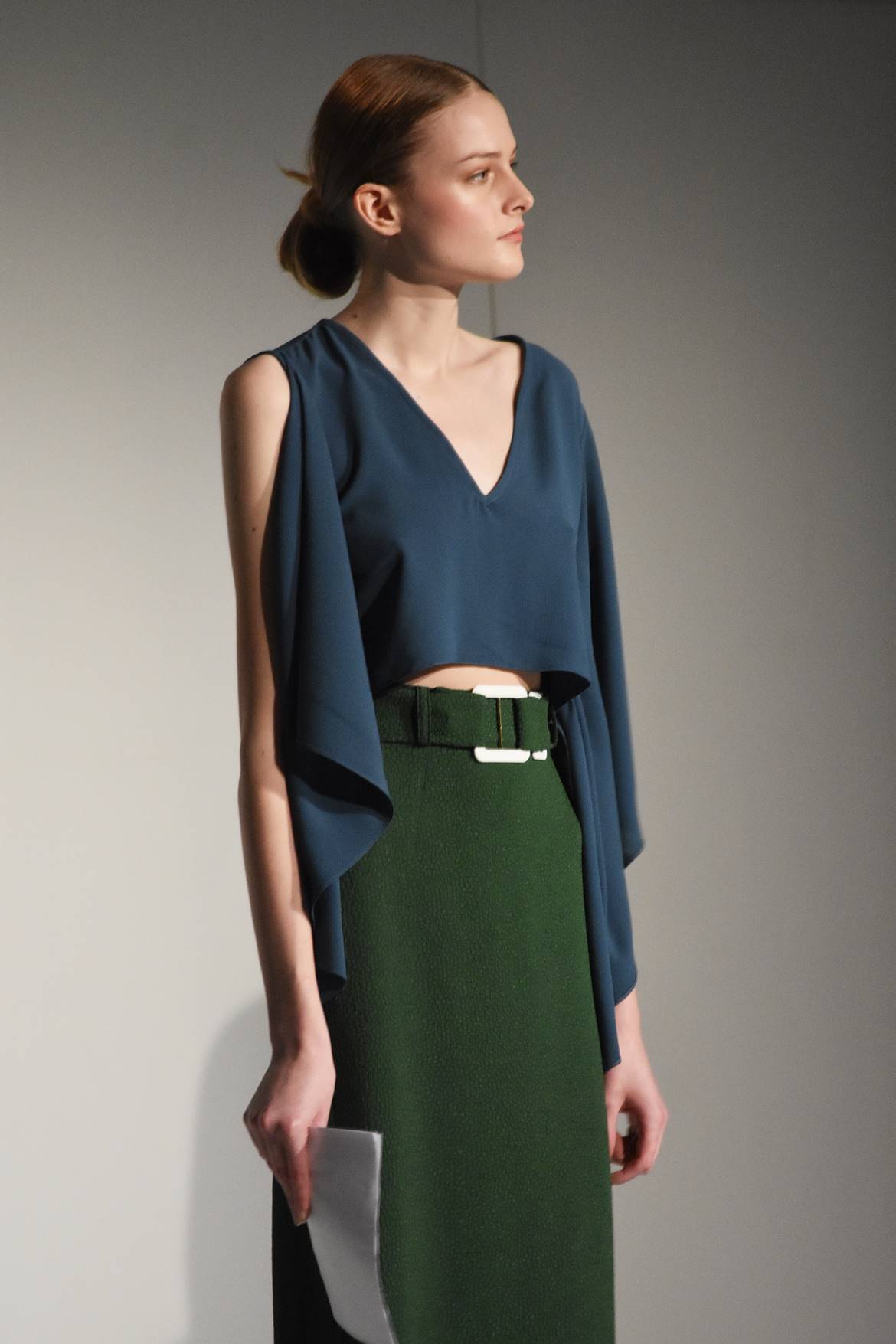 Still, how does color provide modernity today in Edeline's Lee Autumn/Winter 2019 collection? Above all, Which are the key shades of the season?
I do believe that color can offer both excitement and balance. In Edeline's Autumn/Winter 2019collection, I have the feeling that the designer took a brush. However, she did some paints and related colors with energy. A beautiful world of Bottle Green, Petrol Blue, and Rust capture my attention. While a palette of grey express respect for woman's beauty.
Authenticity, nothing superfluous evokes a sense of modernity. As a result, take note and think again.No more waste. Be open-minded in radical ideas. Finally, let color to give new life. However, feel the change, and listen to Edeline story. That is a reason to find balance and harmony for your style. Think, Feel, Discover it!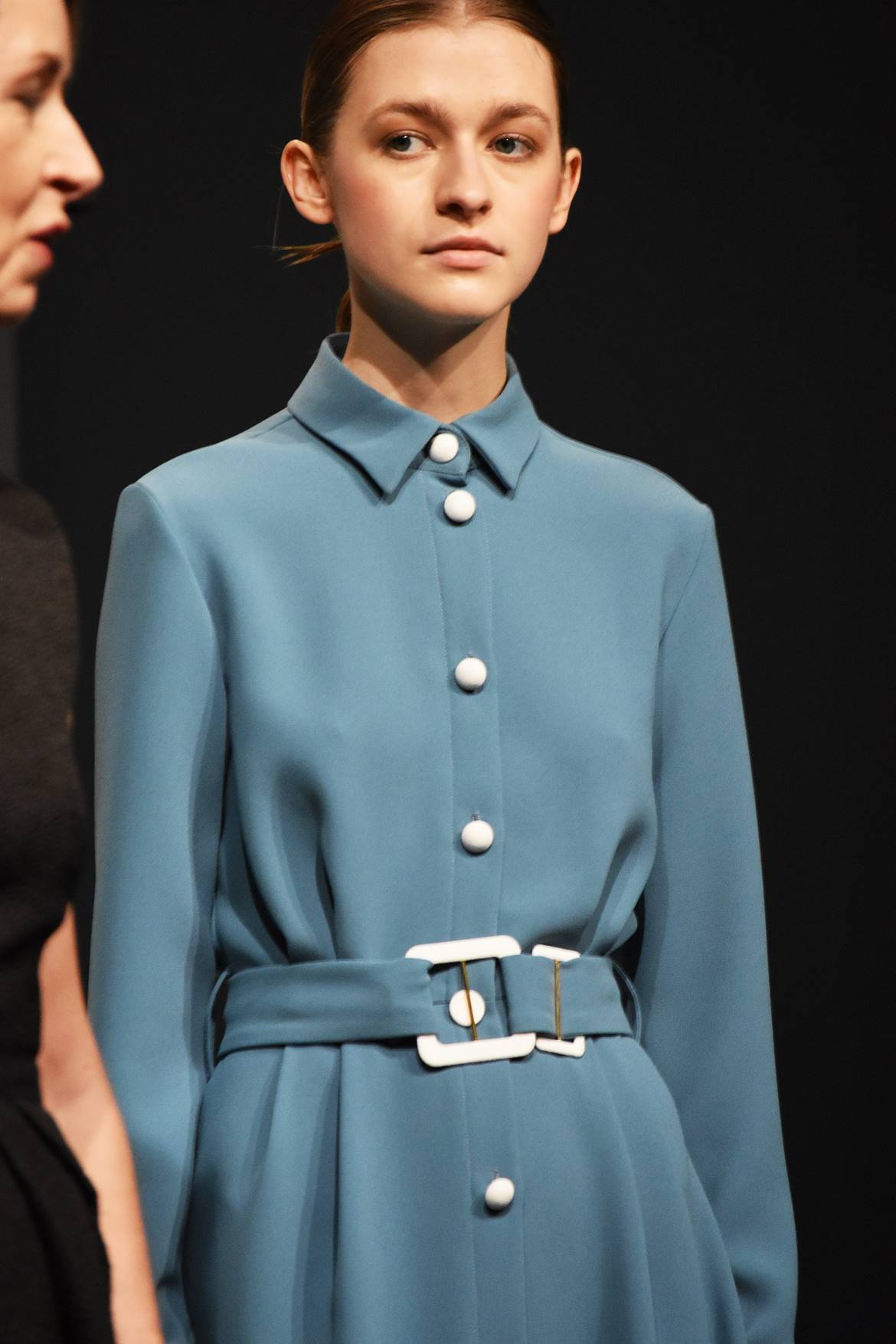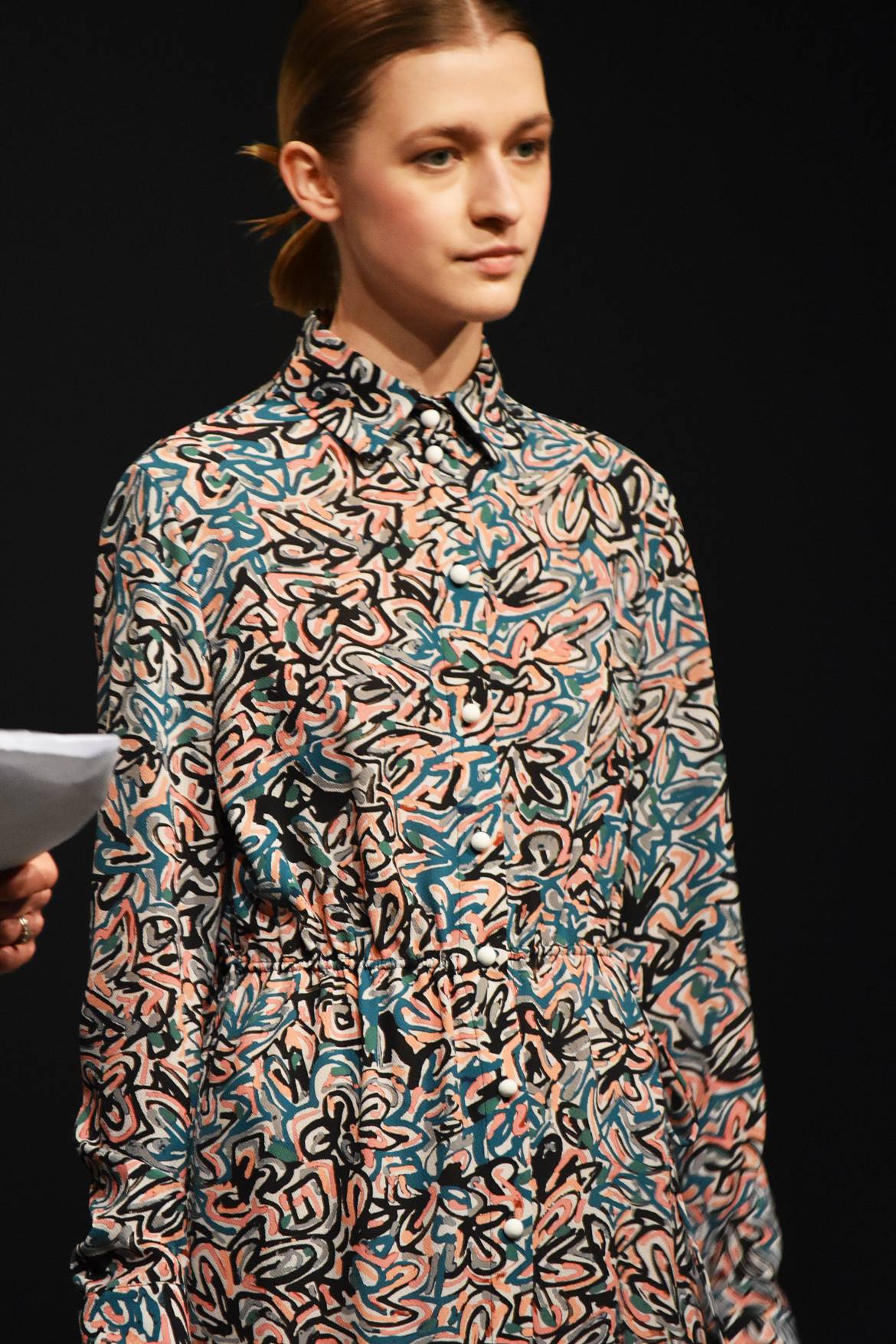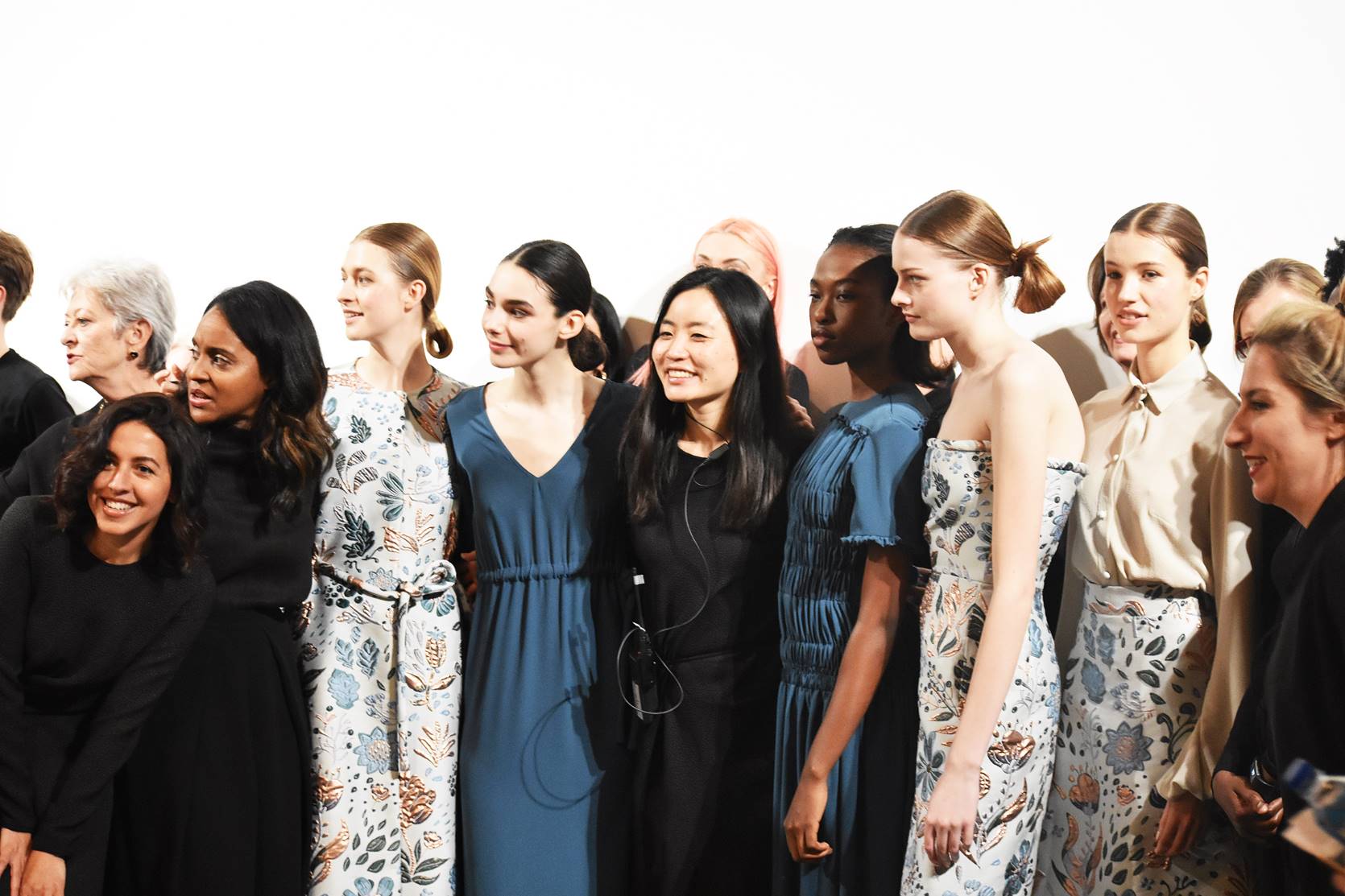 Edeline Lee Autumn/Winter 2019,
London Fashion Week February 2019
Photo credits by Chrysanthi Kosmatou, Think-Feel-Discover.com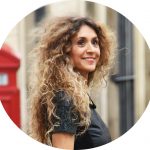 By Chrysanthi Kosmatou, August 28, 2019.