Share this
3) What is that motivating today the collaboration with the community of San Patrigano? Open your eyes and see now: Afterward, How do sometimes amazing things happen in fashion?
What is that motivates innovation? Sometimes, when we begin to rewrite materials and shapes, then amazing things happen in fashion. Bethany has collaborated with the community of San Patrigano. The community educates and support people with drug dependency. Moreover, they re-use, recycle, and reinvent color plastic threads. Recycled fabric from book waste, waste from San Patrigano and mills from Italy are the hot topic of Adelaide House collection. In my eyes, it is about a fresh, modern style in primary brights and unexpected color mixtures. There is a playful color harmony in Bethany's collection that offers a new aspect in urban casual.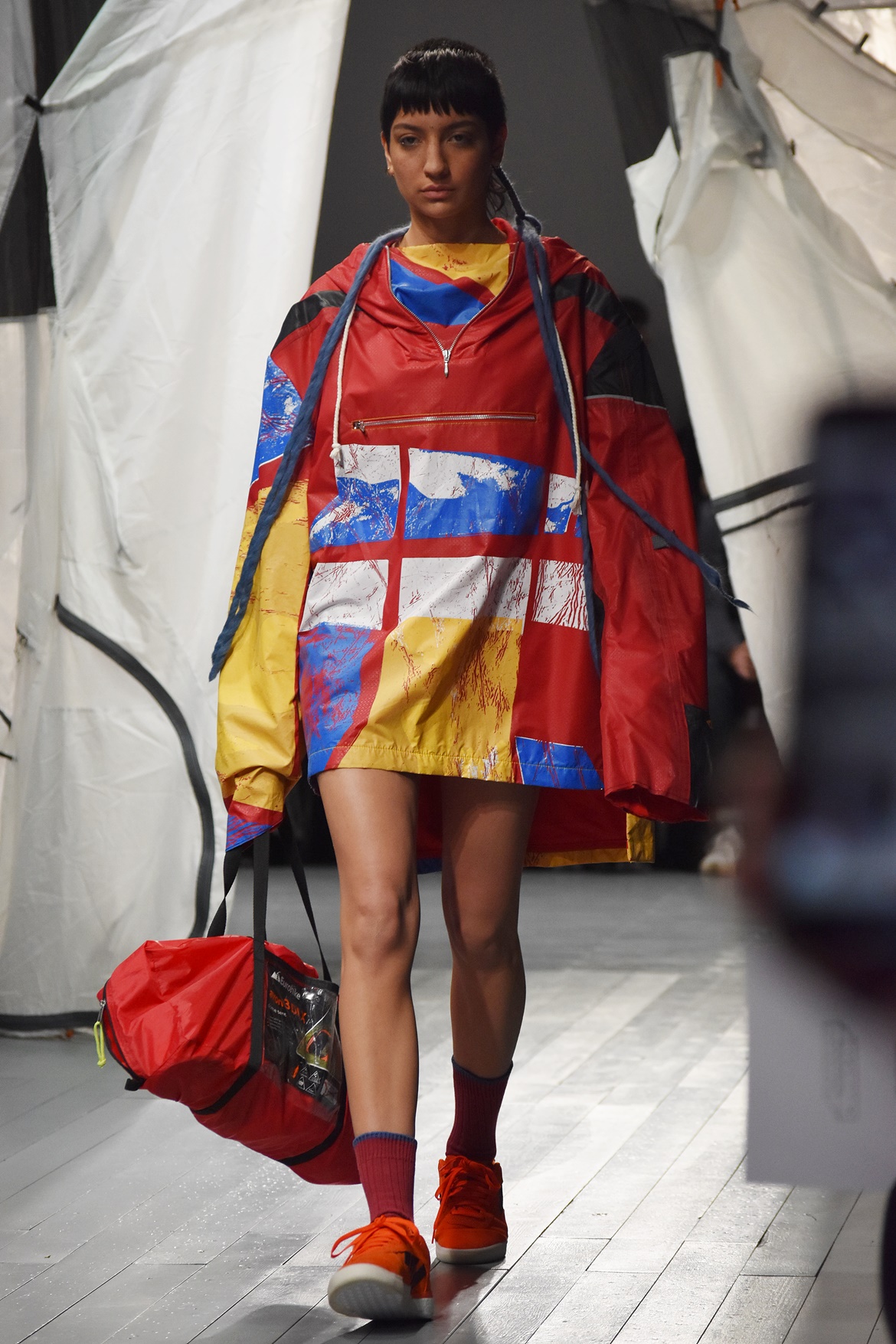 Ecology and fashion is not a passing trend. Above all, it affects our lives and requires commitment. Through design, we need to support people's lives and realize the value of design thinking. Collaboration in fashion develop skills, crafts, and create great products. I am a big believer in building teams in our creative industry. The key to innovation is to explore the aesthetic of different disciplines. We need to synthesize our inspiration and create the unexpected.
Likewise, it is great to be an expert in your field. Although, it is greater to collaborate with someone outside it. We start to push the boundaries of what we know and don't know. All of a sudden, you discover new ideas and cultivate your craft. The final decision is yours.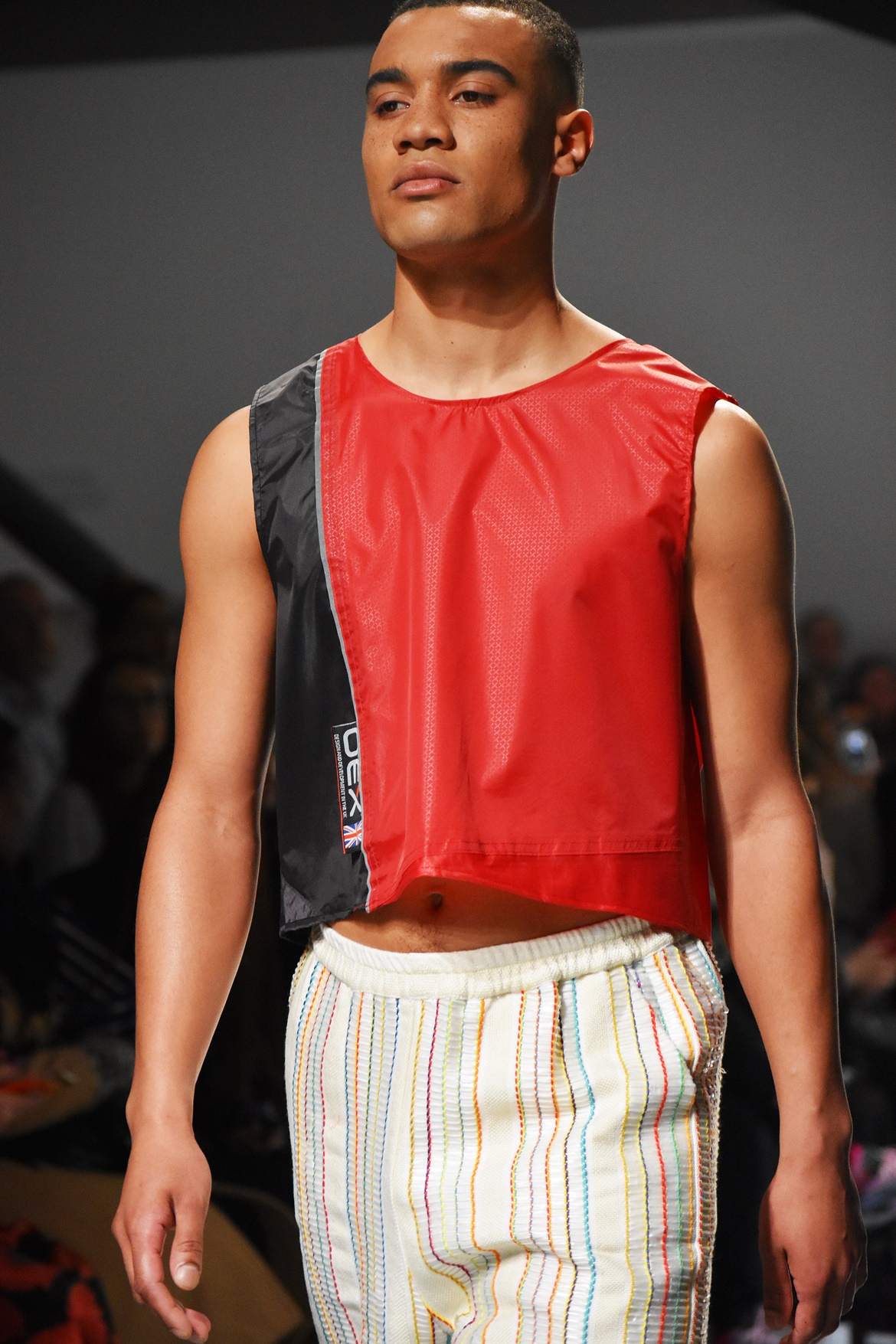 Bethany Williams ADELAIDE HOUSE Collection
London Fashion Week February 2019
Photo & video  credits Chrysanthi Kosmatou, Think-Feel-Discover.com
Bethany Williams to Receive the 2nd QEII Award for British Design at London Fashion Week
By Chrysanthi Kosmatou May 16/2019.