What is it about cozy decoration in Aegina Greece today? Meanwhile, discover the top key textiles for Spring Summer 2020? Still, Stay now to discover the prints. Open your eyes and see.

As I enjoyed my street style photography in the center of the Aegina city, I needed to relax. Being thankful for the island's beauty, I walked to the Waterfront of the Island. Moreover, Enjoy my coffee time and sea view. Yes, that is the best moment for me. It is about feelings that my mind always have every time I visite this place. However, cozy decoration means everything to me. It's about to create an environment with attention to space, light, nature, and the philosophy to live a lighter life.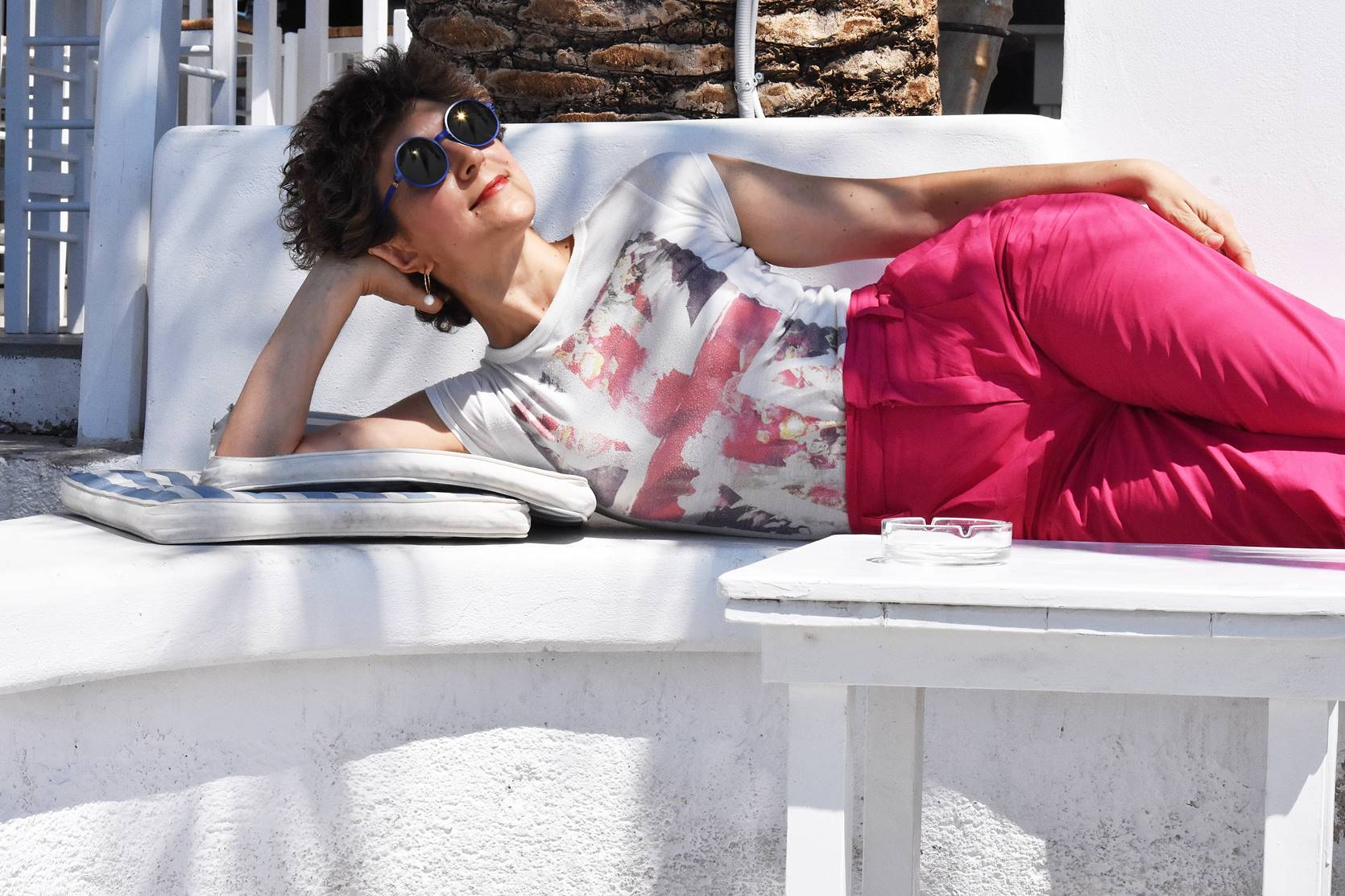 Firstly, I love the sense of calm that this place creates through the use of colors and materials. Amazing flowers decorate all over the place. While warm printed pillows reflect the pure beauty of white, a real pleasure to touch and see. Secondly, minimal style is mixed perfectly with vintage furniture. On the other hand, comforting shapes, with curves in soft colors, have a strong influence on my mood. Space to relax, listen to music, take your coffee, and taste amazing salads.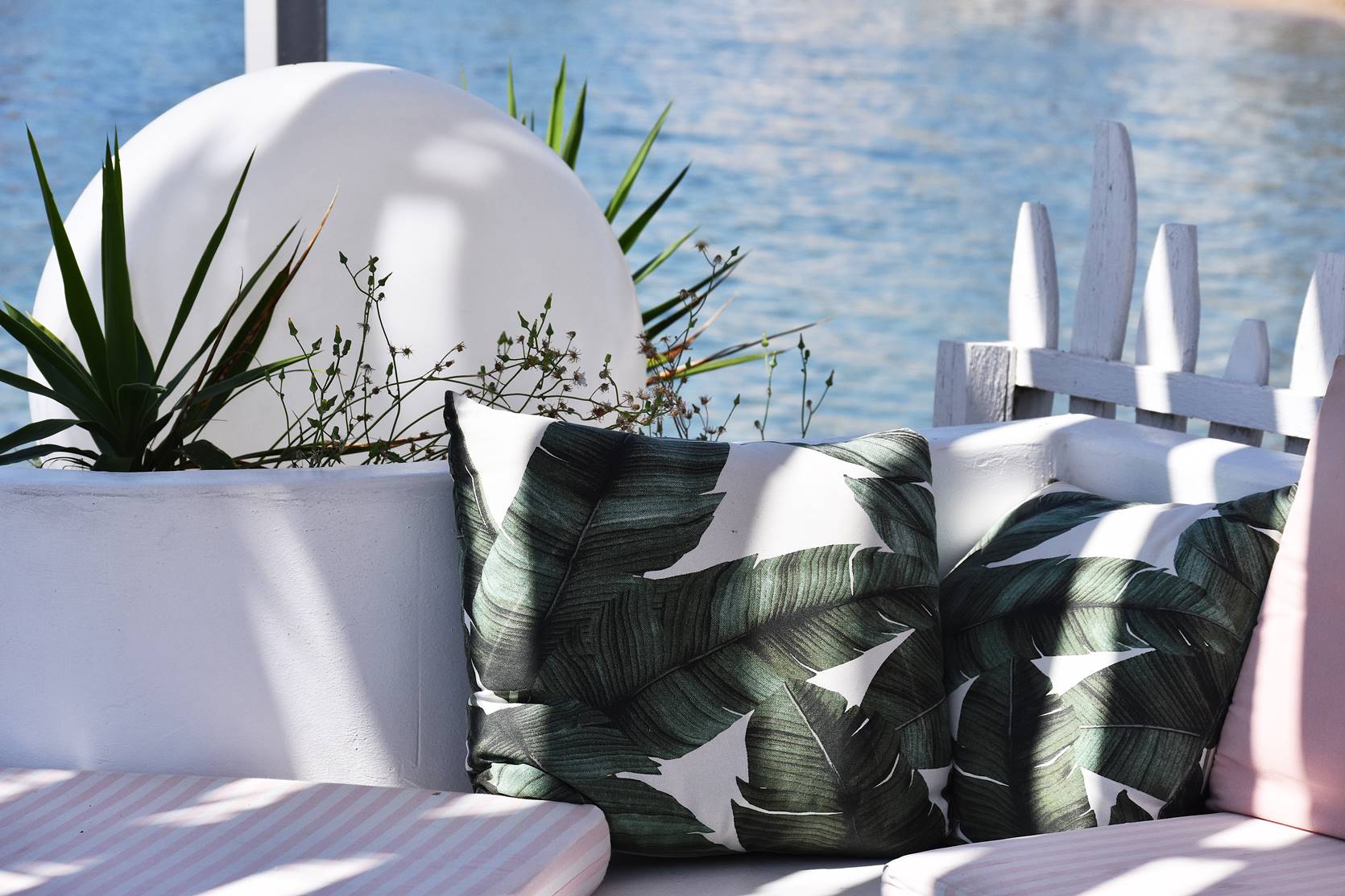 In the same vein, I continuously think about womenswear fabrics. Wherever I look for Spring/Summer 2020, I realize fine cotton, linen, and high-quality eco-fibers focus on the future. Fluo is quite modern, and florals flirt my emotions. It all starts with an idea. Undoubtedly, I love this place. In my creative imagination, colors are dynamics, feminine, with humor, and a desire for delicate elegance. Light and stripes become playful. Comfort and sustainability embrace modernity. All are part of a feeling to create a balance between city and easy-going life.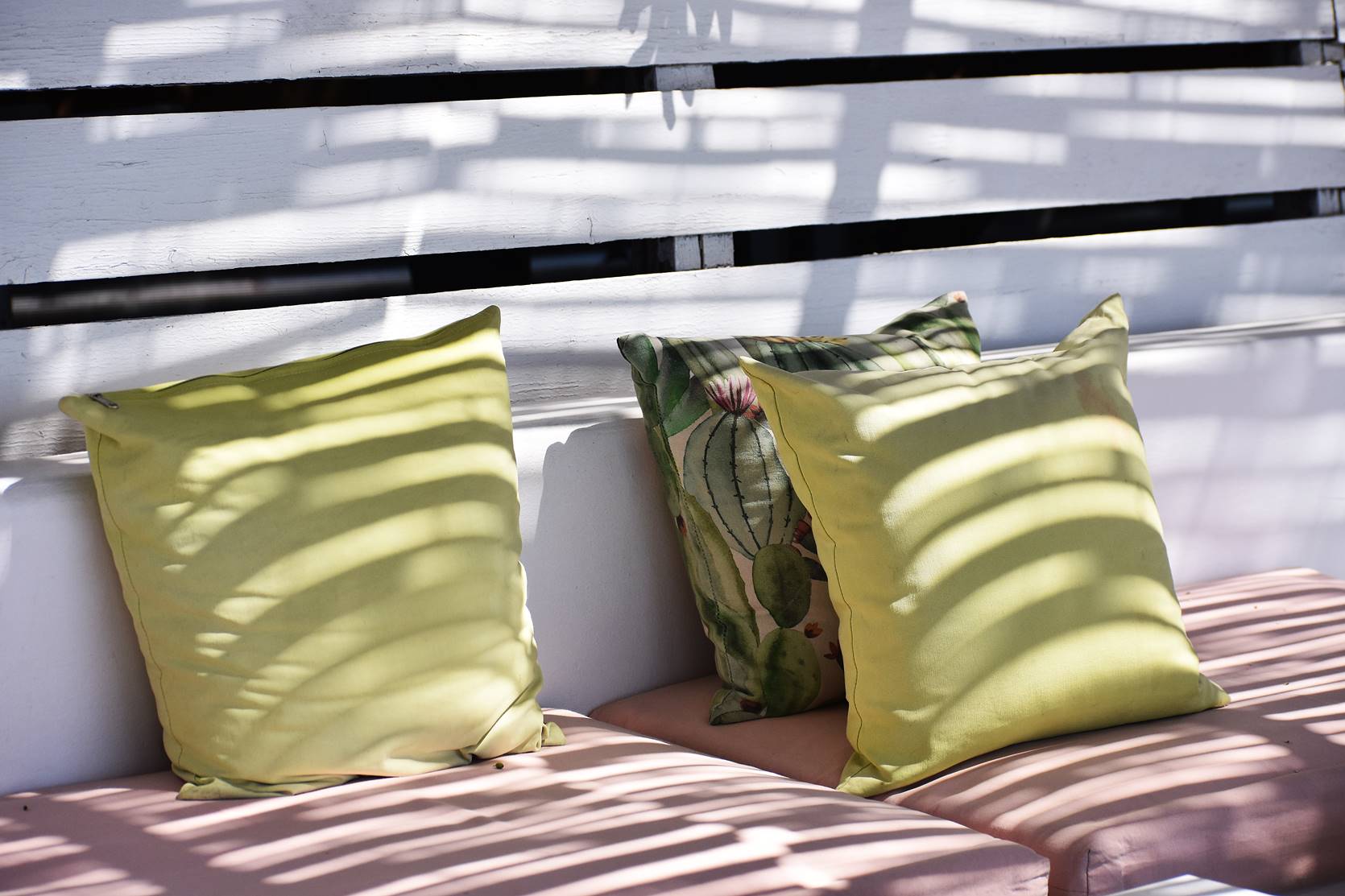 ♦ InnOnTheBeach cocktail bar, Aegina Greece / Instagram: @InnOnTheBeach
♦ Mykita Official sunglasses by Pismopoulou Eleni / Instagram: @optika_pismopoulou_eleni
Photo credits by Think-Feel-Discover.com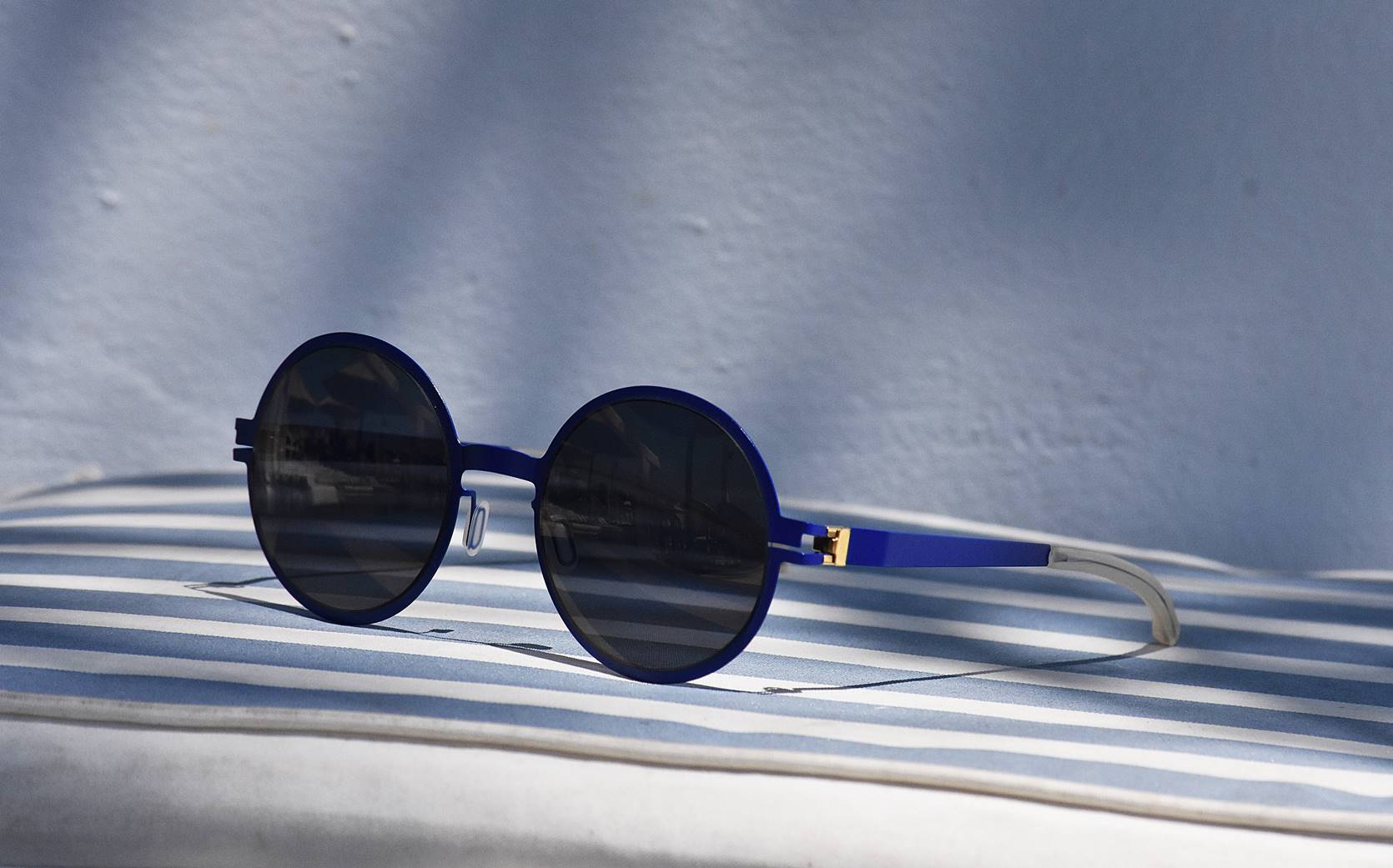 The fishing village of Perdika in Aegina. Still, stop for a minute and think now: Afterthought, how does lifestyle always define your choices?
I arrived in Perdika in the afternoon. The sun was smooth, and the sea was calling me to forget the busy city life in Athens. It was time to listen to my inner voice and create new memories. Therefore, there are many coffee places and restaurants to discover. Although this time I spent my time with my camera.
Color and cozy decoration always challenge me to do and be better. The promise of a beauty that I discovered for the first time captured my attention. Imagine yourself to sit on colorful pillows, listen to your favorite music, and enjoy the beauty of simplicity.
Lifestyle drives your way of thinking, your choices, and your vision of the future. Meanwhile, Perdika is a delightful fishing village. It is well known for fresh seafood, and the Aegean sea-style with white square houses and narrow streets.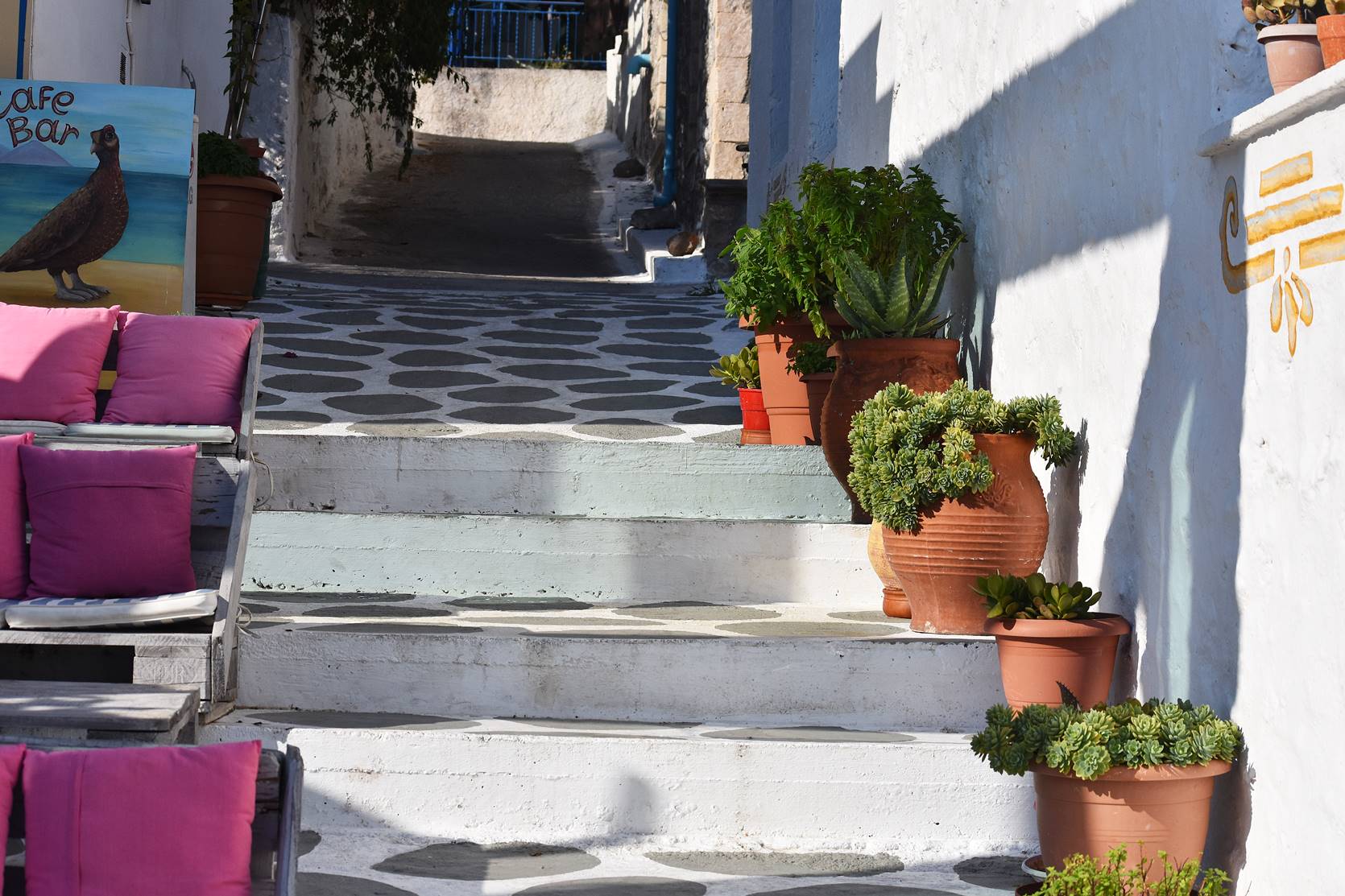 This veritable secret garden of colors also plays up my inspiration taken from reverie. A beautiful palette of lilac, white, light blue and warm neutrals evolve from the season's brighter options. Colors that have character always cultivate your feelings. I love the idea of golden ochre and terracotta. In mixture with vivid blue and beige or green, they look stunning.
Meanwhile, this is a tribute to the sea that surrounds Aegina. The blues reflect endless new shades. High-shine, high-living, feel comfortable and be active. On the other hand, sunny yellows work perfectly with soft lilac and sunset shades. It's a positive approach to your daily way to dress and your way to move.

Finally, what to do in Aegina Greece today? Still, stop and think: Could you always wish to be anywhere else? Immediately, open your eyes and see: Sometimes, choose to be yourself.
While I was walking in the center of Aegina Greece, I stopped for a minute. I took a big breath, and I asked my self: Could you wish to be anywhere else? The answer came out instinctively: No, this island defines me in many ways.
That means as a fashion lover, I'm in search of my personal vision. We live in a world of myriad choices from clothes to food to the music we listen to. What is really important is to define my individual expression of style. That is a precious gift for my creative imagination. New images, new colors, new people, and the sea view are the reason to create more in fashion. It hasn't to do about trends. Above all, who cares about trends? Most importantly being yourself is what I feel we all want to do.
Whenever I travel, my imagination restarts. In the same vein, although you probably ask me as a fashion stylist about the new trends in fashion, what I do in Aegina Greece is to redefine beauty. Personally speaking, creativity starts at the moment you feel free. Think about it, and share your thoughts with me. That is our generation message we need to say loud: Just being yourself. Then you already know what to do in a day trip in Aegina Greece. Likewise, you will love it as much as I do!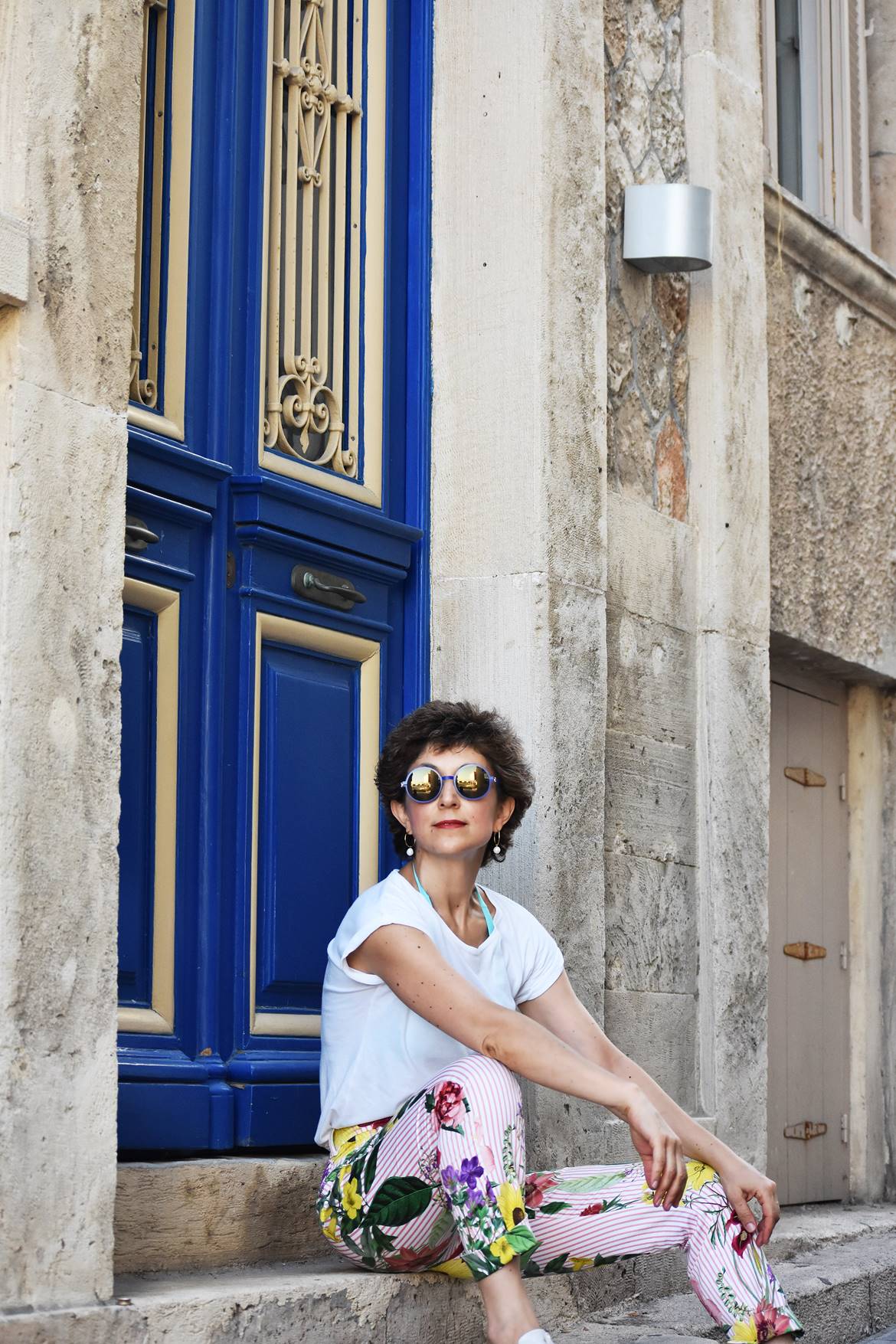 ♦ Mykita Official sunglasses by Pismopoulou Eleni / Instagram: @optika_pismopoulou_eleni
Photo credits by Think-Feel-Discover.com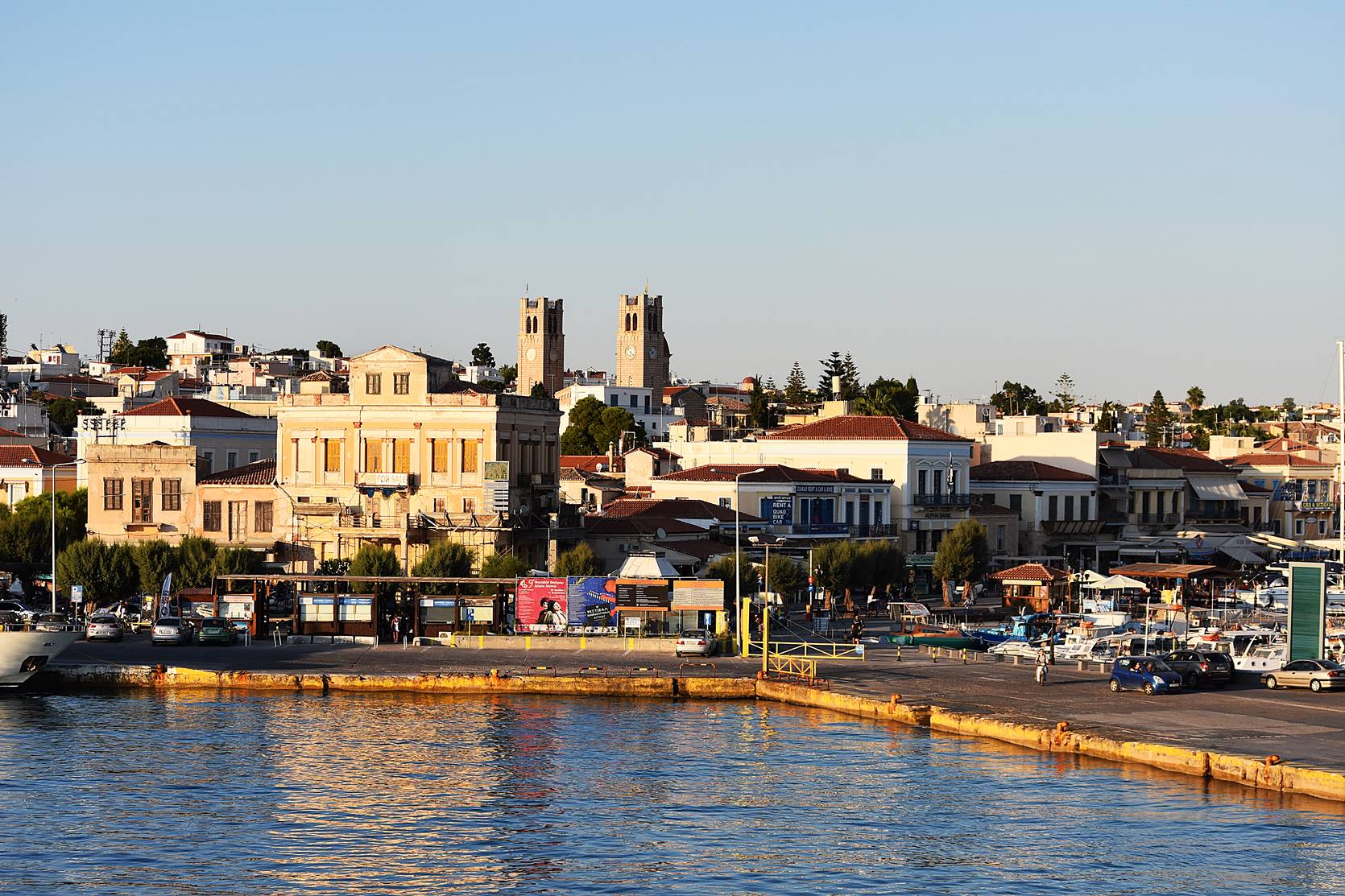 ♦ What to do in Aegina Greece? The perfect Day Trip from Athens for fashion creatives.
♦ Photo credits by Chrysanthi Kosmatou, Think-Feel-Discover.com

♦ Panorama picture of Aegina Greece port by Chrysanthi Kosmatou, Think-Feel-Discover.com
By Chrysanthi Kosmatou, August 17/2019.